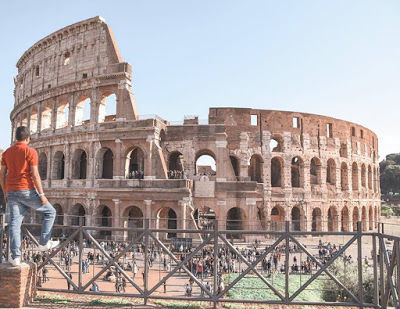 A complete guide of the Eternal
Part II - Exploring Rome City
As said earlier this eternal city is a walking museum. No matter how hard you try, it would be impossible to see all of Rome in a short period of time like 3days. After all as they say 'Rome was not made in a single day'. However, in my time in this beautiful city I explored the famous places and here is something about the iconic attractions ofRome.
Start your day early and head to the and hiking up to Trevi fountain, toss a coin over your right shoulder and make a wish. It is believed that if you toss a coin into this fountain you will at some point of time make it back to the eternal city. Visiting this place in the morning will be a better option as the crowds will be less. Grab a croissant and cappuccino at a standing bar (one of the most important things to do in Italy, it only costs a few Euro and the experience is surely worth it)on your way out in one of the alley ways and head straight to the most iconic monument in Rome and one of the natural wonders of the world,The Vittorio Emanuele II Monument, also known as the Vittoriano, Il Vittoriano, or Altare della Patria The Colosseum. I am sure this monument will on everybody's itinerary in Rome. You are sure to get teleported back in time and enter the world of Gladiators and Kings. Of course, you must sign up for a guided tour if your not to good with History. Guided tours not only give you a good insight about the city they also privilege you with skipping the massive entry line to this monument. Yes, guided tours are expensive and if you are a budget traveller like me the top most hack would be to get your hands on the Roma Pass which give you skip the line access to the Colosseum, but obviously without any history lessons about the place. Entering the colosseum also means you are able to enter theRoman Forum and Palatine Hill. This one of the most ancient parts ofRome, which consists of beautiful gardens, temple ruins, baths of the various popular people from the Roman empire and of course palaces of the various Roman emperors. After enjoying the views of the eternal city from the Palatine hill you can get some lunch around that side of the City. When in Italy the routine here is very laid back so do not expect any cafe or pizzeria to open early. Lunch is generally available a tad late from the regular time and dinners are served in restaurants only after 8 PM. Italians fancy a snoozy in the afternoons so many and I saw many restaurants shutting between 3:30PM-4:30PM. Plan your time accordingly and if anything doesn't go as per plan Pizza, Pasta and Gelato are on everybody's menu here and you can fill your stomach with some delicious Italian cuisine and head to thePiazza Venezia for sunset. Sunset is pretty early in Europe during the month of November is one of the gorgeous places to witness panoramic views of the city and witness one of the dreamiest colours of Rome as the sunsets. This monument was built in honour of Victor Emanuele the first King of unified Italy. This building resembles a wedding cake and you cannot miss the enormous monument at Piazza Venezia. Hiking up to the top most level will cost you 10 Euro, and it is totally worth it.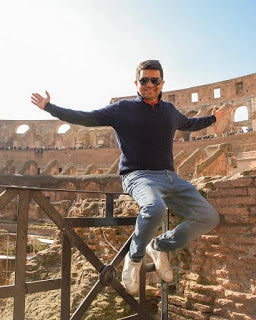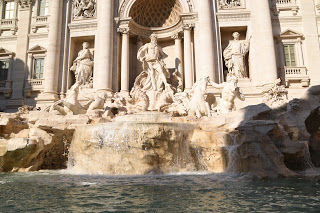 Visit the Vatican City. A city by itself one of the smallest cities in the world is surely got to be on your itinerary in Rome. I started early got some coffee and croissants at a bakery near the hostel and took a bus to the Vatican. Buses are easily available and you can take a bus from Termini station to get to the Vatican and start your walking tour here. A pre booked tour is definitely worth the money here and again it saves you the time by giving you the privilege of skipping the long line. A complete tour here includes - the Vatican Museum, Sistine Chapel and St. Peters Basilica. A minimum of 5 hours is required to finish this tour and it can get time consuming on weekends. This tour should cost you anywhere between 60 Euro and 90 Euro with a guide giving you some incredible insight of the place. When it comes to guided tours I would recommend 'The Roman Guy'. This group provides one of the finest tours of several monuments in the City. Yes, they are priced higher than average but they are definitely worth it. After the tour of the Vatican, a good lunch was on the itinerary after which I head to the coolest neighbourhood in Rome,Trastevere. Trastevere is a funky neighbourhood located on the other side of the Tiber river. It is colourful , funky and is known for traditional trattorias and artisan shops. Simple BnB's or multi community apartments are located all around this bohemian neighbourhood. An evening in Trastevere is my top recommendation. I had signed up for a free guided walking tour on Couchsurfing and I totally enjoyed walking through the graffiti walls and to the various Piazzas. Here, several cafes and pizzerias sell 'Suppli', a typical Roman cuisine and it is super delicious! Ended my day at the Bar San Castilo. This is easily the place to rub shoulders with locals and enjoy some ice cream, drinks or coffee. It is super cheap and it buzzes till night. Cafes, bars and restaurants are open in Trastevere till 2am it is definitely the place to have a night out at. On my way back to the hostel me and a few friends visited the Trevi fountain again at 4am, it was truly an epic moment. Me an Indian who met an American, South African, Swedish and a guy from Faroe Islands on the trip, sharing our experiences and walking on the cobblestone roads of Rome leading up to tossing a coin at the Trevi where we bumped into a British couple who was early on at the same bar as we were at was an epic memory I have from my trip. Easily one of my #wheninrome moments. Anyway, Trastevere is the place to be in the evenings! It's an unforgettable experience.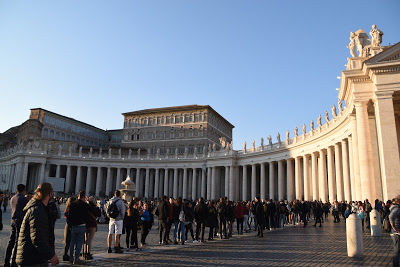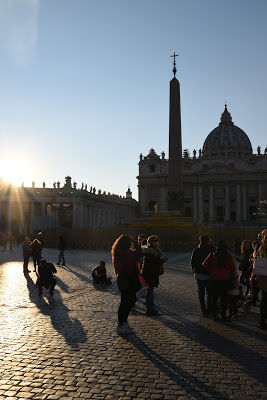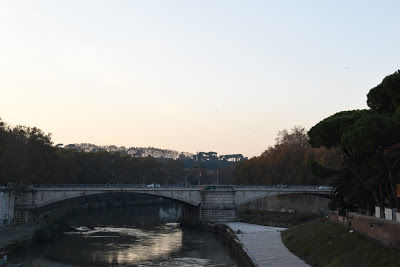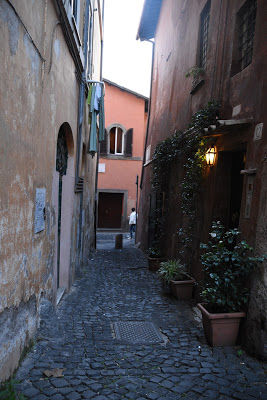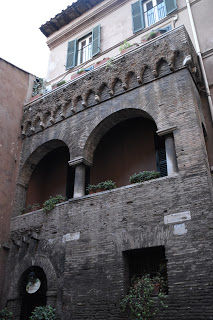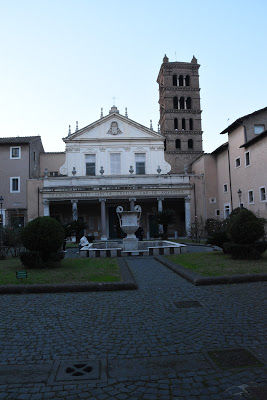 Start your day by visiting A staircase of 135 steps lively with loads of people hoarding around. Fountains around this populated place and the Circus Maximus. The Circus Maximus is an ancient Roman chariot racing arena. Another ground of entertainment for the people of Rome. You can head toTrinità dei Monti church at the top are some of the places not to miss in this locality.The Pantheon which is the former Roman temple. It is one of the most preserved and influential buildings in Rome. It is one if the monuments in Rome which is still intact. Get some delicious lunch at one of the eateries atPiazza Novona, another significant place of Roman history where people would gather to witness prizes and awards being distributed. Today this square is home to many restaurants, bars and cafes serving some finest cuisines. A good place to pick up a post card or souvenir. End the day by watching an epic sunset over the Spanish Steps.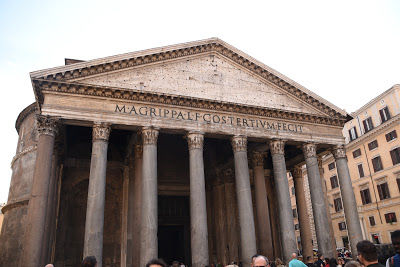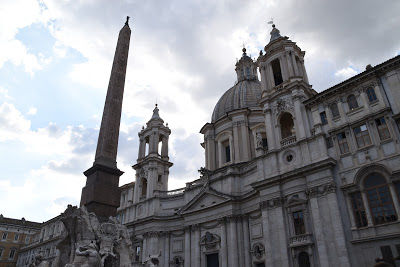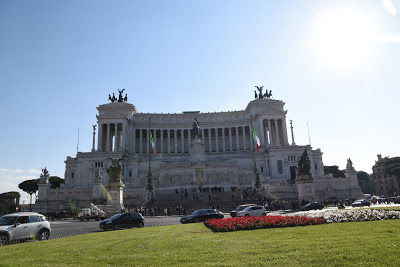 Link to Part I
https://www.roshanchugh.com/2019/01/when-in-romepart1.html