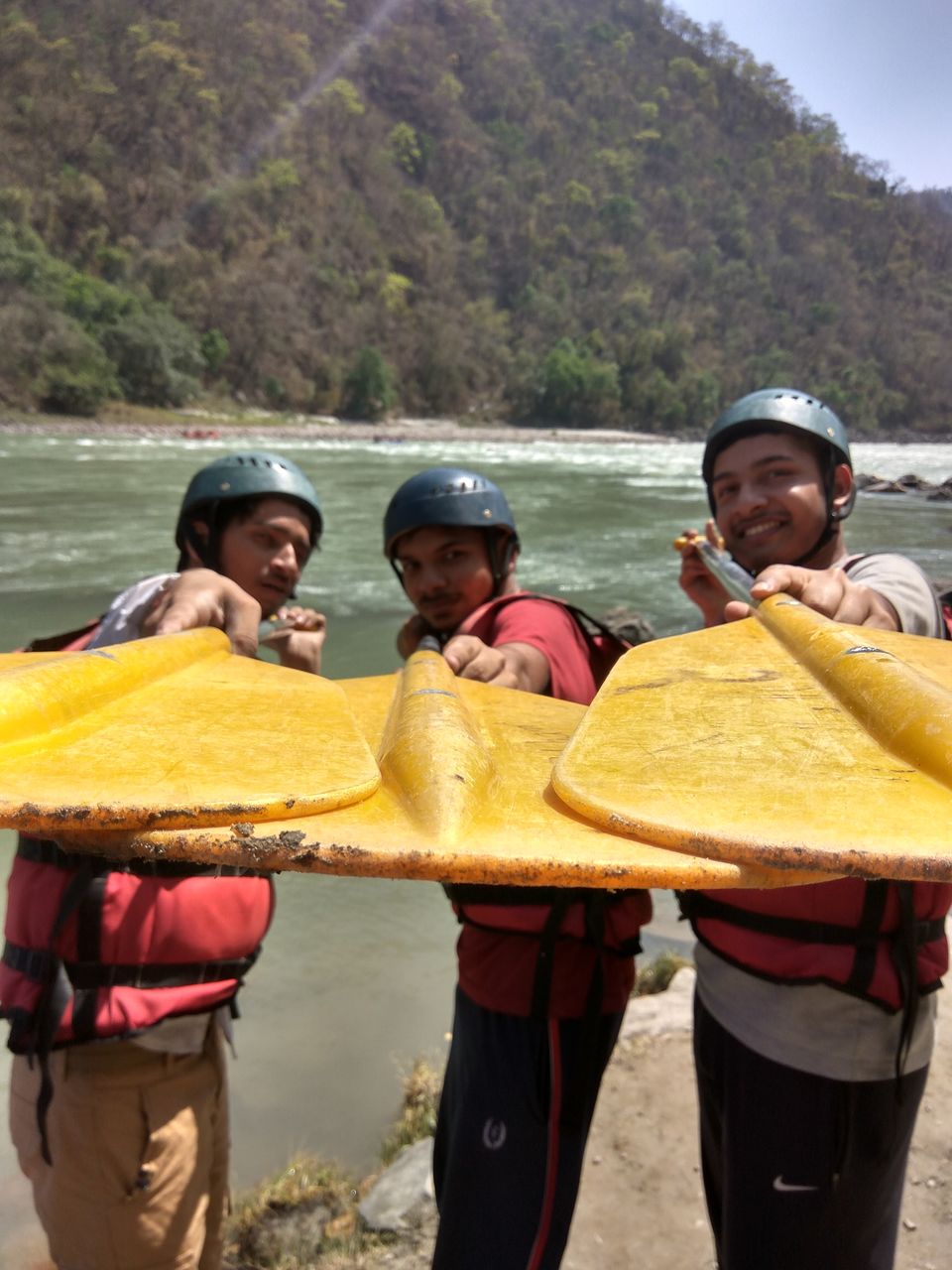 Note: If you like it, keep supporting @ packityourself.wordpress.com
Studying into one of the premier technical Institutes has numerous advantages in itself but the best one is travelling and adventure sports as far as Roorkee is concerned. Roorkee is a small city in the Uttrakhand state of India, famous for IIT-Roorkee. Enough of self praise, let's get to the point straight. :P
It was a summer evening and the thirst of adventure was pumping up, the best thing which we could do was Rafting in the summer heat. Now as Roorkee is just around 50 km away from Rishikesh, students keep visiting in and the nearby places. So the students here have an idea about the prices of the various adventure activities. We called up one of the Rafting agency and got the following information :
Rafting : ( 18 km )
Original Price : 600 pp.
After Bargaining : 300 pp + transportation from bus stand itself to the agency office and further to the rafting site.
NOTE : A rafting boat is generally 12/8 seater. So if you have a group of people in multiples of these numbers (like 8, 12, 16, e.t.c ) you won't have to wait there for the raft to get filled + You get full freedom of enjoying in the boat. Youngsters will get it ! :P
We were fully excited for the trip. Adventure + successful bargain is what an Indian heart crave for!
9:30 AM
We left for Rishikesh. A group of 6 people. The bus service is regular. It took us around 2 hrs to reach the destination. The scenery was awesome. Although, as expected, we didn't find the mountains green. The river kept following us till Rishikesh. Tickets cost around Rs 60 -70 pp.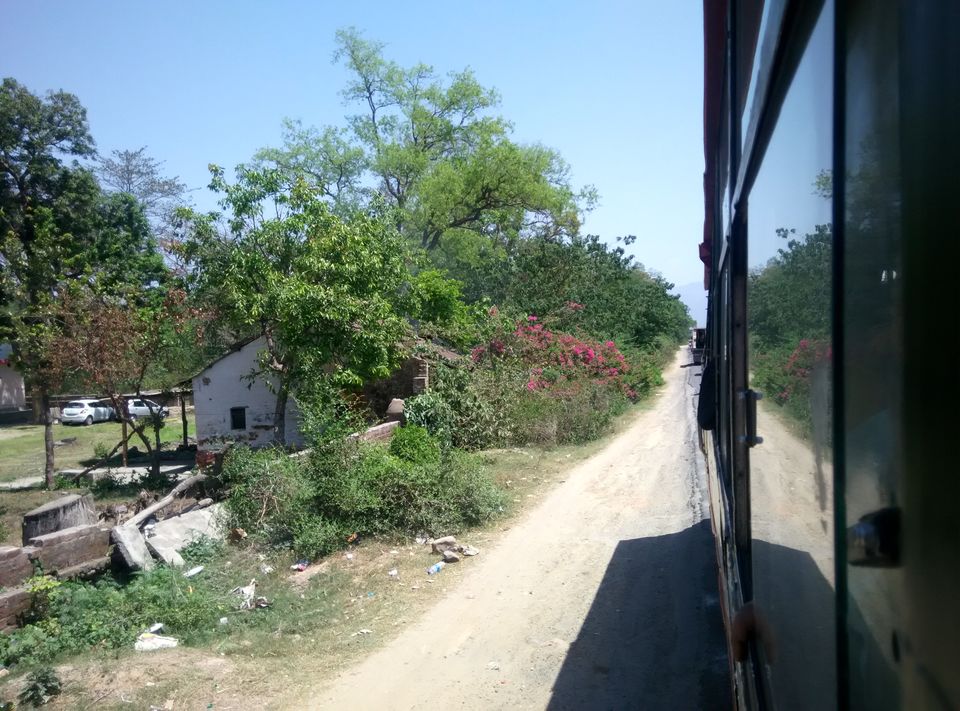 As we had already booked at the agency, they paid the Auto's fare from the bus stand to their agency. We had to wait for around 45 mins as Raft was on it way. You can change here if you want ( Keep valuables with yourself, you get a waterproof bag to keep it in the raft itself).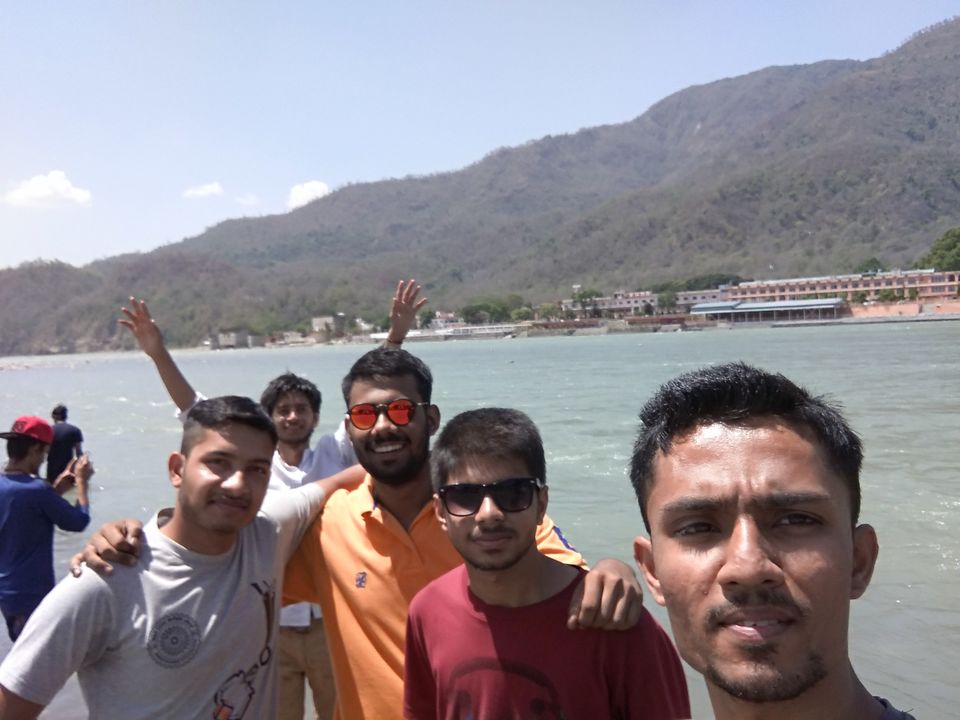 Enjoyed it ? was the article Informative ? Give a like on Facebook Here !
Frequent Searches Leading To This Page:-
weekend trip to rishikesh, weekend holiday trip to rishikesh, weekend getaways to rishikesh, weekend travel to rishikesh, weekend tour to rishikesh
We came back to the agency office, changed and then boarded into the bus to Haridwar. Haridwar has got cheap and tasty food ! Unlimited Gujarati food @ Rs 100 . Have a read here : https://goo.gl/WZnl9e .
7:30 PM
Boarded in the bus to Roorkee. Was the time to go back home , to somewhere I belong !
Any queries/need any help ? You can contact me here : packityourself@gmail.com
You can read about other treks here : packityourself.wordpress.com
You can Start off early if you want to visit other places in Rishikesh or have a stay there. I will mainly focus on Rafting here !
12:30 PM
Now, you get boarded into a jeep with the people whom you are going to be rafting with. We had a couple with us, as we were only 6 in number. The Boat was just above our head. Almost 30 mins of journey and we reached the beginning point of Rafting. We got helmets, paddles and life jackets.
Hack 1 : You can't take you mobile camera in the raft, Can use go-pro though! The guides there have their own cameras mounted to their helmets. They capture all the videos and photos from the back. The guide asks you to record from his own camera at a rate of 200 pp. You ask him to record it and if it comes well you will take it else you won't . So at the time when you leave the boat, when everything is wrapping up tell him that those photos will be a waste for him and you want them and get them as cheap as you want !
Hack 2 : When you have other people( like we had a couple with us ), ask them to take the videos. Let them take the videos and ignore the guide and then you can get it from them, obviously by paying them much less!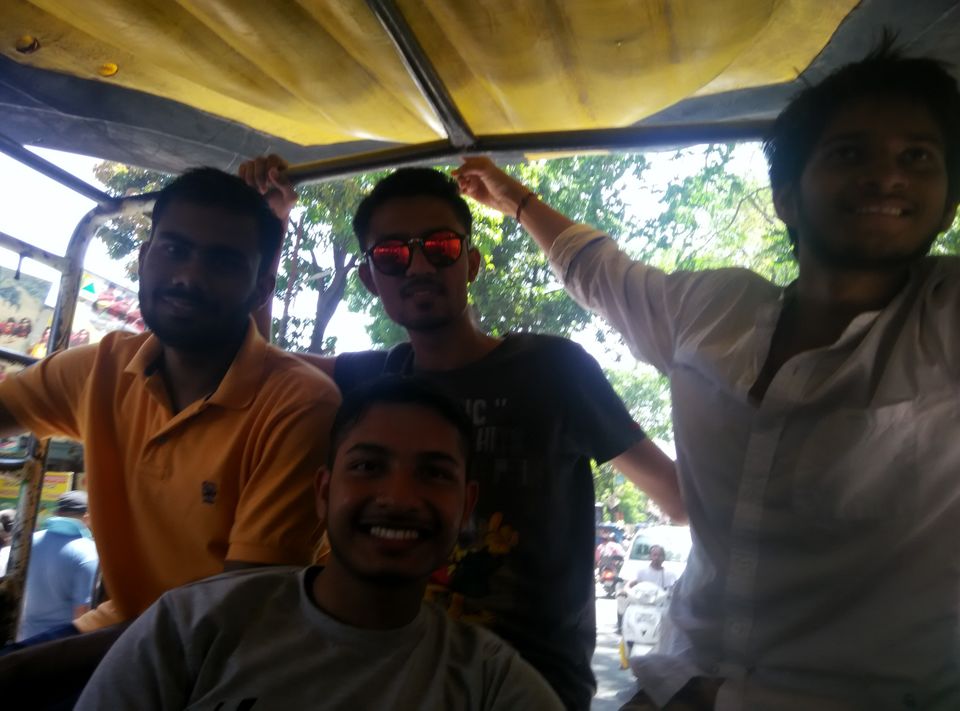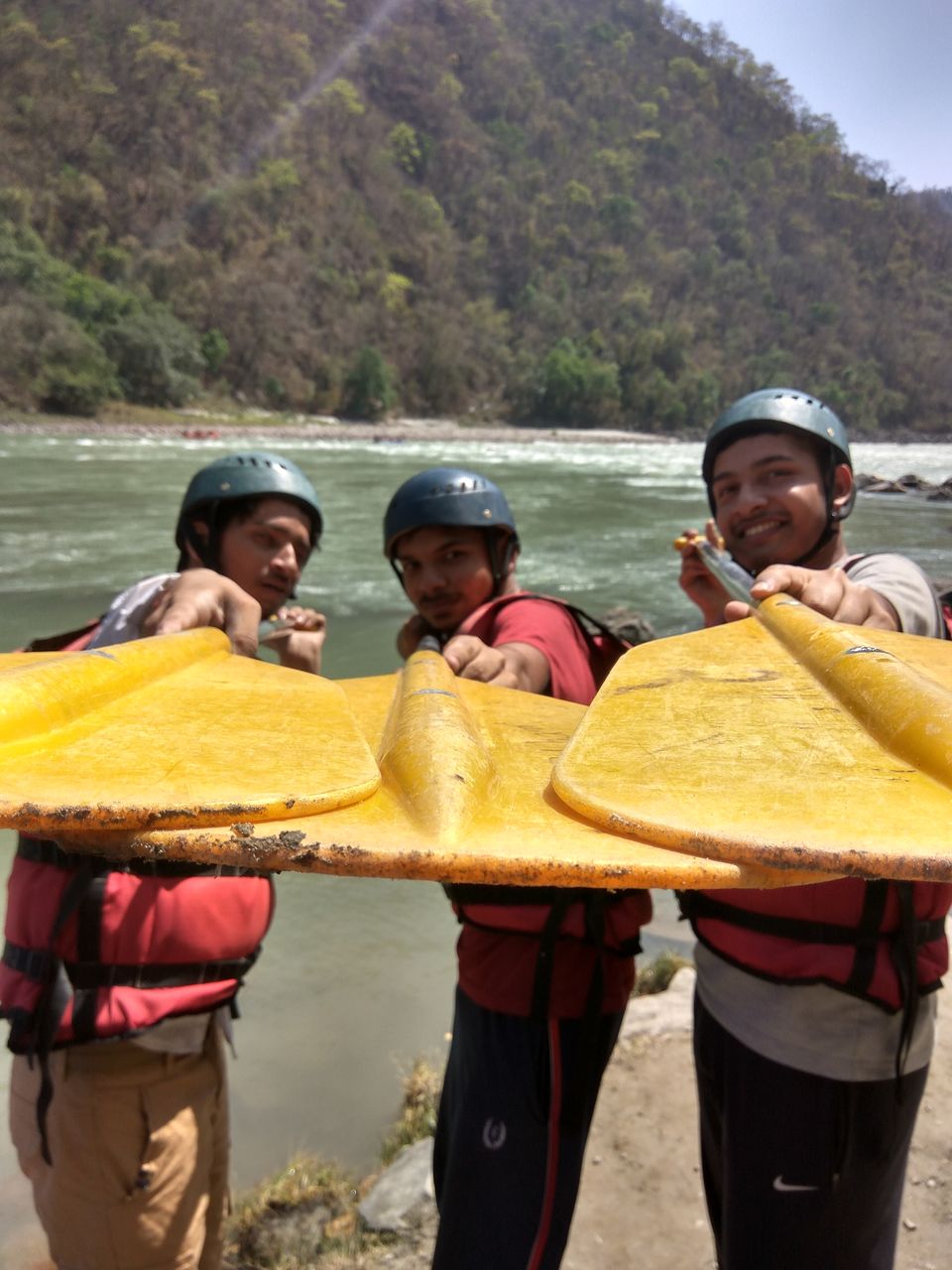 Finally the rafting began. The guide instructed us, followed by some important commands and what to do in case raft rolls over :P . The best parts of Rafting are obviously the Rapids, where the water turns and creates whirlpools. In our case,one of the member fell off from the boat. :P . Next up came the body surfing. You just get off from the boat into the water holding the rope, floating in the middle of the river. Got anything cooler than this ? Ask your guide to tell you all the places where you can get off, or you can keep pinging him. Finally we had Cliff Jumping, where you jump off a clip into the river. That amazing moment when you are in the air for a couple of seconds and your feet searching for the floor. The adventure ended after around 4 hours !