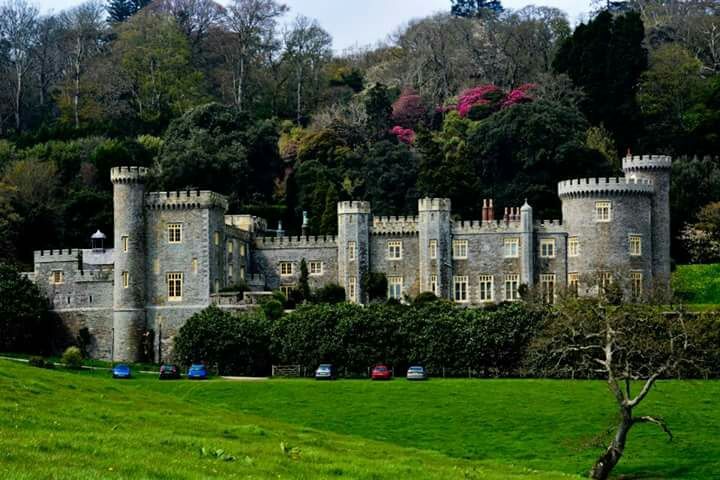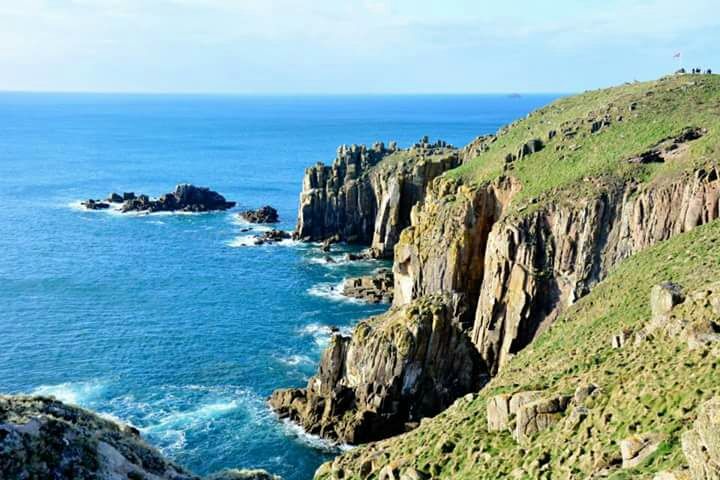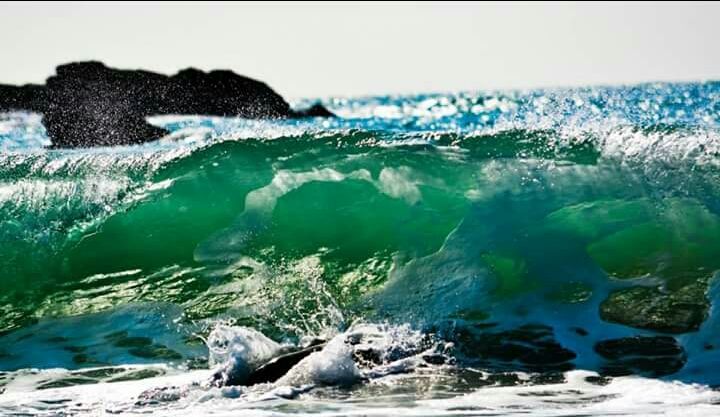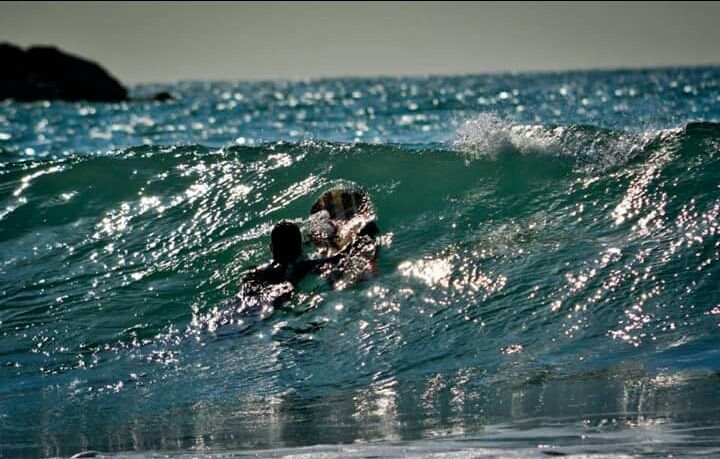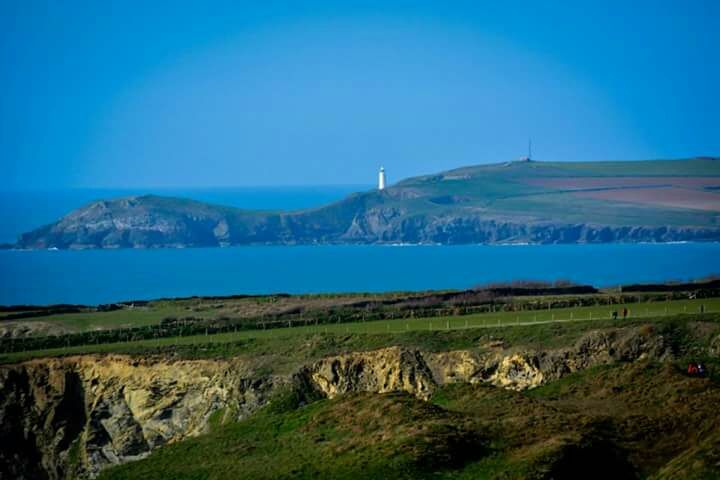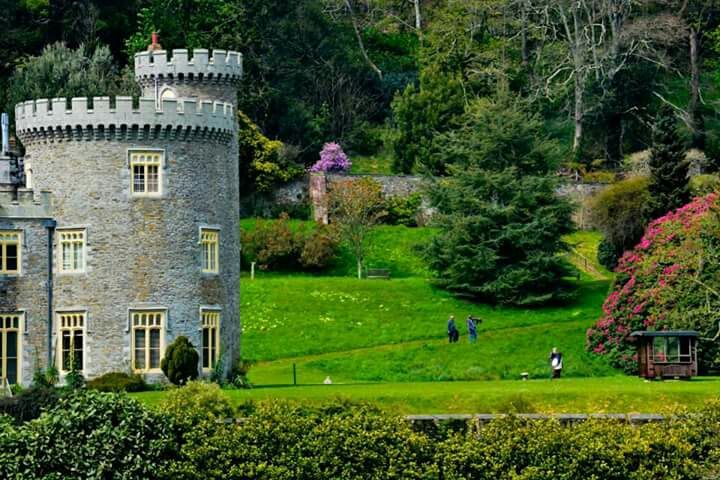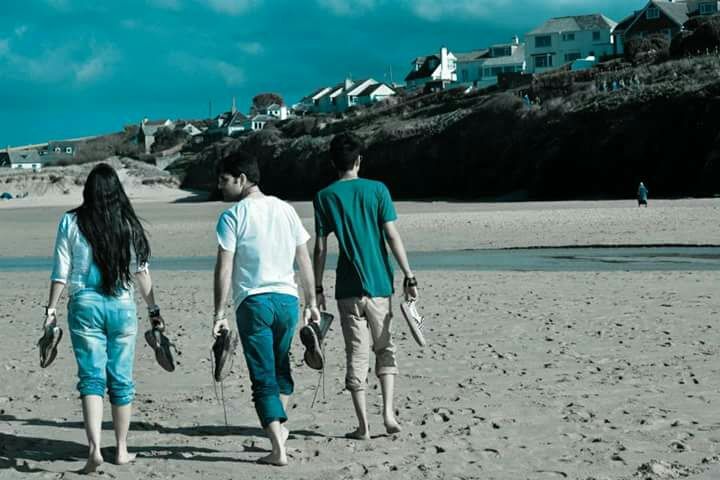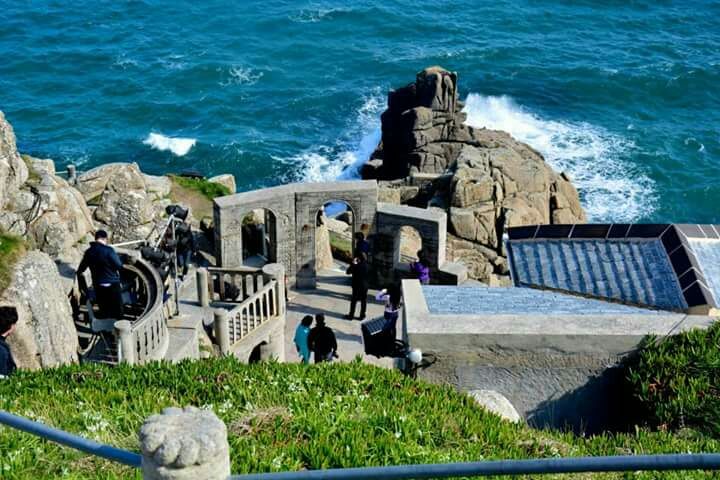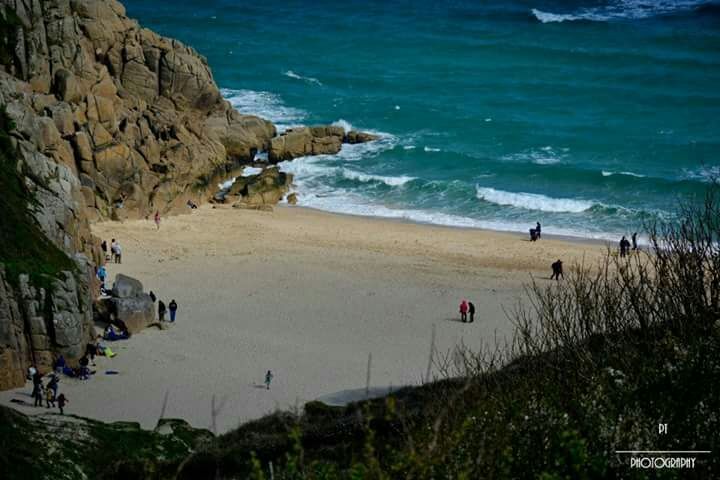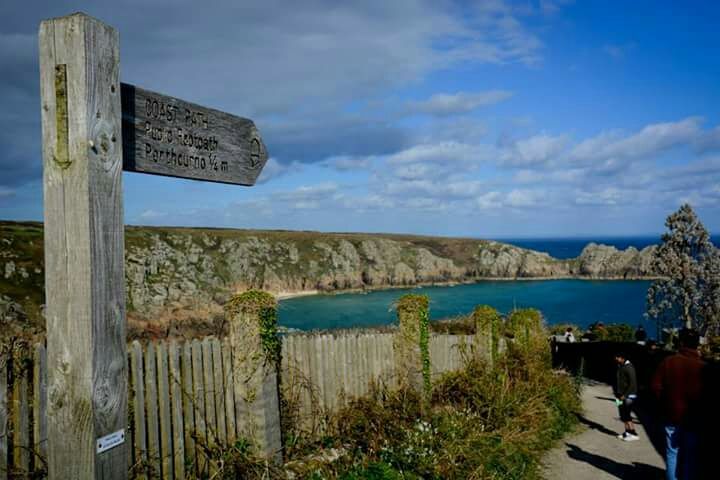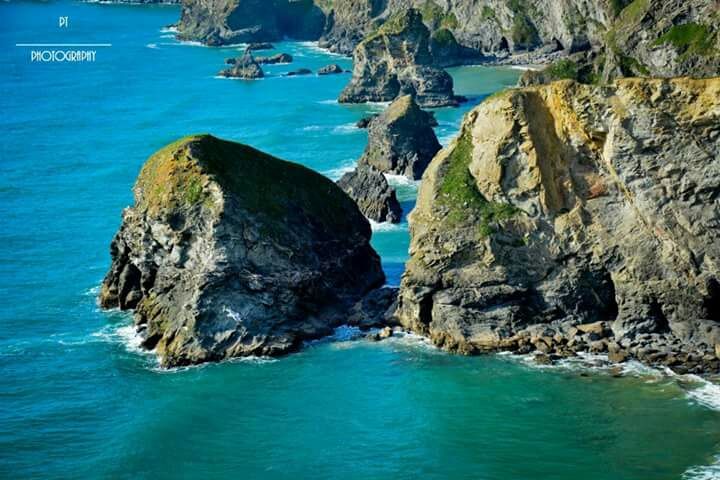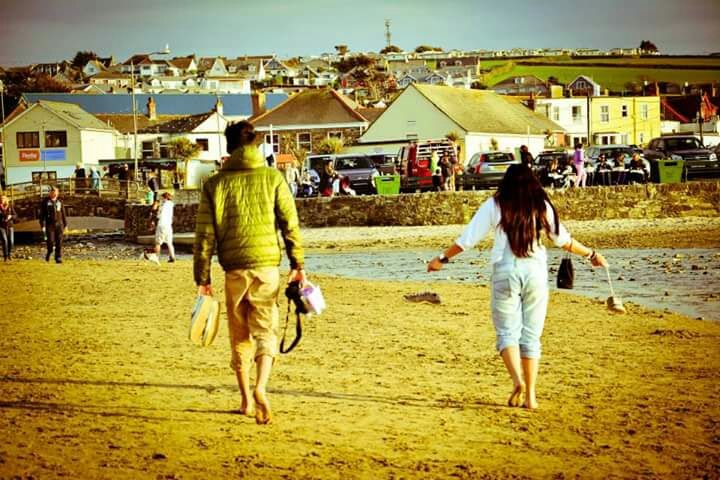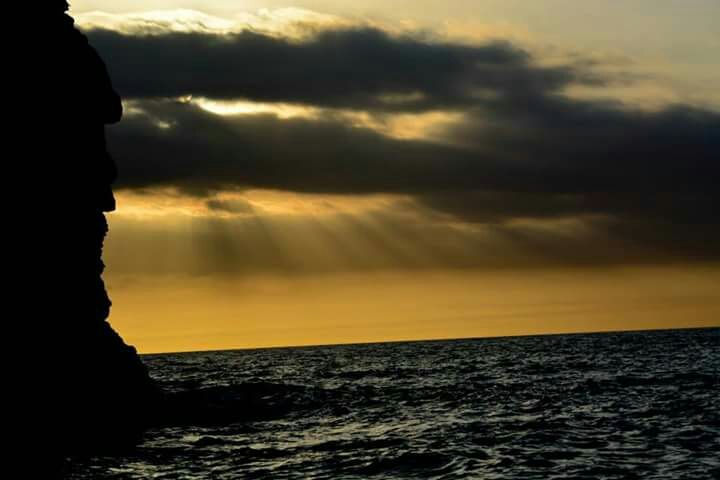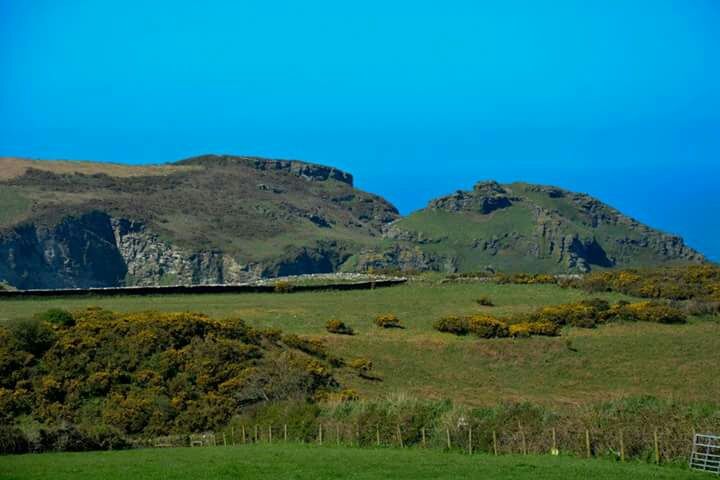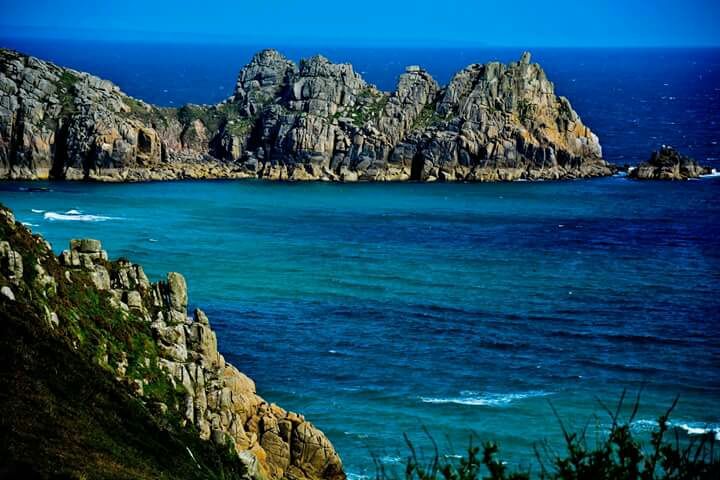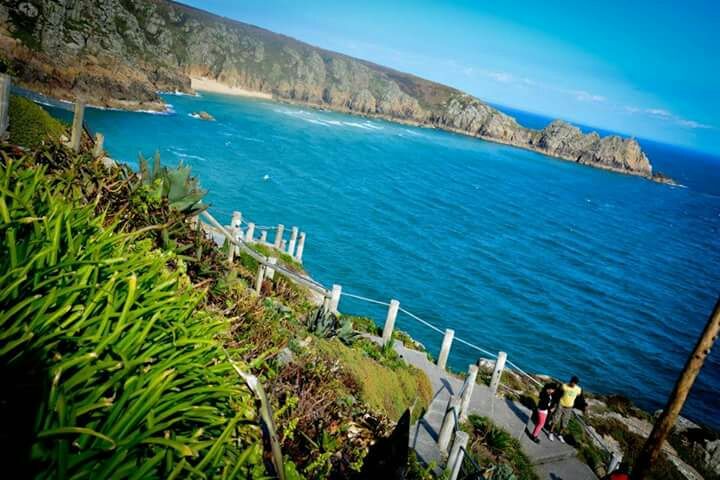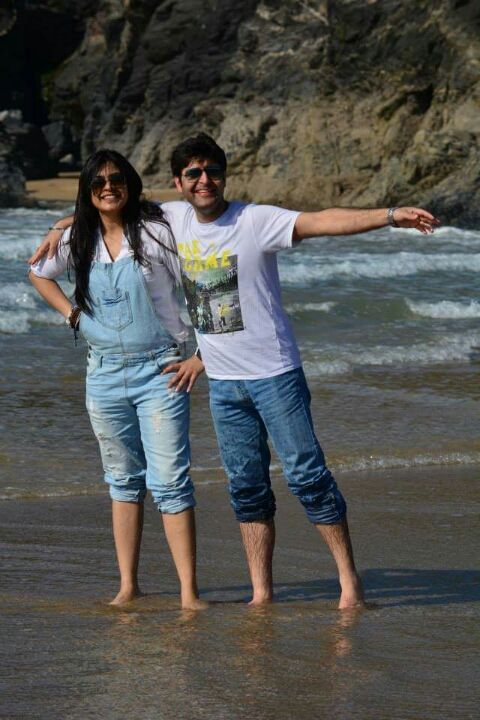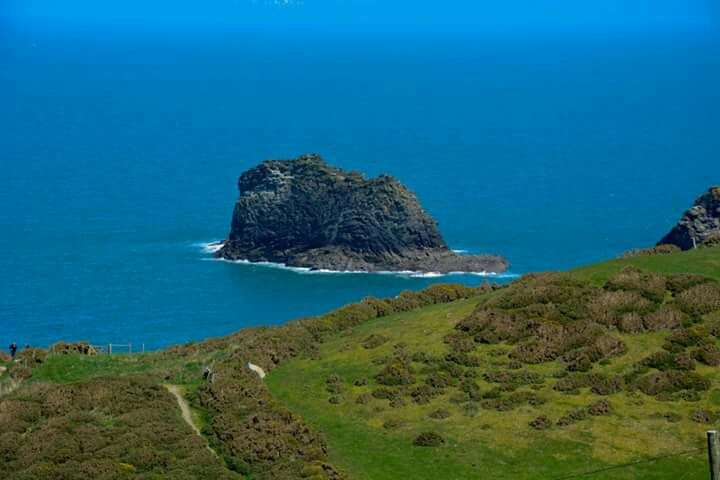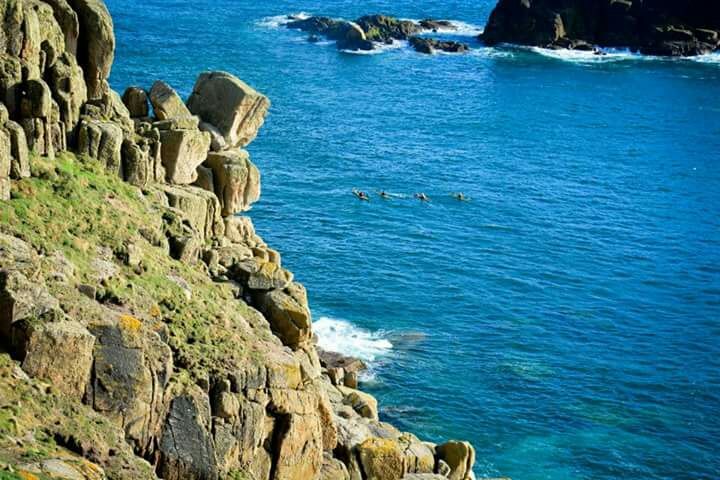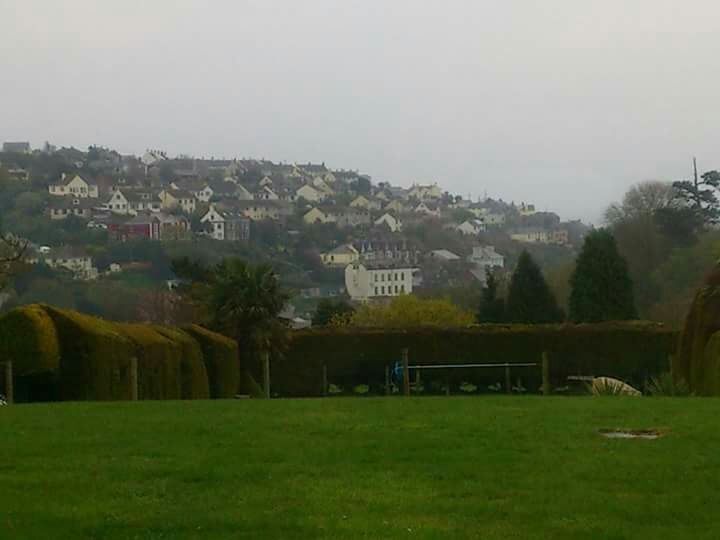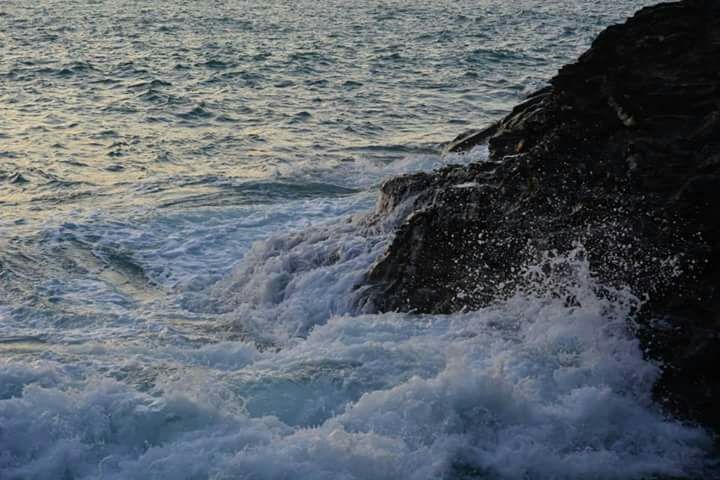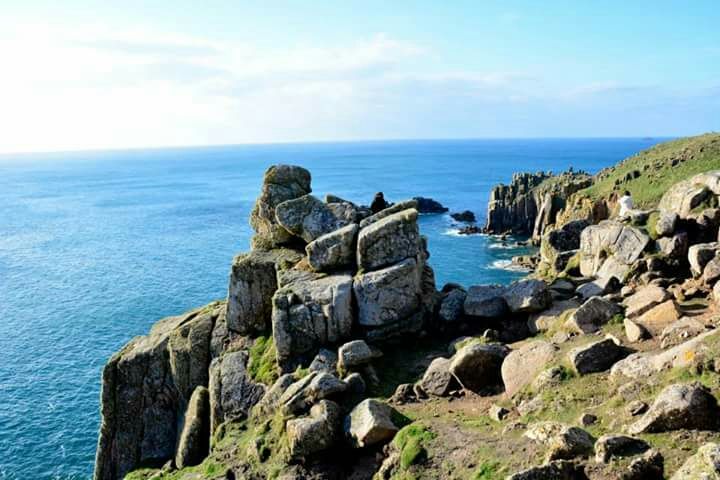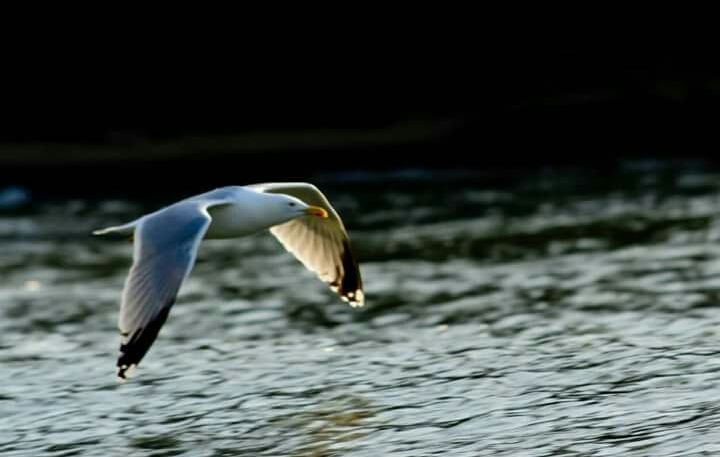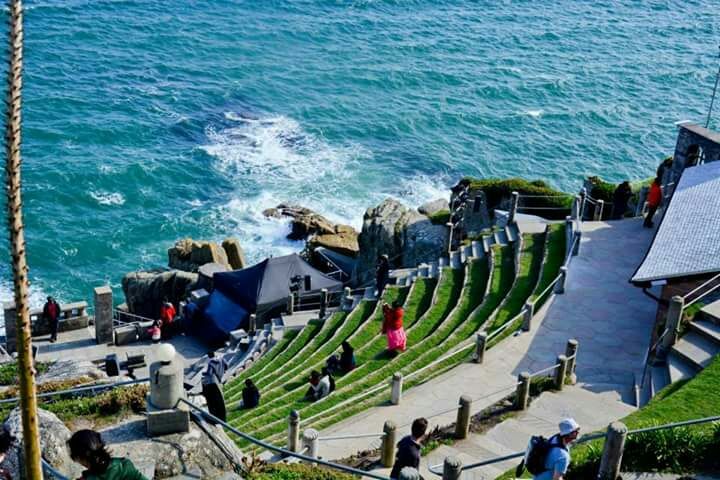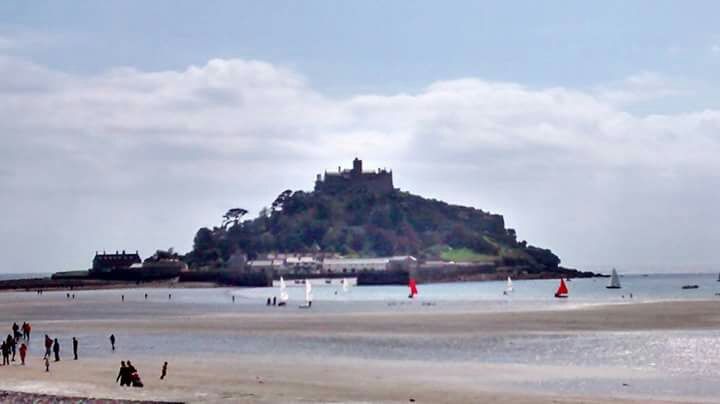 Cornwall, is the most amazing coastal area of England towards south west, it also marks end of its territory at Land's end.There are amazing castles and forts along the drive. Again like Scotland its a driving heaven with stunning coastal views.The trip can be planned for 4-8 days depending on your leaves and you can book either a cottage at a single place and explore places around from the same or you can book B and B all the way from where you start till Land's end. There are ferry and cruise tours too which can be enjoyed.This place is just to be on beach, very clean unlike other popular beaches and breathtaking views around. Local food is also very famous there are many day tours to St ive's island and around which can be enjoyed and there is a sea Aquarium which is an attraction amongst kids.
The drive I followed was taken from National geogrophic traveler. I noted the places and did some deviations to suit my trip and accordingly noted post codes of Parking areas around the attractions in my list so that the road trip can be absolutely hassle free. Best season to visit is English summers around June to September.While some of Cornwall's highways are two-laned (usually labeled "A" or "B") be prepared for narrow roads for most of the route.And when you tire of driving, park your car for a while and explore the tiniest of hamlets and coves by walking along the 630-mile (1,013-kilometer) South West Coastal Path, the longest footpath in Britain.This was the plan I followed from Nat Geo..the description is not changed because thats what it is:
Begin in Penzance
Start your tour in Penzance with a visit to the ninth-century Penzance Cross, one of Cornwall's most famous Celtic crosses, located outside the Penlee House Gallery and Museum (Morrab Road, Penzance; (0)1736 363625; www.penleehouse.org.uk/)
St. Michael's Mount
From Penzance, drive some three miles (five kilometers) east to St. Michael's Mount, which, through history, has been a tin-trading post, pilgrimage site, and military fortress. Climb to the top of the island's castle and envision approaching ships of the Spanish Armada. To your east is the Lizard Peninsula, blessed with beaches and some of the best pasties in Cornwall. To your west is Penwith Peninsula, dotted with Neolithic sites, and Mounts Bay. At low tide, you can walk right out to St. Michael's Mount via a causeway; when the water is up, opt for a short ferry ride from Marazion.
From St. Michael's Mount, a 10-mile (16-kilometer). Helston is the geographic gateway to the Lizard Peninsula, with its small sandy coves and picturesque villages.
The Lizard Peninsula
Hike or drive less than two miles (3.2 kilometers) to Kynance Cove (follow road A3083), a glorious nook with island-speckled waters and numerous caves.
Cadgwith
Make your way across southern Lizard—all four miles (six kilometers) of it—to Cadgwith, a fishing village of whitewashed thatched huts and pubs filled with men singing sea shanties. Make time to meander the South West Coastal Path and discover your own favorite Lizard coves and Iron Age villages. Falmouth
Just 8 miles (13 kilometers) north, Falmouth boasts an array of attractions. Visit the National Maritime Museum (Discovery Quay; (0)1326 313388; www.nmmc.co.uk/; £7.95) for a lesson on Cornwall's maritime heritage, with displays of boats of all size, archives, and pieces of art. Head back outdoors for a stroll through Trebah Garden (Mawnan Smith; (0)1326 250448; www.trebahgarden.co.uk; £7), a 26-acre (11-hectare) subtropical ravine, listed as one of the top 80 gardens in the world.
St. Austell
St. Austell, 25 miles (40 kilometers) northeast of Falmouth, is the most populous city in Cornwall and home to one big-time attraction: the global garden of the Eden Project (just off road A30 at Bodelva; (0)1726 811911; www.edenproject.com; £15). The expansive property features a greenhouse complex the size of over 30 football fields. Educational programs explore the complexities of managing food supplies and waste, and research projects focus on relying more heavily on locally grown crops.
Polperro
Widely considered the most picturesque fishing village in Cornwall, little Polperro (25 miles/40 kilometers east of St. Austell) is a feast for the eyes. Experience a different kind of horsepower with a horse-drawn "bus" from the main car park to the village center, and ride through the narrow alleys. Try out the Crumplehorn Inn and Mill (across from main car park; (0)1503 272348; www.crumplehorn-inn.co.uk) for a typical pub lunch of steak, mushroom, and ale pie; beer-battered cod and chips; or the catch of the day, among other favorites. Walk off your lunch on a classic coastal walk from Polperro to Lansallos (fewer than three miles/five kilometers away), exploring the cliff's edges by foot.
Bodmin
From Polperro, head some 17 miles (27 kilometers) northwest to Bodmin. Tour the town's former jail, a 1779 structure built for King George III. The famous Domesday Book, an 11th-century survey of England, and the Crown Jewels were actually lodged in the prison's walls during World War I. The jail also offers monthly Paranormal Ghost Walks, which include a night in the haunted dwelling and a traditional breakfast the next morning (Berrycoombe Road; (0)1208 76292; www.bodminjail.org; £5.50 for jail; £70 for overnight ghostly stay). The Bodmin Moor, a unique landscape, also features several attractions made famous by novelist Daphne du Maurier. The 18th-century Jamaica Inn (the same name as du Maurier's 1936 smugglers tale) now houses a museum commemorating the author (Bolventor, Launceston; (01)1566 86250; www.jamaicainn.co.uk/Smugglers_museum.htm; fee).
Perranporth and St. Agnes
Head southwest for about 24 miles (38 kilometers) on roads A30 and B3285 to the North Coast. The region around Perranporth and St. Agnes is surfing heaven. Try the waves out for yourself at the St. Agnes Breakers Surf School (Trevaunance Cove; (0)1872 553687; surf-lessons.co.uk/), which offers two-hour lessons for £20.
Chysauster
A southward shot on roads B3277 and A30 from St. Agnes takes you through former tin and granite mining towns, ancient villages, and exquisite beaches. Visit Chysauster (Off road B3311; (0)1831 757934; www.cornwall-online.co.uk/english-heritage/chysauster.htm; £2.50), a 2,000-year-old late Iron Age settlement, with stonewalled homesteads, a house-lined village street, and remains of an underground passage (called fogou).
St. Ives
Continue driving along roads A30 and A3074 to St. Ives, a multiple winner of the Britain in Bloom contest and a famed artist colony. Visit the contemporary Tate St. Ives (Porthmeor Beach; (0)1736 796226; www.tate.org.uk/stives; £5.75), a branch of the more famous Tate Gallery in London. Gaze out from St. Ives's harbor at Godrevy Lighthouse, made famous by novelist Virginia Woolf.
Penwith Peninsula
Below St. Ives, the Penwith Peninsula is speckled with some 400 Celtic sites. Just five miles (eight kilometers) southwest of St. Ives is Zennor, a good base for exploring two fortified cliffside castles in the region, Gurnards Head and Bosigran Castle. Enjoy the scenery by walking from Gurnards Head (park at Gurnard's Head Hotel—also a nice option for staying the night, with a friendly pub and rooms from £80 including a breakfast) to Bosigran, 90 minutes by foot (Gurnards Head Hotel, Near Zennor; (0)1736 796928; www.gurnardshead.co.uk).
Land's End
Southwest of Zennor is Land's End, the most westerly point of mainland England. One of Cornwall's most popular outdoor attractions, Land's End is chock full of museums and gift shops, but the natural beauty here wins out.