Trips and Itineraries for Coloane Village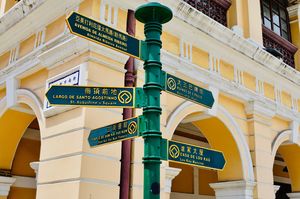 The Unseen and Offbeat Side of Macao #20ThingsILoveAboutMacao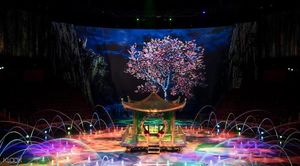 Traveling South East? Macao Will Amaze You. #20ThingsILoveAboutMacao - Photo Blog.

---
---
About Coloane Village
The next day we had planned a trip to the south of Macao. The Macanese tourism board, in order to improve the experience for the tourists, had these self walking tour maps on their website ( https://www.macaotourism.gov.mo/en/suggested-tours). I had printed out a couple of them and spoilt for options yet trying to optimize on time, we picked a walking tour around Coloane. So armed with these printouts, we boarded a public bus from Cotai strip to Coloane. To our surprise, the public buses also had wifi on them and as is the case with wifi, we did not realize the time passing and soon we found ourselves getting off the bus at a rather silent and an old fishing village of sorts. Our first stop was the very first Lord Stow's outlet. Lord Stow's was a legendary bakery which was known for its Portuguese egg tarts and other local desserts and breakfast bread. After picking up a couple of egg tarts and a Serradura (which is Portuguese for sawdust), we walked across to sit around stony picnic tables and benches next to the bay and devoured our loot from the bakery. I must say that the egg tart was a bit too eggy for me but the Serradura, which was a cream and biscuit pudding, was probably the best thing I had in Macao. After filling our stomachs, we walked off the extra calories by roaming around Coloane. A very very sleepy yet quaint little town with churches and piers dating back to the Portuguese colonial era was reminiscent of the times when it was a very happening trading port for the Portuguese. Legend has it that it also used to be a base for pirates after that up until the 20th century. After roaming around in the sweltering heat of Coloane, we then decided to go on to Seac Van Pai park to check out some pandas. Sadly, the pandas were fast asleep after what I would imagine being a very heavy lunch. It was my first encounter with pandas and though I am not a wildlife enthusiast and know really little about these animals, I was hoping that the panda was actually white and black and not the dirty cream and black like the ones that were in front of me.
Best Time To Visit Coloane Village
Best time to visit Coloane Village is from October to March
Book Coloane Village Tour Package