Travel Guides and trips for banavasi hotels
3 Days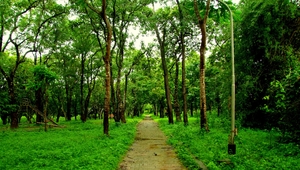 Banavasi - The first capital of ancient Karnataka
Banavasi, the first capital of ancient Karnataka, has been immortalized in the poems of Chamarasa and Kalidasa and has been the object of desire of many ambitious rulers....
3 Days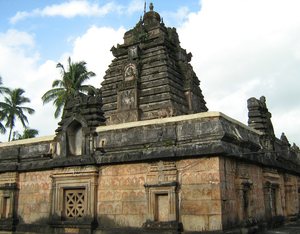 Land of Kadambas - Banavasi, Karnataka
The region in and around Banavasi is peppered with hills and valleys and myriad monuments that hail from different centuries....
---
About Banavasi
This is the oldest town of Karnataka and is also known as Heaven on Earth with around 20 prominent temples here. This rustic town is said to have been the capital of the first rulers of Karnataka, the Kadamba Dynasty. Also known as the Vanavasaka, this temple town is also known to have existed in 4000 BC during the times of Mahabharata. This is also the oldest temple town of India after Varanasi and the most prominent temple here is the Madhukeshwara Temple. The sound of temple bells enhance the divinity of this place which is still unaware of the modern means of livelihood. The main occupation of the people here is handicraft production and farming. items made of wood is very popular here and the main crops grown here are rice, sugarcana, spices and pineapples. To experience the raw essence of Karnataka, this is one place which you should definitely not give a miss.
Best Time To Visit
Best time to visit Banavasi is from November to February
Book a Package Tour