Travel Guides and trips for in ratnagiri ganapatipule beach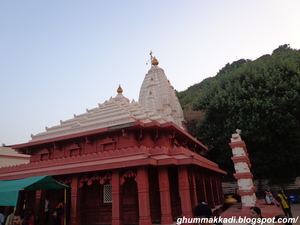 Ratnagiri: A sight for sore eyes
We ended up spending our remaining evening in Bhatye beach, another famous beach from Ratnagiri....
4 Days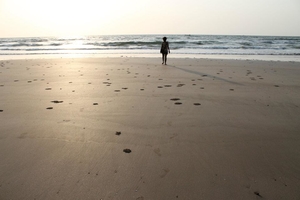 Solitude is Bliss - Ratnagiri Revelations
Ganpatiphule is another site near Ratnagiri that you could visit for splendid beaches and the 400 year old temple....
---
About Ratnagiri
A lovely city in the Konkan region of Maharashtra, Ratnagiri is a port city surrounded by the beautiful Sahyadri Hills. If this is your first time here, you'll be spoilt for choice. Ganapatipule Beach makes for a great visit and is perfect for a leisurely afternoon. There is a Ganesh temple right next to the beach that is also worth a visit. The Ratnadurg or Bhagwati Fort, which is a beautiful structure constructed in a horseshoe shape, surrounded by the Arabian Sea, is also a beautiful place to check out. Thebaw Palace is another lovely touristy spot where the Burma King Thebaw was imprisoned. The palace is built in Pagoda style and is a must see. Bhatyachi Khadi is where the river meets the sea; the village near this place is Bhatye known as Bhatyachi Khadi. If you're here from March to June, do pick up some juicy Alphonso mangoes that the city is famous for. There are a lot of other scenic cities around Ratnagiri and depending on your mood, you can choose any of the cities to spend your vacations.
Best Time To Visit
January,February,June,July,August,September,November,December
Book a Package Tour