Travel Guides and trips for in roma campo de fiori
21 Days
~~What's that they call it, the Butterfly effect?...
2 Days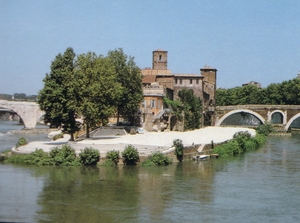 Rome Walking Tour: Venezia Square to Trastevere
Rome has beckoned travelers from afar for quite a few decades now....
---
About Roma
Everyday I see hundreds of thousands of tourist walking down the streets of Rome. Where, exactly? You already know it: Colosseum, Imperial Fora, Piazza di Spagna, Trevi Fountain, Piazza Navona, St. Peter's Basilica, and dozens of churches, squares, streets and Roman ruins.Tourist attractions in Rome are almost endless, and each of them deserves a visit. But the city offers just as many amazing spots that tourist ignore. And they deserve a bit of your time too, trust me.So let's ignore for a moment the travel guides, and let's discover some amazing, unknown or underestimated places in Rome!
Book a Package Tour