This limestone hill is situated at Malaysia in a state called Selangor. This place is famous for its multiple caves and also the Hindu shrine that is dedicated to Lord Murugan. It is also referred as 10th caves for hill for lord Muruga. It is said that these caves existed more than 400 million years ago, most of the caves were a shelter of human tribes.
The Batu Caves temple complex consists of three main caves: Temple Cave, Dark Cave and the Art Gallery Cave and a few smaller ones. The biggest, referred to as Cathedral Cave or Temple Cave, has a very high 100-metre ceiling and features tallest Hindu shrines.
Getting to Batu Caves from Kuala Lampur:
Through Train:
Getting to Batu is real convenient in Metro. Get to KL railway station, you have to get to Platform 3 and there is a train that takes you to Batu Caves straight, look for signage signs for the station. You have to get down at 8th station to reach the Batu Caves station from KL sentral.
Ticket Price- The single ticket to Batu caves is 2MYR and a return will be 4MYR.
Through Taxi:
Taxis are available in abundance at KL, you can even book UBER or GRAB. Grab is an app that can be downloaded, it just works as Uber for booking cabs.
From KL, Batu caves is approximately 15km and takes you there within 25 to 30 mins.
Through Bus:
From KL sentral take a monorail to Titiwangsa station, from here you can catch a bus that leads to Batu caves.
Timings of Batu Caves:
Daily: 6:00 A.m. to 9:00 P.M.
Entry Fee- Free
Other things to know:
1. Festivals: The most common festival that is celebrated here is the festical of Thaipusam, it brings thousands of devotees together and is usually held at the end of Jan. The procession begins on evening from KL and arrives to Bau caves by morning. This festival is a colorful event that lasts upto 9 hours.
Although this place is crowded during this time , it is the best to witness the rituals.
2.Steps in Batu caves: There are 272 steep steps and it takes up to 20 to 30 mins to reach at the top. It is better advised to carry a good pair of shoes to climb, and it is best avoided if you have physical illness like heart ailments or other issues.
3. What to expect:
• Monkeys frolic around the caves and is often seen climbing the rock, ensure not to carry food or entertain it.
• Paintings and scenes of Hindu Gods can also be seen in the Ramayana Cave.
• A large number of crowd performing rituals for holy god.
• Don't be surprised if your slippers go missing when you park it out of temple.
• Stores selling Souvenirs.
4.Food at Batu caves:There are lot of restaurants and cafés around the Batu caves, they serve the best Indian food and is an ultimate delight. They are priced reasonably and you can mainly expect Vegetarian food around considering the temple premises. You can even try fresh coconut water that are tasty.
5. Dress Code: it is better advised that you dress appropriately considering the pilgrim rules . it is better advised not to wear short pants or short skirts .
6. Pets: pets are not allowed in the premises.
with all these things, this place is a must visit to witness the Indian culture and to know about ancient history of Hindu epics. go give it a try :)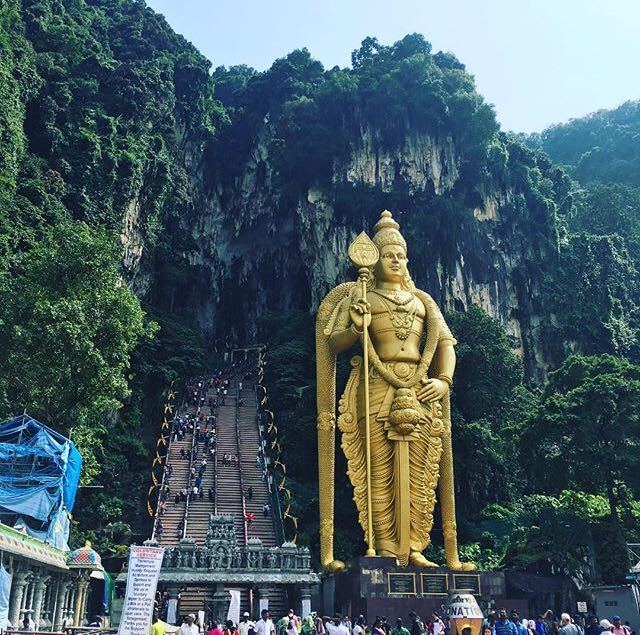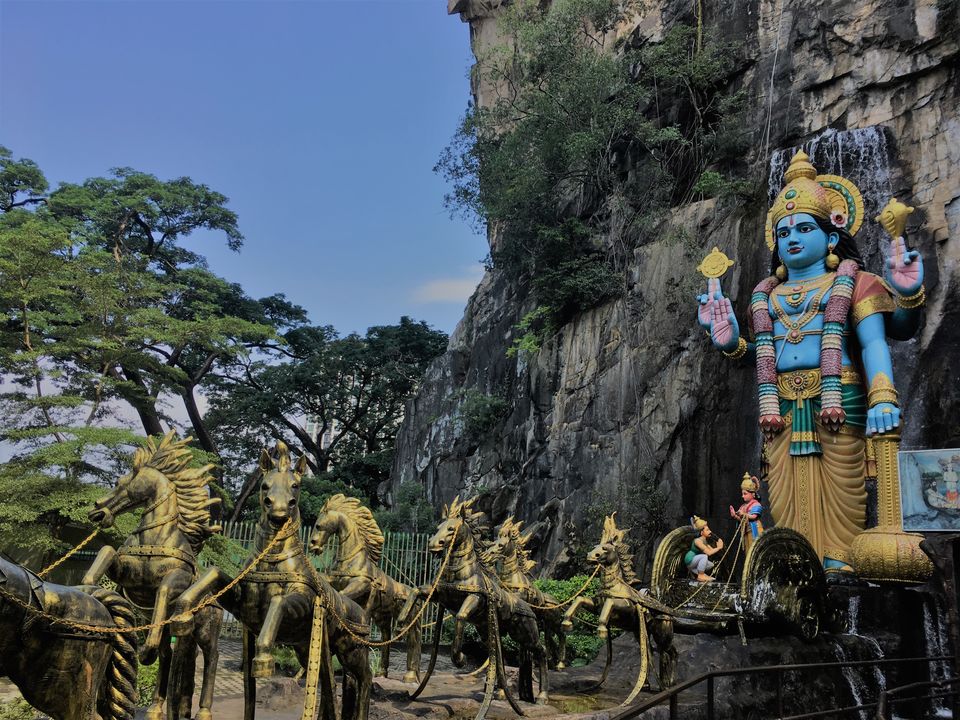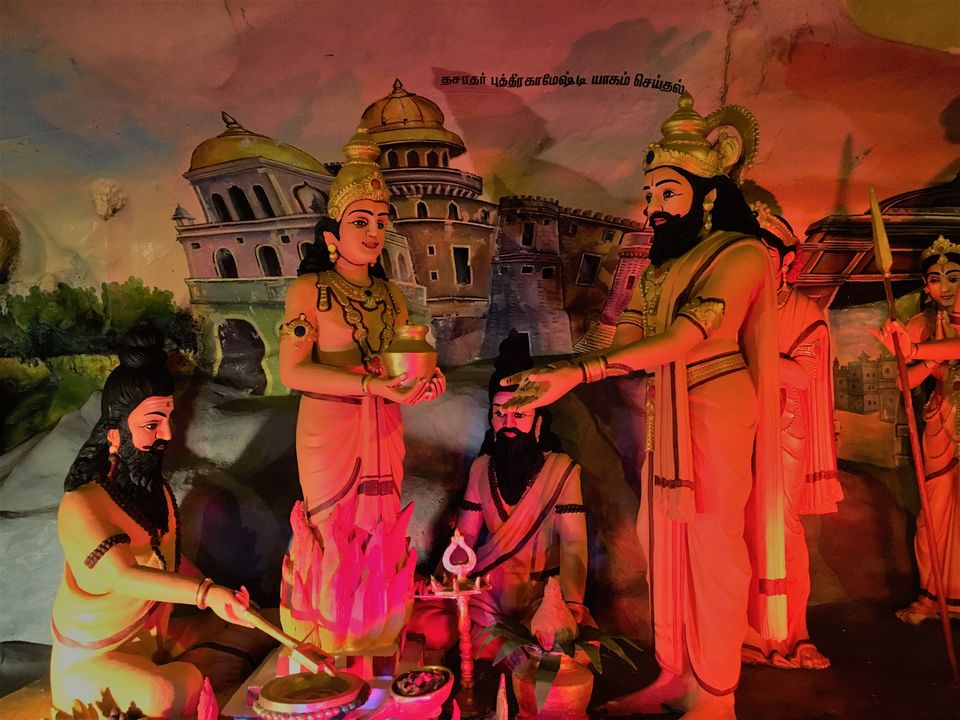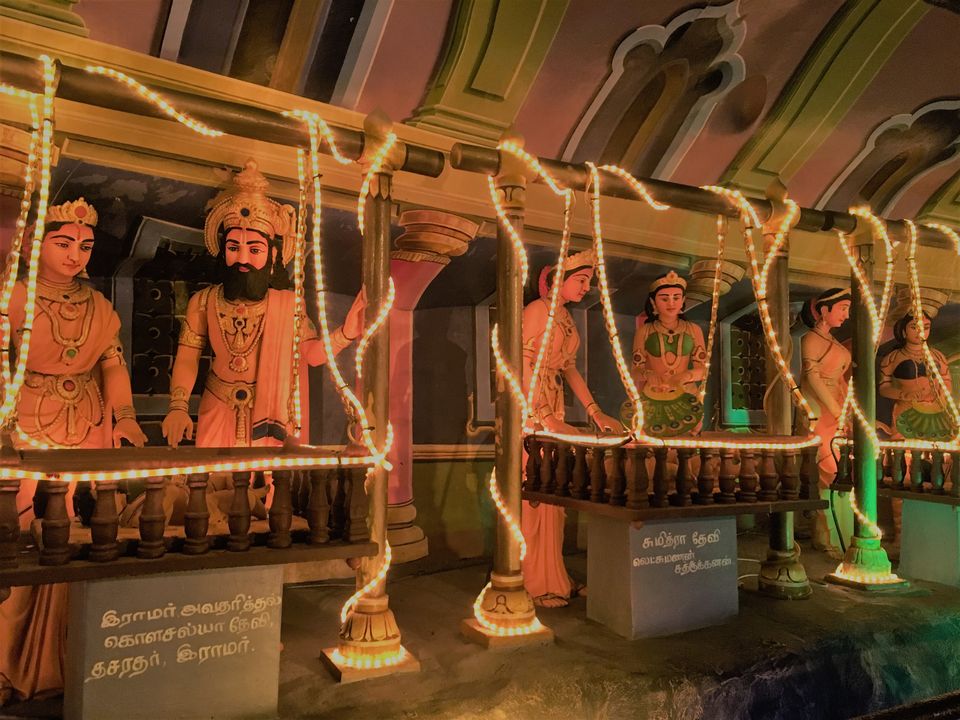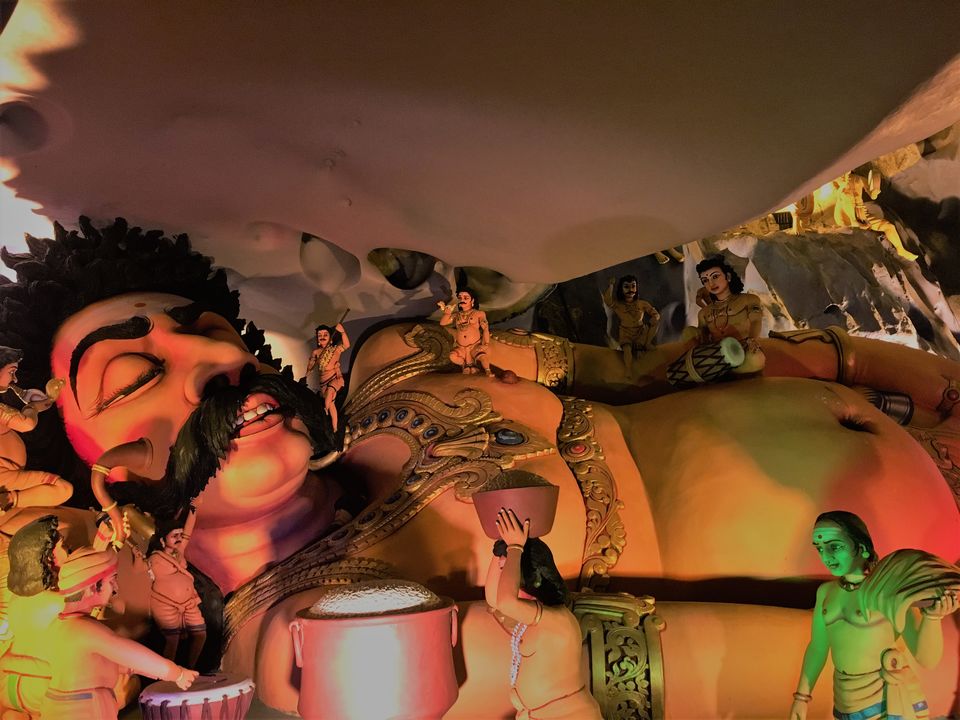 Cheers,