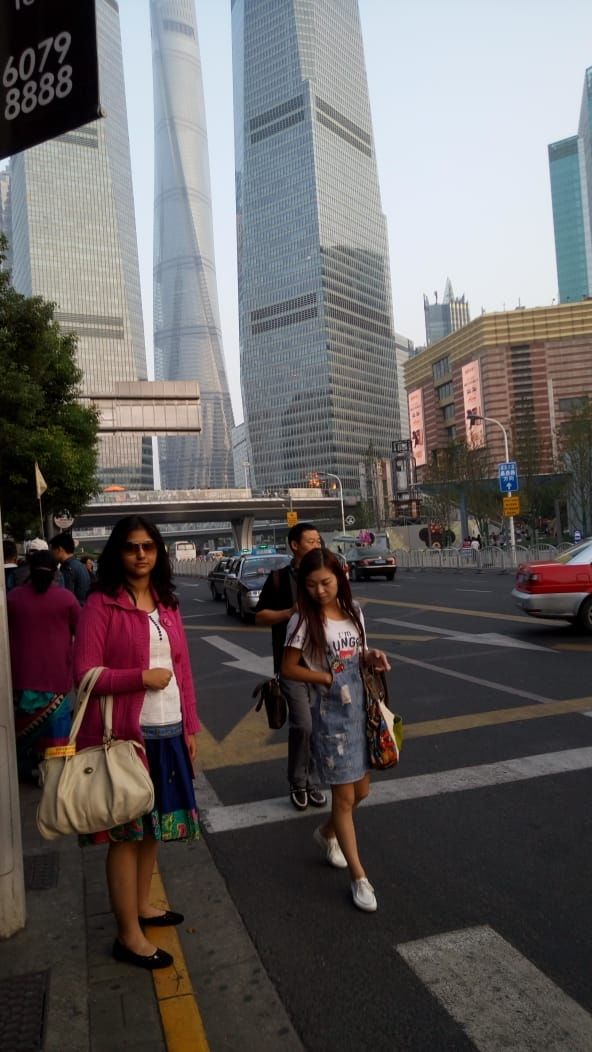 Today, I won't write about the experience of mine visiting Shanghai rather narrate about its transformation from being an opium smuggling and illegal trade hub into a metropolitan, financial business getaway.
From childhood, after seeing many Chinese gangster movies, I always feel thrilled to know about the real truth behind the darkness of this place. So have googled to unearth the authentic information about it..And to my wonder, this news was absolutely true.
The city was indeed the center of national and international "opium smuggling" during the 1920 s. In the 1930s " The Great World" amusement palace was a place where opium, prostitution and gambling came together under the leadership of gangster, Huang Jinrong, also known as " pockmarked Huang". The reference of opium smuggling has been also stated in Herge s Tintin comics, "The Blue Lotus".
So, now it's time to sneak peak into that dark metamorphosis. Well, of the whole China tour, my favourite place was SHANGHAI not because of its dark history rather for it's high scrapper buildings and well planned architecture.
History of Shanghai - spans over a thousand years and closely parallels the development of modern China. Originally a small agricultural village, Shanghai developed during the late Qing Dynasty as one of China's principal trading ports. Although nominally part of China, in practice foreign diplomats controlled the city under the policy of extraterritoriality.
Since the economic reforms of the early 1990 s the city has burgeoned to become one of Asia's major financial centers and the world's busiest container port.
During the Eastern Jin dynasty, a thriving fishing industry had developed along the Song river- now known as Suzhou Creek - a tributary of the Huangpu river.
During the Qing Dynasty, Shanghai s economy began to rival that of the traditionally larger market at Suzhou. In the 18th and 19th centuries exports of cotton,silk and fertilizers reached as far as Polynesia and Persia. In 2832, the British East India company explored Shanghai and the Yangtze river as a potential trading center for tea, silk and opium but was rebuffed by local officials.
Shanghai Grand -
During, the 1920s and 1930s, Shanghai became "The Paris of the East" and "the New York of the West". When movies and literature depict the golden days of by -gone Shanghai, the other part of Shanghai witnesses the power struggle, turmoil and illegal black market.
By the 1990 s till present, this new Shanghai traces only great commercial as well as industrial city. Huge skyscrapers, multi stored buildings, malls, neat and clean city life totally shadowed the once dark problematic, political scenerio of the past. Now it's an emerging city with excellency.
While planning for China tour, must include Shanghai visit in the itinerary.