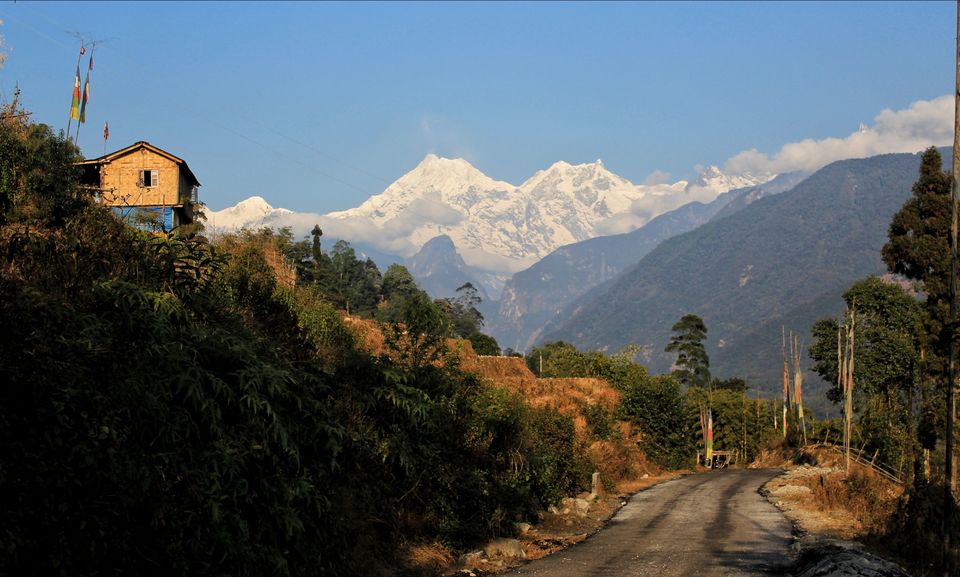 Dzongu, primarily a forest area covering handful of villages in North Sikkim. The area is situated just beside Kanchenjunga National Park, with Teesta flowing amidst the forest block.
We chose Lingthem village, as our nest in the lap of the Himalayas, which rests on the Upper Dzongu region and at an altitude of roughly 4500ft.
Dzongu is an area especially reserved for Lepcha community, and that is the reason one has to produce a permit while entering Dzongu. The homestay owners or the drivers generally arrange for the permit. One passport size photograph and a government id card copy is needed. The check post is at Mangan few Kilometers away from the region.
Lingthem Lyang Homestay, with elegant interior and mesmerising views, was our home for two days. It's a small wooden cottage with four bedrooms, and a kitchen-cum-dining  furnished with bamboo.
They welcomed us with tea and Pakora and later with "Chhi" a local alcoholic drink.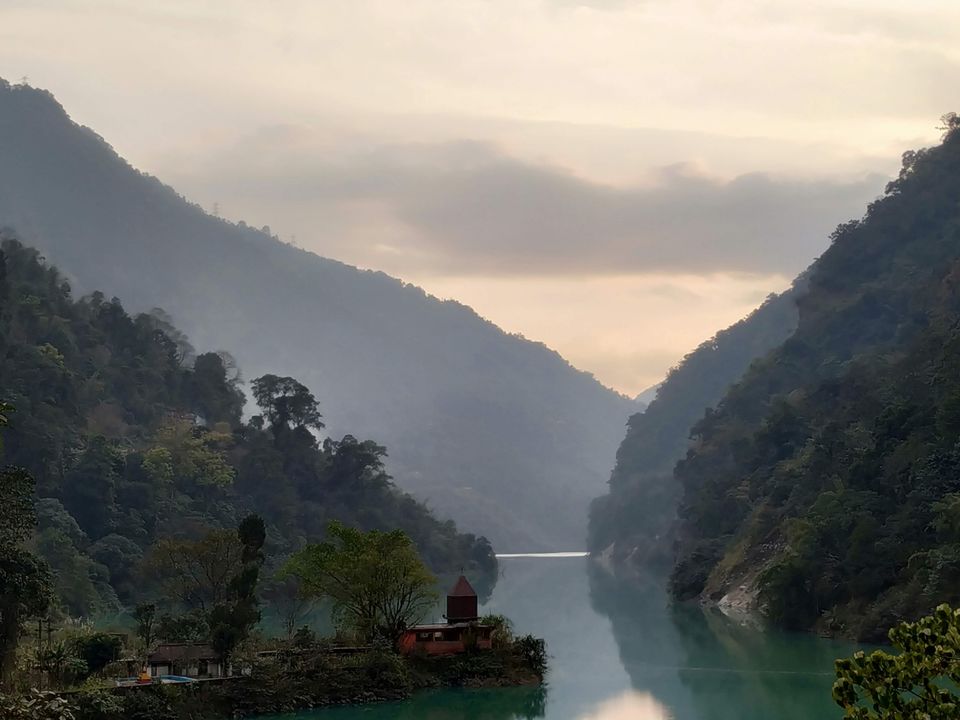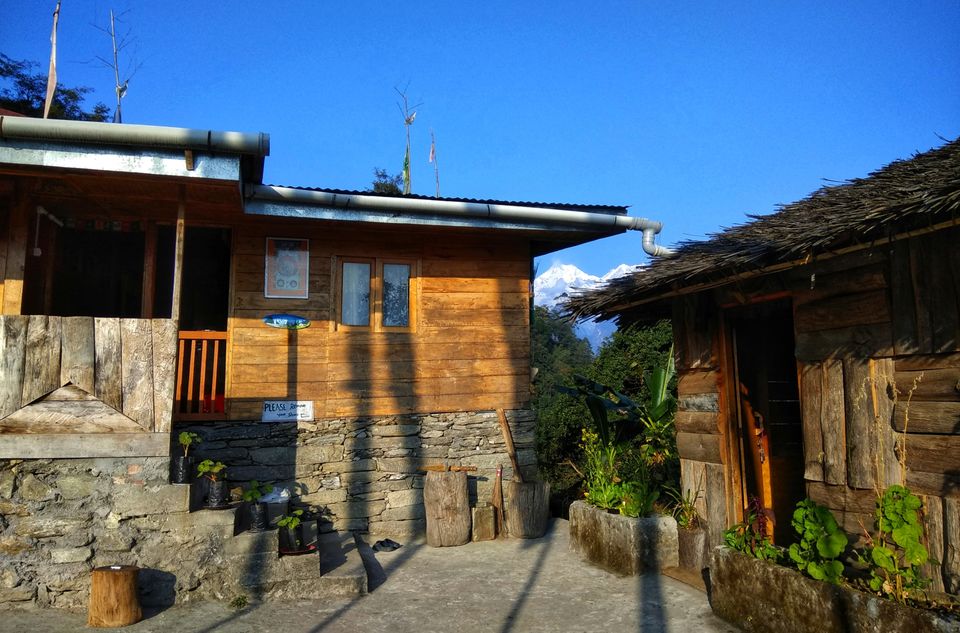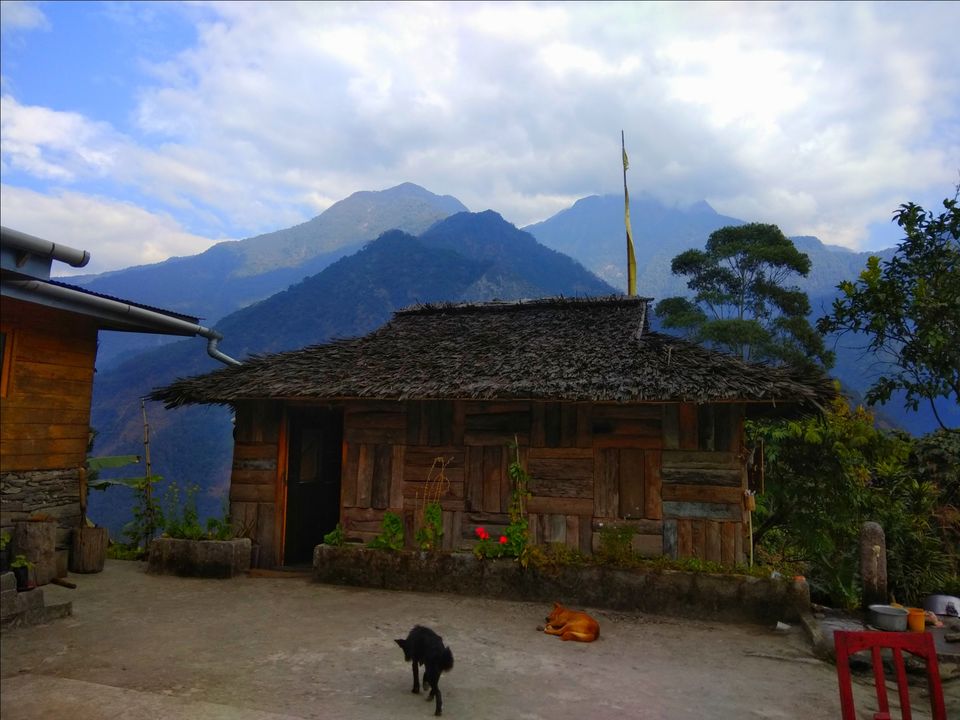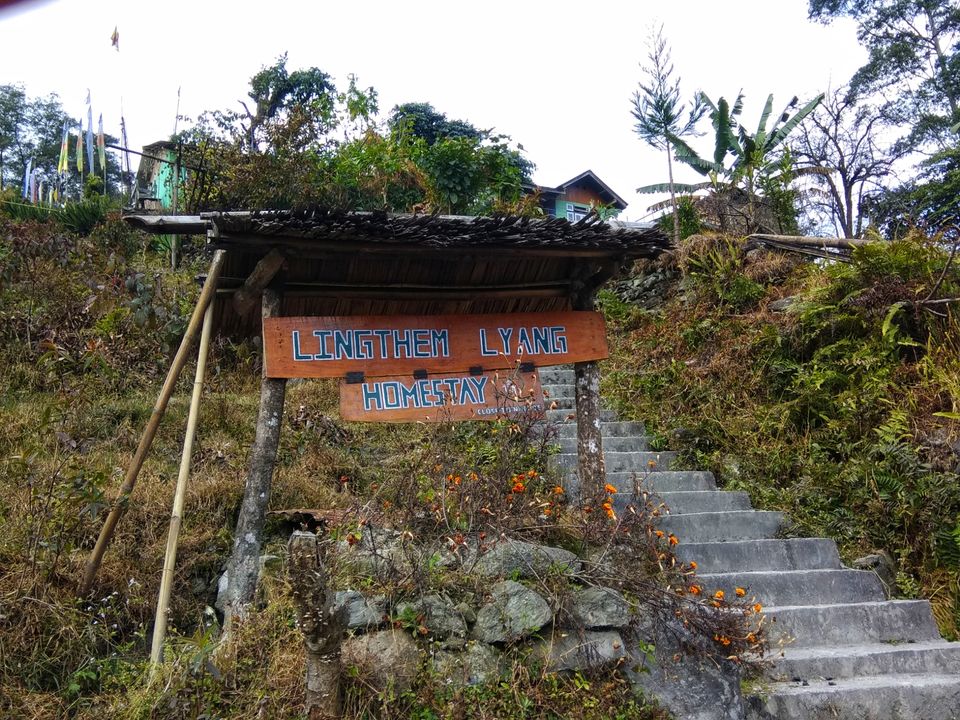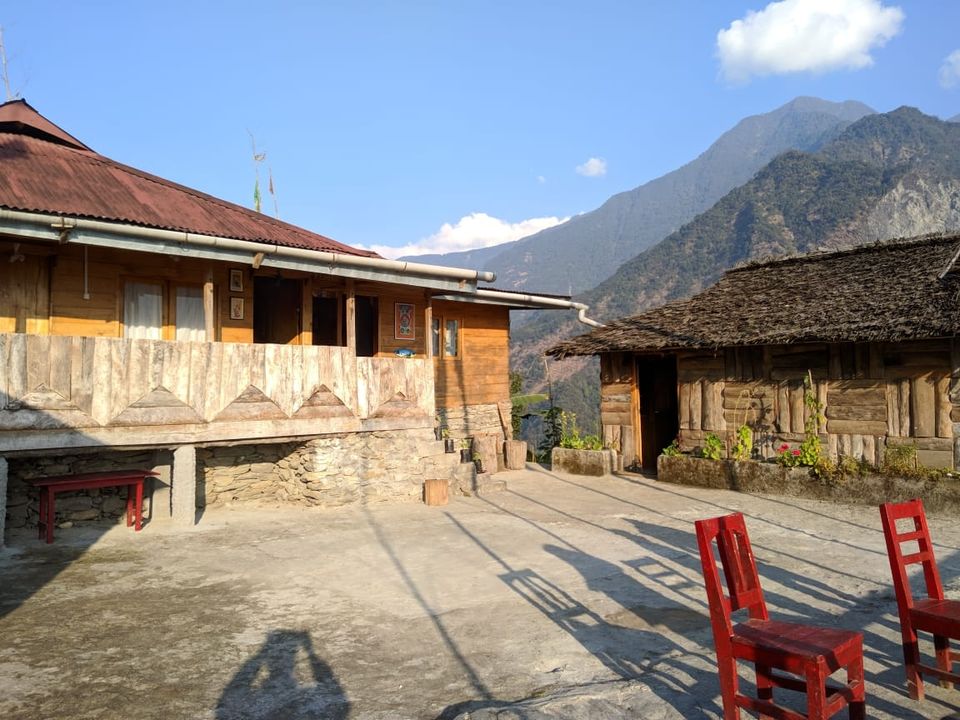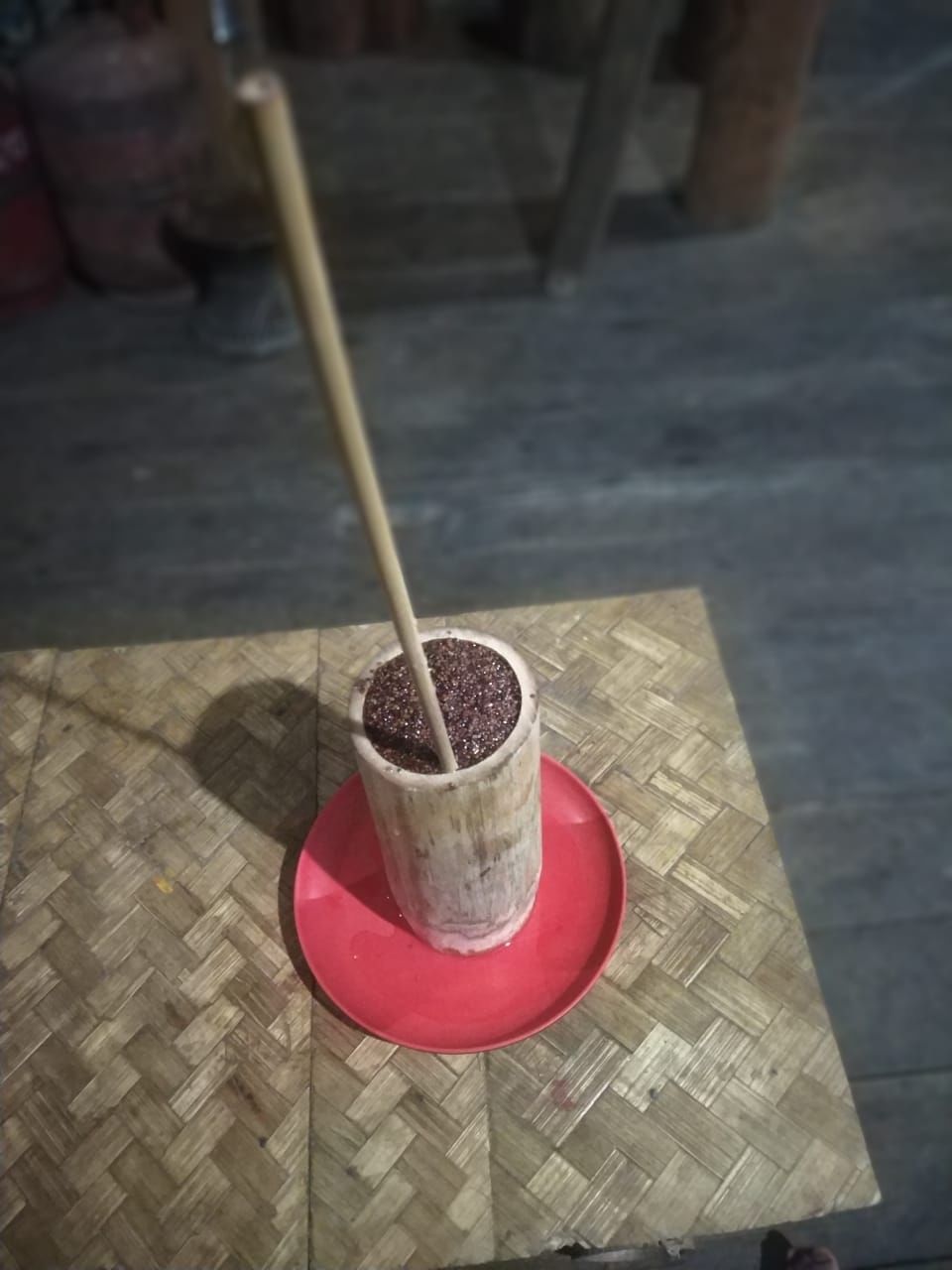 The next morning, we woke up to a majestic view of world's third highest mountain, Mount Kangchenjunga. The first rays of the Sun touched the feet of the deity, the Sleeping Buddha, as believed by the locals.
Lingthem Monastery is a must visit place for all.
There is a lake nearby, Mantam Lake, which was created as a huge landslide obstructed the flow of the Teesta.
There is also a small hotspring, in a nearby village called 'Lingdem'.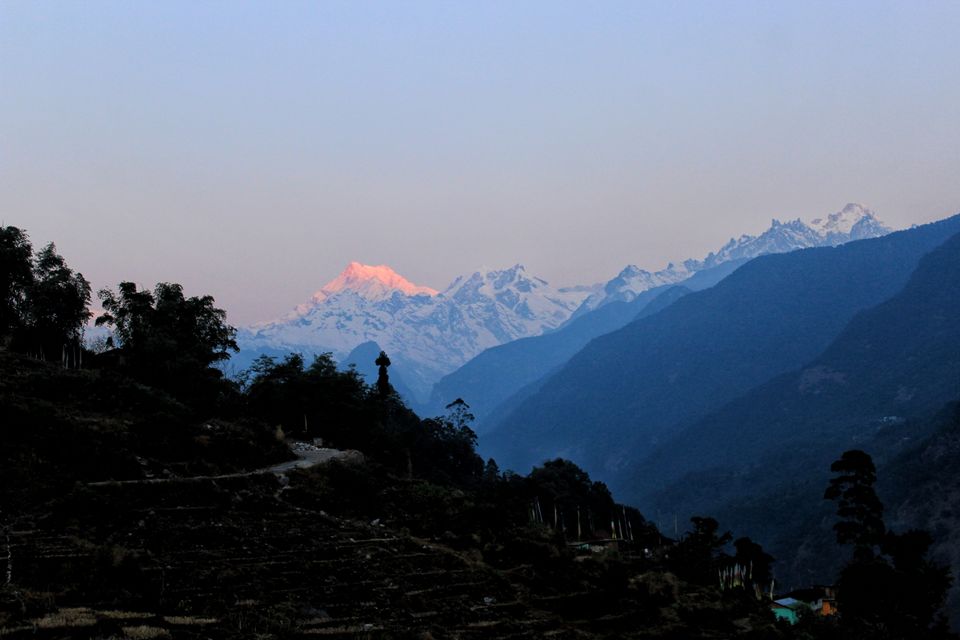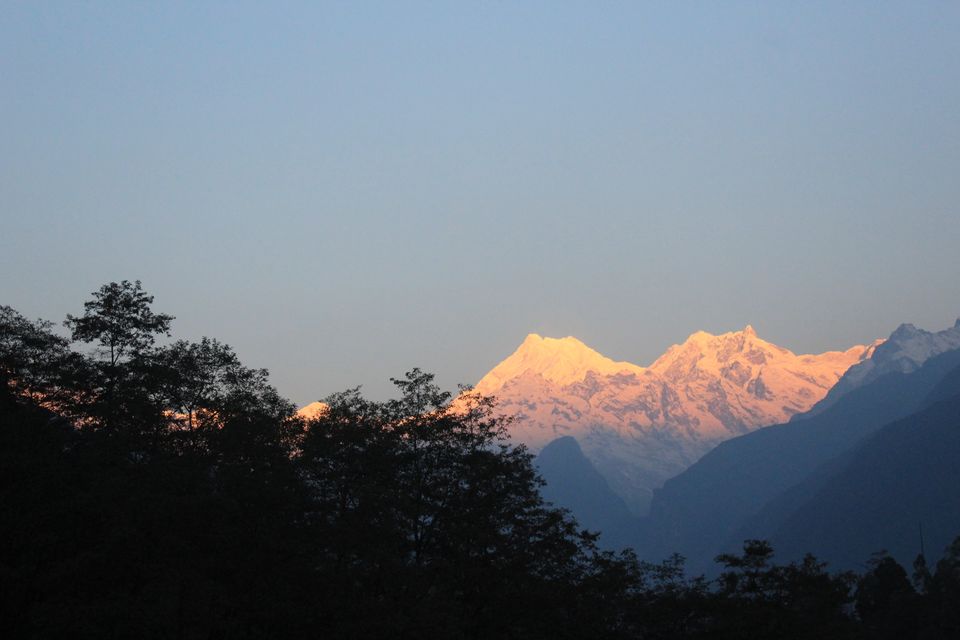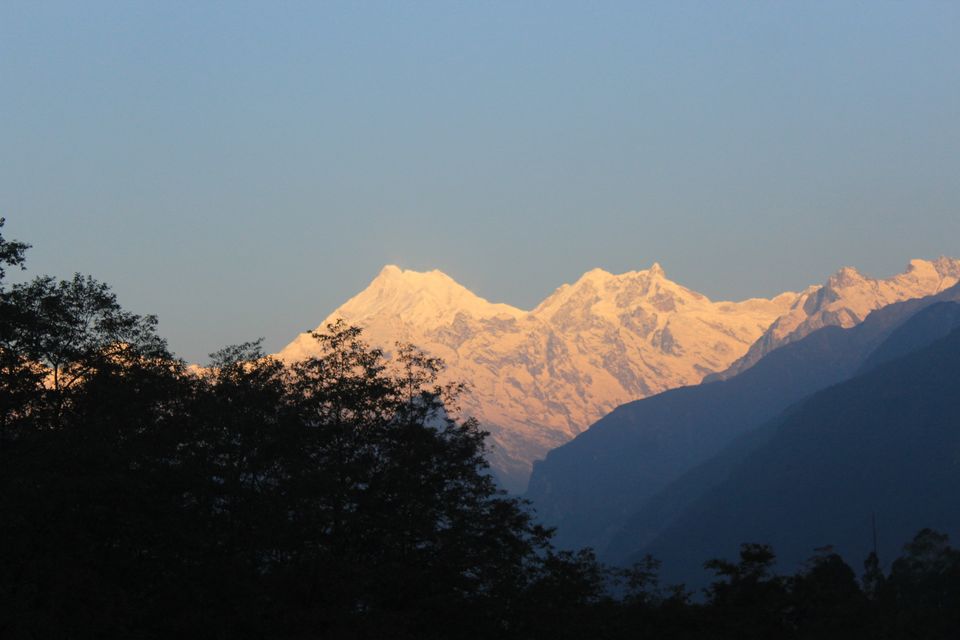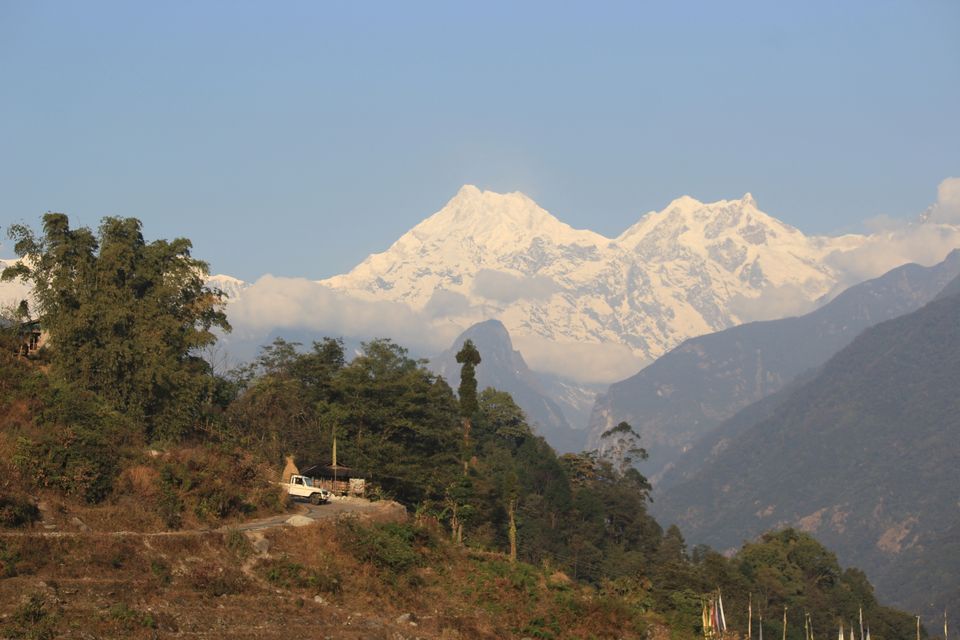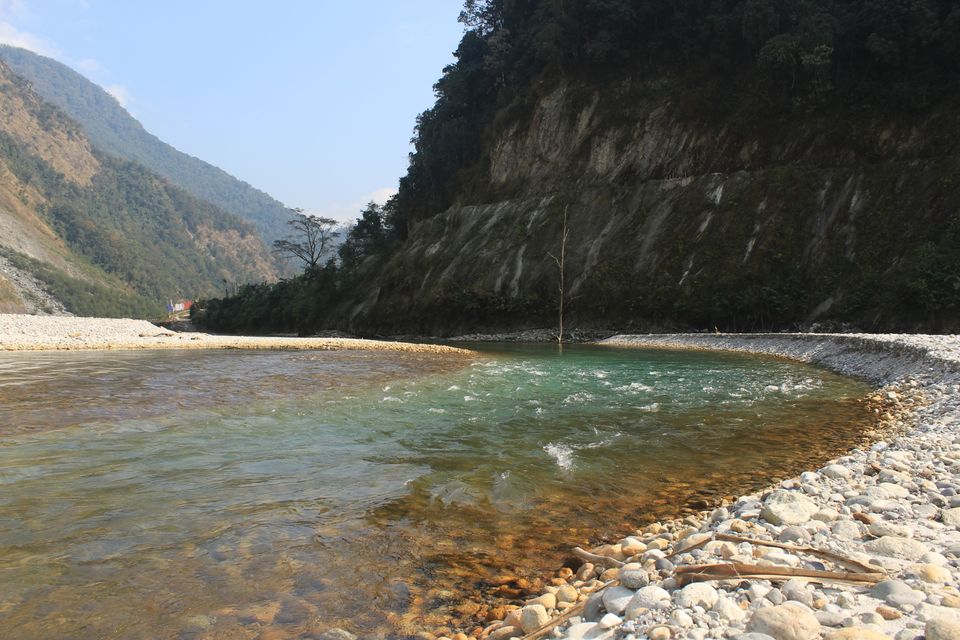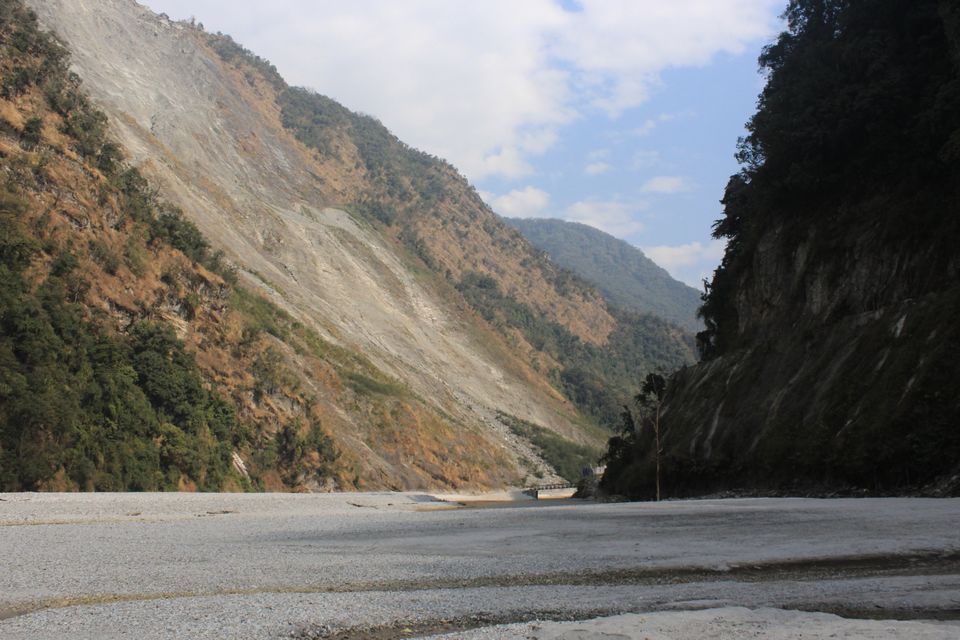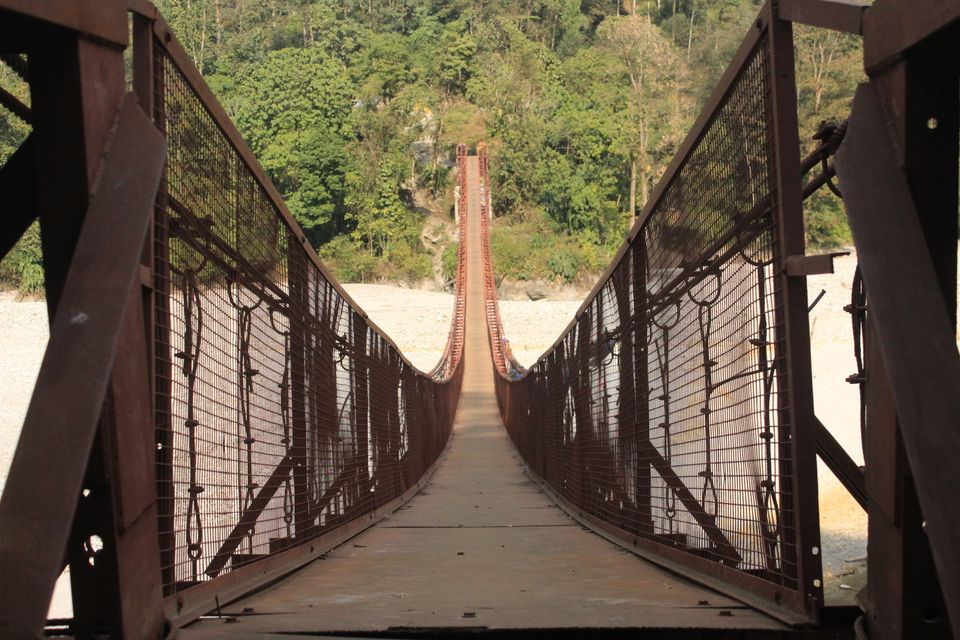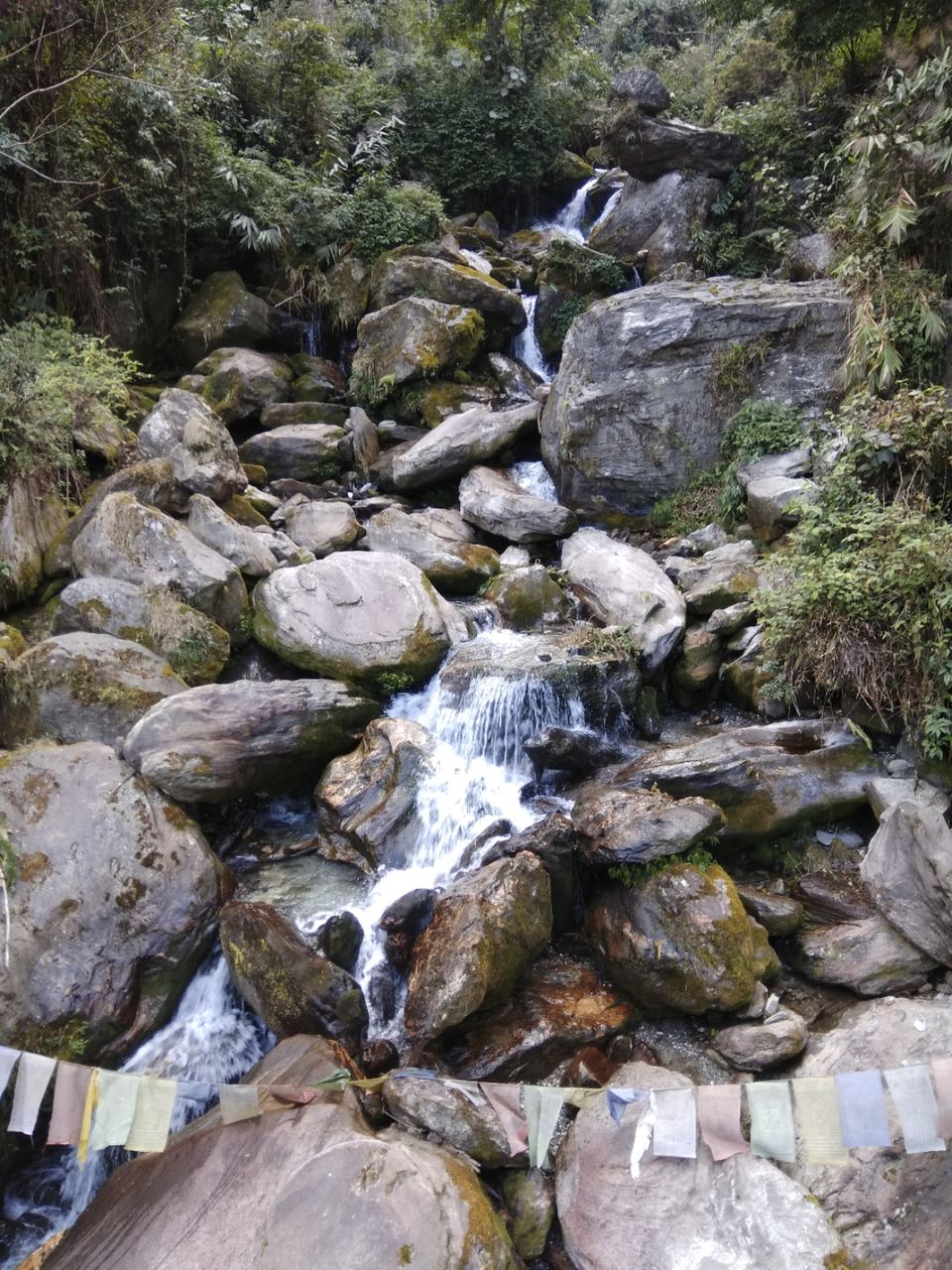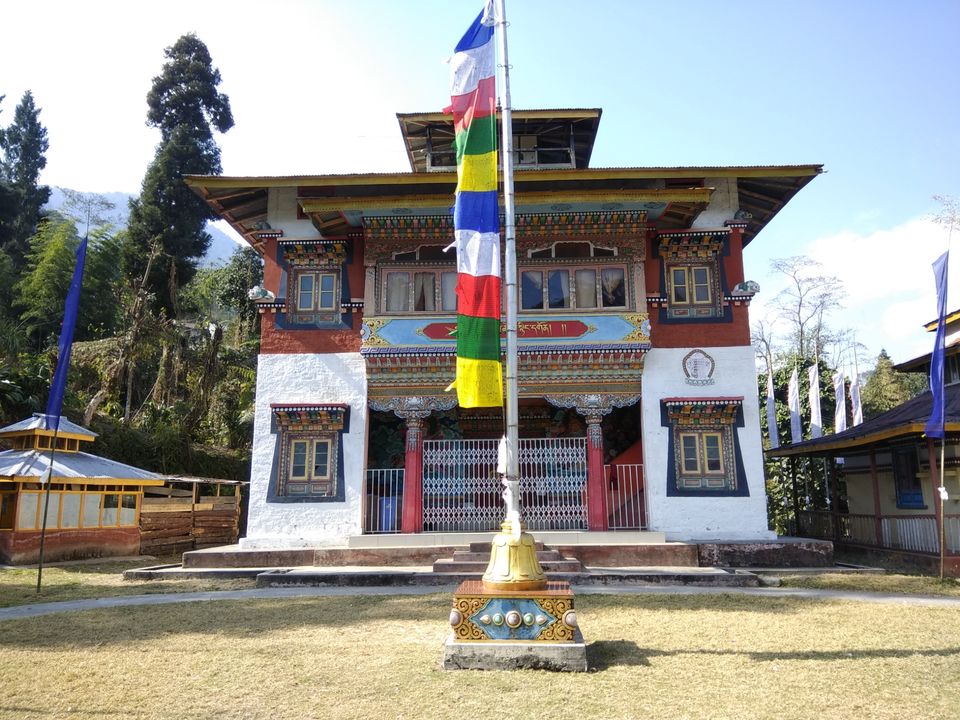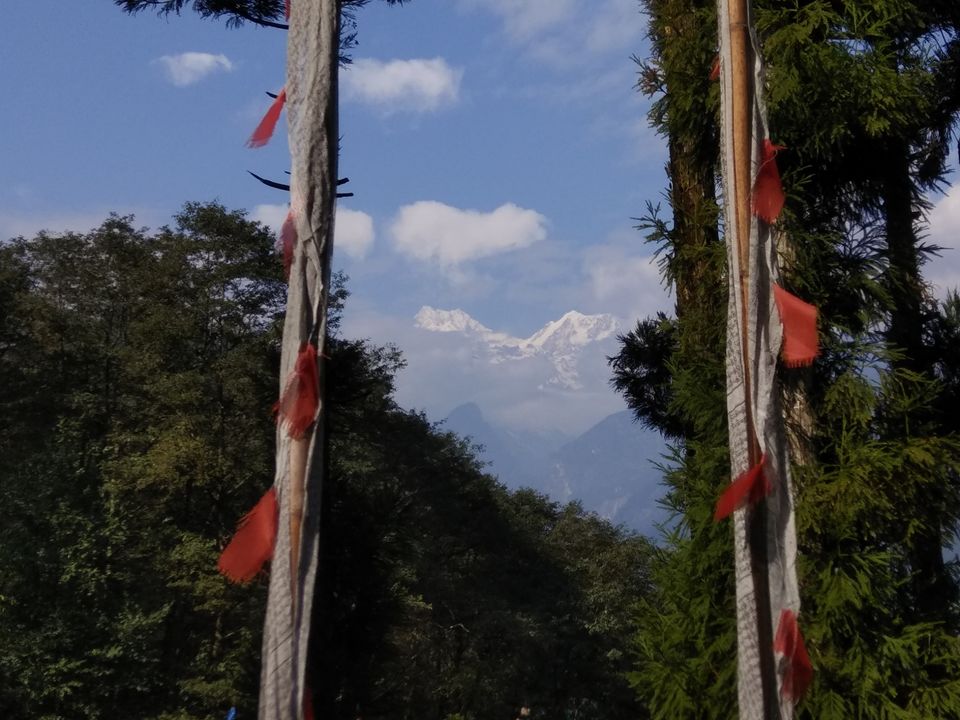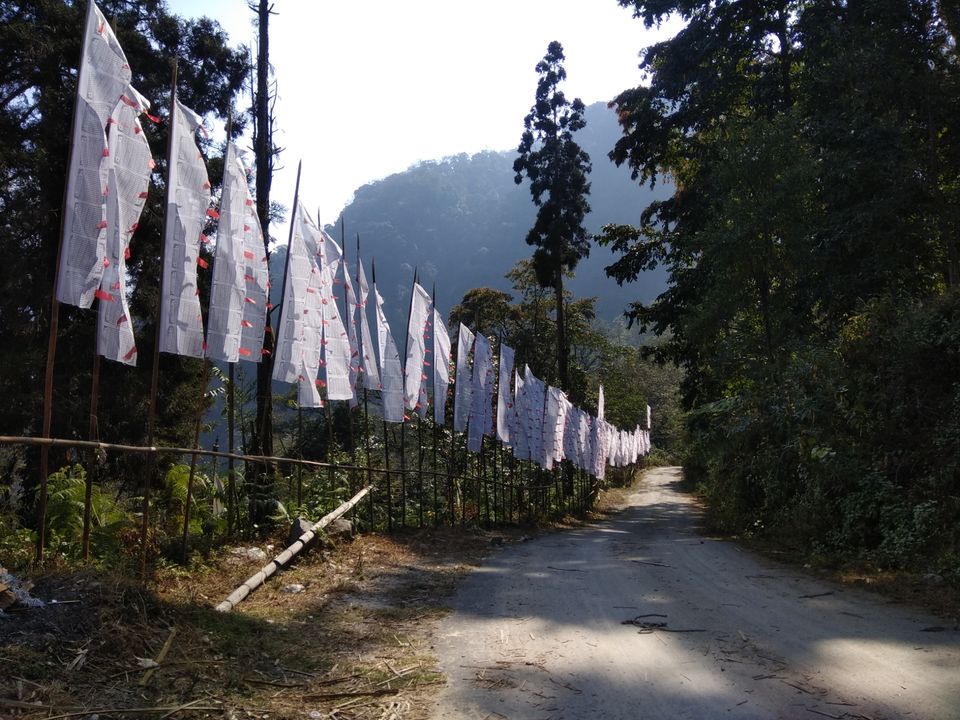 And the day of bidding a goodbye finally arrived. The Homestay owner greeted us with a white holy scurf, which is perhaps the most precious thing we received from Lingthem, apart from the views.
How to reach Dzongu:
1. The shortest route is NJP (New Jalpaiguri Junction Railway Station)-Singtam-Mangan-Dzongu.
2. Alternative route can be NJP-Gangtok-Mangan-Dzongu.
3. It takes around 7-8 hours to reach Dzongu. So it is advisable to the travellers, to start the journey by 9.30-10AM, if one wishes to reach there in one day. Otherwise one can jolly well stay a night at Gangtok and resume the remaining journey on the next day.
4. It is also advisable to pre-book a car for reaching there. Or one can go upto Singtam/Gangtok in a share taxi from SNT( Sikkim National Transport) taxi stand, and then book a car to Dzongu.
Lingthem Lyang Homestay : Mr. Sangdup Lepcha +919593781926
Driver: Mr. Dilip +917584928183