Great things are done when Men & Mountains meet. This is not done by jostling in the street. -William Blake
Gangtok is a place to be during monsoons. The charm and freshness is other-worldly and being a monsoon lover I could not afford to miss it. There are many places that can be covered in a day and below I'm going to talk about few of those places which I visited during my trip with three of my friends. Read Gangtok Budget Trip:Tips and Tricks for detailed information on how to save money in Gangtok.
We took a shared jeep from Siliguri to Gangtok and reached there in the evening. Two hours after checking into our hotel room it started raining torrentially. After sometime the rains slowed down and we left for a walk. The roads in Gangtok are quite steep but there are pavements made on the side of the road for pedestrians to walk safely. It was still drizzling and huddled under a single umbrella (borrowed from the hotel) three of us were making our way through the ups and downs of Gangtok roads.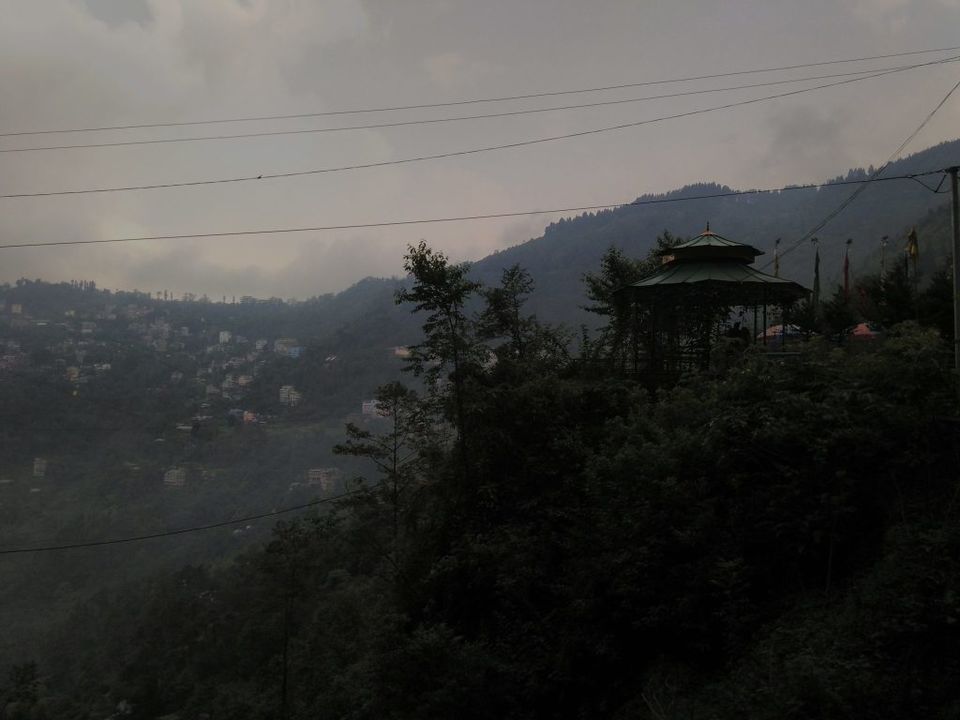 Taking an evening stroll in Gangtok.
We entered a small family owned eatery and had some momos and noodles for dinner. It also had a bar and we helped ourselves some alcohol. Though food can be quite costly here but alcohol was comparatively cheaper. That is because there is very low excise duty on alcohol in Sikkim. After stuffing ourselves we returned to our hotel and retired for the night.
Next day, the hotel manager arranged a taxi for us for sight-seeing. Mr. John was our driver for the day and he assured us that we were gonna have a great time.
1) Bakthang Falls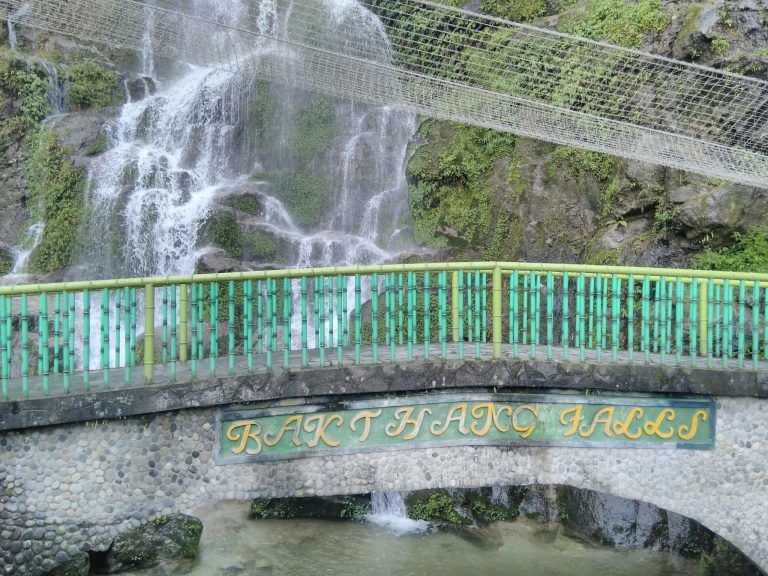 It was a beautiful waterfall just by the road and a perfect spot for clicking pictures.
2) Tashi View Point
Next we went to Tashi View point which offers a nice view of Gangtok. At a small food joint there, we had tasty Aloo-Parathas for breakfast.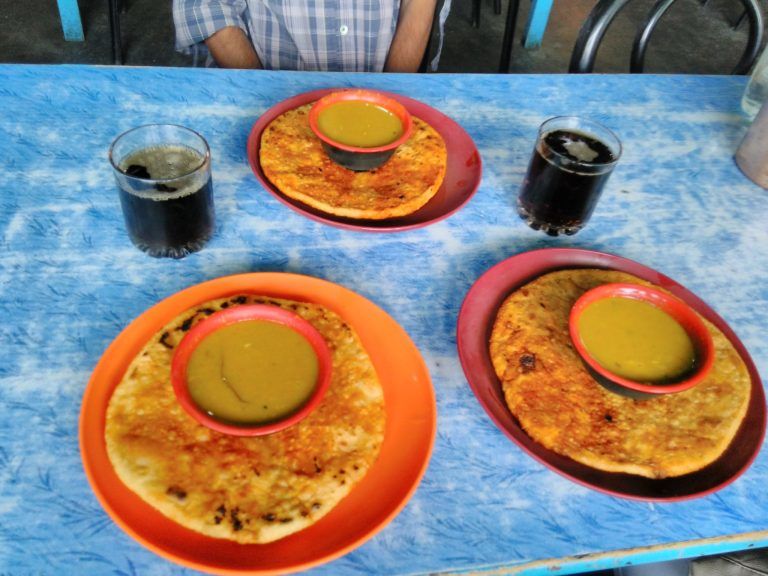 Aloo Paratha for breakfast.
3) Phensong Monastery
I have always been fascinated with monasteries. Maybe the reason is that colours always intrigue me. The walls painted with myriad of colors, the monks in their maroon robes, the surrounding greenery and the Golden Buddha. My idea of a peaceful place.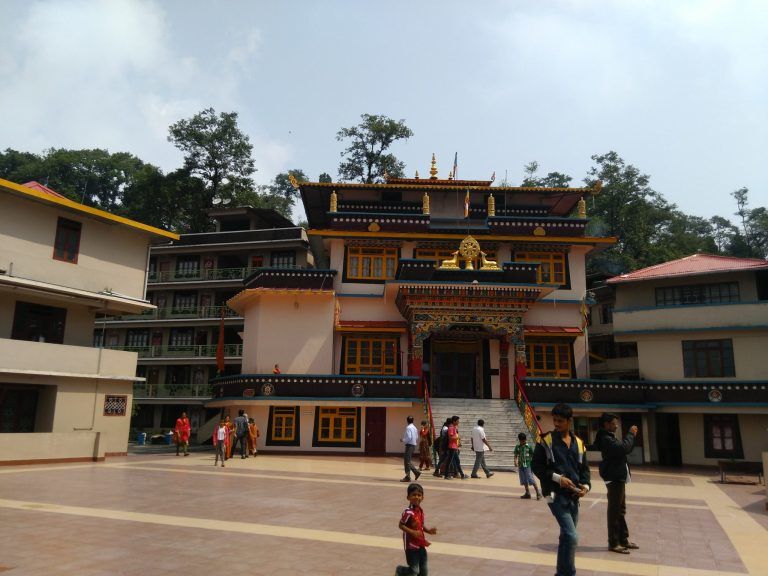 Phensong Monastery
4) Hanuman Tok
"Tok" basically means top. There is a temple of Lord Hanuman with Lord Rama, Sita and Lakshman.
It is a nice view point too and very good for cloud watching in monsoon.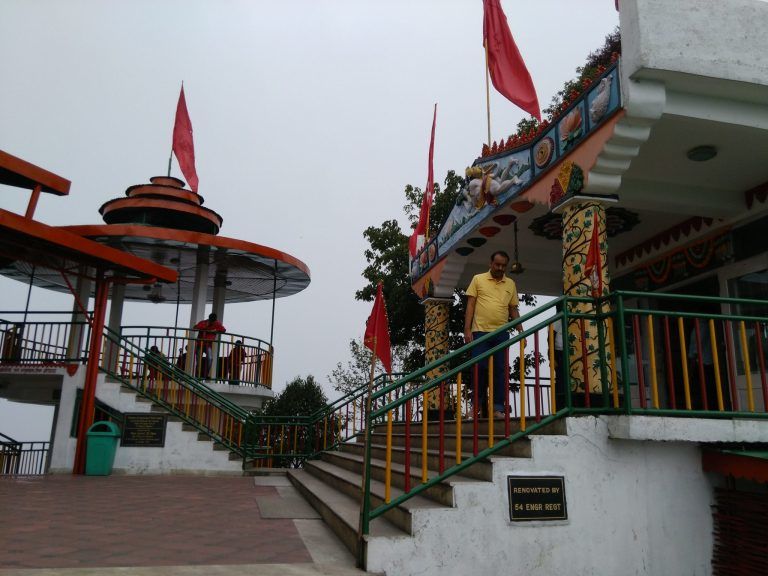 Hanuman Tok
5) Ganesh Tok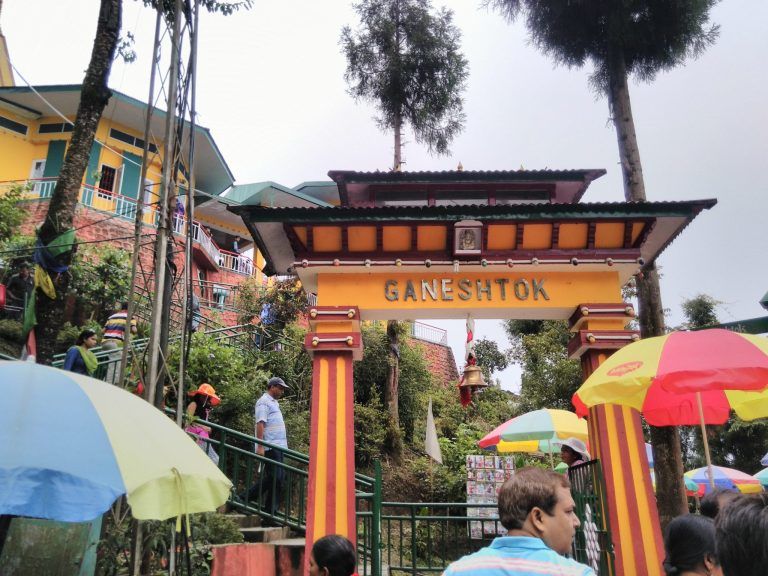 Ganesh Tok
6) Flower Exhibition Centre
Best for flower watching since you can find a large variety of flowers and different types of orchids. You can also buy seeds and tubers of all the flowers exhibited there.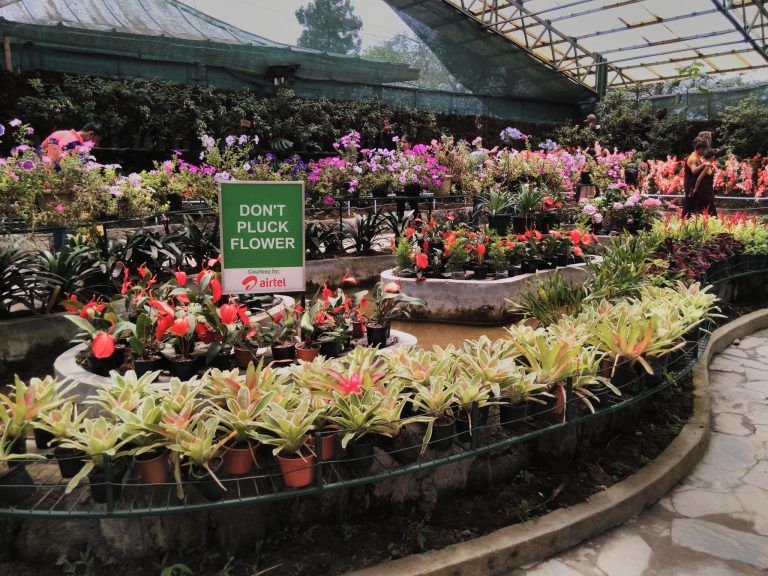 7) Namgyal institute of Tibetology
If you are interested in knowing about the history of Buddhism, Tantric practices and ancient Tibetology, you must visit this place. No photography is allowed inside so I dont have any pictures but that must not deter you. You will find ancient statues of Buddha, amulets made od human bones, bowls and cups of human skulls, ancient books which were restored and what not. Time will just fly befor you notice it.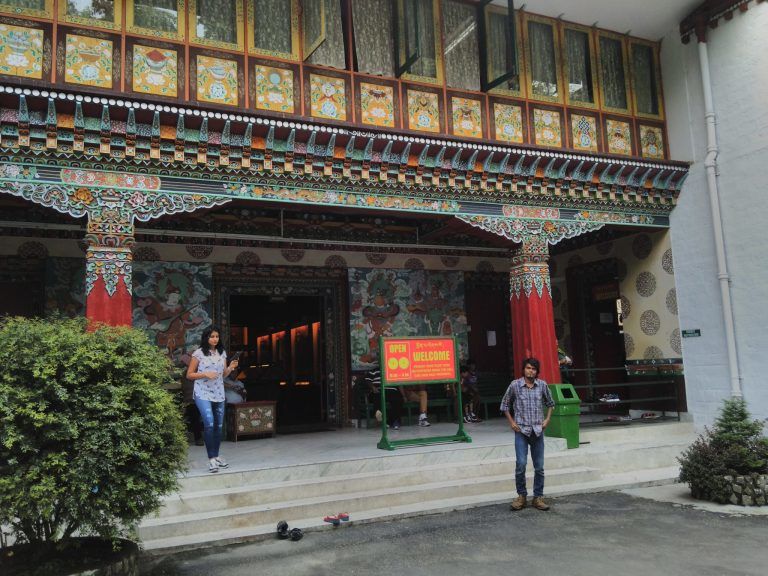 Namgyal Institute of Tibetology.
8)Directorate of Handicrafts and Handloom
Sikkim promotes its handicrafts a lot and for that reason this institution was formed. What I found more interesting was that many young students were learning the skills with much enthusiasm and it was clearly visible in their work.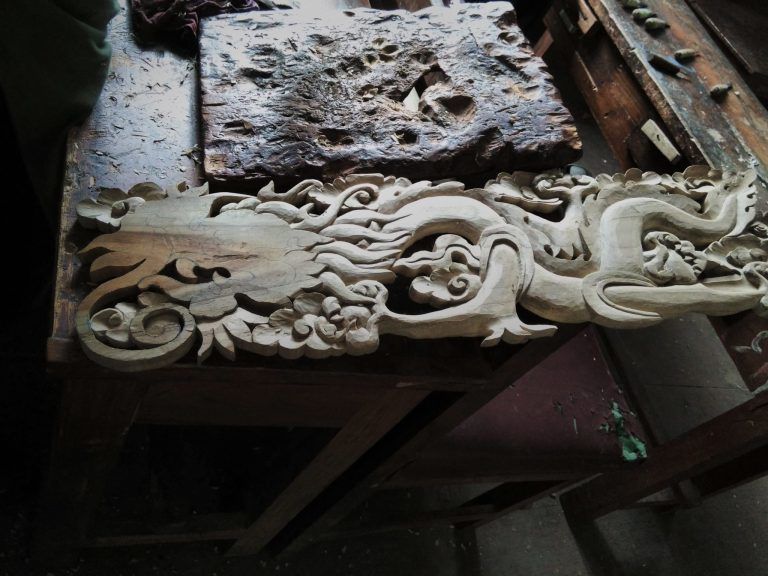 It was nearly evening and we returned to our hotel. After resting for few hours we headed to MG Marg which is famous all over Gangtok for its nightlife.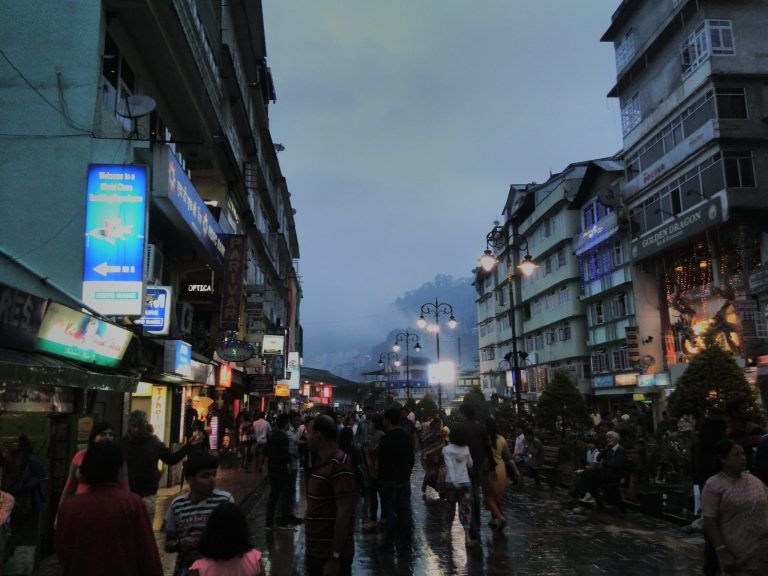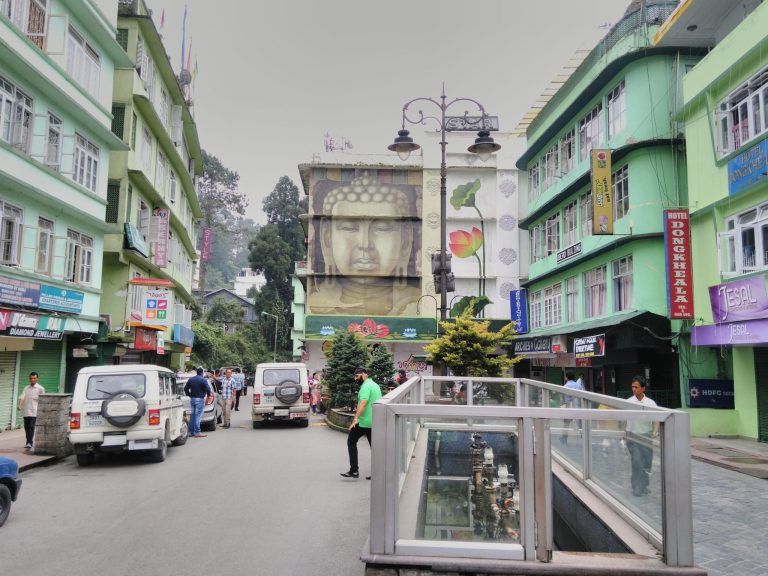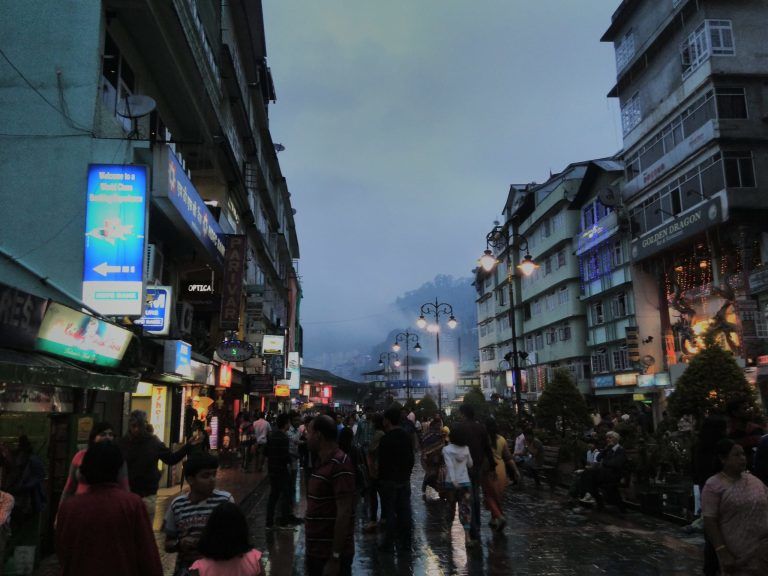 This blog was originally published on 'The Travel Banjara'