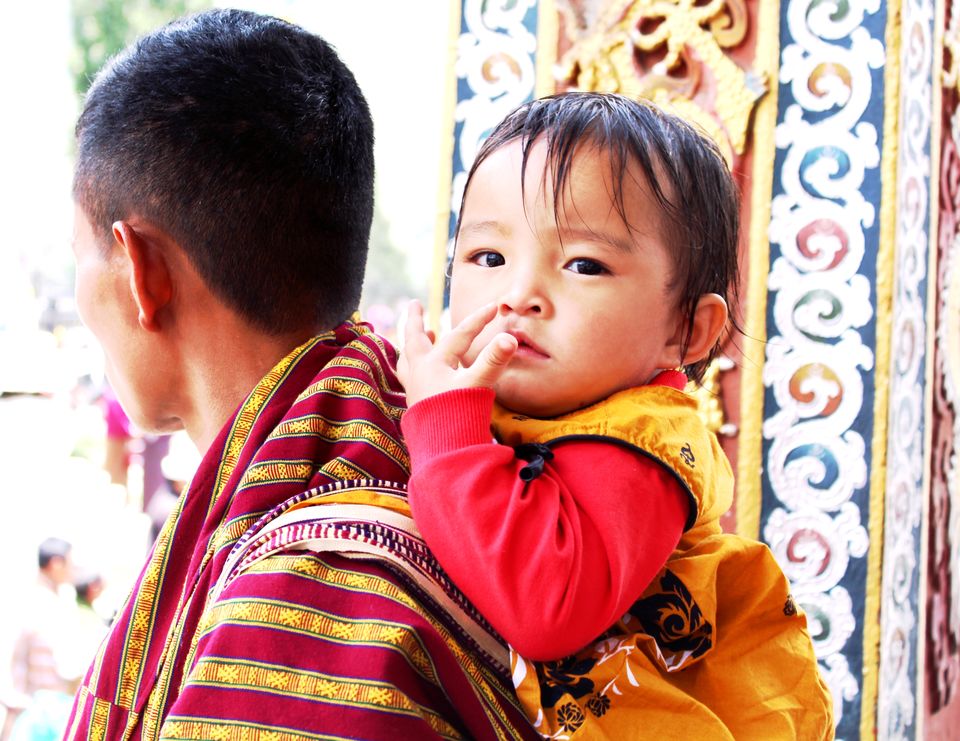 Let me take you to a fancy world of fairytale. It's a story about a young handsome man, smitten with love for his brush, colour and canvas. His hands could paint a picture with thousand words. The loss, pain, sorrow, anger and violence of world would rip off his rebel flow of imagination. To fight the distress, he often would take help of his stroke of brush and colours. He would shower down his deepest desires on his canvas. One day he painted a beautiful picture of a goddess. With his flawless and magnificent painting skills, the picture came alive. A heavenly lady emerged from his picture and told she could grant his strongest wish. The painter wished for a life and a soul for the picture, he is going to paint next. The Goddess granted his wish with a smile and vanished again into her own picture.
Then the painter started painting his magical picture. He painted the brightest blue sky, adorned with clouds hovering over the mountain, stretching as far as the eye could see. He painted a lush green foothill valley, tucked between steep mountain sides. A restless ribbon of mountain river cutting through the grassy meadow at the foothill, rumbling passionately. He lovingly decorated this valley with delicate touch of Tibetan culture, monasteries, prayer flags. It was dotted with little wooden huts, hidden and folded deep within valley's curves. The narrow spotless grey lanes were beautifully scattered over the valley, winding its way through the forest. He embellished this dreamy valley with endless stretch of greenery. The birds darted from branch to branch. The flowers scented softly. The wind blew fine through the fingers like sand. Time walked gently, at an unhurried pace at this place. The best part of this magical picture was the smiling people living in this valley. There wasn't a single man who cried out in pain. They had fresh air to breath, fresh water to drink, healthy food to eat. Being sizzled with nature's unending beauty, this mountain tribes celebrate simplicity over ostentation in every bit. They found beauty in every simple moment. With their inner peace, joy and contentment they could transform anything mundane to astounding.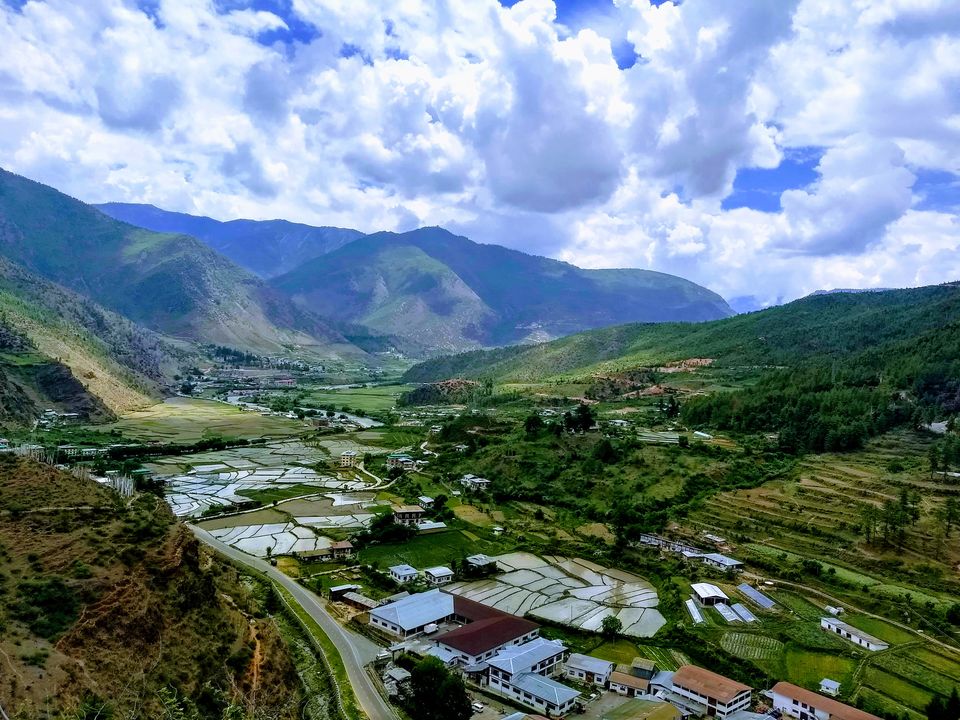 Credit: Saheli Bera
Now come back to reality. I'm sure, most of you already have a vivid image of that painted valley in your mind. Well, this valley not only belongs to fairytale, but also exists in real realm. It's Bhutan, 'The Kingdom of Happiness'. A country with a postcard perfect landscape that never ceases to bewitch me. A country that is suspended somewhere in between dream and reality. After I embarked on my journey to this ever smiling slice of earth, I tried every possible attempts to reveal the secret to their happiness. When the entire world is satisfying their fragile ego with rat race of science, technology and cosmopolitan urban lifestyle, this nearly perfect, smiling society has politely excused the meaningless competition of civilization.Bhutan has out stood from the crowd and has weaved their lifestyle in their very own way. A lifestyle that leads to happiness and inner peace. A lifestyle that ejects out the curse of plutocracy. A lifestyle that creates a perfect blend of materialistic and spiritual contentment.
My travel guide cum friend Sonam Dorjx helped me a lot with a plenty useful information to understand their society and system. In this post, I am going to share the fundamental details of Bhutan's way of life, society, system and administration. I Will come back with a travel itenerary of Bhutan in my next blog post. Please visit again.
Education: In Bhutan education is free upto high school. After finishing school level with good score, the students can avail half or full scholarship to pursue their higher education in college and university. Most schools and colleges are run by Government. However, these days the number of private schools are also gradually growing up. But Bhutanese people love their royal government and mostly prefer Government organisation for education. Bhutan Government has opened schools in every nooks and corner. Even the remotest village in Bhutan also have one community primary school, if not more.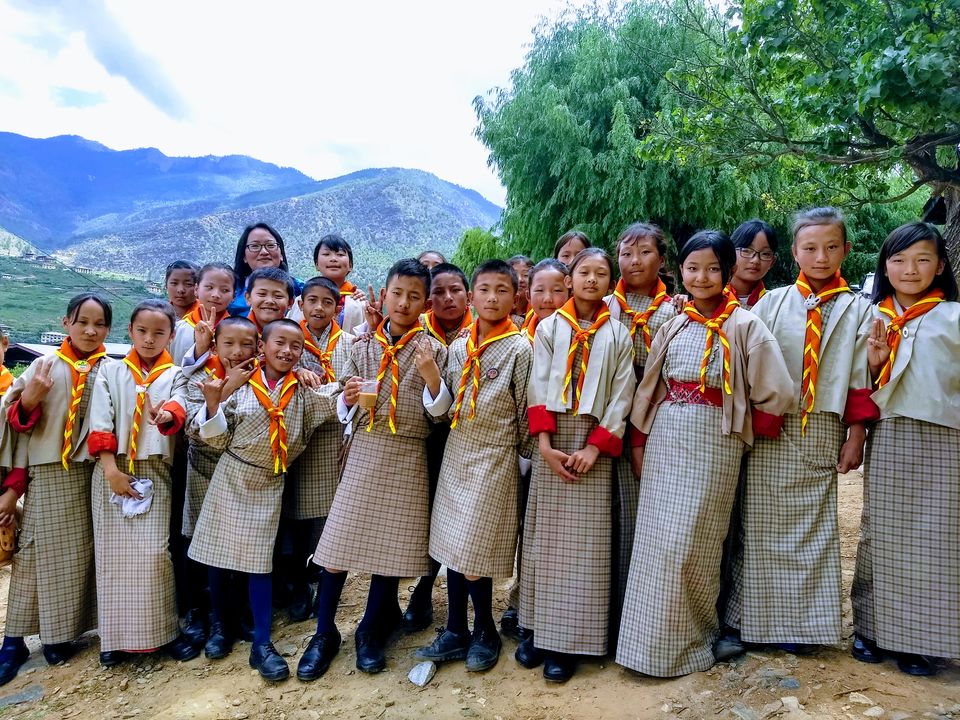 Credit: Saheli Bera
Health: There are total thirty six hospitals all over the country. However few of them are equipped with advanced medical facilities and technology. In hospitals, medicines are provided to patients at free of cost. However, they admit that this country lacks highly skilled, specialised Medical Practitioner. The elite doctors are mostly hired from India, Thailand, Singapore and European countries. If in any circumstances, situation becomes too critical and patient needs advanced surgical treatment, they refer the patient to India or Singapore. In such cases Royal Bhutan Government bears whole expense to make sure they the patient receives best medical treatment.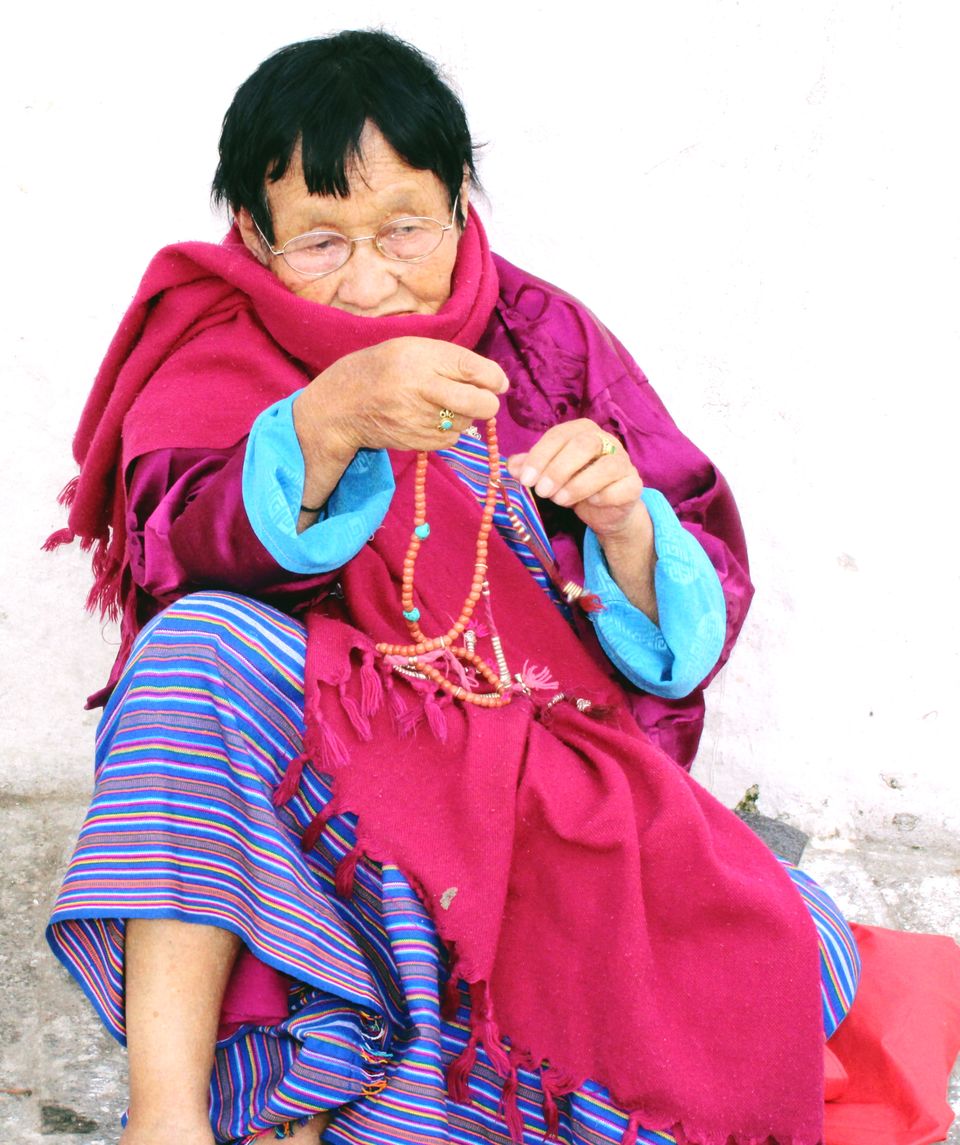 Credit: Saheli Bera
A Perfectly Balanced Society: With smart and intelligent policies, Royal Bhutan Government has successfully cut away economical imbalance or plutocracy from their society. Bhutanese people are extremely hard working. They work very hard to maintain their lifestyle. Where in rural areas, people mostly depend on agriculture or personal business, the urban people are passionately doing their best in professions like tourism, restaurant, hotels, schools, hospitals and sustainable development projects. Everyone owns a land and if for some dreadful situation, one ends up being without any, the Government provides them five acres with monitary help to build house. I couldn't spot even a single beggar out there in roads. To prevent brain drain effectively, Royal Bhutan Government has come up with various funds for young entrepreneurs to establish start ups. Not only that, the Government is sensibly handling the issue of mass urban migration that leads to economical imbalance in cities and villages. There is a policy, whereby the Government provides higher monitery and other assistance for business setup in rural areas as compared to cities. With hard work and available support from Government, Bhutanese people are beautifully maintaining a standard in their basic, simple lifestyle.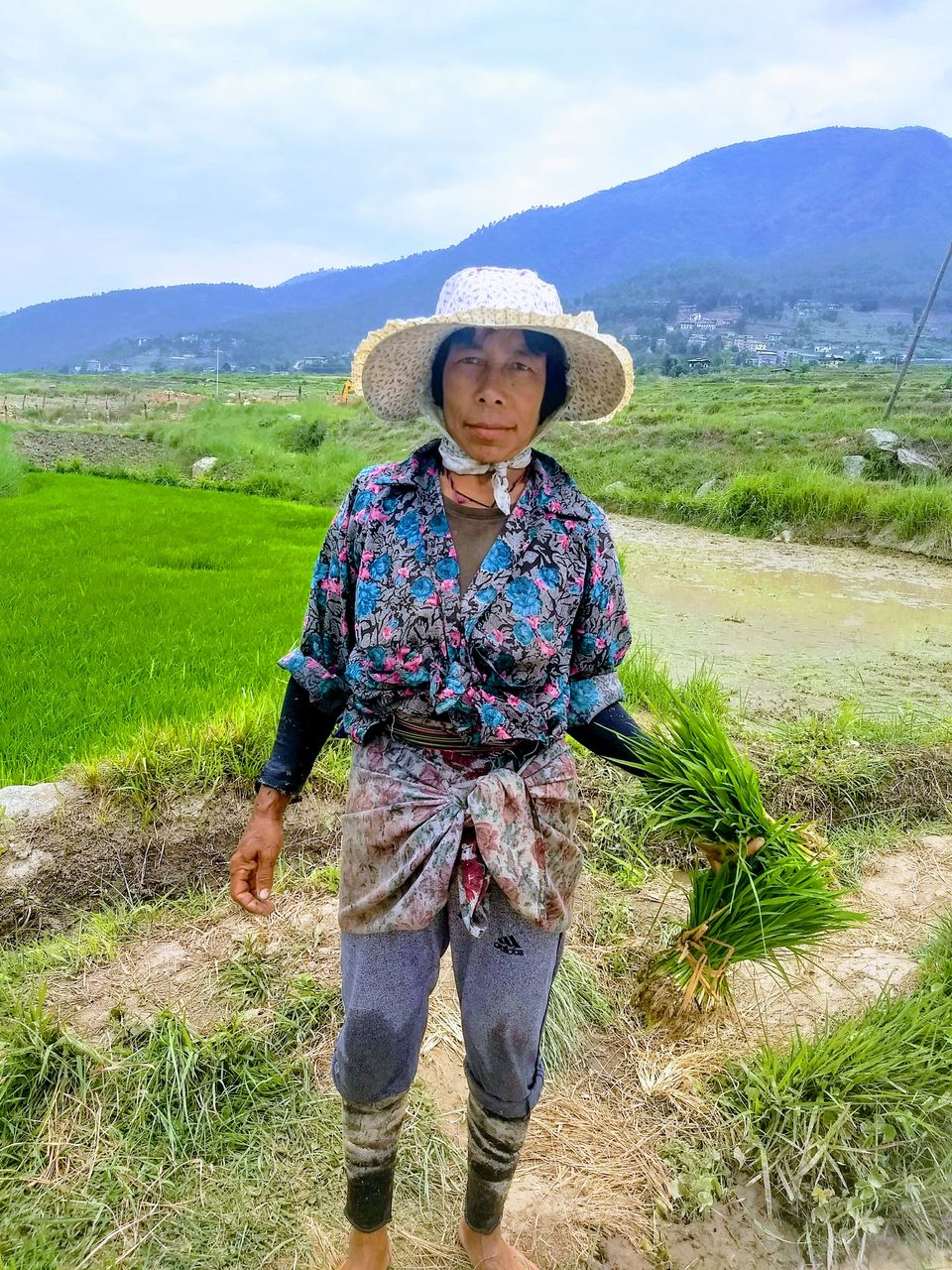 Credit: Saheli Bera
People's Infinite love for Royal Family: Bhutanese people adore their King and Queen unquestionably. They put up from small frame to large posters of King Jigme Khesar Namgyel Wangchuk and queen Jetsun Pema everywhere, at shops, airport, offices, restaurants and hotel lobbies. Unlike Indian corrupted Ministers and political leaders, the Bhutan Royal Family lives a very simple life, that excludes braggartism or any boastful display of their class, wealth, sophistication and power . Bhutan became a democratic, constitutional monarchy in 2008. The king serves as a head of state and the prime minister is responsible to oversee the Government. This well-structured administrative board is serving efficiently to protect unity and integrity of the state at domestic and international level.
Keeping aside the Foreign Impact: Bhutan's tourism sector is considered as one of the most exclusive travel destinations in the world. The Royal Bhutan Government strongly encourages a tourism policy known as 'High Value Low Impact'. Bhutan is largely isolated from the rest of the world and is still showing resistance to the idea of over commercialisation. The only purpose is to keep the untouched natural beauty, culture, tradition and their spiritually heightened, simplified way of life intact. Unlike Nepal or Thailand, Bhutan mostly remains free of crowd even in high season. Backpackers are majorly discouraged to travel to Bhutan. It's almost impossible to conduct an individual, private tour in this country. No matter, if you are a solo traveler or traveling with your family, you have to approach through a local travel agent. Bhutanese travel Board has imposed a minimum rate of 200US$ to 250US$ per person per night to the foreign tourists. By implimenting such policies, the tourism industry has become environmentally and ecologically healthy, economically profitable and socially and culturally acceptable.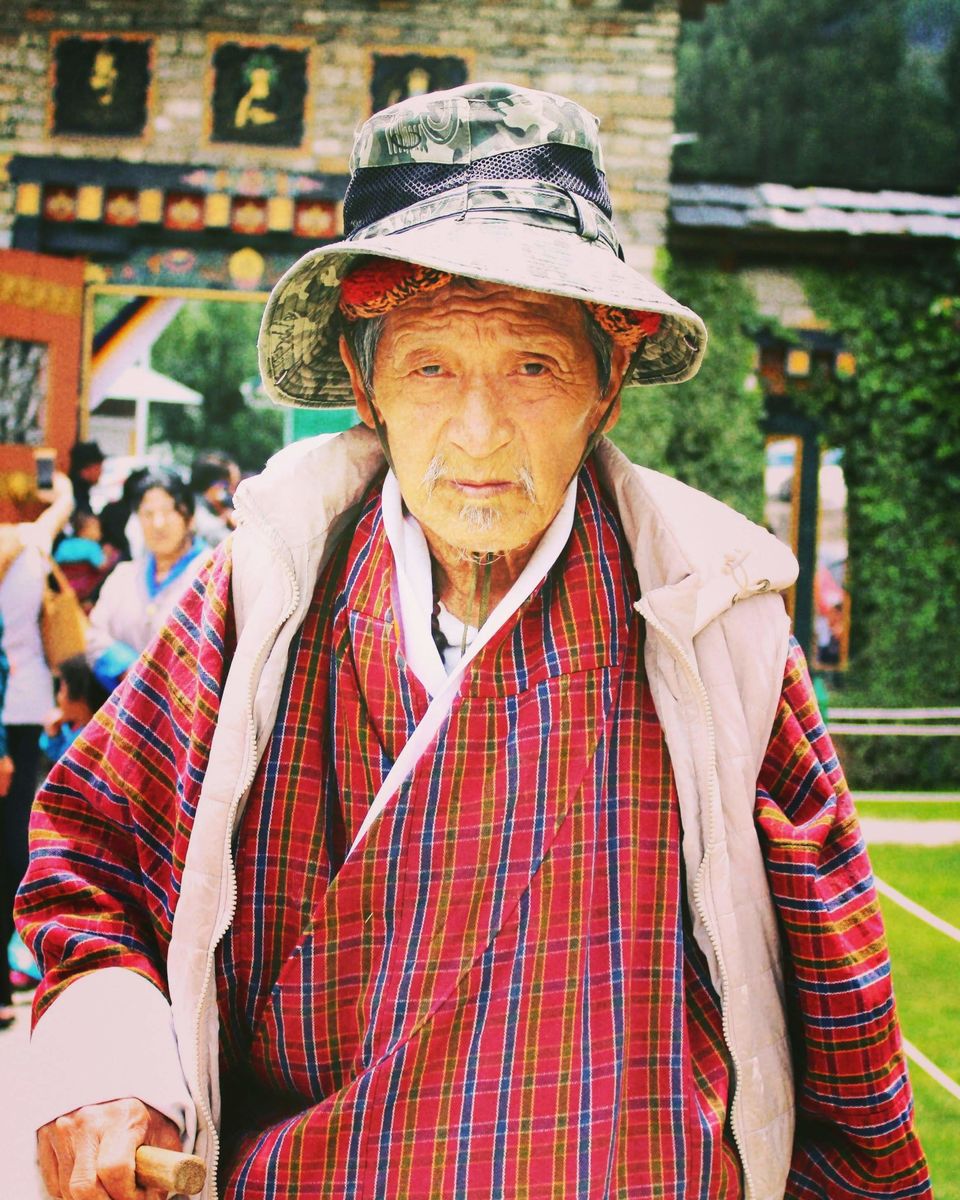 Credit: Saheli Bera
A big, big Thumb Up to 'Go Green'/Gross National happiness: Bhutan may be smaller than most countries in world but in terms of commitment to conservation of environment, it is bigger than most others. This country may not be economically much developed, but they hardly measure success through Gross Domestic Product. Rather, they prefer to evaluate their achievement in scale of Gross National Happiness. It is ranked one of the happiest countries in world. They believe out of four standing pillars of Gross National Happiness, Conservation of Environment is a major one. Forestland has covered all most 71% of their total geographical area. This is the only country in world to cut down carbon footprint level in negative scale and proudly flaunts 'Carbon Negative' tag before country's name. Every citizen irrespective of age, gender or class has an undying love for nature. As per forest department's regulation, they are bound to seek permission before cutting down one single tree. If they cut one tree, they replant two. They have declined the usage of plastic bags, straw and other non-biodegradable products.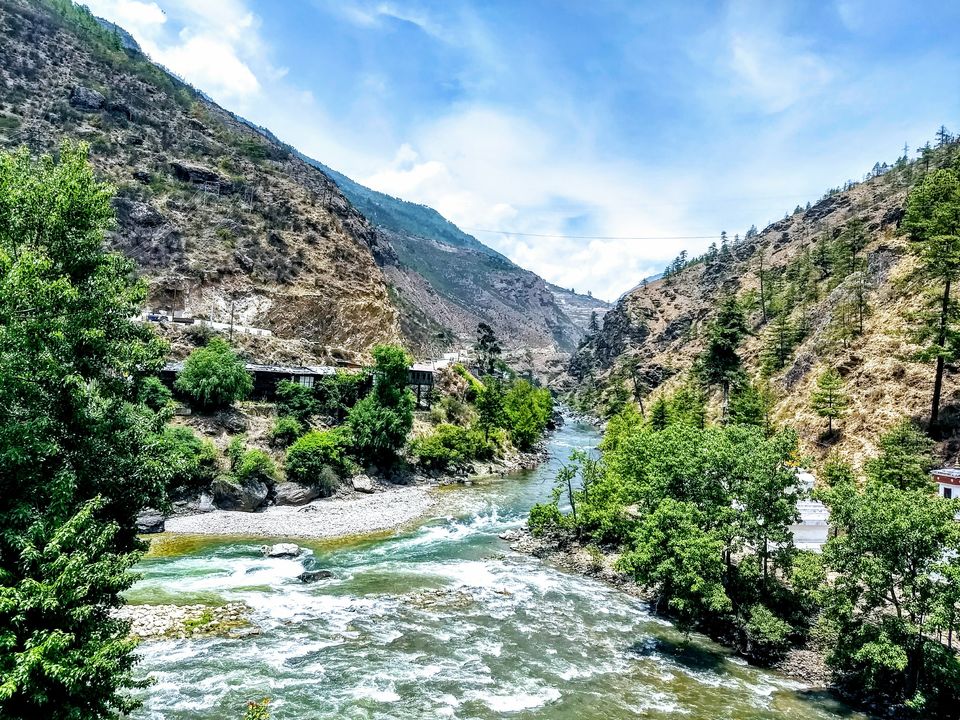 Credit: Saheli Bera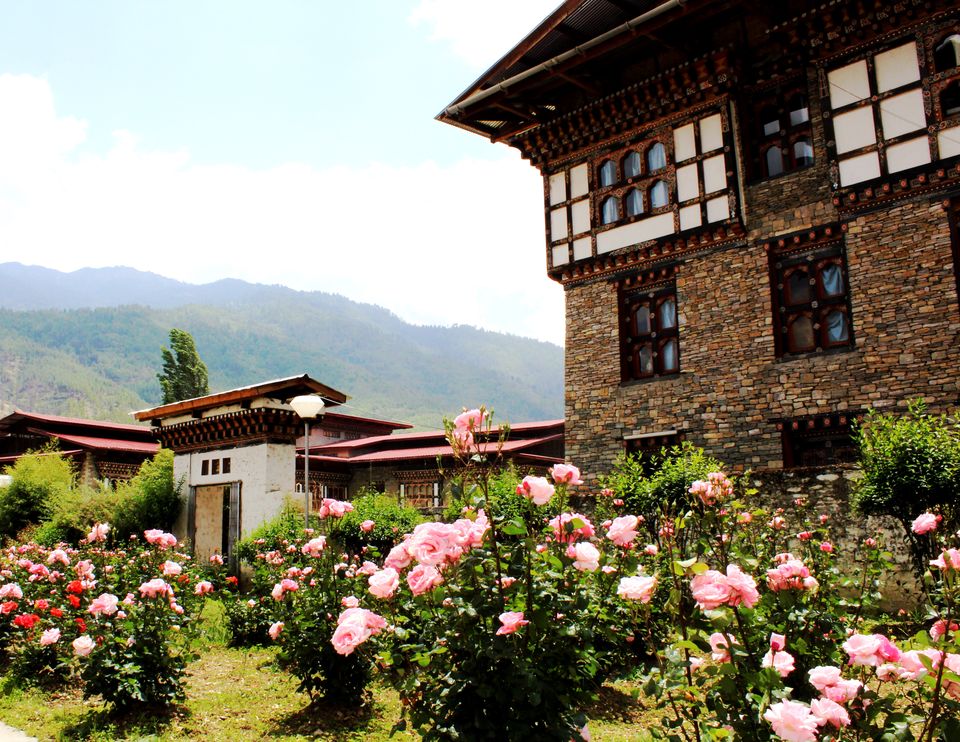 Credit: Saheli Bera
Almost every schools and colleges has included 'Waste Management and Recycling' studies in their curriculum. In roads, restaurants and cafeterias, there are two different types of litter bins for biodegradable and non-biodegradable waste products. Most interestingly, after buying chips packets or beer cans, if one returns those to any of the shops, they get a little amount of money back as a reward for sensible gesture towards environment. Most of the houses have kitchen garden in backyard. The eat locally grown, organic, home-made food.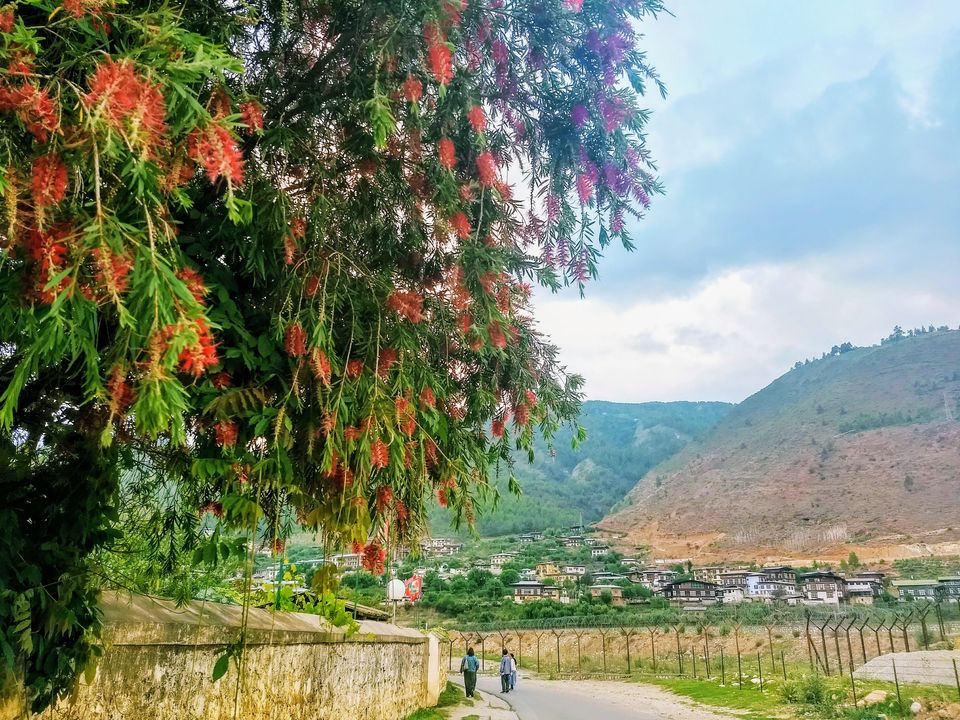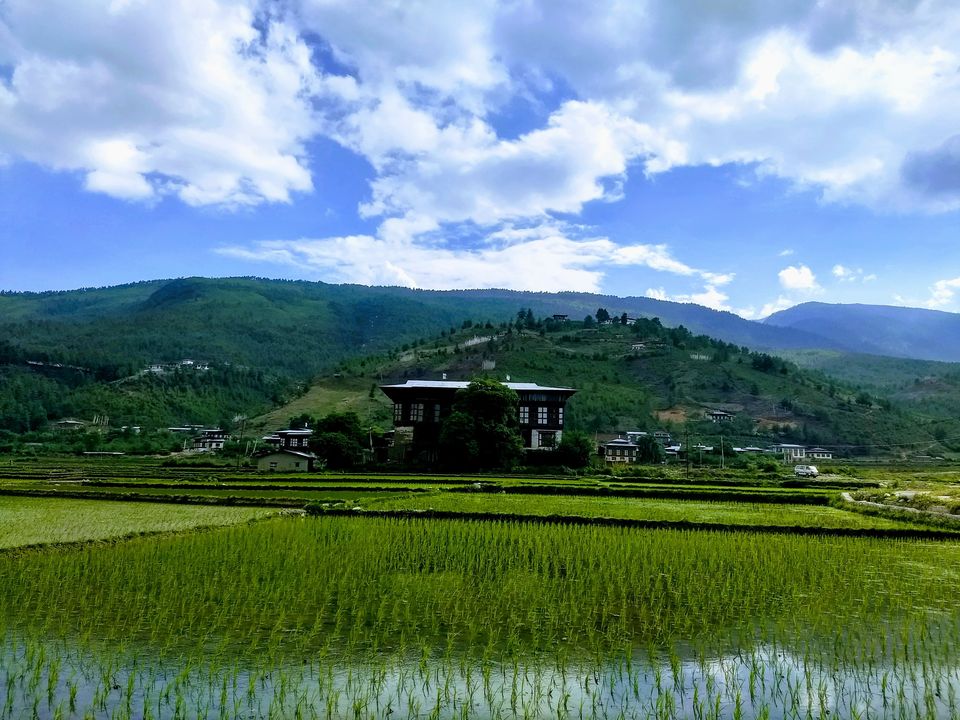 Credit: Saheli Bera
Every year Bhutanese people celebrate Social Forestry day on 2nd June. I got speechless when I came to know, Bhutan has achieved unbeatable world record in planting trees from past few years. On Forestry day, more than 1000 trees have been planted all over the country within just an hour. Can you believe?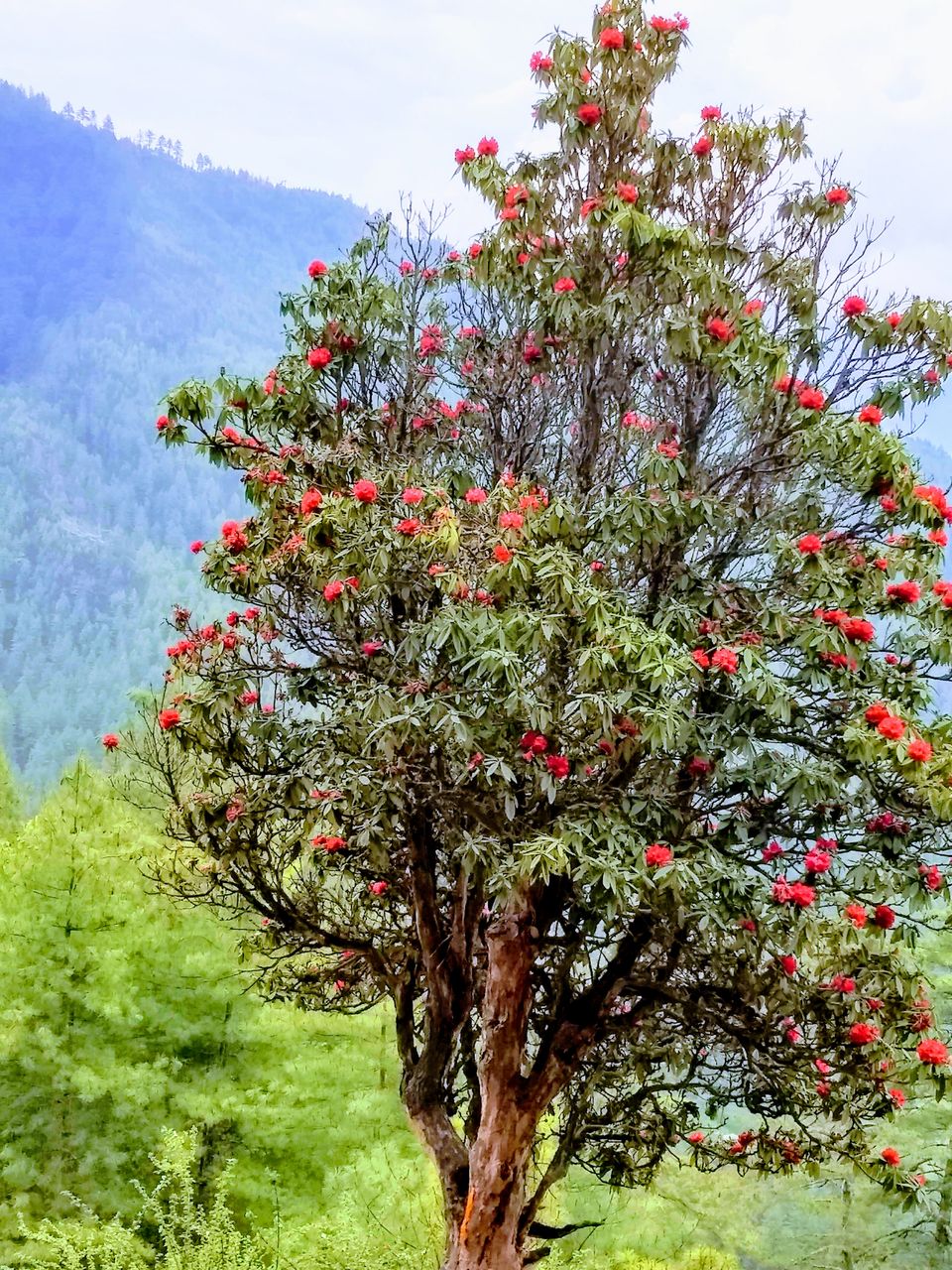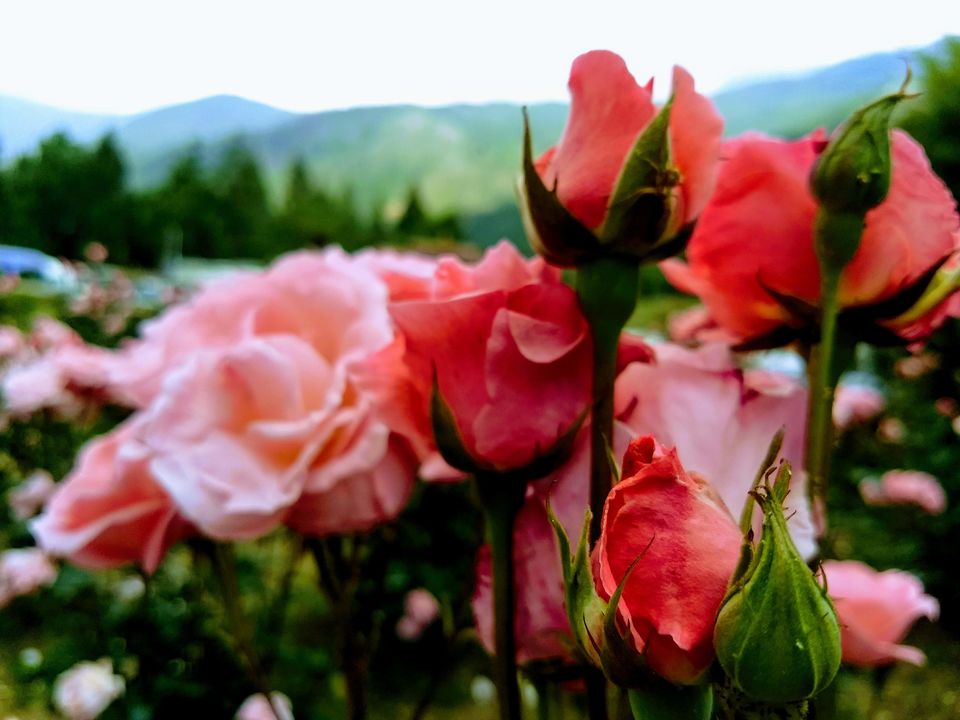 Credit: Saheli Bera
They have understood one simple fundamental principal- They have to balance the need of economical development with simultaneous protection of natural resources. A responsibility towards nature has become their natural and spontaneous way of life.
In return, just guess what they got? Happiness, Peace, Love and Contentment with their super basic fundamental lifestyle. These are the things, the modern world are striving to achieve with jet speed innovation in technology, robotic science, nuclear missile and artificial intelligence. But how amazingly this less developed country has achieved everything to be happy by saying no to pollution, war, violence, uncontrolled foreign influence.
Their demand never outscored their necessity. Their 'I Want' and 'I Need' never fell out of ratio.
To enjoy the journey of my itchy feet, please visit my Instagram Profile at Saheli Bera. Please come back soon to read my next travel blog with travel itinerary of Bhutan.