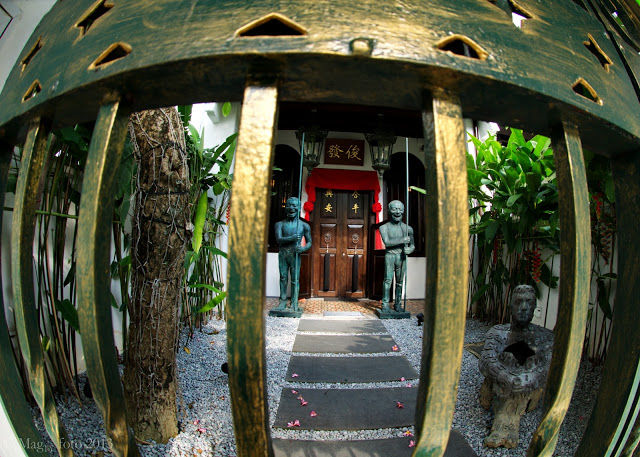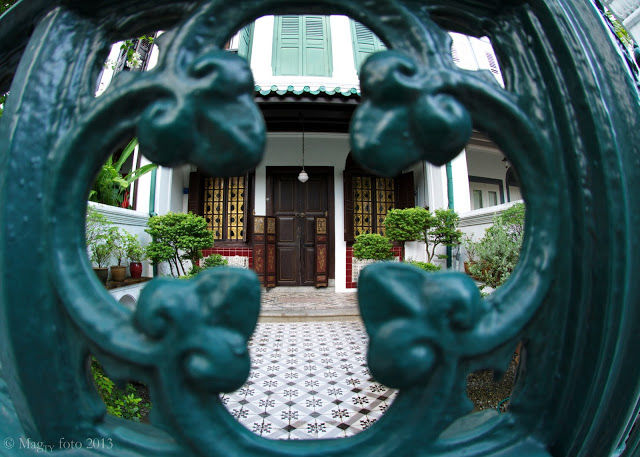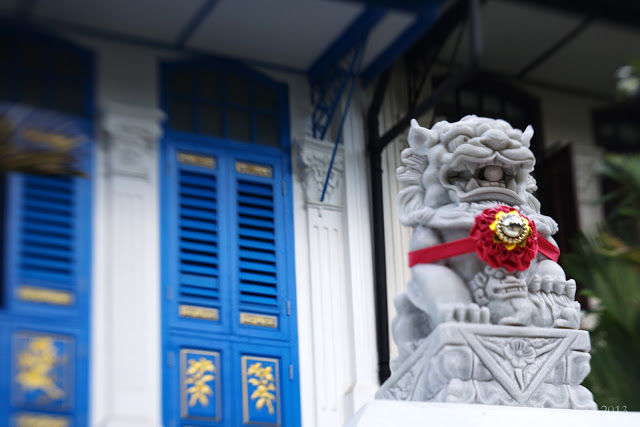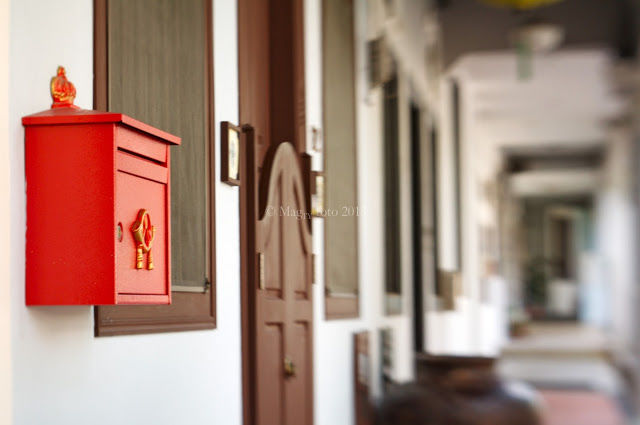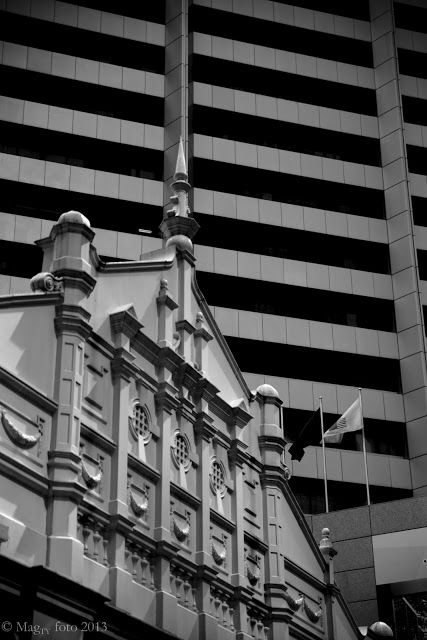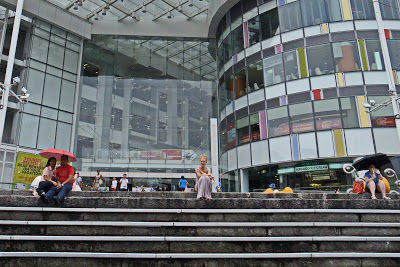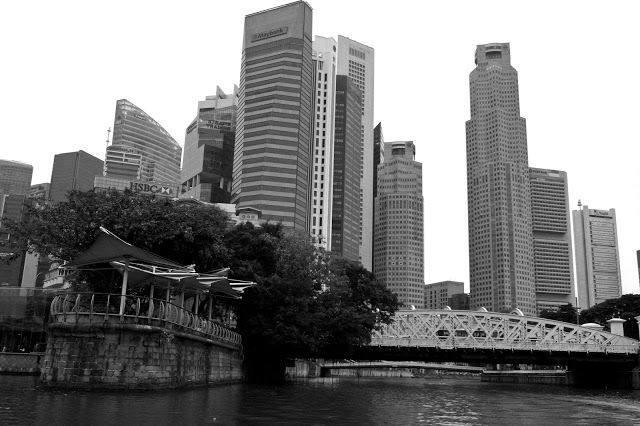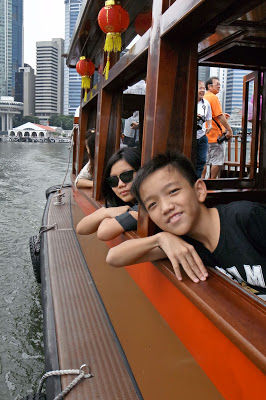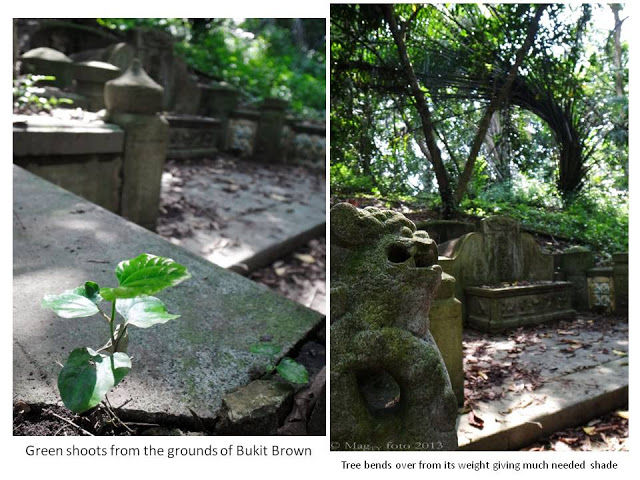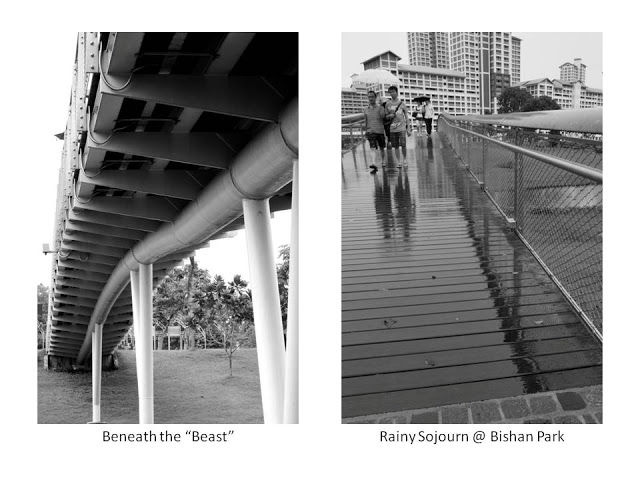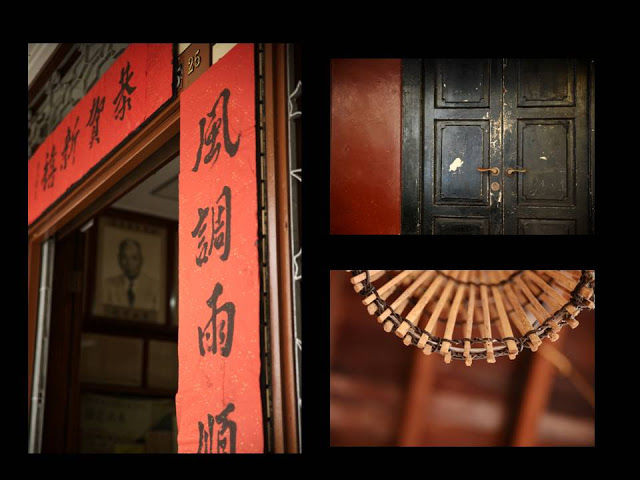 One of the most touristy things to do in Singapore is to take a cruise down the Singapore River and the "Singapore Shutter Journey Photography Group" did just that over one of the weekends in July coining the event "The Accidental Tourist". 
A bunch of shutterbugs keen on taking photos that can only be sighted from the boat/ water level gathered at the Clarke Quay before cruising our way down to the Merlion and looping back to the same location. The entire journey was quite a treat and armed with my trusty Ricoh, these are my photos for the day. 
I have been faithfully documenting the '3 steps 1 bow' ceremony held at Bright Hill monastery (aka Kong Meng San Phor Kark See Temple) as I am deeply humbled by the experience every time. 
Although I am not Buddhist, I have full admiration of the inner strength required from those who undertake to perform this deceptively simple '3 steps 1 bow' ceremony every Vesak Day. I heard from some worshipers that the attendance for this ceremony has risen over the years and it is getting more and more difficult to get the tickets for performing this ceremony. 
On the actual Vesak Day itself, I took an early morning trip down to a temple I visited last year called Lian Shan Shuang Lin Temple in Toa Payoh, hopped over to Thekchen Cholin Tibetan Temple at Balestier Road before ending my Vesak Day temple shoot at my favorite temple in Chinatown, Buddha Tooth Relic Temple. This is also the 1st year that my Vesak Day shoot has been marked by heavy rainfall....well, there's always a first time for everything :)
I had an opportunity over the recent Vesak Day weekend to enjoy 2 different experiences in 1 day - morning visit to the "soon to be destroyed" natural environment of Bukit Brown followed by an afternoon sojourn to the new Bishan Park under the brief drops of rain. 
Over on one side was the largely untouched natural wonder of Bukit Brown which is slated to be drastically destroyed in the coming weeks/ months so that new roads can be built to cater to the ever-growing car population of my small city. Largely left to its own devices for about a century, Bukit Brown is a pristine landscape haphazardly manicured by nature with overgrown tree barks bending and aching from its own weight. I had previously lamented on the loss of Bukit Brown but I realise that this visit will likely be the last few (if not the last one) that I will be able to undertake during my lifetime. On the other side is the newly opened Bishan Park - with trees evenly spaced out amongst beautiful manicured gardens where grass areas and ponds are placed just to maximize the man-made serenity of the place. 
A walk through Singapore's Raffles is actually a walk through its history. Raffles Place was formerly called Commercial Square and was designated for commercial activities by Sir Stamford Raffles himself back in 1822 as part of his Raffles Town Plan. The rectangular centre of Raffles Place was often referred to as Raffles Square. It was the first reclamation project in Singapore as it was swampy land next to the Singapore River.
Part of the history of this place resulted in the naming of the streets such as Market Street and Chulia Street (know earlier as Kling Street) were named after Dr Jose D'Almeida, the surgeon, who had his dispensary and his business firm of Jose D'Ameida and Sons in Commercial Square." In 1858, Commercial Square was renamed Raffles Place. The sea came right up to the buildings on the south side of the square then, many of which were godowns with jetties that allowed cargo to be loaded and unloaded directly from boats. From 1857 to 1865, the land by the south side was reclaimed for commercial use. This new land became Collyer Quay. 
Ann Siang Hill, located off South Bridge Road, was the site of the house and estate of Chia Ann Siang (1832–1892), a wealthy Malacca born Hokkien Chinese sawmiller. Located beside the former Telok Ayer Bay, it was one of 3 hills (the others being Mount Wallich and Mount Erskine which were eventually leveled) collectively known as Telok Ayer Hills. The Chinese used to call this area qing shan ting. The early Chinese immigrants visited Ann Siang Hill when they wanted to send money home to their families in China, as it was the traditional site of remittance houses. Letter writers and calligraphers also had their businesses at the five-foot way of the shophouses to help the illiterate immigrants write letters home. Most of the houses in Ann Siang Hill and along Ann Siang Road were built between 1903 and 1941. Ann Siang Road, which has elegantly restored shophouses today, was once the traditional home of clan associations and exclusive social clubs.