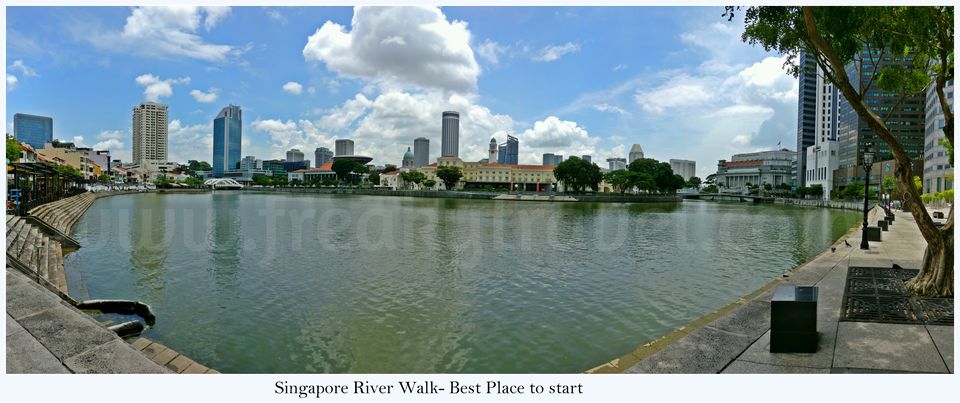 Singapore, the first and the only City-Country. It's just a red dot on the world map. But this red dot has transformed it into an amazing tourist destination and Asia Headquarters for many Multi Nationals.
Let's see some facts about Singapore
- It has achieved a growth rate of 5444% in last 54 years
- Out of 124 Banks, Asia HQ 121 are Overseas.
- Second busiest port in the world.
- At Changi Airport every 90 Sec one flight land and take off.
- Per Capital income of 70,000 SGD approximate.
- Major income comes from Financial Services.
- Also known as Fine City/Country.
- The best part- It is a 99 % crime free.
Singapore has a lot to do for Tourist but still it draws travelers from all over the world. The reason is its great history. In each and every street, lanes etc. There is something which attracts the attention of travelers. It is so small that you can walk and see the whole city-country. It's a mixed blend of Chinese, Malay and Tamilians. It has 4 official recognised languages- English, Mandarin, Malay and Tamil. If you want to know in depth about this Red Dot, then your first stop should be Singapore Museum.
While I was walking on the streets of Singapore I was not able to afford to blink my eyes even for a second. Yes, it was so fascinating walking on the streets. You will see different kinds of people, high rise buildings, food, lush greenery and many more. The city is very neat and clean. The best part is people have a good traffic sense.
The most preferable areas to walk- Orchard Road, Little India, from Boat Quay till Merlion, areas around flyer, MBS and Gardens by the bay, China Town, Fort Canning Road, Coleman Street, Penang Road and many more. One can walk all around in Singapore.
Singapore has a wide variety of cuisines comprises of both Vegetarian and Non vegetarian. Every day it was a new variety for me. I ate- Hainanese Chicken Rice, Beef Fried Rice, Chicken and Ham Bolognese, Sambar Vada, Chicken Sausages, Fried Chicken with rice and veggies and Indian Thali. And the best part it was very cheap. I used to spend max 4 SGD for one meal. The best place to eat in Singapore is the food court you will see all around the corner of the city.
Local Transport is a lifeblood for any city. And same goes to Singapore. I spend only 30 SGD in 5 days on traveling around Singapore. It's damn cheap. I took metro, buses, comfort taxis and Uber. It's cheaper than India. Metro is connected to each and every part of Singapore and very easy to travel and understand the connectivity.
Singapore overall is very cheap, but at the same time its costly in terms of stay. Yes, stay is damn costly. It's almost double what I had spent in other South East Asian Countries. And moreover, it also depends where you are staying. If you will stay in City Center, then it will be quite expensive but at the same time very convenient to travel. The best place to stay in Singapore is Clarke Quay or Boat Quay. You can enjoy the night life, shopping nearby, Merlion walking distance and many more.
Singapore has an amazing touring side also. And if you want to enjoy it, then come with your family. Singapore has a Zoo, Sentosa Island, Universal Studios, Safari, Water Theme Park, Museums and many more. Yes, this place is a must visit, but only with family with children's.
So Singapore has a lot to offer for both Tourist as well as Travelers. It's a must visit place.