Better to visit Singapore prepared. Print your itinerary or save it on your mobile. Book hotels in advance. Carry credit cards and enough cash for your trip, I think about USD 100 (PHP 5,000 /SGD 138 / MYR 430 ) per day will be safe. Bank balance certificate will also help if you don't have credit cards. Bring your employee ID or business permit. Answer the Immigration Officials politely and confidently, you need to prove to them that you are entering Singapore to tour and not to find a job illegally.
WHEN IS THE BEST TIME TO VISIT SINGAPORE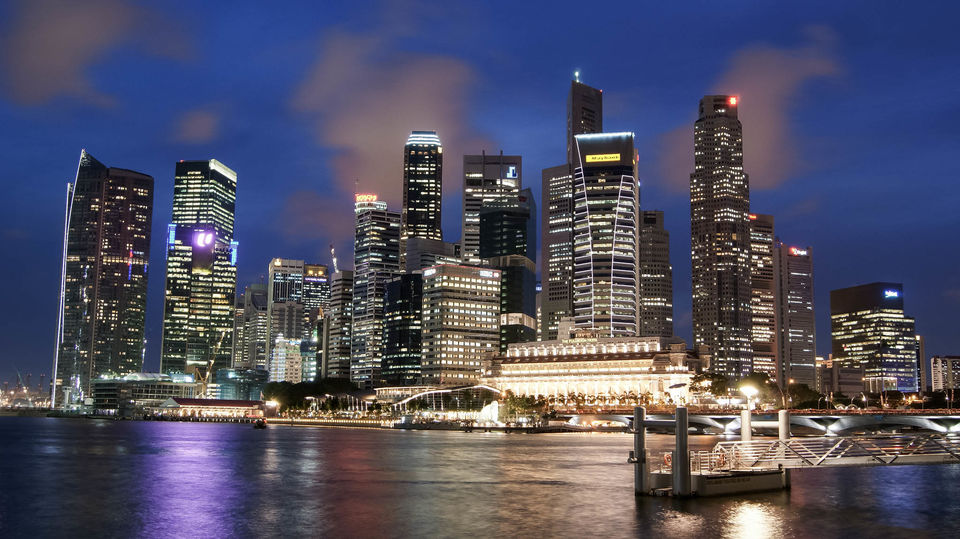 HOW MANY DAYS TO SPEND IN SINGAPORE?
Around 3 to 4 days in Singapore should be enough to see the city's top attractions. See the Singapore Itinerary below this blog.
WHERE TO STAY IN SINGAPORE
While I've been to Singapore a few times, most of my trips there are layovers. The last time I spent a few nights in Singapore, I stayed at Hard Rock Hotel in Sentosa. Quite expensive, but worth it. But if I get to visit in Singapore again, I would gladly stay at hostels near MRT Stations as they are quite convenient for exploring and eating at hawker stalls.
Though Singapore is notoriously expensive compared to other Southeast Asian countries, it is possible to stay on a budget here.How do you stay on a budget in Singapore? Stay in Singapore hostels/guesthouses and book accommodations in advance online to get discounts. The most popular places to stay for travelers on a budget in Singapore are Bugis, Chinatown, Little India, Lavender Street and Clark Quay (Riverside).
Many Mid-range accommodations are concentrated around the north bank of Singapore River, Bras Basah Road (including the area around Fort Canning Park) and Rochor Road. Marina Bay, Promenade Orchard Road, and Sentosa Island are sprinkled with high-end hotels.
BUDGET HOSTELS IN SINGAPORE

12 Circular Road, Clarke Quay, Singapore

33B Hong Kong Street, Clarke Quay, Singapore MID-RANGE HOTEL

200 Middle Road, Bugis, Singapore
Ibis Singapore on Bencoolen Hotel

170 Bencoolen Street, Bugis, Singapore

60 Joo Chiat Road, East Coast, Singapore
SINGAPORE MONEY EXCHANGE
Exchange rates at the airport are low, so best to exchange your money at money changers in Singapore city. Both Philippine peso and US dollars are accepted, you won't really have a hard time as they accept almost all currencies. ATMs are widely available if you prefer to withdraw cash from your card since bank exchange rates are often way better.
SINGAPORE VISA AND ARRIVAL
Philippine Passport Holders are entitled to visa-free entry to Singapore up to 30 days. Best to book your hotel in advance as well as entrance tickets to some Singapore top attractions You will save a lot if you book your tickets online or if you book accommodations ahead of time. You will also avoid long lines and you can show the booked hotels and tickets to the Immigration Officials (in case they ask for it or doubt your reason for travel) as proof that you are traveling to Singapore as a tourist.
IMPORTANT: See Singapore Travel Tips below this blog post for prohibited items in Singapore.
ADVISORY TO MARRIED FILIPINAS ENTERING SINGAPORE
IMPORTANT: To avoid being questioned, fined and jailed for misdeclaration in the embarkation/disembarkation card of Singapore, IF YOU HAVE ENTERED SINGAPORE BEFORE USING YOUR MAIDEN NAME, click YES opposite the question "Have you ever used a passport under a different name to enter Singapore?" Then, write your complete maiden name below the selection.
If you are entering Singapore and you are married and using your husband's last name, always bring a copy of your marriage contract and previous passport. '
Take note that false declaration in the embarkation/disembarkation card is a violation of Singapore's Immigration Act that is punishable by a fine or imprisonment.
HOW TO GET TO SINGAPORE FROM MANILA
There are several direct flights daily from Manila, Philippines to Singapore like Cebu Pacific and Philippine Airlines. But the cheapest regular fares are via Tigerair and Singapore, you can get seats for as low as PHP 2,000 (USD 40 / SGD 55 / MYR 170) one way if you book at least 1 month in advance. Best to book in advance or watch out for seat sales and travel marts to get the best deals.
HOW TO GET TO SINGAPORE FROM MALAYSIA
Tourists traveling to Malaysia typically include Singapore on their itinerary. Several airlines fly between Malaysia (Kuala Lumpur, Melaka, Georgetown, Terengganu) and Singapore. But Airasia offers the cheapest seats. If you book about a month ahead, you can even book a one way ticket for PHP 947 (SGD 26/ USD 17/ MYR 80). Search for flight below.
A popular way to cross to Singapore from Malaysia is by land travel via bus. Several companies offer bus service between the 2 countries. Buses from Kuala Lumpur leave from Terminal Bersepadu Selatan, commonly known as TBS and Berjaya Times Square.
Bus fare from Kuala Lumpur to Singapore starts at PHP 735 (SGD 20 / USD 15 / MYR 62), one way. Travel time is about 4 hours, 50 minutes. Bus fare from Melaka to Singapore is around PHP 477 (SGD 13/ USD 10/ MYR 40). Travel time is about 4 hours, 20 minutes. You can search and book bus seats below.
HOW TO GET TO SINGAPORE CITY FROM SINGAPORE AIRPORT
Most travelers arrive in Singapore Changi International Airport. There are 3 main terminals at Changi International Airport, connected by free sky trains and shuttle buses.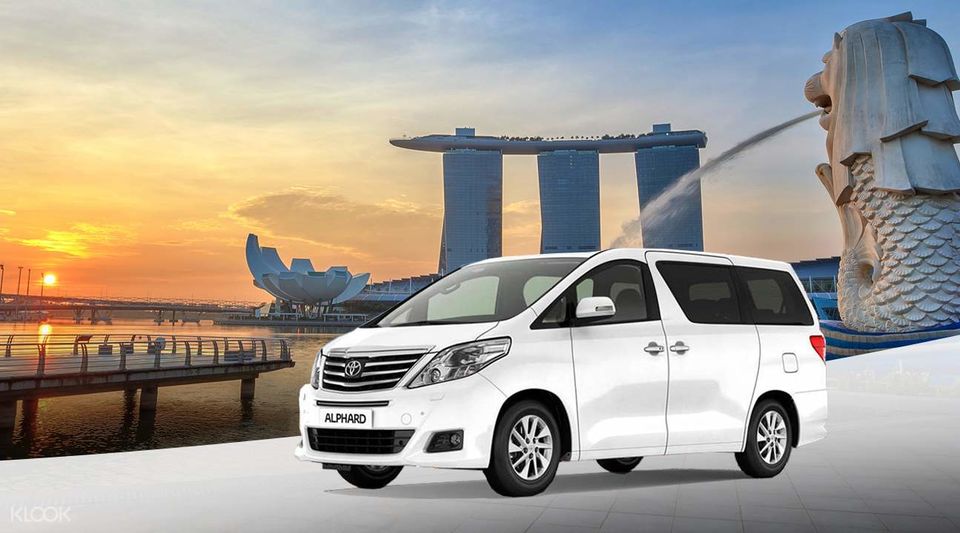 Taxis are available at Changi Airport, they run on meter so no need to haggle.
Prepare to spend around SGD 28 (PHP 1,013/ USD 20/ MYR 86) - SGD 48 (PHP 1,772 /USD 35 / MYR 150) from Changi Airport to Singapore city center.
CHEAPEST WAY FROM SINGAPORE CHANGI AIRPORT TO SINGAPORE CITY
To ride the Airport Shuttle at Changi Airport, rush to the Ground Transport desk at the airport arrival hall. It is available 24 hours a day and travel time to the city is about 25 minutes, depending on traffic condition. Shuttle fare is SGD 9 (PHP 330/ USD7 / MYR 39)
MRT FROM SINGAPORE CITY TO CHANGI AIRPORT
At Changi Airport, head to the basement at Terminal 2 for the MRT. Just follow the sign from the Arrival Hall (whether you are at Terminal 1, 2 or 3) that says "Train to City".
Ride the eastbound train to Tanah Merah Station. From Tanah Merah Station, you need to change to Green Line if you wish to go to Chinatown, Geylang, Raffles, Bugis and City Hall. MRT Fare is SGD 1.74 (PHP 64 / USD 1.26 / MYR 5.41). Travel time is about 30 minutes. Avoid the train during peak hours as it can be crowded and you may end up standing for the duration of your trip.
MRT Open Hours is 05:31 AM - 11:18 PM on Mondays to Saturdays and 05:59 AM - 12:06 AM during Sundays & Public Holidays.
Another cheap way to get to Singapore City is by bus, but this can be time consuming. Travel time is about 1.5 hours. At the basement of Changi Airport Terminal 1, 2 and 3, ride Bus 36/ 36 A to Singapore City. Bus fare is about SGD 2.59 (PHP 92 / USD 2/ MYR 8). Exact change is required, no change will be given. So prepare small bills.
Bus is available daily; during weekdays from 6:08 AM to 10:52 PM and 06:07 AM to 10:52 PM on Sundays and public holidays.
The bus heads to Orchard Road via Suntec City, the Capitol Building (for Beach Road and North Bridge Road) and the YMCA on Stamford Road (for the Bras Basah Road/Bencoolen Street area).
HOW TO GET AROUND SINGAPORE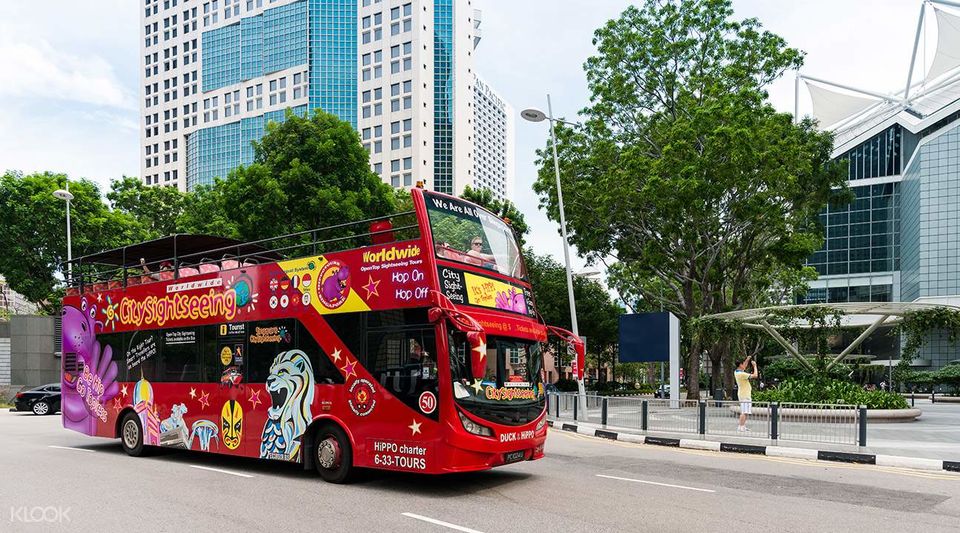 A hassle-free way to tour Singapore is by Singapore Sight Seeing Bus (Hop on/Hop off bus). You can see the top attractions in Singapore like Marina Bay Sands, Chinatown, Collyer Quay, Botanic Gardens, Buddha Relic Temple, etc. Entrance Fees not included.
TIP: If you, the ticket includes 1 Day FunVee Hopper Pass, where you can enjoy unlimited hop on hop off sightseeing across 3 bus routes in the city and Sentosa!
Alternatively, you can buy the SINGAPORE CITY PASS (2 or 3 days pass) that includes 2 ticket attractions plus hop on and hop off bus. So you can pick 2 admission tickets to any of the following attractions: Gardens by the Bay, Trick Eye Museum, River Safari, 2-Way Cable Car, Jurong Bird Park, Tiger Sky Tower, MINT Museum of Toys, Captain Explorer DUKw Tour (reservation required), 1-Altitude Viewing Gallery, Mdm Tussads, Segway Fun Ride (3 rounds), Luge & Skyride, Megajump, Sentosa Bike Rental (2 hours).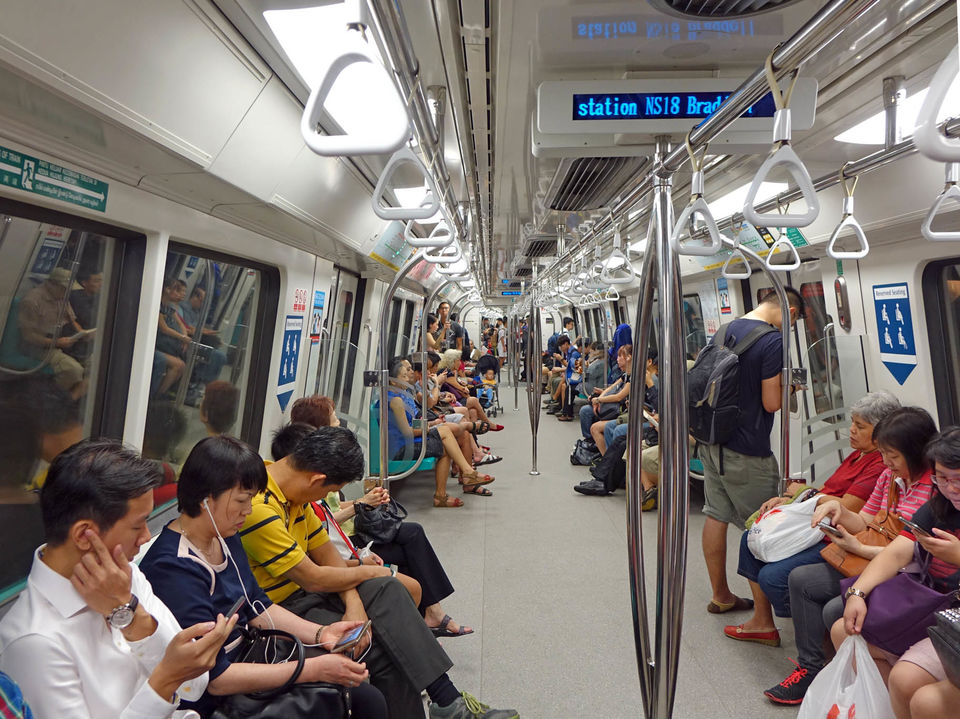 A popular mode of transportation in Singapore is the efficient MRT/LRT system. If you plan to use the MRT/LRT for the duration of your trip in Singapore, best to purchase a stored value or he Singapore Tourist Pass.
STORE VALUE CARD FOR MRT/LRT
The most common store value card for MRT/LRT rides in Singapore is EZ-Link and Nets Flashpay. You can buy this from any ticket office at train stations or any Changi Recommends Store. You can top up/load the card at 7Eleven Stores, Sing Post outlets, General Ticketing Machines, AXS Stations, Add Value Machine Plus and at DBS/POSB/OCBC Automatic Teller Machines.
SINGAPORE TOURIST PASS
You can also purchase a special type of EZ link card for tourists visiting Singapore for unlimited rides on buses, MRT and LRT in Singapore. You can purchase this at Transit Link Ticket offices around Singapore.
To calculate your MRT and bus fares.
TRAVEL TIP: Take out your travel card to tap when commuting to ensure quicker entry/exit at MRT station and on board buses as well as prevent card clash- multiple cards detected at MRT fare gates and card readers on buses. As a result, the fare gates and card readers cannot distinguish which card you would like to use.
I've tried riding the cable car in Sentosa during my trip to Singapore, the 360 degree view below of Resorts World Sentosa, Mt. Faber and Universal Studios Singapore was pretty amazing.
SINGAPORE TOP ATTRACTIONS
Most of the historic attractions in Singapore are concentrated near the river, and the best place to start your tour is by the mouth of the Singapore River. Here's a list of Singapore top attractions for first-timers in Singapore.
Places to See: Cavenagh Bridge, Raffles Statue, Asian Civilizations Museum, Mint Museum of Toys, Peranakan Museum, Boat Quay, Clarke Quay, Robertson Quay.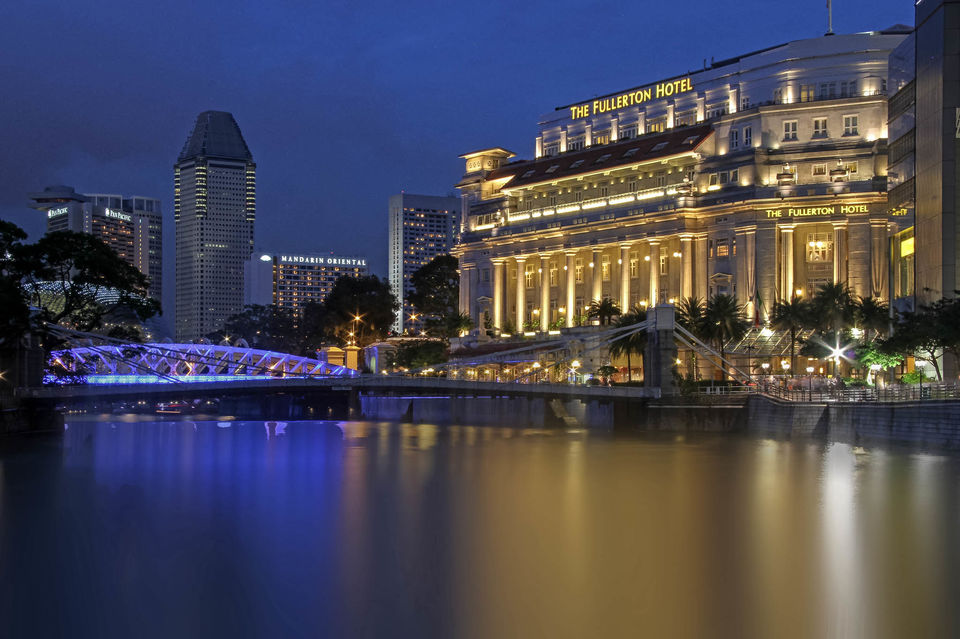 How to get to Singapore Riverside: Take MRT and alight at MRT Raffles Place Station (North-South/East-West Line) or Clarke Quay Station (North-East Line).
CAVENAGH BRIDGE and Bronze Statues of Children Playing
Cavenagh Bridge is Singapore's oldest and only suspension bridge named after the last governor of the Straits Settlements. It was built sometime in 1869 and is now a popular walkway across the mouth of Singapore River. Don't miss the bronze statues of kids playing and jumping by the river here.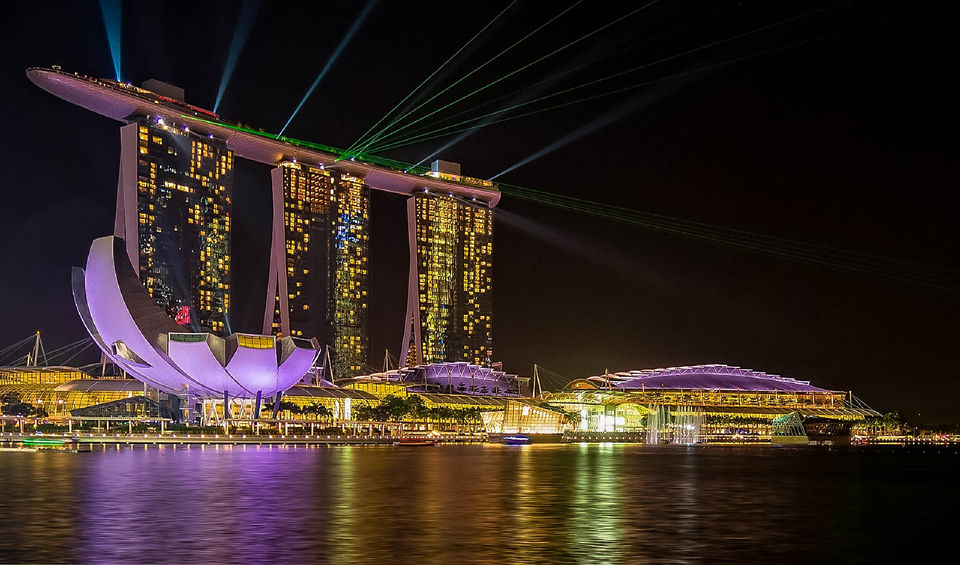 Places to See: Merlion Park, Gardens by the Bay, Marina Bay Sands Skypark, Art Science Museum, Merlion, Singapore Flyer, Singapore F1 Grand Prix and Esplanade - Theaters on the Bay.
The poster boy of Singapore, was designed by the Singapore Promotion Board sometime in 1964. You can see the most popular attractions in Singapore here such as The Esplanade, Marina Sands Bay, Theaters by the Bay, Singapore Flyer and Singapore Skyline.
How to get to Merlion Park: Take MRT and alight at Raffles Place Station. Take exit H and walk towards Fullerton Road.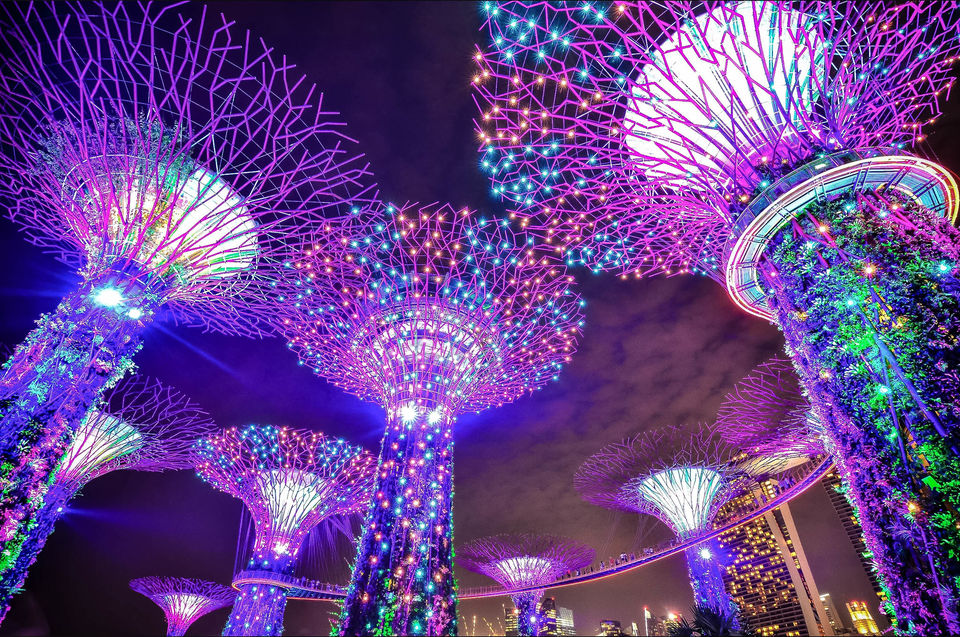 At first glance, it may seem like the towering Supertrees of Gardens by the Bay are simply created to attract tourists. But this place is actually a national garden and premier horticultural attraction that displays the plant kingdom in a whole new way, entertaining while educating visitors.
Address: 18 Marina Gardens Dr, Singapore
Open Hours: 5:00 AM - 2:00 AM
Entrance Fee: SGD 28 (PHP 1,035 /USD 21/MYR 88)
Discounted Ticket: SGD 23 (PHP 850 / USD 17/ MYR 72)
MARINA BAY SANDS SKYPARK SIGHTSEEING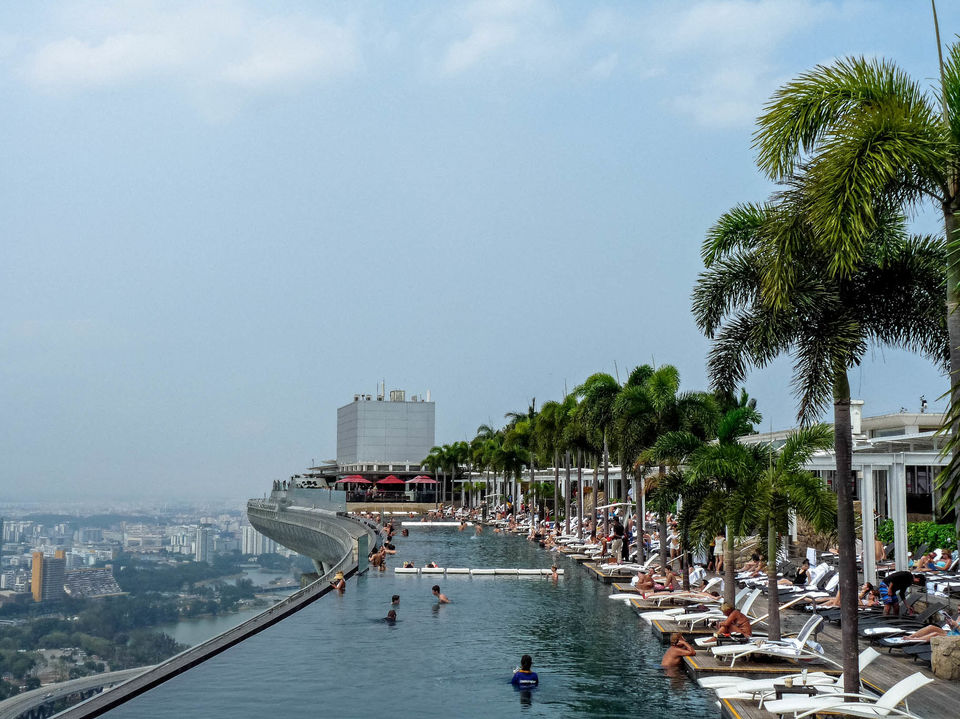 Enjoy unobstructed view of Singapore skyline.
TIP: If you the package include 1 Day Fun Vee Hopper Pass, where you can enjoy unlimited hop on hop off sightseeing across 3 bus routes in the city and Sentosa.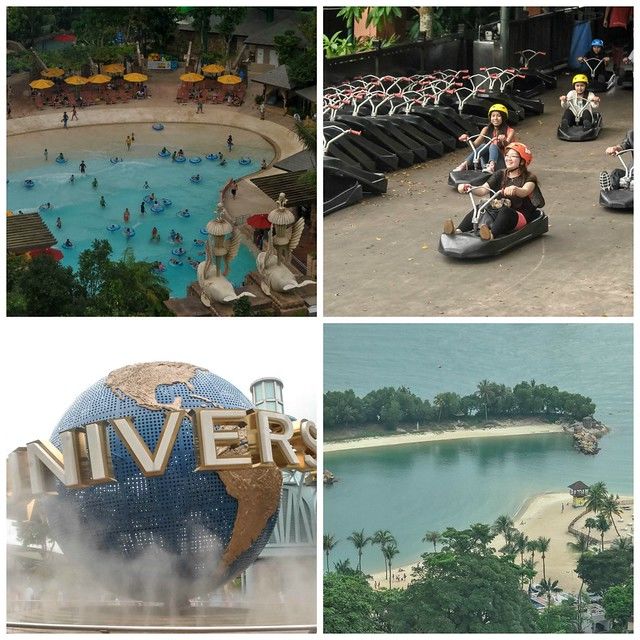 To fully enjoy Sentosa, get the Sentosa Fun Pass that entitles you to visit 19 attractions inside Sentosa and enjoy different rides. Sentosa Fun Pass attractions include passes to: Trick Eye Museum, 4D Adventureland, Sentosa Merlion, S.E.A Aquarium and Madame Tussauds Singapore (wax museum).
By Sentosa Express: Ride the MRT and get off at Harbour Front Station (North-East Line or Circle Line) . From there, you can ride the Sentosa Express located at the 3rd level of Vivo City shopping mall (Lobby L). Alternatively, you may walk along the Sentosa Boardwalk to Sentosa.
By Cable Car: Get off at Harbourfront MRT and take Exit B (Harbourfront Centre). Follow the signs leading to Singapore Cable Car station at Harbourfront Tower II.
UNIVERSAL STUDIOS SINGAPORE (SENTOSA)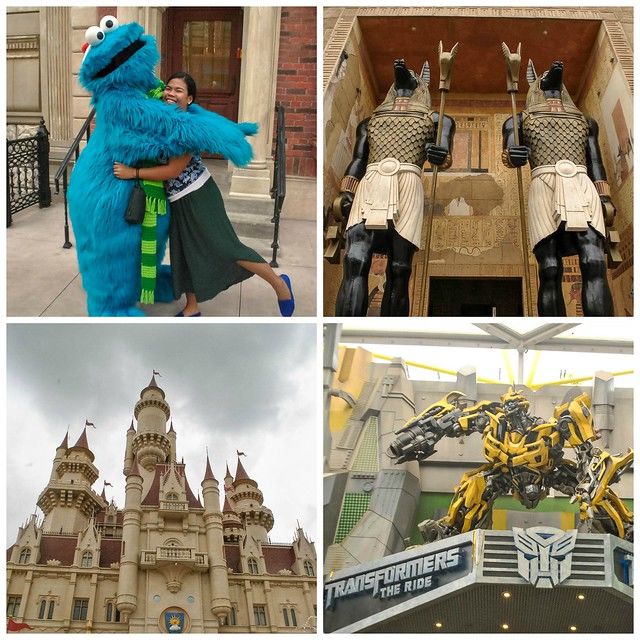 Unleash your inner child when you visit Universal Studios Singapore. One of my favorite experiences in Singapore is a visit to Universal Studios Singapore. I was invited by Resort World Sentosa for their Grand Opening and got the chance to spend a day inside the theme park trying their rides. This place is not only for kids but for families and group of friends too!
Open Hours:
Monday - Friday, Sunday: 10:00 AM - 7:00 PM
Saturday: 10:00 AM - 7:00 PM
UNIVERSAL STUDIOS SINGAPORE REGULAR TICKET PRICE:

MADAM TUSSAUDS SINGAPORE WAX MUSEUM (SENTOSA)
Address: 40 Imbiah Rd, Singapore
Open Hours: Weekdays 10:00 AM - 6:00 PM, Weekends 10:00 AM - 7:30 PM
TRICK EYE MUSEUM (SENTOSA)
Open Hours: 10:00 AM - 9:00 PM daily
SINGAPORE ADVENTURE COVE WATERPARK (SENTOSA)
Get a discounted price to Singapore Adventure Waterpark for SGD 34 (PHP 1,257/USD 25 / MYR 107).

Address: Wings of Time Theatre, Siloso Beach, Sentosa
SHOW TIME: 7:40 PM or 8:40 PM
SENTOSA MERLION (SENTOSA)
Open Hours: 10:00 AM - 8:00 PM
OTHER ATTRACTIONS IN SINGAPORE

SINGAPORE BOTANICAL GARDEN
The Singapore Botanical Garden is a rare site amidst the cosmopolitan Singapore, this 158 year old garden near Orchard Road was recognized as a UNESCO World Heritage Site.
How to get to Singapore Botanical Garden: Take MRT and alight at MRT Botanic Garden Station (Circle Line and Downtown Line). Head towards Bukit Timah Gate.
If you booked the hop on, hop off /sightseeing bus, this is part of the stop.
NATIONAL MUSEUM OF SINGAPORE
You can learn how to skydive at Singapore's premier indoor skydiving center, iFly.
Since Malaysia is just 4 hours away by land, why not visit the following attractions too!
LEGOLAND MALAYSIA
Address: 7, Jalan Legoland, Medini, 79250 Nusajaya, Johor, Malaysia
Open Hours: 10:00 AM - 6:00 PM
Entrance Fee: SGD 40 (PHP 1,486 / USD 29 / MYR 125)
Discounted Ticket: SGD 32 (PHP 1,188/ USD 24 / MYR 100)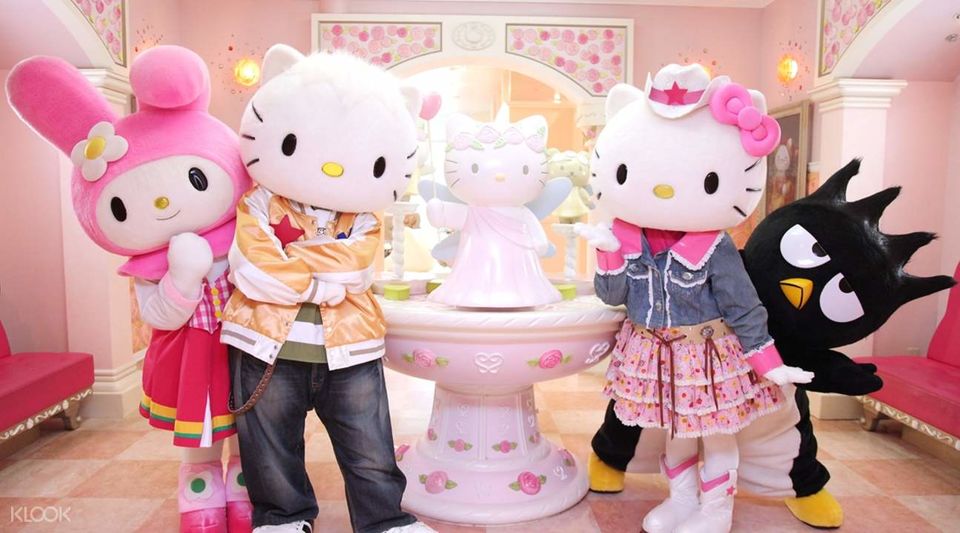 SINGAPORE TO INDONESIA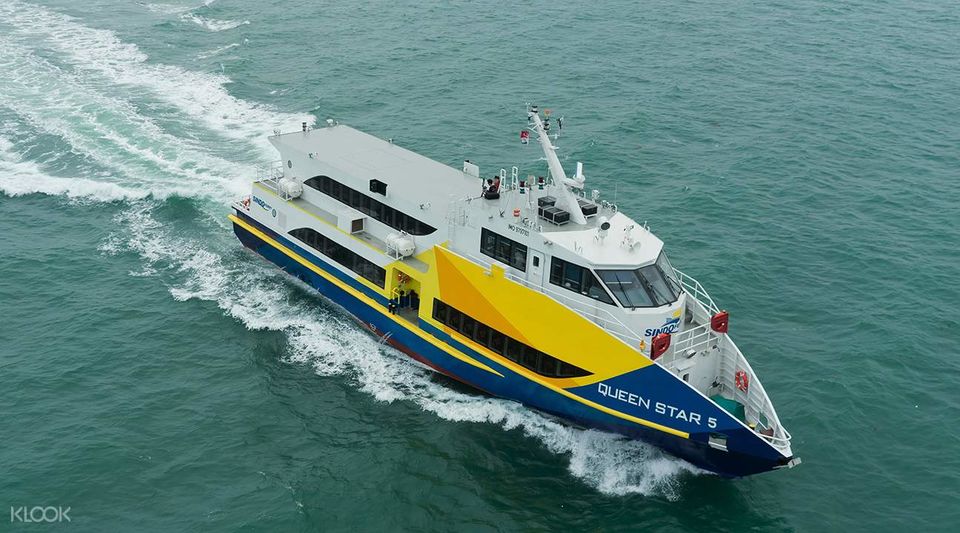 CHEAP SINGAPORE TOURS 2018
Here's a list of cheap Singapore tours that you can try on your next trip to Singapore.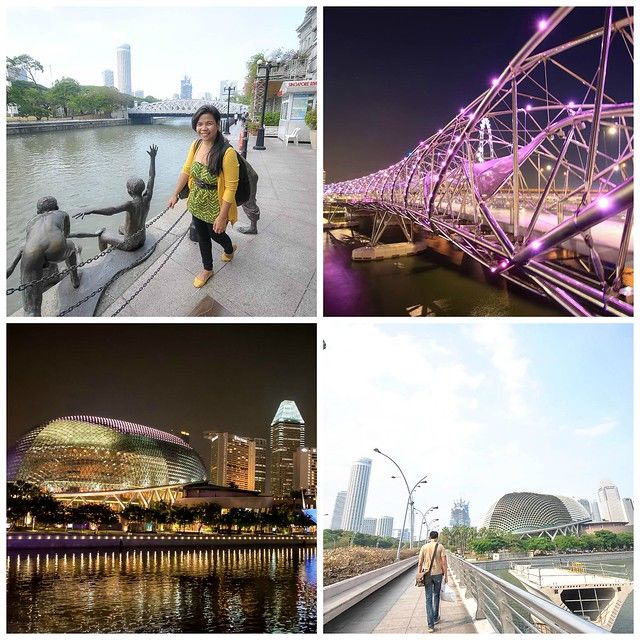 Singapore River Walk is one of the most popular DIY tours in Singapore and it's easy to understand why. The walking tour traces the progress of Singapore River and its surrounding that served as artery of international trade back in the days, attracting diverse people to migrate and work here.
Attractions: Marina Bay, Esplanade, Helix Bridge, Gardens by the Bay, Fullerton Hotel, One Fullerton Hotel, Raffles Place, Merlion Park, Art Science Museum, Asian Civilizations Museum and Makansutra Gluttons Bay.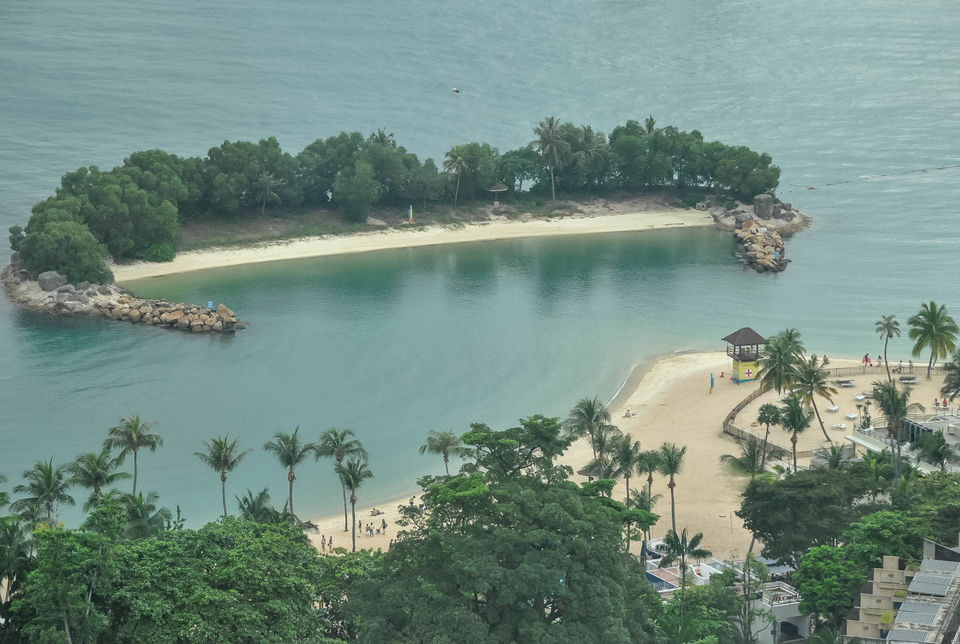 You'll never run out if things to do in Sentosa, this place is packed with attractions, beach, theme parks, galleries, cable car and resorts. This is a great place for kids and families traveling in Singapore. You can save a few bucks if you book the Sentosa Tour below, gives you access to 3 attractions in one tour package.
COST: PHP 1,331 (SGD 36/ USD 26 / MYR 113)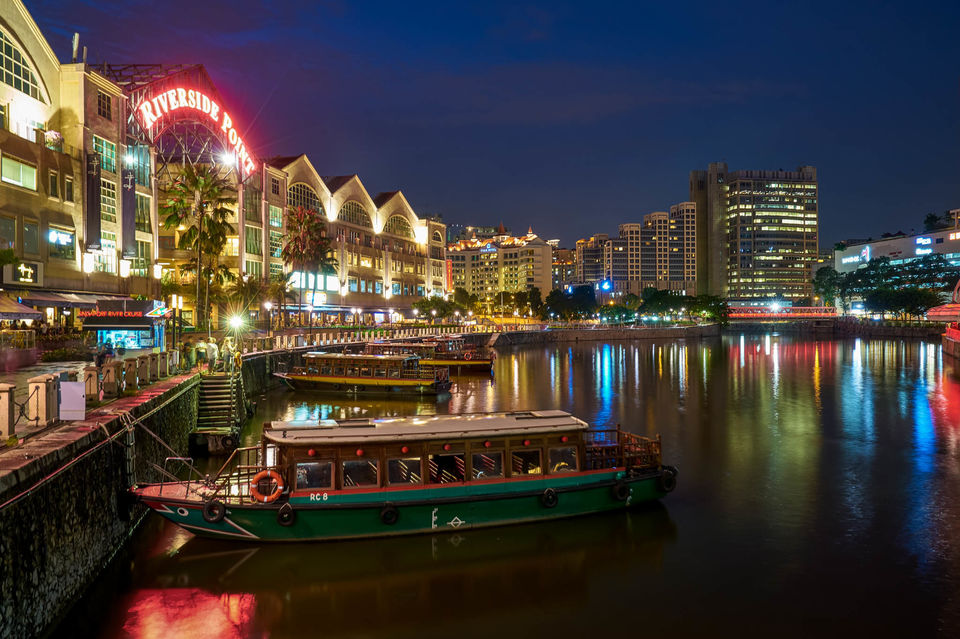 Singapore can be explored by river cruise. See Singapore top attractions on a 40 minute boat ride. You can disembark at the following ports: Clarke Quay, Read Bridge, Boat Quay, Fullerton, Merlion Park, Bayfront South and Esplanade.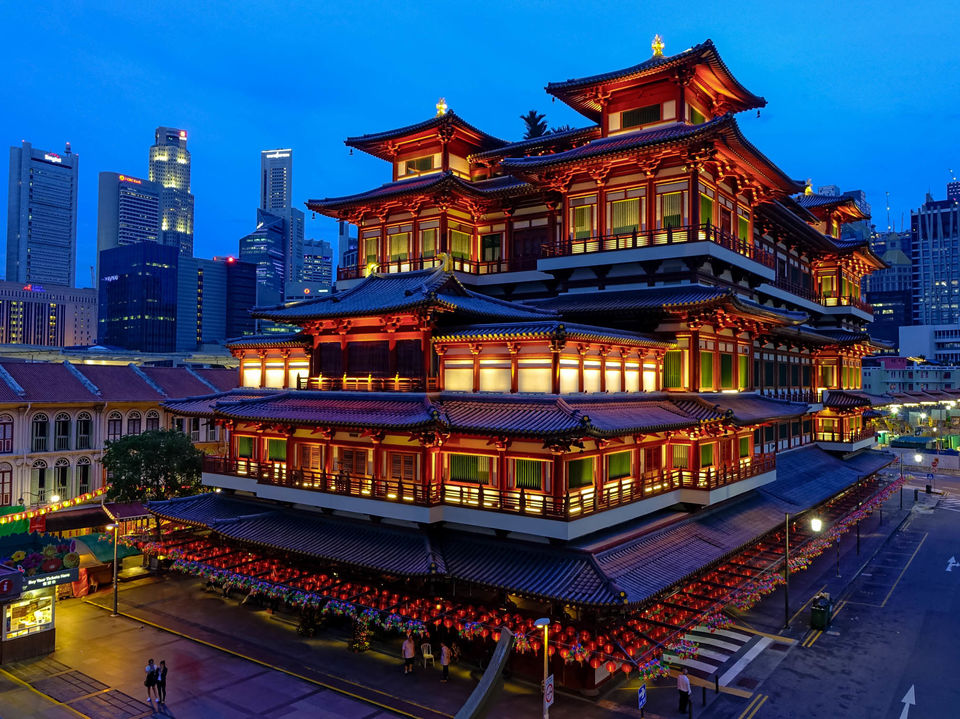 One of the few remaining old districts of Singapore is Chinatown, the first Chinese Settlement in Singapore. Don't miss the Chinatown Heritage Center housed in 3 restored shophouses that showcases the history and culture of the first Chinese settlers in Singapore. The Sri Mariamman Temple is the oldest Hindu Temple in Singapore whereas the opulent Buddha Tooth Relic Temple houses what is believed to be the tooth of Buddha found inside a collapsed stupa at a Buddhist Monastery. The tooth relic can be viewed by the public on the 4 th floor.
Attractions: Sri Mariamman Temple, Thian Hock Keng Temple, Buddha Tooth Relic Temple and Museum, Chinatown Heritage Centre and Hawker Food Center.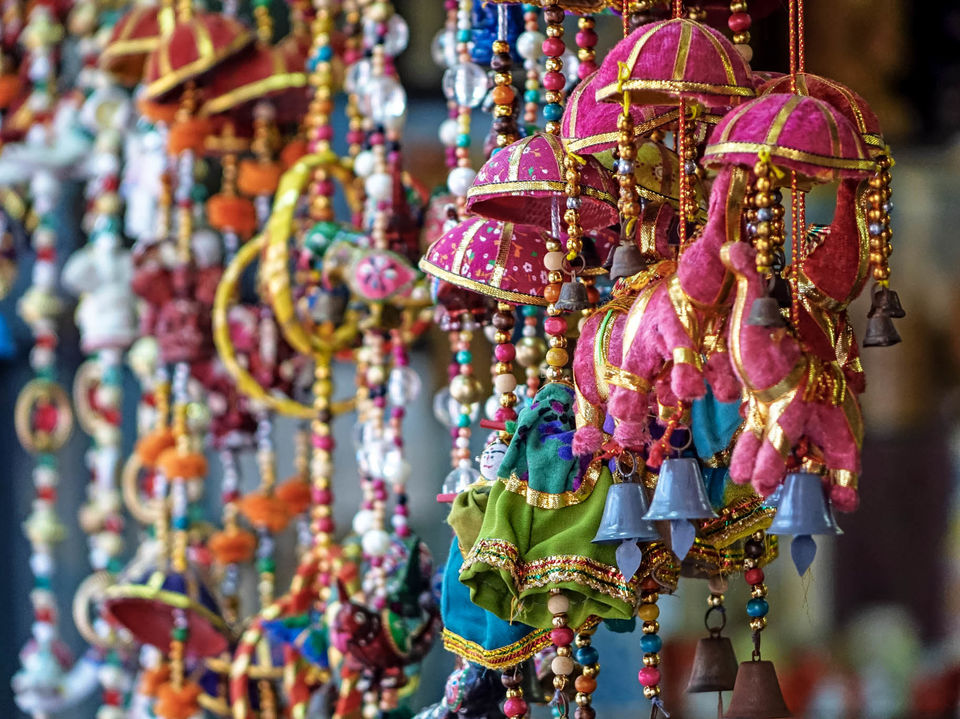 Take a stroll around the colorful district of Little India and you'll be welcomed by blaring Indian music, jasmine garland and the smell of incense. Head to Serangoon Road, one of the oldest streets in the country clad with shops selling everything Indian. Visit Sri Veeramakaliamman Temple and Tekka Centre and be amazed by the interesting lifestyle and fresh produce sold here.
Attractions: Little India Arcade, Campbell Lane, Tekka Centre, Sri Veeramakaliamman Temple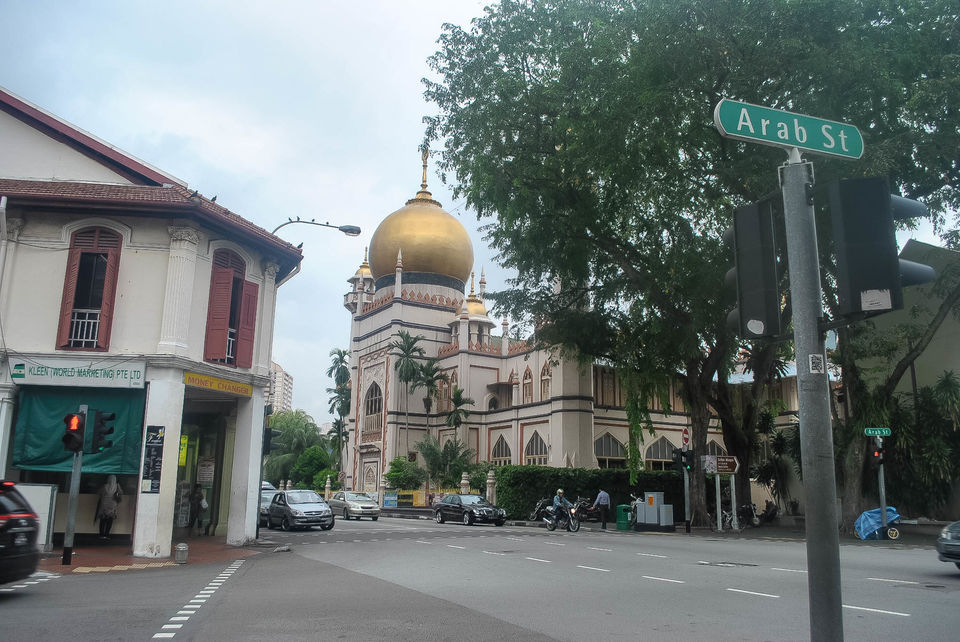 The palm-fringed Arab Street is crowned by the golden Sultan Mosque, the beating heart of the Muslim faith in Singapore. Here, you'll find a wealth of stylish boutiques and restored shophouses selling textiles, carpets, gold, basket ware and leather, among others. Go on a food trip in Arab Street, check out the curry houses and Arabic Restaurants sprinkled in the area.
Attractions: Sultan Mosque and Istana Kamong Glam (home of the Sultan of Singapore).
How to get to Arab Street: Ride the MRT Green Line and alight at Bugis Junction. Walk towards Raffles Hospital and take Exit B. From here, you'll see the Sultan Mosque and Raffles Hospital. Walk towards the hospital until you reach Golden Landmark Hotel which is next to Arab Street. If you want to visit Kampong Glam, it can be reached within 5-10 min walk from the Golden Mile Complex.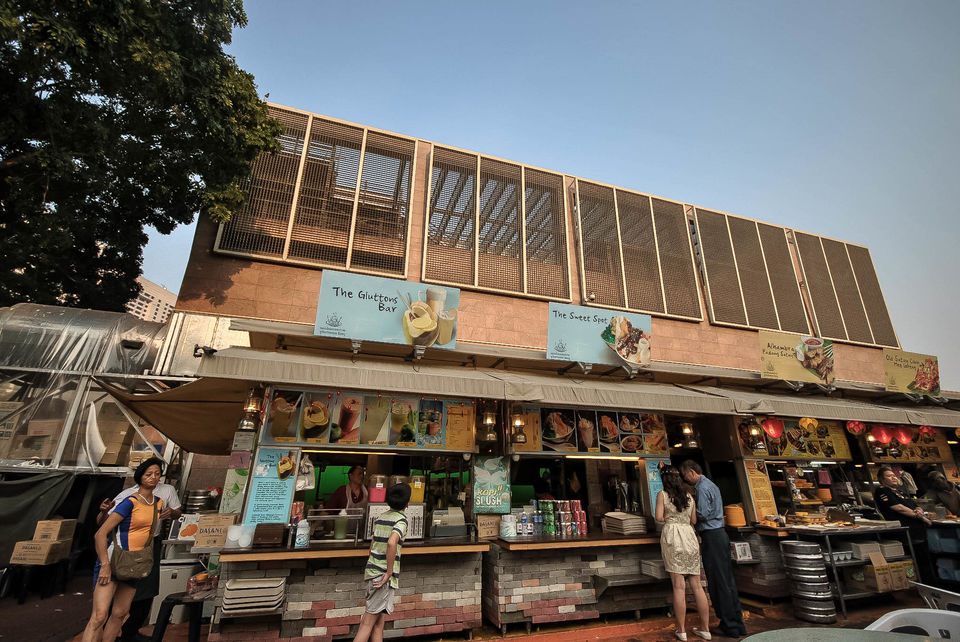 Makansutra Gluttons Bay
This place peppered with hawker stalls was founded by a photojournalist. If you want to try different Singaporean street food, this is the place to be.
Travel Tip: Hong Kong Soya Sauce Chicken Rice and Noodle and Hill Street Tai Hwa Pork Noodle were the first street vendors to be recognized by Michelin Guide. Haven't tried eating here yet, but you may want to pay them a visit when you are in Singapore.
WHERE TO SHOP IN SINGAPORE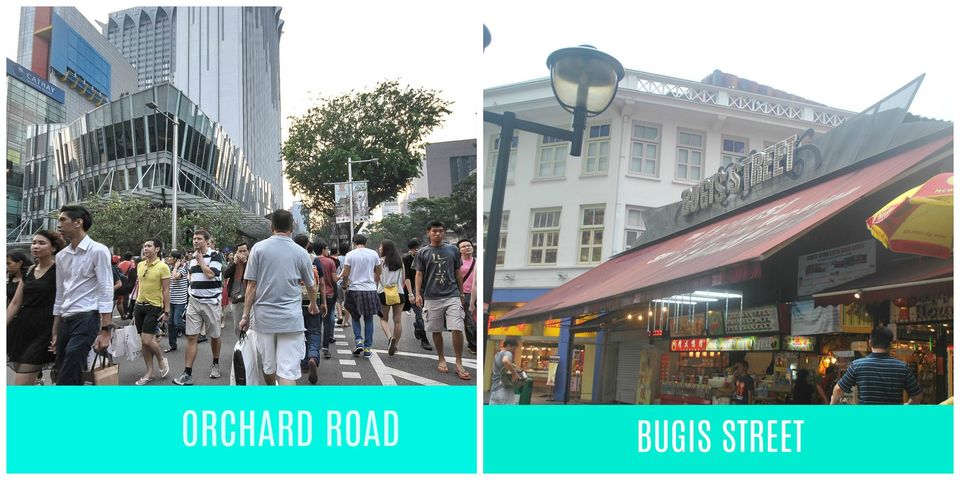 Before it became a shopping hub, Bugist Street was once known for its nightlife where transvestites gather to entertain military men. Sometime in 1980, this place underwent a major facelift, transforming the area into one of the hottest and cheapest shopping mecca in Singapore.
How to get to Bugist Street: Take the Eastwest Line of MRT and alight at Bugis Junction.
Orchard Road is a popular shopping haven in Singapore, fringed with shopping malls selling almost everything you can think of.
How to get to Orchard Road: Take MRT and alight at Orchard MRT Station or Somerset Station.
Here's my sample Singapore itinerary for a 3 days 2 nights stay. If you wish to include Legoland + Hello Kitty in your itinerary. Add 1 more day. Feel free to modify this depending on your travel schedule and budget.
Day 1 MARINA BAY, SINGAPORE RIVER, GARDENS BY THE BAY
8:00 AM
Head to Chinatown. Explore Sri Mariamman Temple, Thian Hock Keng Temple, Buddha Tooth Relic Temple and Museum, Chinatown Heritage Centre and Hawker Food Center. Shopping.
If you are not interested in Universal Studios, subtract SGD 68 (PHP 2,514 / USD / 50 / MYR 214) from the budget above. Or if you want to skip the Wax Museum, subtract SGD 21 (PHP 776/ USD 15/ MYR 66)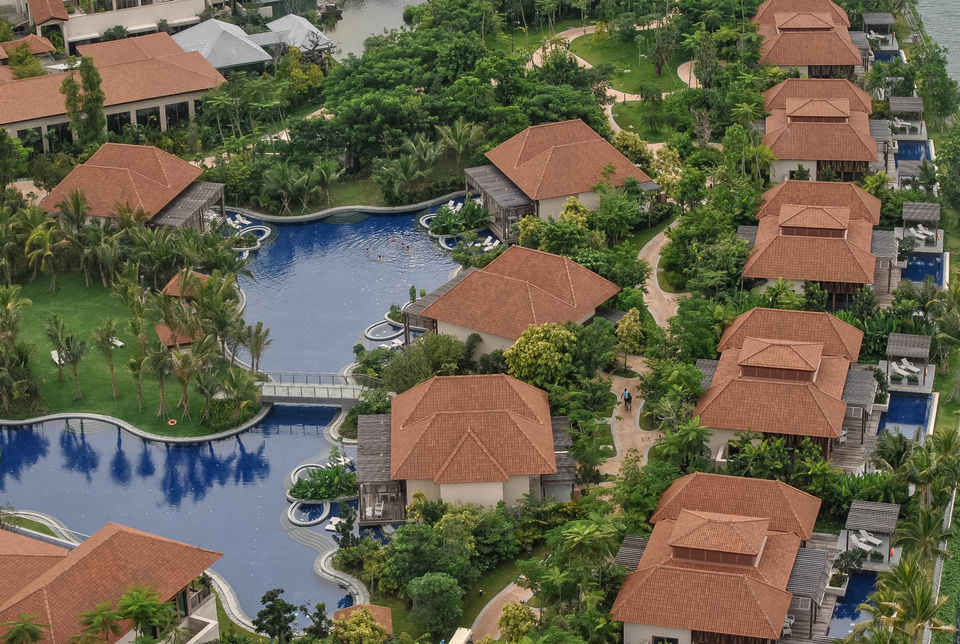 Here's a list of possible expenses in Singapore for a 3 day 2 night stay.
SGD 20 (PHP 733/ USD 14.46 / MYR 62)
Singapore Tourist Pass
SGD 81.75 (PHP 3,000 / USD 59.20 / MYR 254.25)
Hotel (supposing you're able to book a PHP 1,000 per night bed) x 3 nights
SGD 72 (PHP 2,642.33/ USD 52.14 / MYR 223.93)
Food. If you stick to a budget of SGD 8 per meal x 9 times ( 3 times in 1 day for 3 days).
SGD 23 (PHP 850/ USD 17/ MYR 72 )
Gardens by the Bay
SGD 68 (PHP 2,514 / USD / 50 / MYR 214)
Universal Studios.
SGD 21 (PHP 776/ USD 15/ MYR 66)
Wax Museum
SGD (PHP 887/ USD / MYR)
Marina Bay Sands Sky Park
PHP 628 (SGD 17/ USD 12/ MYR 53)
Hop on Hop off bus ( 1 Day Pass)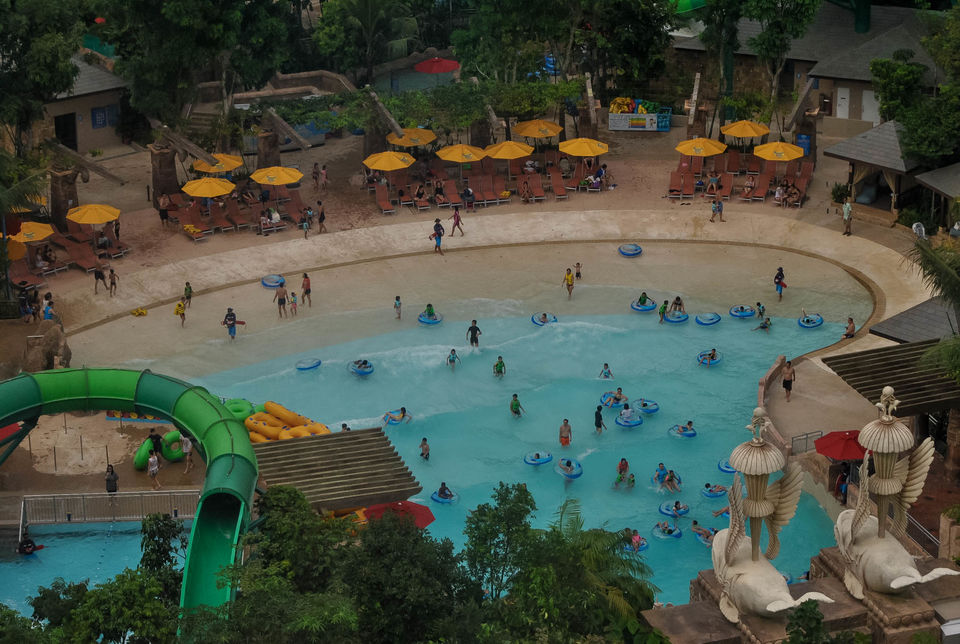 Eating and drinking inside public transportation is prohibited and carries a heavy fine.
Prescription medicines may also raise a flag, make sure you carry prescriptions with them. Any medication that contains strong narcotics, like diazepam/valium or strong pain killers like codeine, need prior approval from the Health Sciences Authority.
You can get a tax refund in Singapore if you make a purchase for more than SGD 100 (including GST) at participating shops. Look for "Tax Free" free shopping logo or sign displayed. Or inquire at the shop if purchase if eligible for the GST Refund. You will be provided a slip. Make sure you have the receipt too. Then apply for the GST refund using the Electronic Tourist Refund self-help kiosks (eTRS kiosks) at Changi Airport Departure Check-in Hall (before departure immigration) and Departure Transit Lounge (after departure immigration); and at Selatar Airport Immigration and Checkpi]oints Authority (ICA) duty office.
Duty free allowances for alcohol are 1L each of wine, beer and spirits, and the 1L of spirits may be substituted with 1L of wine or beer. Travelers entering from Malaysia are not entitled to any duty free allowance. Alcohol may not be brought in by persons under the age of 18.
No duty free allowance for cigarettes. All cigarettes legally sold in the country must be stamped "SDPC". Although one open pack will likely be tolerated, you could be fined SGD 500 (PHP 18,300/ USD 362 / MYR 1,555) per sealed pack.
Pirated goods and publications by the Jehovah's Witnesses and the Unification Church may not be imported to Singapore. Pirated CDs, disc, software, etc. have a penalty of USD 1,000 (PHP 50,648 / SGD 1,383 /MYR 4,300) per disc, so make sure you don't have one in your bag.
Avoid bringing objects that resemble weapons, like novelty cigarette lighters and toy guns.
Death penalty for drug trafficking, or for carrying explosives and firearms without a license.
Chewing gum is not allowed in Singapore (?). As per comment of Dex, a Singaporean reader, bringing chewing gum is allowed in Singapore, however, sales of chewing gum in Sinagpore itself is prohibited.
Content Write By : https://www.thepinaysolobackpacker.com/singapore-travel-guide-blog/