Woke up to a mesmerizing view! Believe me, no matter how many times you've seen the sea, but this was something else! And this you're listening from a Mumbaikar, so you can get the idea.
Had the breakfast which was great too, buffet and you can ask the waiter to get you make something special too!
By 10, we docked at Port Klang. We bought the sight-seeing package separately for which our butler helped us out. Took off the ship by 12pm and boarded a bus which took us to Kuala Lumpur for a one-day sightseeing. It included KL tower observatory, Petronas Twin Towers from below, chocolate factory, Chinese temple and we were back to Port Klang by around 8pm. This was my second time in KL, so it wasn't that amazing, nor too boring, but it was the first time of our other friends, so we had to tag along. It takes around an hour to reach KL from Port Klang.
We got on our cruise and enjoyed the pool side music show and spent time in Palace Suite guests' gym and private pool deck with jacuzzis.
We kept our luggage packed outside our room for pick up at 2am, as suggested by our butler as we had to disembark the next day.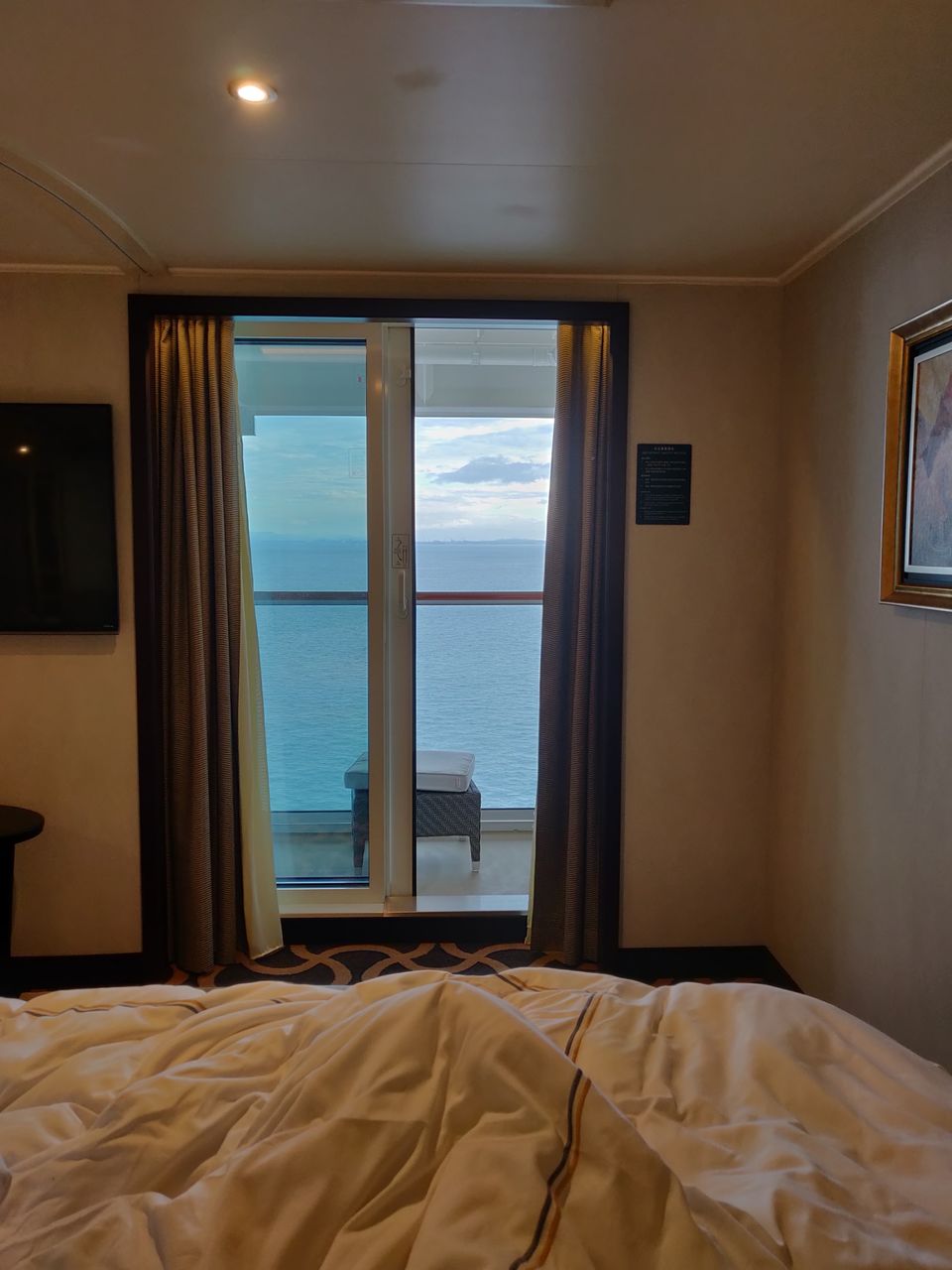 By 8 the ship was back in Singapore waters. It didn't dock, probably because it was heading to another destination.
From the cruise we stepped into a small jet boat which took us to the cruise terminal. The goodbye to Genting Dream was real hard. Even 2 nights weren't enough to get full grasp of this cruise as there were many other things that we couldn't experience on it.
We reached the cruise terminal and gosh, the immigration line had us standing in the queue for 1.5 hours. *No palace suite advantage now*
We got out and our tour operator's car took us to our hotel in Little India. The hotel name was Aqueen Heritage.
It was comfy, but rooms were very small. But if you're not going to spend the whole day in hotel, then it should be just fine! The reception desk guys were really friendly.
After 3 hrs of rest, we were off to Gardens by the bay. Went to the two domes inside too, of which tickets were included in our package. It was good to see something different like this, not jaw-dropping though. At night, the garden towers get lit up by lights and music. The show is really good and must be experienced when here.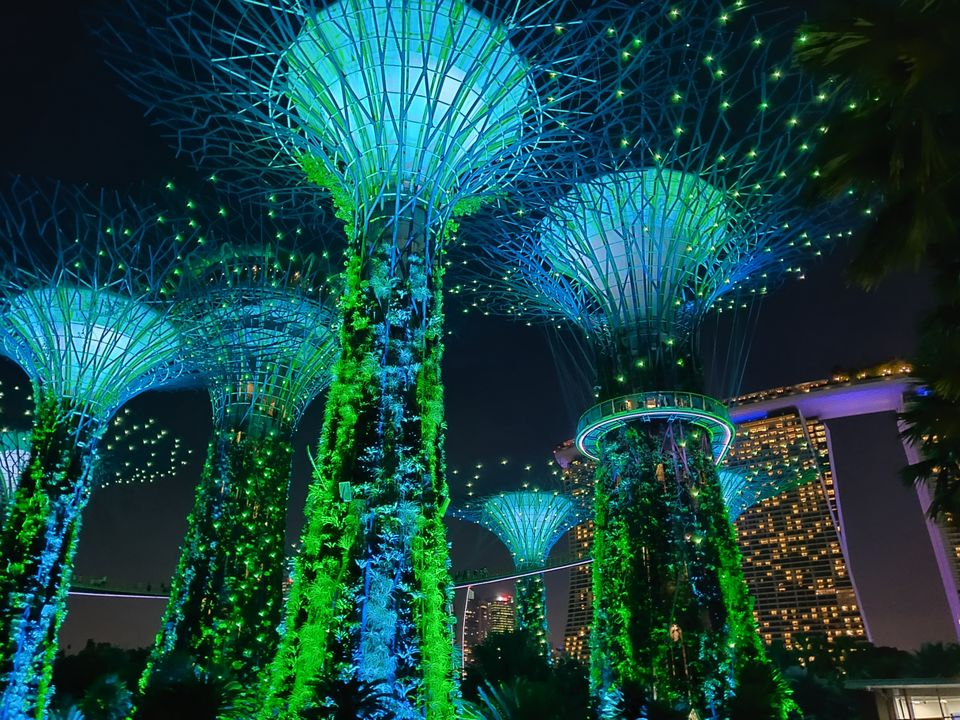 Half day tour in Singapore.
We had a guide from our travel agent which took us through some places in the city.
We had decided to go on Singapore flyer, which we had to pay separately, and we went. It's just like the London Eye. The view from up there was superb!
After lunch, we were off to Sentosa Island.
We went by road by our car.
First we went to the museum, which actually bored me to be honest. After that we entered the Sea World. Being my second time, and also experiencing the Sea aquarium in Dubai, this was okay.
We rode the cable car as we had its tickets. It was nice to experience this as this cable car operates at an astonishing height.
We also rode the Luge Ride which was cool.
At 7pm, we saw the Wings of time show. The show is really good. With water canons and a projection on it, it's something new for someone who hasn't seen anything like this. When I visited this back in 2004, it was called the water fountain show, which honestly was better than this. But, you should see this only if you're here for the first time.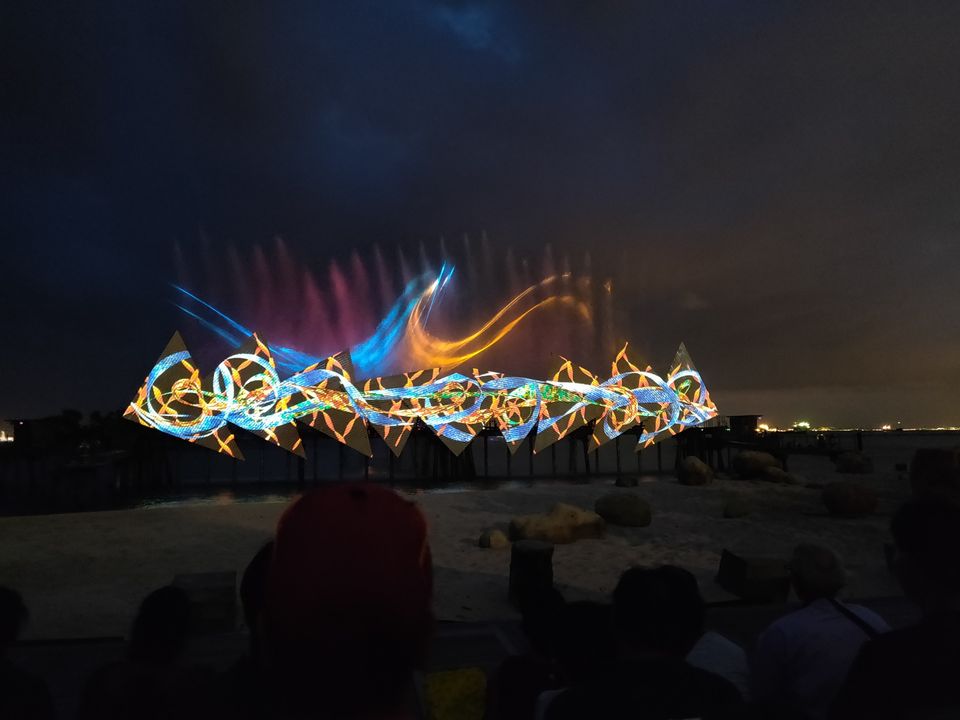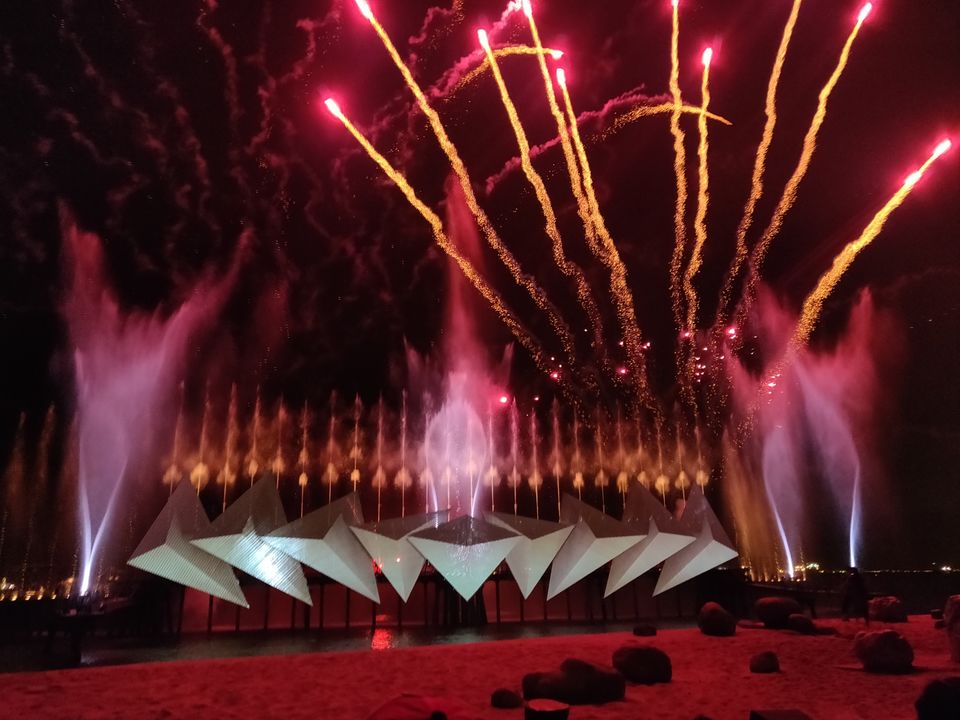 Took a 6am flight from Mumbai and reached Singapore by 2pm.
As per package itinerary, the driver picked us up and dropped us to the the Marina Bay Cruise center. As we had booked Palace Suite, we were given a VIP treatment where our luggage was checked in without getting in line and we were waiting in the lounge with refreshments. Other people were standing in the queue for hours and hours! Imagine thousands of people trying to get on a vessel! The queue over there was never ending! Thankfully, we were away from all of these and our immigration and embarkation also happened smoothly.
By 10pm, we were on the Genting Dream cruise and my god, this was really no less than a dream!
Walking walking and walking! The cruise was enormous, and we took a lift to the 15th floor to reach our rooms.
The first reaction when you enter the room is 'holy wow'!!! (You can see the image)
A huge balcony which is double that of other rooms is just heavenly.
You have your own in-house butler whom you can call anytime for any assistance and he guides you about the shows, events and perks of the cruise.
Wi-Fi was free for us, but not sure about other stateroom guests.
Firstly, we decided to have our dinner, which we did in the special palace suite guests only restaurant which was really nice. We could also have our meals in other 5 free restaurants, but the rush over there was too much as it's open for all the cruise guests.
Decided to go for a stroll and spent time on pool deck with people dancing on music during a artist show. Around 12am we saw the ship disembarking the Singapore shore and sailing into the sea.
Went to sleep by 2.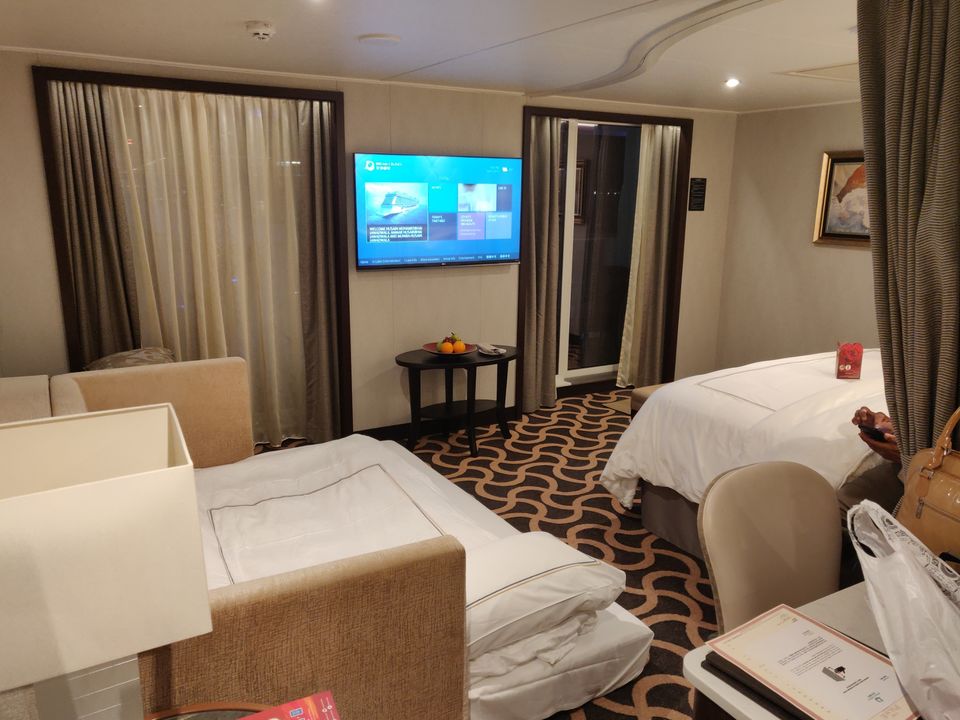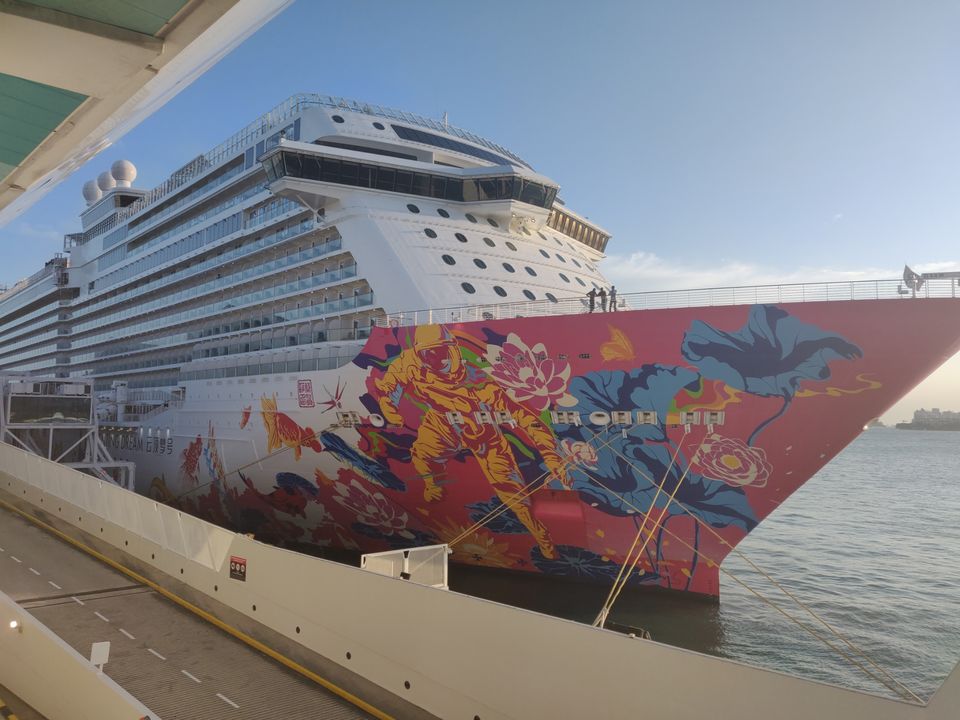 The most anticipated day!
UNIVERSAL STUDIOS SINGAPORE!!!
This was one of the main reasons I agreed to come back to Singapore, because the last time I visited, this was under construction.
And I wasn't disappointed!
A fantastic park with such great architecture and themes, it takes your heart away at just a glance! The rides were exceptional and thrills you from the inside.
Tip: When you enter the park, begin your tour from the left, means from Madagascar ride. This means you start your journey from nominal rides to the mind blowing ones. So the excitement levels just keeps on escalating.
Most liked rides-
The Mummy- A high speed roller coaster which takes you front and back in pitch dark with animations through.
Transformers: The ride- A 4d ride on 6-axis coaster that takes you to several screens which makes you feel like you're in between the Autobots and Decepticons fight. Awesome!
Jurassic Park- Got excited hearing this? Yes, everyone does! The queue in this ride is loooooong. Took us 2 hrs here on a Sunday. The ride is a tube like coaster which trails in a river and you se3 robotic dinosaurs on your way with a surprise at the end. If you've been to Rajasaurus ride in Imagica, it's kinda same but a bit better, mostly because I think Rajasaurus was copied from here. (You'll get wet in this ride)
Battlestar Galactica: Human vs Cylon roller coasters- There are two roller coasters differentiated by Human & Cylon or by their rails' colour. Red(Human) one was okayish, more of like Imagica's Nitro roller coaster. The grey(Cylon) one was breathtaking! The shit got real in the grey one.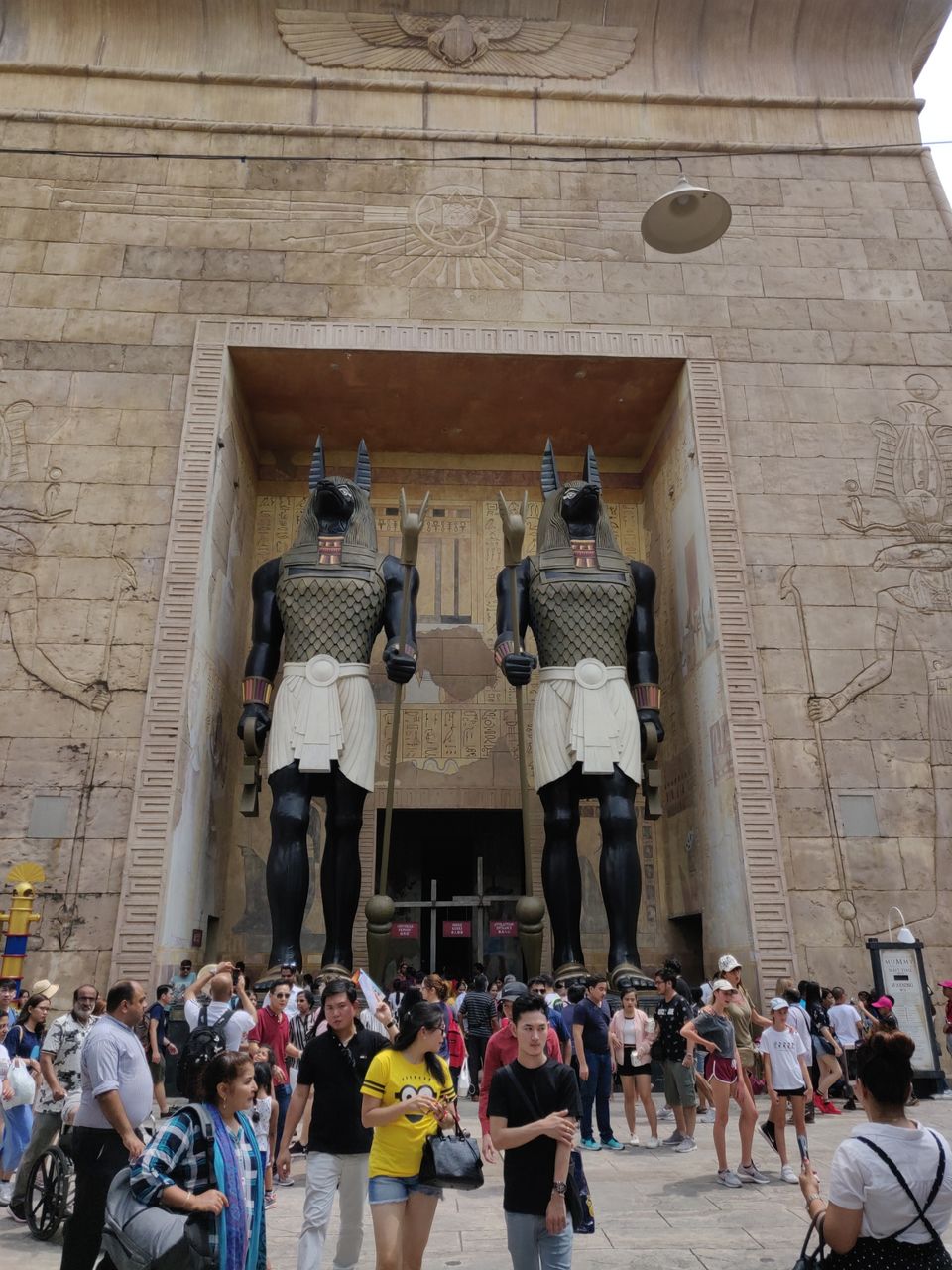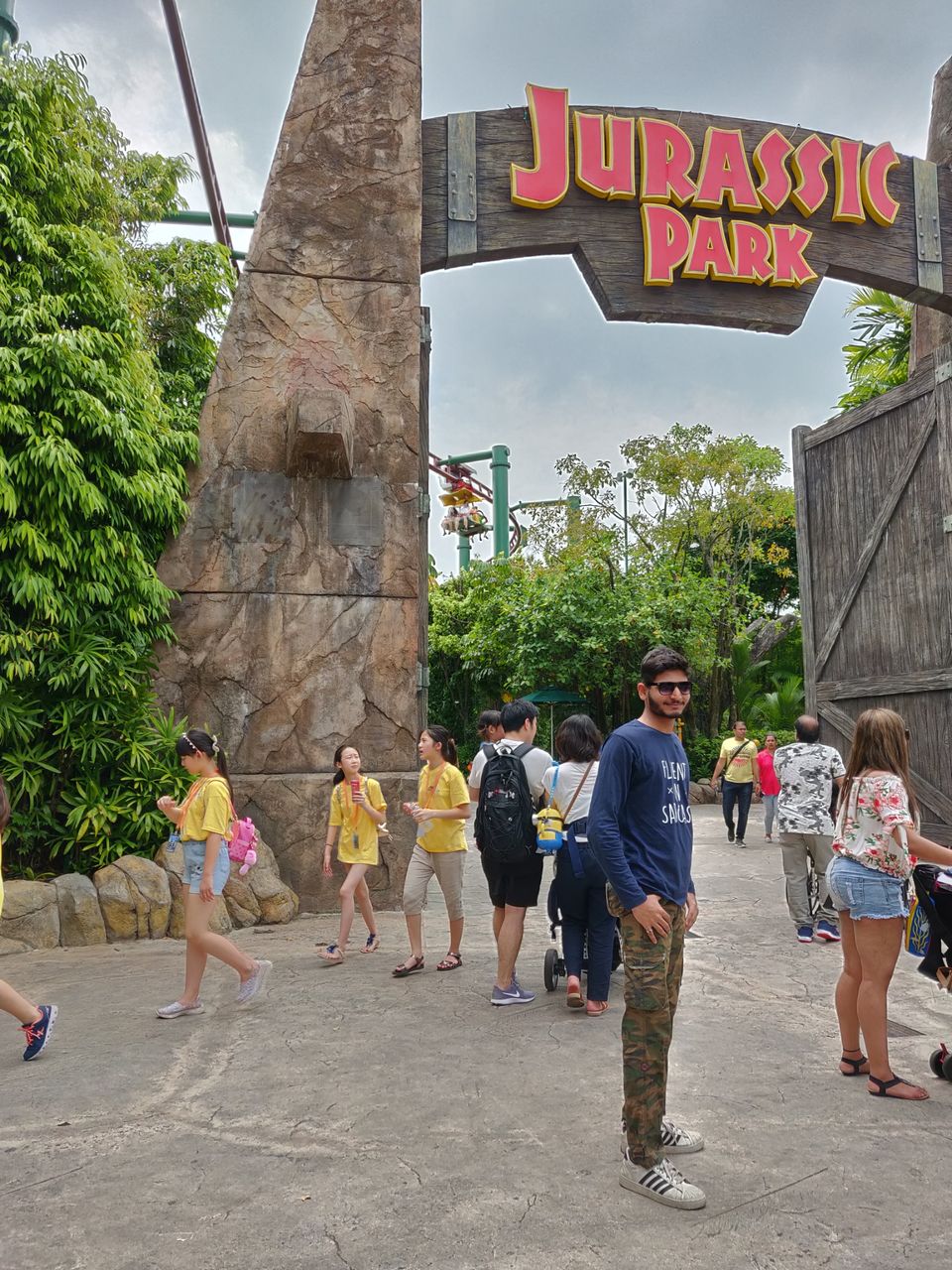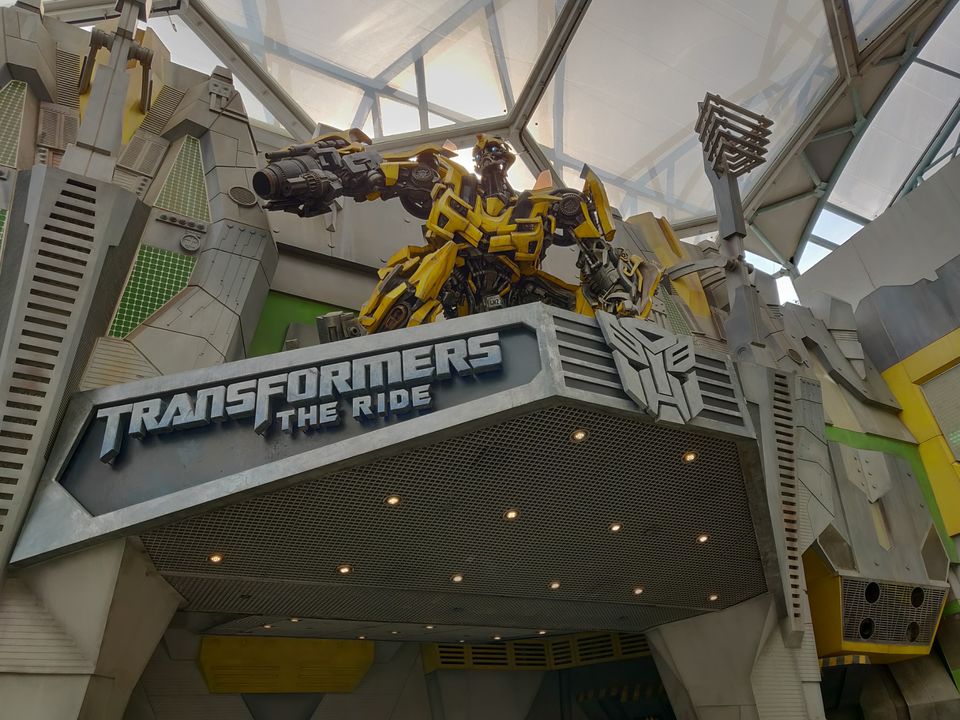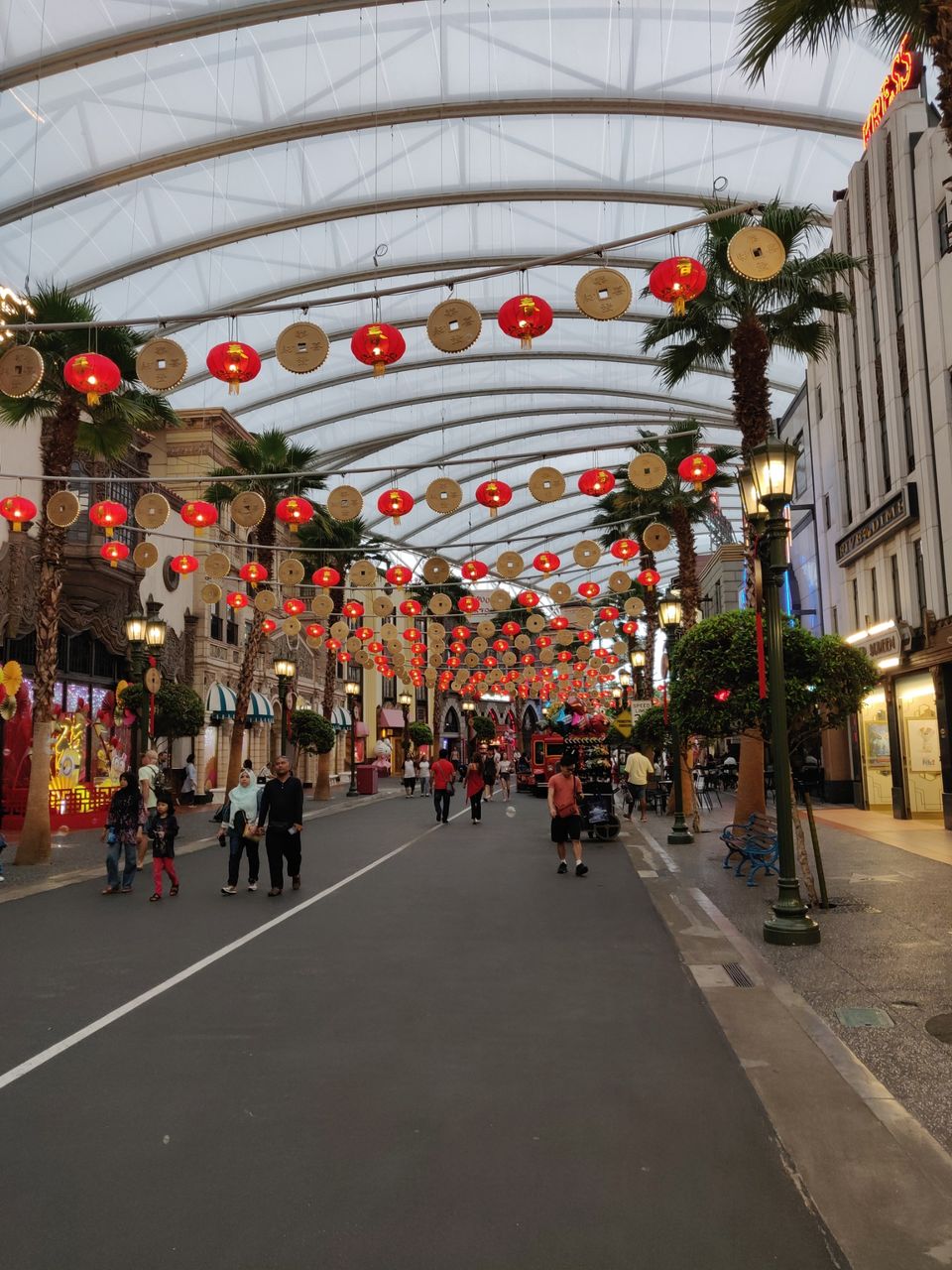 Got all packed and took a flight back to Mumbai!
FYI- We had booked an all exclusive package for this, where the only external thing we had paid for was KL sightseeing tour and Singapore flyer. All 3 meals were included as well.
Even at 2nd time, this city was just amazing!
- A happy traveller :)