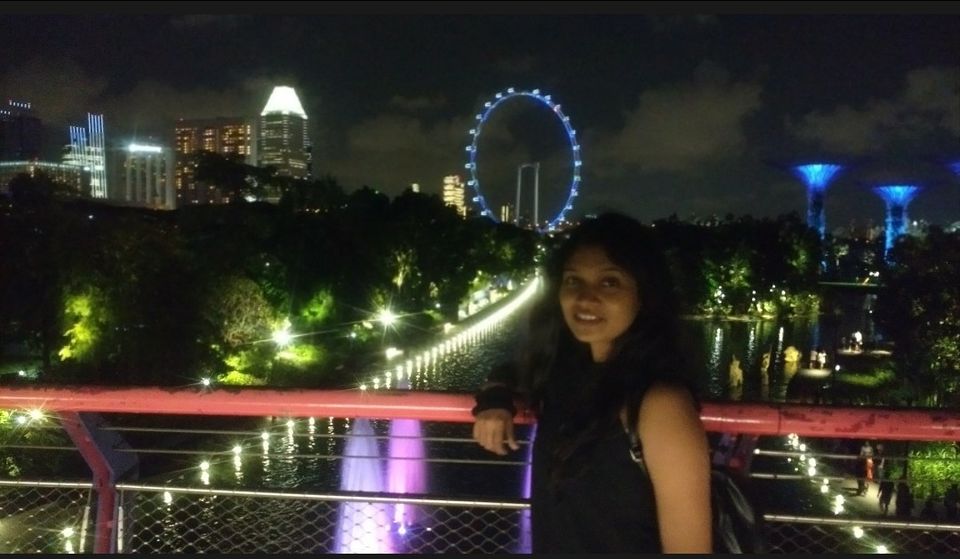 Eat, Pray, Love did inspire me. I really wanted to explore outside world...Just a thought came in my mind and as the secret says "what you think you will attract it towards you" ...The opportunity just came on my way which I grabbed instantly ...And so here I went to explore the outer world...yeah ...Singapore it was...
I did little R&D about tourist places in Singapore ... Already knew the fact that Singapore is safe to travel all alone.
Before you plan out all alone it's better to double check with the local travel agencies over there. Sometimes they actually have great deals to offer you. Even they provide you tickets at a very lower rate.
Also the public transportation system is awesome so you avoid taxi services as it is expensive.
Day 1:
I visited SEA Aquarium the very first day in Sentosa. Majority of the tourist attractions are in Sentosa Island. Totally man-made but very beautiful and delightful.
What you can see in Sentosa?
Universal Studios. E.A Aquarium. Beach City. Wings of Time. Skyline Luge Madame Tussauds.
You can travel either by cable car or by MRT Service.
MRT Service is quite cheap.
How to get in Sentosa by MRT?
All you need to do is find a metro map at the station and figure out which is the nearest station to you. From this station, make your way to Harbour front Station on the North-East Line.
From Harbourfront Station, enter Vivo City Mall.
Go to the third floor (Level 3) of the mall to board the sentosa express.
Sentosa Express Monorail is open from 7 Am to 11:45 PM, and follows an operation interval of every 5-8 minutes. It stops at four main stations, one being the Sentosa Express Station at VivoCity. The other succeeding stops include, Waterfront Station, Imbiah, and Beach Station.
How to Get in Sentosa via Cable Car?
Go to HarbourFront MRT station.
Take Exit B, labelled as Harbourfront Centre.
Follow the signs that lead to the Harbourfront Tower II. The Singapore Cable Car Station is at the top of this tower.
S.E.A. Aquarium (South East Asia Aquarium) is the world's largest aquarium. I haven't seen so many different species in marine life till now. I must say they have maintained it amazingly.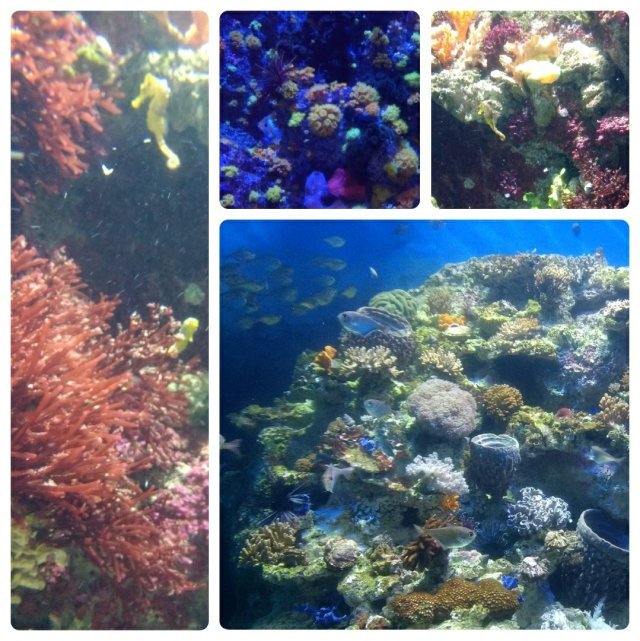 The next day I went to Universal studio by MRT.
Rides which you cannot dare to miss.
The rides are thrilling. The only worst part is the wait time which I experienced during Transformer ride. As I was solo rider I was able to enjoy rest of the rides quickly, hardly 10 to 15 mins wait time for me and for others it was 100 to 120 mins.
Transformer Jurassic Park Mummy The 4 D show. The Red and blue Roller coaster (Human and Cylon). The Water Show - Must see
I met one Chinese gal during my trip to Universal studio who was also solo traveller like me. She joined me for rest of the day. We had great conversation sharing our traditions and culture. I got to know from her that people in China think there are no proper provisions of toilets at public places in India. I wasn't sure what to reply over it I just told her "it's not like that and I am very sure when you come to India you will not face any problems ".
We both went to beach and had a peaceful evening over there watching beautiful sunset. From there we explored Vivo City and then I was on my way to Little India. This is what I like the most in solo trips. You meet different people and get to know their opinions about the world. How they see at world...How they think... and where we lack...
I explored Mustafa Market at Little India... Huge 3 storey building where you get almost everything...
Day 3:
Singapore surprised me every day. As the days were passing during my trip I felt as why can't we develop our tourism in this way. Lots of amazing places to explore in India which people aren't aware of.
How to get there through MRT?
So today I was on my way to Gardens by the bay.
Take downtown Line from Little India, Get down at Bay front. Start heading towards Exit B and you reach there.
Day and night view from Gardens by the bay ( All in one frame )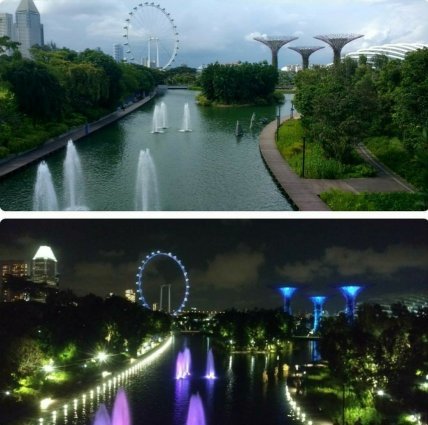 The next day I went for this Hop in Hop off ride which is best for sight-seeing. Excellent service by Singapore Tourism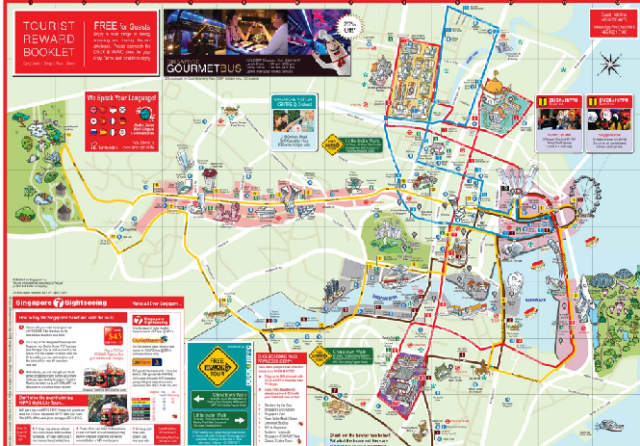 Last day at Singapore- Jurong Bird Park:
Unlike other bird park I must say this bird park did astonish me.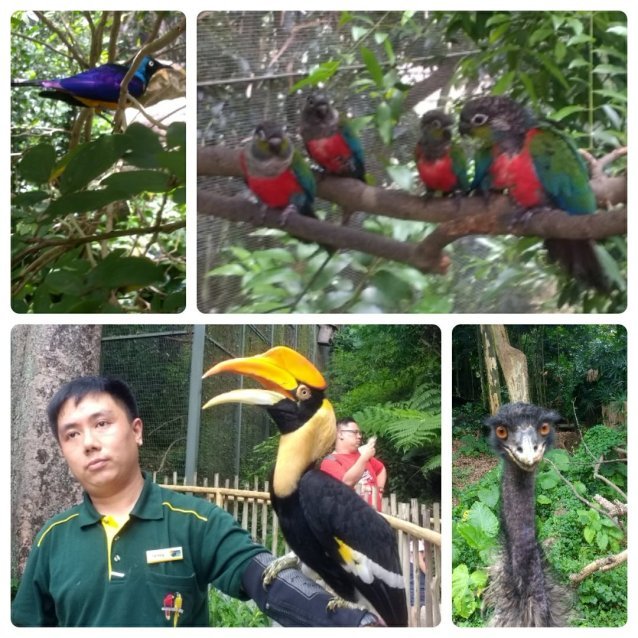 Marin Life @ S.E.A Aquarium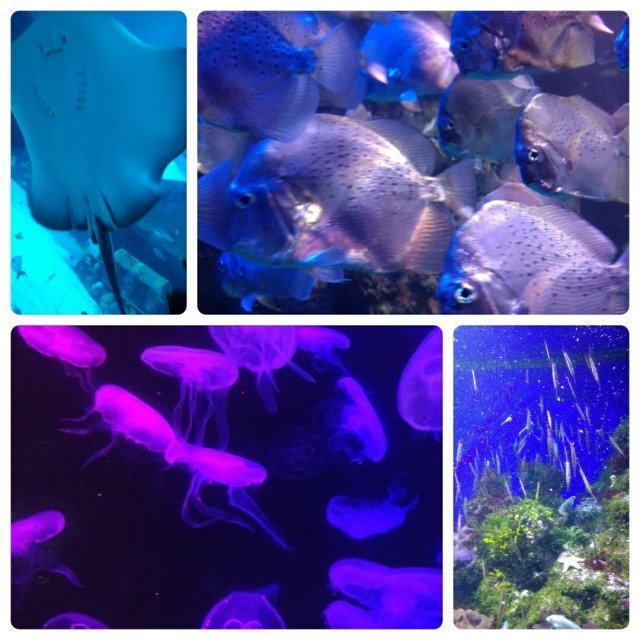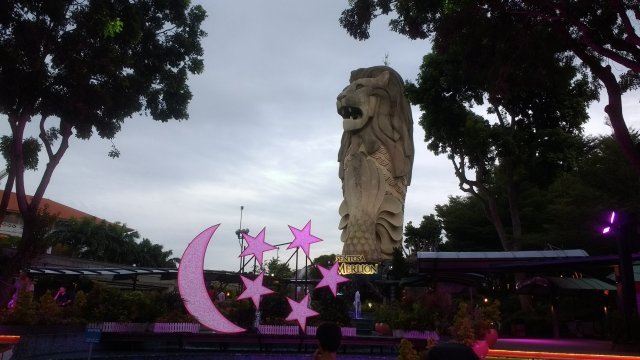 @Sentosa Merlion
My Day 1 was all about knowing things and exploring.
Day 2:
There are total 5 lines (Blue /violet/brown /green/yellow) where you can travel (Map as given below) which starts around 9 am from Suntech City and ends approx. 7pm.
It Covers everything. The best part is if you want to just get down and explore one particular place you can do that and again hop into the next bus. The bus service is available in every 15mins.
Initially I wasn't aware that I was able to Hop in and hop off on all the 4 lines so I missed Yellow partially, green and brown line completely but I managed to complete other 3 lines.
Places I covered during Hop in and Hop off -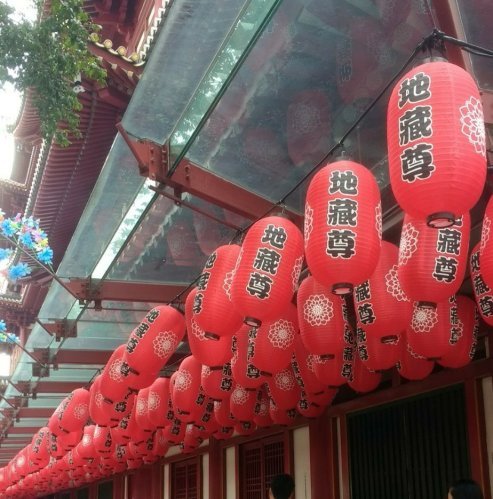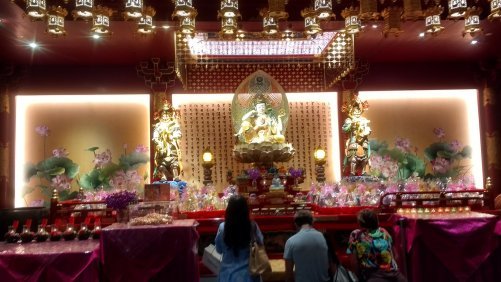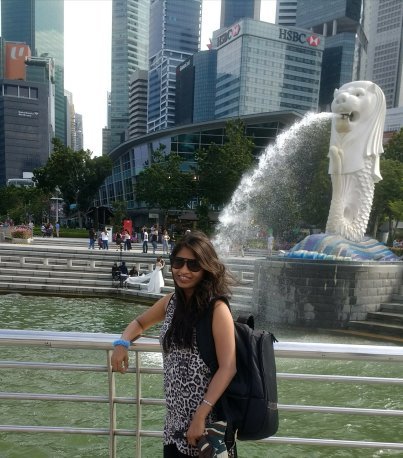 China Town- Shopping and visit to Buddha Tooth Relic temple and Mariamman temple Clarke Quay Merlion Park Marina Bay National Museum Gardens by the Bay Singapore Flyer
Day 4:
What not to miss in Gardens by the Bay?
I was out of the station and started exploring the heritage garden heading towards the dome. In few meters you will be able see an enchanting view of Fountain, super tree groves, dome and Singapore flyer in one frame.
Super tree groves The Dome- Flower dome & Cloud forest Exhilarating musical night show. View from marina bay sands next to gardens by the bay. OCBC Skyway. (I missed this)Singapore night view from Marina Bay Sands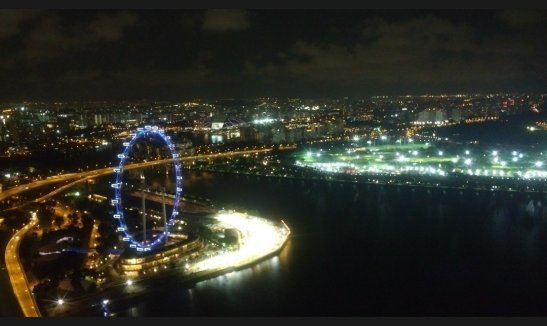 I have pictures to tell a lot about the above.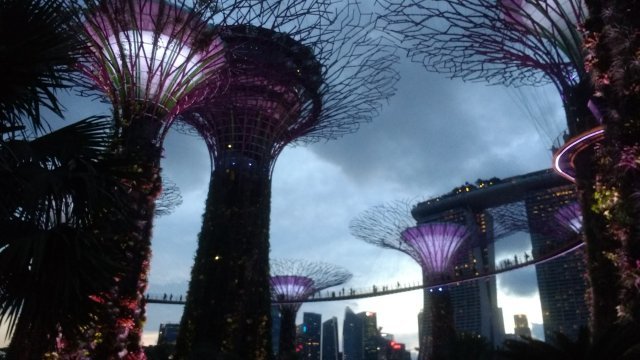 Super tree groves are 20-25 m tall which dominates the garden view. I must say super tree has super view on both day and night. At day it does act as a shade and at night it comes alive with the spectacular display of musical light and sound show.
Marina Bay sands will show you panoramic view of the whole city at night. Also don't miss to see again the light and sound show at 9 pm from the there. Both the views of the show from the garden and from marina bay is very different. Don't miss that.
Day 5:
Different species of birds- Cute ones, The dino- birds' ones... I really had fun spending half of the day over here.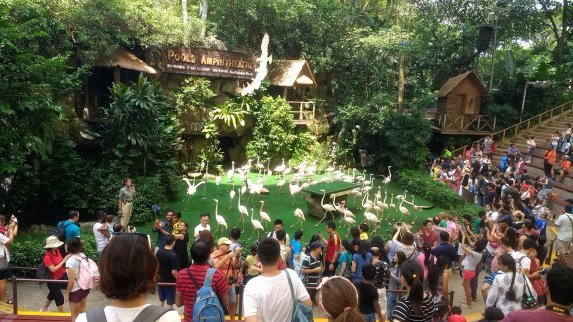 What I liked the most is the amazing bird show which is for approx. 30 mins but you will love it to the core.
There are so many species of birds which we actually are not aware of and this bird park has tried its best to showcase most of it.
Feeding Lory Birds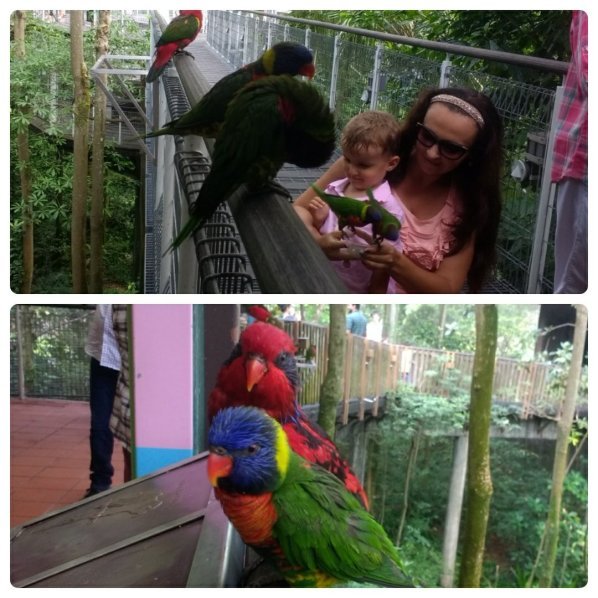 There is a place over there where you can also feed the Lory birds. You get the Lory food at $3 per cup and get your photos clicked with them which is worth to spend .
Finally dont miss Butterfly Garden @Changi Airport.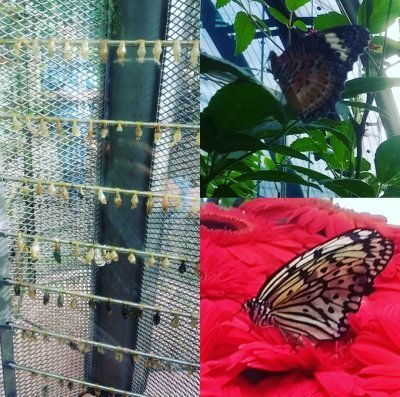 There is also a show called Lunch with Birds where you can have lunch with all birds around you which costed around $20. I didn't find it worth but guess what fortunately when I was having lunch birds came besides me. Luckily I had lunch with birds free of cost.
My Singapore experience was all about knowing and meeting different people, realizing there is so much to learn from the world, dealing with few things on own and analyzing self where I can improve more.
Frequent searches leading to this page:-
Singapore tourism, Places to visit in Singapore for couples, Singapore tour package from Delhi with price, things to do in Singapore on a budget, best places to visit in Singapore, Singapore family tour package with airfare, things to do in Singapore for couples