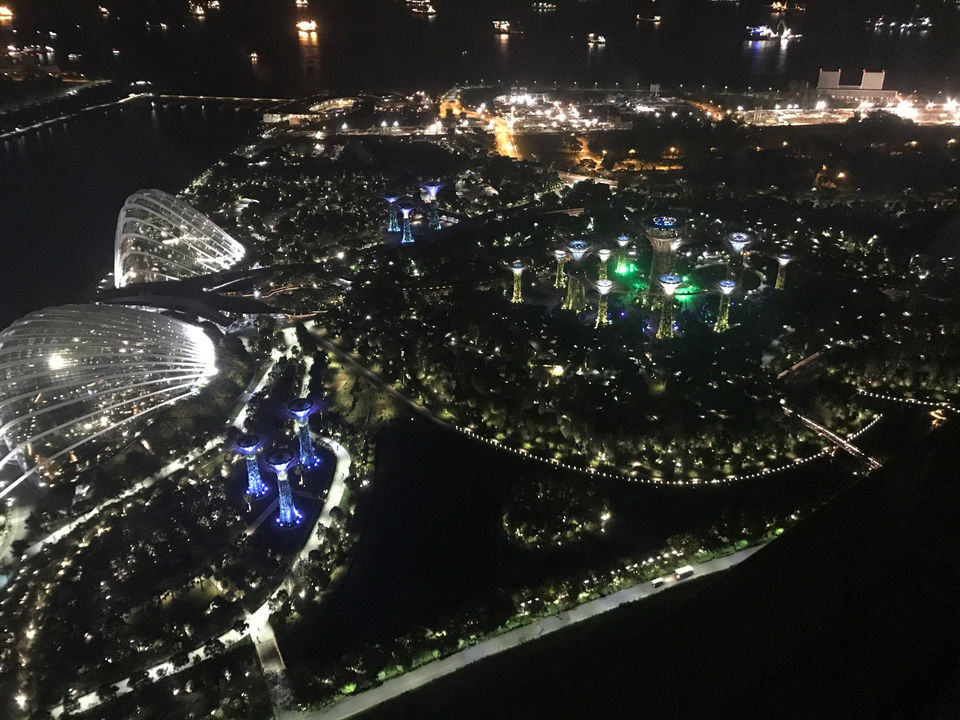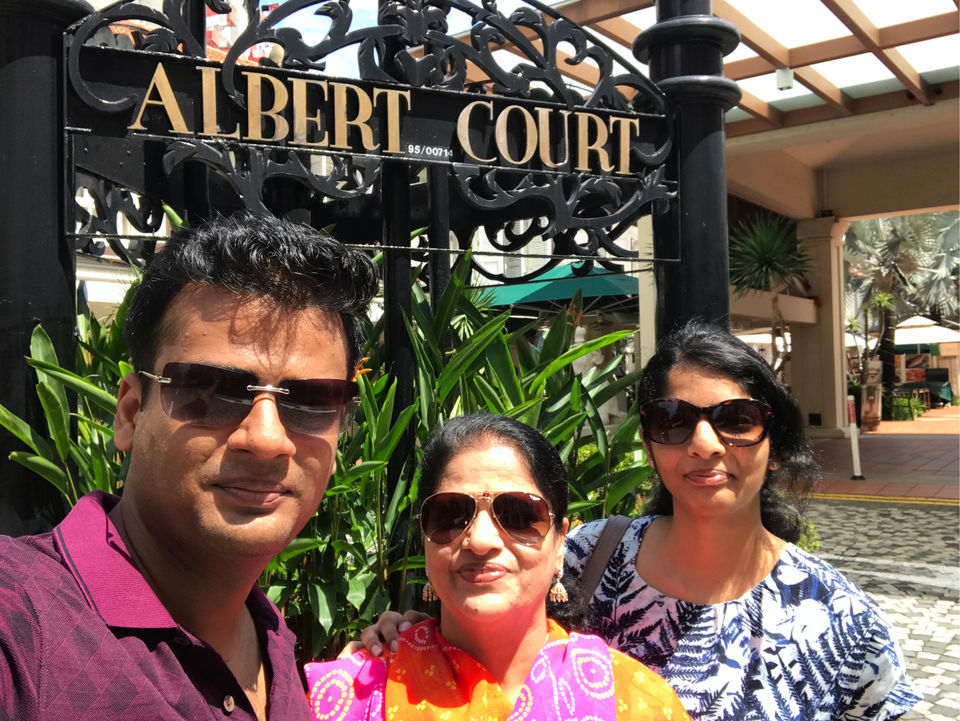 If you are planning to visit Singapore and Malaysia along with family or friends and wondering how many days should one spend in each country , then go through my day wise itinerary and I am sure you will have an amazing experience.
I had been to Singapore, Langkawi and Kuala Lumpur recently with my family for 9 days.
Singapore is a well planned country and a perfect getaway for a family vacation.
General reviews about Singapore hotels are that they are expensive and room size is small.I had read a lot of reviews about Singapore hotels and decided to go with Village Hotel Albert Court. We had a wonderful experience.Staff were knowledgeable and courteous. Room was big and clean. Room services were apt. Little India and Rochor MRT within walking distance. Many Indian restaurants nearby. We had our breakfast and dinner at Anand Bhavan which was just outside the hotel and at very reasonable prices. I would highly recommend people to stay at this hotel.
We started with visiting Gardens by the Bay. Take MRT and alight at Bay Front.
Exit the MRT by following the sign board and you will enter Gardens by the Bay. Entry is free. I would recommend to spend around 6 hours as it is a huge garden with fantastic views and surroundings (Marina Bay Sands and Singapore Flyer). Super Tree Grooves (Tall tree like structure) and OCBC sky-walk gives an amazing view. 7$ per person to take the sky-walk and one can be at the sky-walk for only 15 minutes. Next on to do list is to visit Cloud Forest and Flower Dome(Glass Conservatory) and one would see different types of plants,flowers and gardens (i.e. California, Australia Gardens etc). 28$ per person for both domes. If you are hungry, go to Satay by the Bay which is a hawker center inside Gardens by the Bay and a lot of food options are available at affordable prices. By 7:45 pm be near the super tree grove and enjoy the free light show which is for 15 minutes.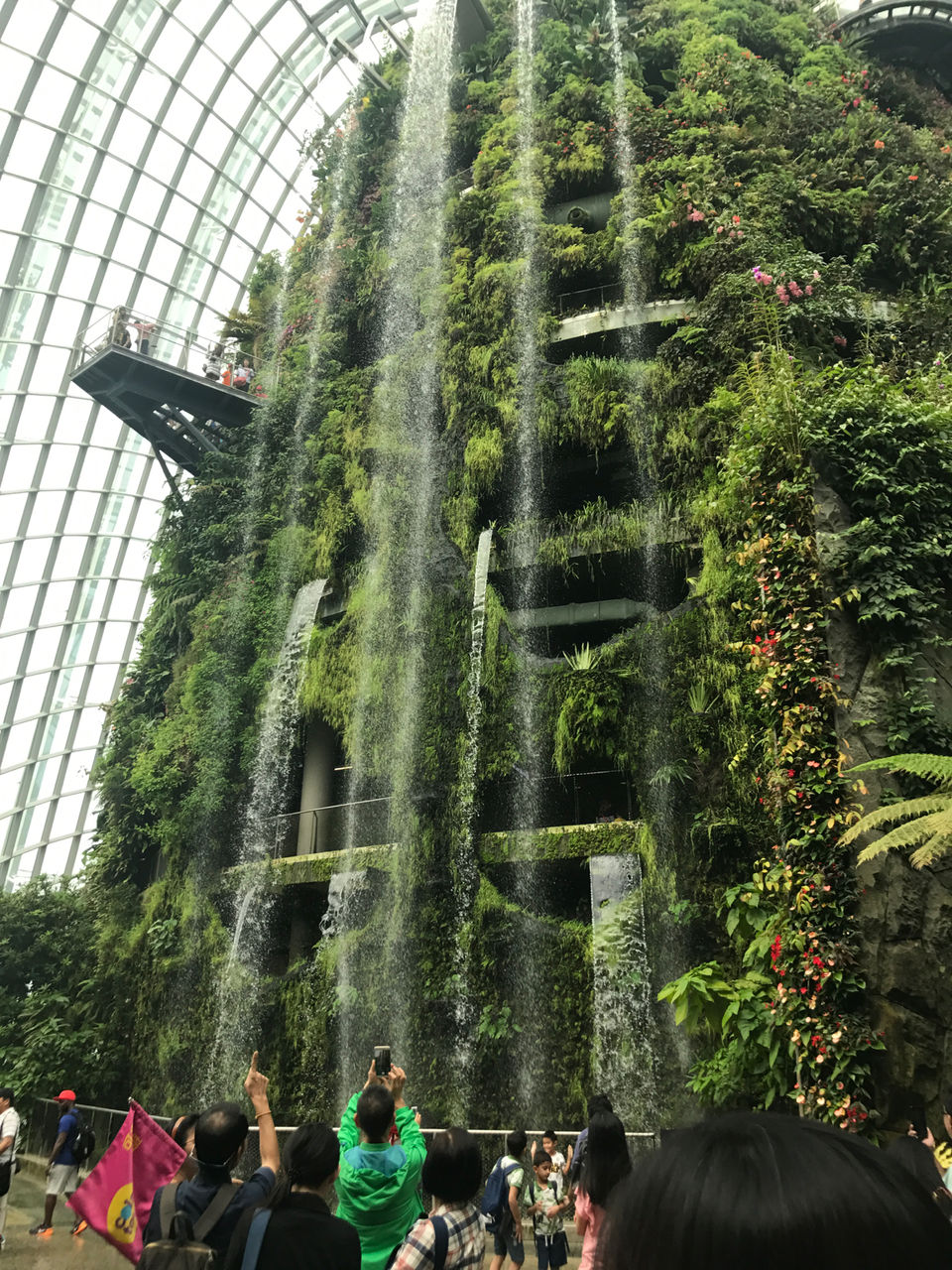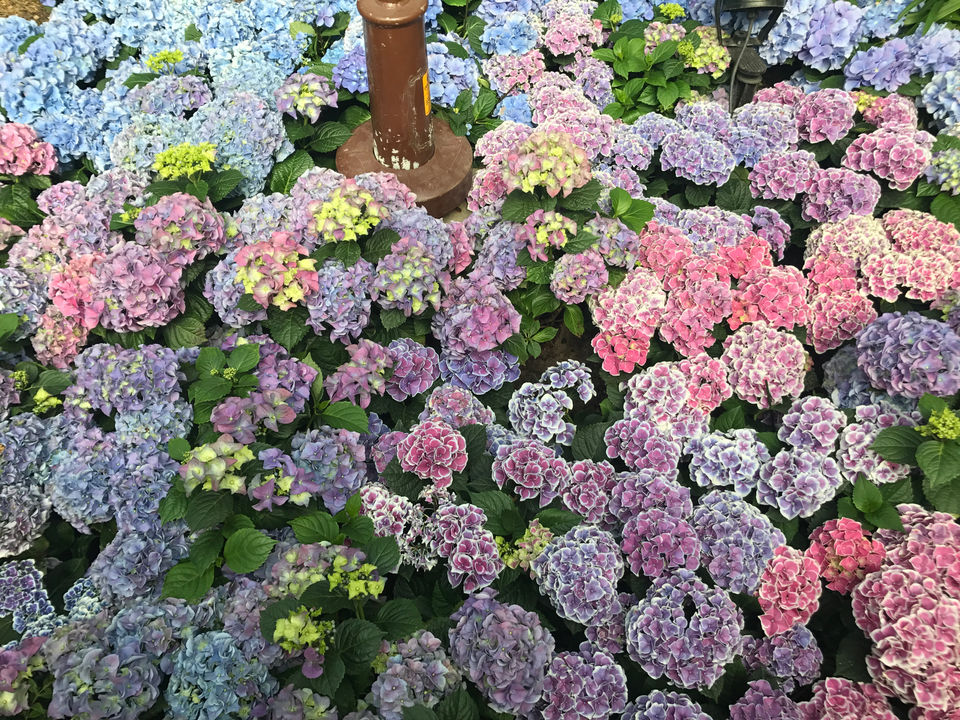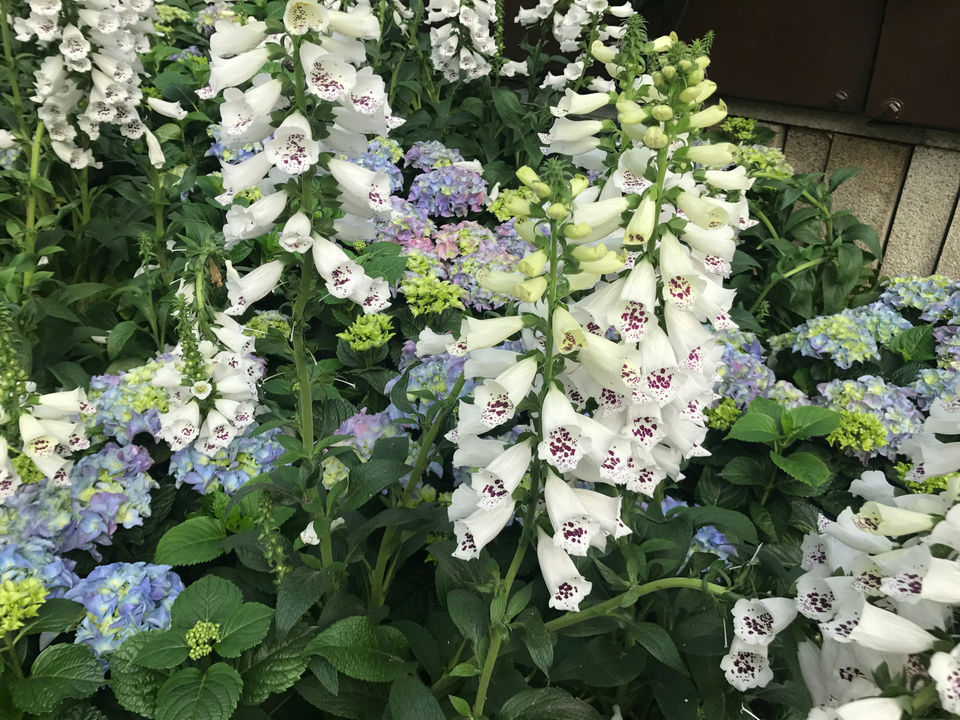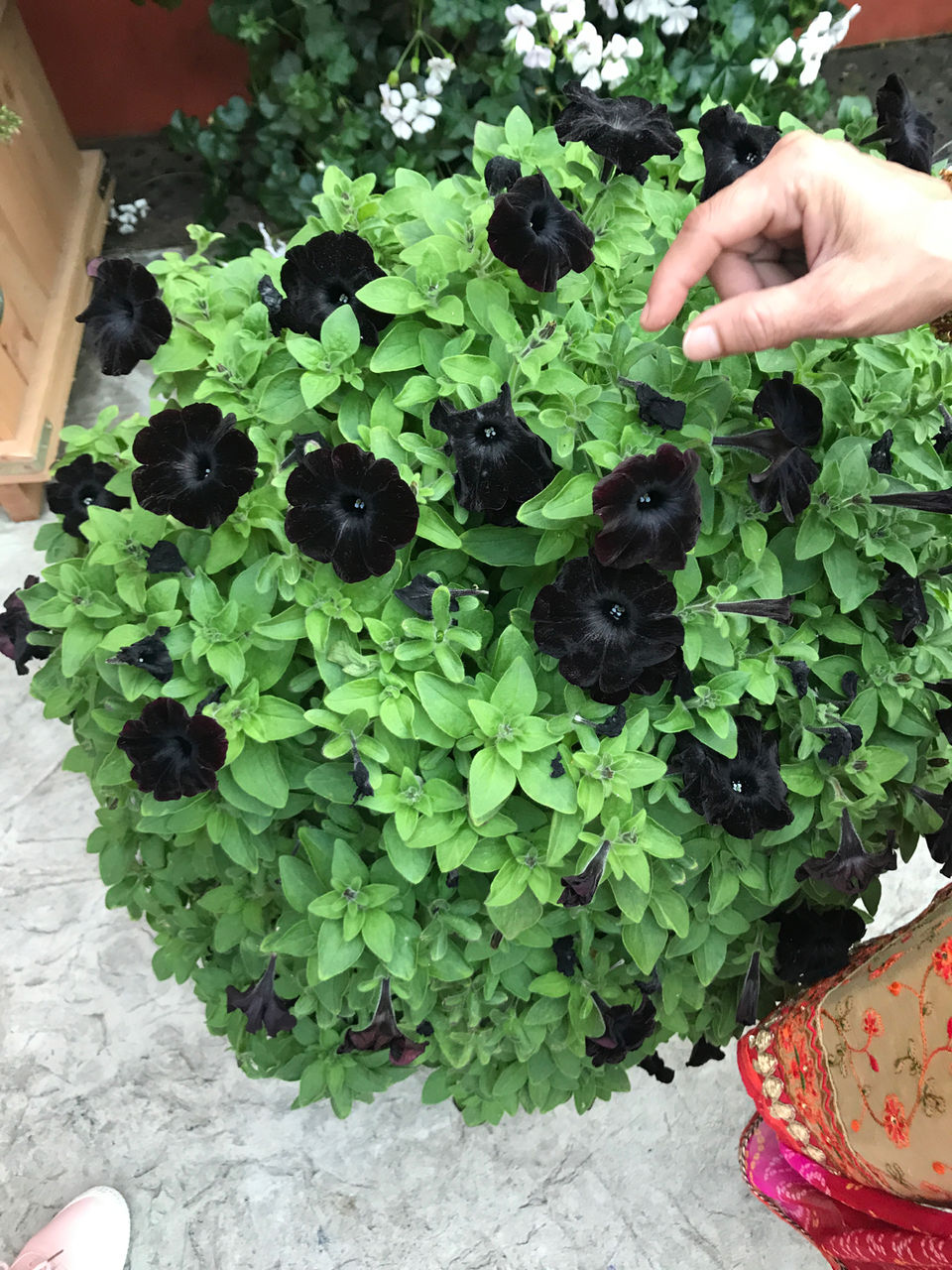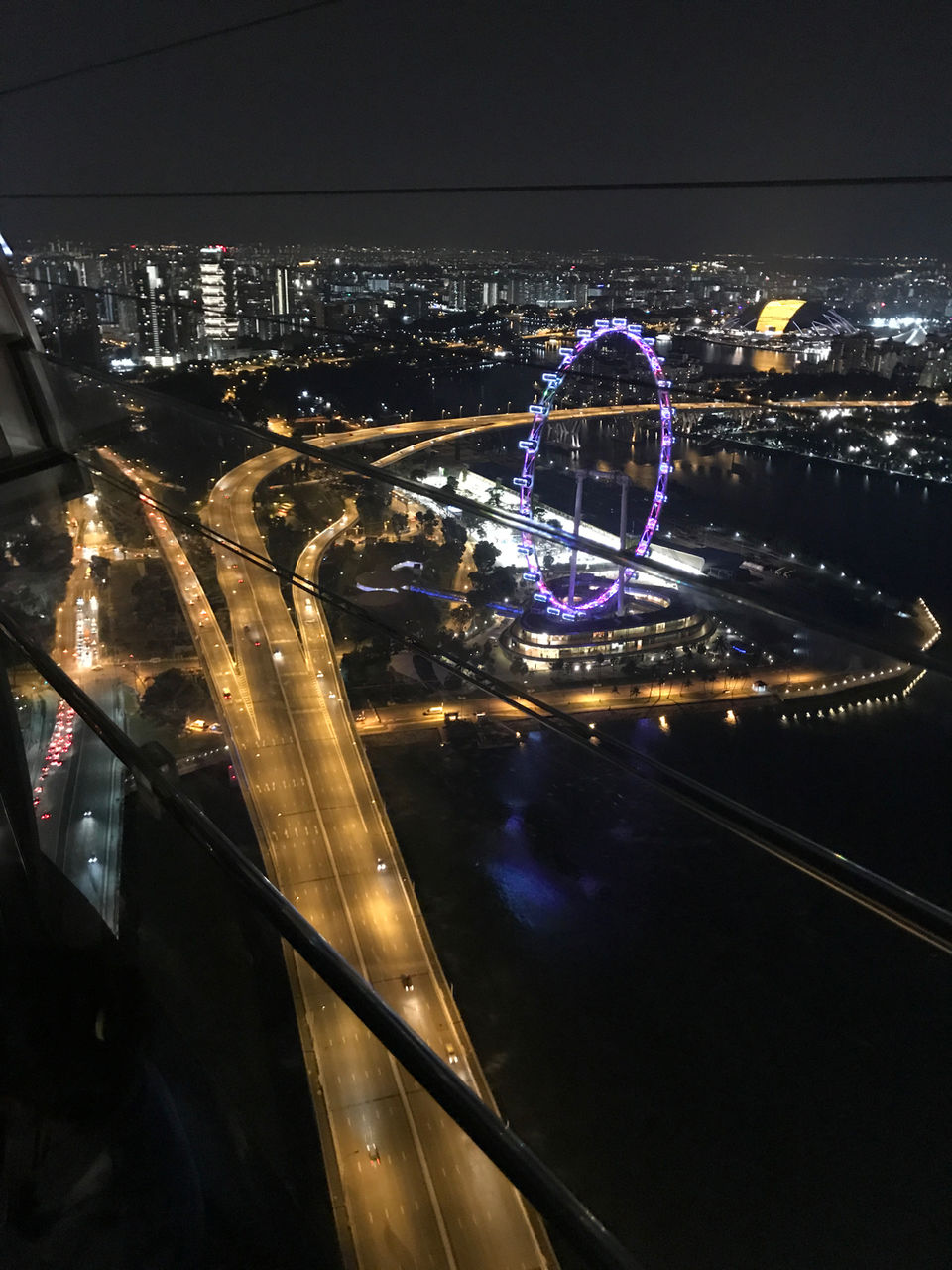 After the light show, head to Marina Bay Sands by crossing the bridge from the entrance of the Gardens by the Bay. Entrance to the Marina Bay Sands Observation deck (57th floor) is 23$ per person and enjoy an amazing view of the city from the top. Buy tickets online to save time.Every Saturday evening around 8 pm (from July till August) you would be able to witness fire works. Have a drink at many of the bars and restaurants available at Marina Bay Sands and relax.My recommendation is CE LA VI. A perfect end to Day 1 with a lot of memories and pictures.
Tips: Tickets to Marina Bay Sands Observation Deck, Cloud Forest and Flower Dome can be purchased online. OCBC sky-walk ticket can be purchased at the venue directly since there is not much queue.
Singapore Flyer, Raffles Place , Merlion Park and Clarke Quay.
Take MRT and alight at Promenade. Singapore Flyer(Giant wheel) is just 5 mins away from the MRT. Why go Singapore Flyer when we have already seen the city from the top of Marina Bay Sands and at the top of it its expensive too?.33$ per person for half an hour ride. The answer to that is : it's just an another experience one should have and you get to see the city in day time from the top.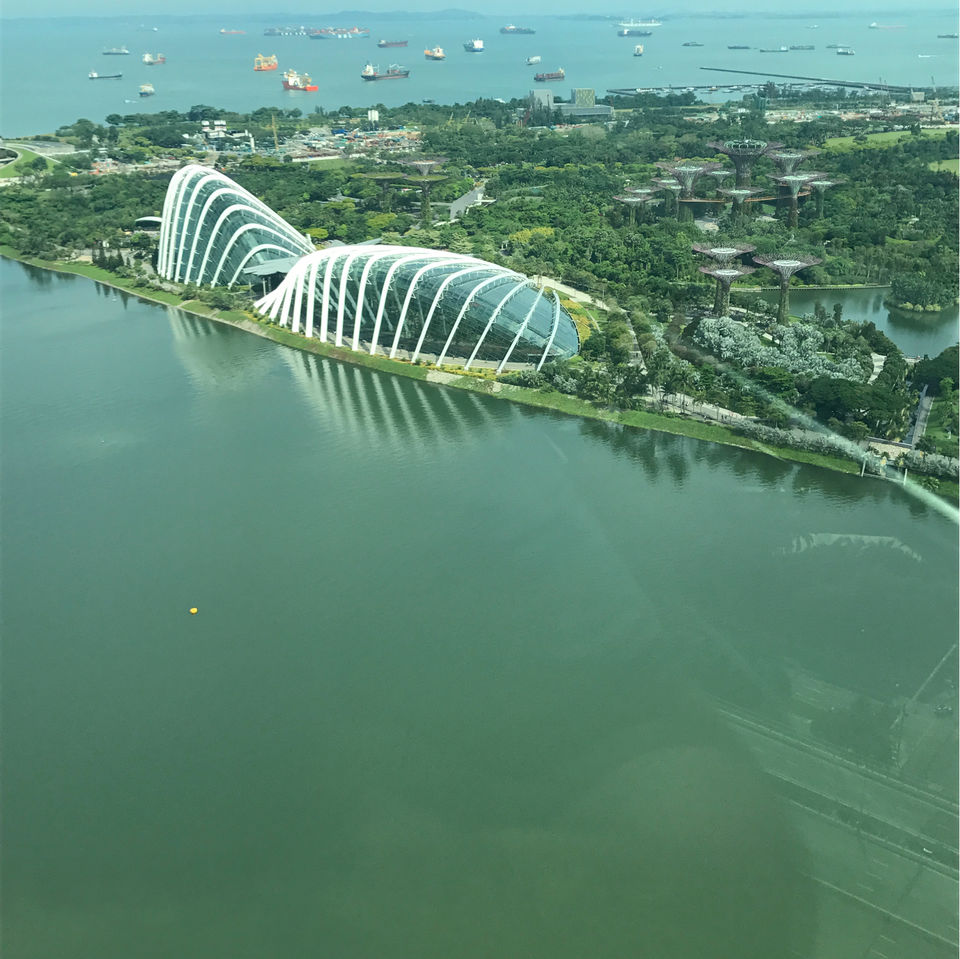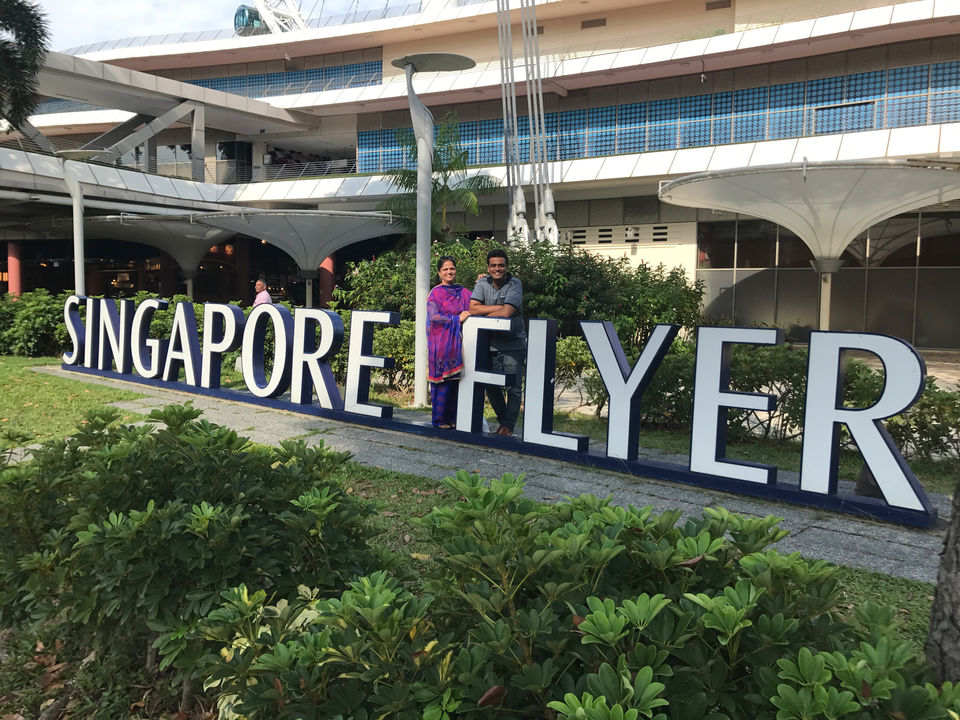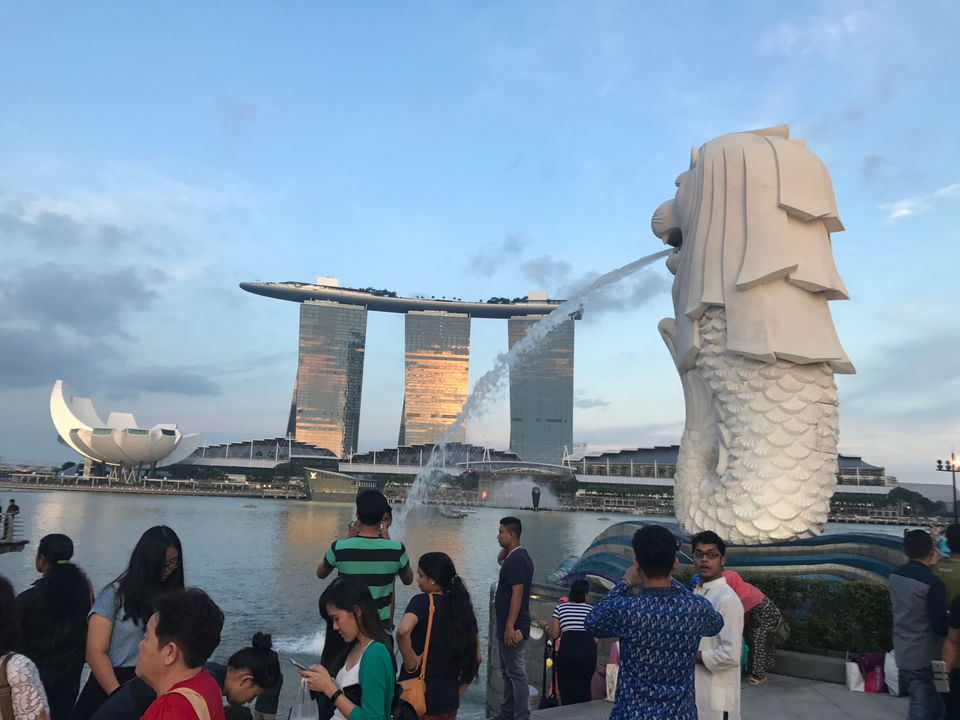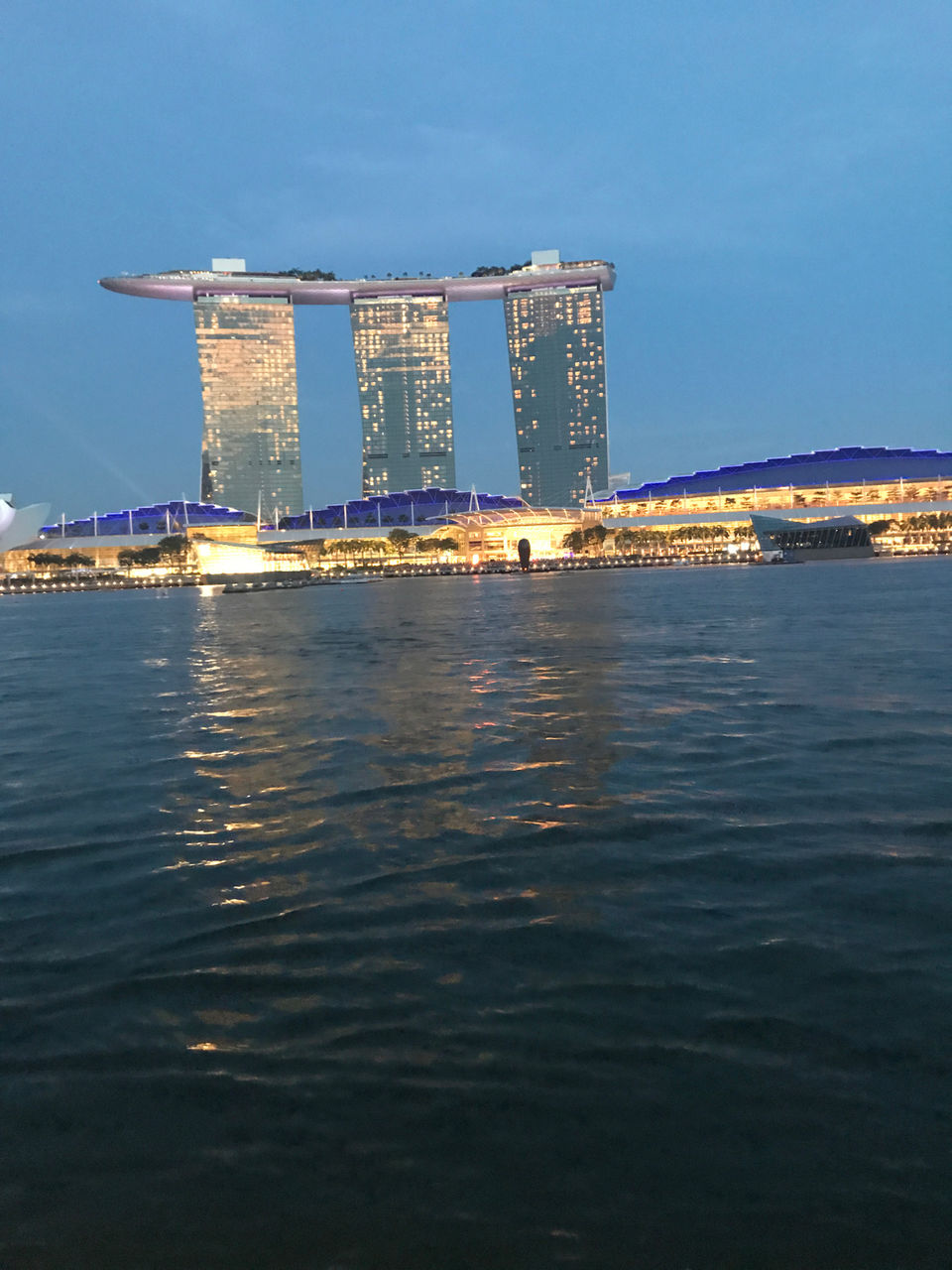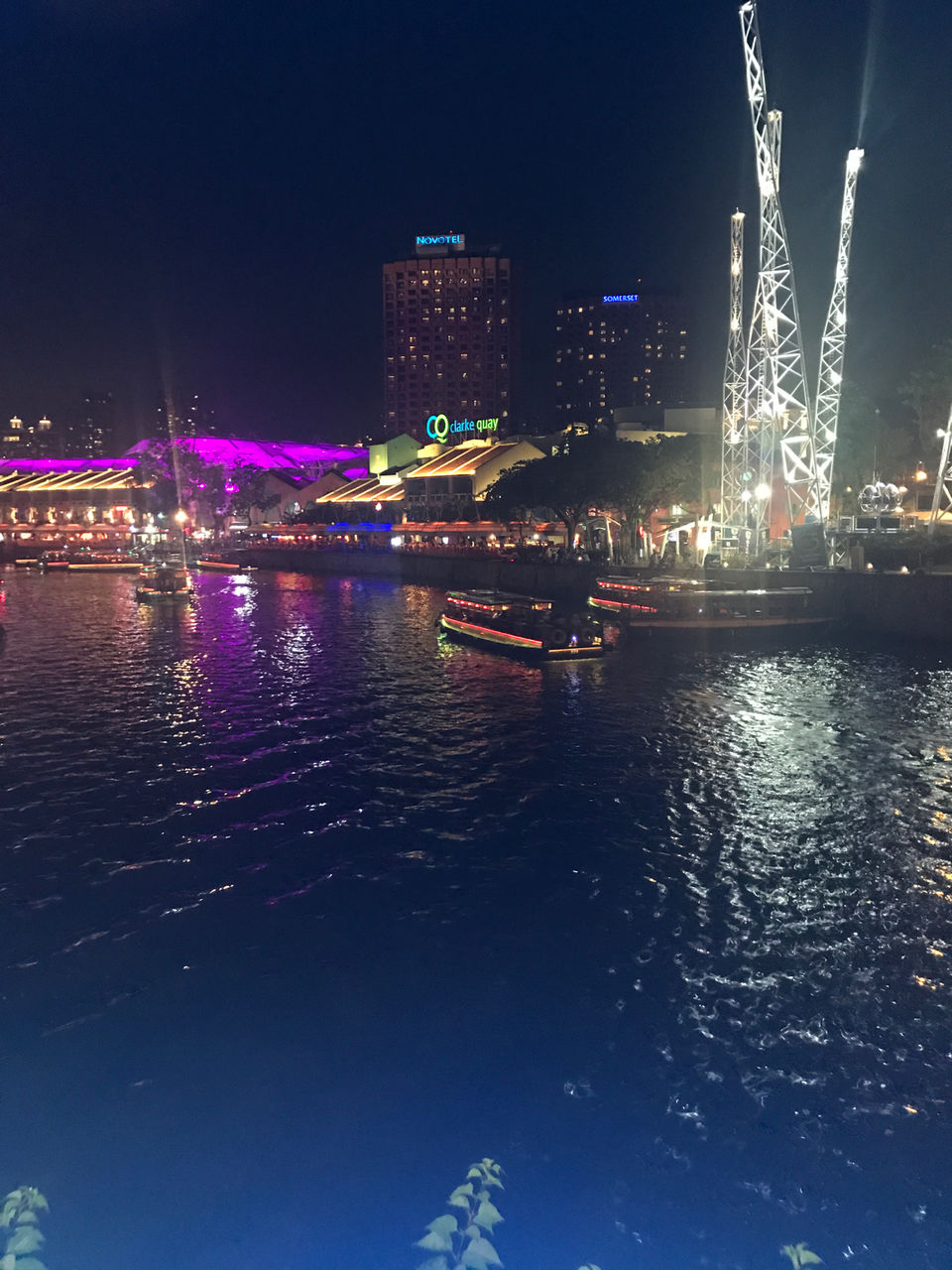 Universal Studios is in Resorts World Sentosa. You need to again alight at Water Front Station via Sentosa Express and walk few minutes to reach Universal Studios.
Universal Studios is a theme park comprising of :
New York New York
Sci-Fi City
Ancient Egypt
The Lost World
Far Far Away
Madagascar
Hollywood
You can easily cover all of these in one day. Enjoy all the adventure rides and 3D shows.
My favorites:
Revenge of the Mummy,Lights, Camera, Action!™ Hosted by Steven Spielberg,Transformers The Ride,Battle star Galactica,Jurassic Park Rapids Adventure, Water World,Shrek 4-D Adventure,Enchanted Airways & Madagascar- A Crate Adventure.
Do visit the Universal Studios Shop at the entrance.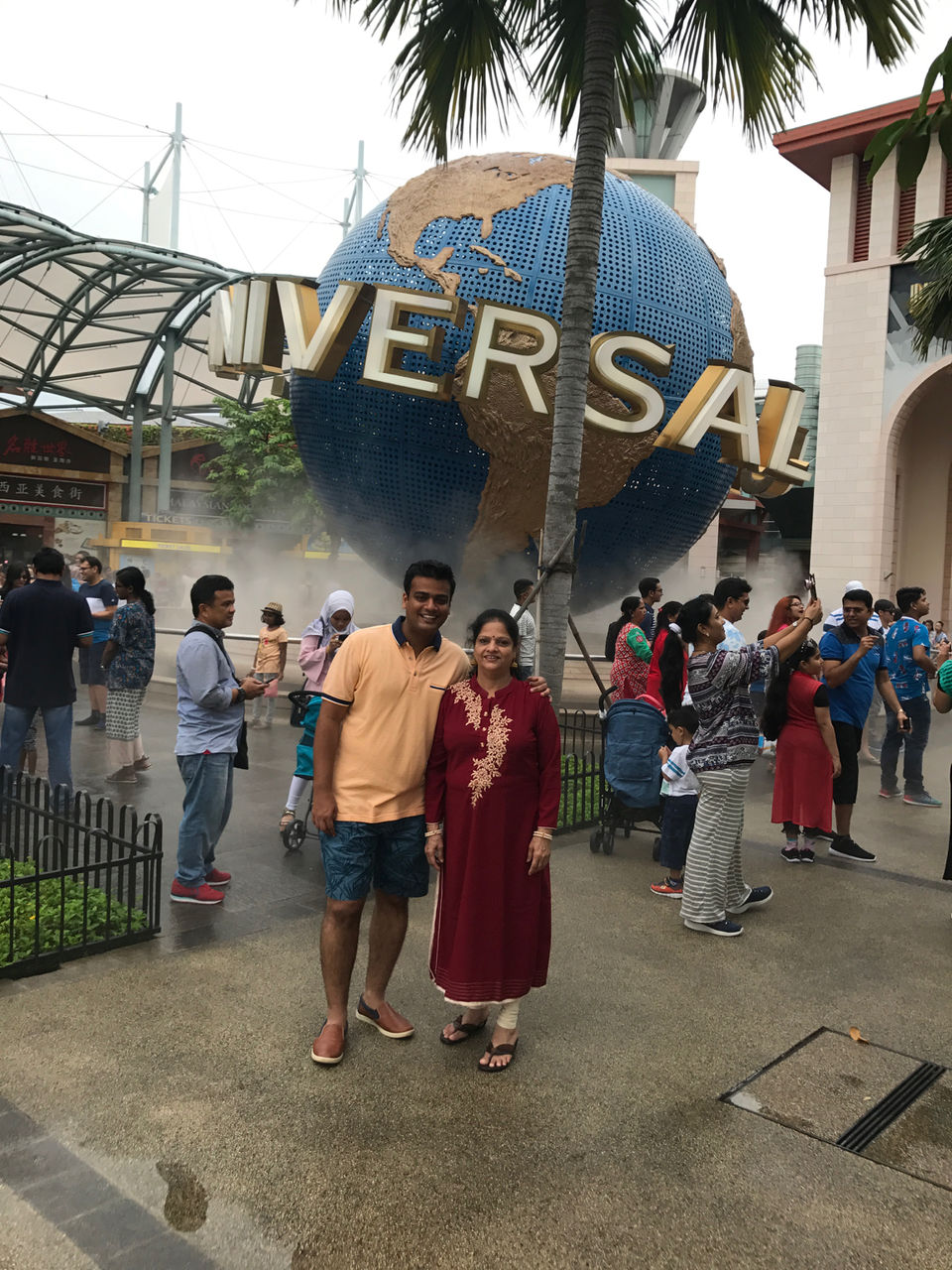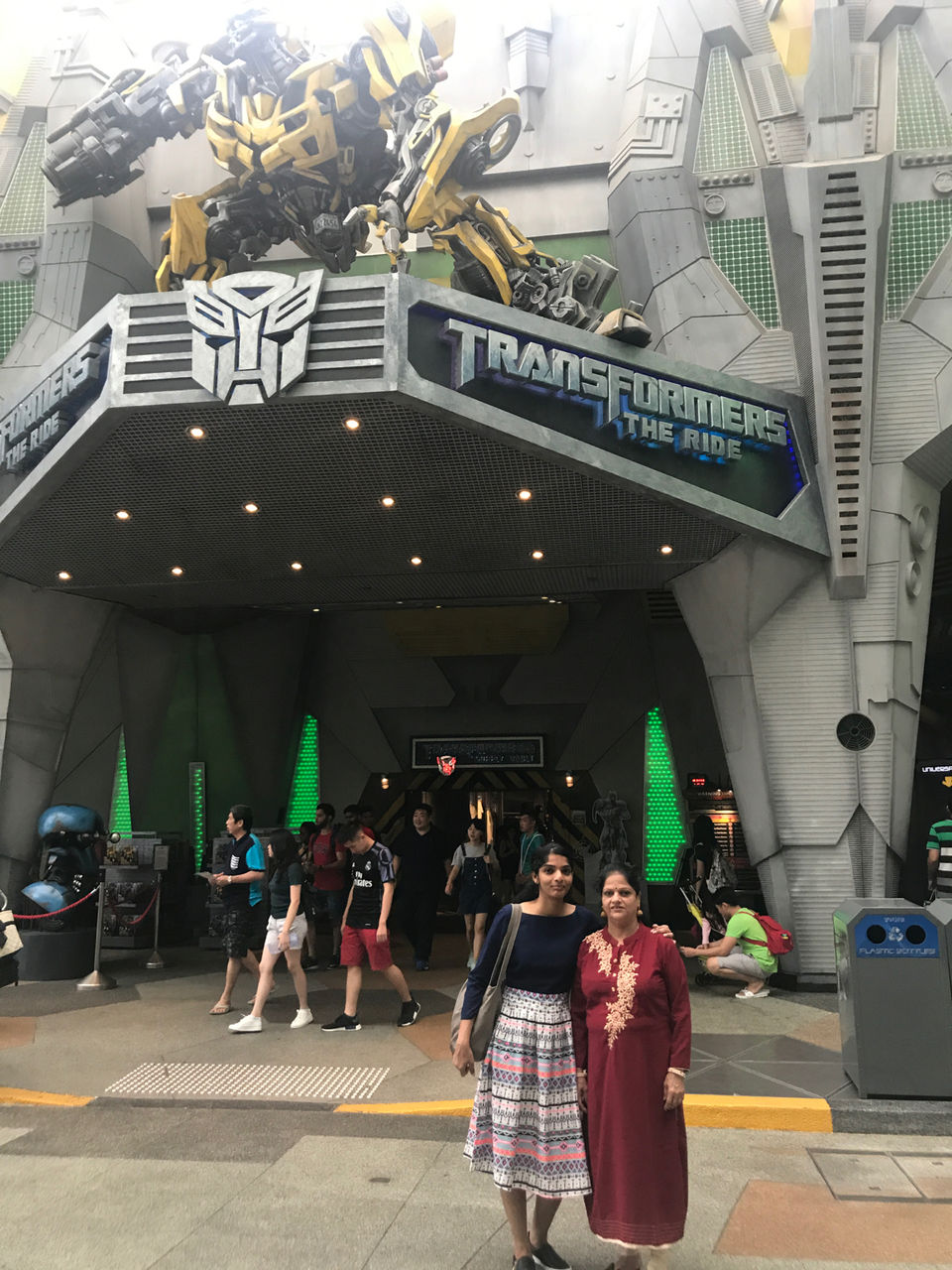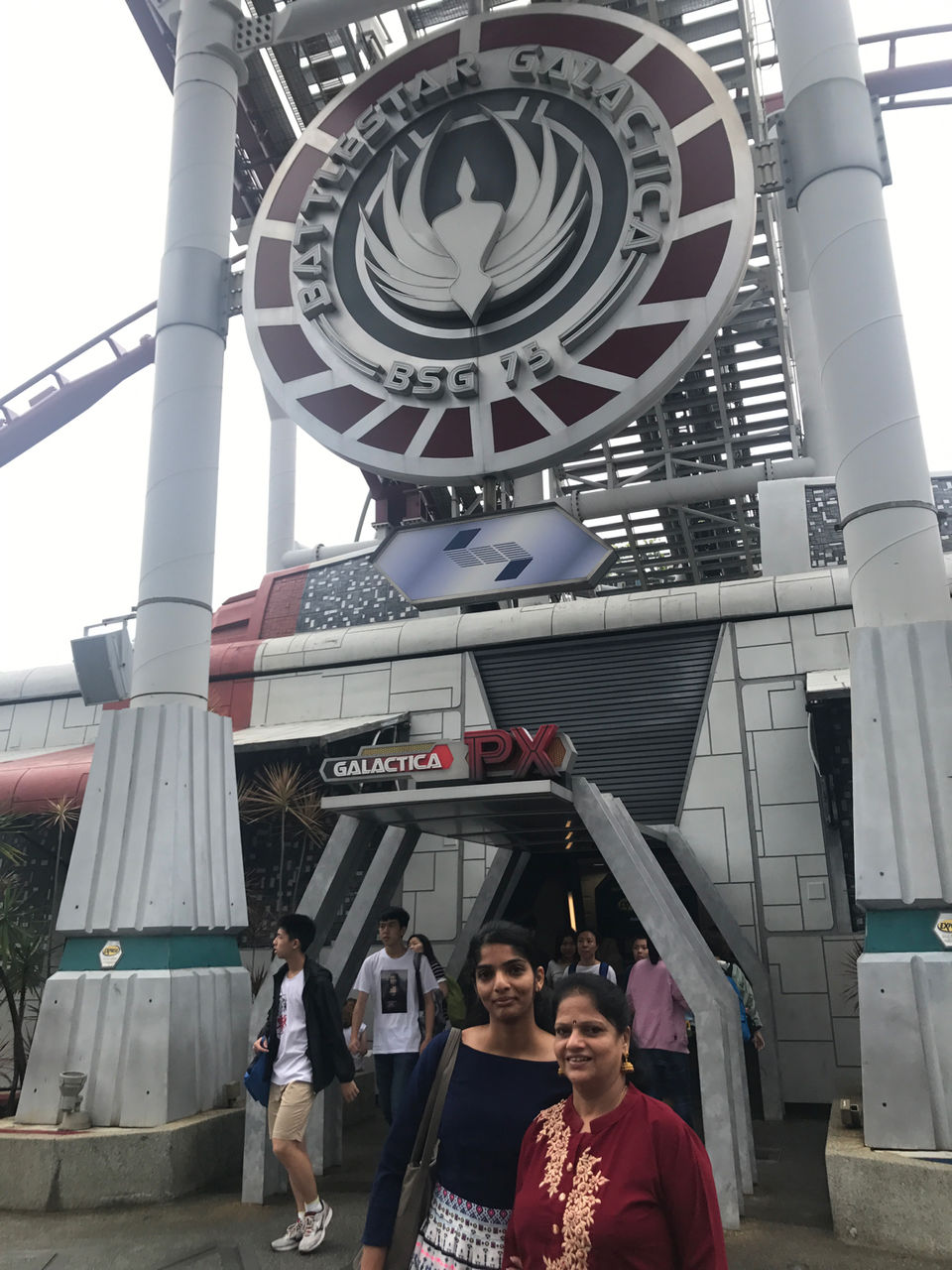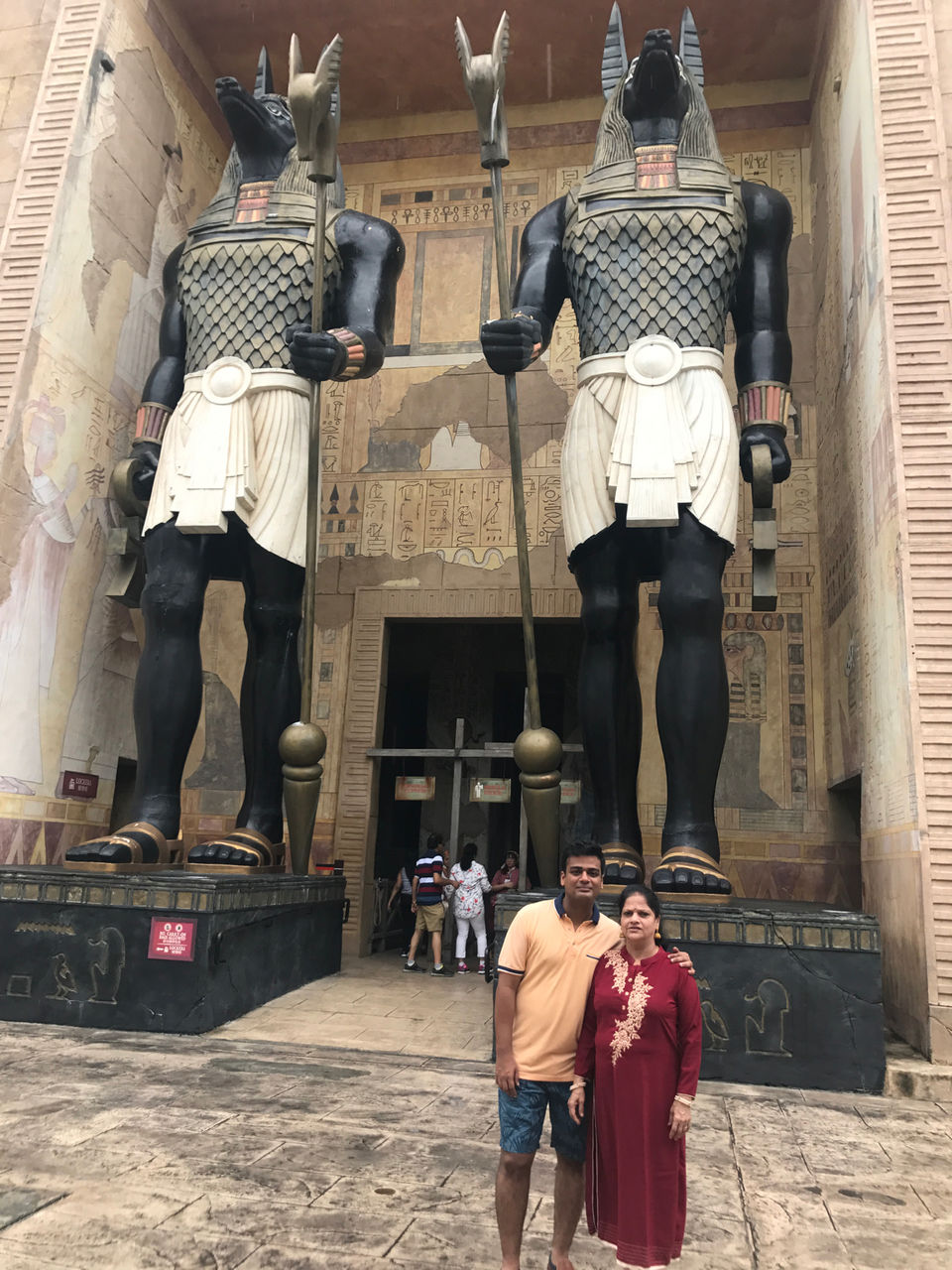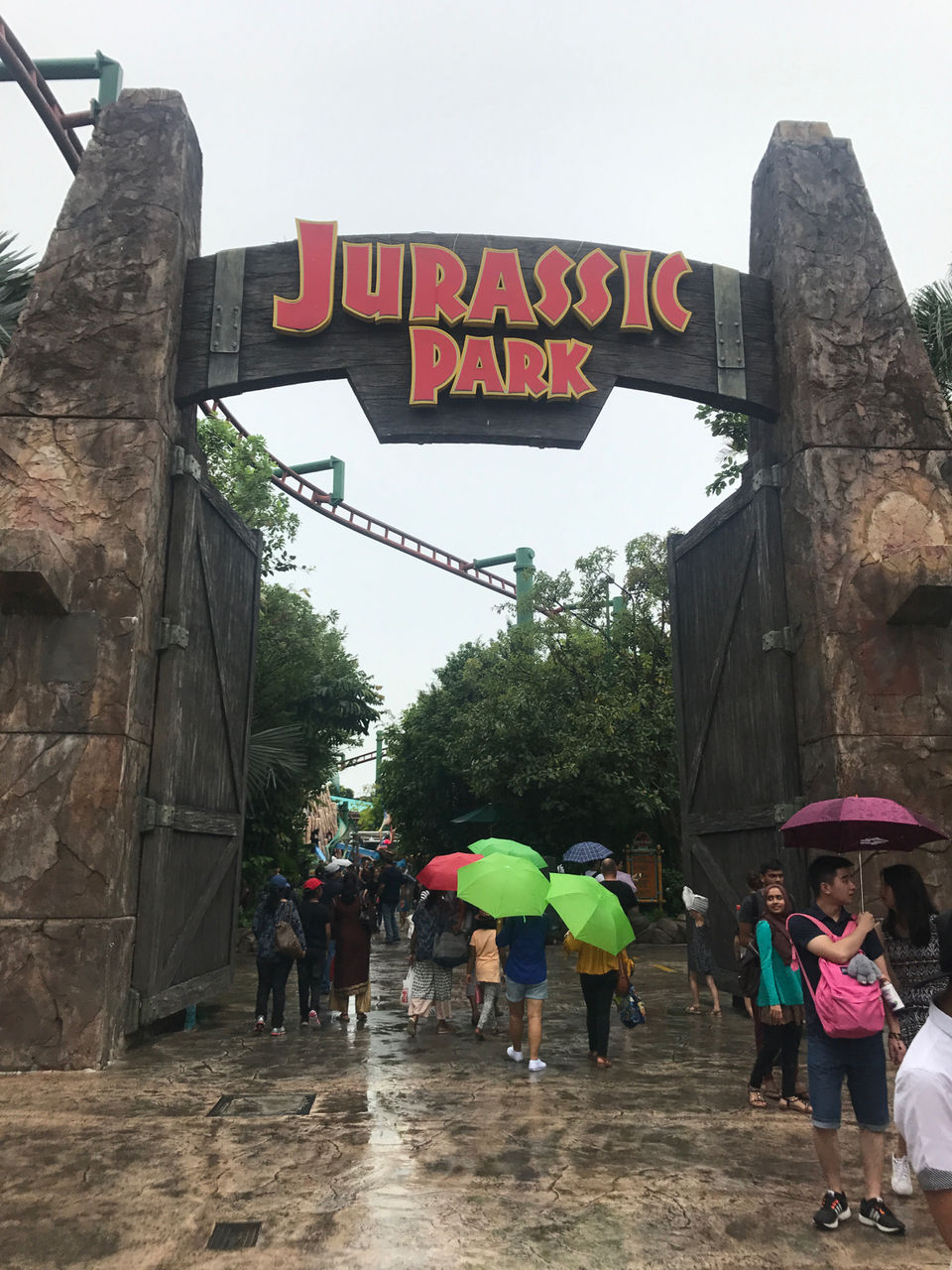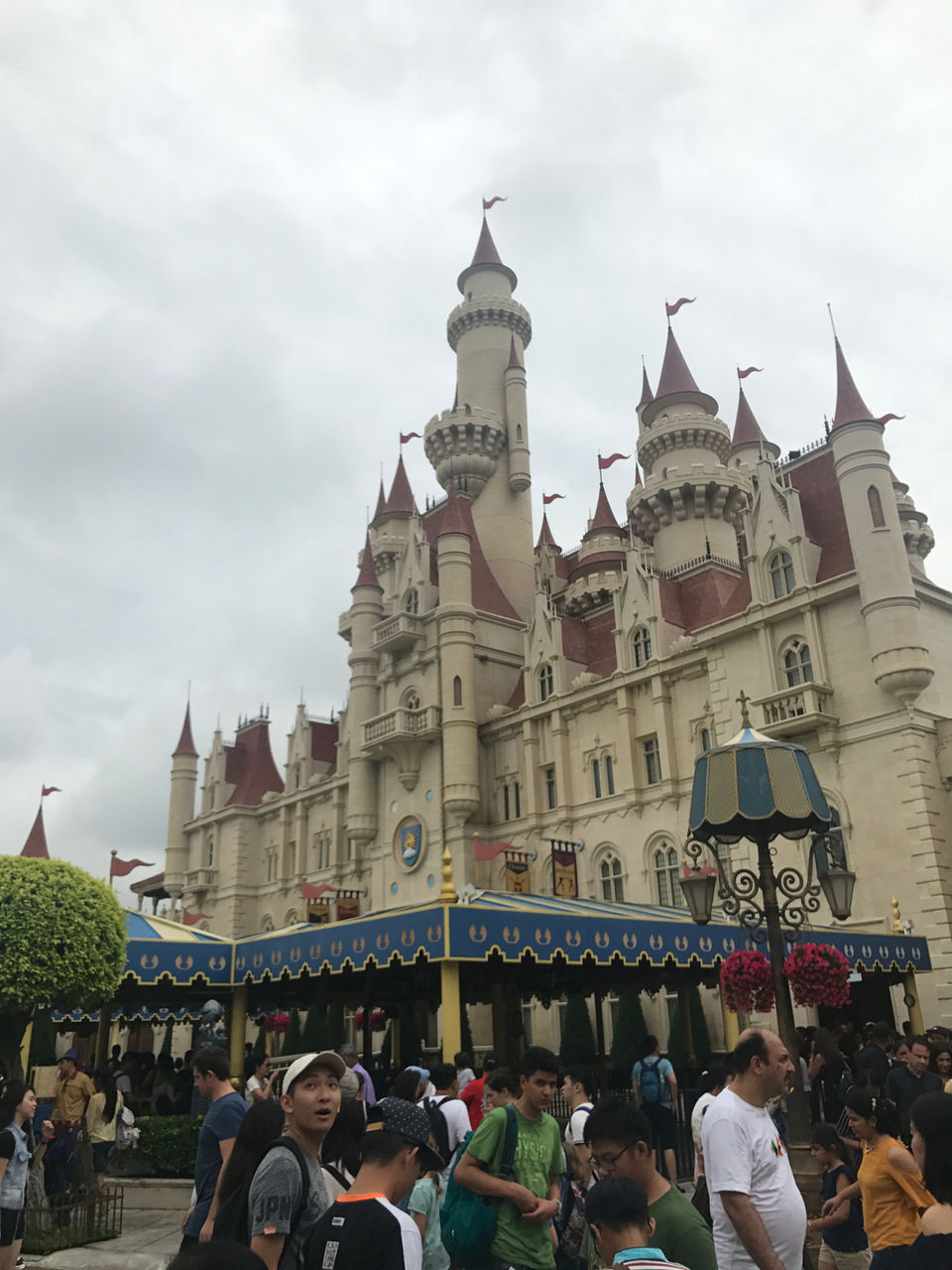 If you are a shopping person, then go to Orchard road which has like 20-22 shopping malls at a stretch. Famous ones are Orchard Central, ION Orchard. Get down at Orchard MRT.
You can then head to Bugis street for shopping at affordable prices.You need to get down at Bugis MRT and take exit B for Bugis Street or exit C for Arab street.
You can visit the Masjid Sultan in Arab street. Look out for some colourful textiles onto the walkway.
Final stop: Chinatown for souvenir shopping and some fantastic food at the hawker center.
If you are not too much into shopping, then you can visit at least Chinatown in the morning for souvenir shopping. Buddha Tooth Relic temple and Mariamman temple are also nearby.
You can head to Singapore zoo for night safari which starts at 7:30 pm. One can even spend an entire day at the zoo or other option is Jurong Bird Park.
Do manage to take out some time to visit Little India and walk around the streets. You will feel as if you are in South India.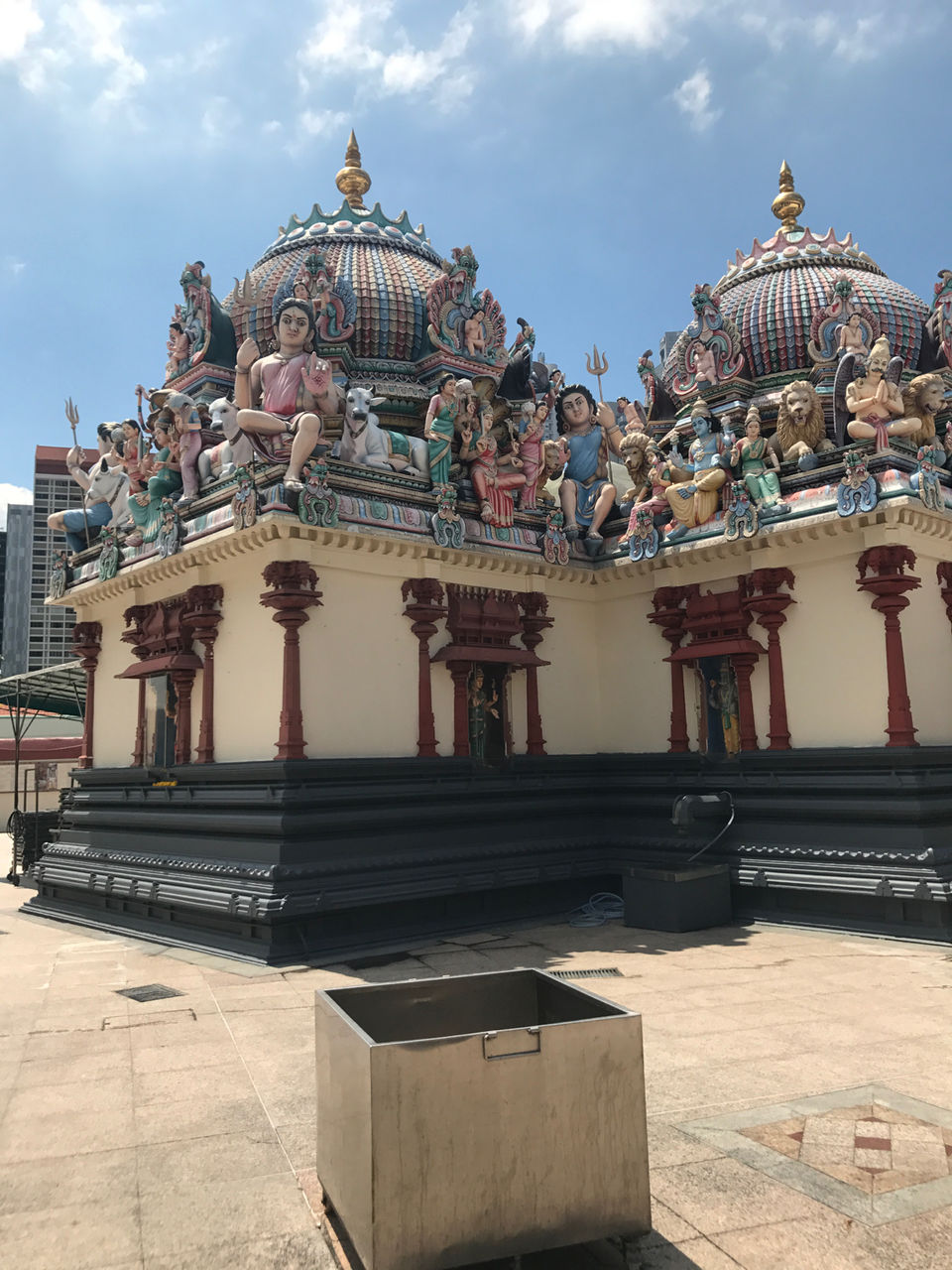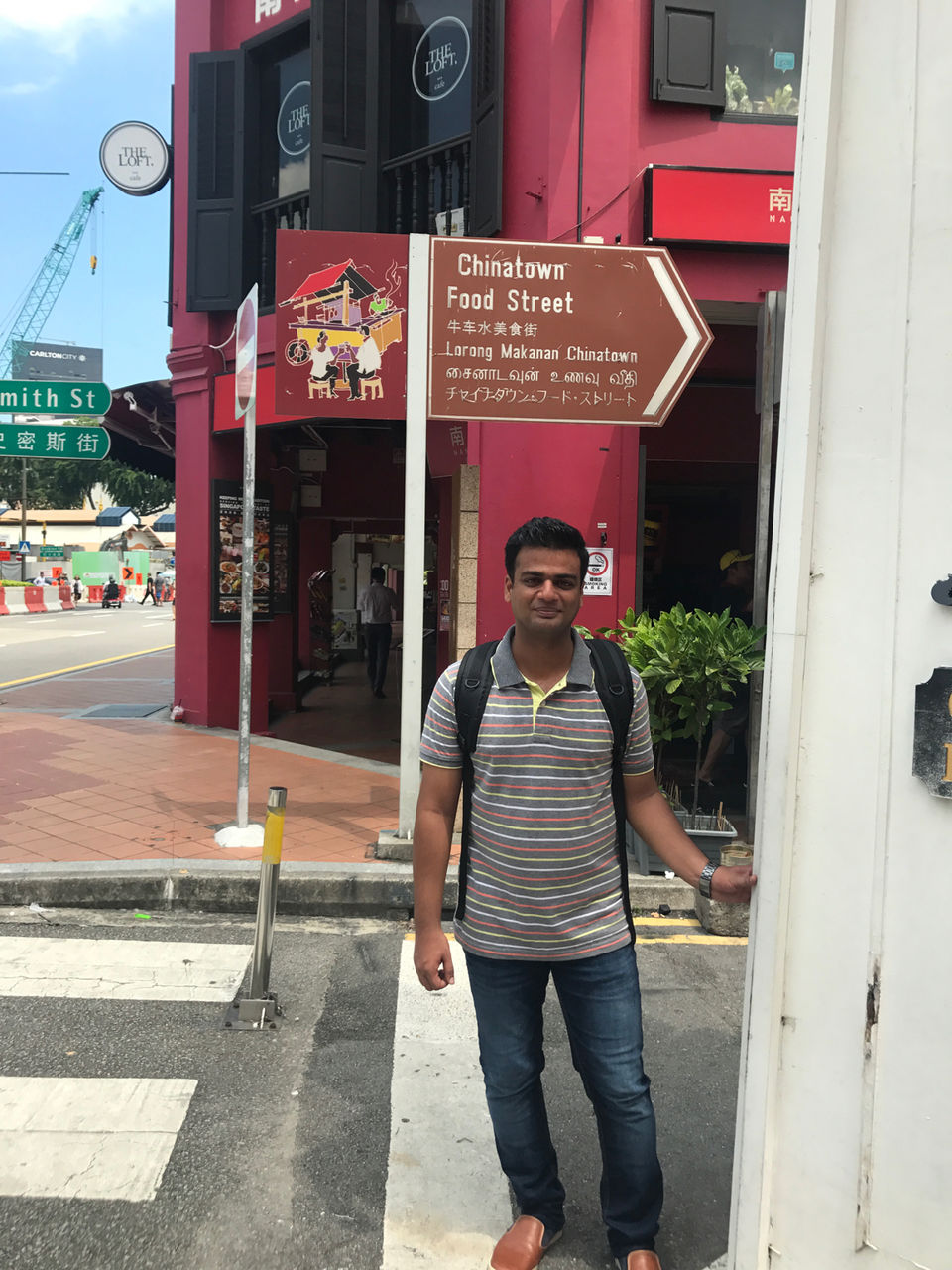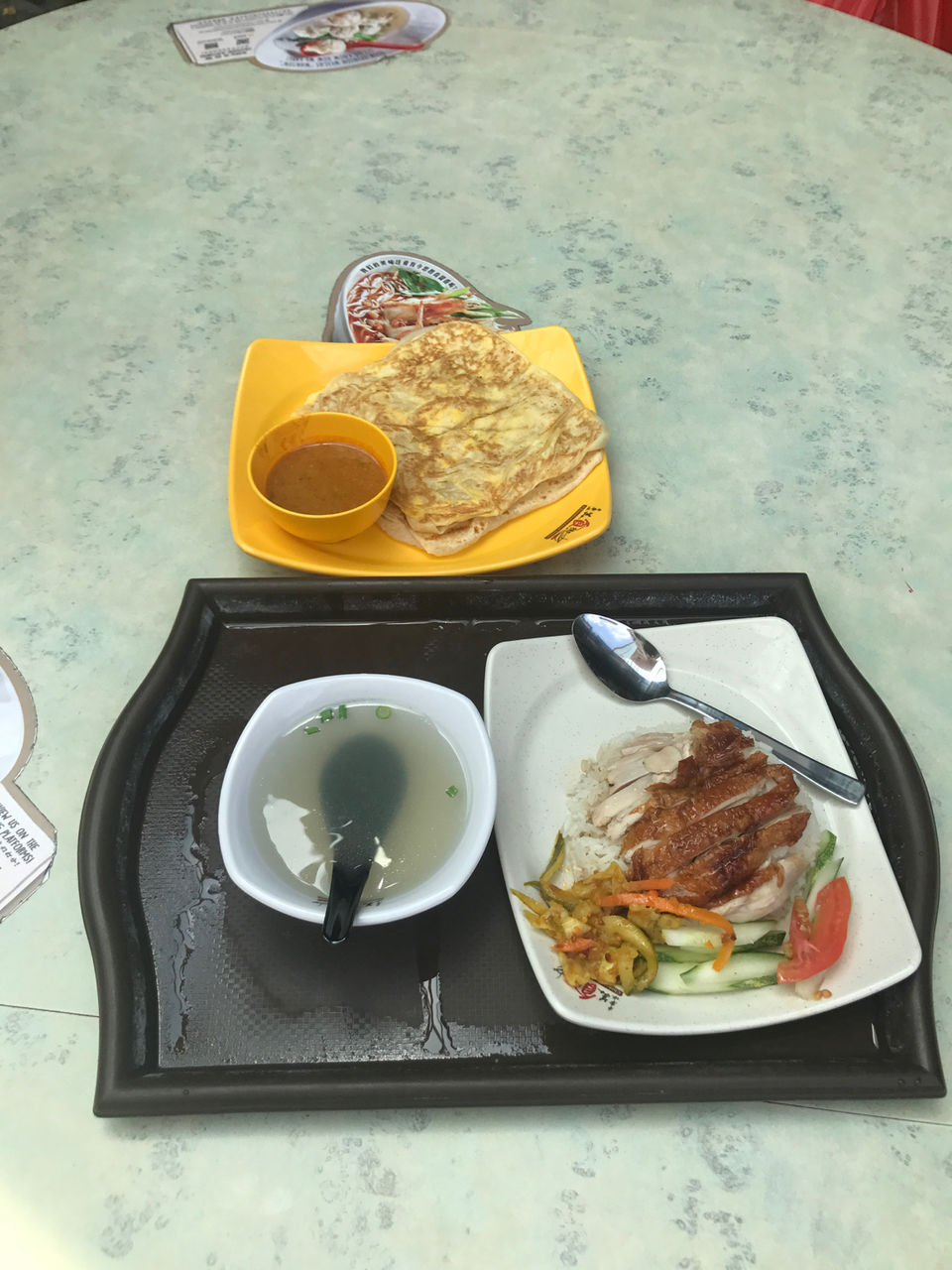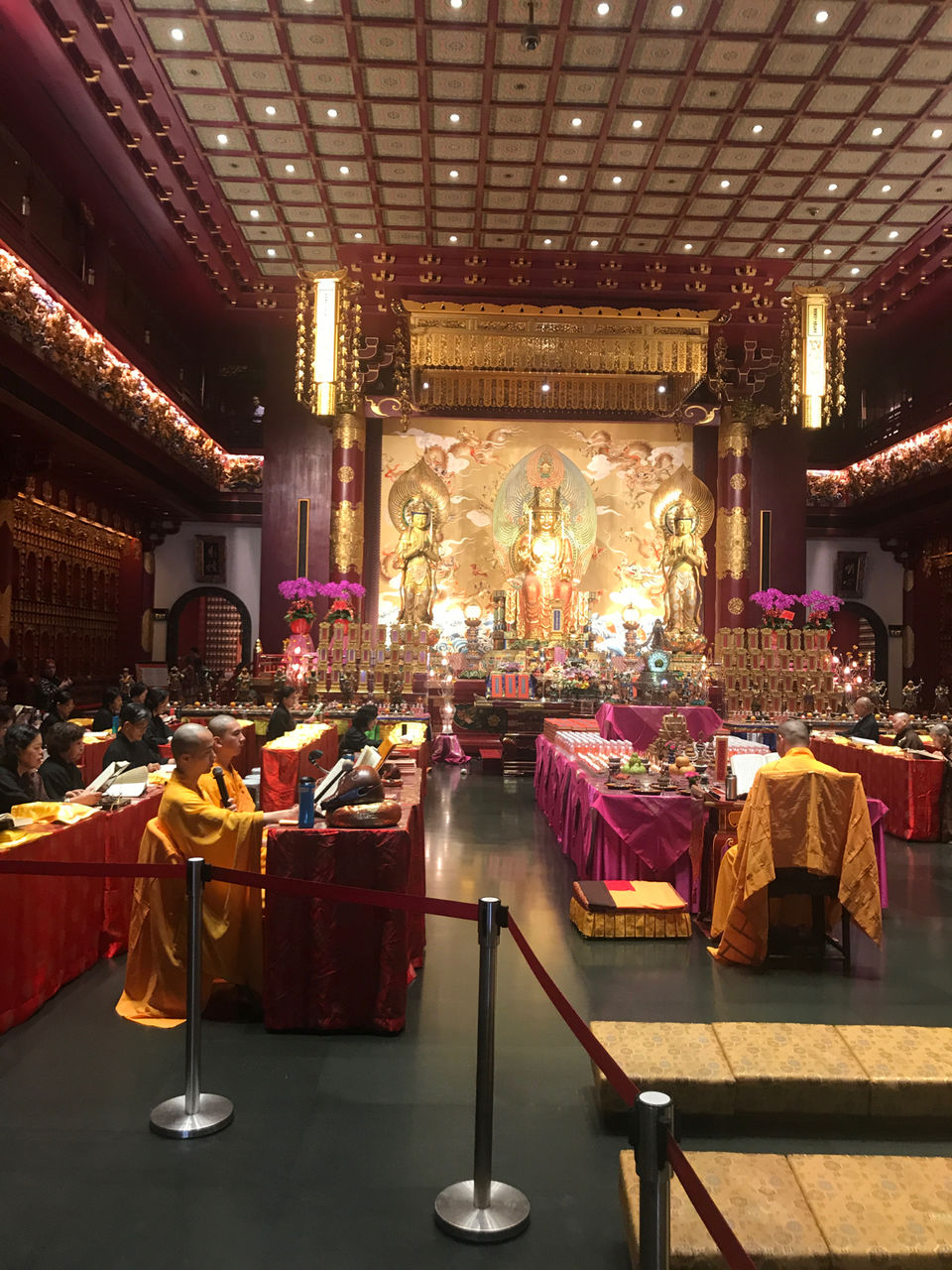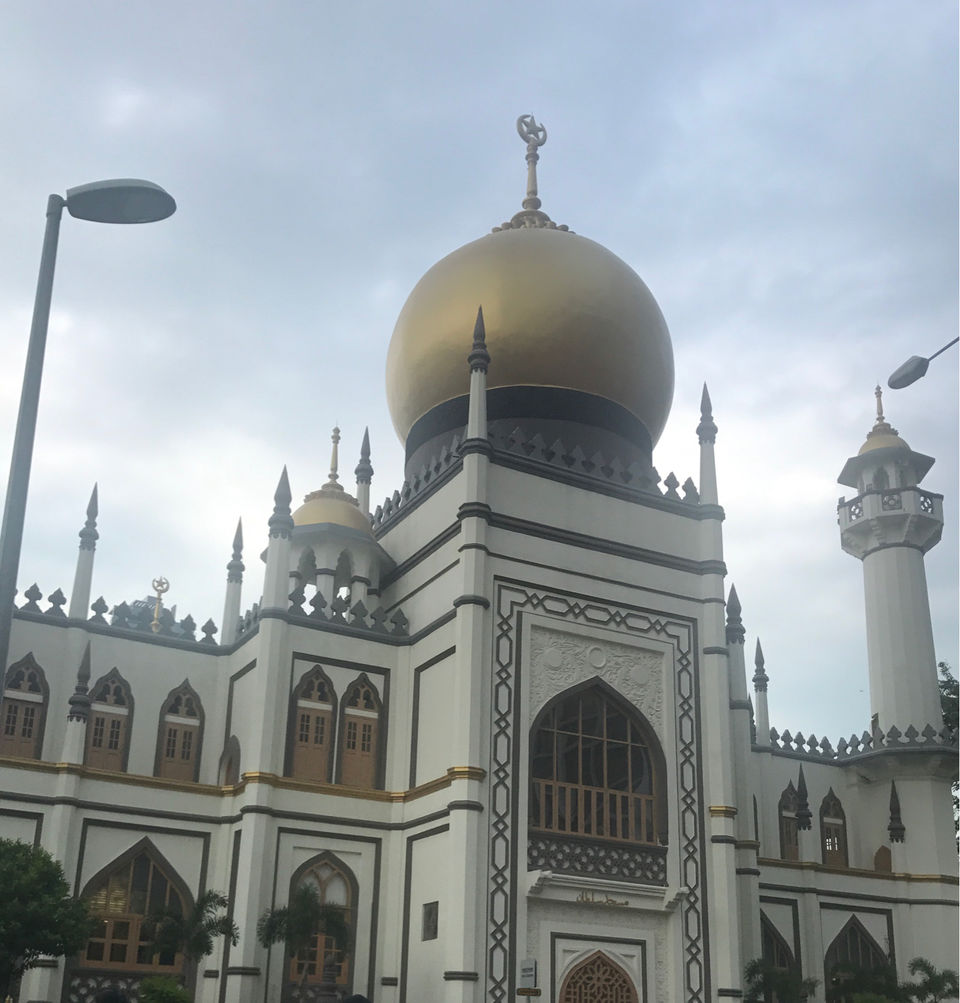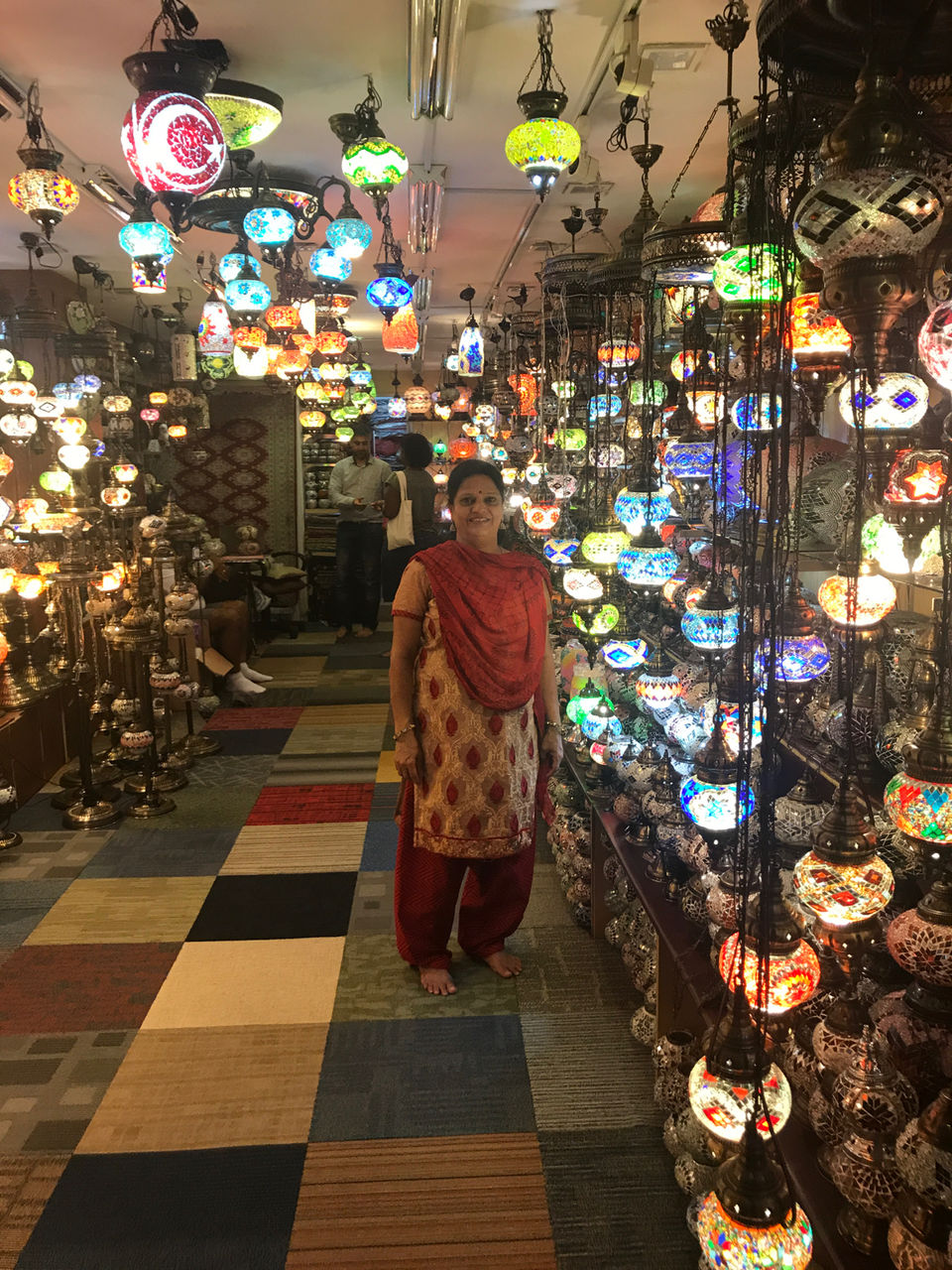 Our next stop was Langkawi, a beautiful place made up of 104 islands. If you are planning to visit Malaysia , then Langkawi must definitely be a part of your itinerary. We stayed 2 days in Langkawi but I would highly recommend 3 days since there were more attractions to cover.
We stayed at Berjaya Langkawi resorts in a family chalet in rain forest and had a wonderful experience.White sand private beach was clean ,amazing view of surroundings. Other facilities like swimming pool, tennis court & water sports was also excellent although I did not witness para sailing. Enough dining options within the resort. Oriental village,Cable car and Sky-bridge within walking distance.Shuttle services was up to the mark although waiting time could improve a bit.Airport shuttle services are available at a nominal price.
After too much of walking in Singapore, it was time to rest a bit so we spent Day 6 by relaxing at the calm and serene beach, having a drink,swimming and playing tennis. Have a drink or two at the Sunken Pool bar(in the swimming pool) or Boat House bar( near the beach)
Do check out the pics. Some amazing clicks.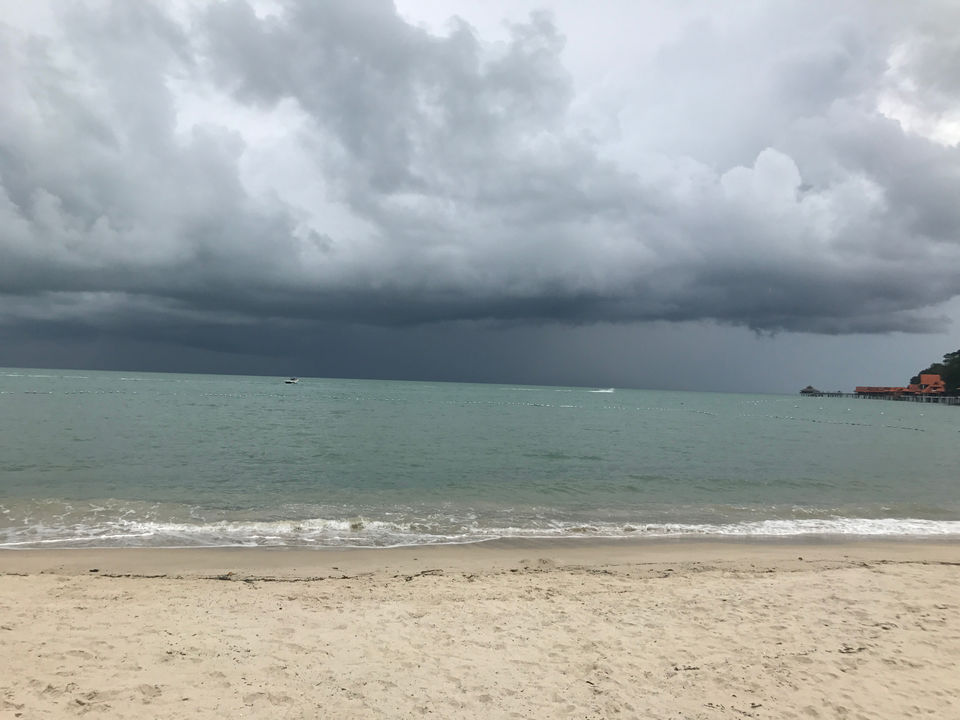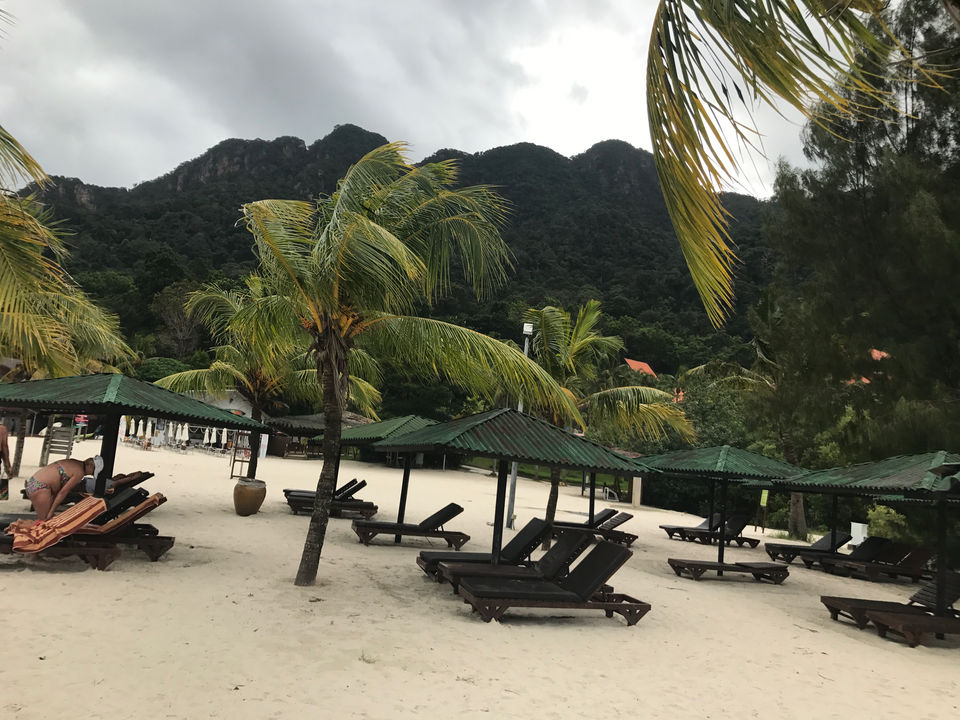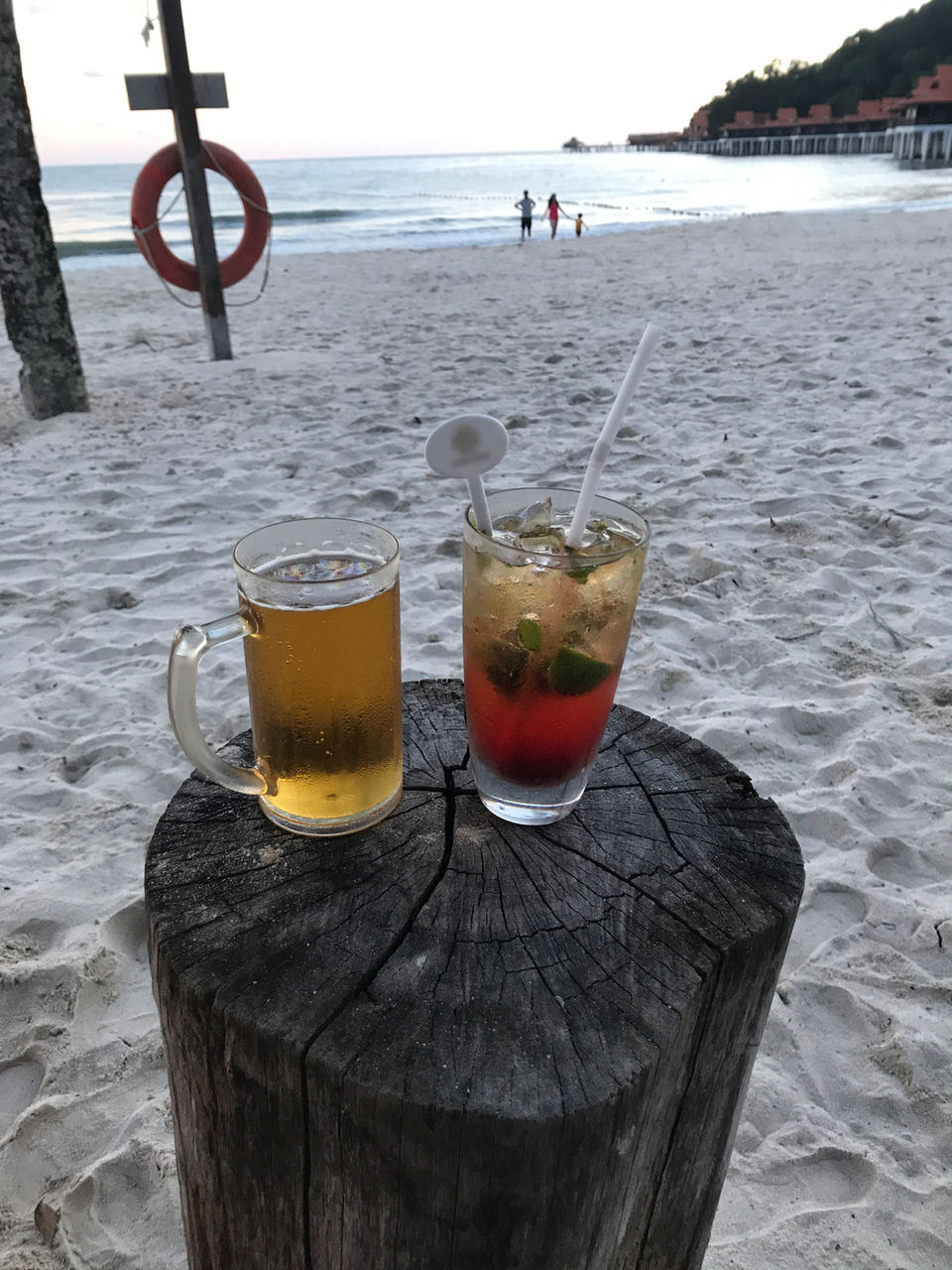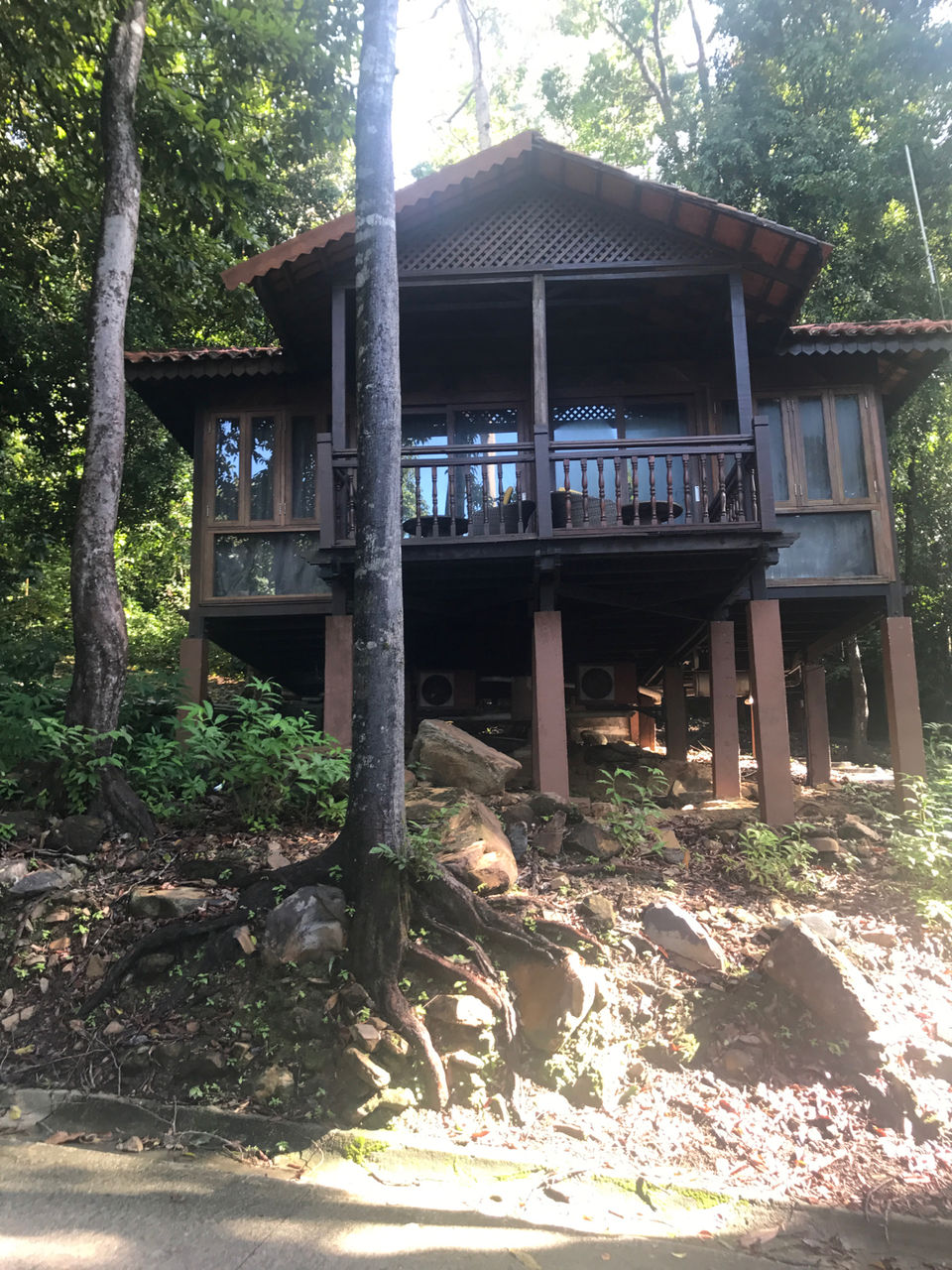 Next day we went to Oriental Village which is just 5 minutes from Berjaya resort. One way shuttle service available for free.
Following are the attractions in Oriental village:
Cable car
Sky bridge
3D Art paradise( Trick Eye Museum)
SkyRex
SkyDome
Tips: Buy an express lane online ticket to get entry to cable car, 3D Art paradise , SkyRex and SkyDome. It is totally worth it and saves a lot of time. To go to the Skybridge, you will have to pay 5MYR per person.
Take the cable car ride and visit the Skybridge first thing in the morning for amazing views and to beat the rush.Once you come back down to the Oriental Village, you can then visit the other attractions i.e. 3D Art paradise and SkyRex. You will have to visit SkyDome first before getting an entry to Cable car. Both of them are 3D shows.
You can spend some time shopping at the Oriental Village and then head back to the hotel/resort. We went back to the resort to spend time at the beach and have a drink or two along with dinner.
Restaurants in Berjaya Langkawi resort:
PAHN-THAI RESTAURANT
DAYANG CAFÉ ( Lot of options for Indian food)
ORIENTAL PEARL
BEACH RESTAURANT
LOBBY LOUNGE
RIMBA SPORTS BAR
SUNKEN POOL BAR
BOAT HOUSE BAR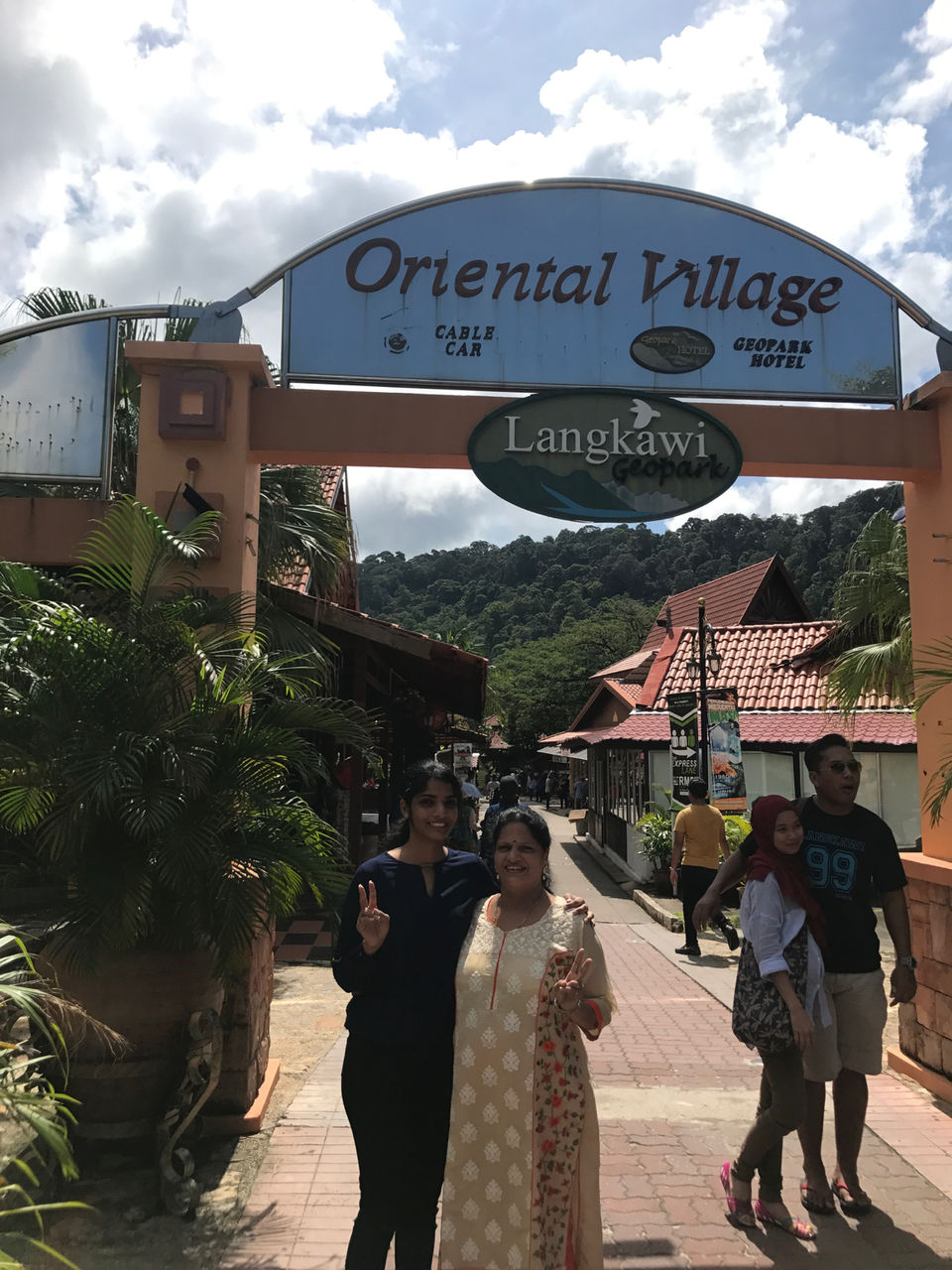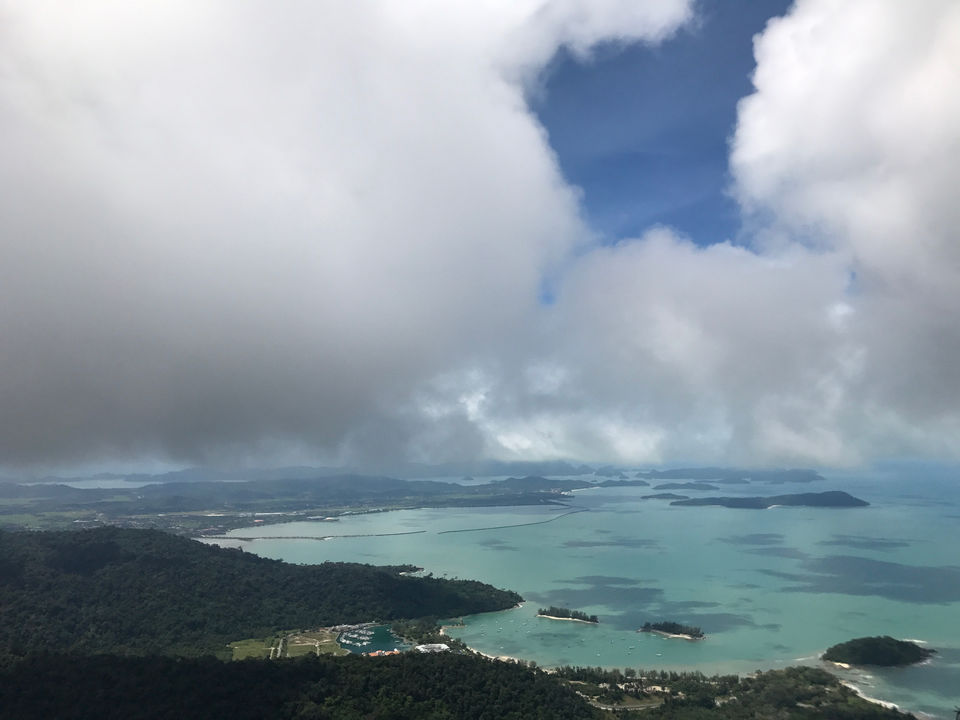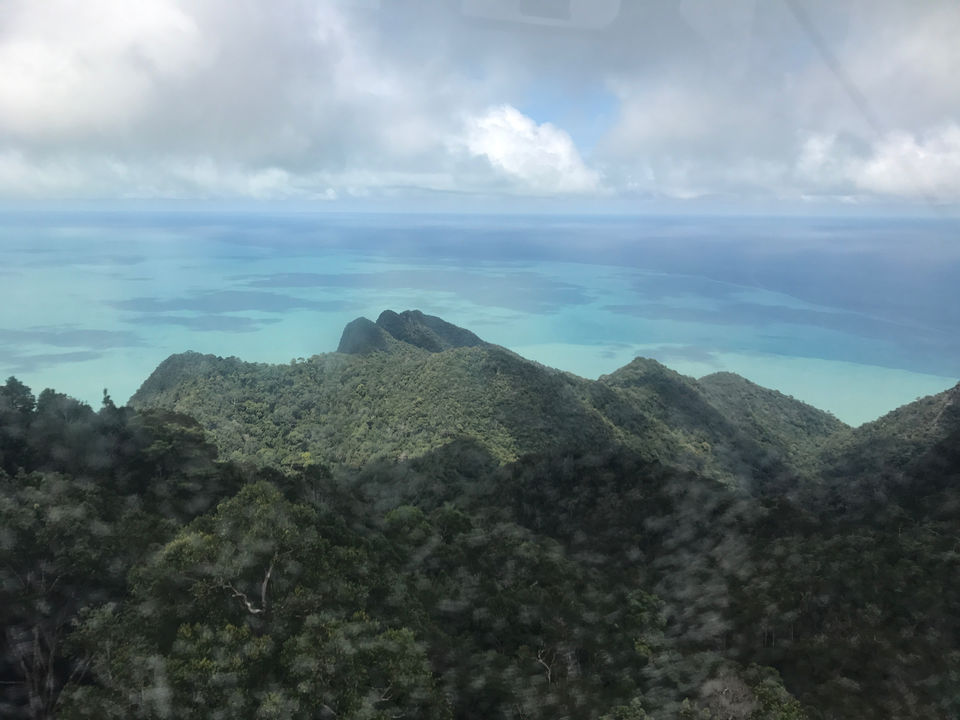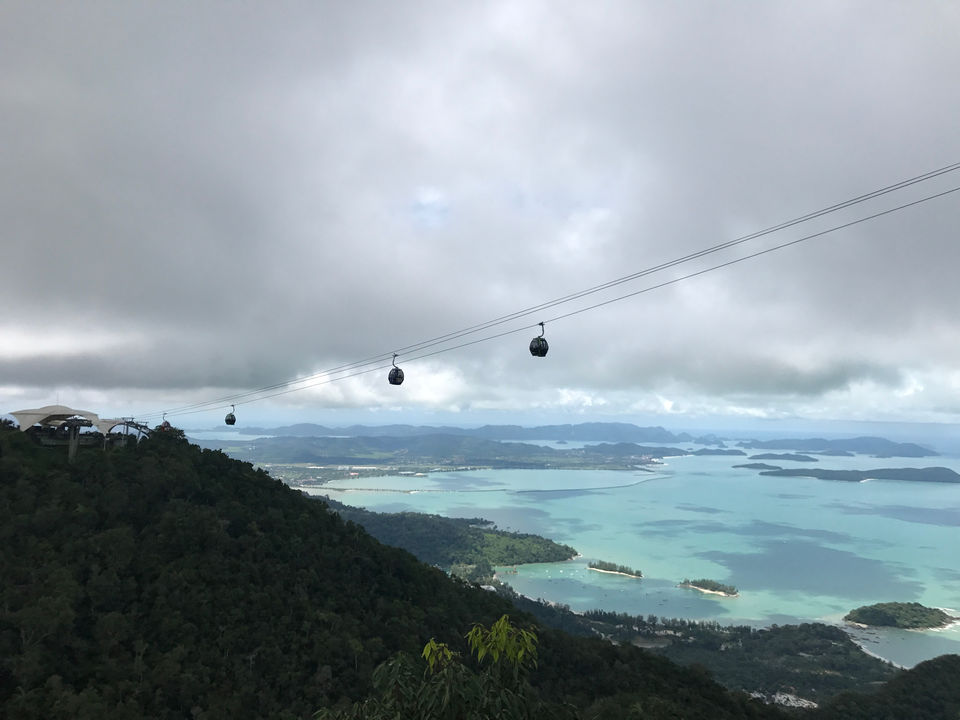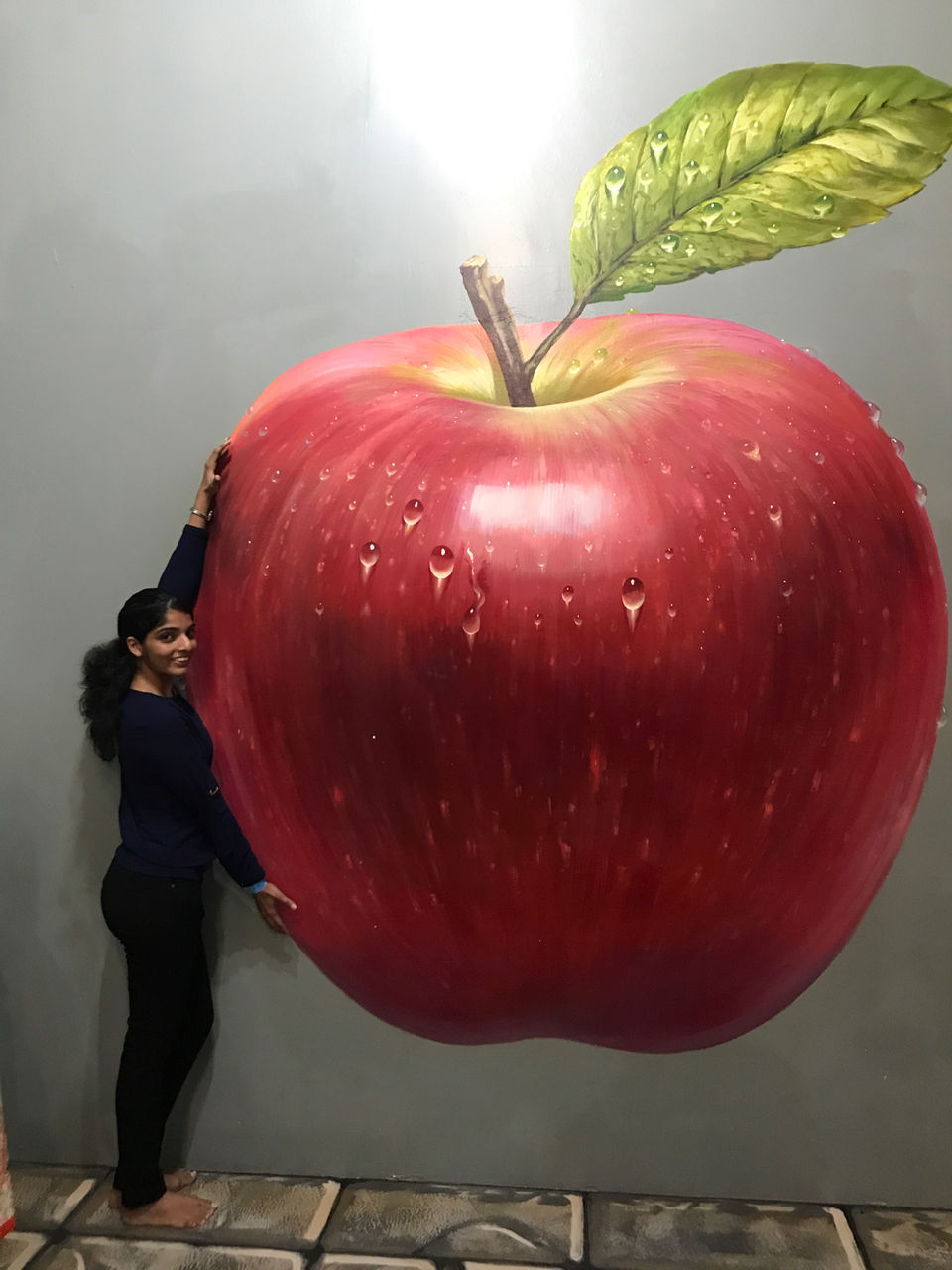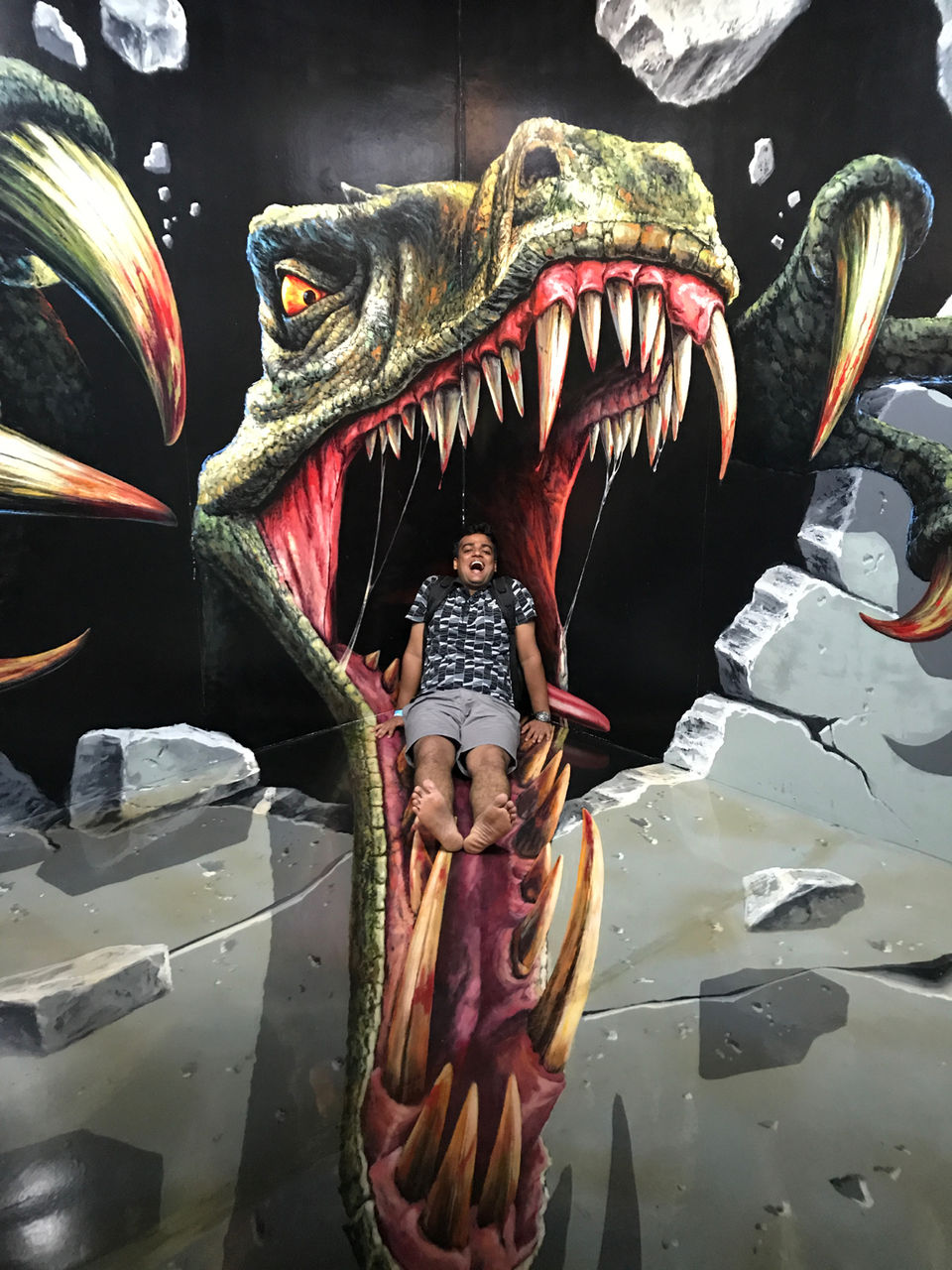 In the evening you can visit Petronas Towers.
Tips: Please buy the tickets online well in advance and be there 15 minutes before the scheduled time to visit. Take a 7 pm appointment.We were late since our flight was rescheduled and had a tough time getting into the Petronas Towers.
Do leave a note if you have any questions. srikanth_iyer@hotmail.com +919833314890. Stay connected for my stories on Bangkok, Pattaya, Las Vegas and New York trip.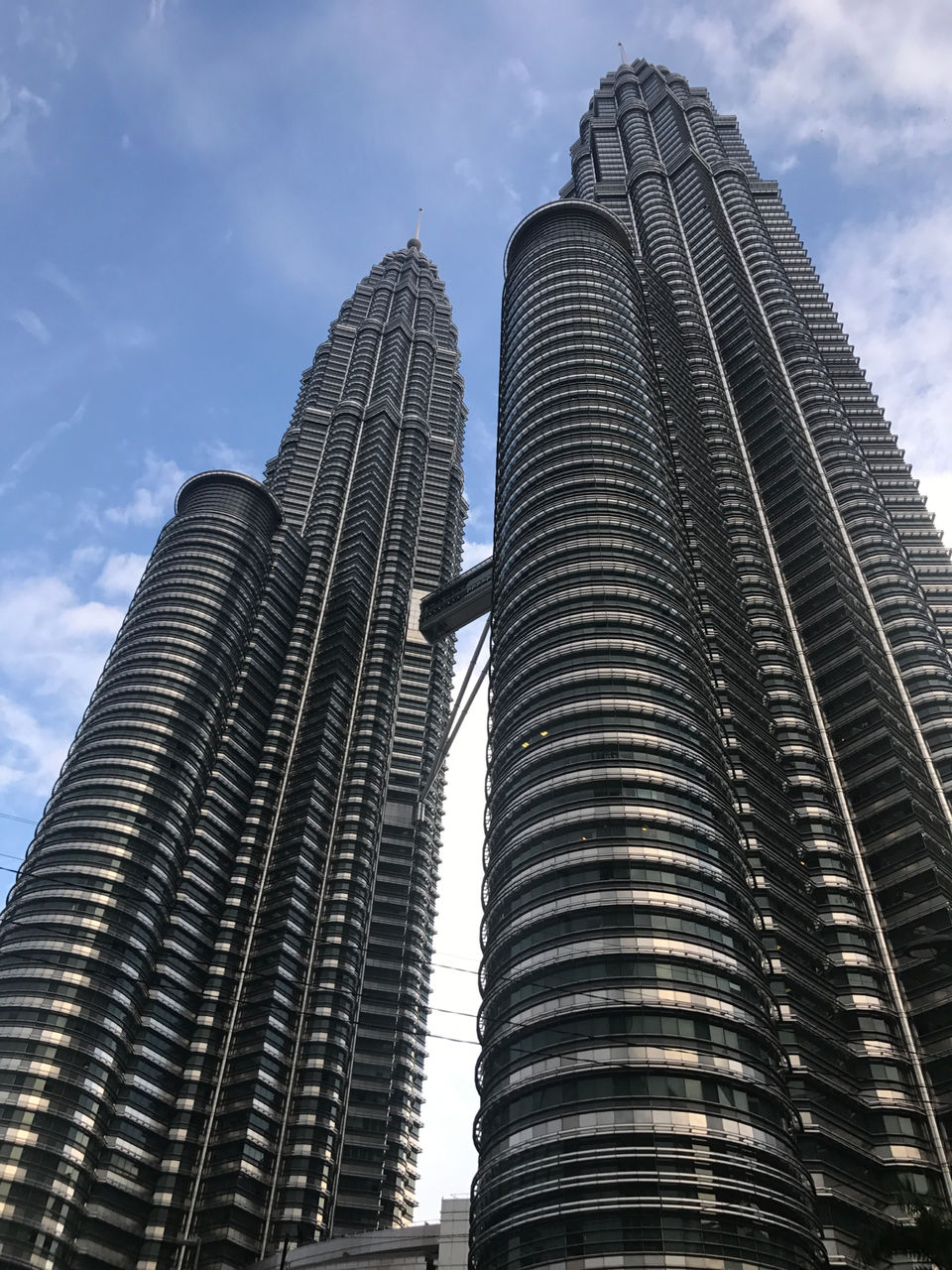 Day 1o: Reserve one whole day for shopping. While Singapore is expensive, Malaysia on the other hand is a paradise for shoppers and will not burn a deep hole in your pocket. Visit Central Market and Berjaya Times Square. Do remember to bargain and you may end up getting a good deal.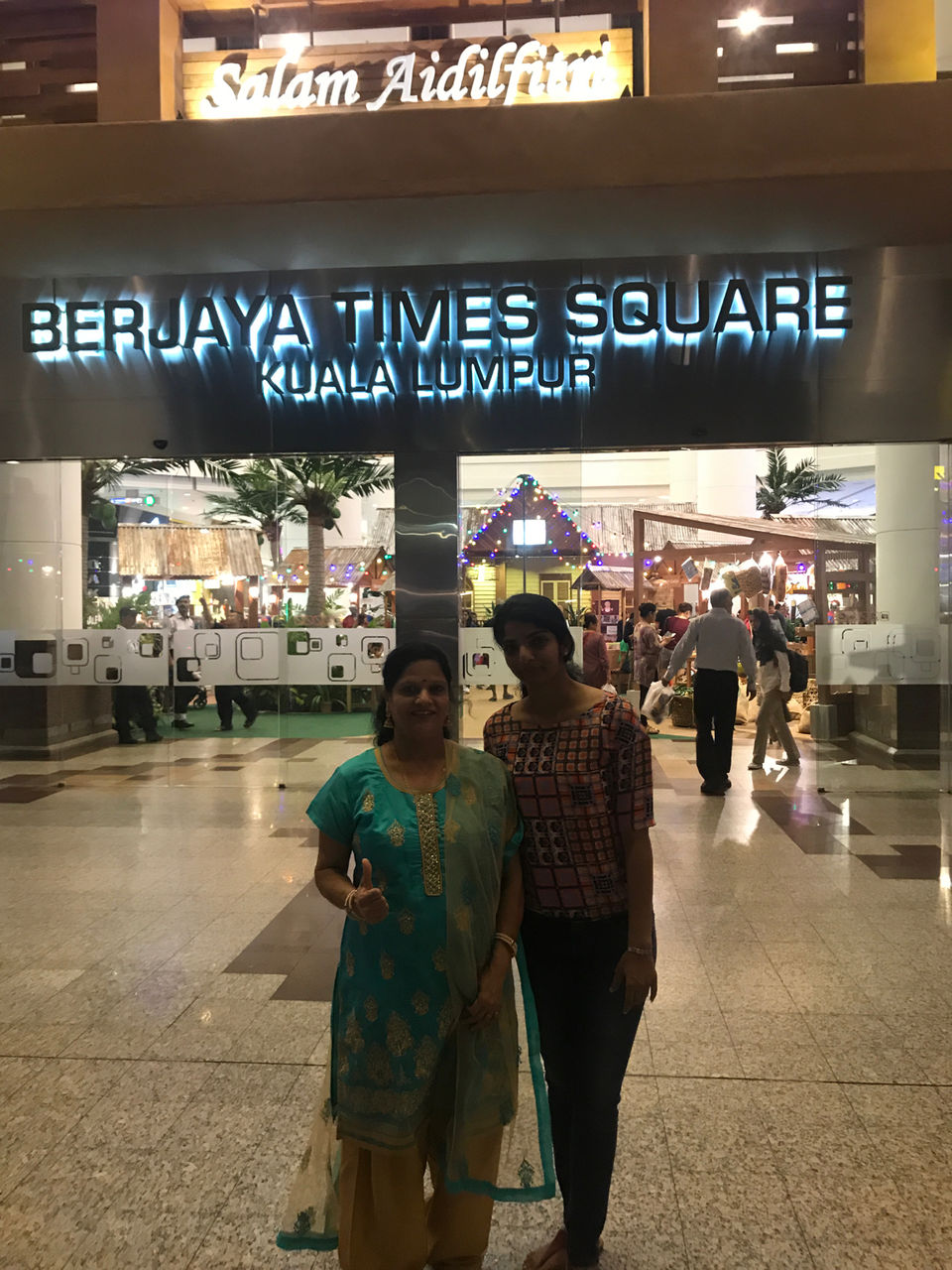 After Singapore and Langkawi, I didn't find KL as interesting as the other two but nonetheless the city does offer a lot of attractions.
Once you land at Kuala Lumpur and check in at the hotel, you can head to Batu Caves. Take a LRT to KL Sentral and then a commuter train to Batu caves. It takes half an hour to reach there from KL Sentral.
You could take a tour in the morning to Kilim Karst Geoforest Park and Seven Hills Waterfall. You could also try the night food street markets in Langkawi but you would have to research in advance about the whereabouts on a particular day.
Merlion Park is a Singapore's landmark place. Merlion ( Half Lion and half Fish) is a mythical creature and is used as a mascot in Singapore.Across the river you will be able to see Marina Bay Sands.
Take a bum boat from there to Clarke Quay. If I recollect, it's 4$ or 10$ per person. It's an amazing experience. End the day at Clarke Quay by having a drink at one of the many bars available. Lots of restaurants for dining too. Clarke Quay is also known as the best place in Singapore for night life. Some of the best night clubs that run on till 4 am.
Take a taxi (approximately 10$) to Raffles Hotel and try Singapore Sling at the hotel bar. This is one must on the to do list. Relax for a while and then walk towards Merlion Park.
Tips: Buy a 2 day fun pass online which costs 175$ per person. It gives access to one day at Sentosa Island where you can redeem 19 attractions per ticket and one day at Universal studios. The person at ticket redemption counter will ask which one do you want to go first. I went to Sentosa first and second day to Universal studios.
Take a MRT to Harbour Front and from there go to Vivo City Level 3
( connected to Harbour Front MRT)
Three ways to reach Sentosa Island Universal studios:
1)Sentosa Express available from Vivo city L 3:
Sentosa Station---- Waterfront Station----Imbiah Station----Beach Station
2)Cable car line: Mount Faber line and Sentosa line
Mount Faber line: Mount Faber----Harbour Front----Sentosa
Sentosa line: Merlion----Imbiah Lookout----Siloso Point
3)Sentosa Boardwalk
If you purchase 2 Day Fun Pass, you wont be able to travel via the Mount Faber line. Only Sentosa line can be redeemed.
You cannot directly take the cable car to enter Sentosa Island with this pass. Best way is to take the Sentosa Express from the Sentosa Station Vivo city.
Following are the 19 attractions along with nearby stations:
Segway Fun Rides-Beach Station
Wings of Time-7:40 pm and 8:40 pm-Beach Station
4D Adventure Land - Deperados in 4D-Imbiah
4D Adventure Land-Extreme Log Ride-Imbiah
4D Adventure Land-The Mysterious Island-Imbiah
Sentosa Merlion-Imbiah
Tiger Sky Tower-Imbiah
Images of Singapore & Madame Tussaud-Imbiah
Luge & Sky-ride Singapore-Imbiah
S.E.A Aquarium and K-Live Sentosa-Resorts World SentosaSingapore Cable Car Sentosa line- Take a round trip from Merlion to Siloso Point
Butterfly Park & Insect Kingdom-Imbiah
Mega Adventure-Imbiah
Kidzania Singapore-Palawan Beach
Trick Eye Museum-Resorts World Sentosa
Adventure Cove Water park-Resorts World Sentosa
Bi-Pedal Bicycle-Siloso Beach
Wave House Sentosa-Siloso Beach
i Fly Singapore-Siloso Beach
I was able to cover the highlighted ones.
Tips: Maximum attractions are near Imbiah station.Cover them first,head on to Water Front station to cover S.E.A aquarium and then head on to Beach station to spend some time at Palawan beach, Segway ride and Wings of Time show.
New attractions are added now and best to check these details online.
Look out for 2 Day Fun Pass