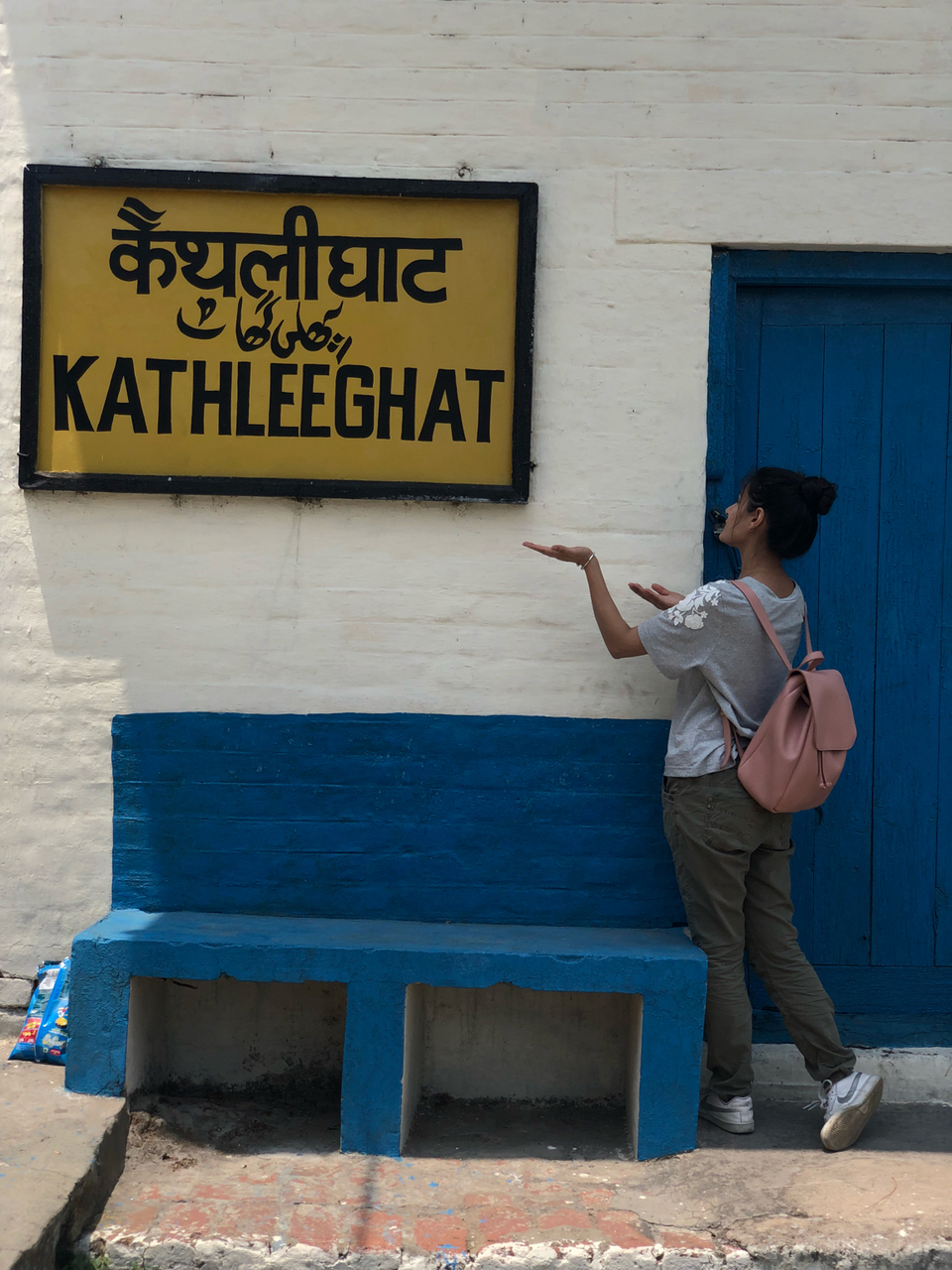 If you are wondering whether to sleep in for the weekend or go out for an adventure then I urge you to awaken the sleepy traveler inside of you and take on the adventure that awaits. You don't have to do much. Just board that early morning train to Shimla leaving from Kalka and you will complete one of three Mountain railways of India UNESCO World Heritage Site.

Kalka is the originating station and the first train to Shimla can be boarded at 3:30 AM. There are 5 trains starting from 3:30 AM to 7 AM that will reach Shimla at different timings ranging from 8:55 AM to 12:15 PM according to the one you board. I would personally recommend Rail Motor car that departs from Kalka at 5:00 AM and reaches Shimla around 9:20 AM.
Interesting fact: The Kalka-Shimla Railway line does not have 103 tunnels as are marked. It has 102, No.46 which was at Solan brewery is no longer there. The figure has been kept as a mark of tradition. At the time of construction of the line in 1903, it had 107 tunnels.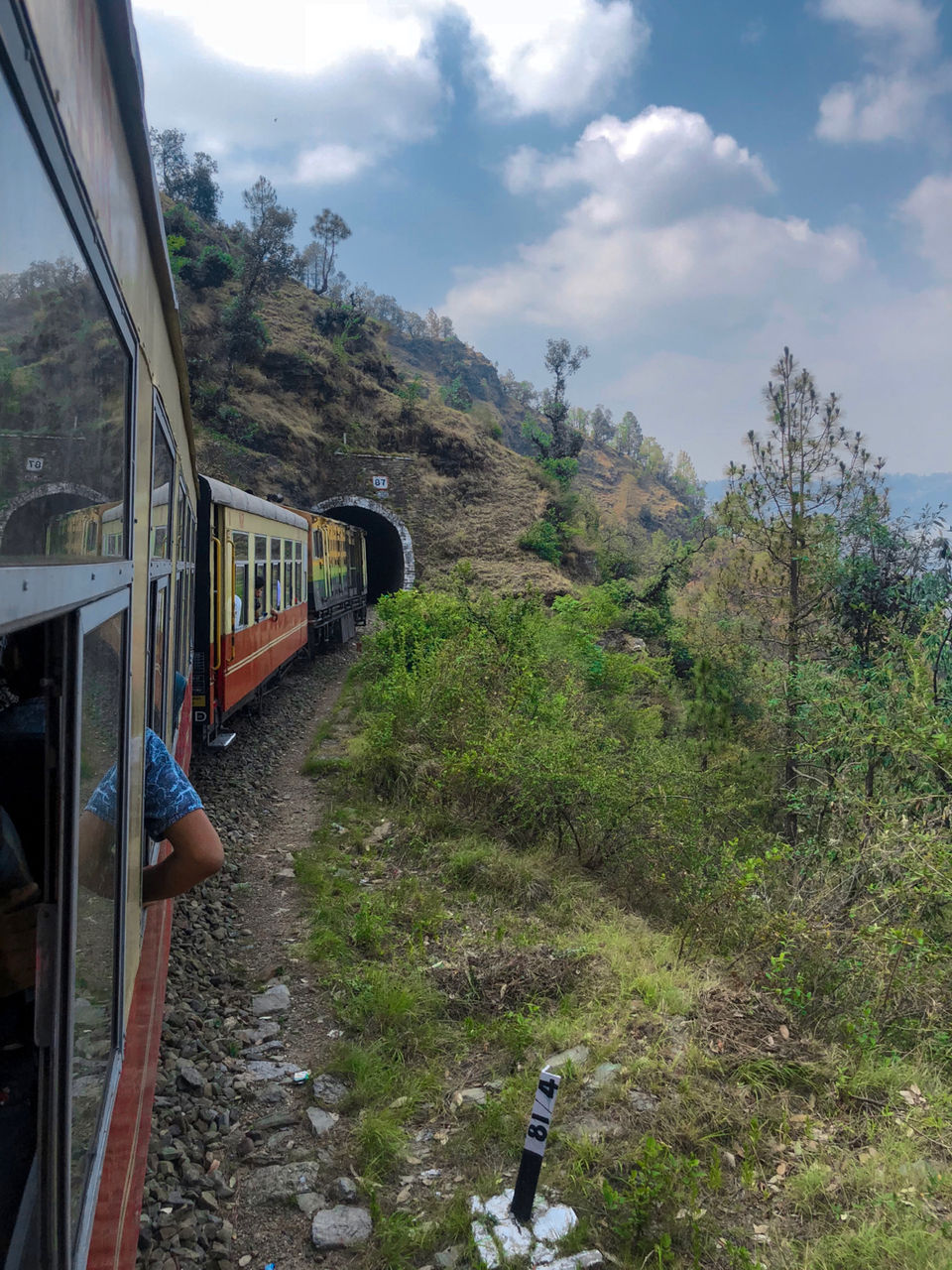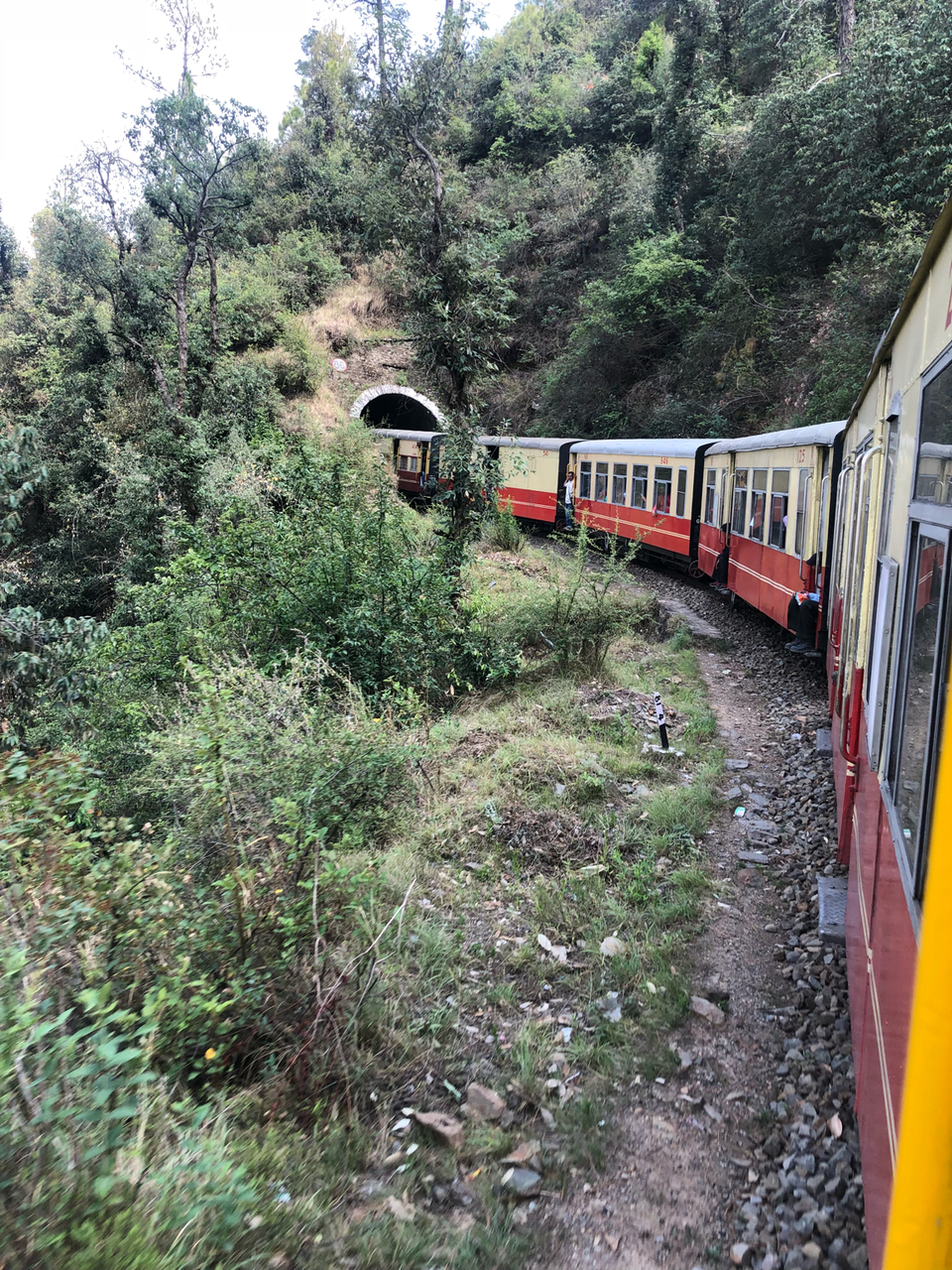 After reaching Shimla you can walk up to the mall road and enjoy good weather along with good food or walk along the heritage walk that starts from Mall road and covers major historical buildings of Shimla including Bantony Castle, Viceregal Lodge, Railway board building, Town Hall, Christ Church etc.
The cover picture is of Kathleeghat railway station, one of the cleanest and most beautiful station I have witnessed.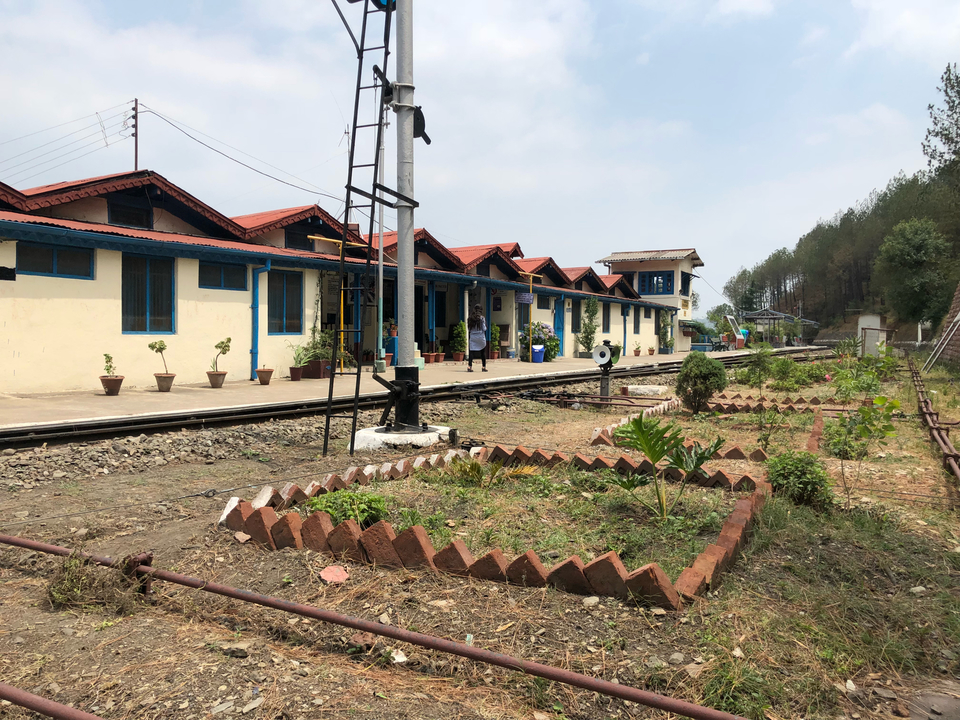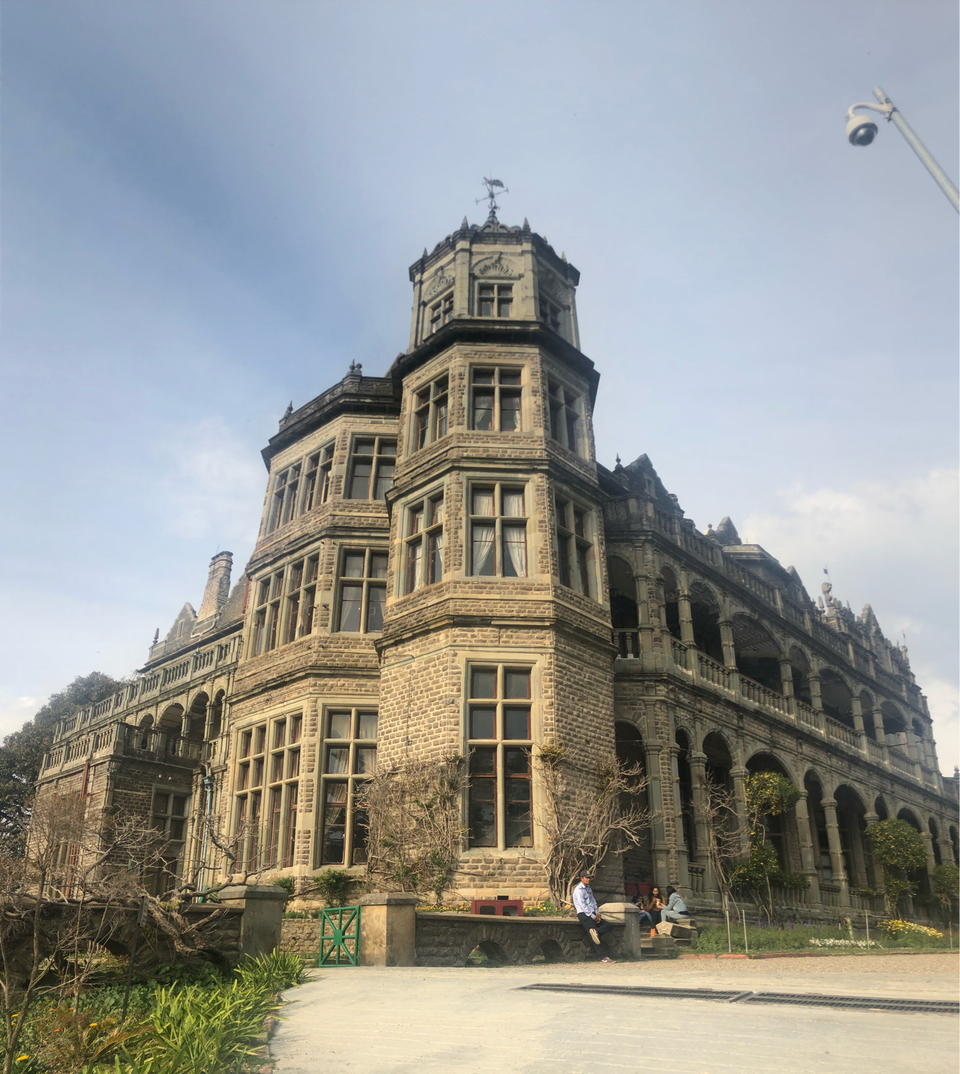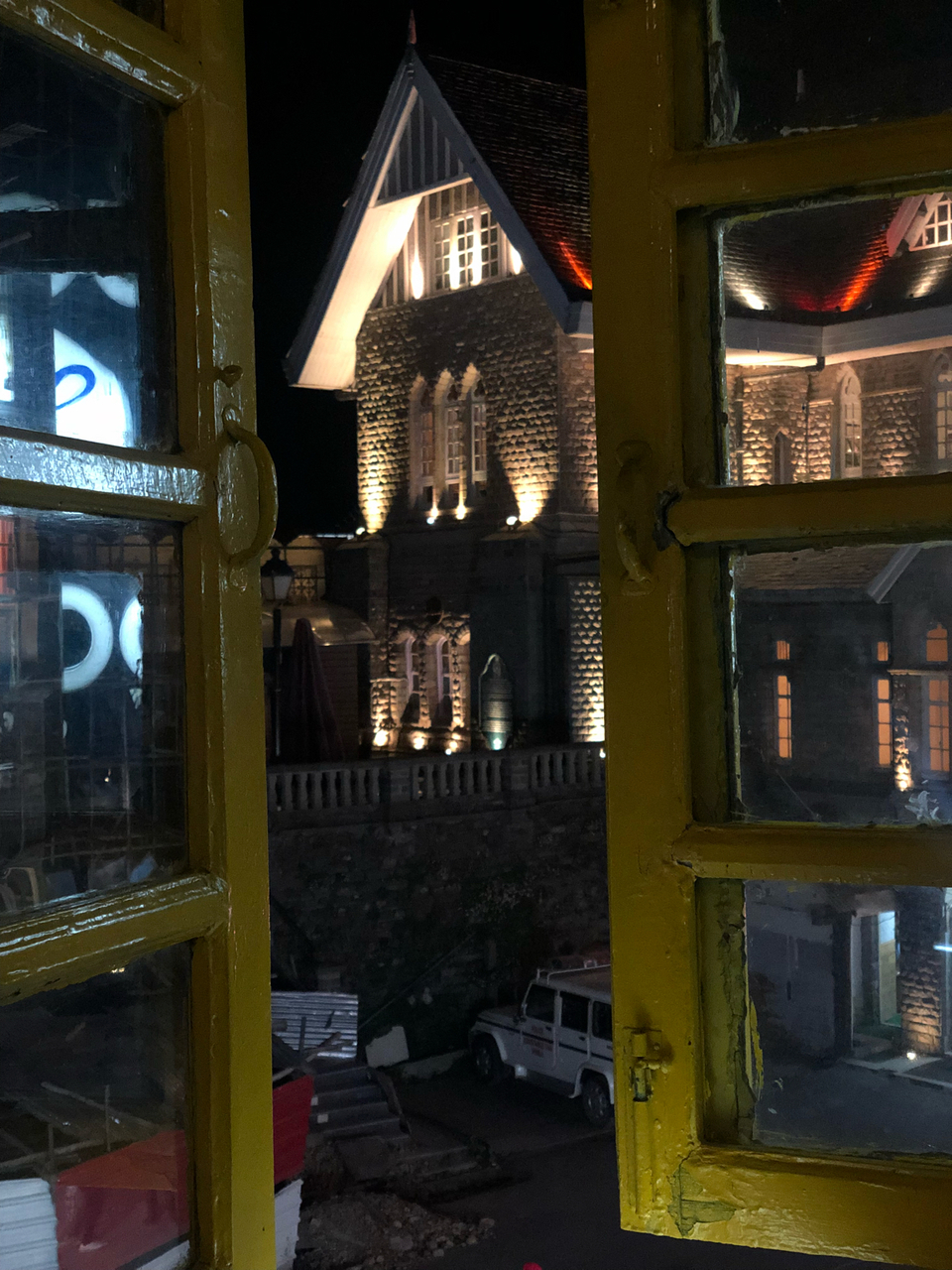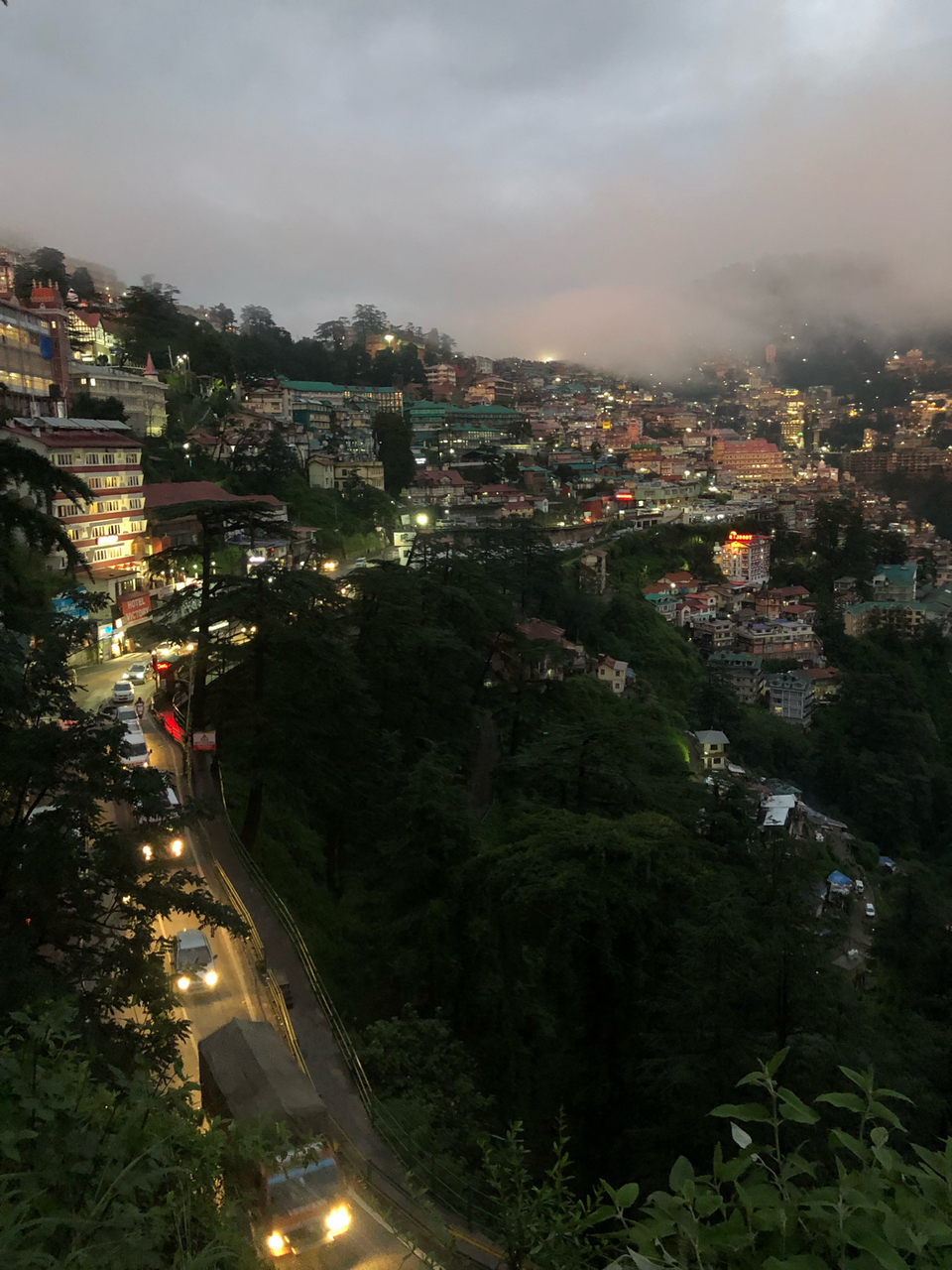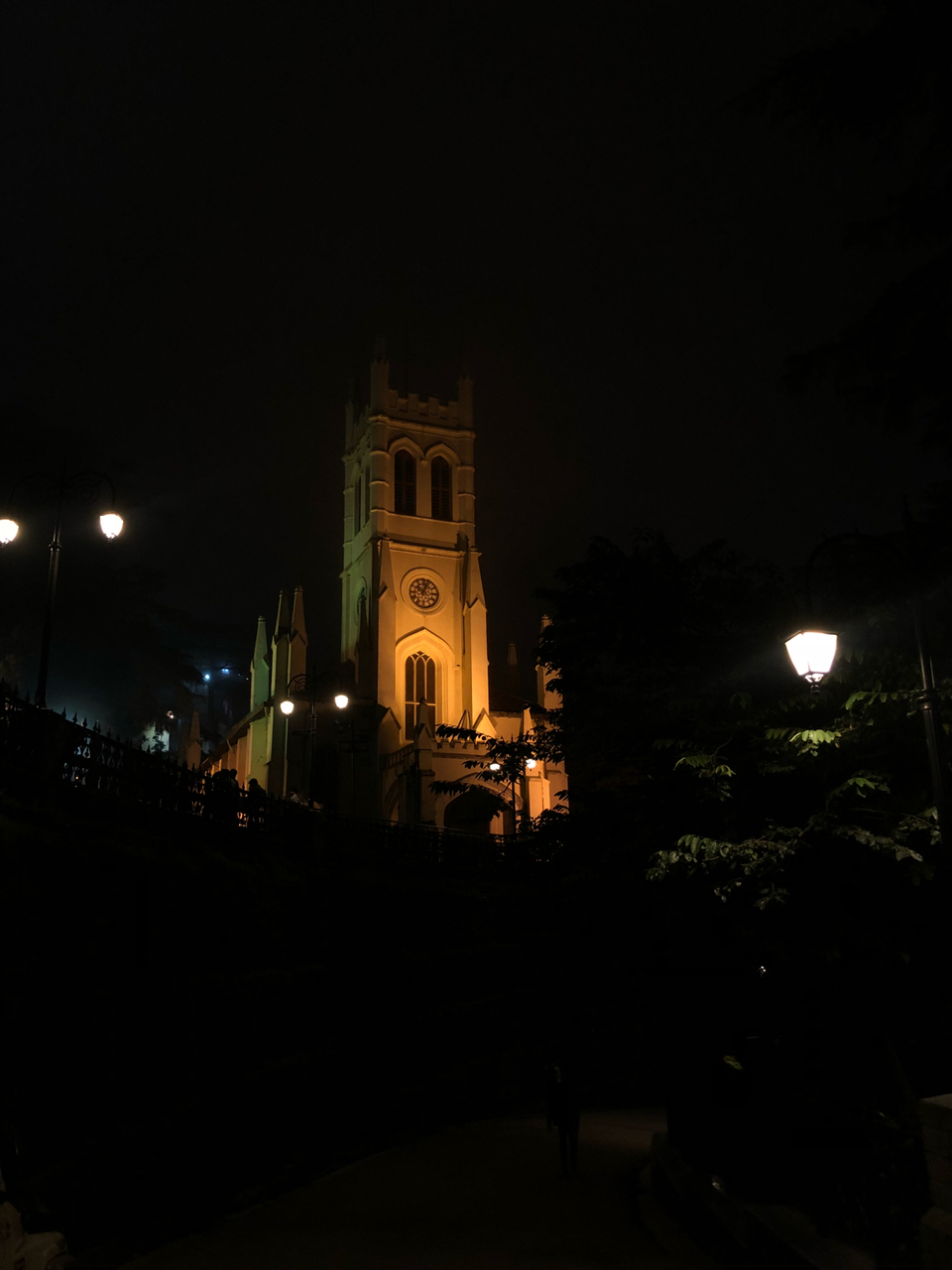 You can return the same day in the same Rail Motor Car which leaves Shimla at 4:55 PM and reaches Kalka at 9:25 PM or stay in Shimla and go back the next day. Bus service from Shimla to Chandigarh or Delhi is also good.