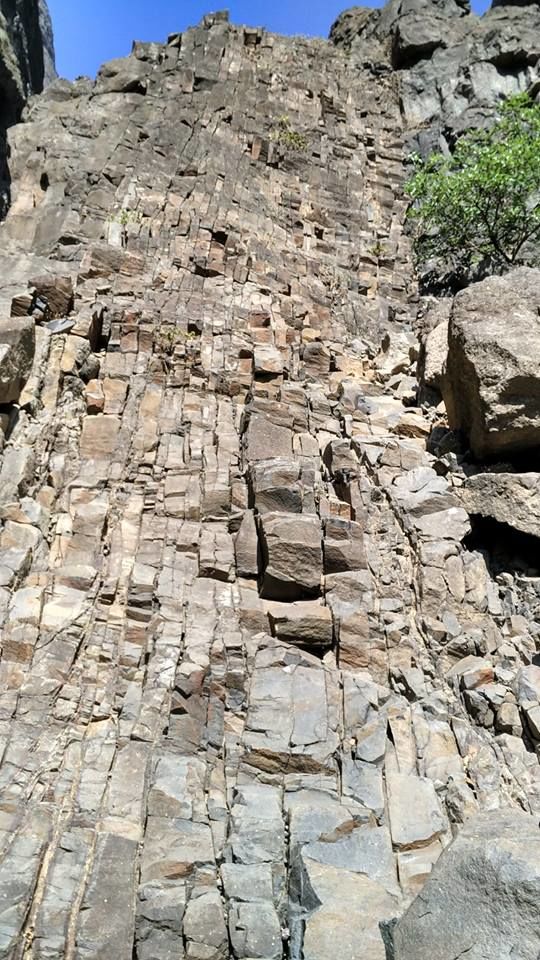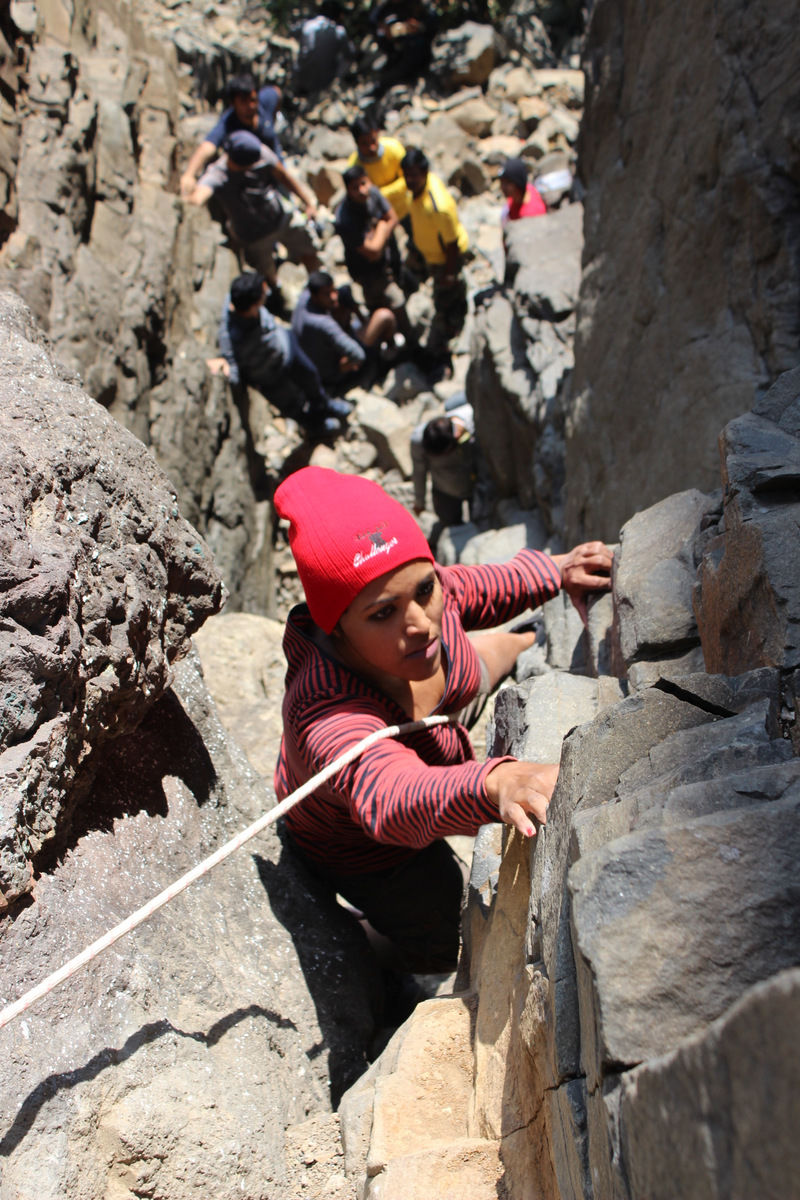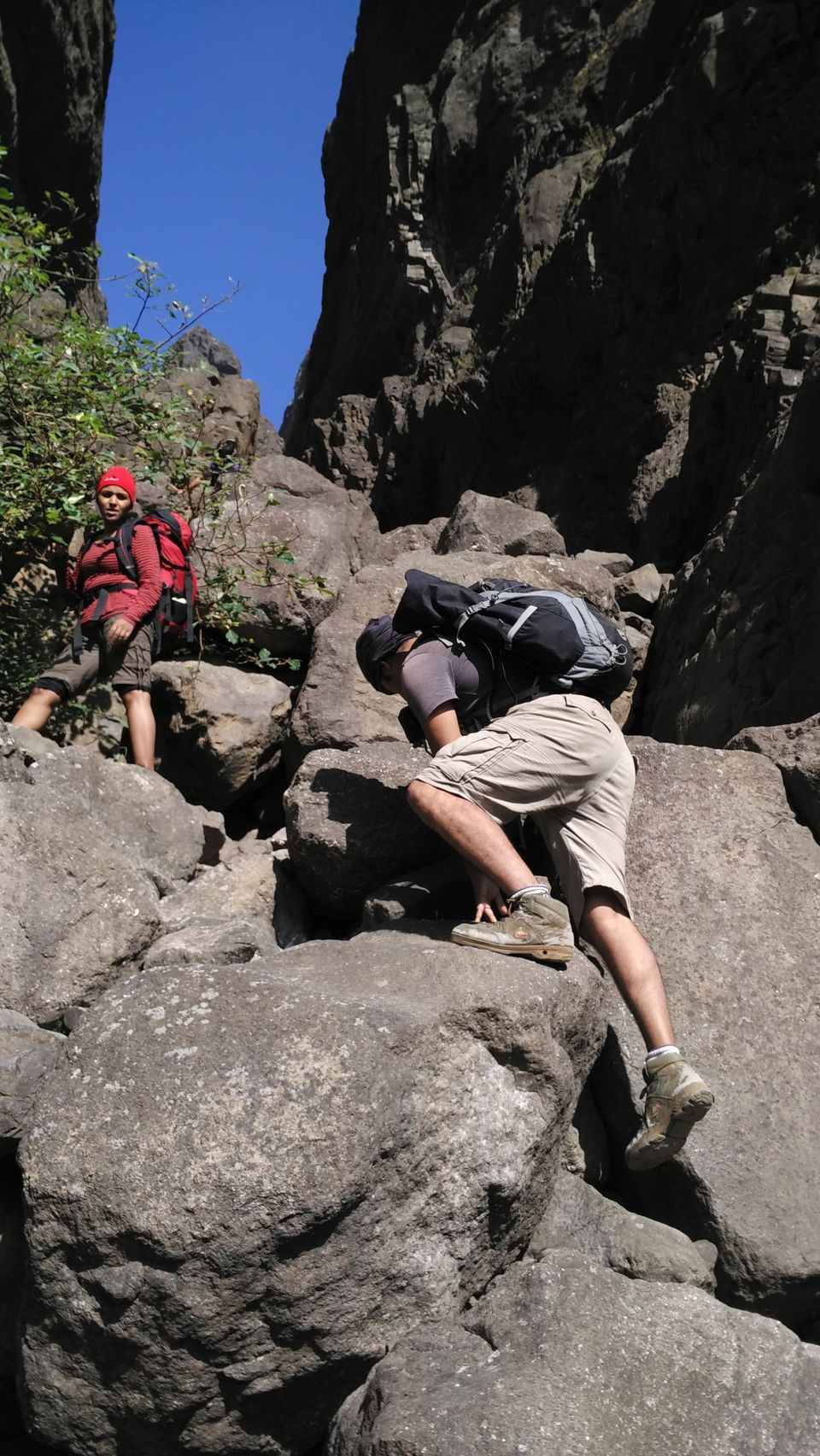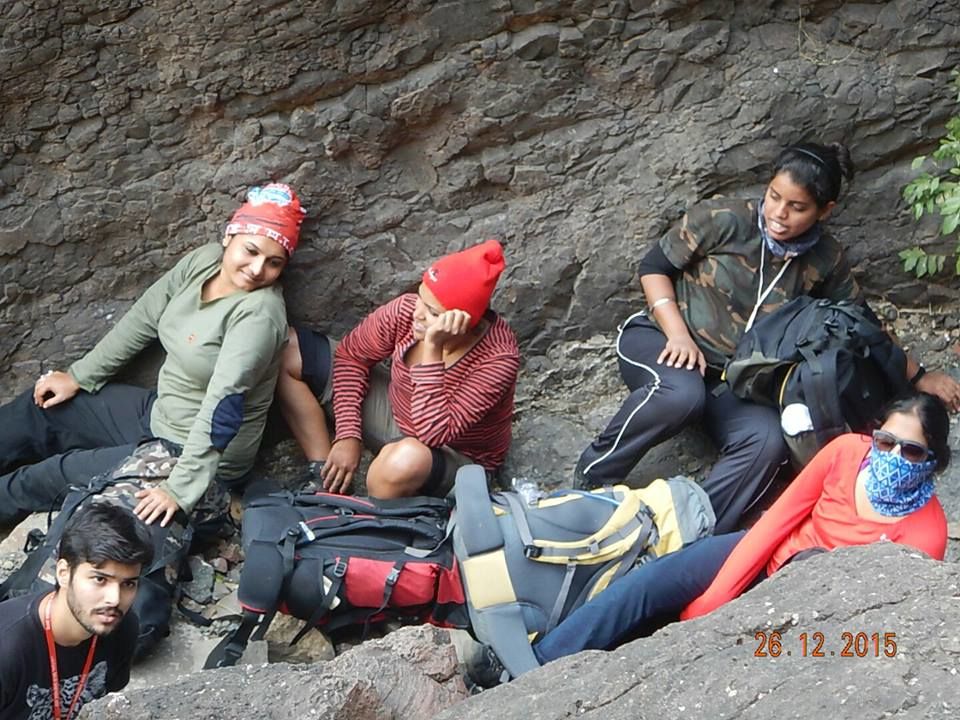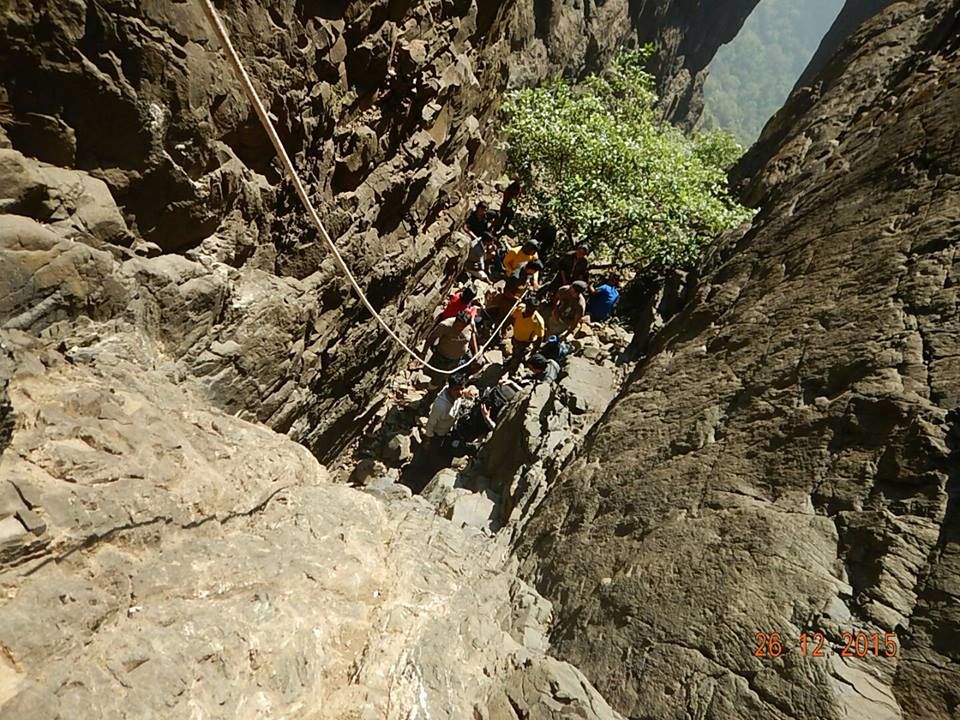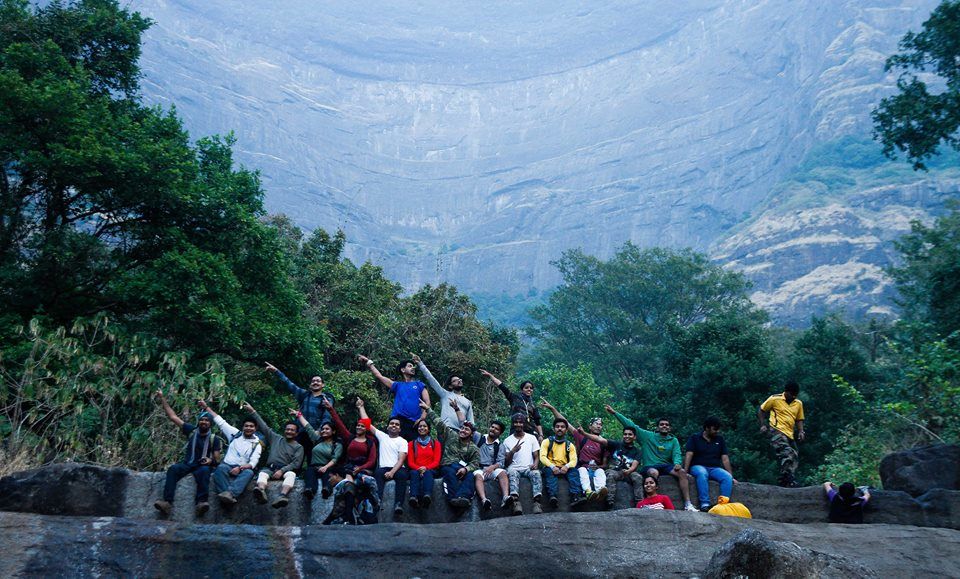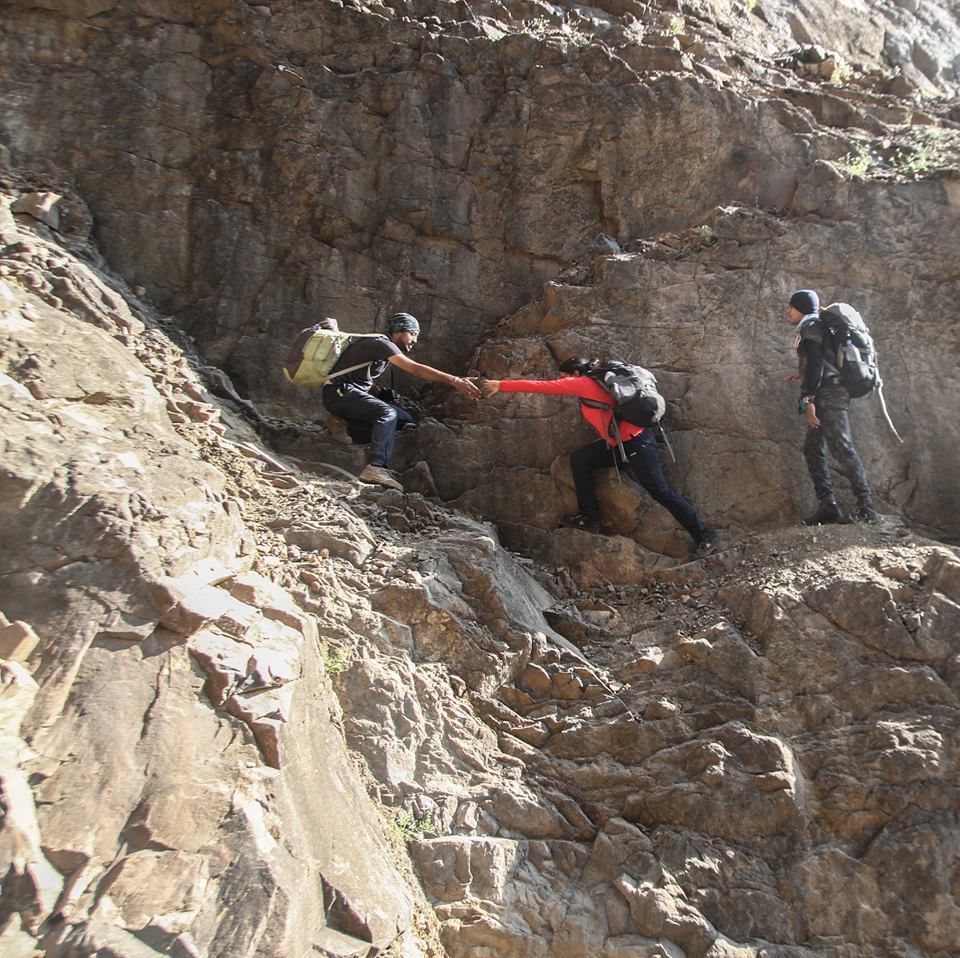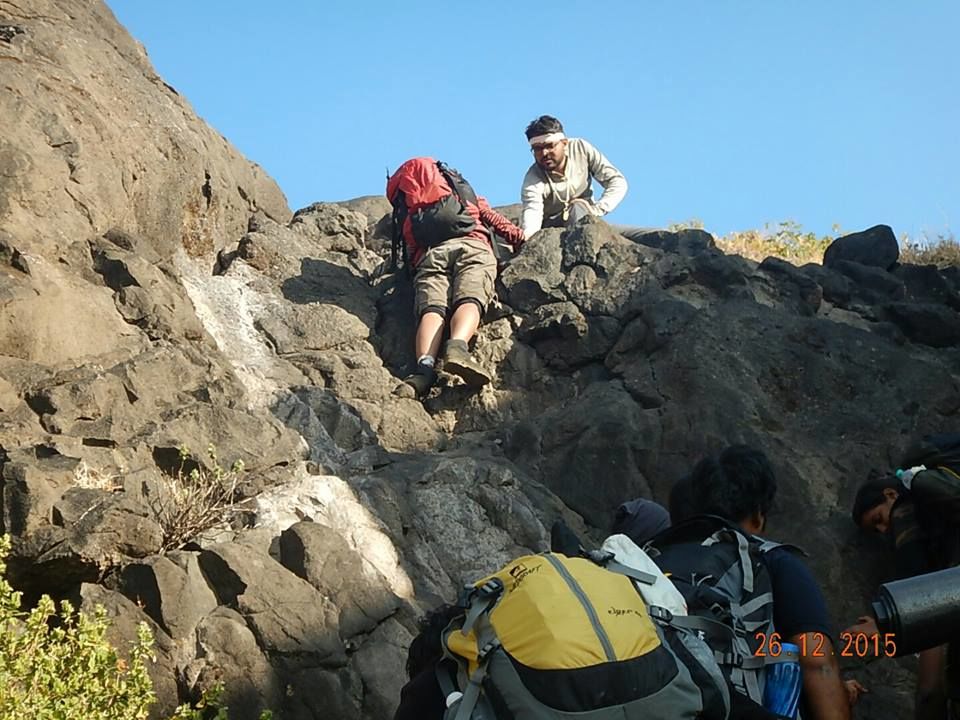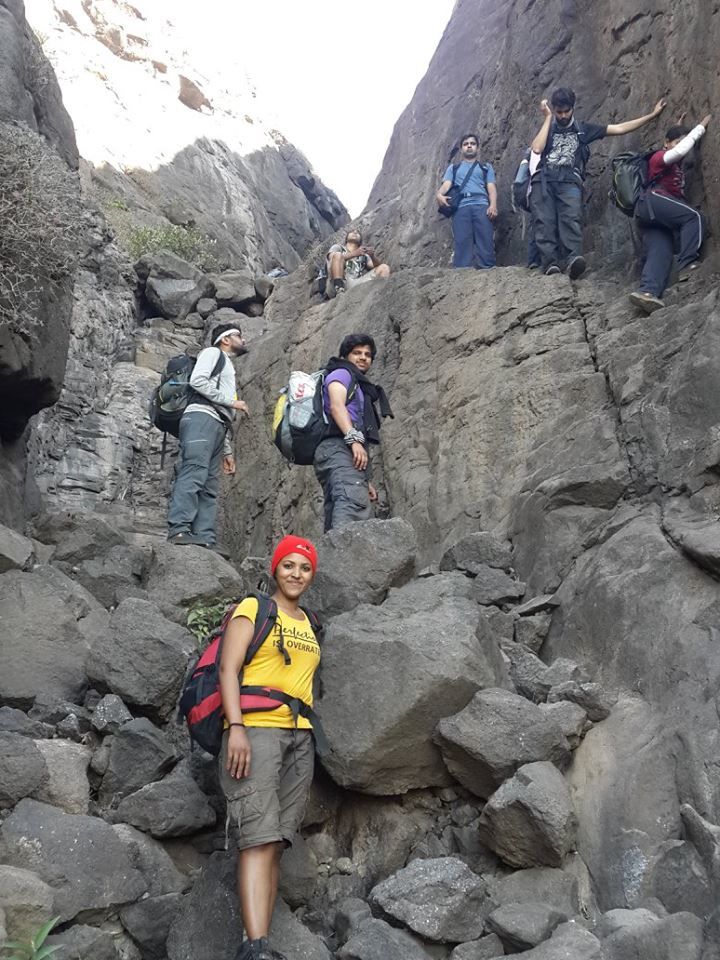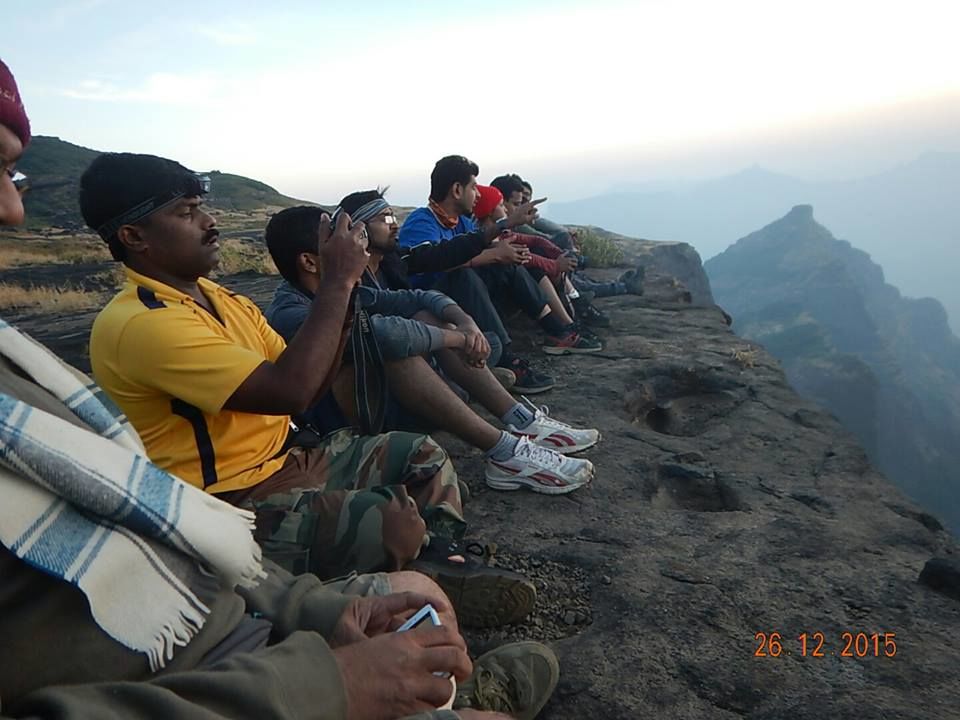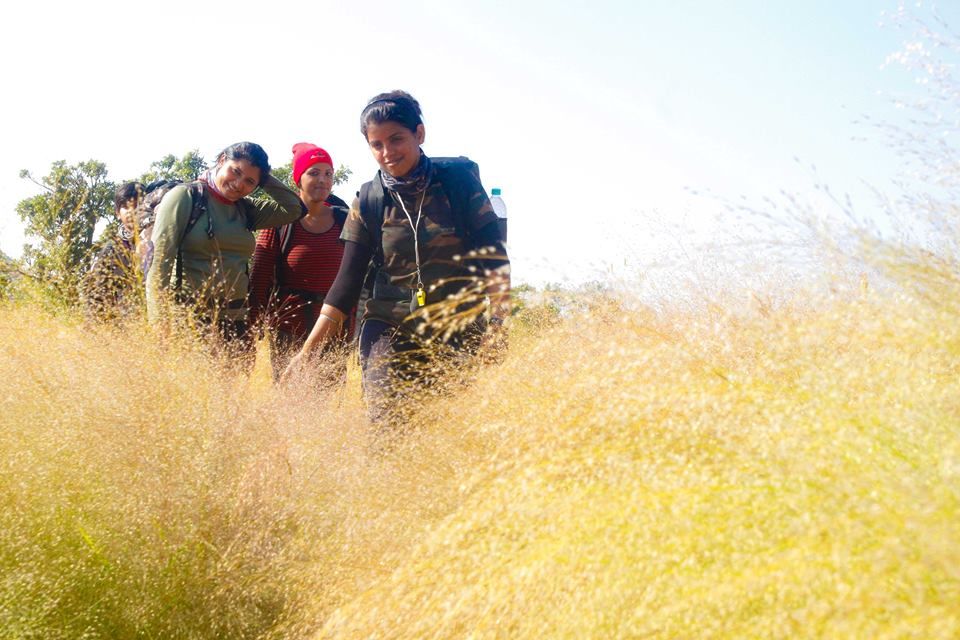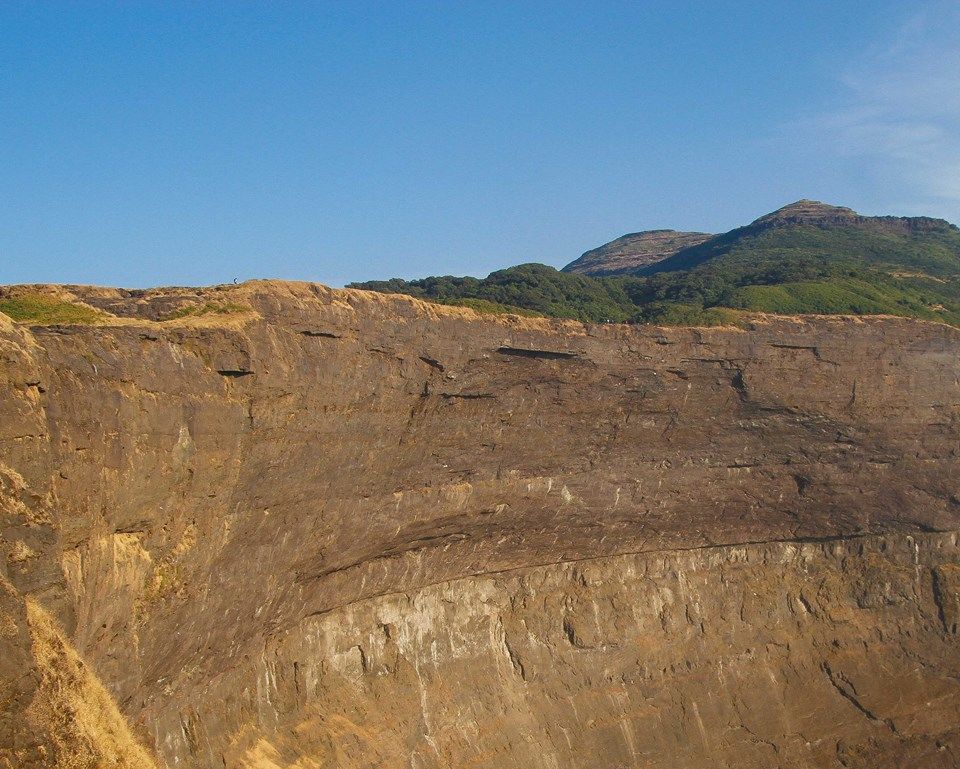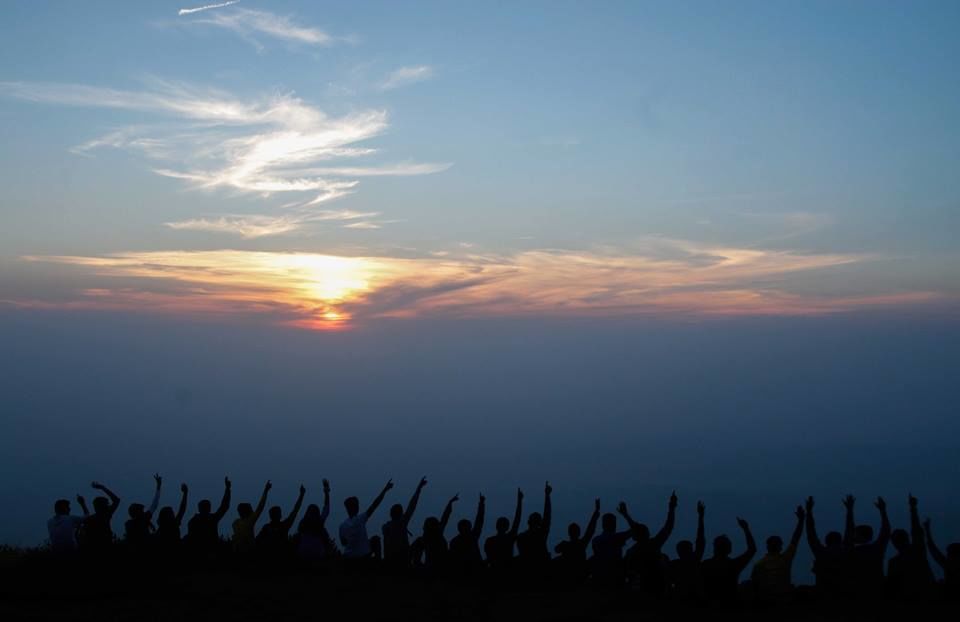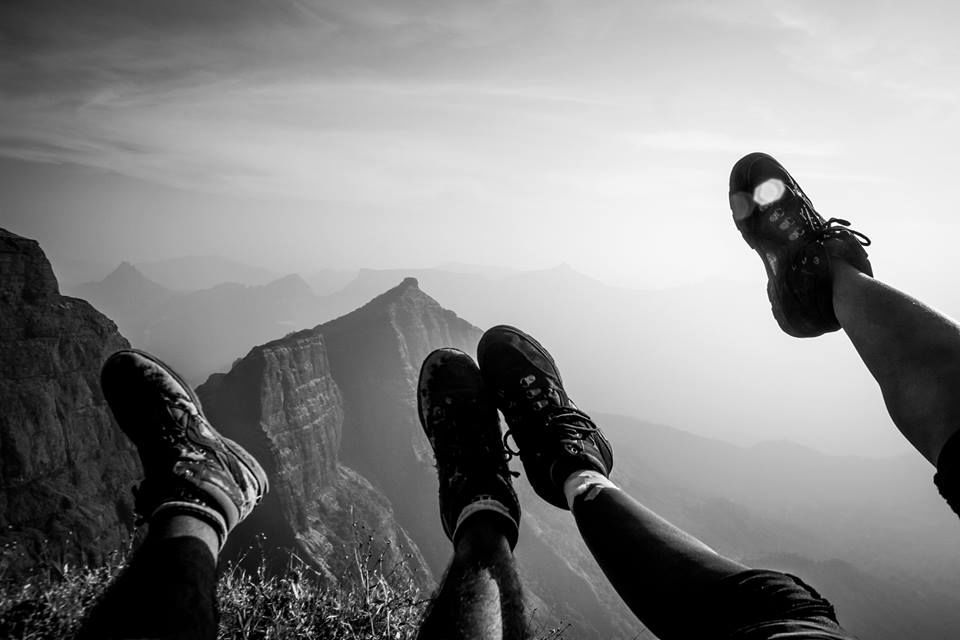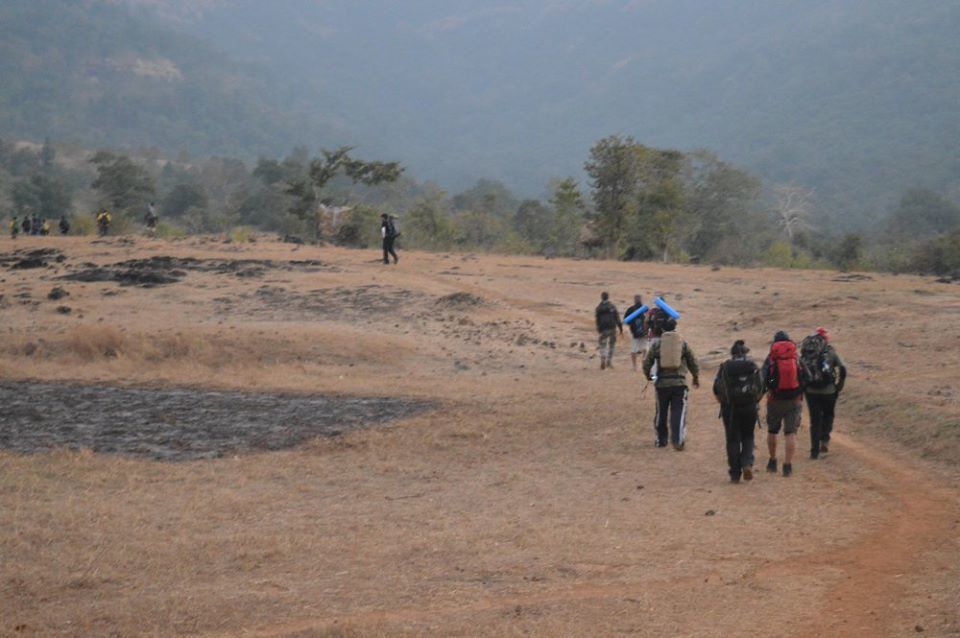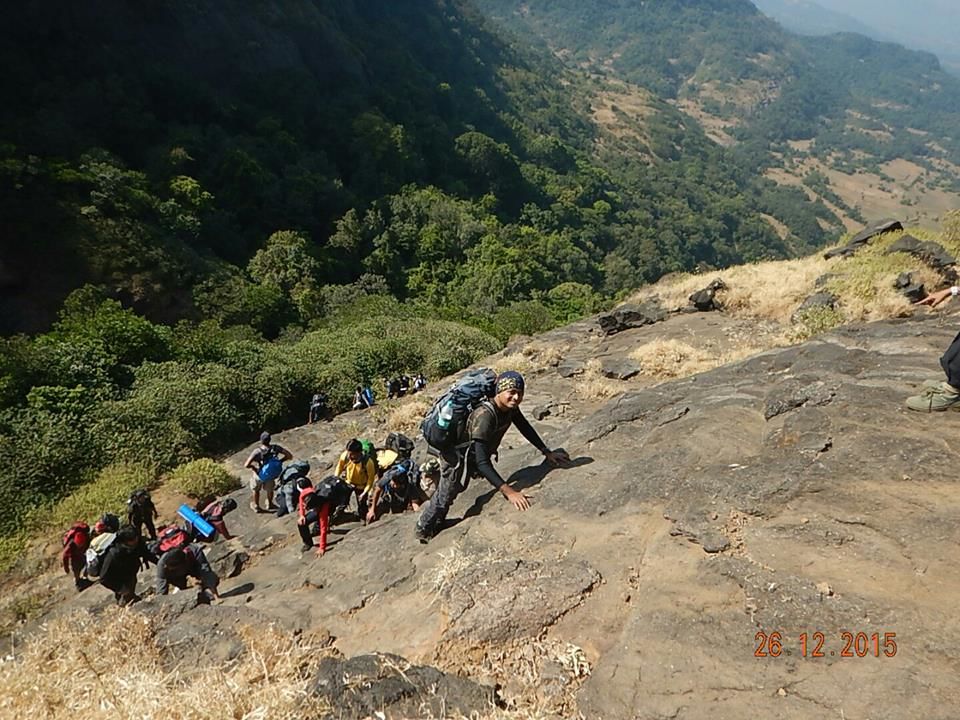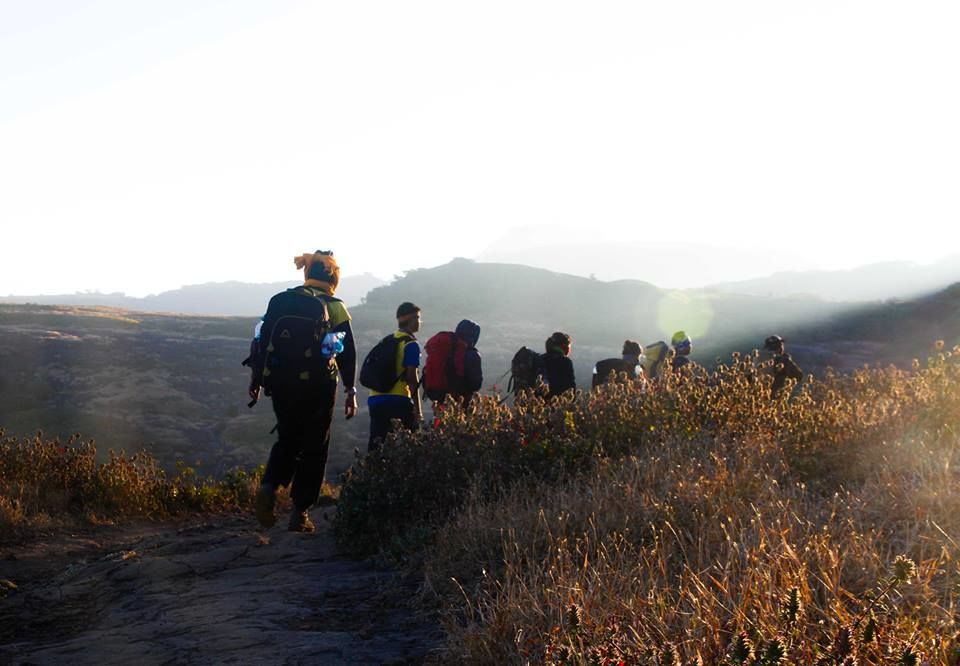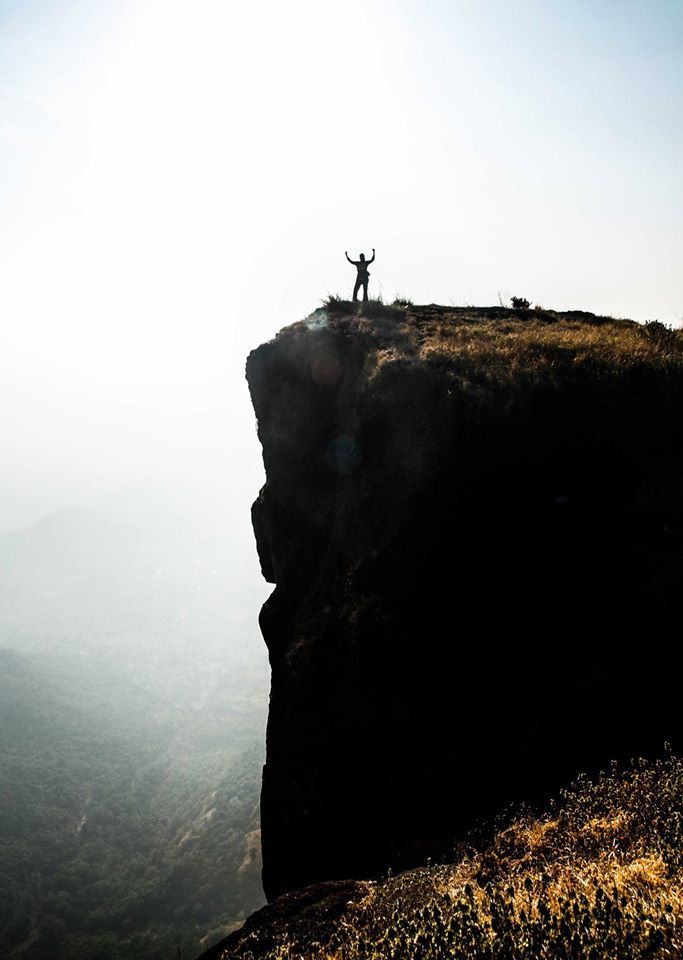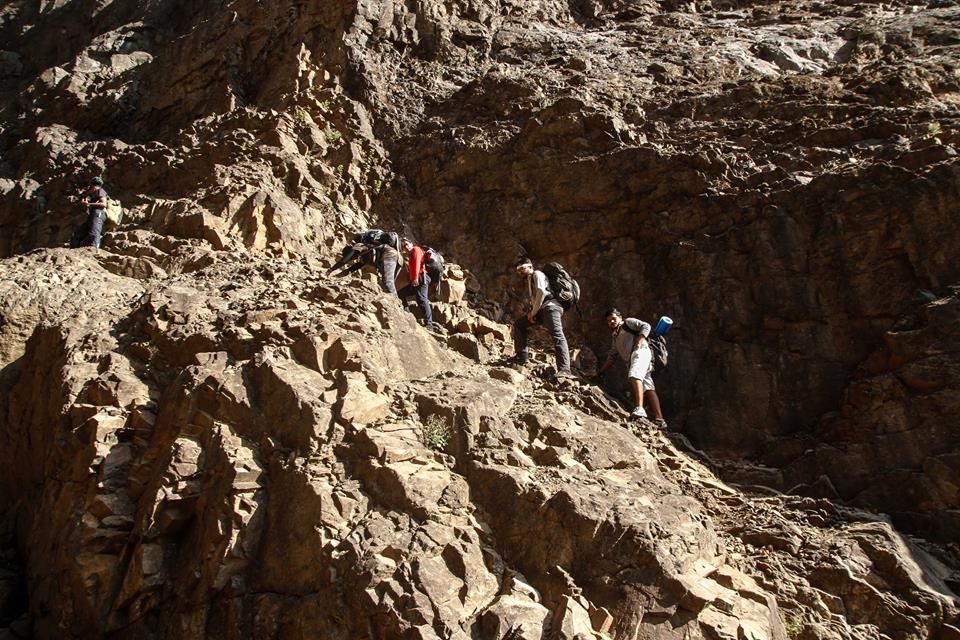 "Some risks in life are worth taking. Some fears are worth facing. Some trails are worth following. And, all peaks worth climbing. Because, the view from top is worth all risks, fears, perturbations and pain".
Harishchandragad. Mention of the name evokes muddled responses and few of the first things that come to one's mind are the mighty Konkankada (Konkan Cliff), the 5 feet tall Kedareshwar Shivalingam, the Taramati Peak and the many routes to climb to the top.
I have already mentioned about Harishchandragad in delineation in one of my previous blogposts. You may like to read through about the architecture, facts and history here.
Harishchandragad is a hill fort famous for it's accessibility via multiiple routes, the most daunting one being Nali Chi Vaat. The literal translation of Nali Chi Vaat is "The Gorge Path" where "Nali" in Marathi means "Gorge" and "Vaat" means "Path".
Nali Chi Vaat is the toughest route to climb Harishchandragad. The name itself is sufficient enough to scare the living daylights out of someone, let alone going through pictures. The entire route is a rocky terrain with a combination of small to colossal rocks of heterogeneous geology.  The climb is almost 80 degrees steep with 4 rock patches to be covered in all. On top of everything, the rocks are loose, even the biggest of them can come tumbling down any moment. The smaller ones form heavy talus which makes the trail more treacherous. Hence, one has to measure his / her steps before trying to get proper foot and hand holds.
The Ascent- Via Nali Chi Vaat
With winter at it's peak, I decide going for another adventurous trek to Harishchandragad (HCG) - ascent via Nali Chi Vaat and descent via Rajmarg aka Junnar Darwaza, the two absolutely thrilling routes.
Though I had trekked to HCG earlier via a different route, the wish to climb to the top through Nali Chi Vaat always remained close to my heart. I wanted to overcome my fears, push my limits, come out of my own comfort zone and this was the best way to do it.
Christmas night, 25 souls bitten by adventure bug, start their journey from Mumbai towards Belpada, the base village in Ahmednagar district of Maharashtra, India.
Vikram Singh led the trek.  
We reached Belpada around 3:00 AM. The intensity of the wind with supremely chilled temperatures made everyone shiver. After a nap till 6:00 AM, everyone was ready to start for the trek by 7:00 AM post breakfast and tea. 
Introduction round brought couple of surprises. Ayush and Mahesh, first time trekkers had opted for HCG via Nali Chi Vaat as their life's very first trek. 
We were informed that the entire trek would take around 6- 7 hours to complete.
We had a smooth start. The first patch, 30 feet high, climbed with the help of safety ropes tied as bowline stop knots around our waists. The first patch was done without any hitch.
The second patch was most menacing since the entire patch had free rocks. We were fore-warned by Vikram about the same. The trick was to maintain distance between each other while climbing and the call of "watch-outs" to save your co-trekkers from being hurt by the rocks falling off. Well, I wasn't among the lucky ones to be spared. While I was waiting for others to move ahead, a rock came tumbling down and within fraction of seconds, before I could move away, it hit my leg just above my ankle and BAM… a loud scream escaped my throat. After a quick first-aid and a few minutes of rest, I was once again ready for the climb. One more climbing patch completed.  The gorge ends after the 2nd patch.
The third patch was traverse through the forest with complete package of scree and talus. A smaller climbing patch towards the end and we reach the plateau. Lunch break after completing the third patch. A much needed long break.
The last and final leg of the ascent comprises of ascent through the forest for 40 odd minutes.
Walking- hopping- climbing- crossing- escaping falls- panting- resting and repeating, we finally completed our trek and reached Konkankada an hour earlier than the time that Vikram had anticipated at the start of our trek. Refreshed at Bhaskar Dada's (our local guide) den and went back to Konkankada to view the sunset.
Sitting on Konkankada, facing the valley with fiercely chilled air brushing against us and to see the sun melting beyond the horizon, splashing colors across the breadth of the sky is the most beatific view one may experience. 
Post dinner, some of us decided to get cozy inside the tents and the rest went ahead to enjoy the bonfire on Konkankada. Vikram showed the Konkan Darwaja route. After returning to Konkankada, everyone settled around the bonfire to keep away from freezing. Countless mind boggling spooky tales were the major attraction of the night.
The Descent- Via Junnar Darwaza aka Rajmaarg
The Junnar Darwaza was used as the principal entrance to Harishchandragad and hence the name Rajmaarg (The Principal Route). This route had proper stairs carved on the rocks with fortifications. With continuous water flow during the monsoons, the rocks started to loosen up over a period of time which led to discovery of other alternate routes (Pachnai and Khireshwar) to access the hill fort.
After surviving the super windy and chilly night, we woke up early morning. Done with breakfast and tea, we started off for temple visits and the Kedareshwar Shivalingam. The earlier plan to trek to Taramati Peak was deferred due to time constraint and we started our descent via Rajmaarg. This route is quite steep at the beginning and covered with talus.
The Ghanchakkar Range, The Kalsubai Range (AMK – Kalsubai) and The Ajoba Range are very clearly visible from the top of HCG.
Additionally, the entire Malshej Ghat Range till Bhimashankar can be viewed when descending via Rajmaarg.
Everyone completed the descent without major glitches. Ayush and Mahesh were given the grand salute to have accomplished their goal. Lunch at Khireshwar. The return journey till Khubi Phata was a bumpy and thrilling ride on a tractor back. After having failed to stop any vehicle on the highway, we decided to have a long tea break till our vehicles arrived.
One more adventure came to close with all smiles.
Few Facts:
Location: Ahmednagar district of Maharashtra, India
Base Village: Belpada
Elevation: 1,422 meters (4,665 feet)
Difficulty Level: Medium to Tough
Best time: Best time to trek to HCG via Nali Chi Vaat is November to February as because of the fairly low temperature. March to May and September to October are pretty hot and humid and since this route is a longer one, it could turn too tiring with higher levels of dehydration. Monsoons are again not a good time to trek through this route due to heavy water flow. Only expert trekkers can trek through this route during monsoon that too after all safety measures are taken into consideration.
Couple of hacks to survive through:
Carry minimum 3 ltrs of water plus ORS / Glucose / Tang
Travel light- Try to keep your bags as light as possible
Good trekking shoes are must
Start early so that you could watch the sunset from Konkankada
Carry warm clothes. It gets fiercely cold atop Konkankada during winters
"With sheer perseverance, discipline, faith and belief in self one can certainly conquer the unconquerable. At the same time, it also makes us realize the supreme power that nature holds against all odd perceptions that we humans have about subjugating it".
- Dipanwita Chakraborty
This story was originally posted on Cocktails, Mocktails And Life. For more accounts on treks within The Sahyadris, you may visit my blog.