When I was in my 24 hour flight, including  a 16 hour transit in Moscow (things you do to save  some money as a solo traveler) the only thing that could keep me up and alive (apart from the innumerable glasses of wine) was the thought of keeping my foot in this beautiful bohemian city called Barcelona.
This enchanting city is the most welcoming – the first word I learnt there was not 'Hola' but 'Guapa' which in Spanish means cute/pretty. Yes, they love Indians there, they love our skin and I wouldn't deny the fact that I loved the attention I got from a number of handsome Spaniards. There is in fact a little India in Barcelona. Selling postcards, souvenirs and also Indian food which I found while  I was taking a  stroll on the streets of La Ramblas.  The Spanish poet Federico García Lorca once said that La Rambla was "the only street in the world which I wish would never end." And indeed I feel the same. La Rambla is superbly eccentric, it is this, one and the only street that I wouldn't mind walking for hours and feeling liberated. And guess what?!? This divine experience is absolutely free.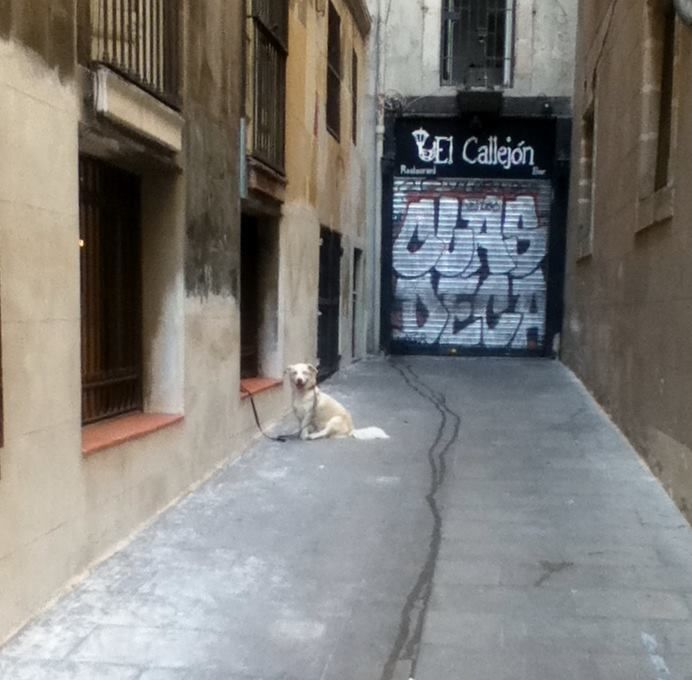 There are two rules in Barcelona which i obeyed with my full attention and full devotion and they are Fiesta and Siesta. Fiesta in Spanish means to party and Siesta simply means to take a short nap in the afternoon or after a good meal and that is exactly what I did. Barcelona IS fiesta, they have public festivals all around the year, and not just that the street performers  are magnificently talented, the solo guitar performances playing Entros Dos Aguas by Paco De Lucia was enough to make my fingers click and my feet tap. In short, the Spanish really know how to party, they truly know how to live a life.If you are a party person then Razzmatazz is one of the best clubs in Barcelona and is a must.
Now coming to Siesta, Before a good Siesta comes a good meal, and for such a heavenly gastronomical indulgence, 'The café culture' in Barceloneta Beach is perfect with a calming view of the sand and the sea. From Tapas to Pintxos , Paellas to Croquetes and as I write this with my mouth salivating, I can still feel the taste of unforgettable  Gaspatxo. These are the dishes which are a necessity for your palette. 
The winding streets and ancient buildings of the historical Gothic Quarter are perfect for losing yourself and provide hours of fascination for gallivants which stretchd out to the La Rambla.
For some artistic inclination the very first name that strikes my mind when it comes to Barcelona is Antonio Gaudi, there are some seriously astonishing buildings by Gaudi which will make creativity and art flow to your fingertips as it did in mine. His works including Casa Battlo, La Pedrera and Cascada fountain are the most strikingly distinctive. If Gaudi is too heavy for your intellectual upheaval then  no worries, the streets of Barcelona are filled with some crazy, trippy, hippy and mind-boggling Graffiti. I don't mind calling Graffiti the "art nouveau" of this century.
Barcelona managed to capture me in a trance like state, if I had a chance I wouldn't have come back.
Don't be afraid to go with the flow of this city, it has the capability to destroy your most feared inhibitions. This city can transform your approach towards food, music, dance, art, life but most importantly it has the ability to transform your approach towards yourself. So if you are planning a trip to Barcelona be ready to fall in love with yourself.