We went away for the weekend as we needed a break from the routine, moving back isn't as easy as it should be, especially for someone like me who thrives on new new new. So to cheer me up, my darling booked us a weekend in Barcelona which is one of our favourite cities in Europe, and I know many agree with us :)
We booked ourselves a hotel in Barri Gotic, the old city centre of Barcelona, after a few failed attempts to book somewhere via Air BnB. We realised once we were there that there was a race on which went a long way towards explaining why all the cheaper options were booked up. We ended up at a lovely hotel to be fair, the Aparthotel Arai - pretty and central with nice staff.
We have done most of the touristy things to do in Barcelona in previous trips, so we just focused on food and shopping and we were very happy :) We "discovered" the joys of Massimo Dutti (dangerous, we both came out with new jackets and jumpers) and performed our usual pilgrimage to Pull and Bear. We also got confused by El Corte Ingles as we by mistake went into the sports only one, we couldn't find any non-exercise clothes and were a bit bemused :)
Here is an overview of the best things I ate during this trip to Barcelona, read on for more info on what we did and where we found the best of everything :D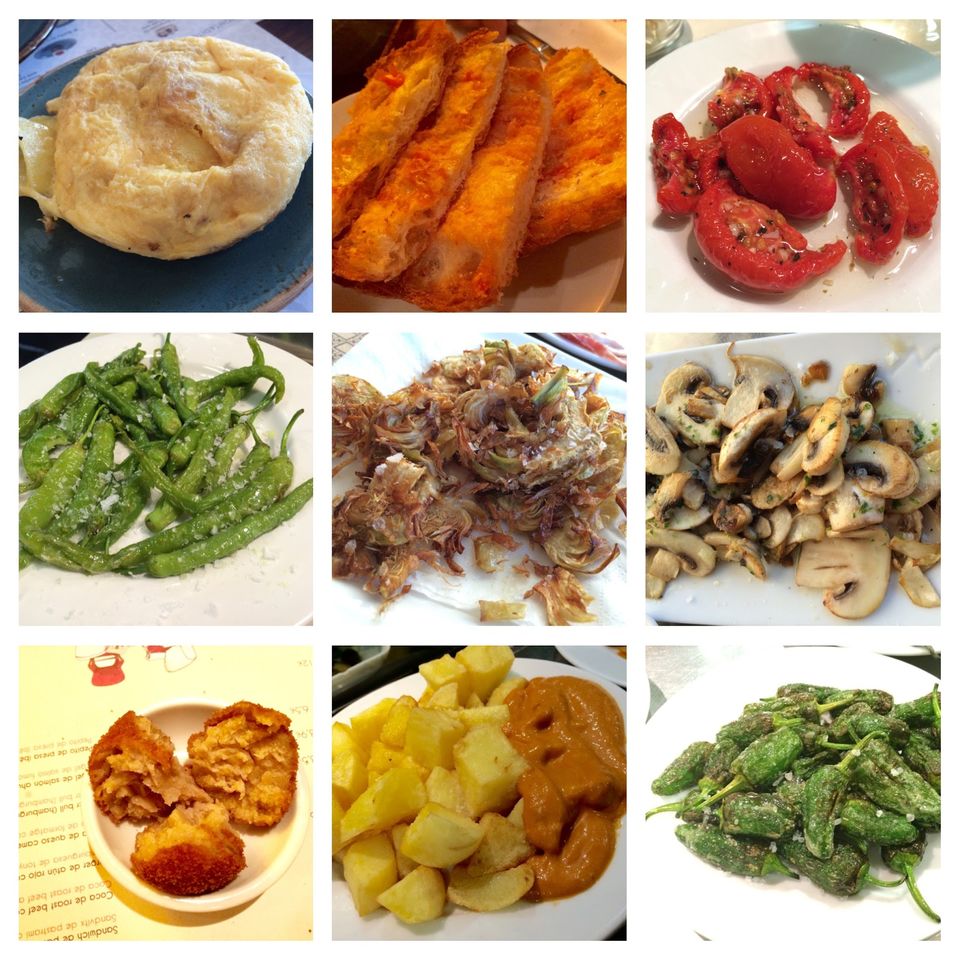 I will write individual posts about each restaurant and the hotel but this post should at least be an introduction into our foodie weekend!
Our Itinerary
We landed on Friday night at about 1915 after our Vueling flight from Nice which takes under an hour. Tickets are reasonable and they are ok to fly on. We took the airport bus (just under 6 euros for one way, a discount for return tickets and tickets can be bought on board or at the automated machines on the platform) to Plaza de Catalunya and walked to our hotel (Aparthotel Arai) from there which was just over 10 minutes walk.
The hotel was lovely, our room was great, we even had a kitchen but there was no chance of us wanting to cook in Barcelona with all the tapas waiting for us out there.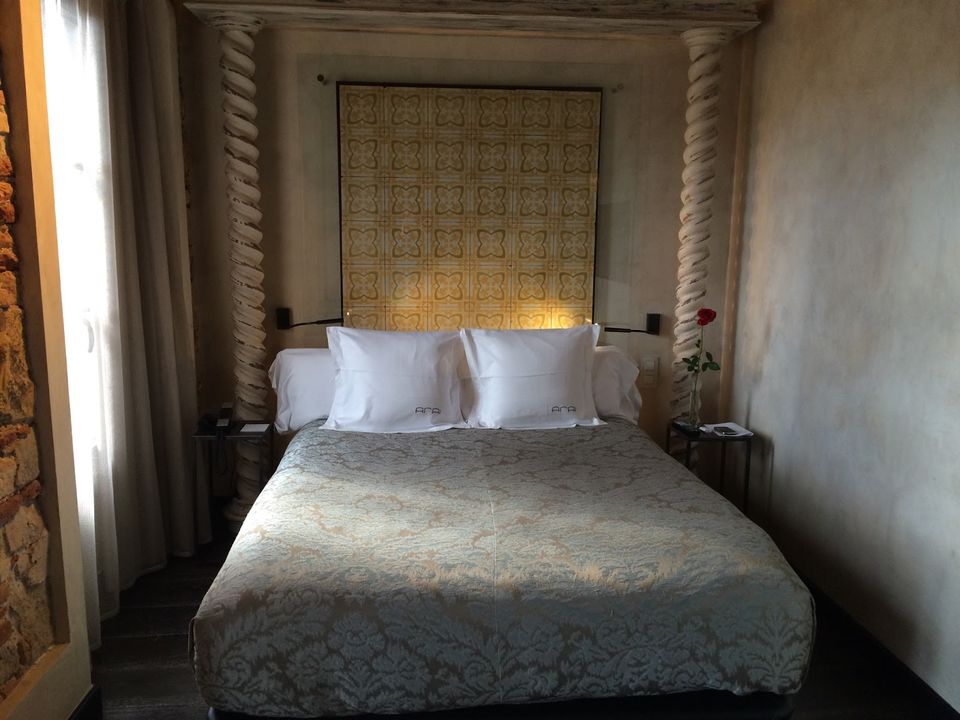 Quite modern looking but in an ancient building.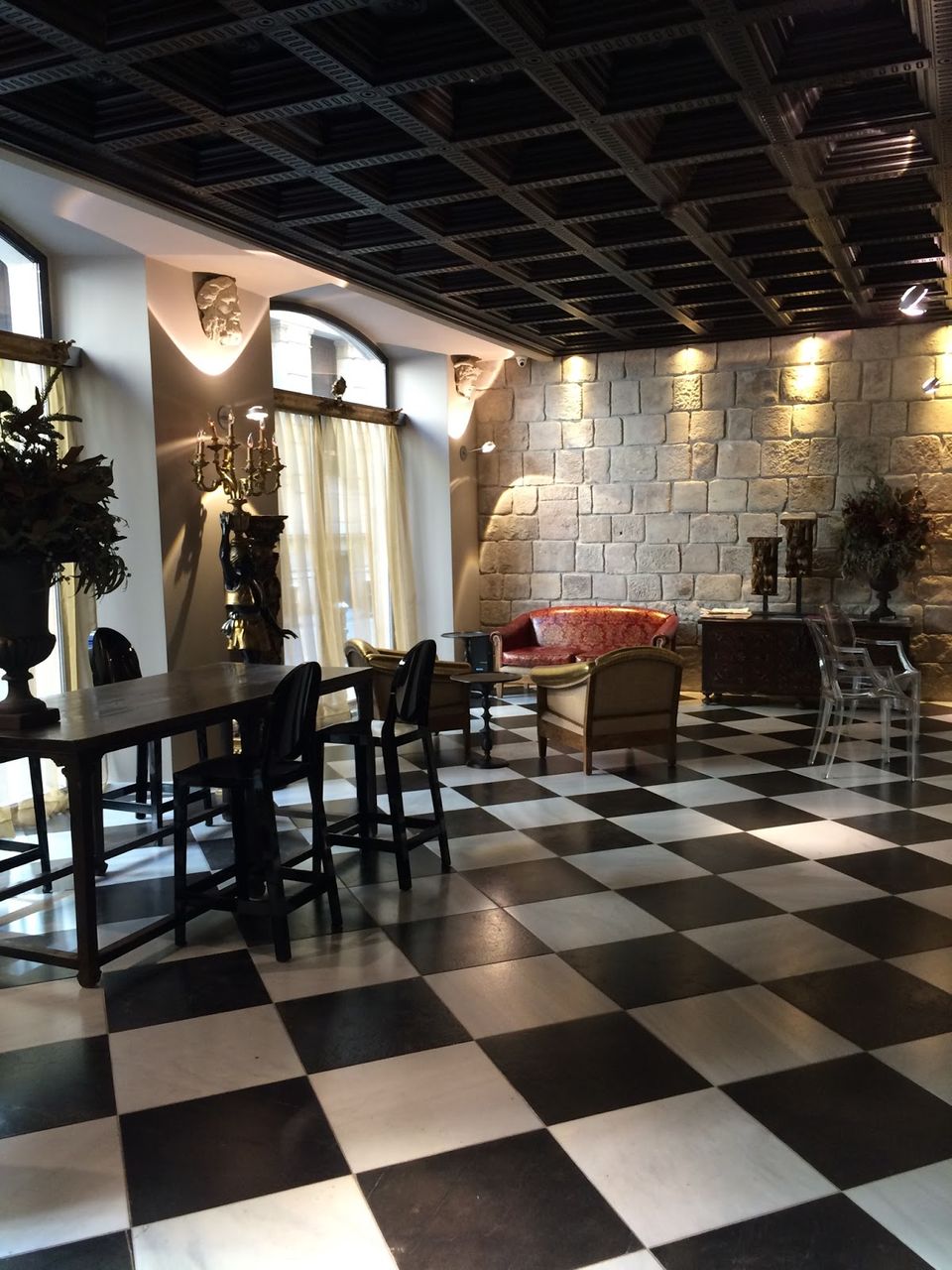 We dropped our bags and headed right out for our usual hunt of Bar Celta Pulperia for yummy easy going tapas. We love the ambiance there, laid back and quite local. They do some of the best patatas bravas, I had this trip and I think for sure their pimientos del padron were the best (we ordered them twice!)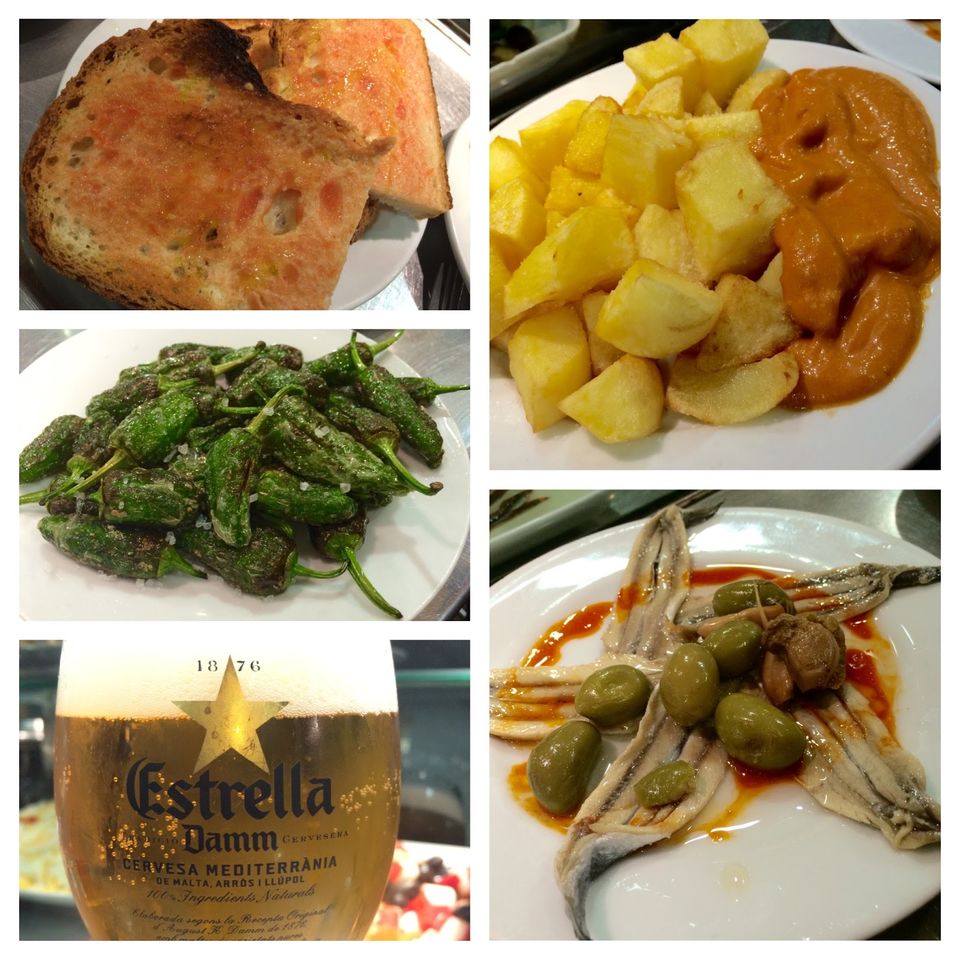 The street art is a nice change when you have just come from a country where you get caned with a rattan stick for what they term vandalism. I love the creativity and the Tigger made me think of a friend of ours.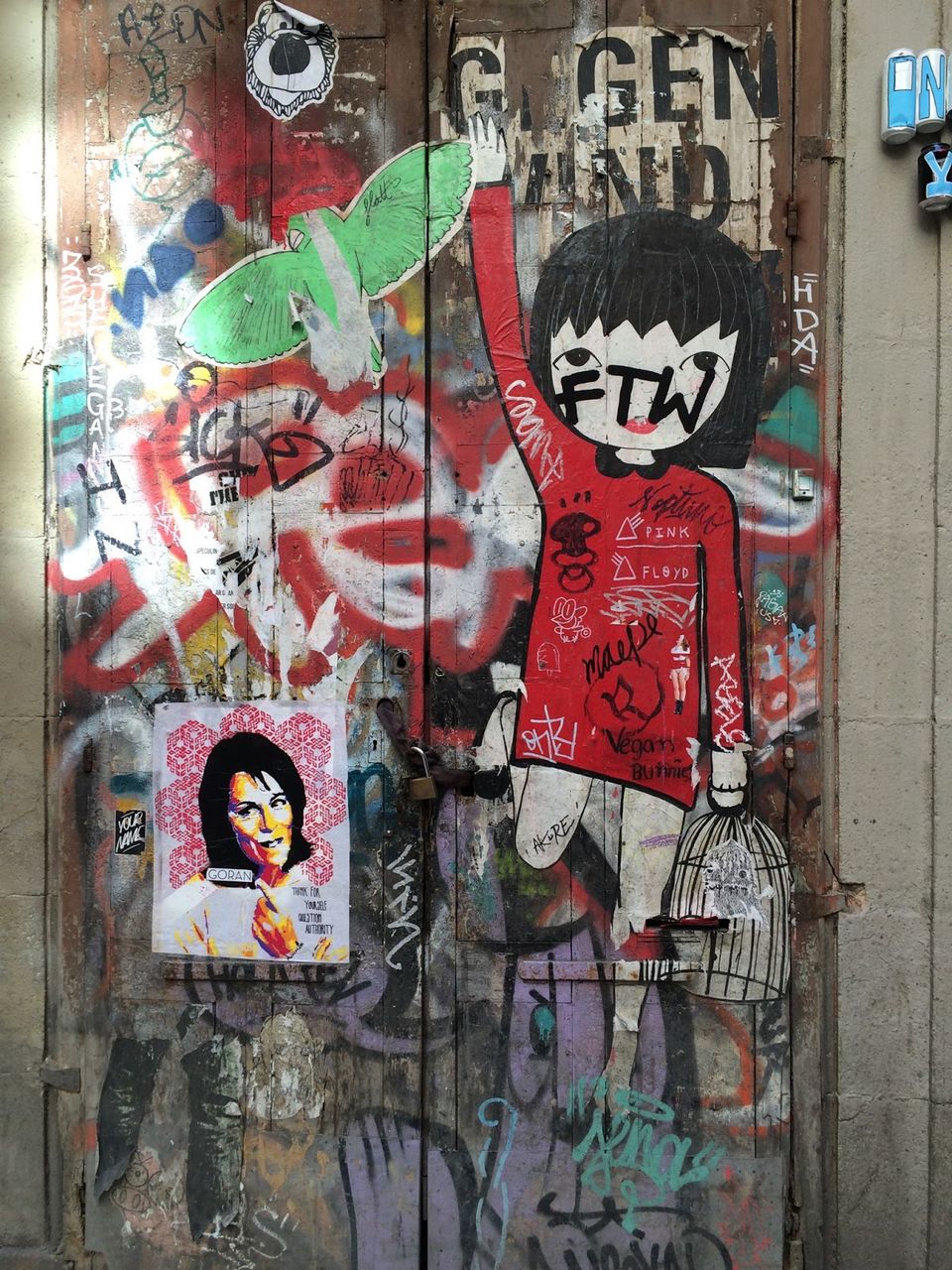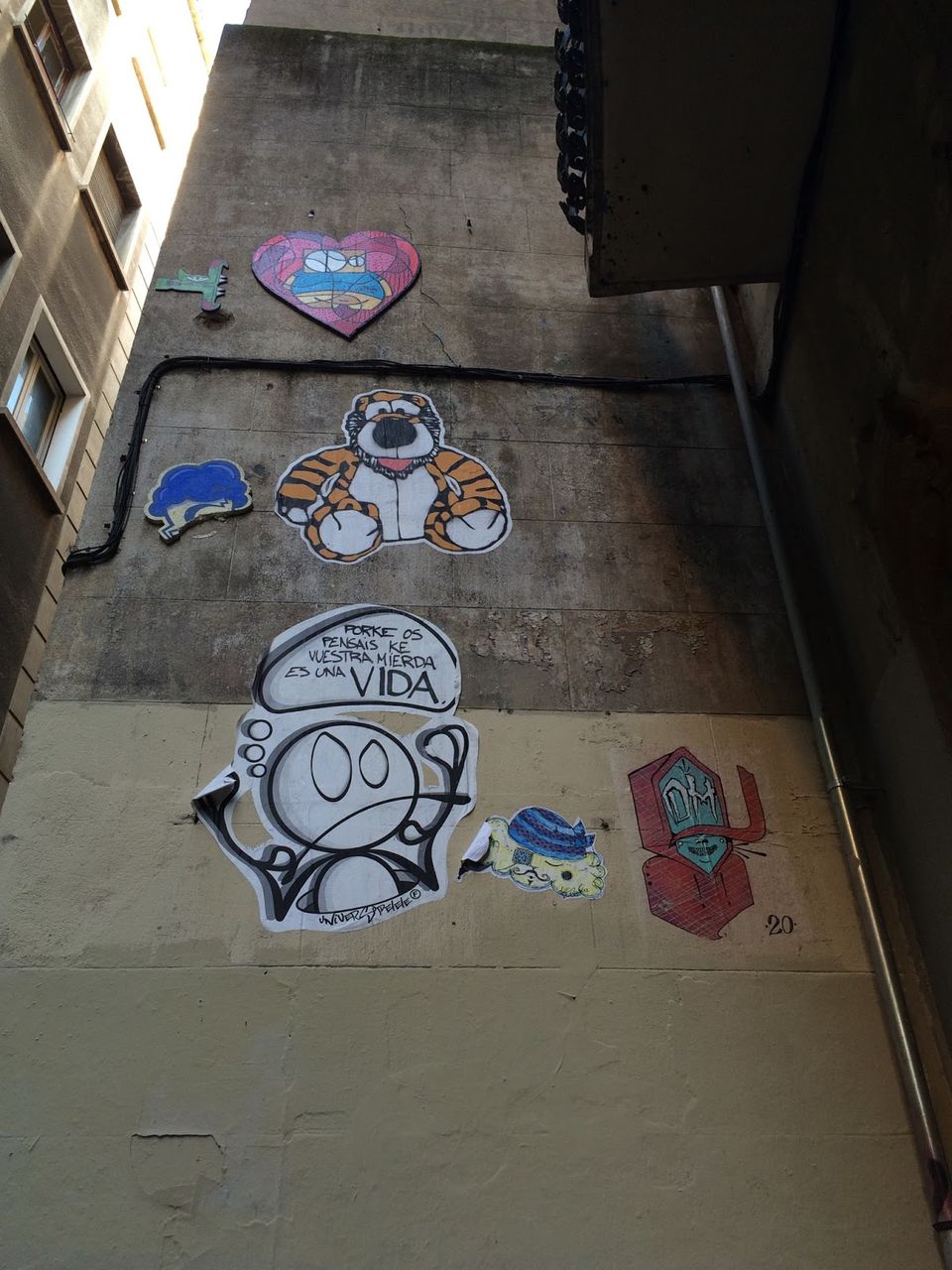 Saturday morning we went to Bar Oviso around the corner from our hotel for a spot of breakfast and more importantly coffee. Their coffee was super good!
We then went shopping, heading towards Plaza de Catalunya as most of the shops are in the streets off of that main square. I thought this ball looked so lonely in this fenced off square.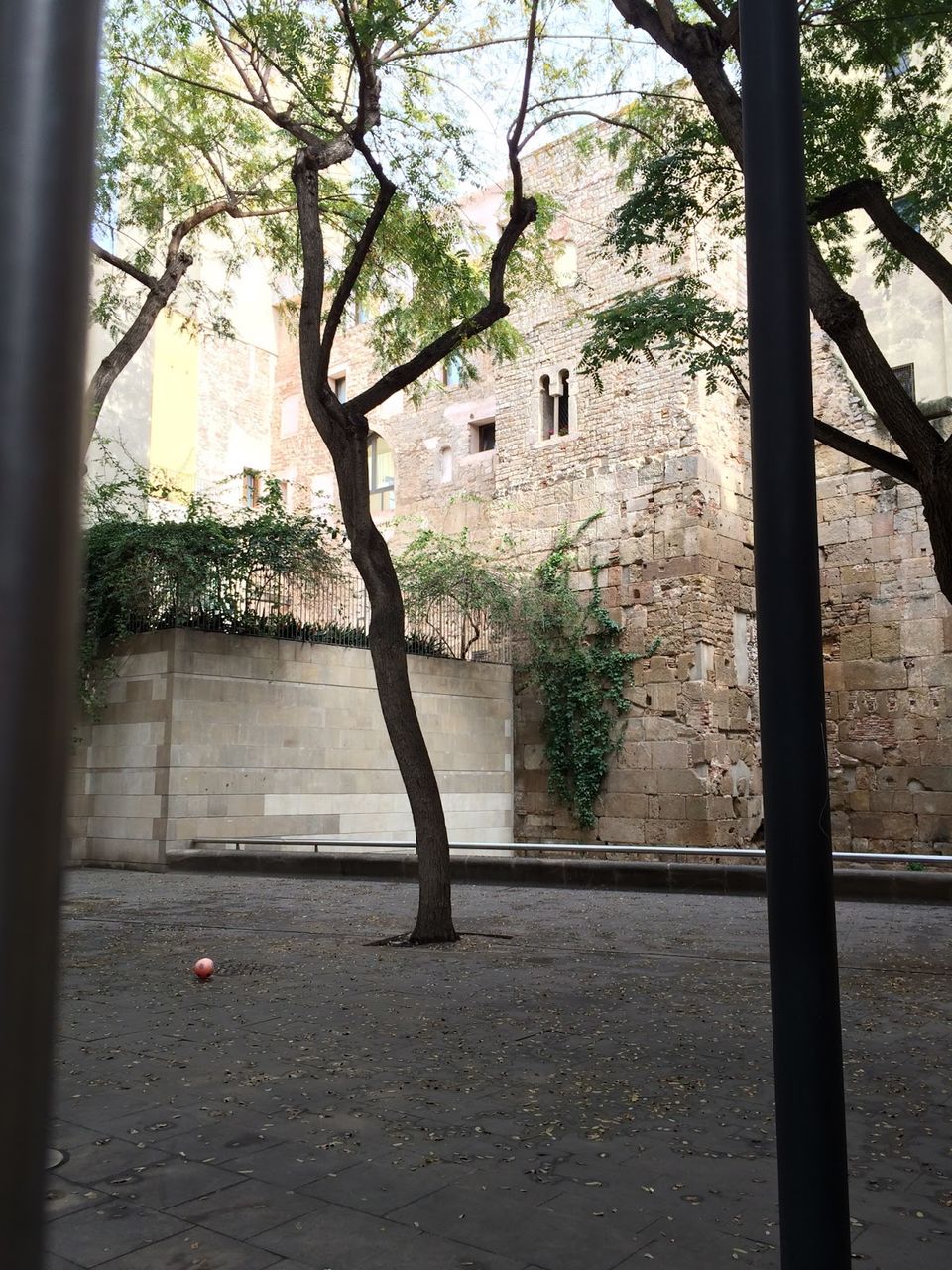 Once we were done burning our credit cards in Massimo Dutti, we wandered through Plaza Catalunya to Ciutat Comtal which I had seen was well rated online and we understand why. Somethings were a bit pedestrian / standard, but their more interesting items were awesome like the fried artichokes top right of the picture below, gorgeous! The mushrooms were simple and yummy also, with olive oil and garlic with some parsley, and the hubby adored his baby cuttlefish.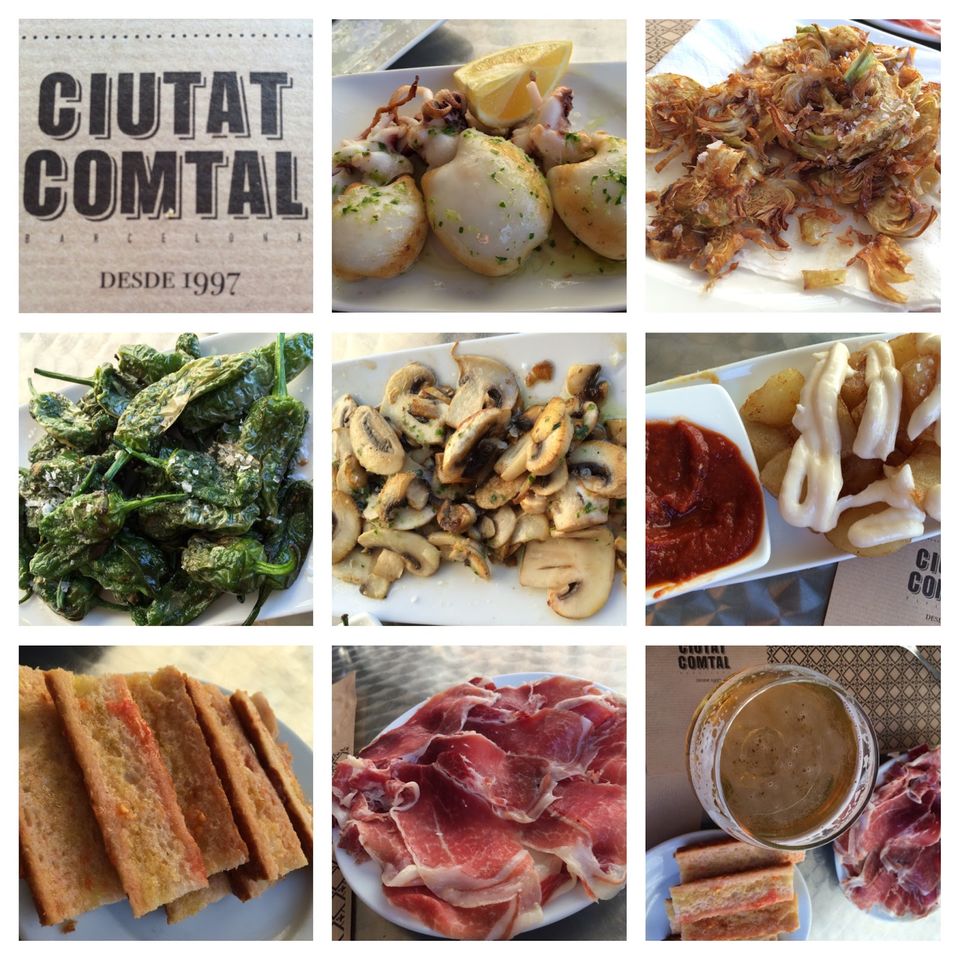 The weather wasn't great and we were tired from our move and work, so after our late lunch we headed back to the hotel for a bit of a chill out. The rain started pouring down after we got home so it was a good decision!
We waited for the rain to stop before heading back out to another old favourite, El Xampanyet. They are famed for their cava and are just down the street from the Picasso museum. We loved the sun dried tomatoes and the leeks were a good surprise.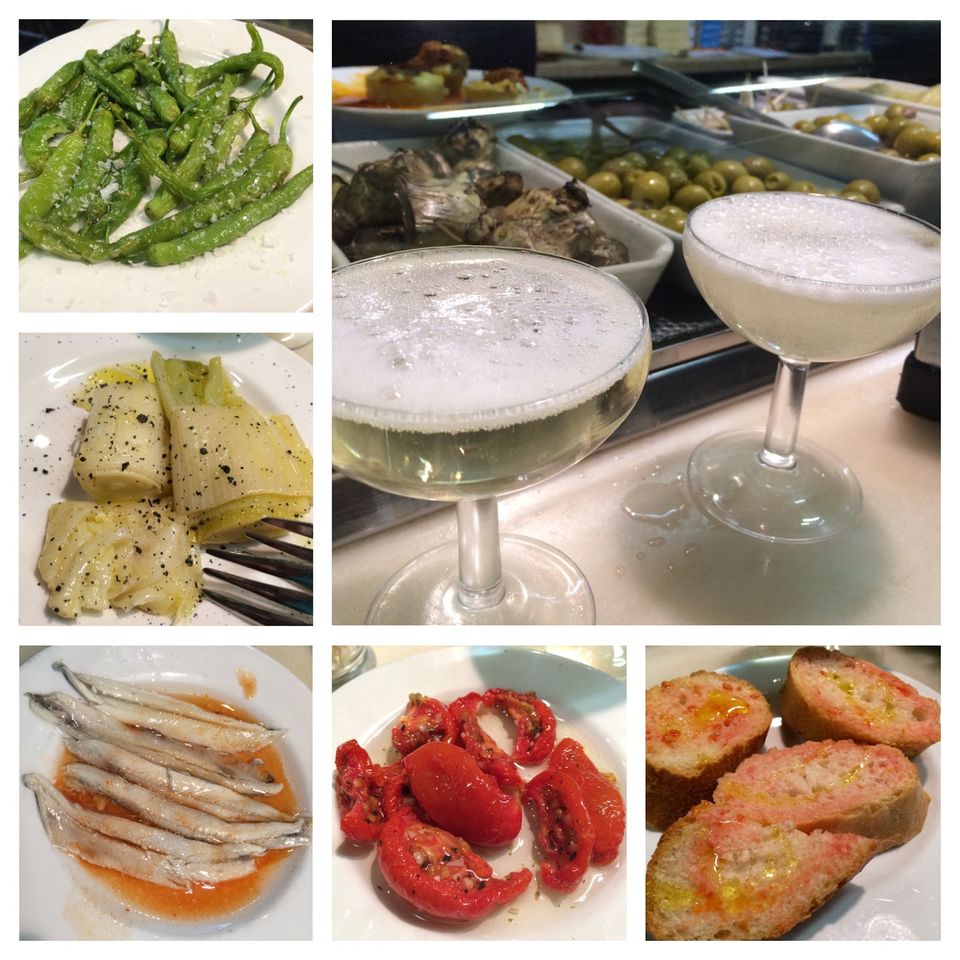 But that wasn't enough! So we continued on to Elsa y Fred (we walked a lot this weekend in Barcelona, best way to see the city and get our steps in). Elsa y Fred is a more refined version of standard Spanish tapas and for most of what we had, it really worked! The pan con tomat (tomato bread) was by miles the best we had this trip, crispy and flaky and crunchy and yummy. The porcini mushroom croquetas were fun and the smoked paprika on the bravas was great and the potatoes felt like they were slightly healthier with a combination of oven and fried cooking. The house cava was lovely and dry.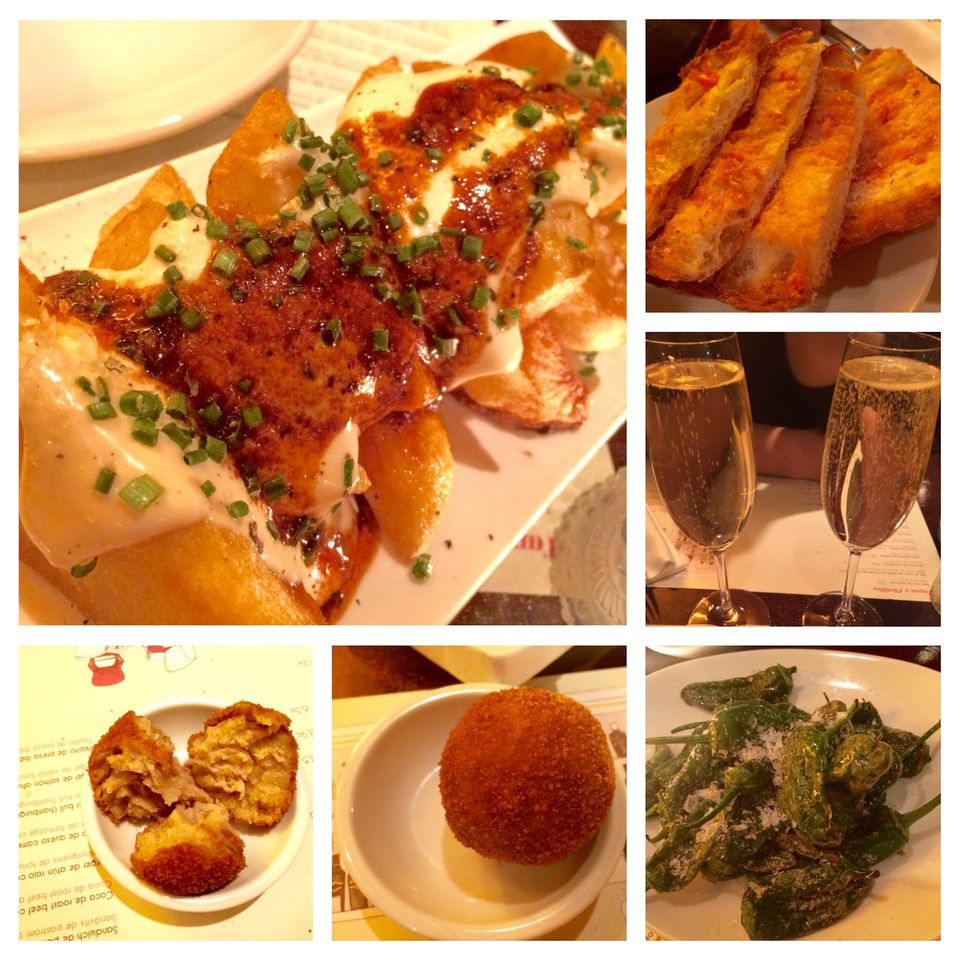 The next morning we got ourselves up for coffee again at Oviso and then walked down to Barceloneta to meet a friend for lunch and a walk. Barcelona has art dotted around, here is one at the beginning of Barceloneta / the port area.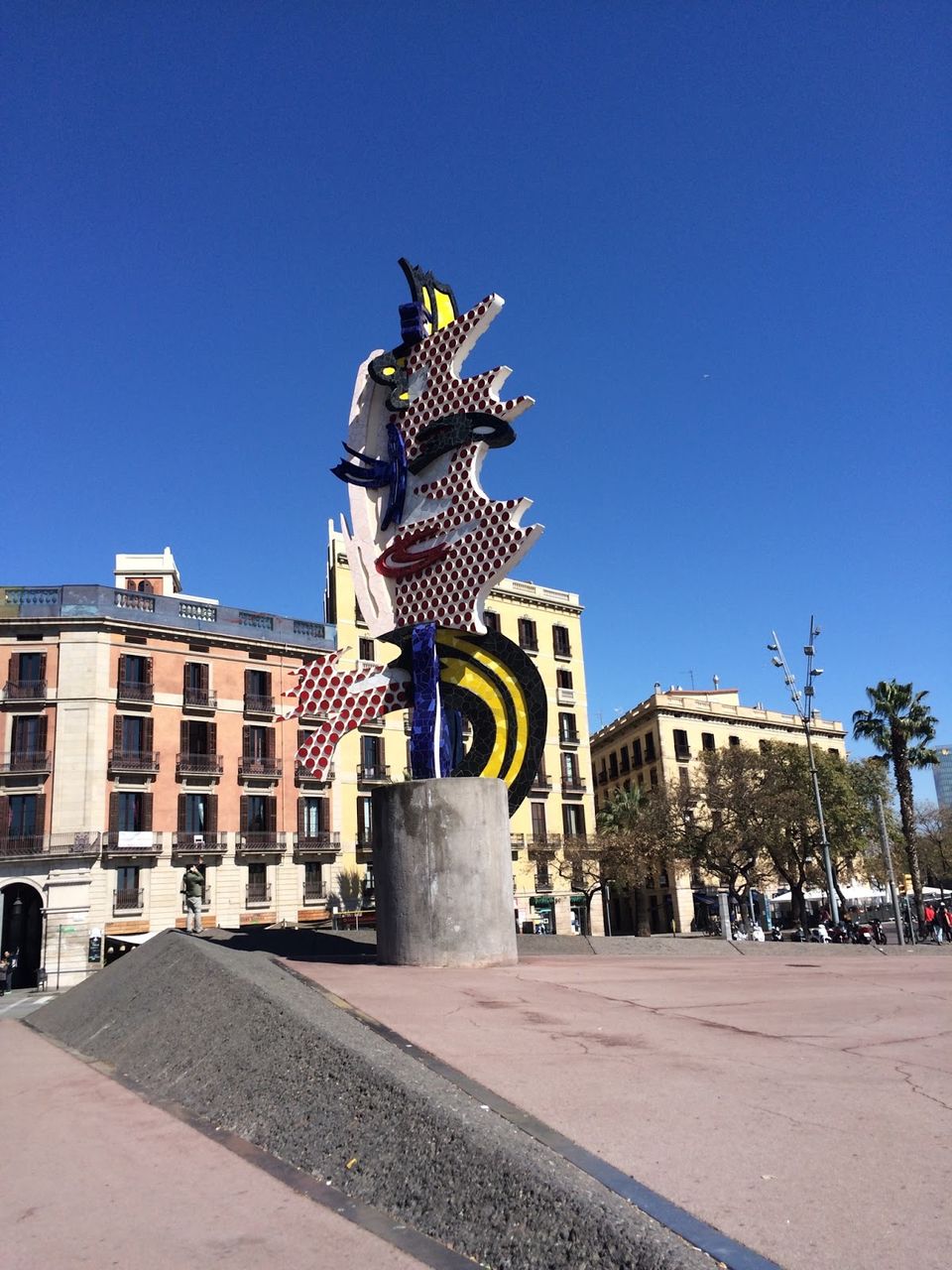 We were early and a bit peckish so we stopped at one of the many stalls along the front for a snack.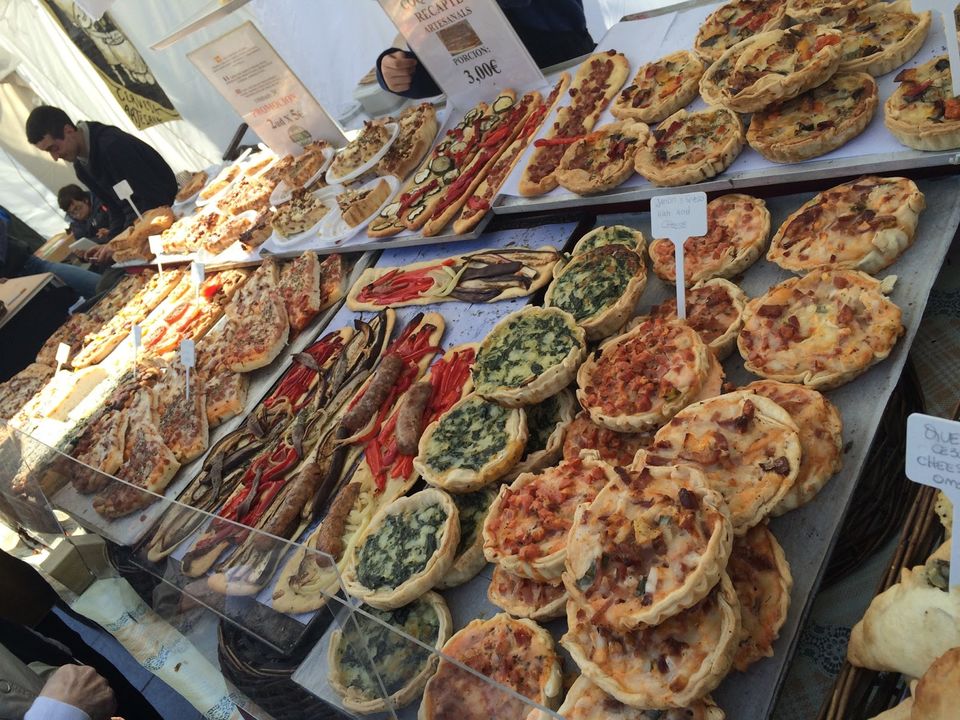 The empanadas (basically filled pastry) were 3 for 5 euros so we bought 3, a veggie one, a spinach and mozzarella one and a cheese and bacon one for G.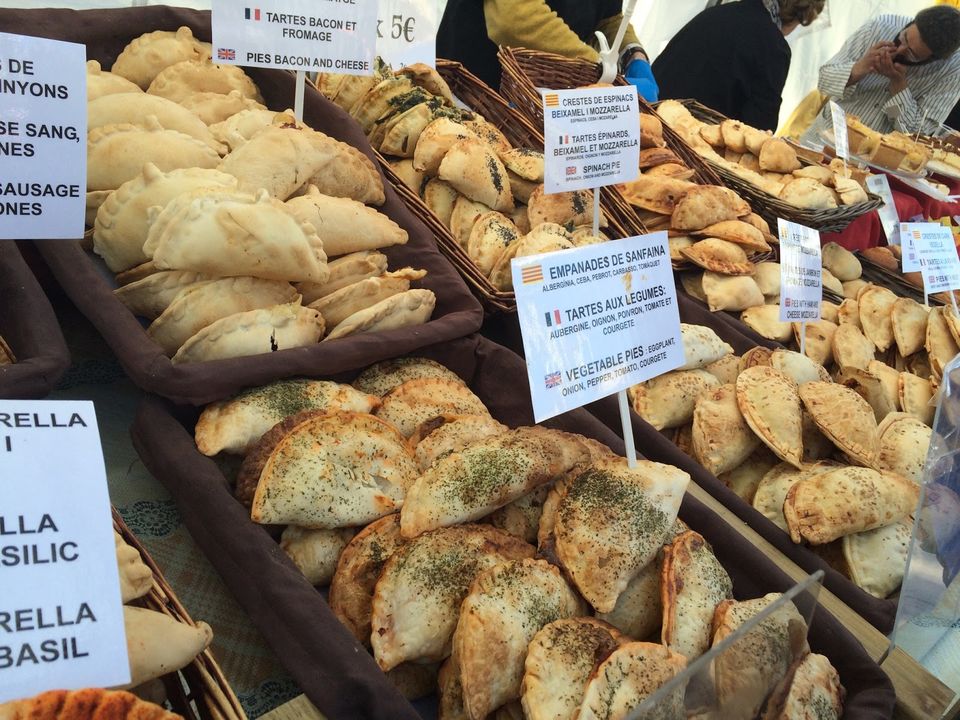 No post of mine is complete without a couple of inside shots!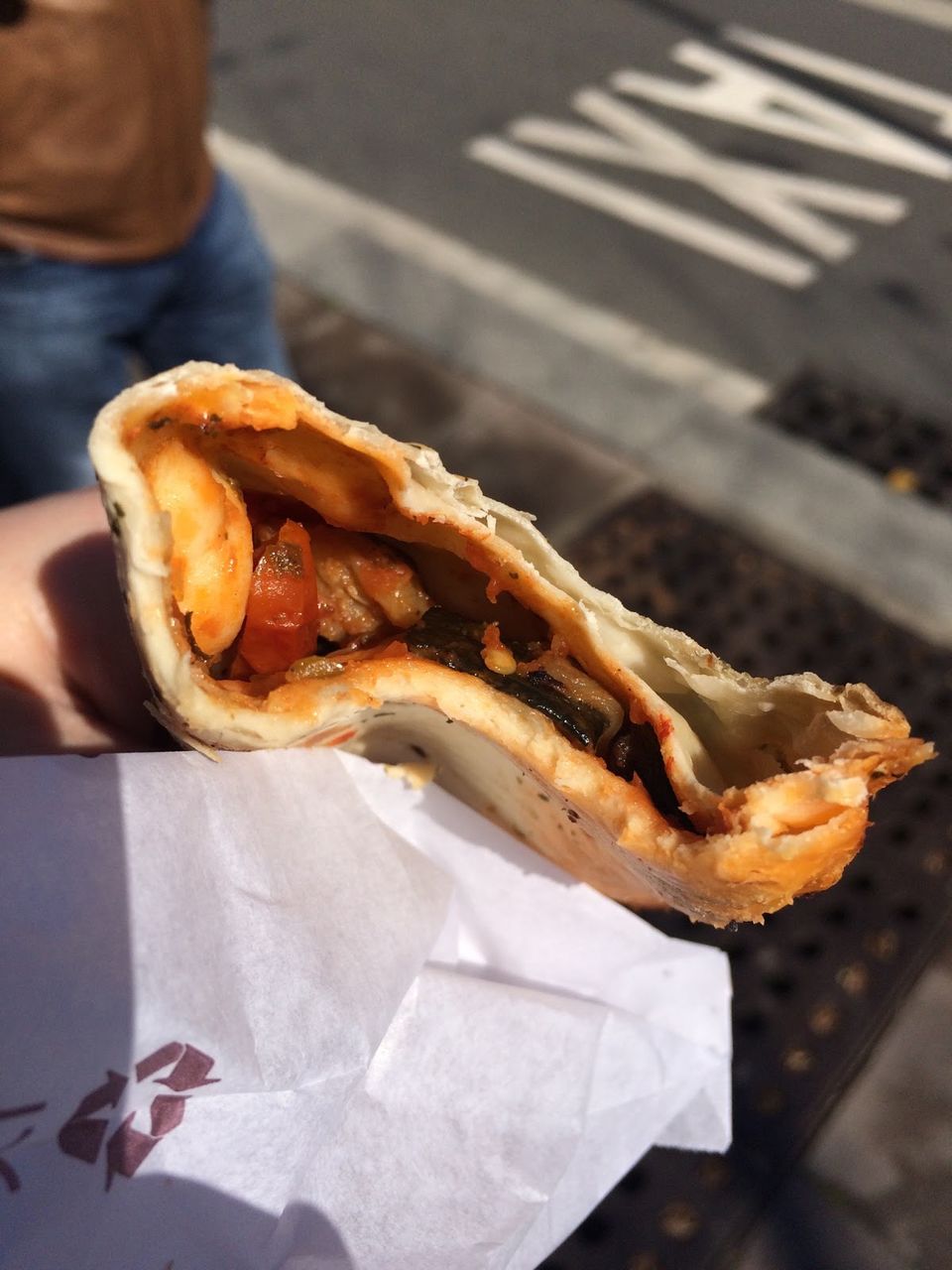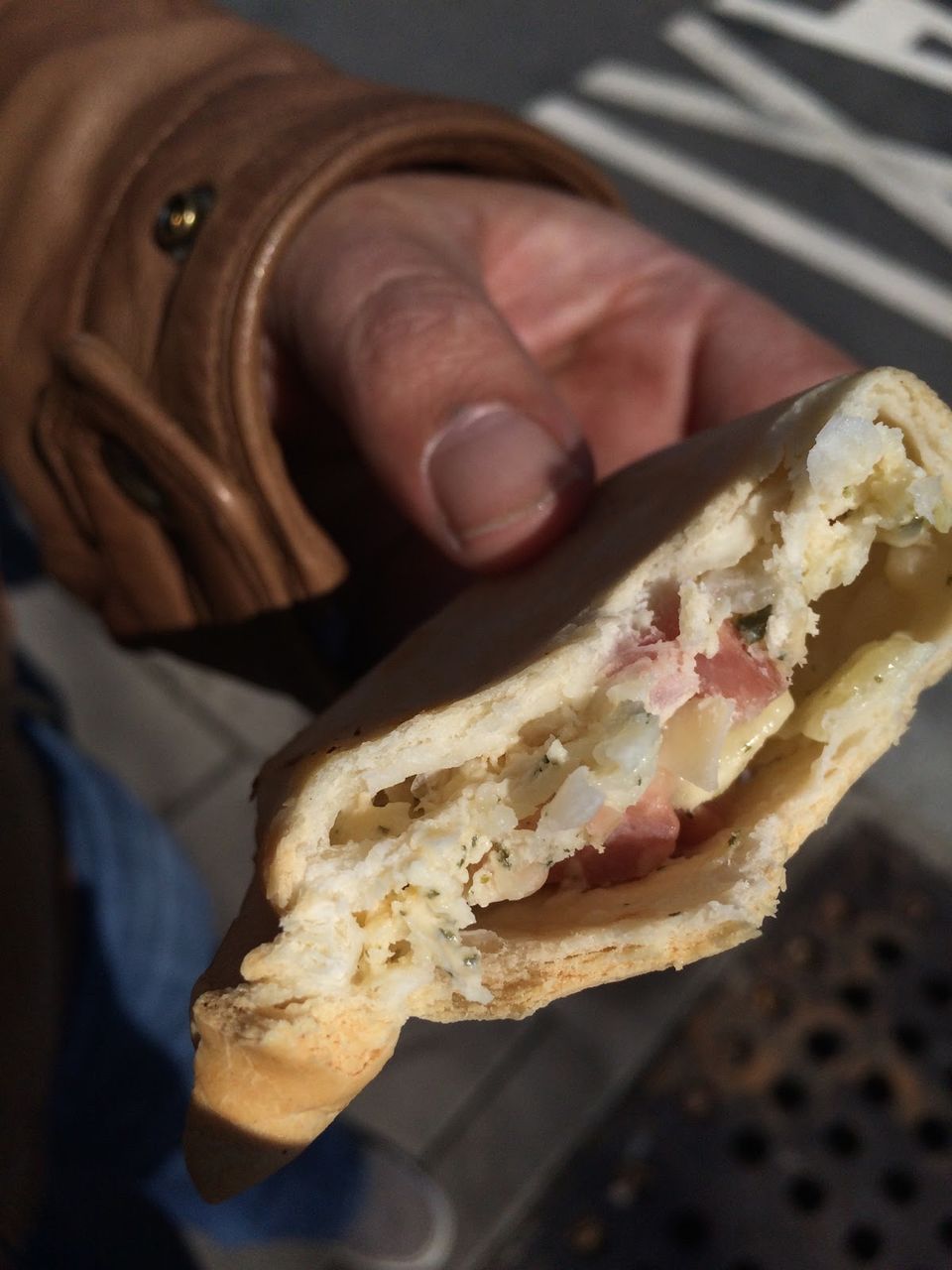 We waited for our friend down by the beach in Barceloneta as she had trouble getting there due to the road closures linked to the race. We didn't mind at all, would you have with a view like this? I must say that the guys selling Mojitos along the beach was a bit weird but that is a small price to pay.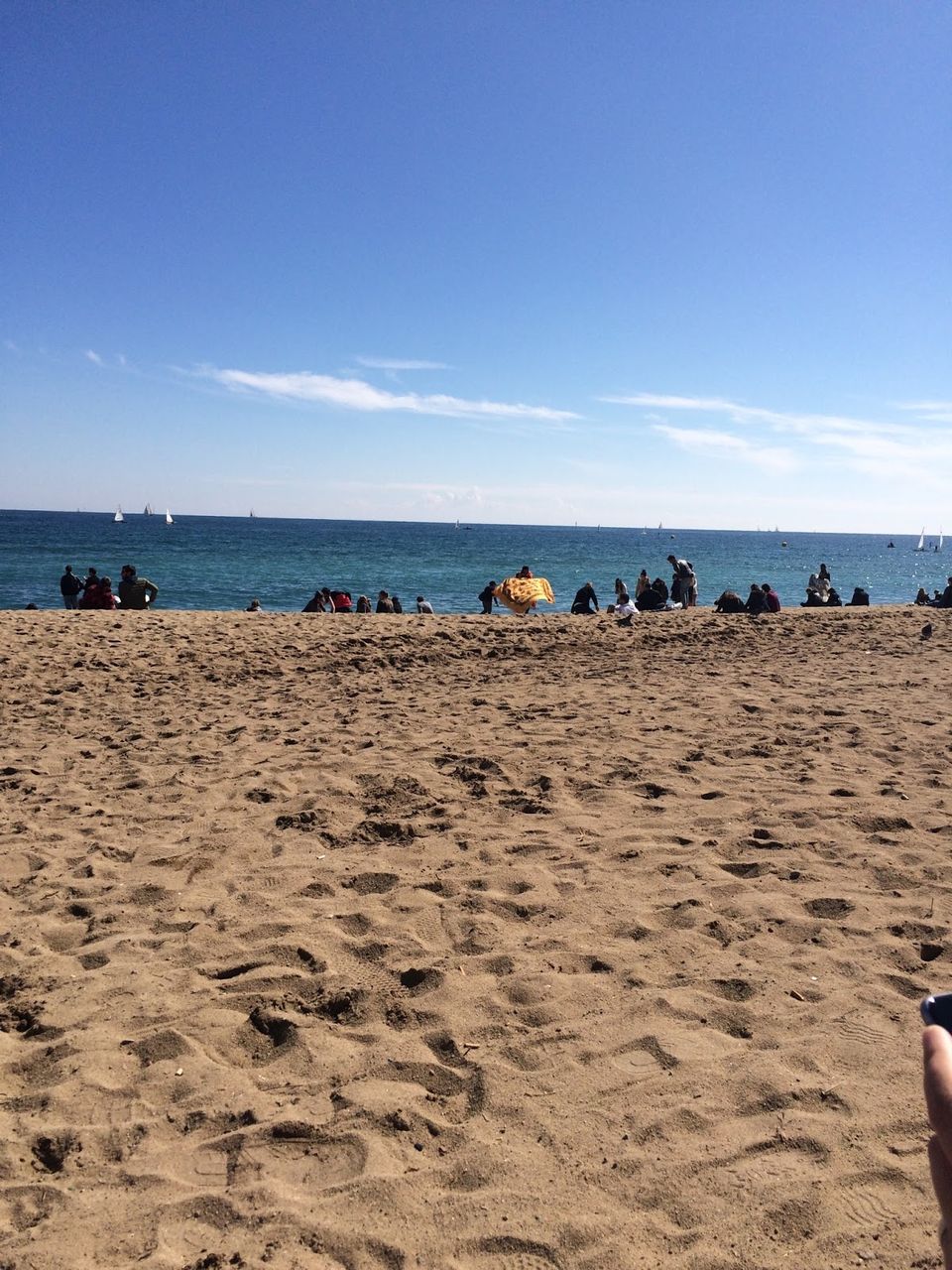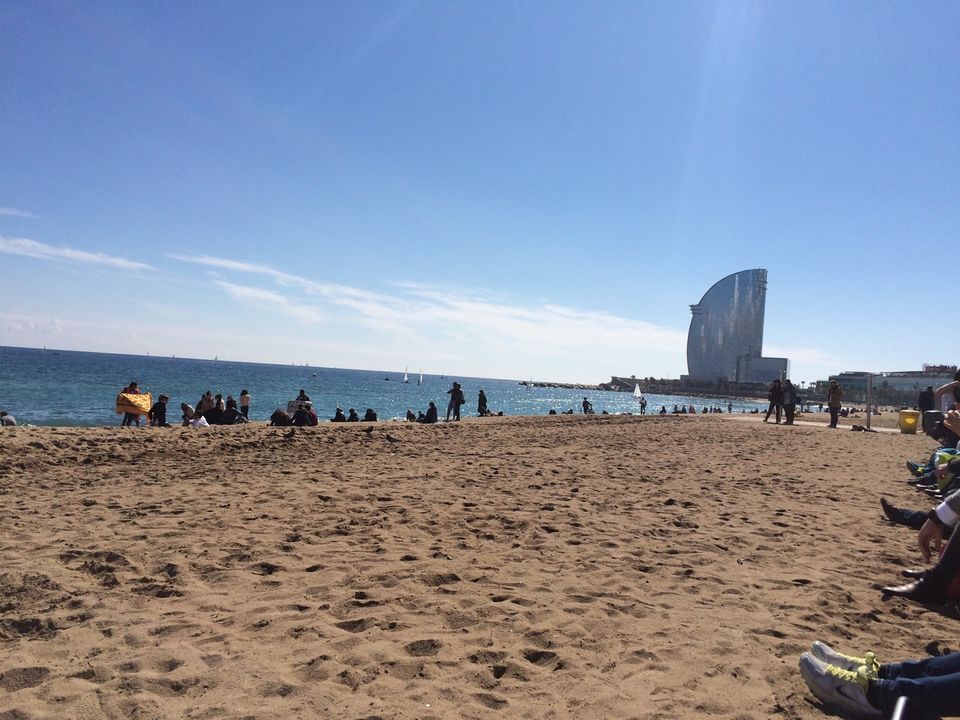 We had lunch with our friend at Tapa Tapa which is along the promenade in Barceloneta. It is part of a chain of tapas bars throughout Barcelona. The best thing we had was the spanish omelette aka tortilla which was cooked to order and so yummy. The bread of the pan con tomat was also good.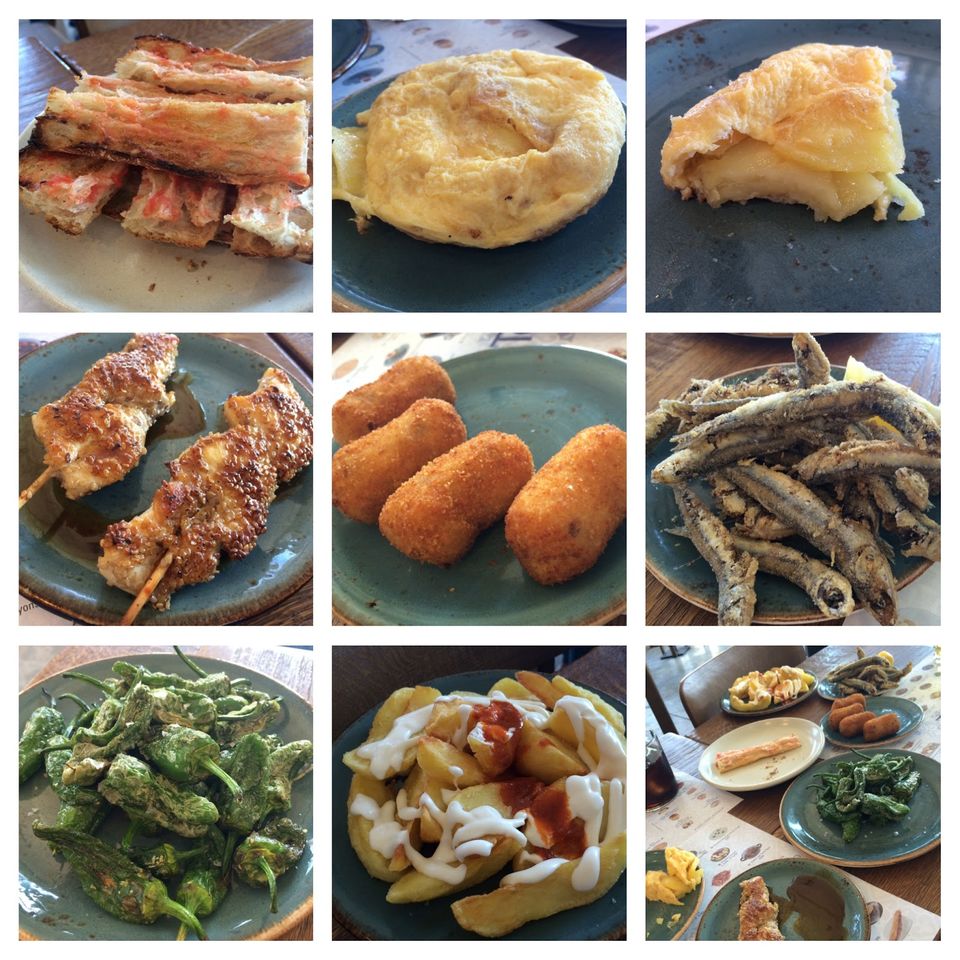 After that we had to get our bags and head off to the airport, the same way we came, by airport bus. We had some time to kill and were hungry so we had a bite to eat. The pimientos were ok, not quite crisp enough though so maybe they were microwaved rather than fried. The tortilla was ok, same for the bread. Good enough for airport food and better than whatever was available (for a fee) onboard!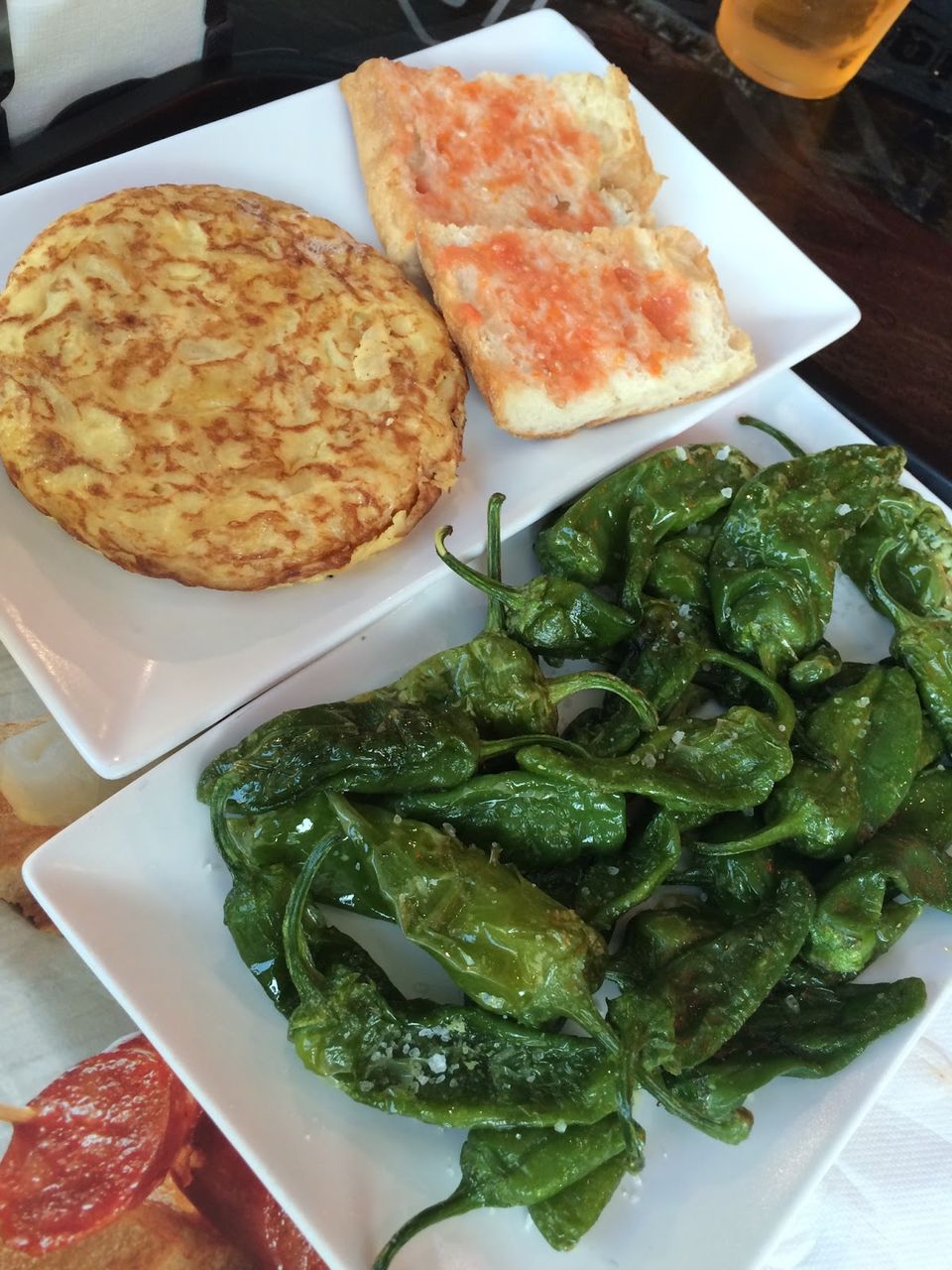 All in all we had a great weekend away, it was just what we needed and reminded us about the great benefits of living in Europe, this is something you can just do, pop over to another country to eat and shop for a chilled out weekend :)
Which is your favourite city in Europe?