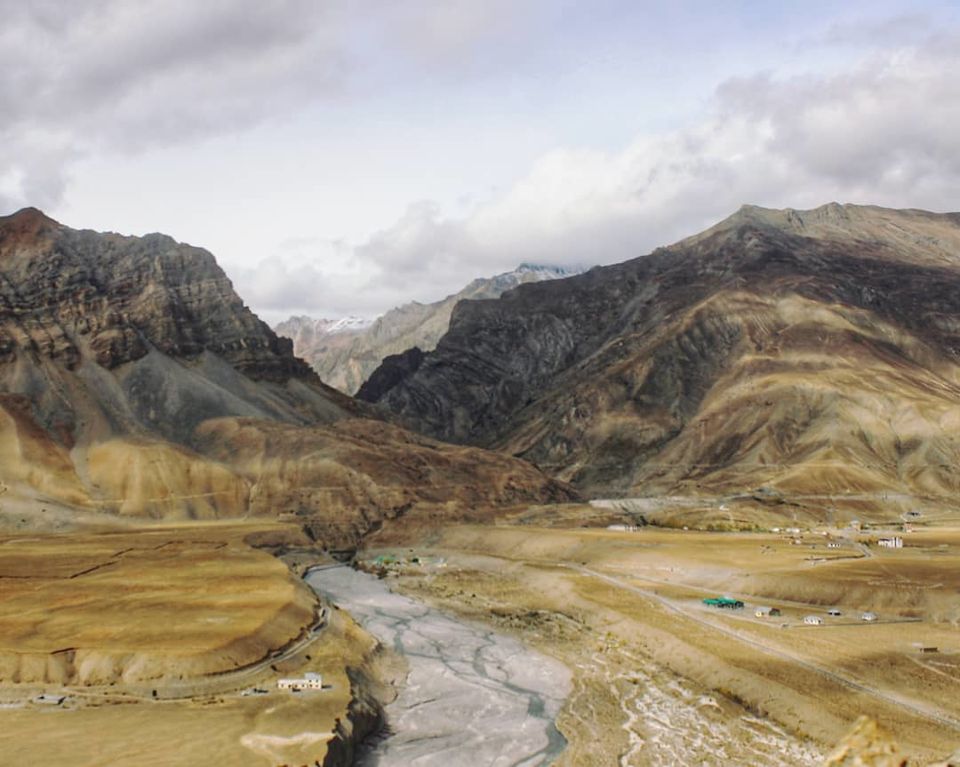 We checked in a homestay named Chandratal after reaching Kaza.
Where can we go tomorrow? I asked while having a sip of tea.
Cover the 6 villages, answered Pulak.
We reached the union office and booked an alto. We were in a budget, so the cost was on the higher side. We started looking for a solo traveler or a couple who can share the expense.
Despite having spent a couple of hours searching, we were not able to find anyone in the entire Kaza market and the Himalayan café except a group that probably had 13 people. While we were searching we met almost all of them at different places and asked the same question before realizing they belonged to the same group. However, I met a guy named Willem who was from the Netherlands. He was having dinner when I just popped a question about his plans for the next day. He looked a bit surprised, puzzled and stared at me for a moment before answering anything. Finally, when I gained his trust, he told me he already booked a bike for the next day. My last hopes of getting a co-passenger were shattered.
We gave up finally and decided to see whatever happens in the morning.
At night, we headed to Moustache Kaza hostel and got the bonfire arranged. It was too cold and the bone-chilling wind made it worse but it was worth it. Sitting under the Milky Way, having snacks in name of dinner, a bonfire and 5 strangers to talk to, what more can I ask? I sat too close to the fire without realizing something might go wrong. After spending a couple of hours we headed back to our homestay.
The next morning after getting ready I went to the Union office in the hope to find at least a single soul who would be interested to cover the 6 villages. Finally found one, an Angel in Red hair appeared from nowhere.
After breakfast, the scenic journey began but the weather was cloudy.
Our first stop was Langza village. This village is situated at an altitude of 14,500 feet. A huge Golden colored Buddha statue which is believed to be around 1000 years old can be seen from a distance.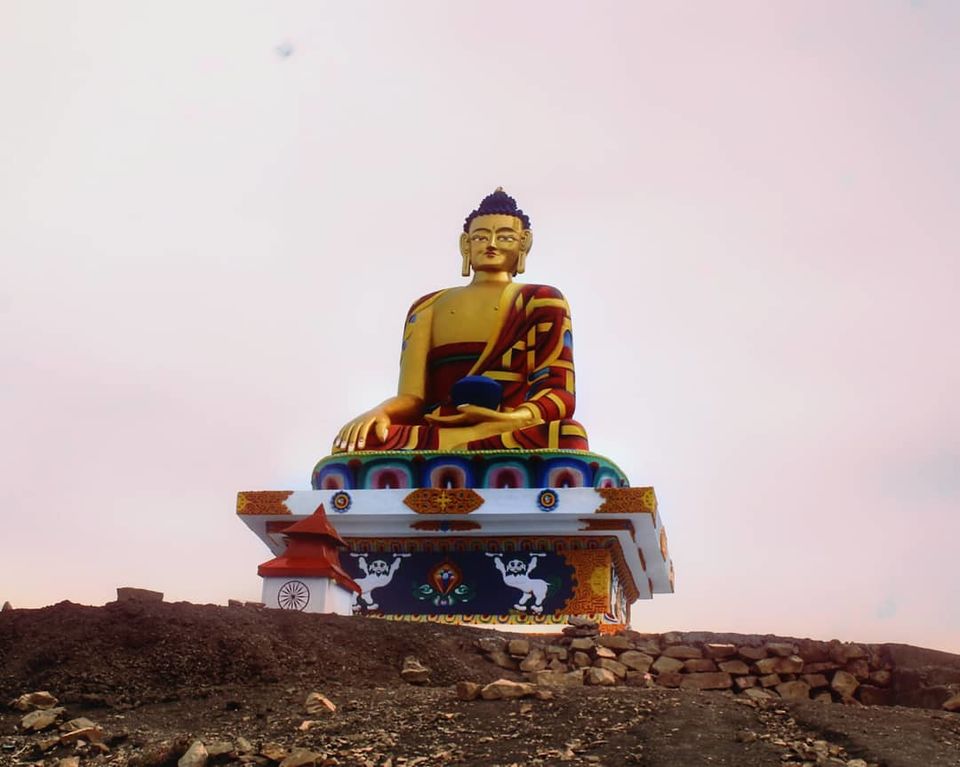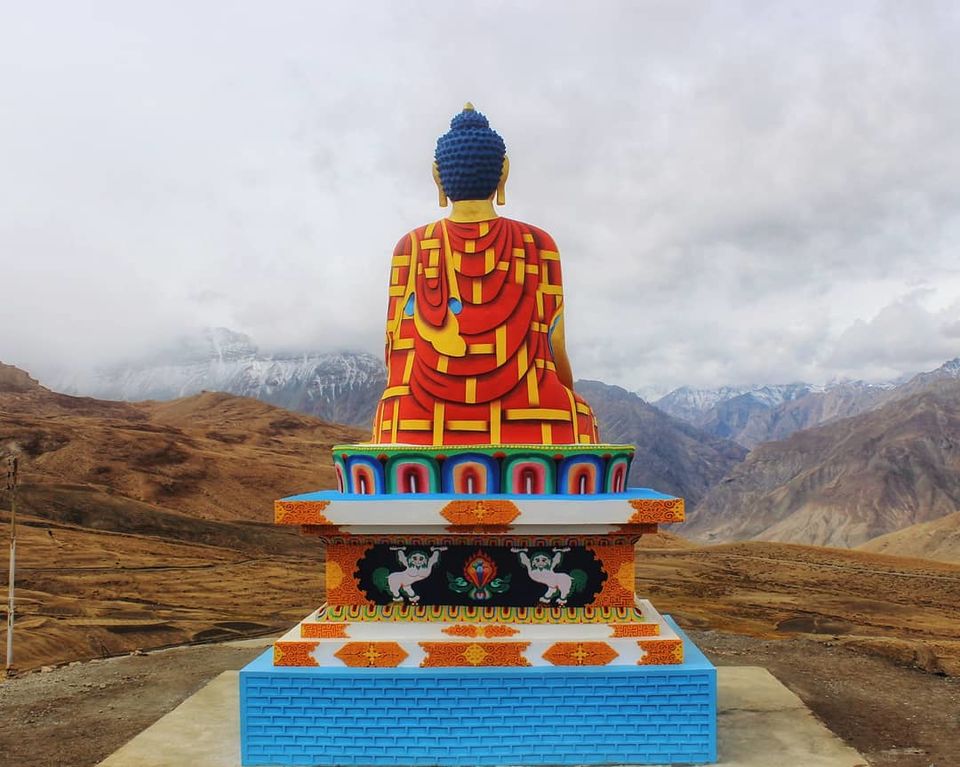 All the houses in the village are nestled below this statue.