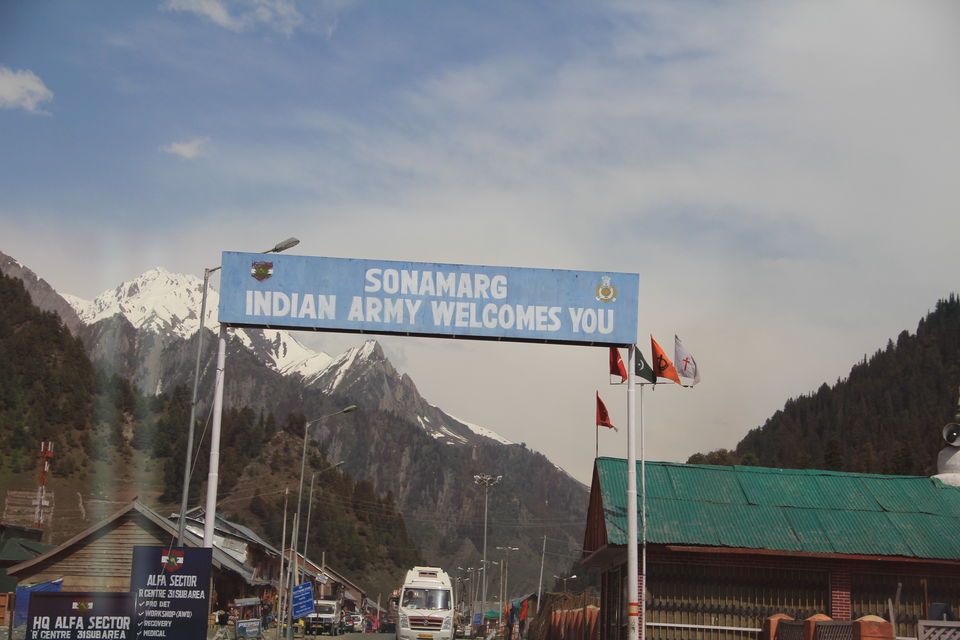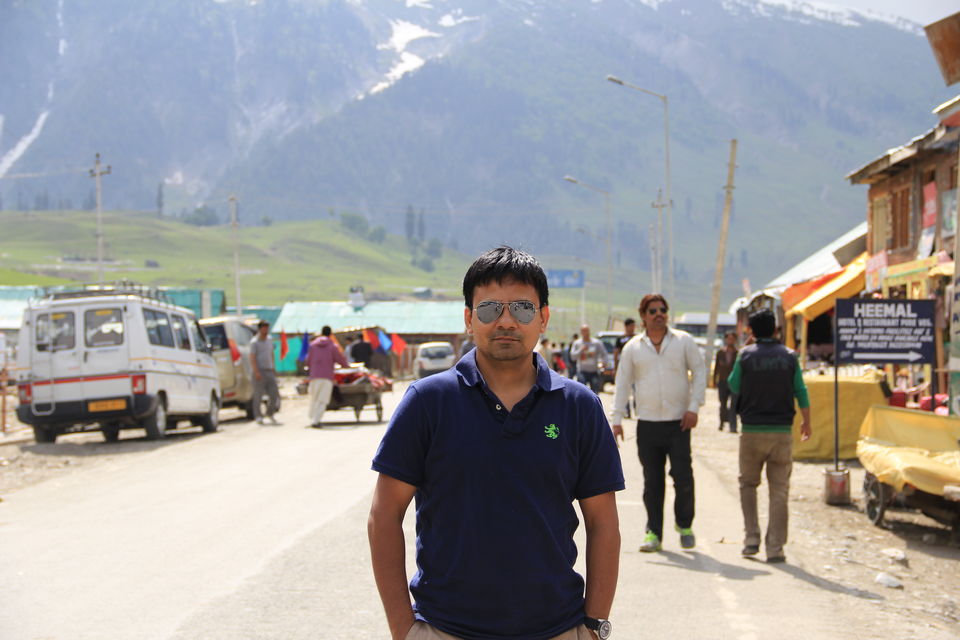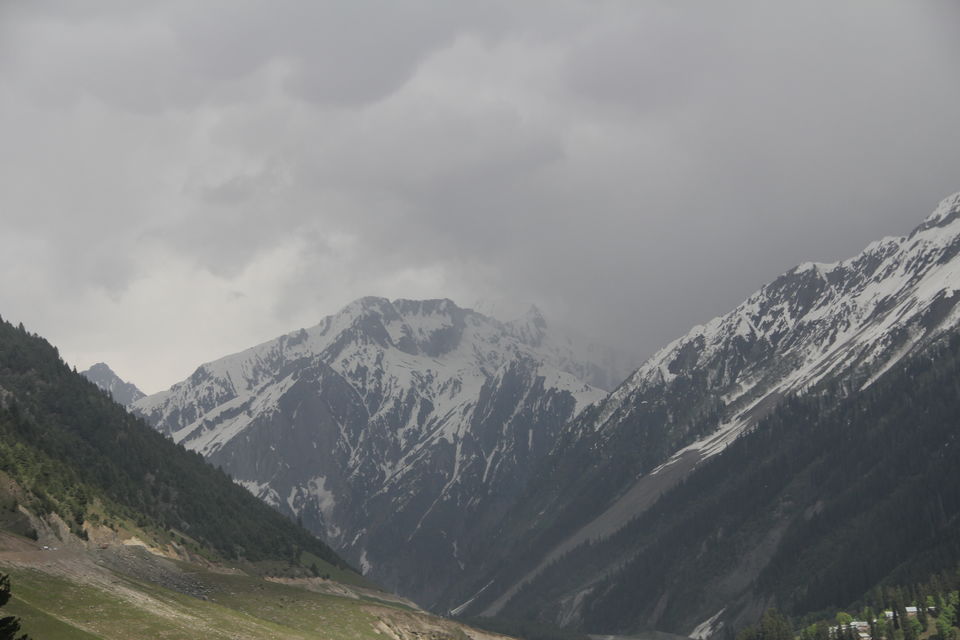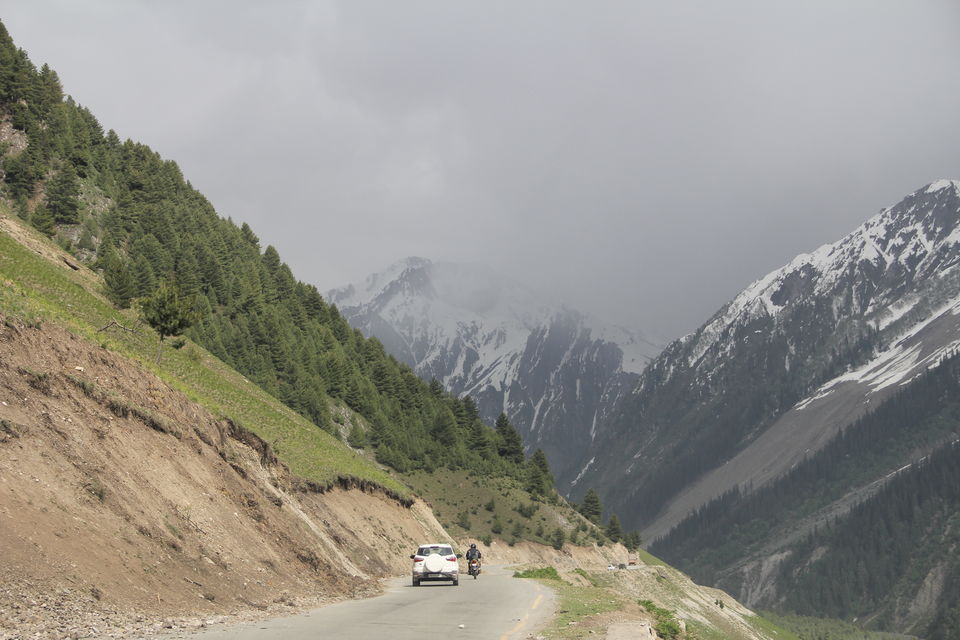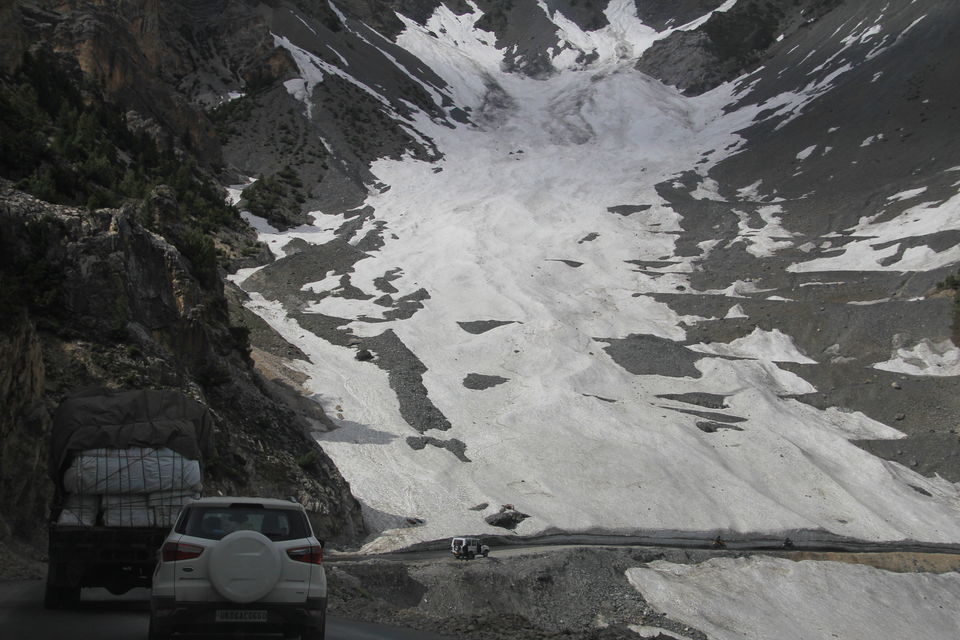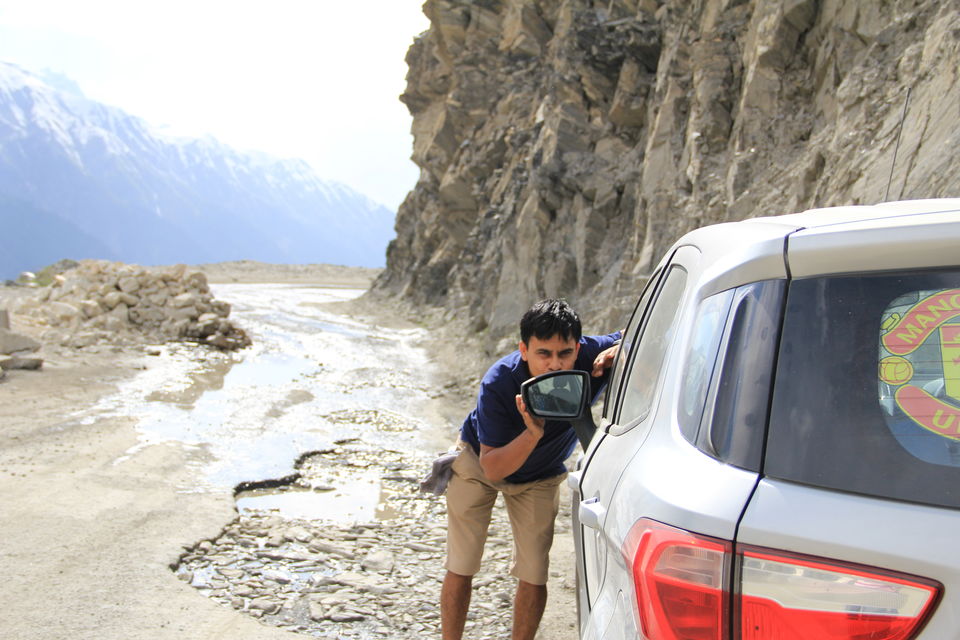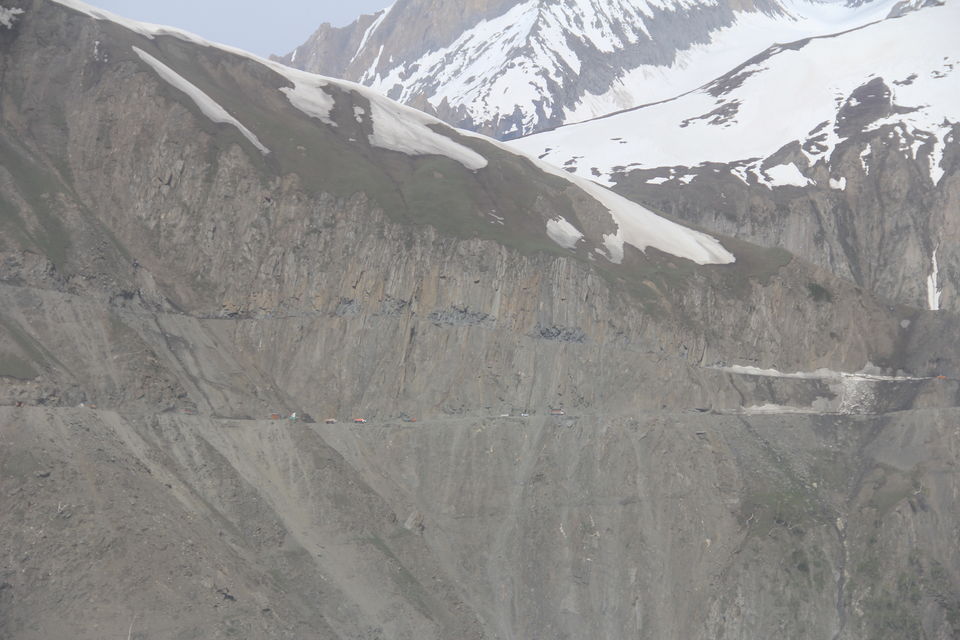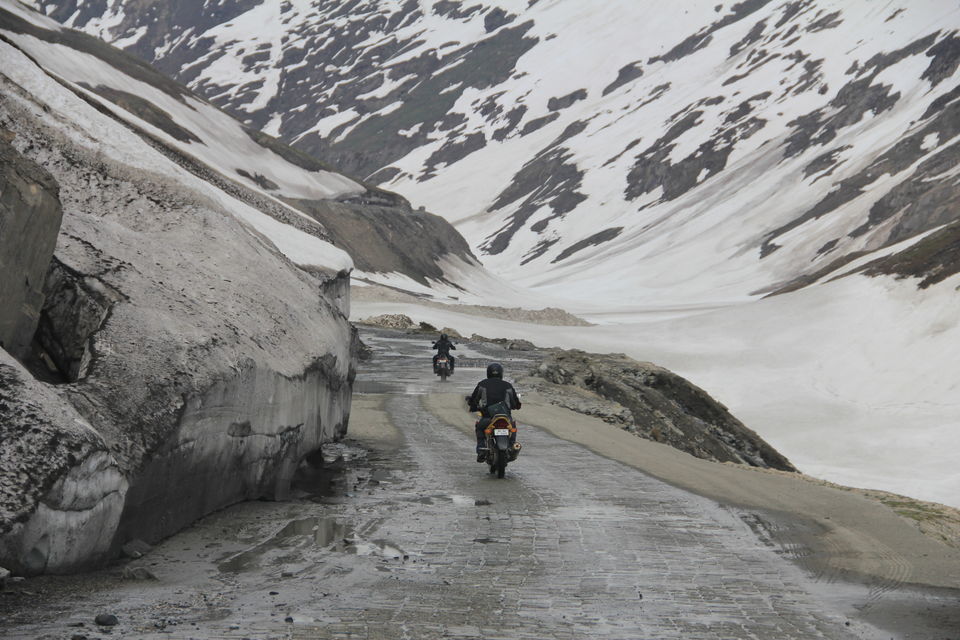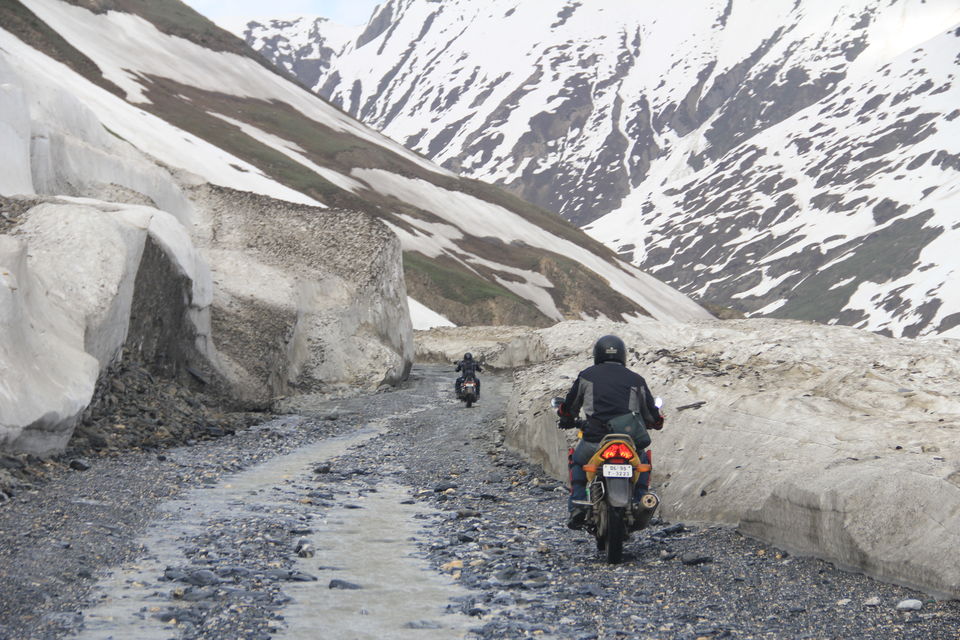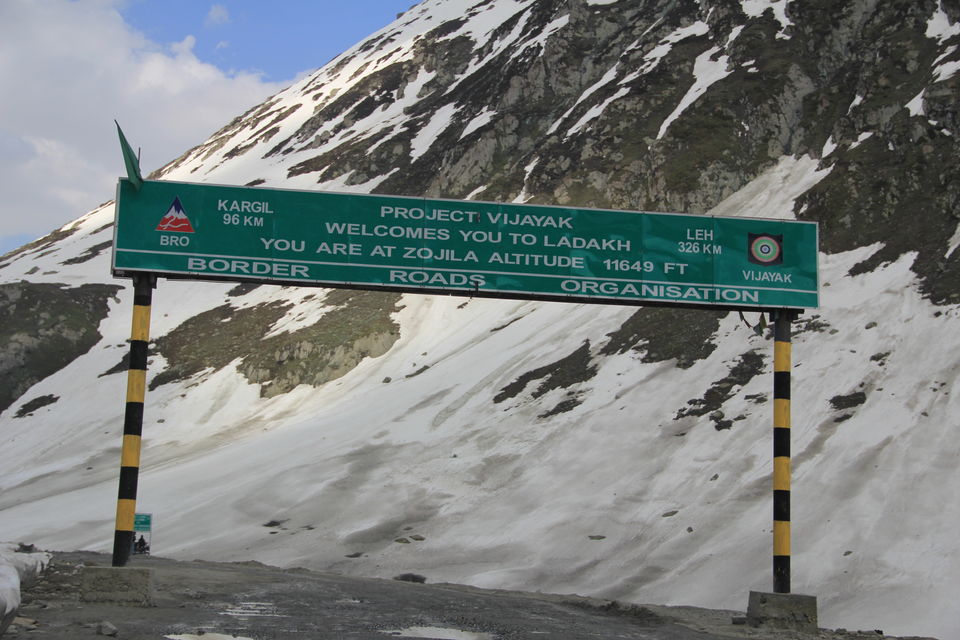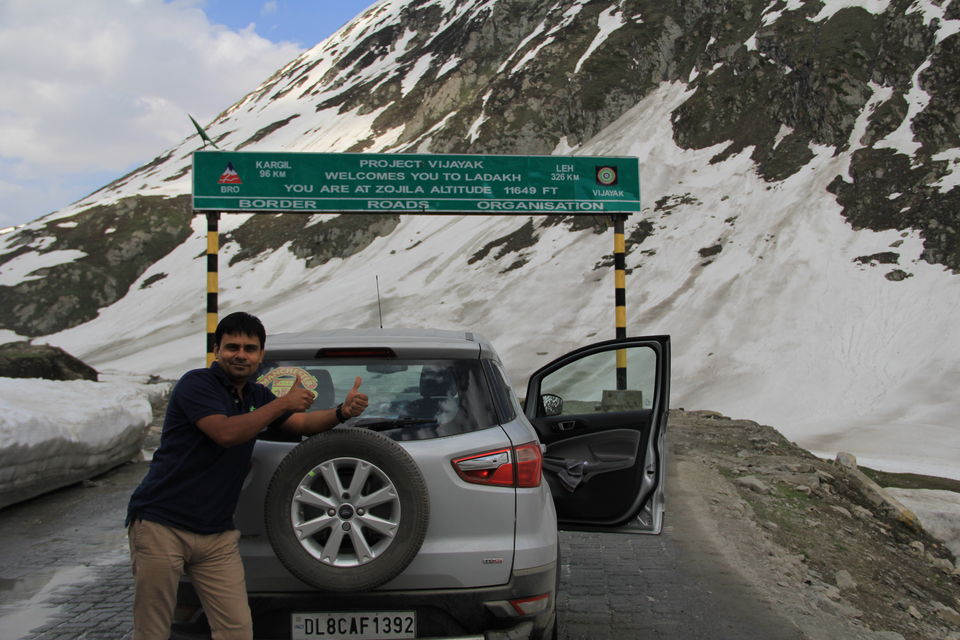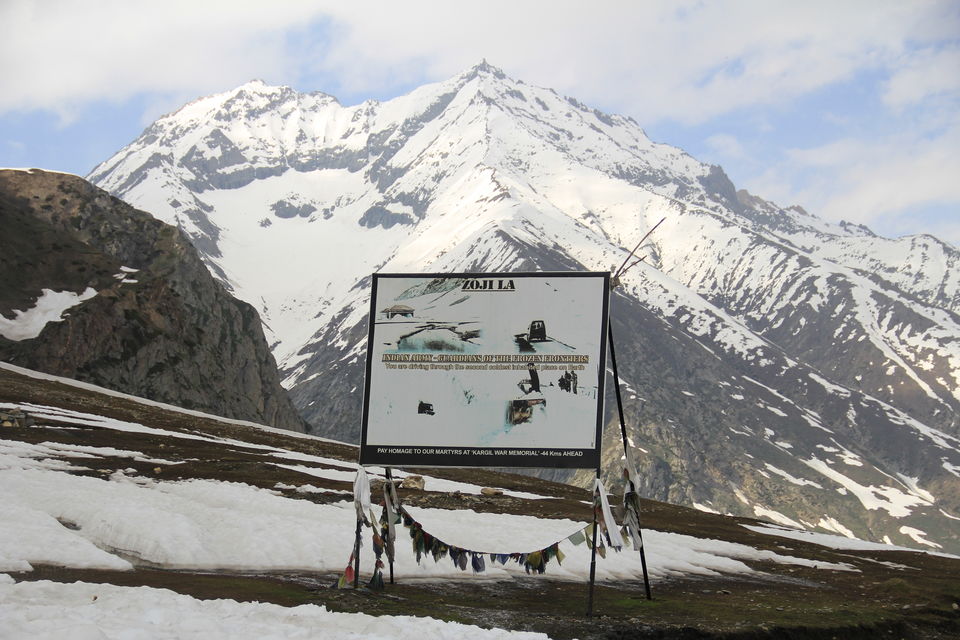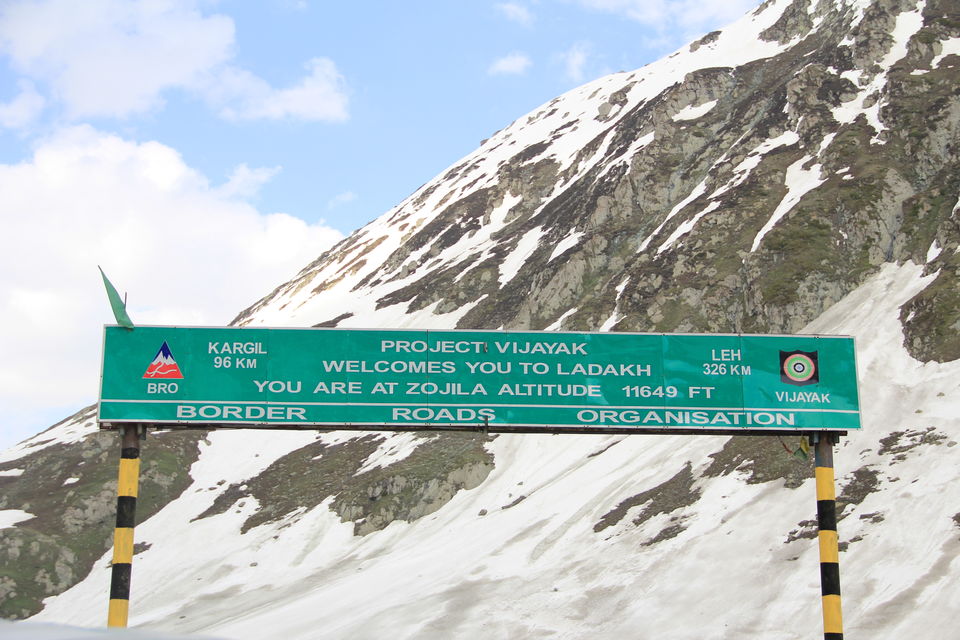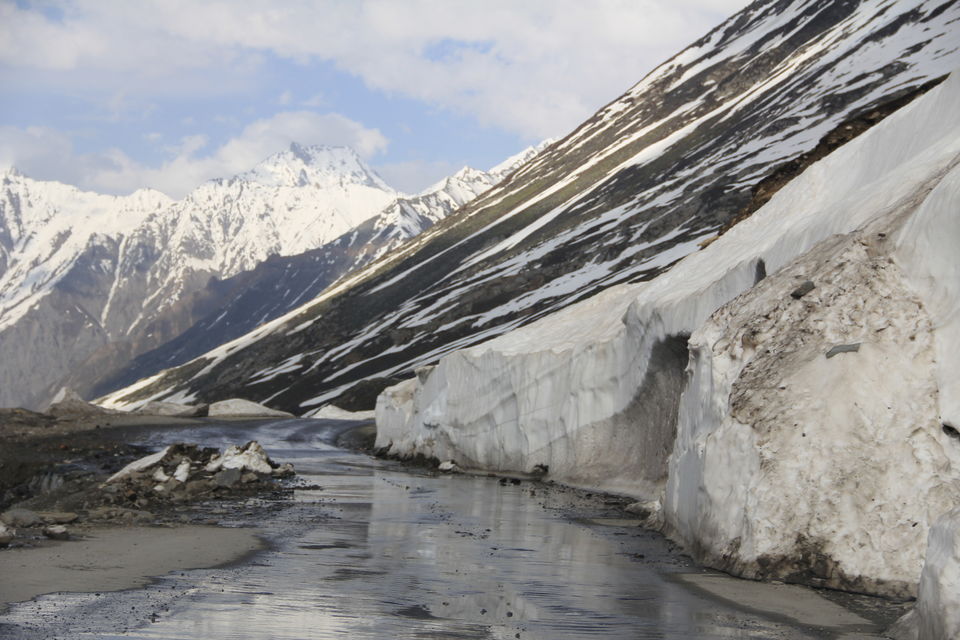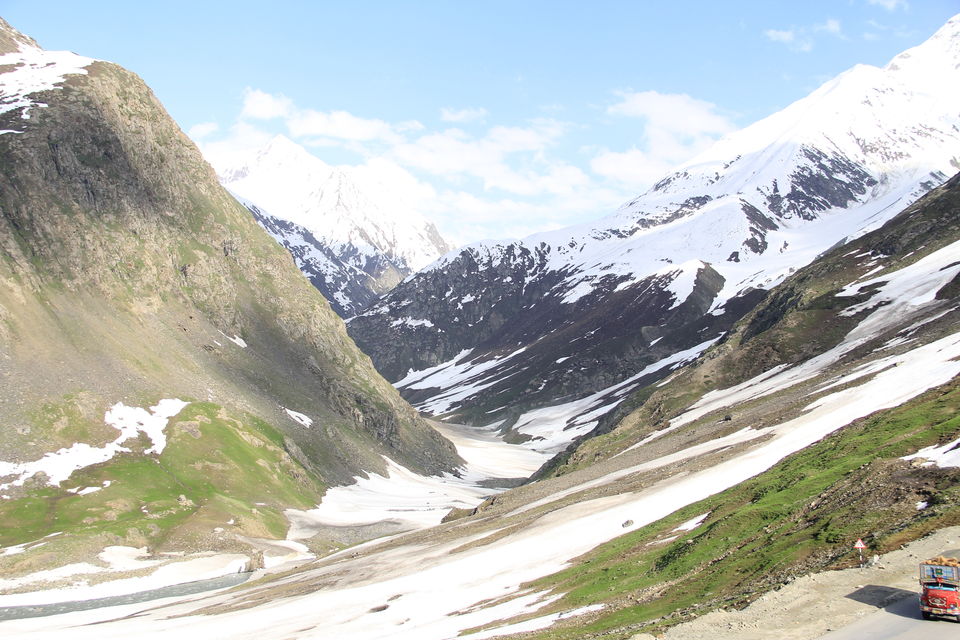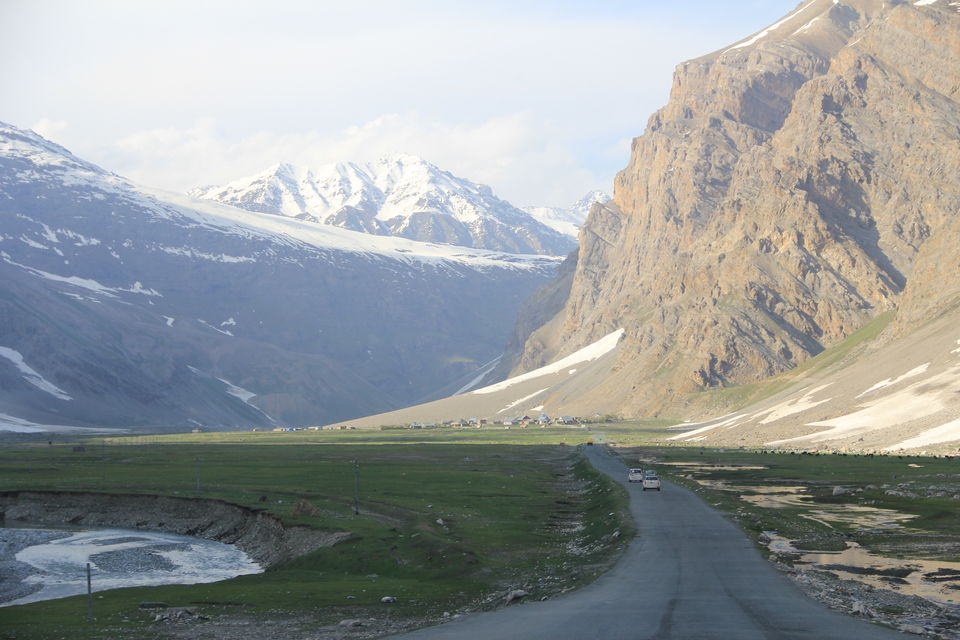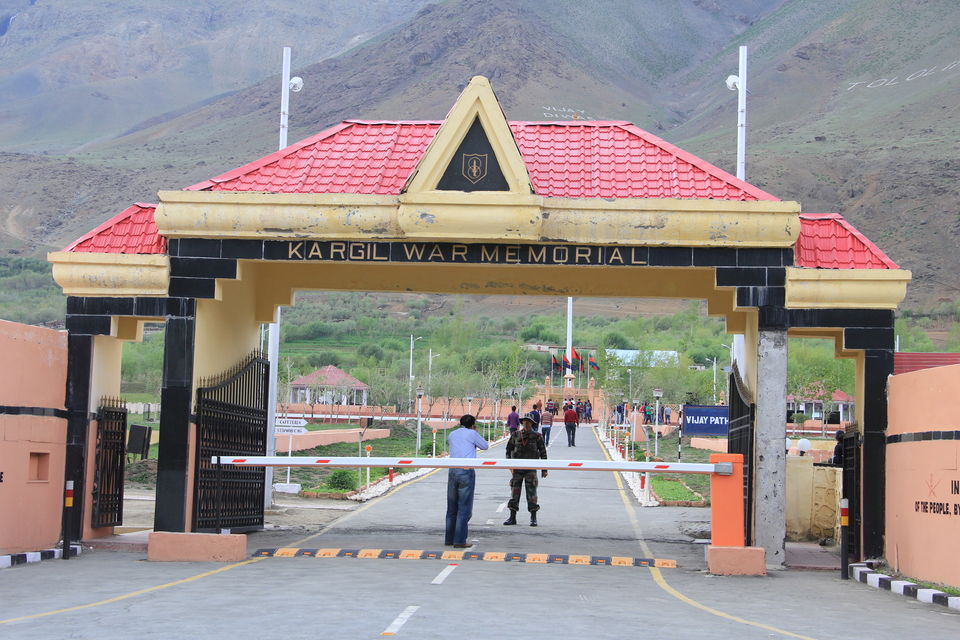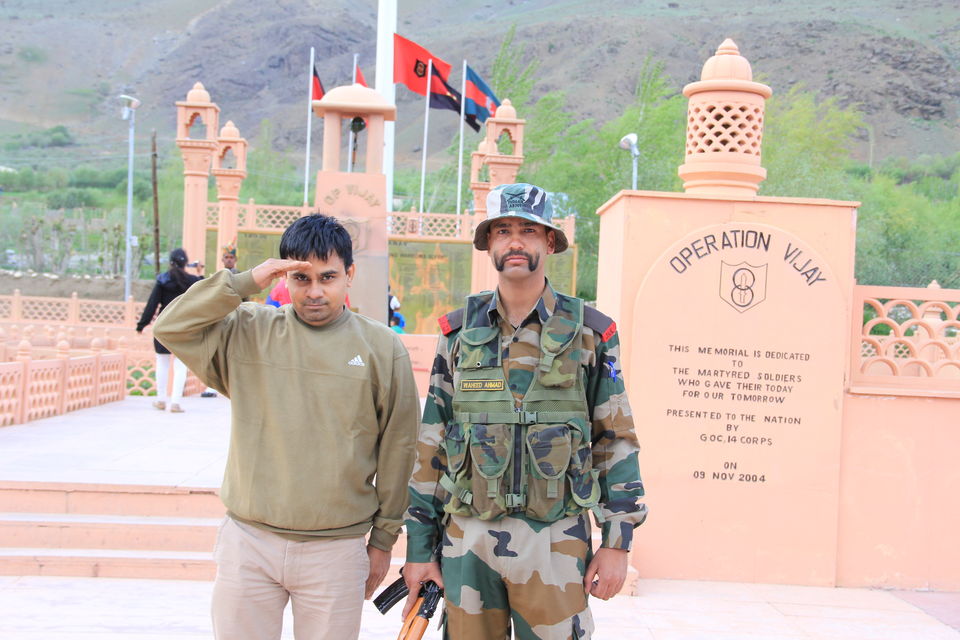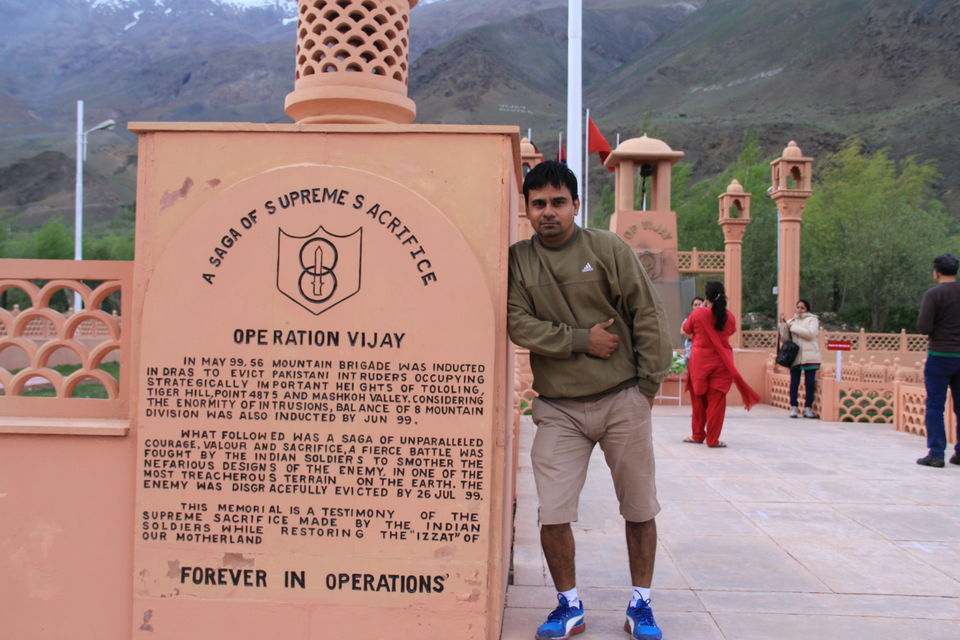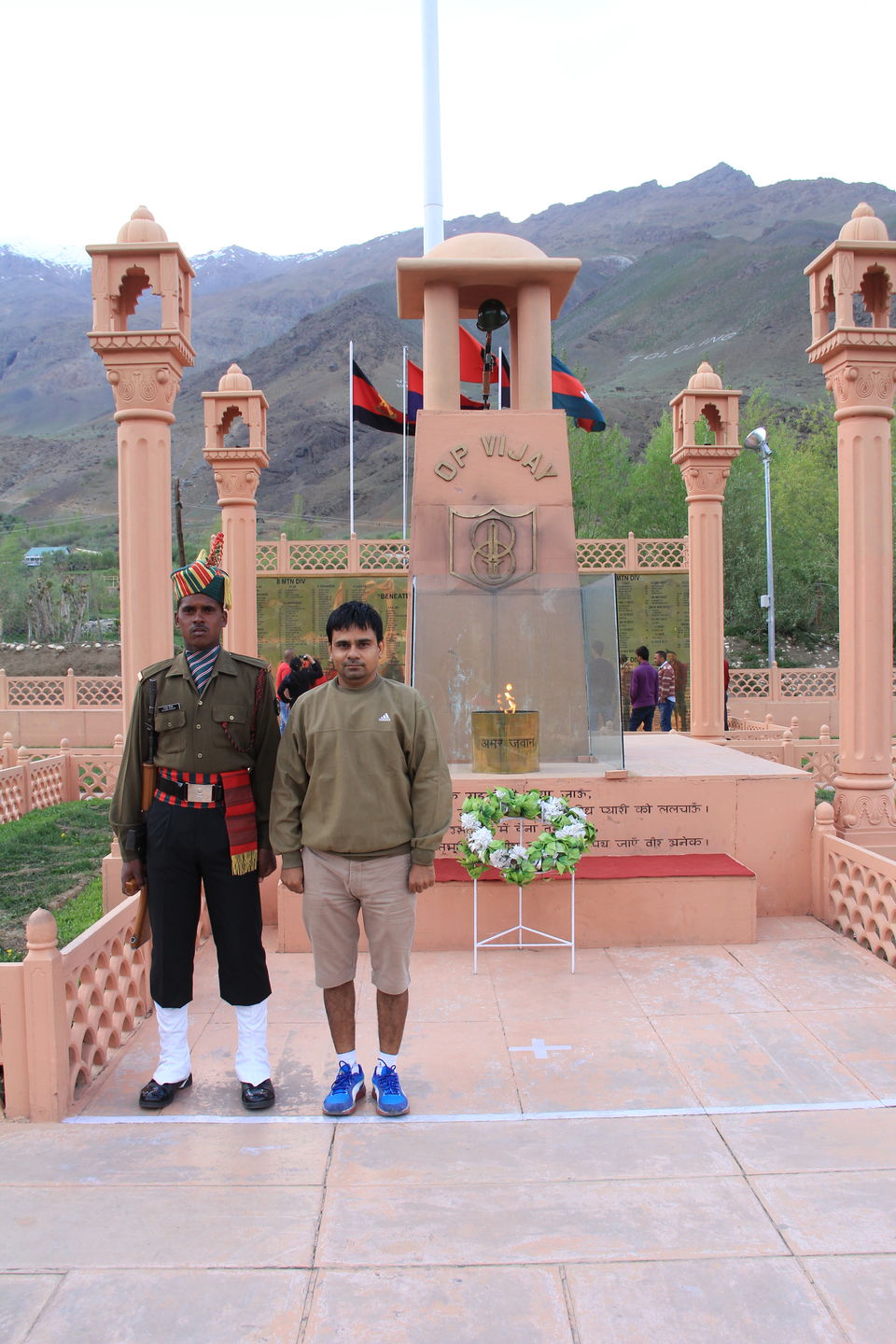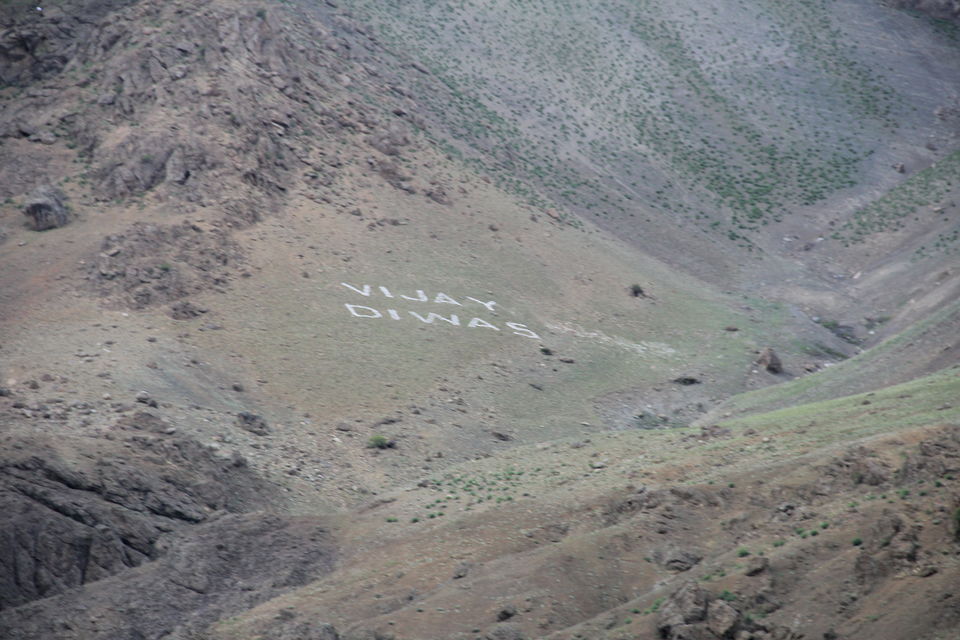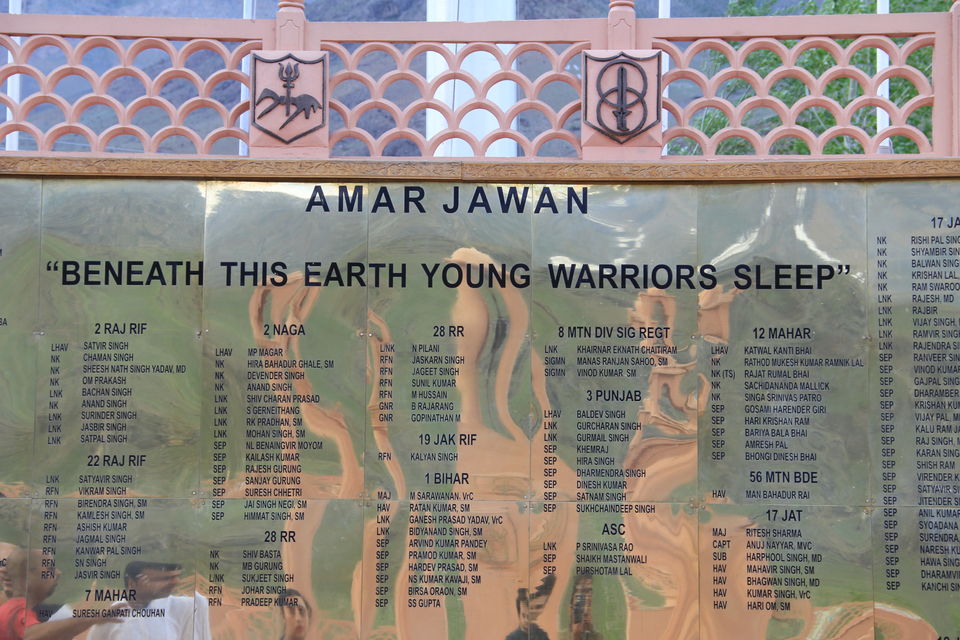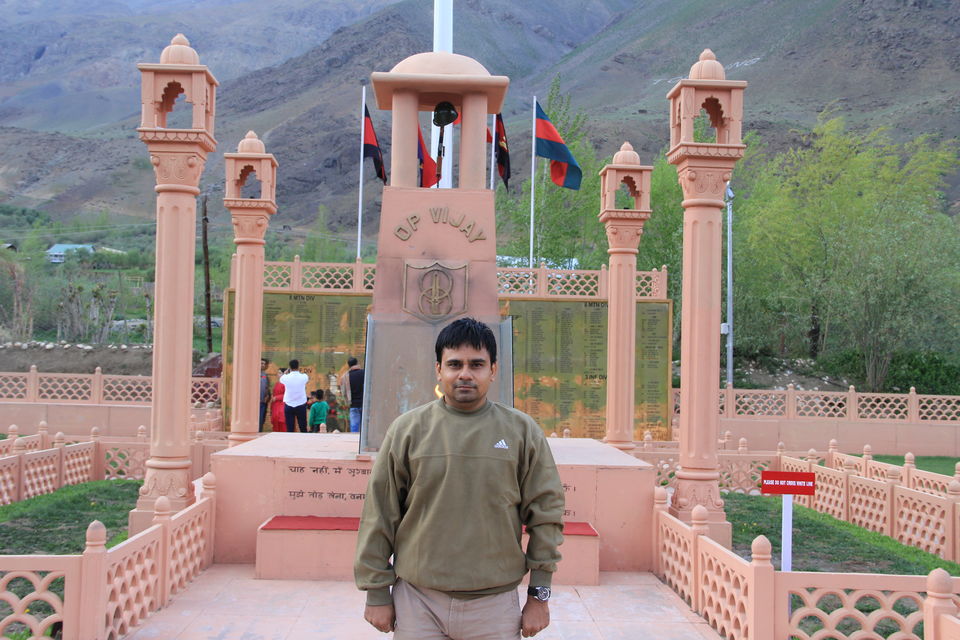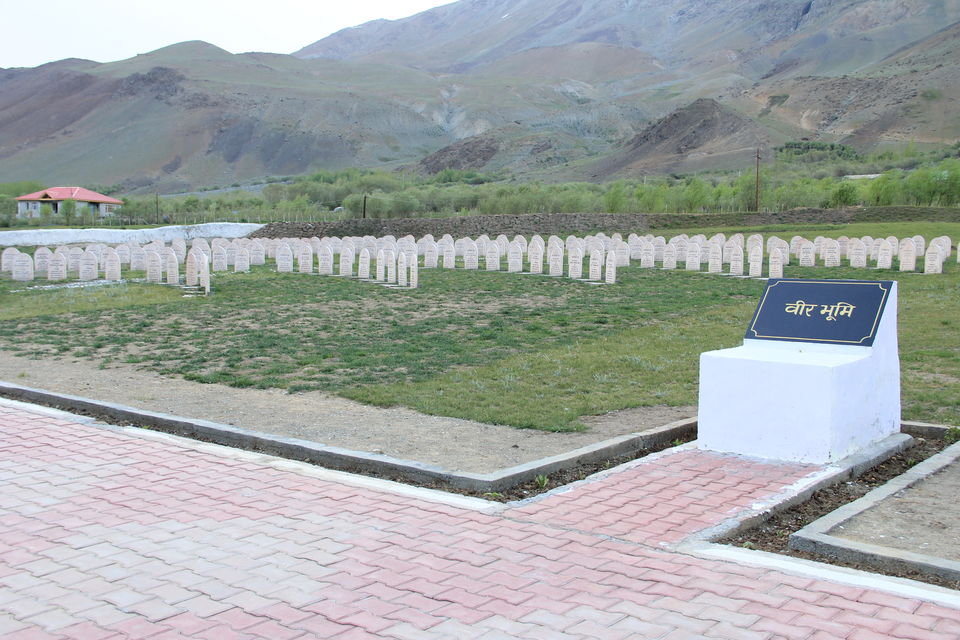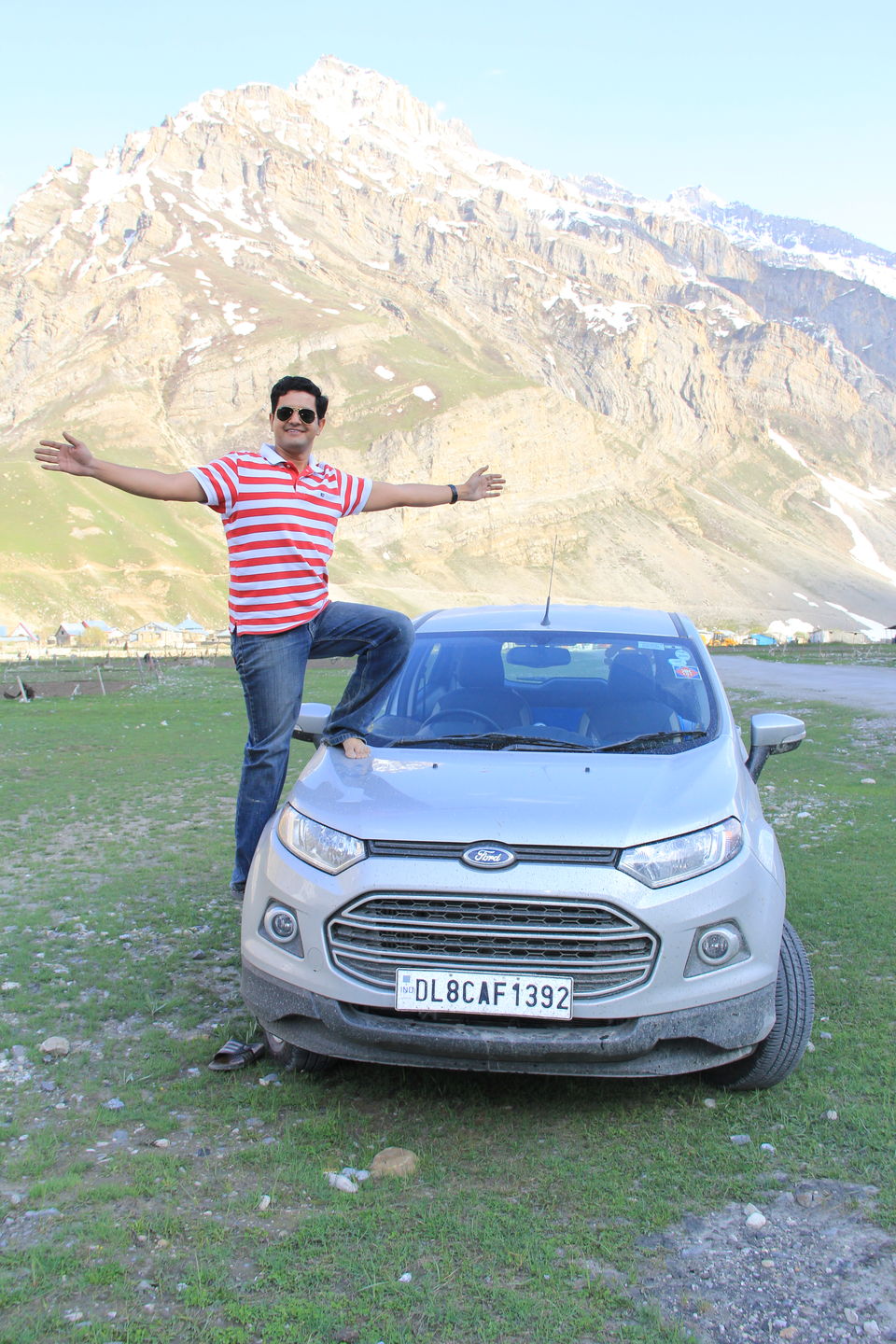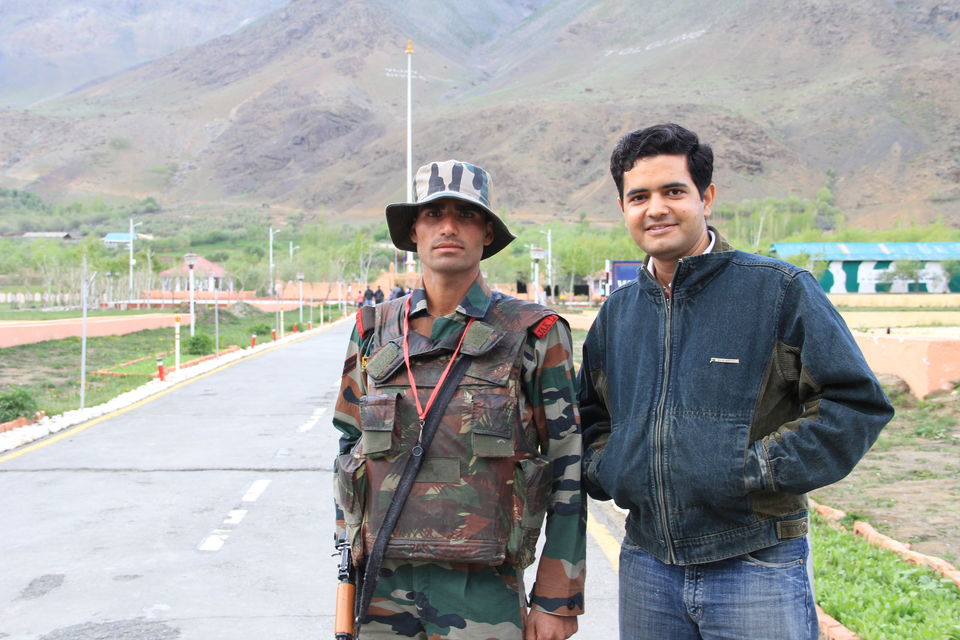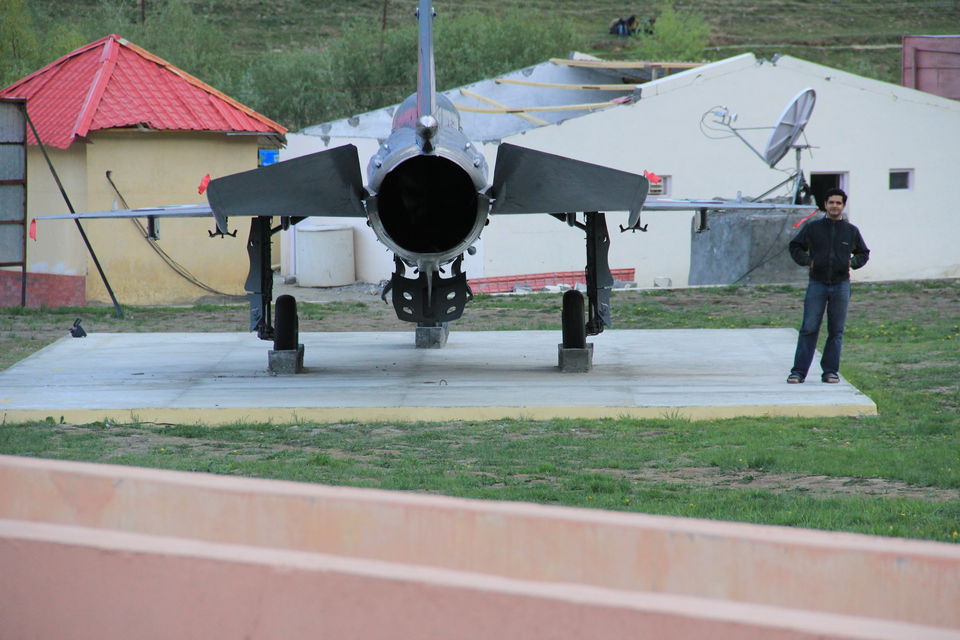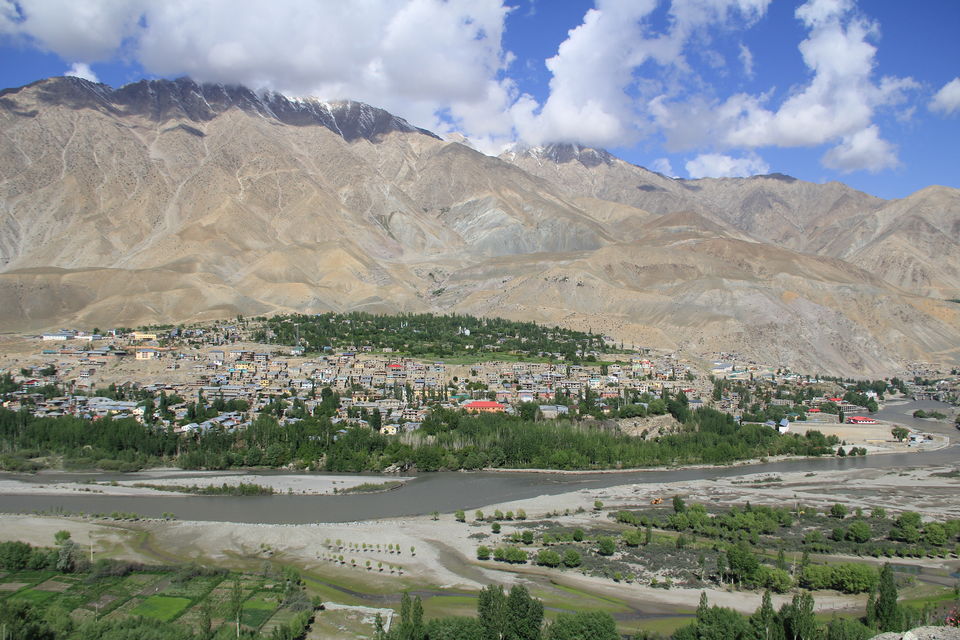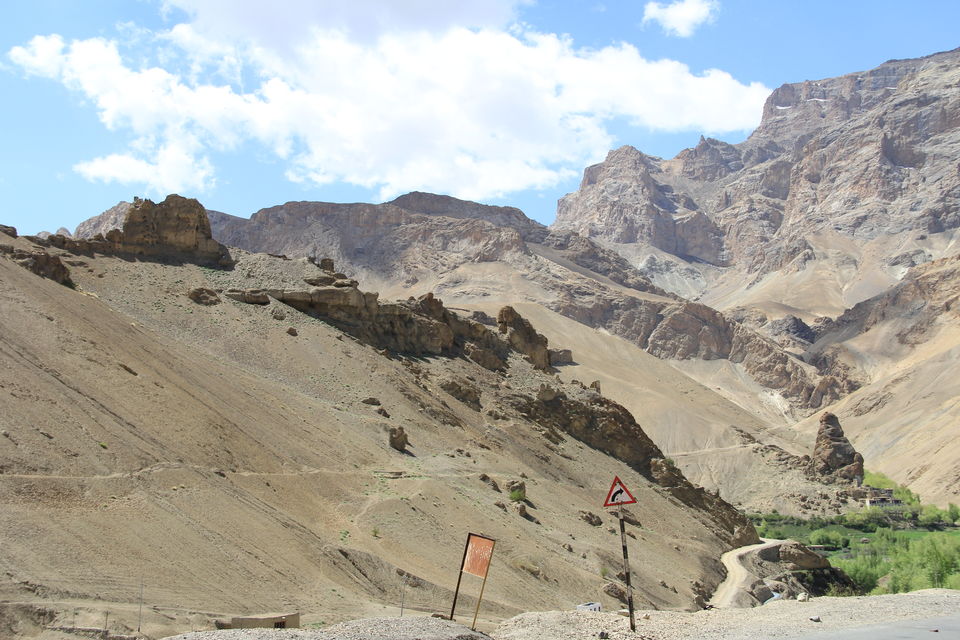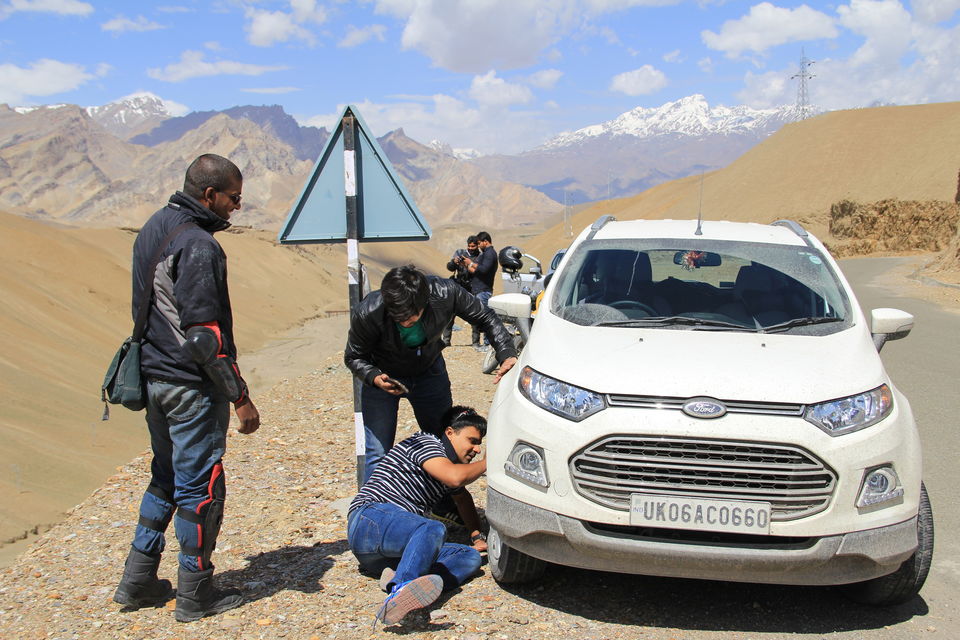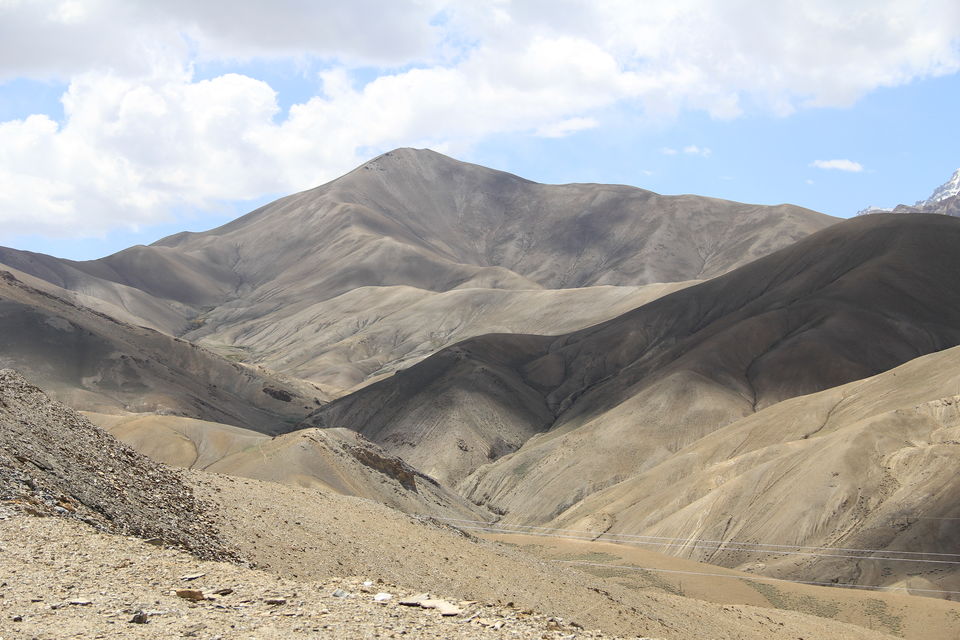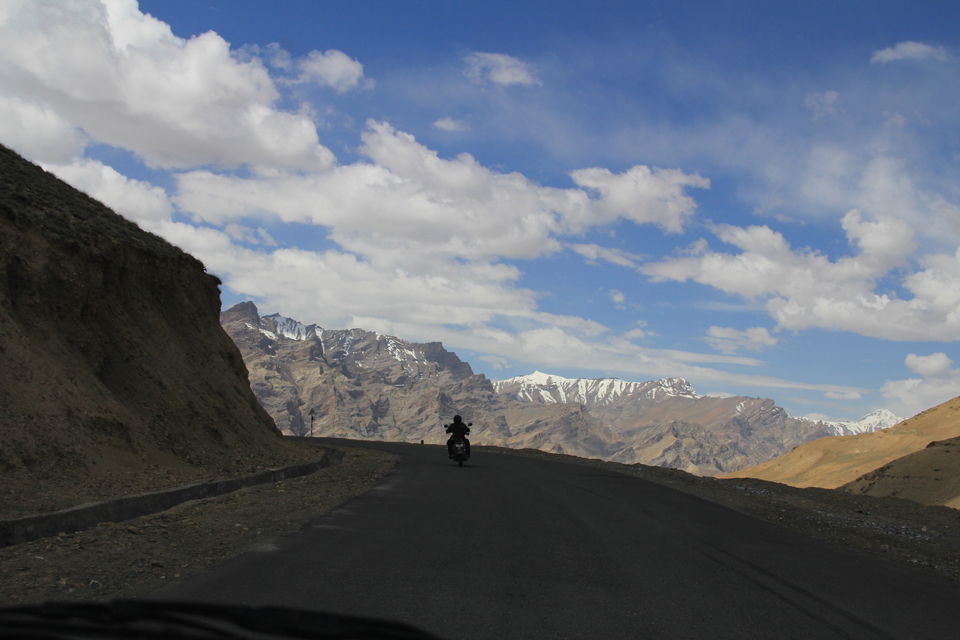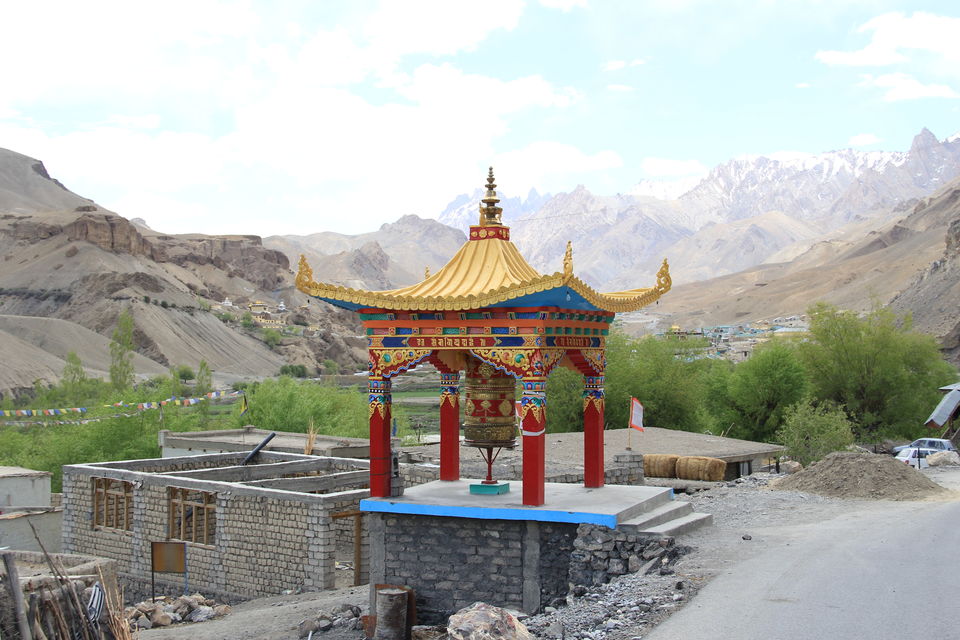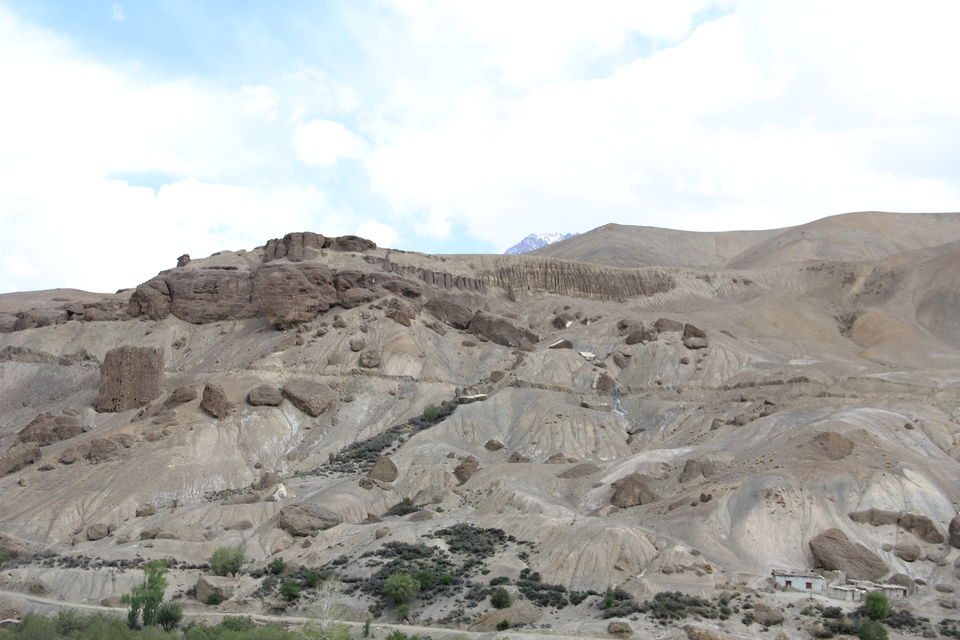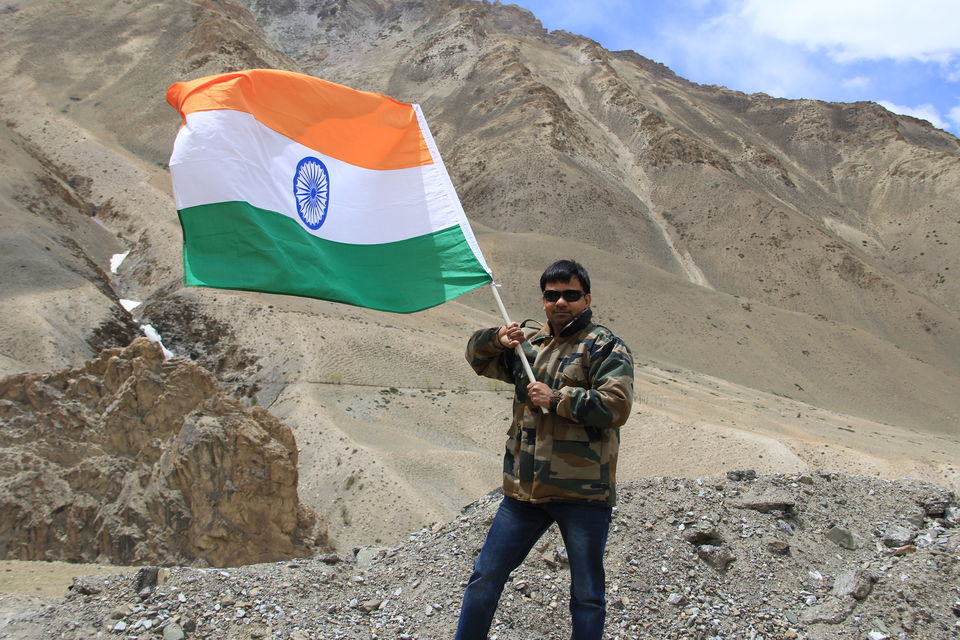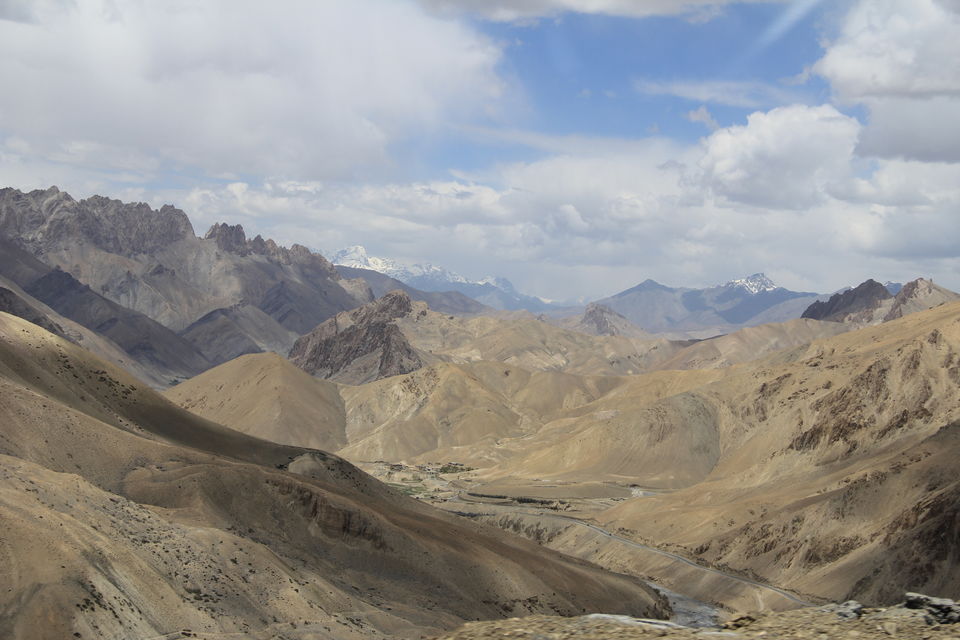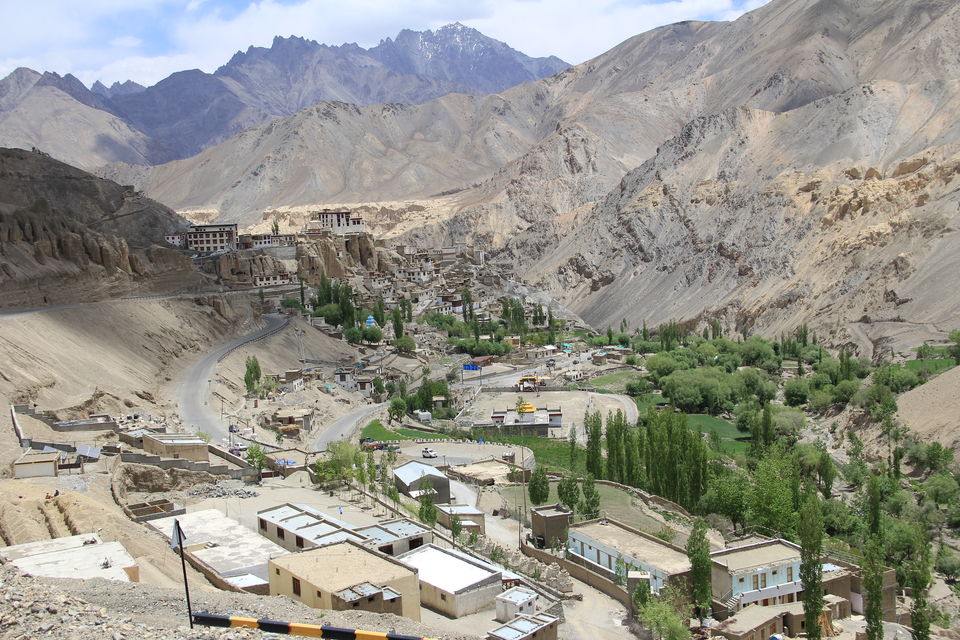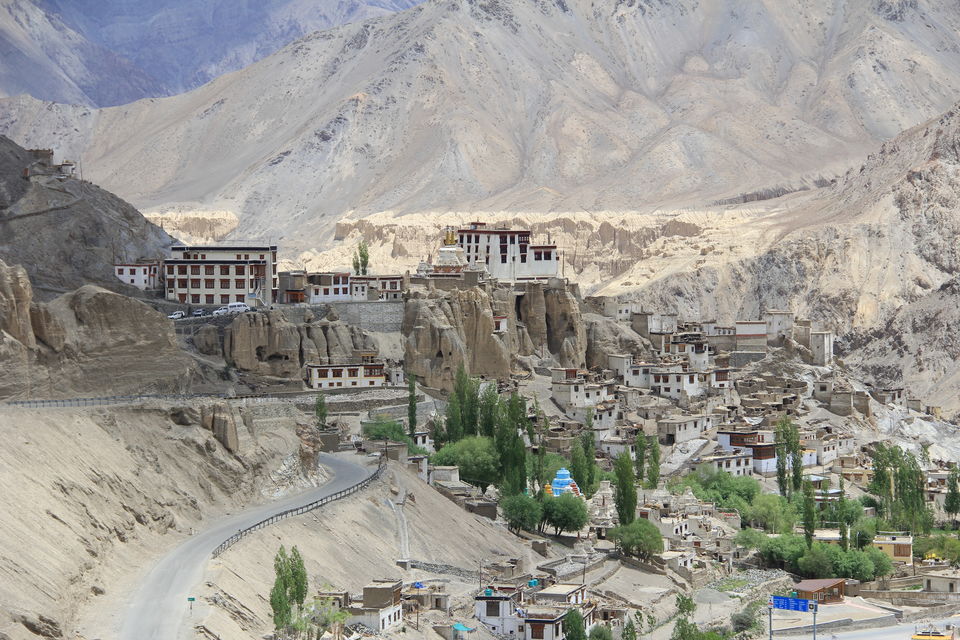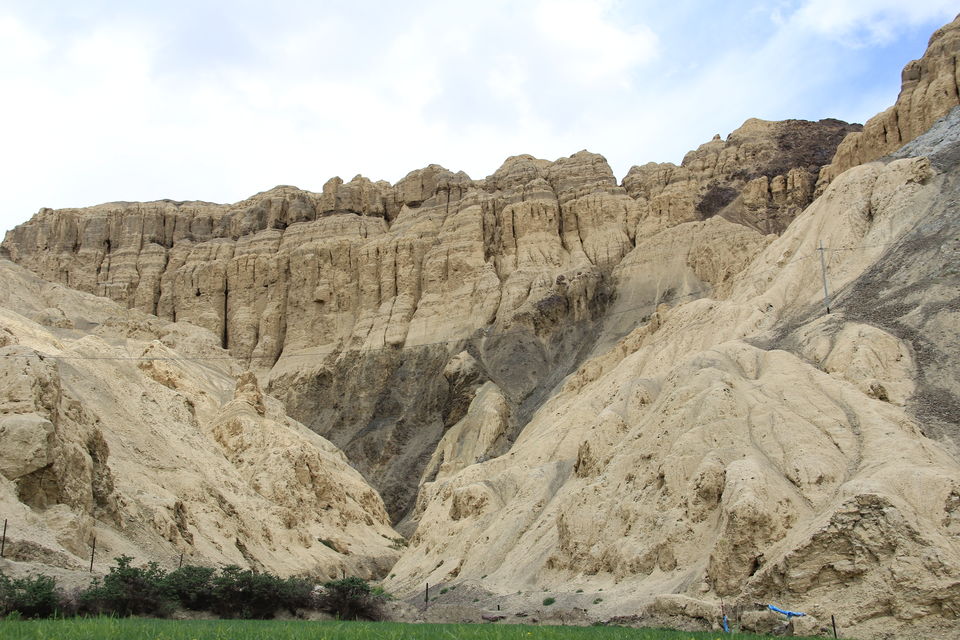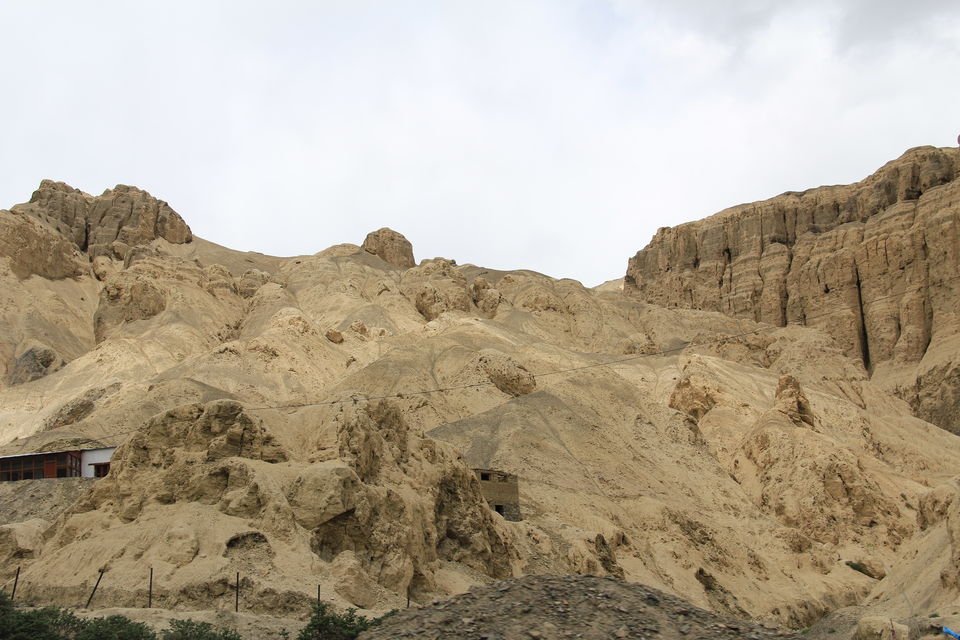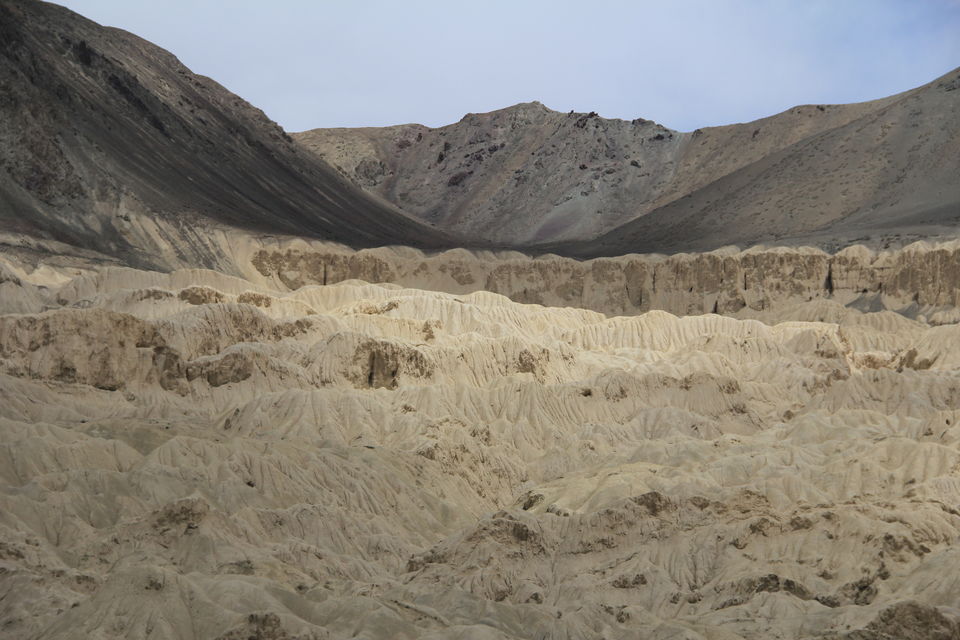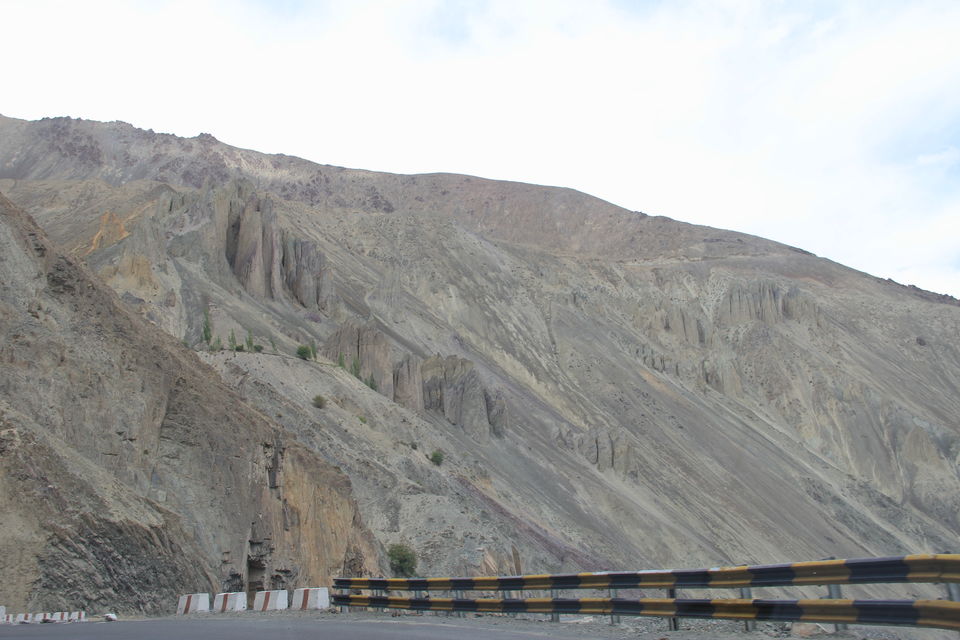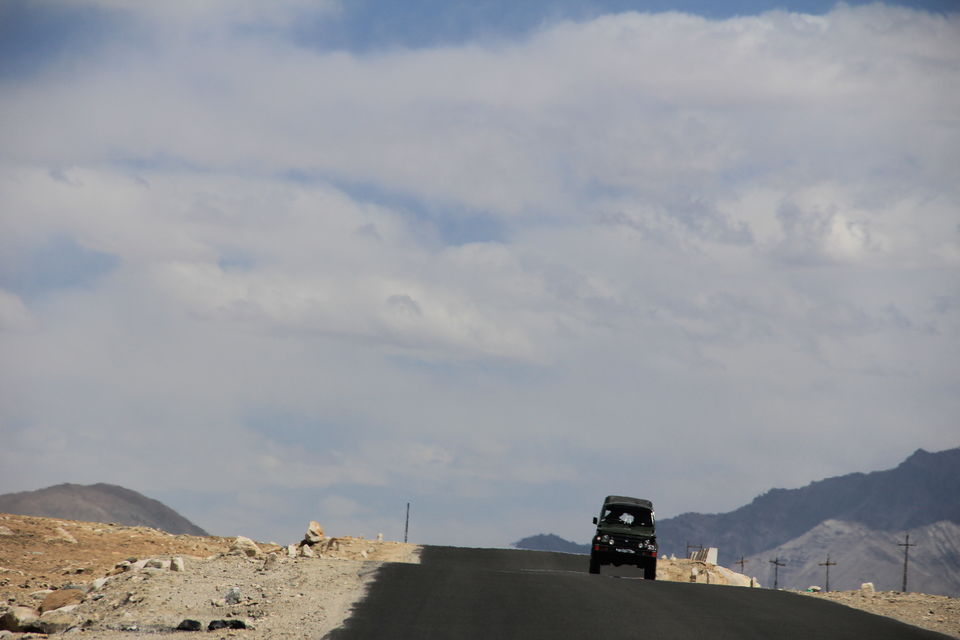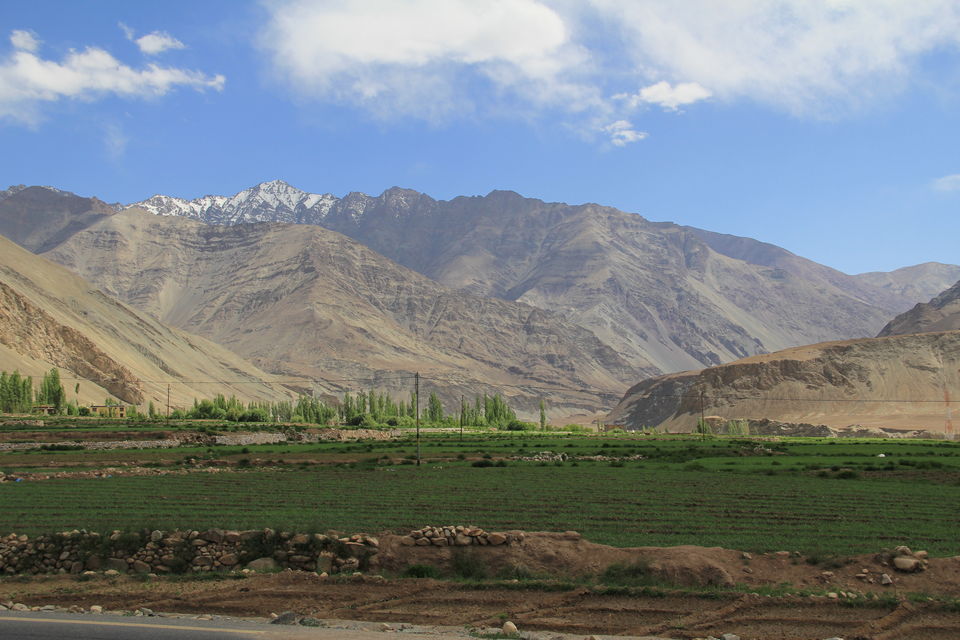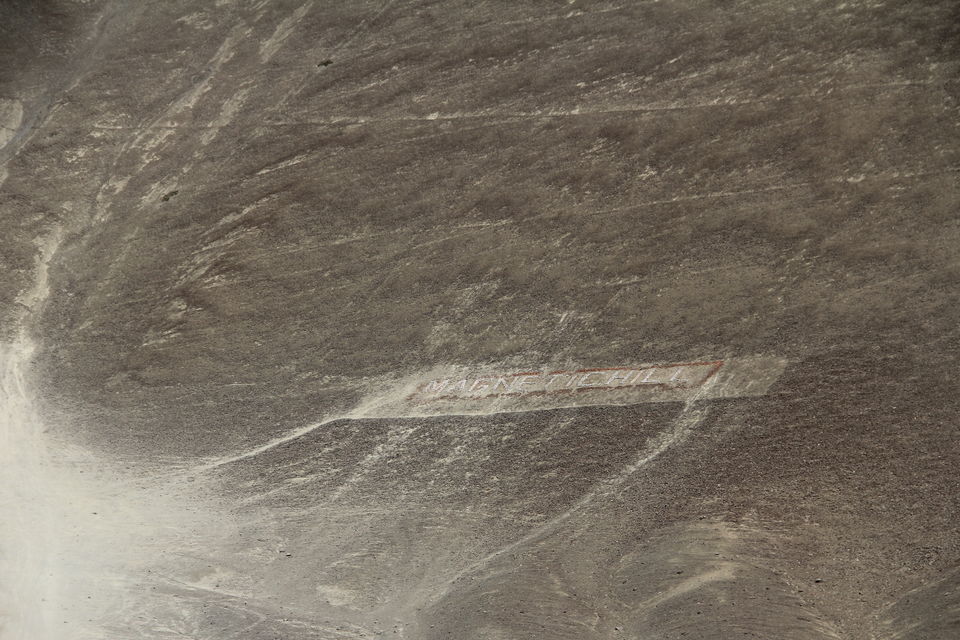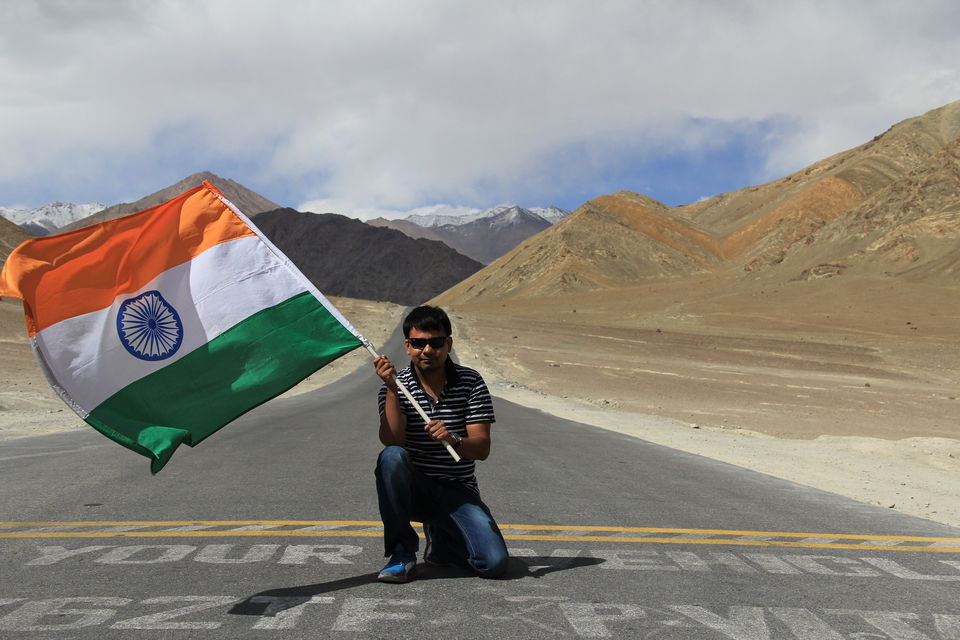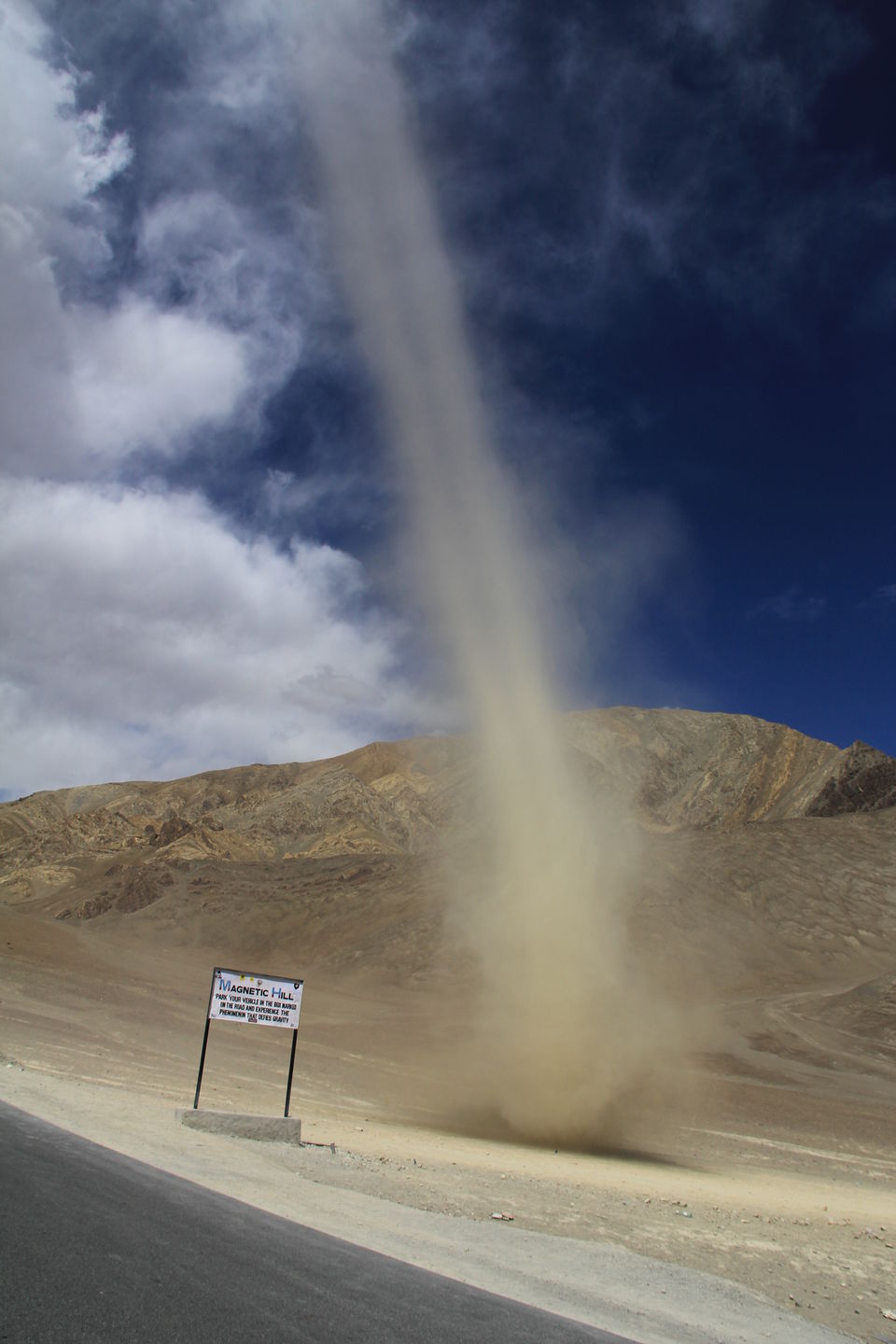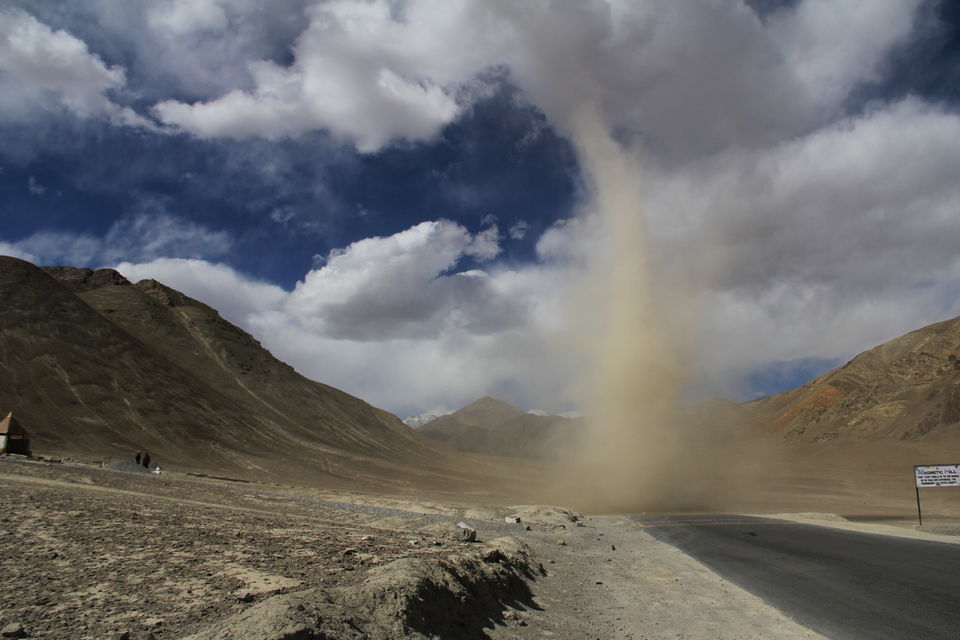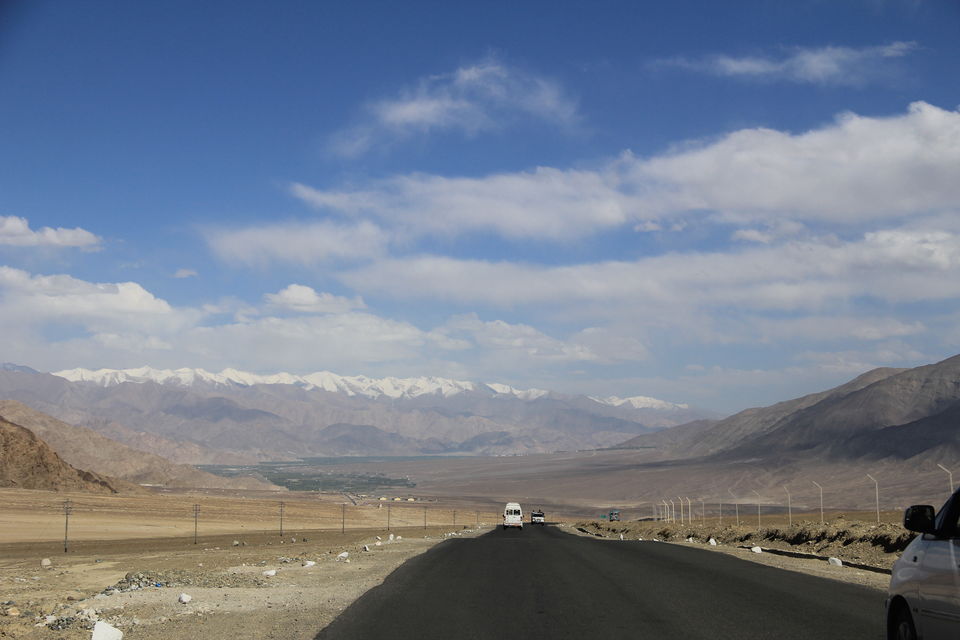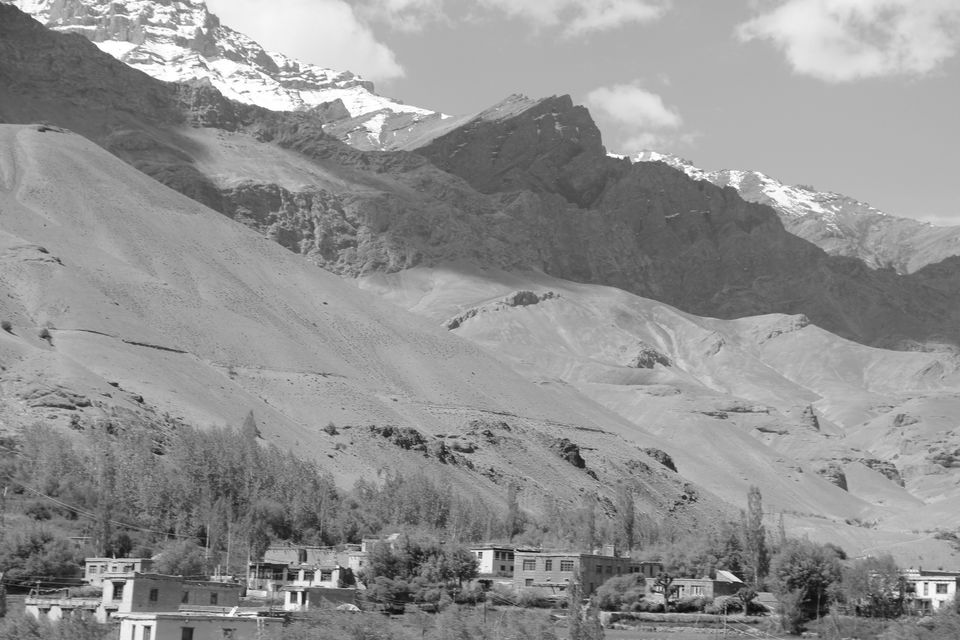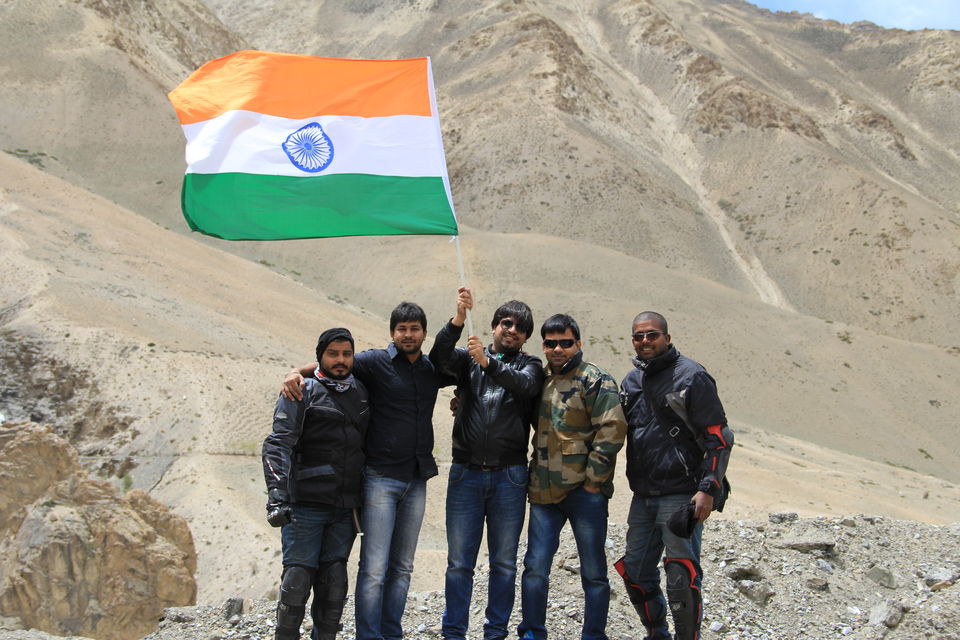 Route: Srinagar - Sonamarg - Zoji La - Drass - Kargil - Khaltse - Lamayuru - Nimmu - Leh Distance: 440 kms
We drove from New Delhi - Srinagar with some short stops and made it in about 18 hours. So we took a good long break @ Srinagar and what better could be than stay on a houseboat at Dal Lake, Srinagar. We rejuvenated our self the entire night. Since we had done a whole lot of research before we left from our home, we knew that we need to reach Sonmarg by 2 Pm. That's because, the barricade managed by Indian Army at Sonmarg. The traffic coming from Leh / Kargil to Srinagar is allowed only till a certain time (I guess 12 noon) to pass by Drass valley barricade hence clearing the Sonmarg by 2 Pm. Then the traffic is allowed to ascend towards Kargil from Sonmarg. This is a fantastic management which allows a smooth transit of the traffic at the pass, very critical because traffic Jam at the pass can be lethal. We faced a similar situation at Baralachala, refer to my other blog for complete coverage.
We started from Srinagar at 11 am, with destination Sonmarg. Srinagar - Sonamarg (85 kms): The journey from Srinagar to Sonamarg takes you through some of the magnificent vistas Kashmir is renowned for. Even though there is heavy army presence and there are soldiers posted every few hundred meters, it is relatively safe and security forces are there to help you out. Apart from this the journey is pretty straight forward and you will be in Sonamarg in couple of hours, take a breather here and marvel at the beauty of Sonamarg i.e. meadows of gold. We stopped over for a lunch break as this is the last resort before Kargil town to find some decent food. We also checked our stock & refilled the required general commodities like water, chocolates, etc. Since we were not in any rush and had a few fellow travellers to accompany us, we let the majority of the traffic to go and started from Sonmarg at 3 pm. The high altitude mountains were waiting for us. We crossed Baltal, the basecamp for the holy Amarnath yatra and ascended towards Zozi La (altitude3542 ft from sea level). The terrain was quite bumpy and challenging as there was steep valley on one side through the entire route. Being the expert to drive on such terrains, helped us see through that challenging route. We had read that Zozila remains snow covered throughout the year and so was it when we reached there. There were heaps of snow on either side and quite fascinating as we were on such pass for the first time. We crossed Zozila by about 5 pm after a short stop for some clicks. Being with some fellow travellers helped raise the morale and confidence. I strongly suggest that you must have people around you when you cross Zozila as its a trick one to clear and if your driving through for the first time, company will help you a lot.
As soon as we descended from Zozila towards the Drass valley, we were taken aback by surprise. We had never ever expected such a paradigm shift in the view. Drass valley was so different, lush green plains spreading across the length and breadth. Breath stopping!
We drove through the valley to reach the iconic "Kargil war memorial". The time stops and the blood freezes in the veins. You can feel the glory at the same time the sacrifice of our brave hearts. As they say - No pain, No gain. We stayed there for about good 2 hours. One can visit the museum at that campus, where there is a huge collection of tales, captured weapons and many more things. This gives an exact feel of what our soldiers had faced during those tough days. There is a food stall and a Indian Army souvenirs shop that sells nice winter clothes. There is also a graveyards in the honour of the martyrs. One can see with naked eye few milestone peaks like tiger hill, Tololing to name a few. The drive from Drass to Kargil was quite soothing. Late evening, no traffic, nice weather and incredible roads makes it a perfect setup to end the day. Reaching Kargil, we stayed at Hotel Kargil. Night time temperature dropped significantly and hotel was quite a comfortable stay.
Next morning, we started from Kargil at 9am. Its always a good take to refuel whenever you get a chance as there are not too many pumps across this route. Hence we refuelled the complete tank at Kargil. The drive from Kargil to Leh is one of its kind. There is so much of scenic beauty across the route that you would want to stop over at almost every few minutes. The terrain changes more often than the culture of India across the country. Roads are incomparable to even any of the best maintained highways. Indian Army has brought together their best efforts to manage this route across the year and help manage the borders across LOC using this route. There would not be too many places to get food and other amenities through this route so better using all pit stops to maximum. There will be small town of Mulbek where you would find an attractive monastery with a tall Buddha status on the highway itself. It is believed that the 9 meter high statue carved out of solid rock was built in 7th or 8th century. Although one is not allowed to take photographs of the statue, the statue itself is a must see for any one passing through Mulbek.
A short ride from Mulbek will take you to 12198ft high Namika La, a windy yet scenic pass. Roughly 40kms Namika La is Fotu La, the highest point on the Srinagar - Leh highway, (13,479ft). This will be the most easy pass to drive through as the roads are awesome to drive. But the main attraction across the route is about 14 km from Fotu La, Lamayaru - Ladakhs most famous and one of the oldest Gompas. This is the biggest town on this patch and is graced with a beautiful monastery and a natural phenomenon called Moon land. This place will catch your eye balls as soon as you reach this place. Its a must stop over for lunch as its virtually the only place wherein you could find decent food outlets. We spent about a hour there. We were so mesmerized by the look of the hills. It makes you feel as if you are on Moon hence called 'Moon Land". Big carters on the hills - not something you will find on any other place with ease. Breath Taking! I wanna go back to that place again and again. You can even plan a day trip to this place from Leh if you are flying to Leh instead of road drive. The drive across this town would remind you of Amazons of US. Why go to US / other places offshores when you got so much in India to explore? Few kms down the road from Lamayuru are the Hangro Loops, the 18 loops are fast yet sharp loops with steep gorges, drive/ride carefully here
The road was again a very nice one to drive on and you would hardly feel exhausted. Fresh air and nature - a rear in our world today. I thank nature for the fact that Leh route is not accessible from rest of India throughout the year, else it would have been another Manali / Shimla. The rest of the journey is soothing as you travel across the most unexplored and travelled and yet the most managed and maintained highway of the India. In the lap of mother nature, guarded by our brave men. On this route would you see the Zanskar valley famous for the winter cheddar track.
We reached Magnetic Hill at about 3 Pm. Magnetic hill has a natural Magnetic phenomenon that a still parked vehicle would get pulled of its own due to this effect and it was shocking. Its quite a famous place for a short stop.
Next major attraction comes in the form of Gurudwara Patthar Sahib located in the town of Nimmu (55kms from Leh), beyond which its fast and straight forward drive/ride to Leh.
Reaching Leh we headed to Ladhakh residency Hotel which was our accommodation for next 5 days and I would recommend this place strongly.
Jhuley!