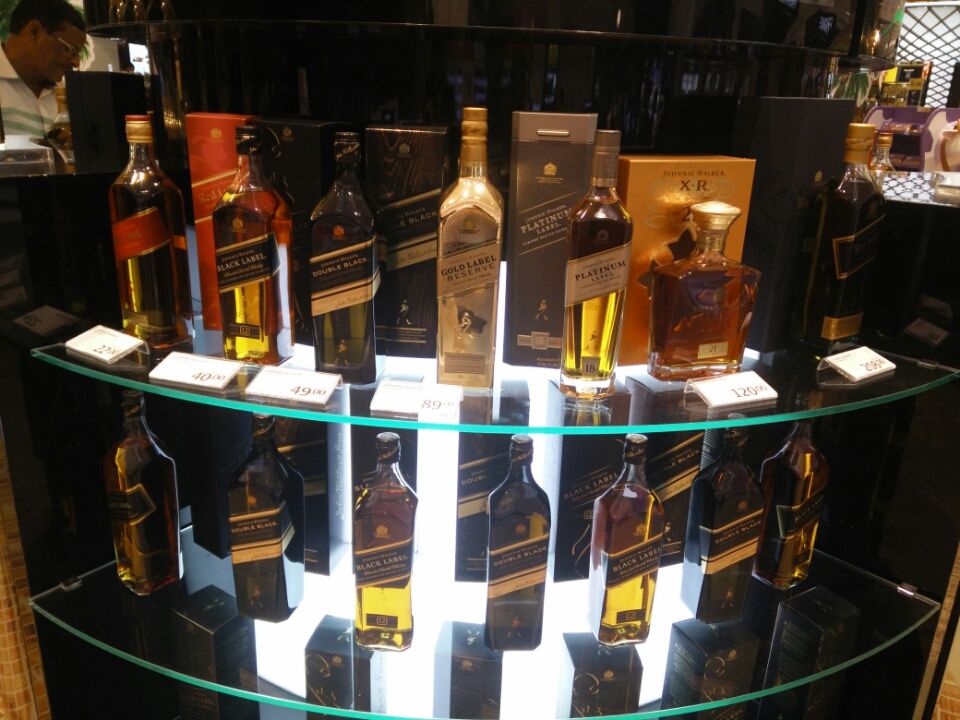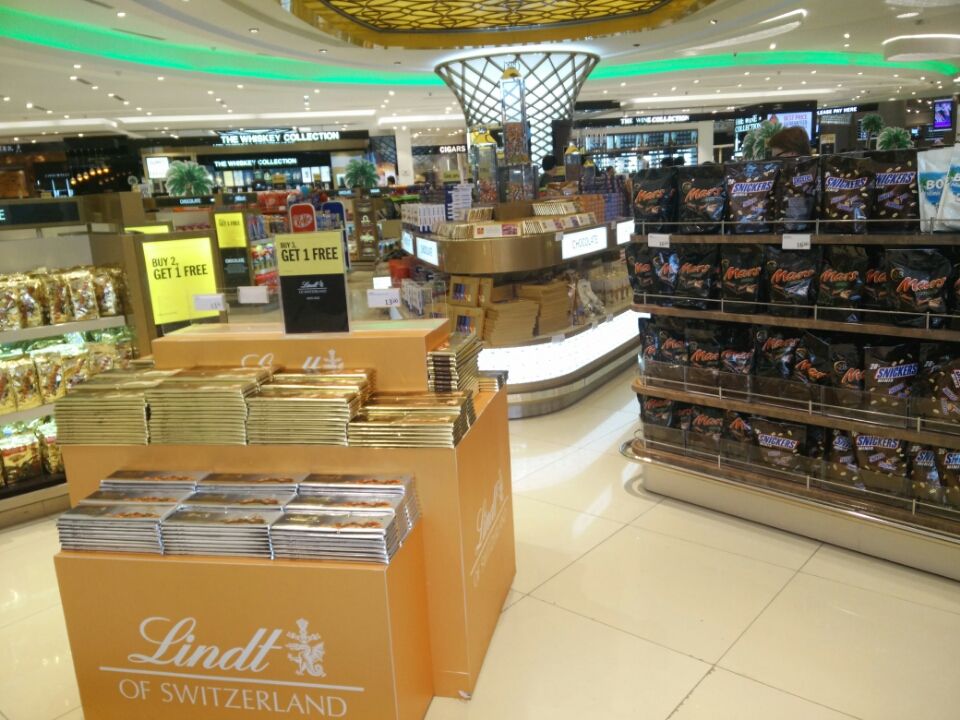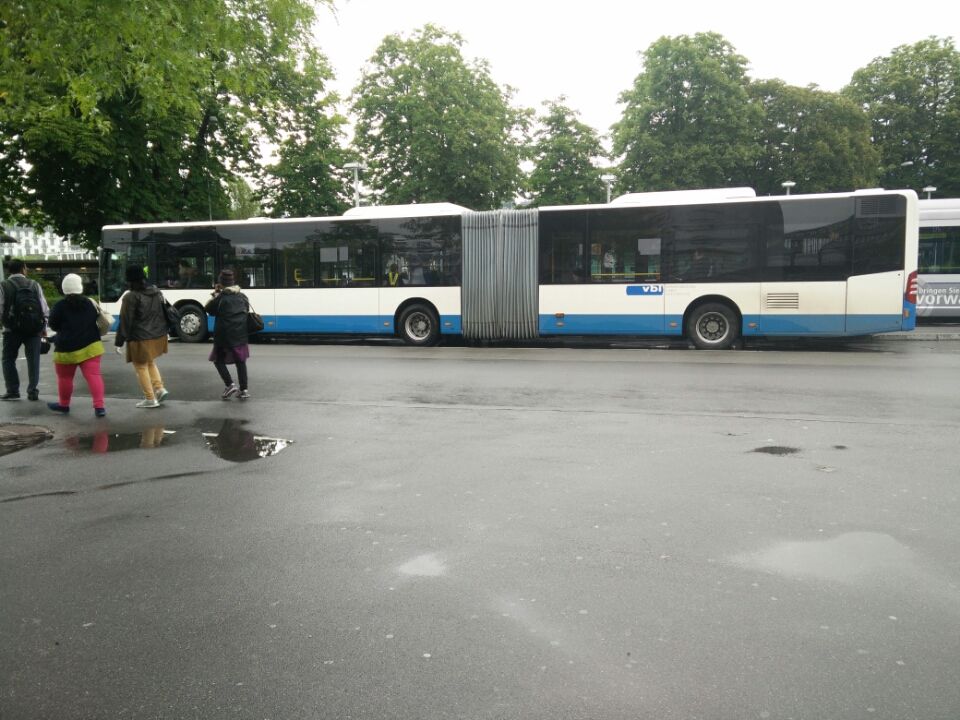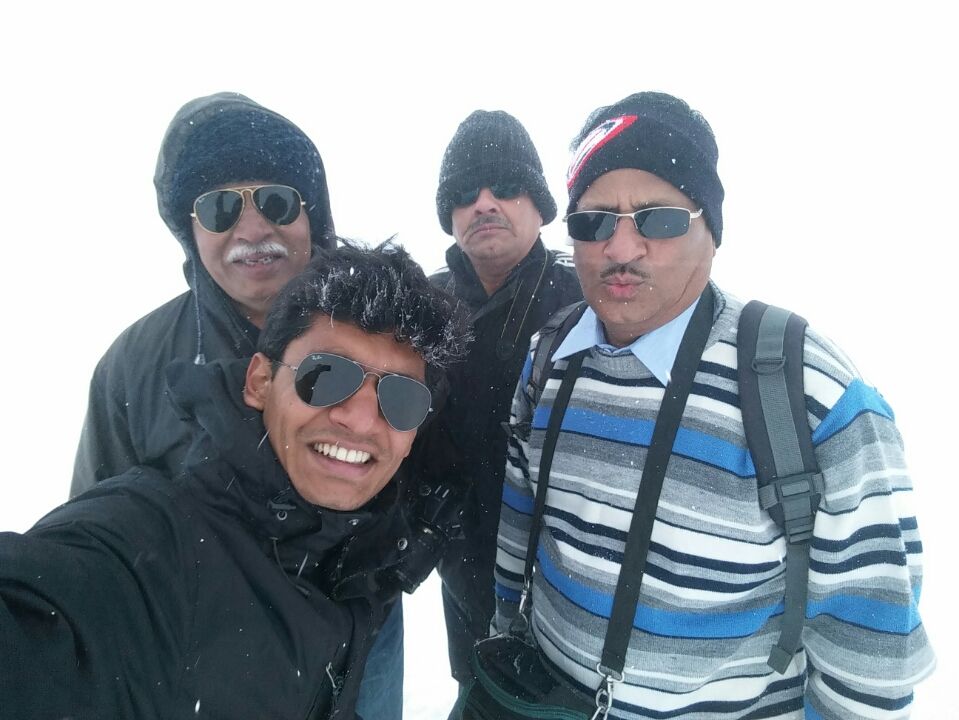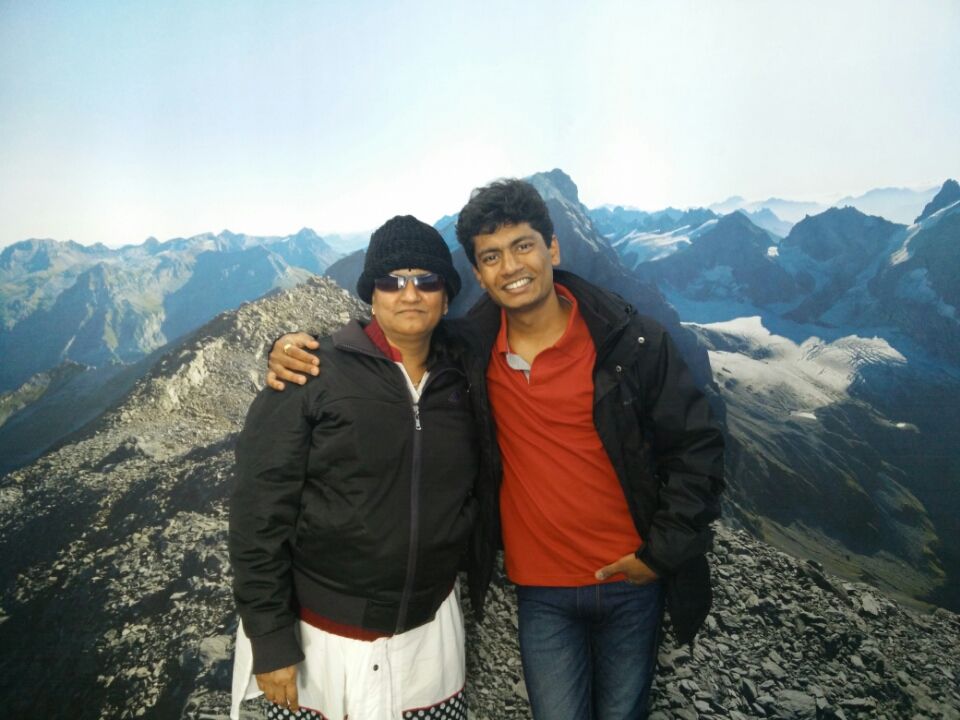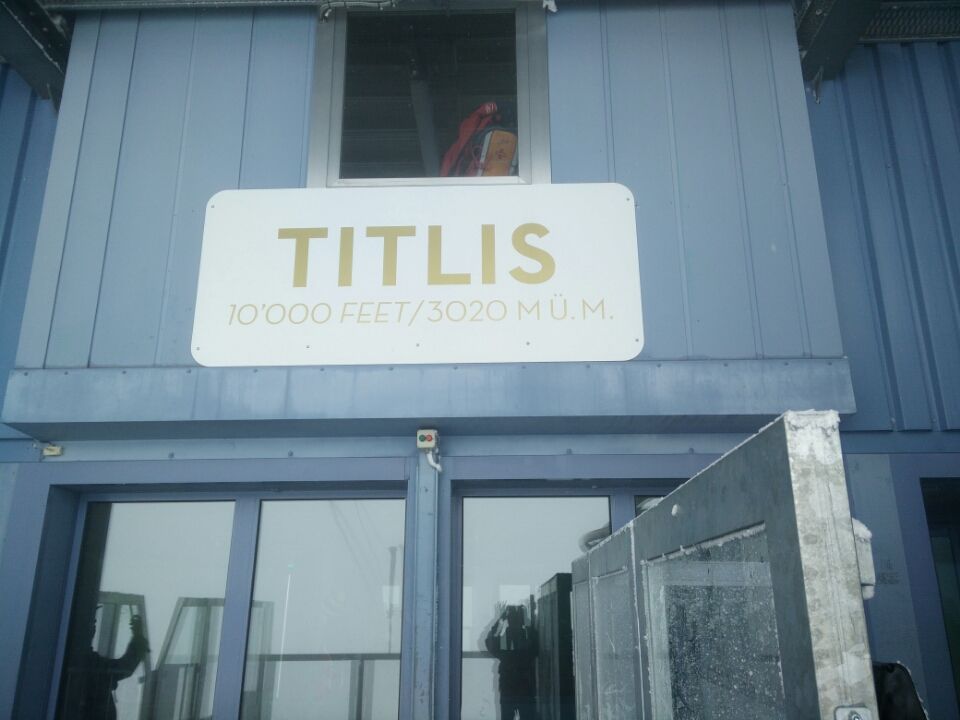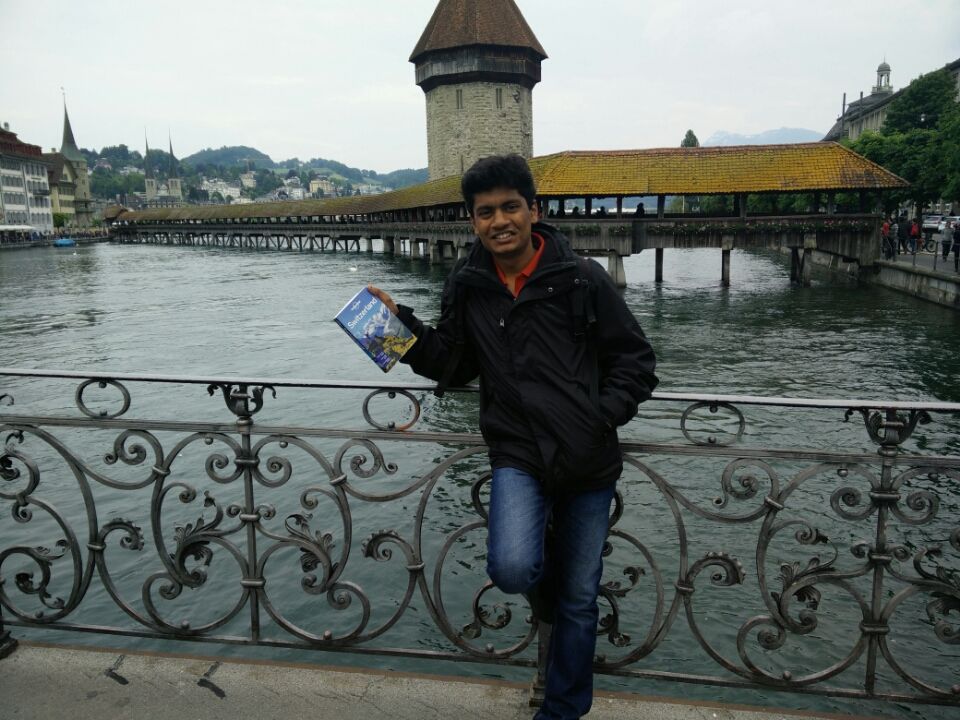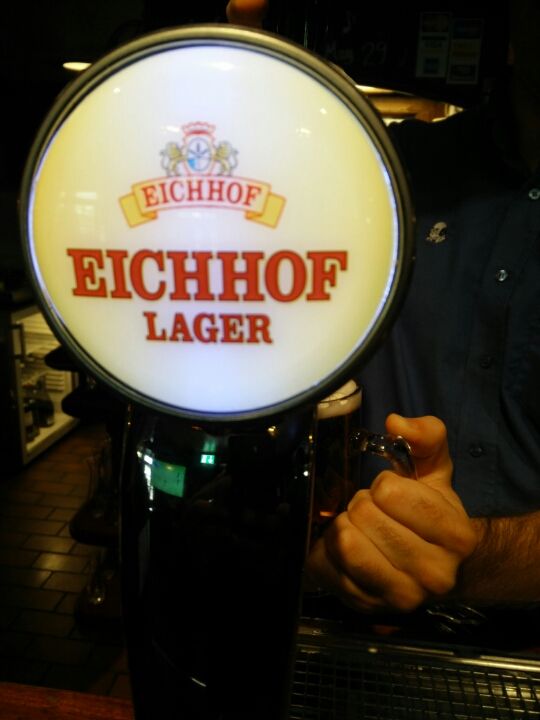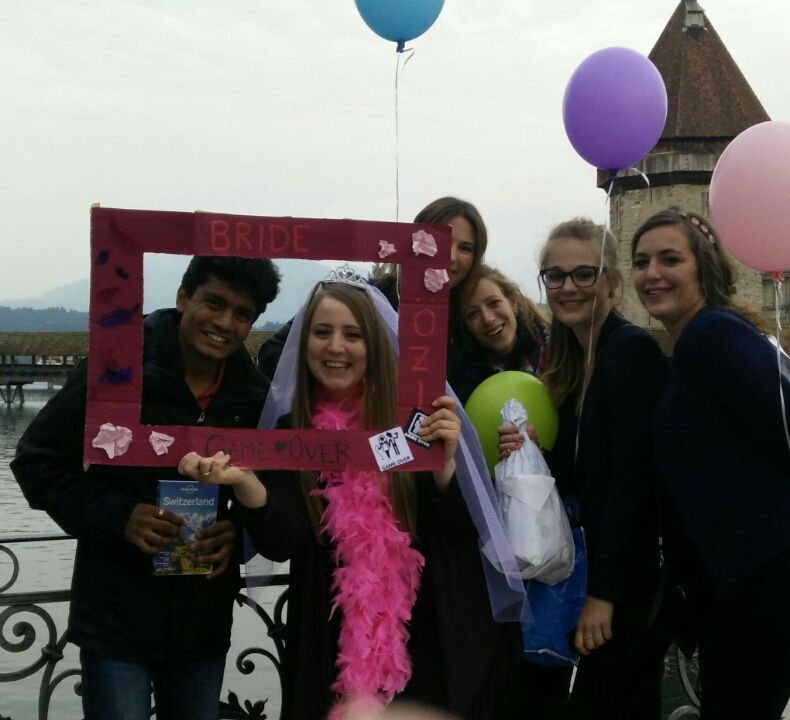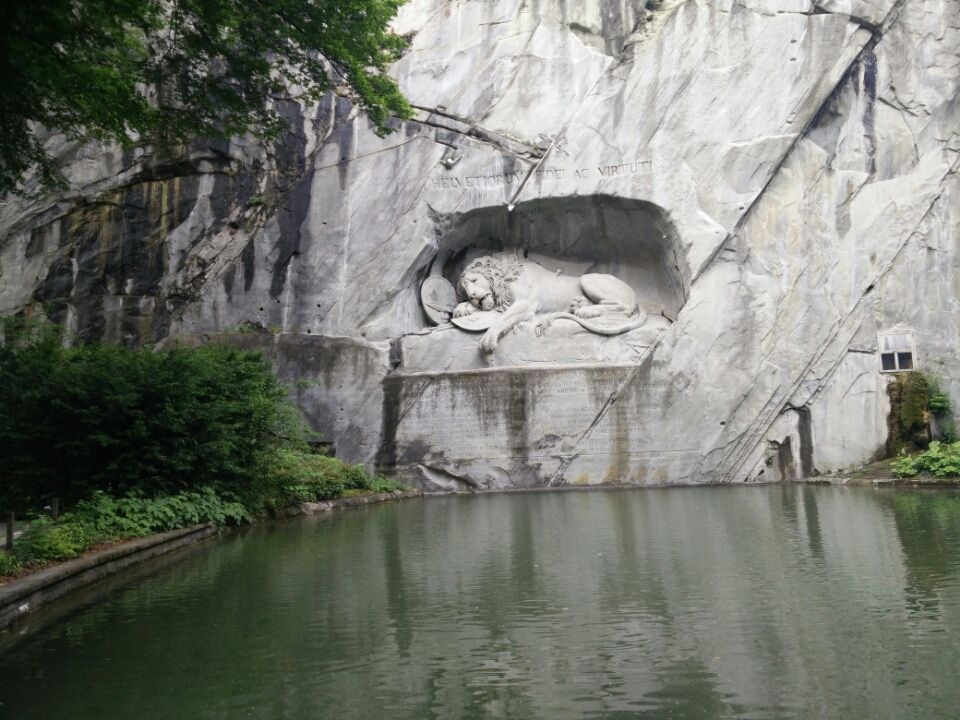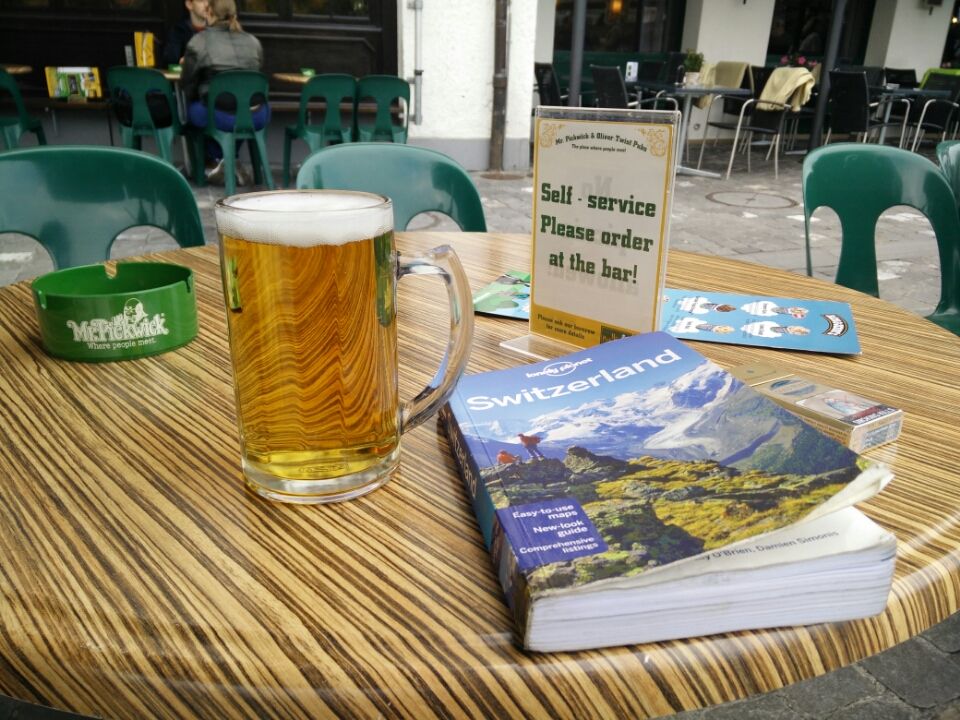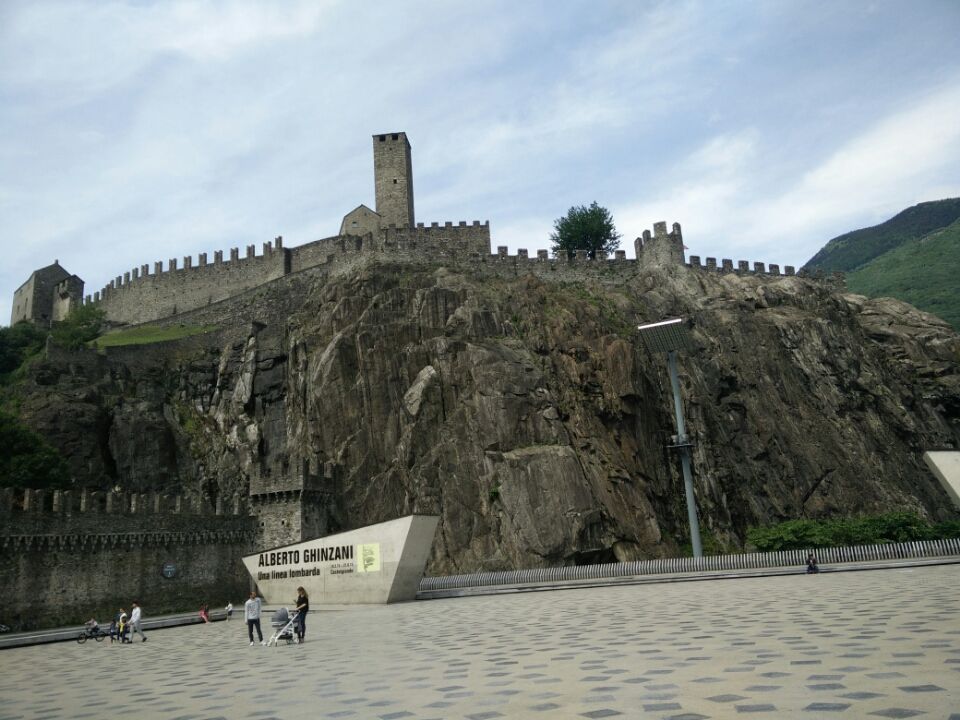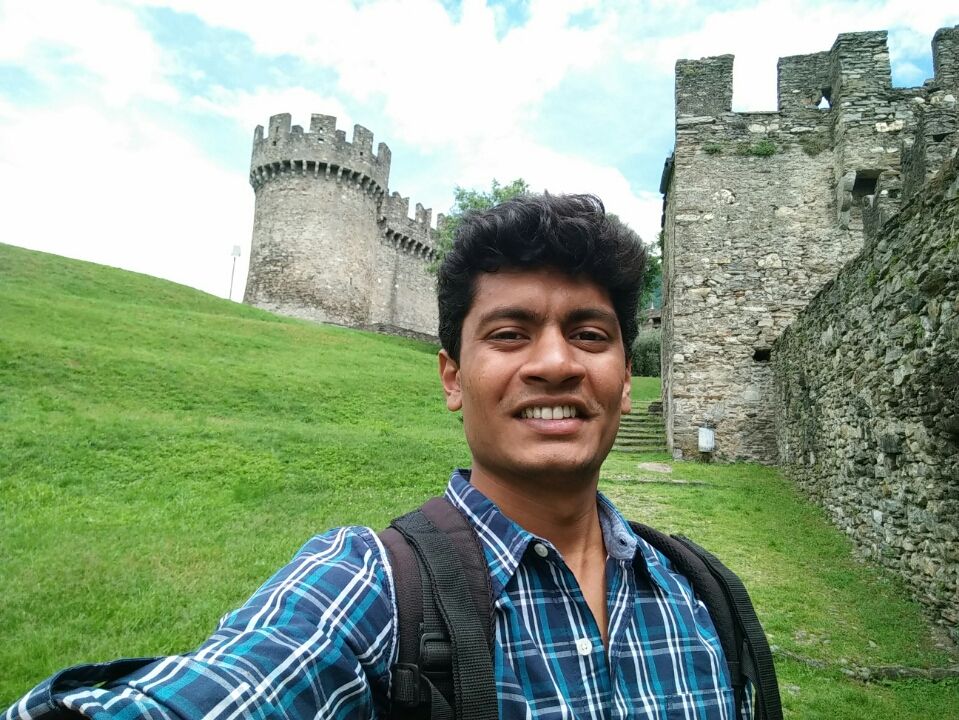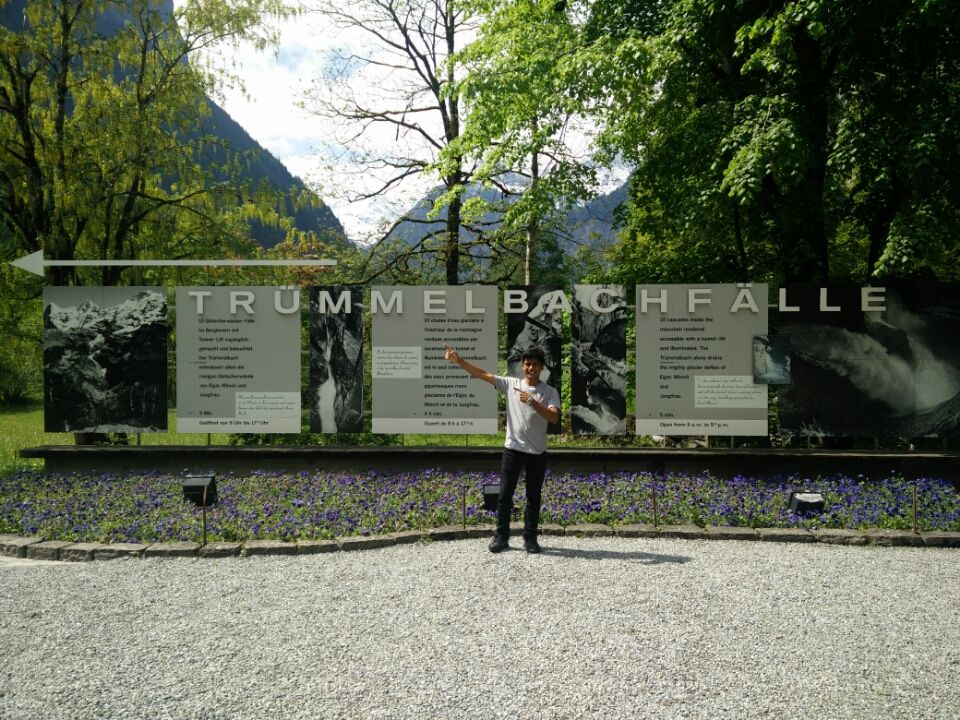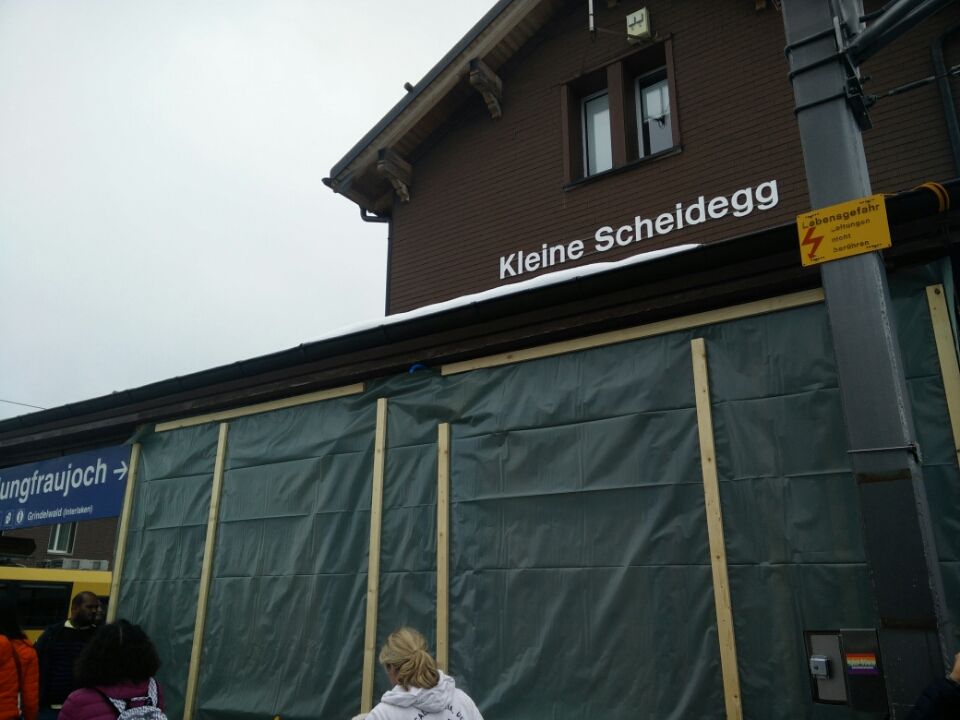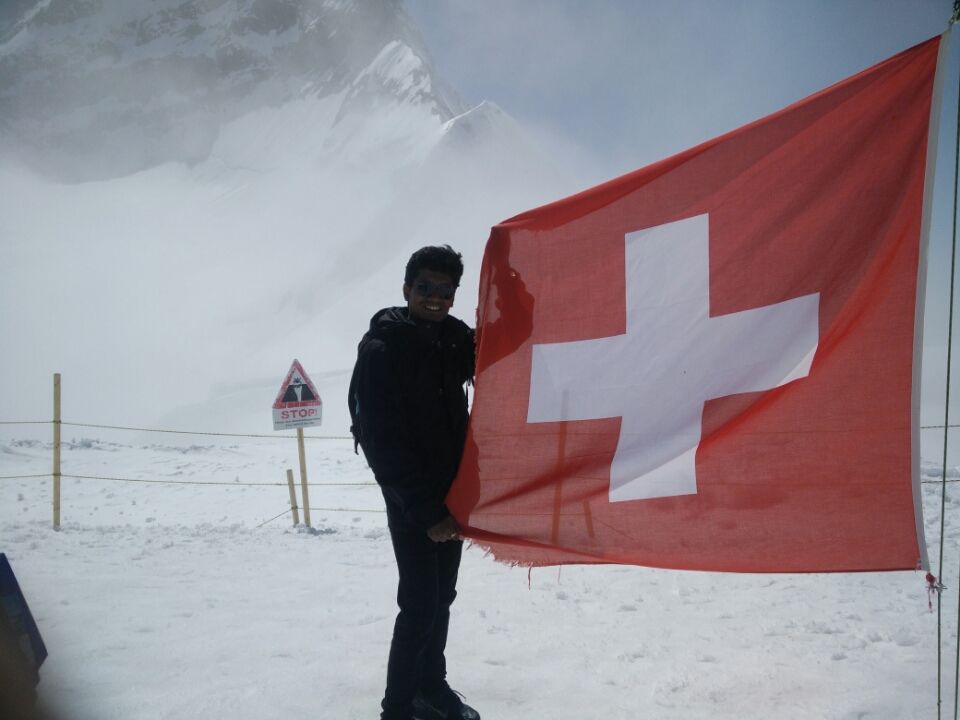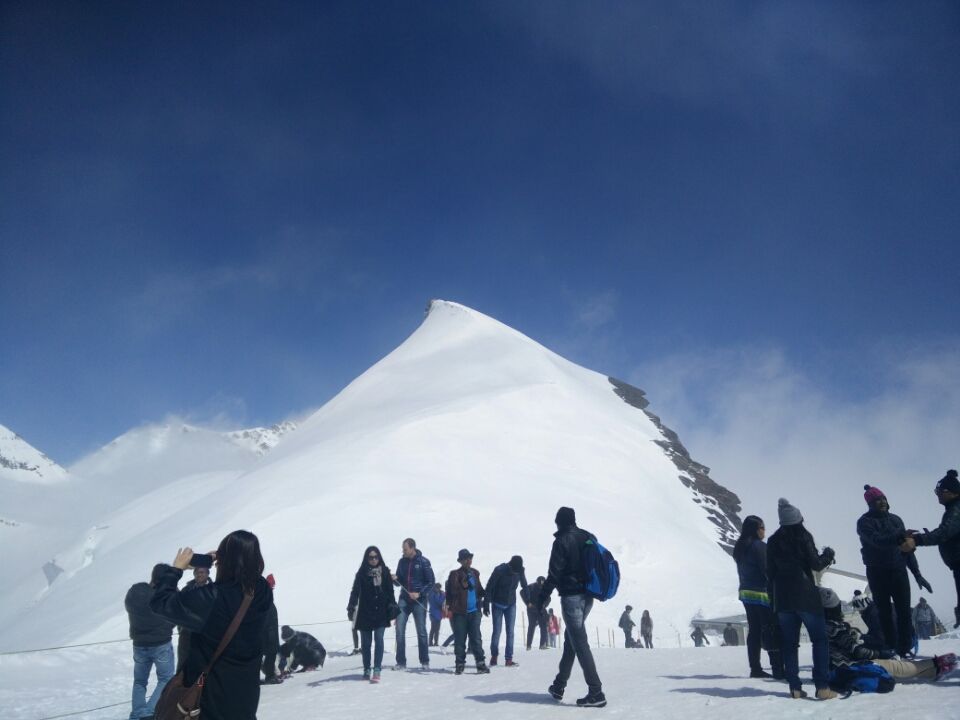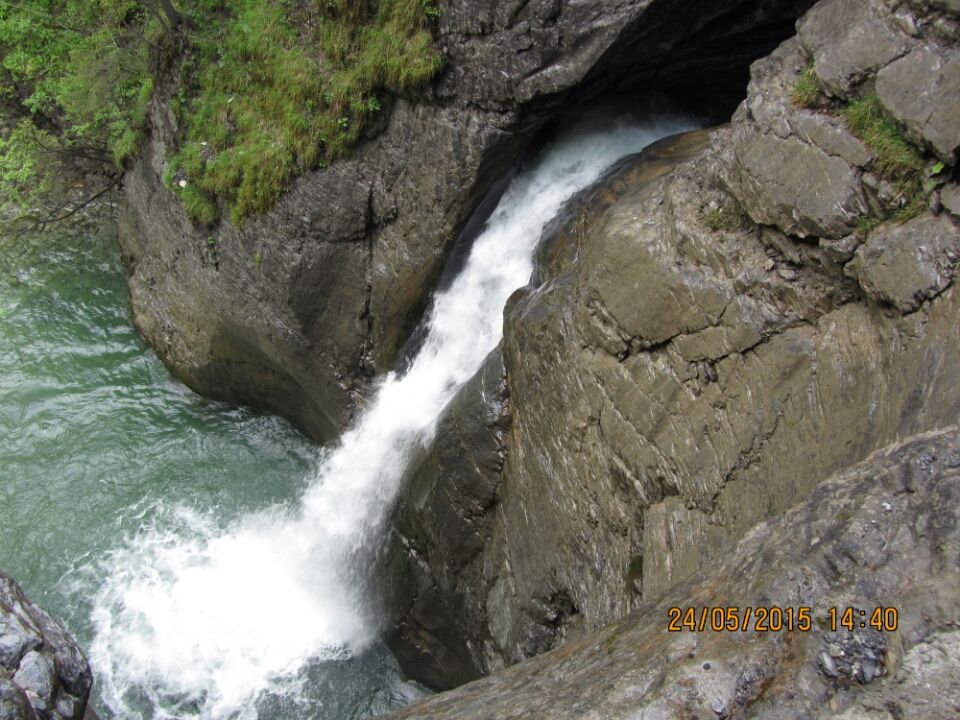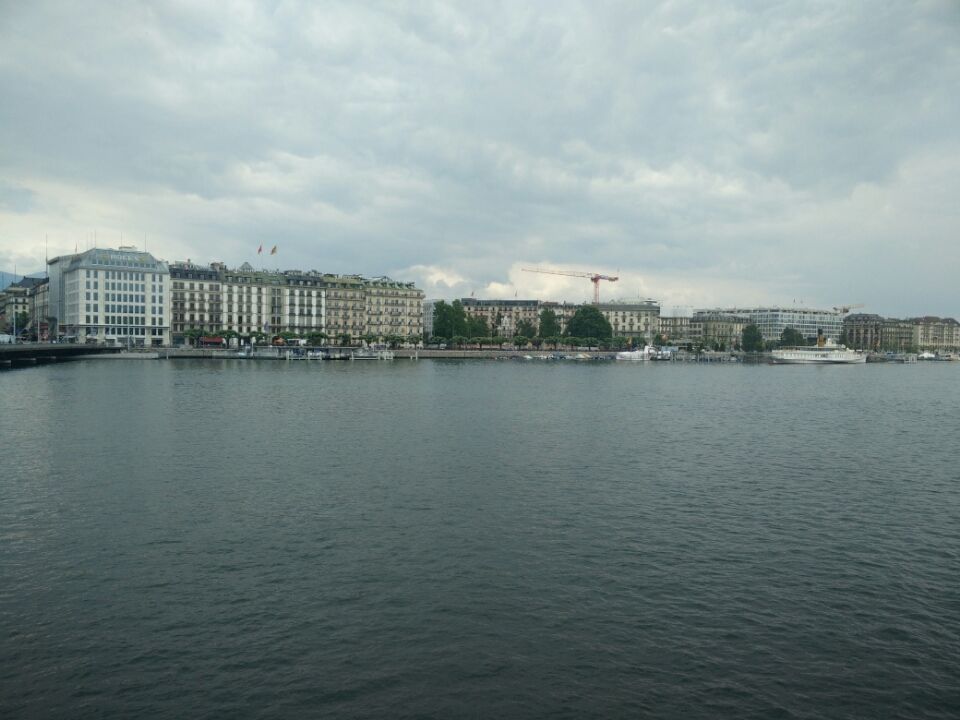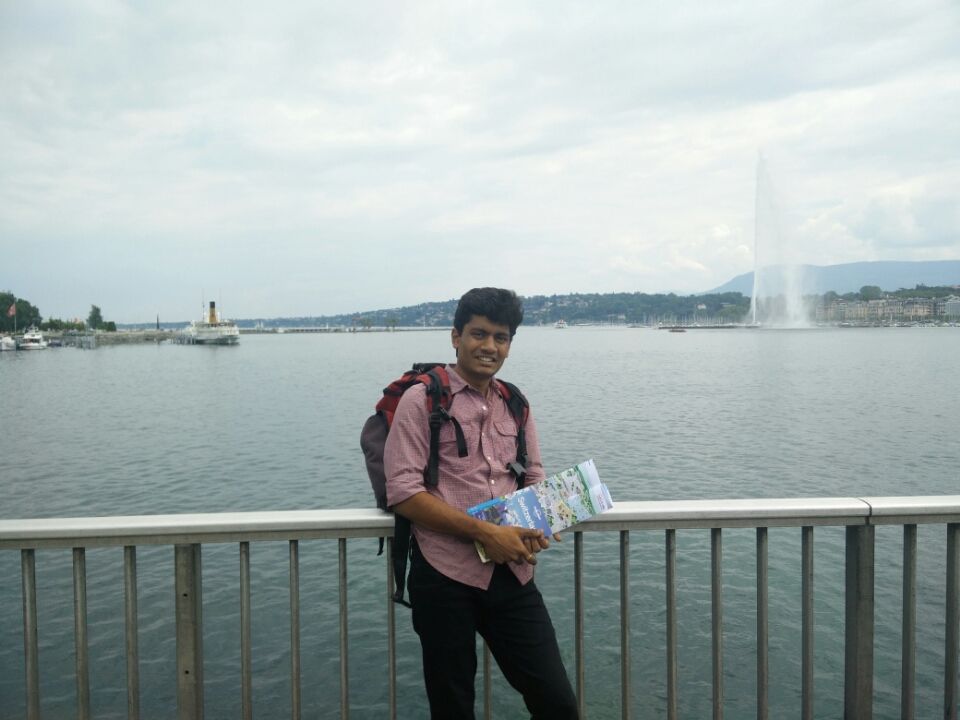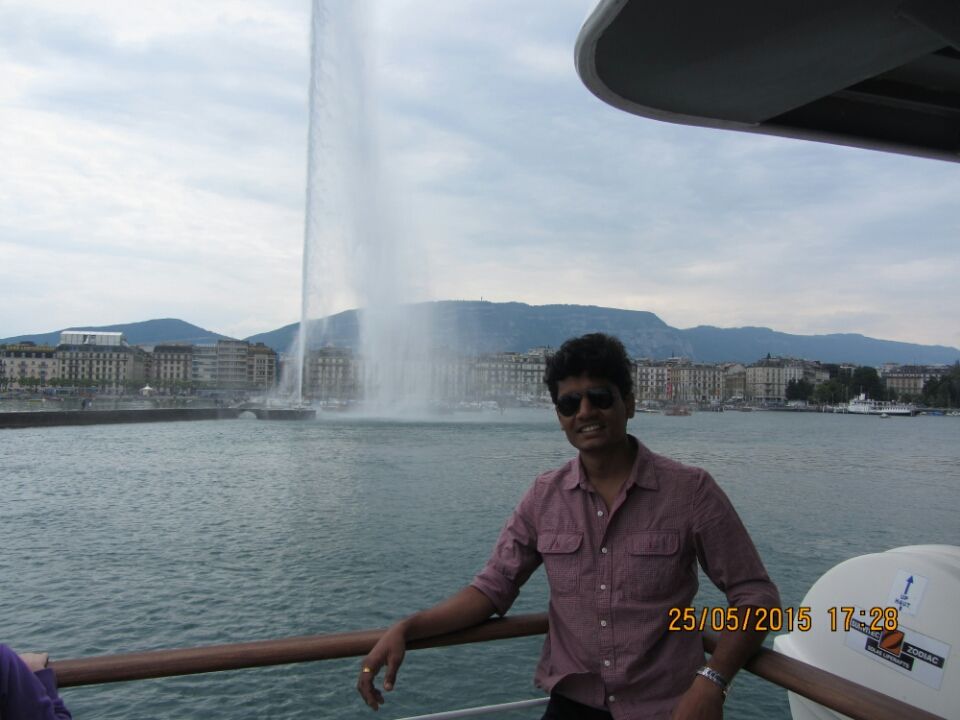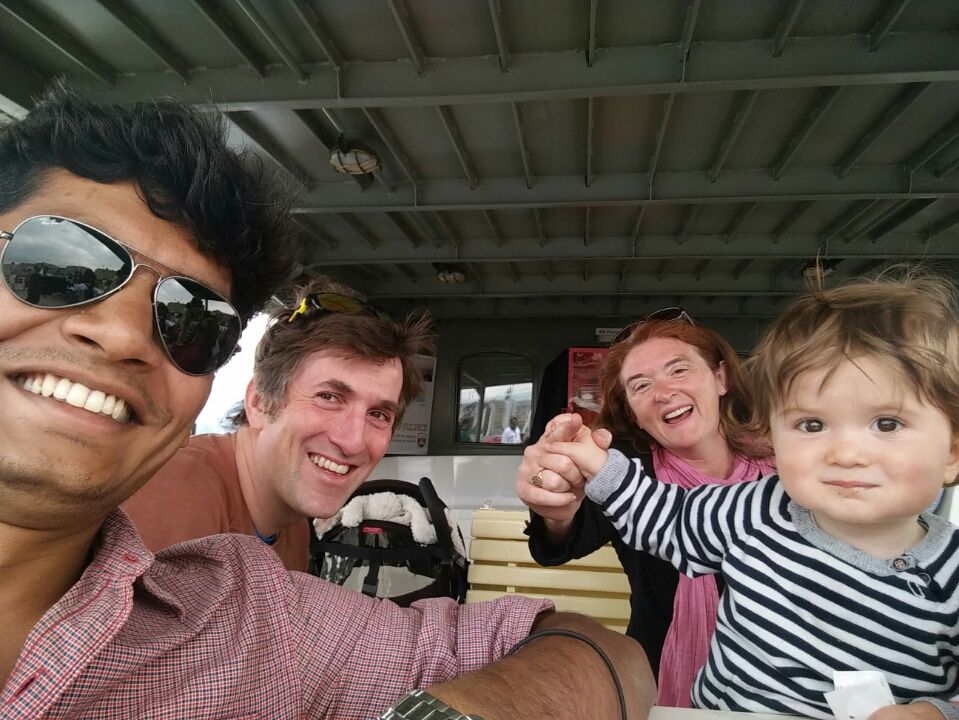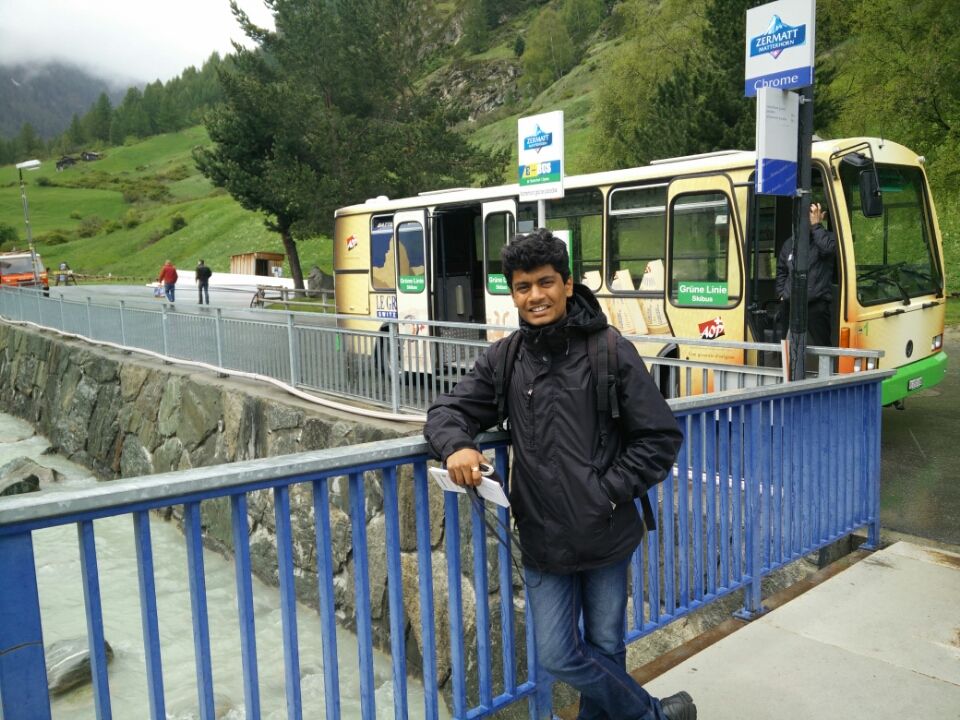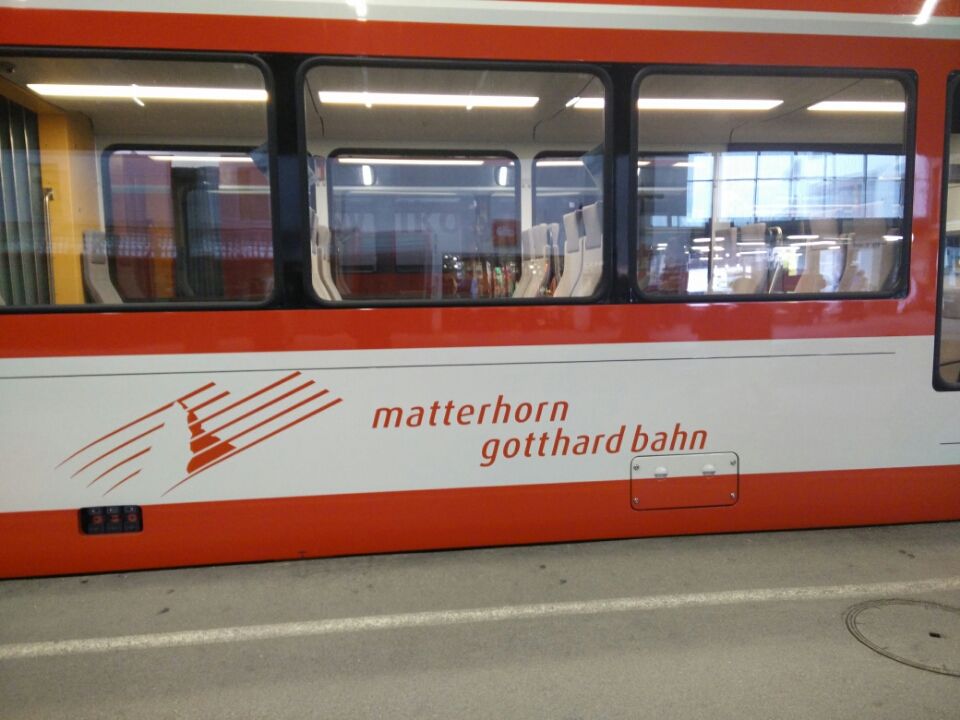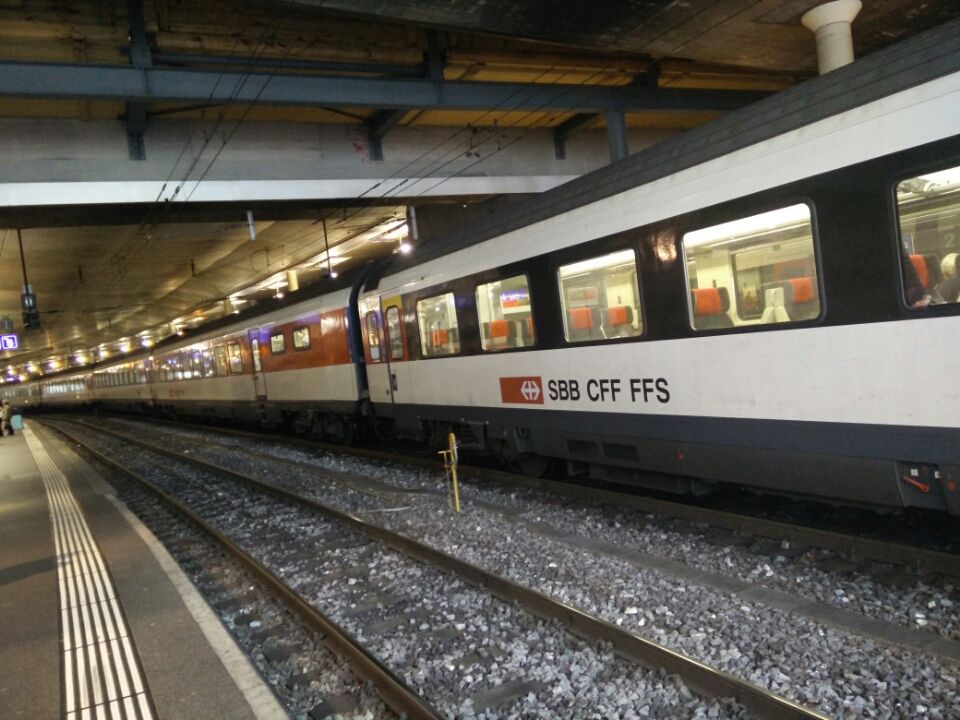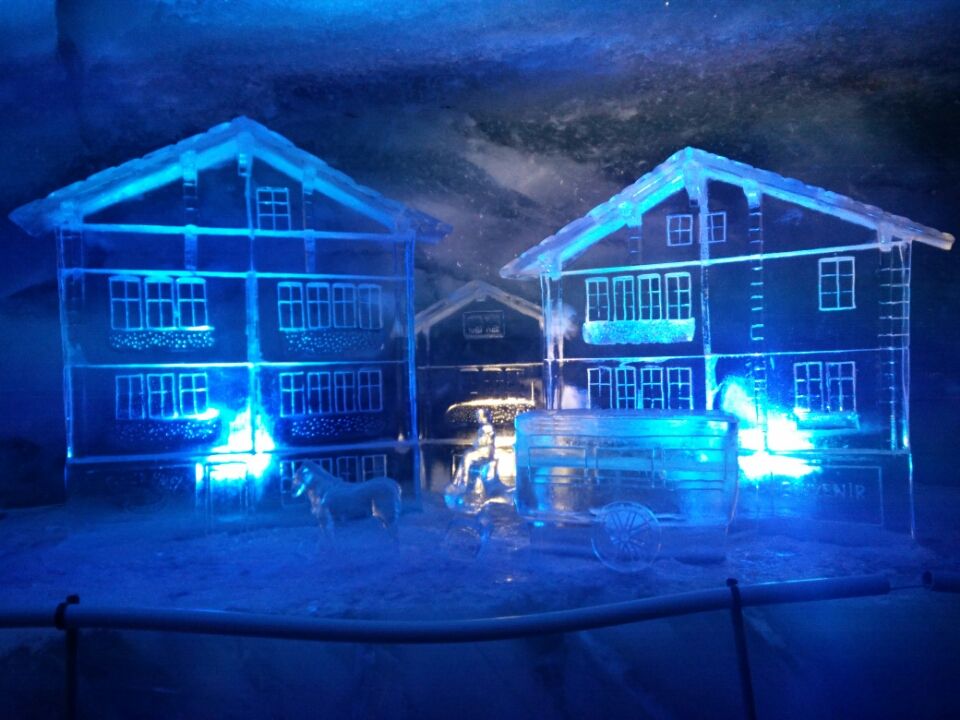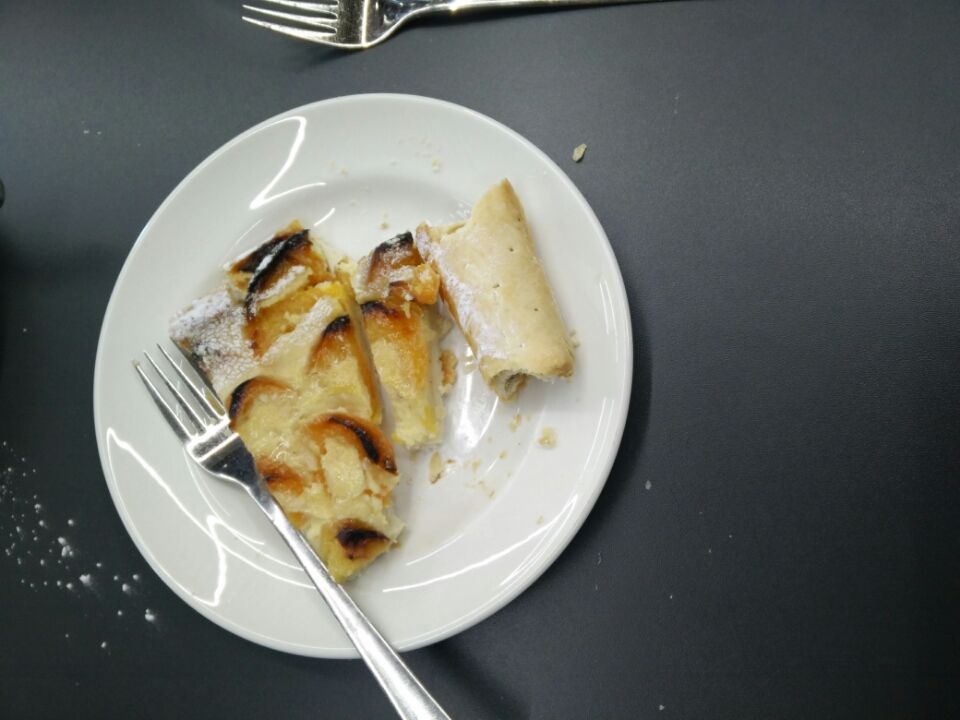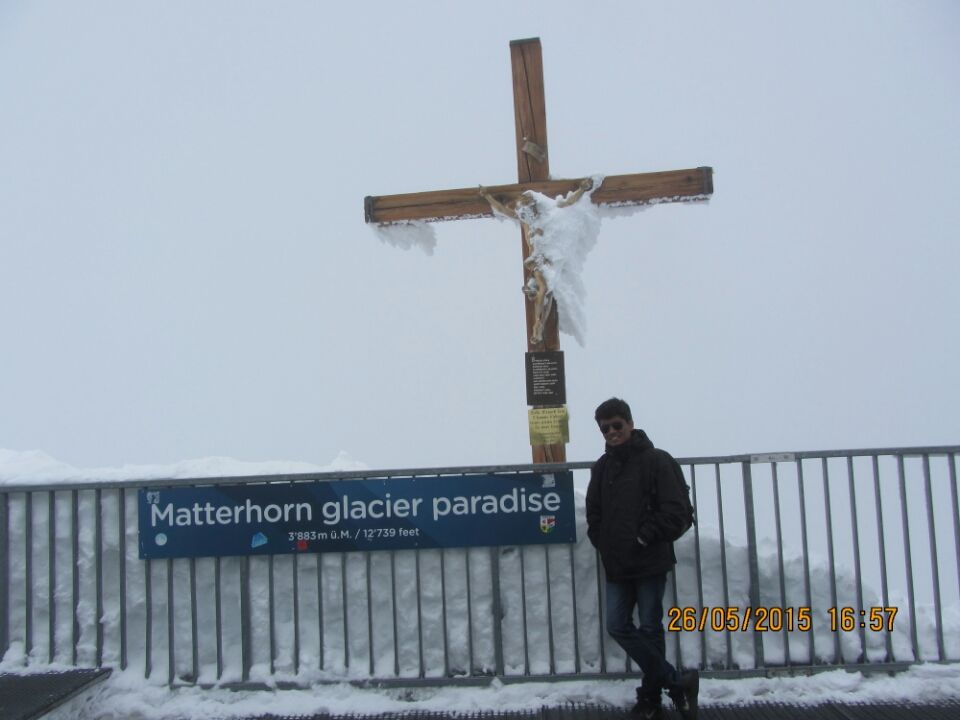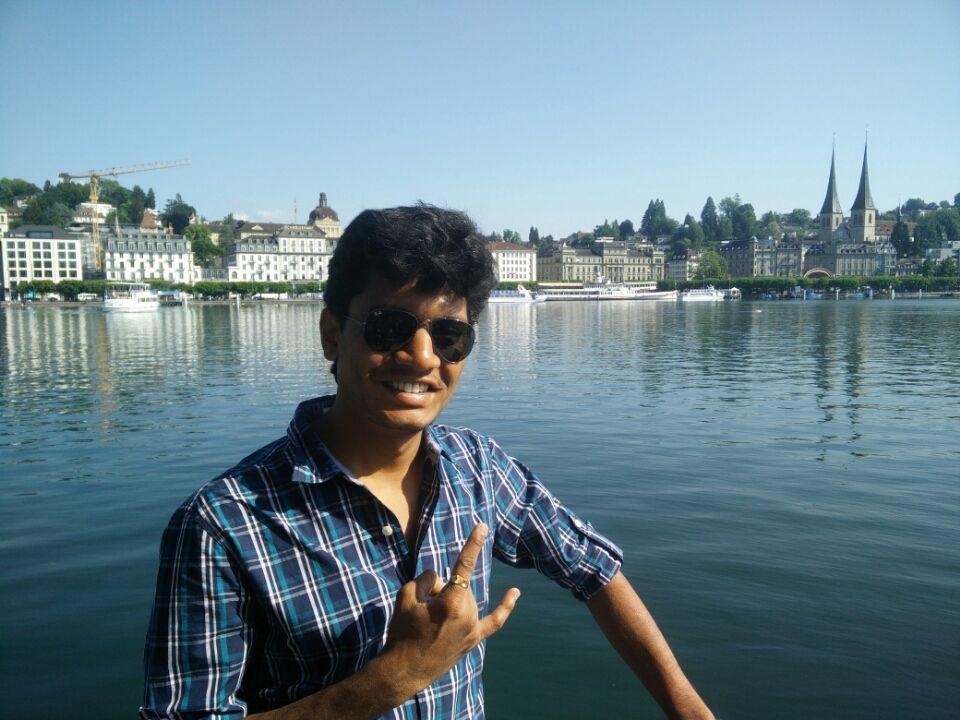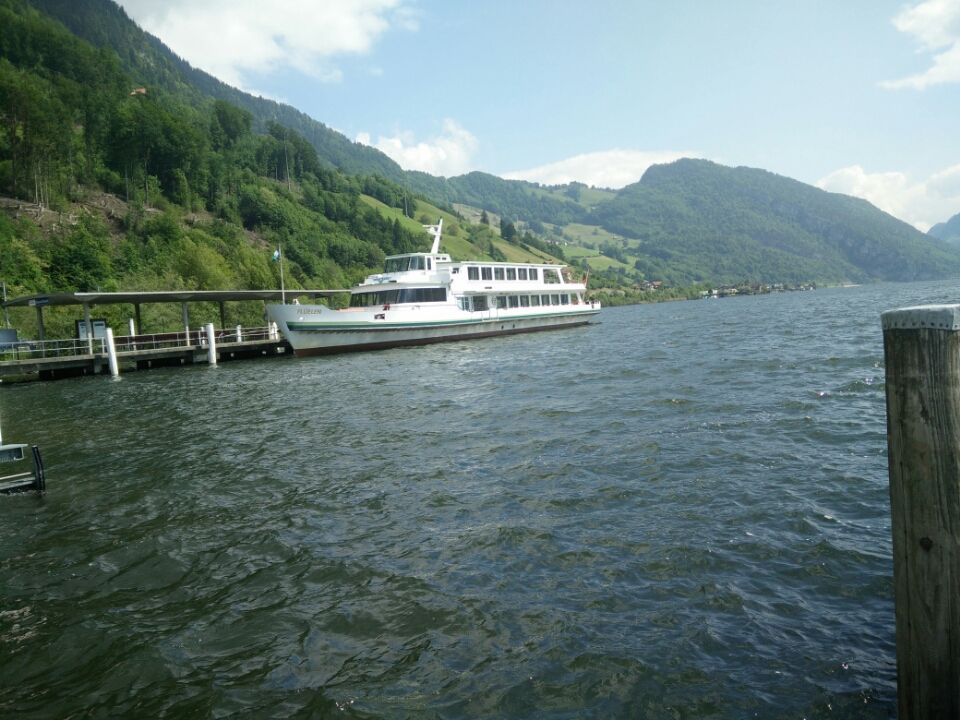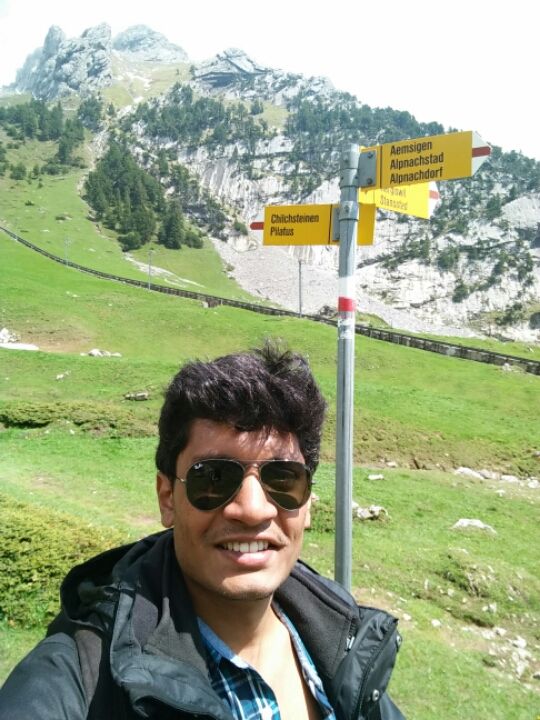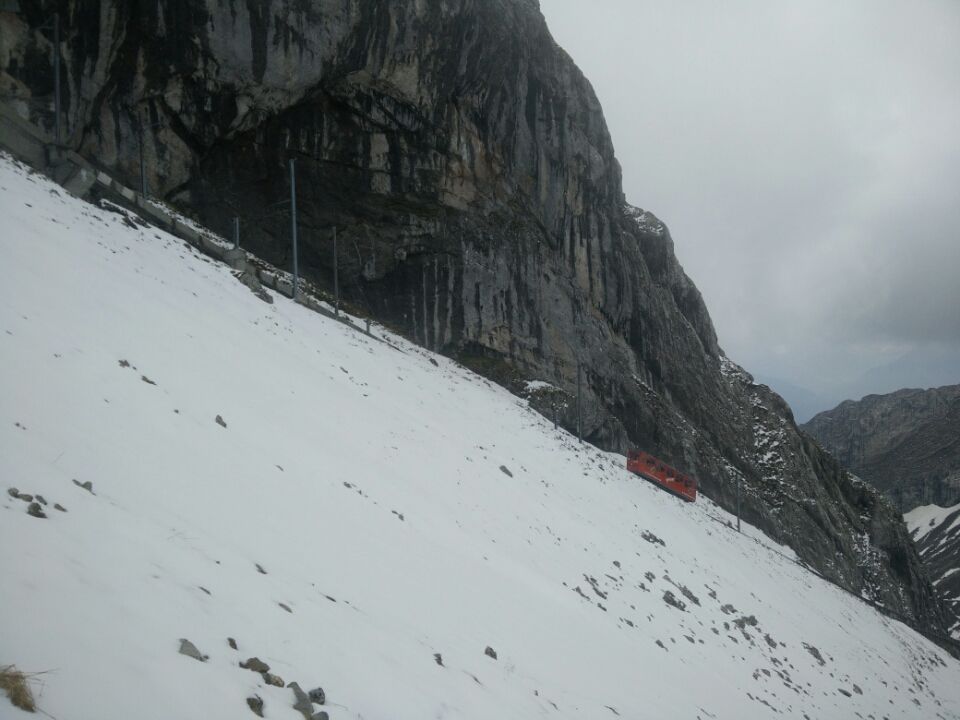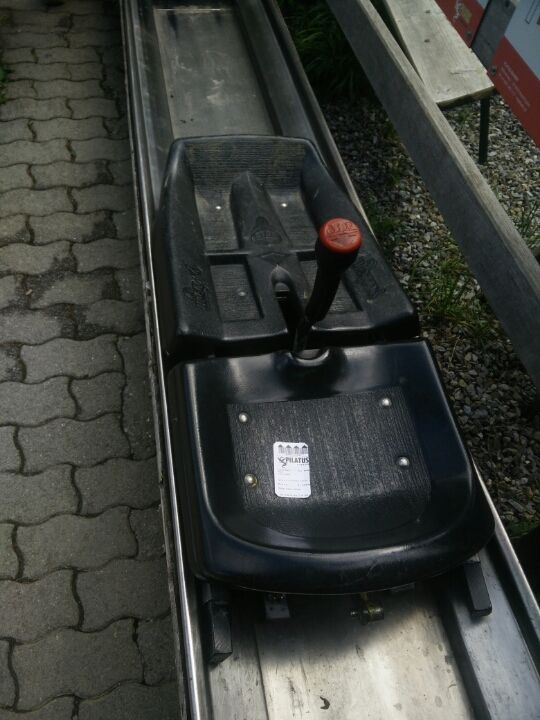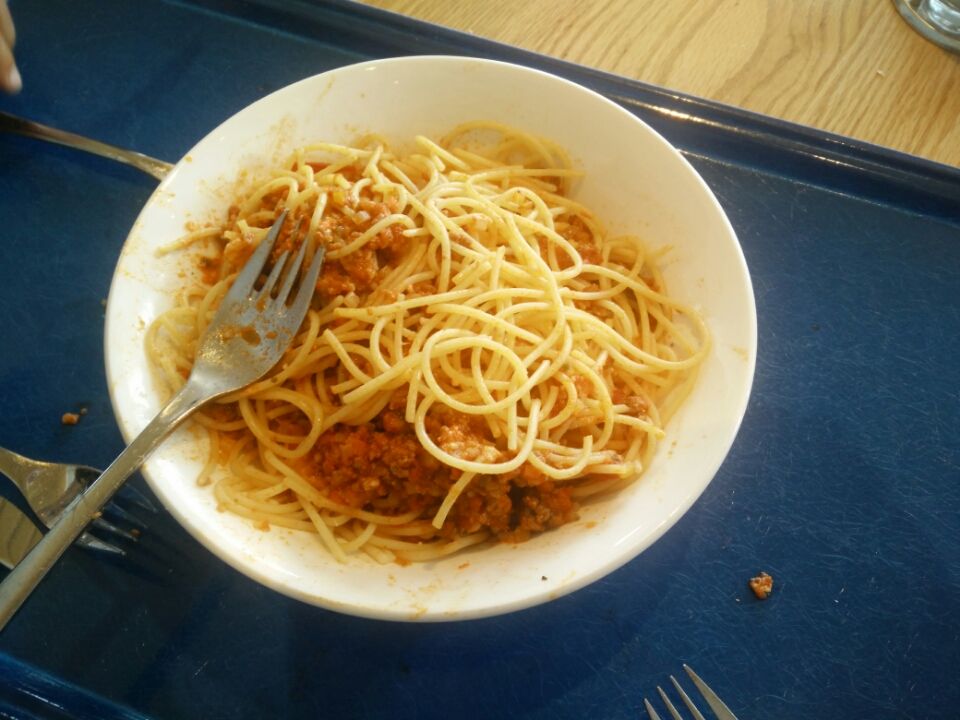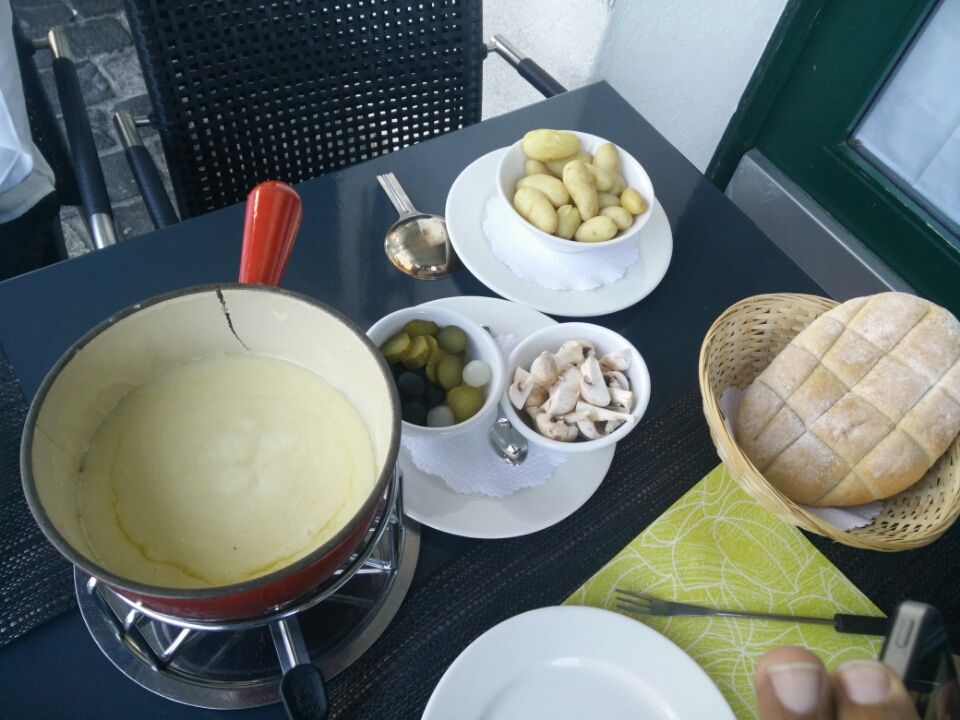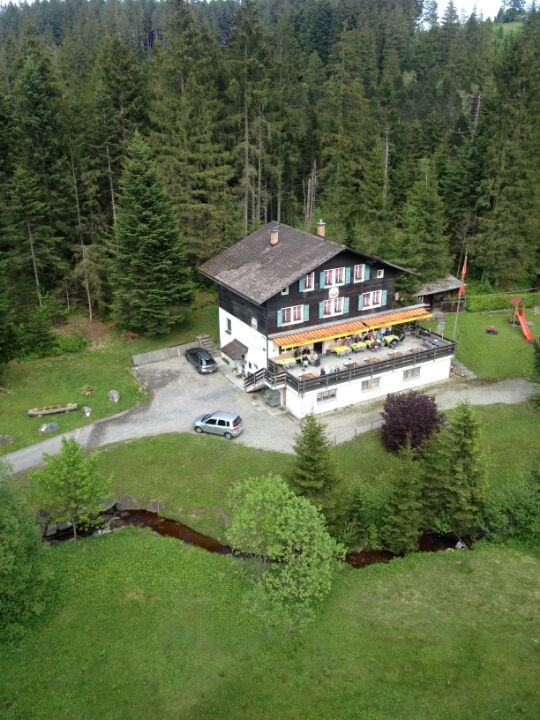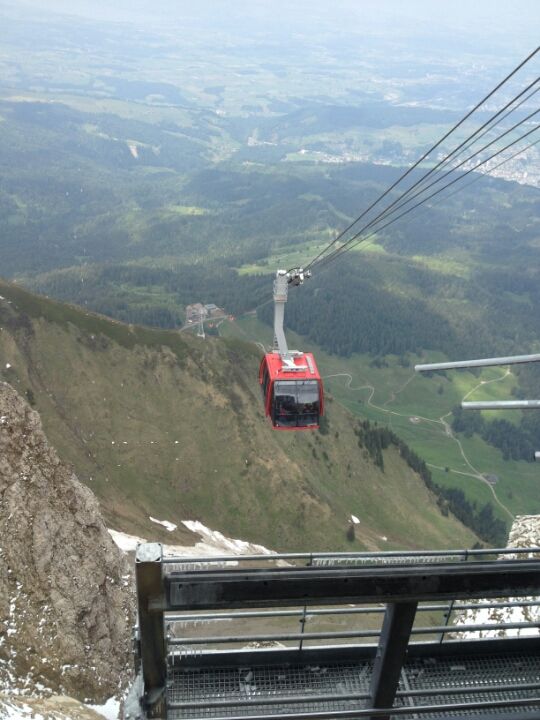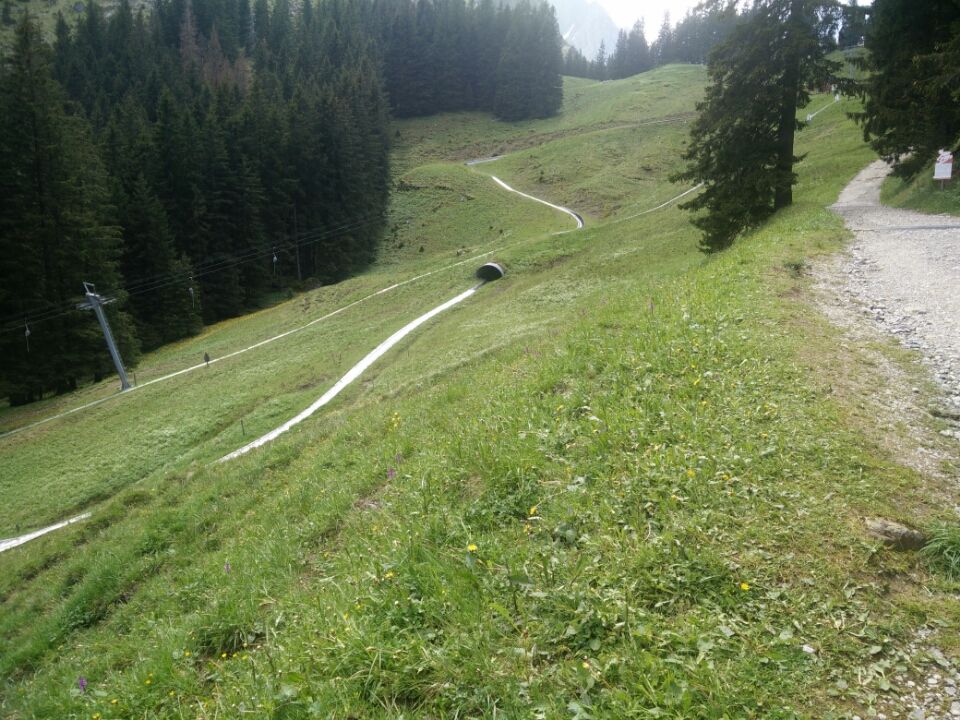 7 nights and 8 days in Swiss..!! About Switzerland:- One of the most scenic and happening country in Europe. You will fall in love with this beautiful country once you land, its really that amazing.
 Places we covered:-
1. Lucerne
2. Zurich
3. Engelberg (mount titlis)
4. Bellinzona and Lugano.
5. Interlaken, Lauterbrunen, Klinee scheidegg (basically Jungfraujoch)
6. Geneva
7. Zermatt and mount matterhorn
8. Mount pilatus and the cogwheel railway.
My Swiss experience.. (With the story you will know what all places to cover in 8 days)
21st may:- Understanding the Swiss travel system-It was 5 am, seatbelts were tightened, we all were overexcited, with all this and with the max speed our flight was finally in the air for the dream destination. Of course the journey was best with entertainment unit in the front and the liquors provided ;) And with hardly 2-3 hrs of sleep finally arrived at the most awaited Zurich airport.
We were so damn amazed just by getting the view outside the aircraft. Got off the plane and a metro was waiting to take us to baggage claim (what a system dudeee) From Zurich Flughafen we validated the passes and caught the very first Swiss rail to Luzern!! First i thought its gonna be a hell of a task to find trains and to remember those station names, but no... One doesn't has to do so as u get perfect time table from either counter or the SBB app!! So checked in the apartment, kept luggage, got fresh, had lunch and left for the zurich sightseeing again.
From the time we arrived in the morning i was mesmerised not only with the view of the city but with all those hott chicks as well ;) Visited Landesmuseum, and after that literally wasted 34franks EACH in that bloody sightseeing bus (not worth at all) the only good thing was we got to know about shopping streets like BahnhofstrasseLowenstrasse. Came back to the apartment with eyes closing automatically. Readymade navratankhurma was just delicious which we had for dinner :) With the timetable of tomorrow (checking out the connections for Mount Titlis) slept in peace!!
22nd may:- The dreamy day,Yess it was!! The 1st live snowfall of my life.. Wope up by sister's call at 6am wishing parents a very happy anniversary. But was tired and sleepy too, so slept again and finally woke up at 7.30. We all got ready and had home made Upma for breakfast. Immediately left for luzern banhhof as we had to catch the train for Engleberg. Today's target was the great mount titlis. But got to know that the train was only till Dallenwil and then the bus connection for engleberg. (As some work was going on with rail track) But no issues, bus journey was also simply awesome and was inspiring me for biking in swiss :(
Reached Engleberg at around 10.15. Then anothen bus took us to Transtation Titlis. The first view of the cable car left us kept thinking about the construction and the mindblowing engineering and that continued till the final Titlis rotair. (There are 3 cable cars 1st one is around 2.5km and has almost 150 cars rotating continuesly, then the grand titlis cable car which has the capacity to accomodate almost 50 ppl at a time, and then the worlds first rotating cable car the Titlis Rotair) I just cant explain the moment when the titlis rotair arrived at its destination.. The doors got open and with that sexy wind, the snowfall in the front, the absolute panaromic view and with those clouds I got goosebumps all over my body. It was cold, it was sexy, it was just everything.
We all enjoyed those snowy moments like never before and some of us went for the lovely Ice flyer. With all the joyful time, again the home made lunch, that 10.50 franks black lable ;) we started return journey for engleberg via Trubsee. When we reached luzern we started with the city sightseeing. The very first, accross station we went for was the swiss kapellbrucke or chapellbridge, the oldest bridge in switzerland. After this everyone was preety tired, so all went back to the apartment but me..
So yeahhh finally backpackers life.. :) First went for the lion monument, then the luzern panaroma point and after that roamed around the local market.. So there near the river had the best swiss local beer the "Eichhof Lager" with that preety girl Lessely whom I met in the bar "The Entrance Pub.." Spending the time with local cute girl, those long talks which lasted for almost 2 hrs, some of her suggestions regarding Bellinzona was the best experience there.. Clicked the snaps with the bride and the group and congratulated her with some local music and dance:).. Hmmmm; after that we both walked back to luzern bahnhoff & after the goodbyes came back to zilmattweg, almond-messy to be precised ;) in the apartment. Had mix veg for dinner and said final goodbye to the memorable day..!!
23rd may:- Italiano ;)This another exciting day started with maggie and black coffee. Took the bus no 20 as usual for luzern and from there started another beautiful train journey towards Bellinzona (the Italian side of Switzerland) The very first place we went to was the Castelgrande, the huge and highly maintained castel. Some scenes from Game of Thrones are filmed here. Climbing 229 stairs instead of elevator was fun for me and dad. For the lunch we went to Pizzetta ristorante-pizzeria for the lunch. Chicken caesar pizza with unlimited cheese was yummm!! Roaming around Italian local market which is open only on Saturday's till 8am to 2pm was preety amazing. After lunch our next target was Castello di Montebello. But as everyone was already tiered I alone just webt for it, clicked some selfies and came back to train station to catch next train to Lugano.
Lugano- another italian city with mind blowing lake and the great parco civico or city park. (Fun part was, we had to descend for like 25 mins to reach the lake and as we had to catch train for luzern back.. For that we had to take a bus for train station. But uffff.... No one in the Lugano understands english :p hardly 1 out of 10 can speak a bit, asking them for bus and seeing their faces was just funn!!) Finally arrived in front of train station and hoped on the train to luzern. In this almost 2 and half hr journey seeing penguins of Madagascar and writing the story made my day!! That day again I alone went for the walk near lake and had the best mc beef burger while coming back!!
24th may:- Top of the Europe.Ok, so woke by the alarm at 5.30 on my own!! ;) Had to do so caz our train to Interlaken Ost was scheduled to depart at 7am. Made delicious poha for breakfast and took it parcel to have it in the train as it was already late!! Having poha and playing cards in Luzern-Interlaken express was a different experience again; that is because we all are used to do so in Indian railways; but here the trains are literally posh, tables are we can say the cleanest and the 2nd class of the trains here is just like bisiness class in flight.
So we arrived Interlaken Ost of course on time at 8.50am. There I got a bit confused and missed the next train to Lauterbrunen ;) No worries of course as connections are strong like after every 30 mins. And as it is we would have missed that train as we had to exchange passes for the Jungfrau and get the new excursion passes over there at Interlaken Ost. After all that confusion we finally left for Lauterbrunen at 9.35 am. There our target was the Trummelbach falls, funny part was we got to know there that it will cost 11 francs per person. We went anyways as we never wanted to miss that opportunity, and it was just worth it!! The slanting lift, those different platforms and parts of waterfalls falling with like live natural music from different heights was just sexyy and totally worth visiting. With that refreshment we continued towards next station Kleine Scheidegg and then to the most beautiful Jungfrau. After experiencing both the trains till Jungfrau my reaction was like "dude are you fuckin kidding me?? ;)" Trains literally climbs up till Kleine scheidegg at approx 40 degree angle. This was first, but after the train to Jungfrau and with that scenery I was shocked..!! The whole journey we admired the beauty of swiss alps and the underground construction of railway to Jungfrau.
As read and told by everybody we followed the 'TOUR' symbol till the end. Its a whole giant circuit. Places we covered were the 360 degree panaroma view window, the viewpoint from were with the weathers green signal we saw mount Jungfrau, mount Eiger and the mount Monch!! The ice palace with different sculptures was superb as well as chilly too!! :) And last but not the least were those moments in snow, those snaps and ice fights were out of the world.
While coming back we chose the different route from Kleine scheidegg. The route was Kleine Scheidegg - Grindelwald - Interlaken ost as I wanted to do bunjee jumping at Grindelwald, very unfortunately I couldn't caz of lack of time but no regrets at all..!! Seeing the giangantic Grindelwald valley was just as thrilling..!! Finally from Grindelwald caught the train for Interlaken Ost and then to Luzern. It was preety long day but full of excitements, we were late, reached Luzern at around 10.
25th may:- Birthday in GenevaSo wish me a very happy birthday!! Already celebrating it in Switzerland, cant ask for more ;) Todays train journey was from Luzern to Geneve (Geneva) exciting as always. Made the 'Kalyan Bhel' for breakfast. An hour went there for preperation. Reached Geneve at around 12. We all were amazed by the beautiful lake in front with the amazing Jet d'Eau fountain (tallest in the world) touching the sky. Immediately took some of the best snaps on the mont blanc bridge.
Enjoyed the different mont blanc cruise. (Which was free for us by the caz of the ultimate Swiss travel pass) Post cruise was the perfect time for birthday celebration. Black lable, beer and yummiee chicken at Bombay restaurent was just all I needed ;) After lunch by asking for bus we went to another wonderful places which were The International Red Cross and The United Nations. Both were closed as it was bloody monday, but seeing such extraordinary buildings left us amazed!! Ohh yeahh, after this everyone was tired to see the old Geneve but we went anyways for flower clock  which was preety good & then to madeleine church which was closed again unfortunately :(
"Chyaa maari yaanchya!!" Decided finally to get back to station and catch the train for Luzern. But we were 5 mins late for that train too ;) :) But no regrets, seating in tramph was again a sexy experience..!! Finally got a train 20 mins later to Bern and then to Luzern.
26th may:- The mighty Matterhorn,Like daily horoscope in India the day in Europe starts with daily weather conditions. So it was showing sunny as well as rain for some time and snowfall at the top as well, the perfect weather for the perfect destination. Caught early morning train to Zermatt via Bern and Visp at 8am. As usual had the breakfst in train and the journey too was wonderful with the views of the lake country and its famous swiss alps. (Bern to Visp has the tunnel of 15km the largest I have seen in my life till date, and Visp to Zermatt we enjoyed the journey in glacier express)
Zermatt is the most clean city by the way. Its a car free zone, the only taxies and buses there are all electric. While going up with the fantastic cable cars we just got the glimpse of the majastic Matterhorn as weather permitted. (What all I can say is, Matterhorn is hypnotic. With the trigonometry at its finest and topographic perfection its just a bloody beautiful mountain.) After the last cable car which took us to the Matterhorn glacier paradise we saw some awesome places like; Cinema lounge, panaromic point, the glacier palace (best in swiss I think) and enjoyed the ice tubing activity. With this adventure one more adventure was on the way.... I kept my bag before snow tubing and some one by mistake took it. When I got to know my bag is missing with my passport in it, woooo no comments (full to "kapalat"). But luckily got the bag at the ticket counter, that good person thankfully realized that he/she is carrying some one else's bag!! ;) After this unwanted amusement we finally said goodbye to Zermatt apart from the fact I never wanted to as Zermatt is a trekkers paradise. And came back the same way to Luzern.
27th may:- Luzern adventure,Knowing the fact that this is our last day in Switzerland we all were sad and overecxited too..!! I was more excited caz I was about to go for trek at mount Pilatus. After breakfast at bus station we all left for mount Pilatus excursion. From Luzern Bahnhof caught the beautiful cruise for Alpnachstad station from where there is worlds steepest cogwheel railway to mount Pilatus (railway climbs up at an angle of 45-60 degree, a different and wonderful experience) Everyone went up till the top with cogwheel railway and there I got down at Amsigen station. Wooohoo finally the dream of trekking/hiking in the swiss alps came true. That one and half hr of trek was just out of the world. I was overjoyed caz my dream of hiking in the swiss alps came true. Enroute I saw the most amazing views of the lake, the valley the fascinating rock faces and the gigantic mount Pilatus. After reaching the top we all had lunch and left for Kriens with another amazing cable cars.
On the way to Kriens we took a halt at Frakmuntegg for another adventure ride the Frakigaudi (track ride). After this we came back to the apartment for refreshments and went for shopping immidiately. For dinner tried delicious swiss local dish "cheese fondue" snd came back to the apartmebt to pack our bags.
28th may:- goodbyes :(What all I can say is this sucks!! :(