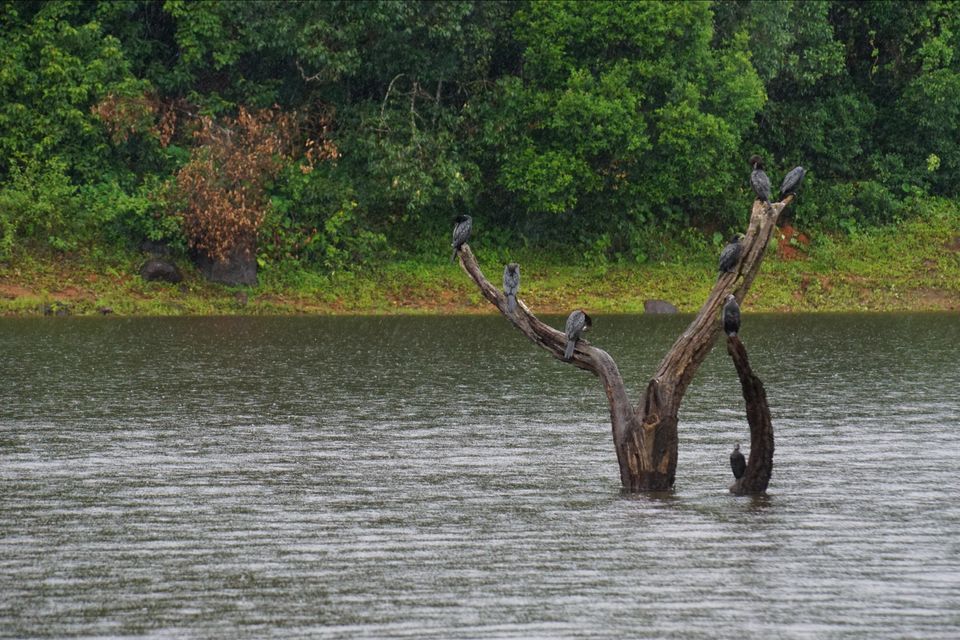 When the family zeroed in on Megamalai for our trip, we were expecting two days of much needed rest and family time at a typical hill station. What we didn't know was the exhilarating plans the dutiful husbands had in store for us. So, if you're around Madurai this weekend and don't choose to binge watch Netflix, but would rather take the road to a remote hill station, this read might interest you.
Getting There:
Megamalai is 559 km from Chennai and 489 km from Bangalore by road. The nearest railway station and airport is Madurai. You can choose to spend the night at Madurai and enjoy the sleepless city's intoxicating local cuisine. You might need permission to enter certain parts of Megamalai, so it is best to sort out things with your choice of stay. Megamalai offers a good range of hotels and resorts and it would be best to book in advance. The best time to visit is from October to May, although it remains pleasant throughout the year.
Being a spontaneous bunch, we took a good number of detours en route Megamalai. Our first stop was Thekkady boat house, home to the colossal Periyar lake. We had booked our tickets online in advance, for the first slot at 7:30 am as this was said to be the best time to get a glimpse of animals taking a sip. You might chance upon spotted deer, the Indian Gaur and if you're lucky, even some wild tuskers.
June had brought in the monsoons in Kerala and the lake and its ecosystem were in full glory. We had an entire boat to ourselves and as we glided across the lake, I kept my eyes peeled for any small movement. The rains probably kept the four-footed fauna hidden among the trees, but we did enjoy a fair range of resplendent birds. The 45-minute ride did not disappoint us. Inner peace is definitely not hard to come by here.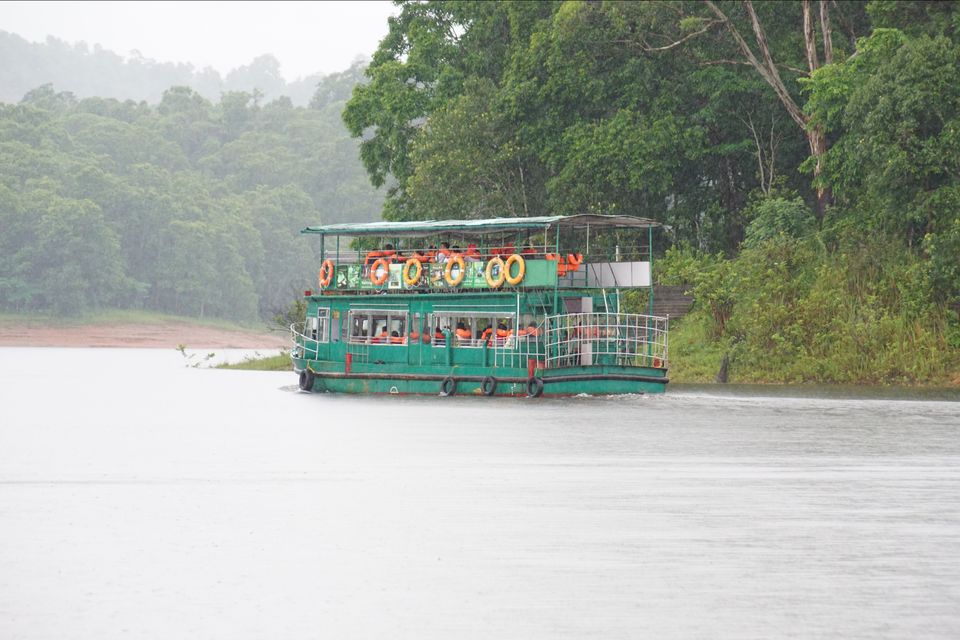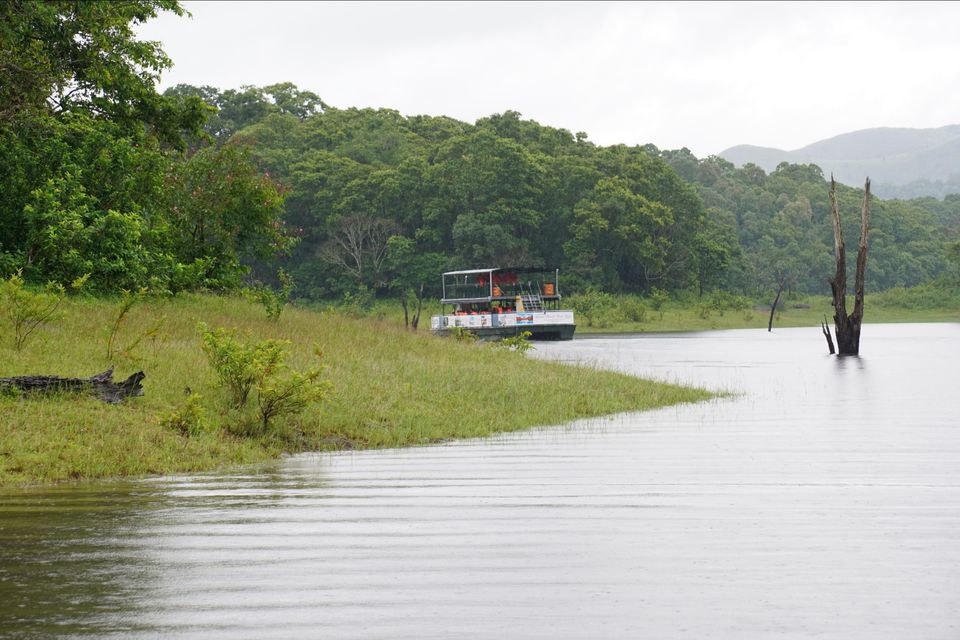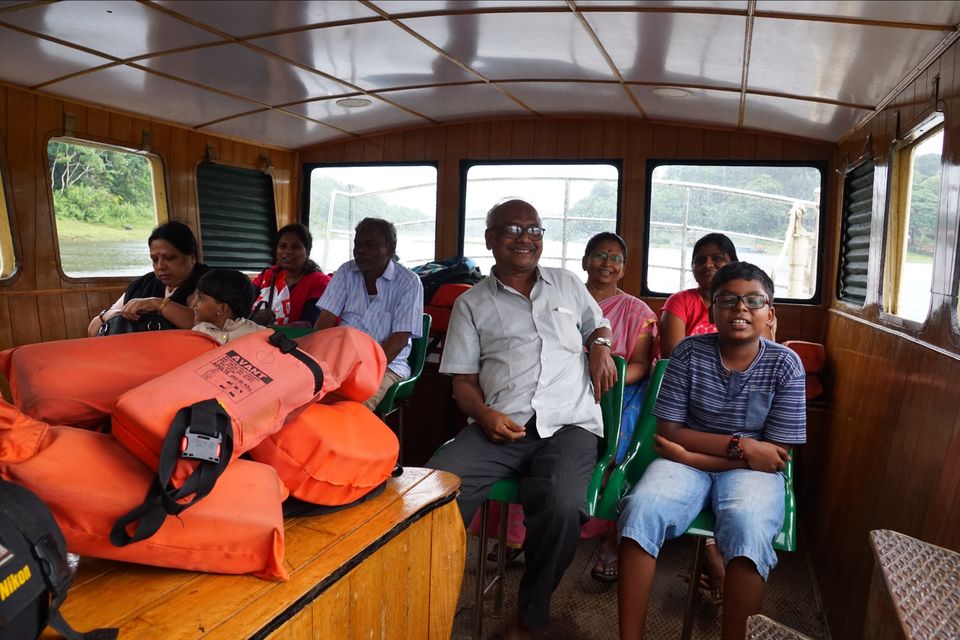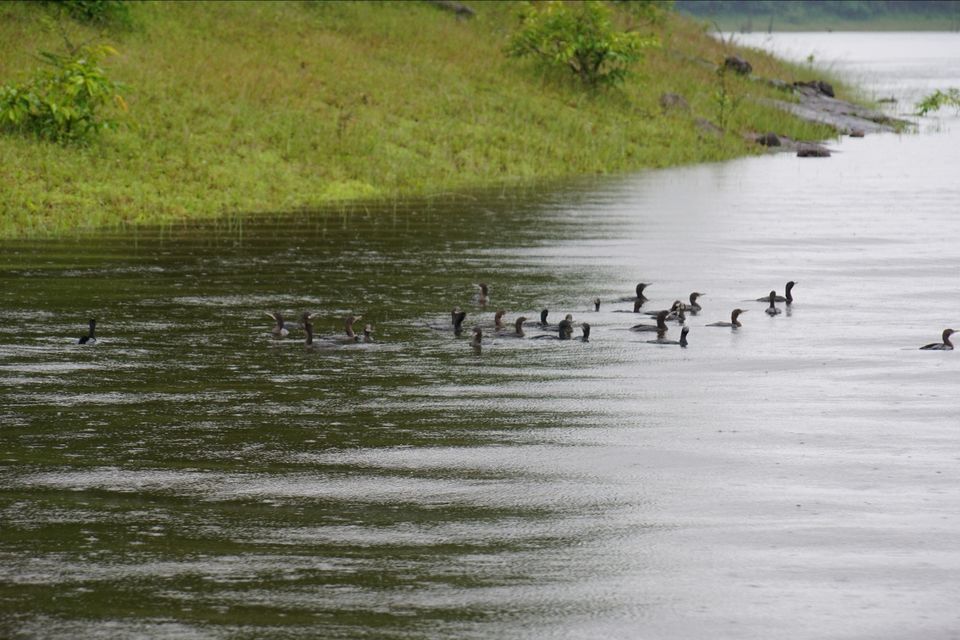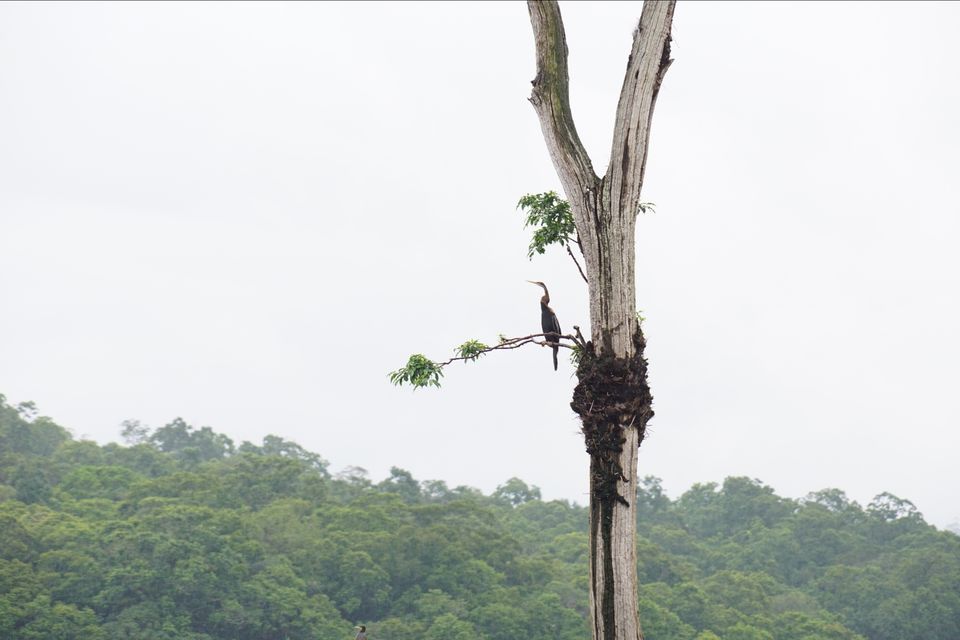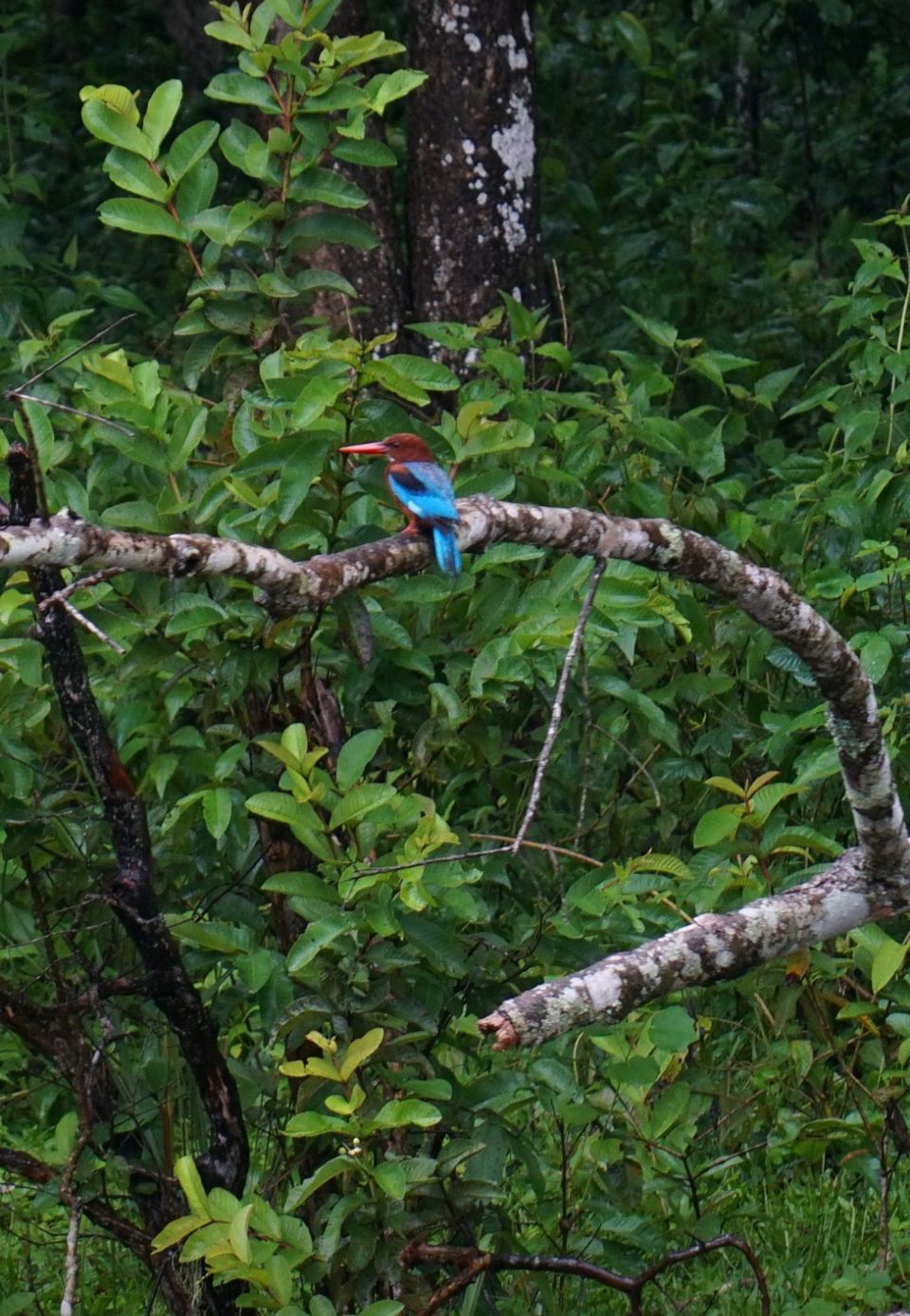 Next on our itinerary was Suruli waterfalls, near Cumbum. The waterfall is a great pitstop, about 30 km from Thekkady, and a good place to relax and re-energise. You will need to walk for a kilometer from the entrance before you reach a series of stairs leading to the falls. There are many changing rooms and small sheds selling hot snacks on the way. We were greeted by the sound of water thundering down on the rocks as we turned the corner leading to the stairs. The cascading waterfall came into view and all I remember is running into the white sheets of water. Getting into the falls completely changes the way you look at it. I was expecting the water to feel like hailstones being hurled from above, but they magically seemed like cold, soothing water balloons.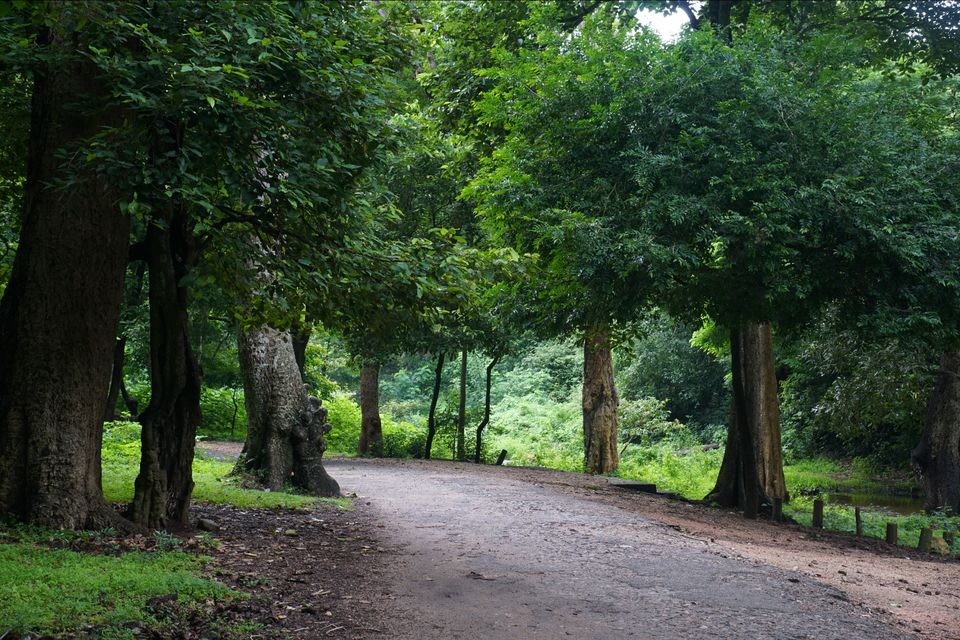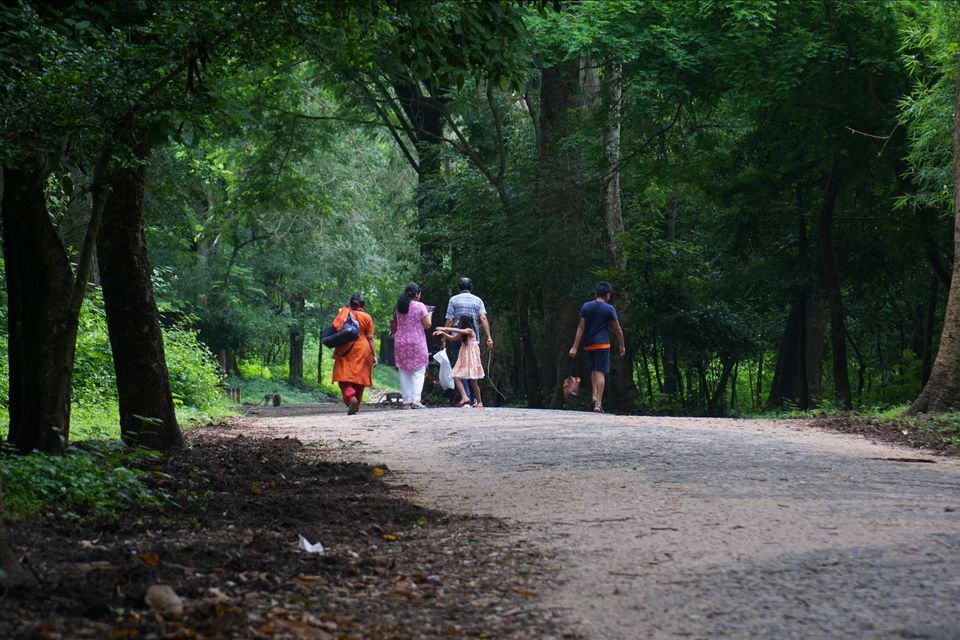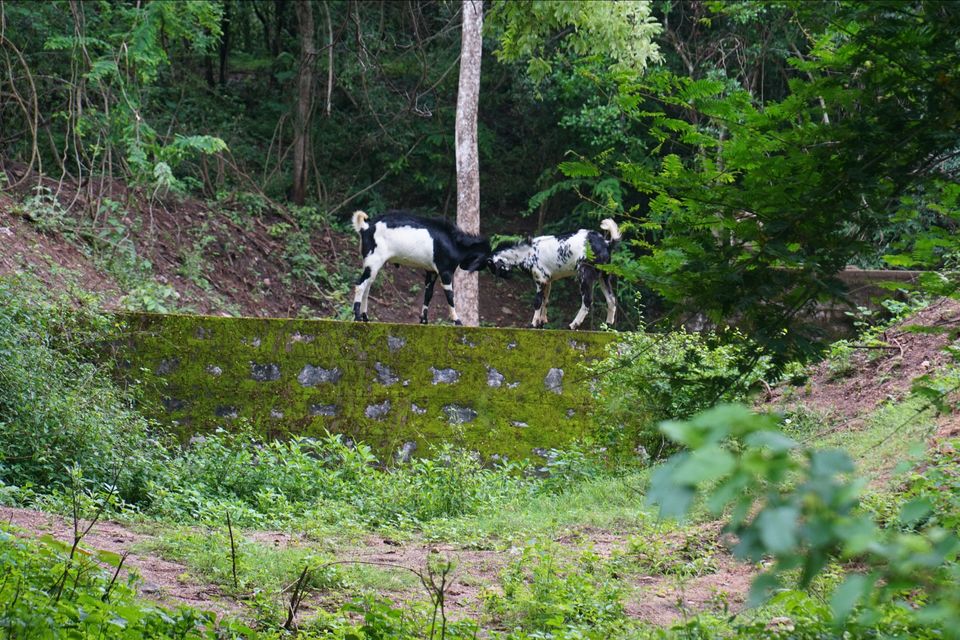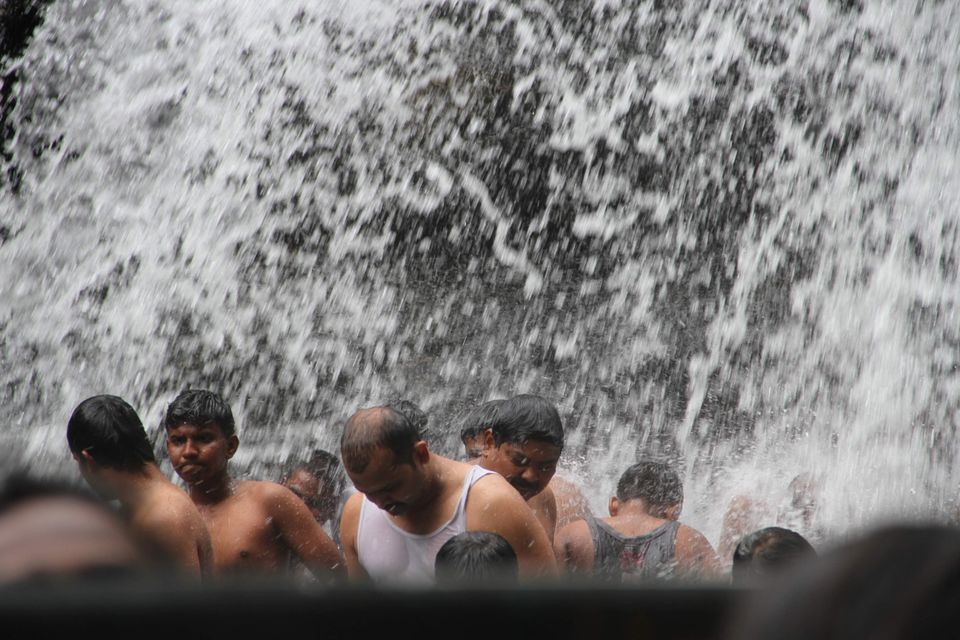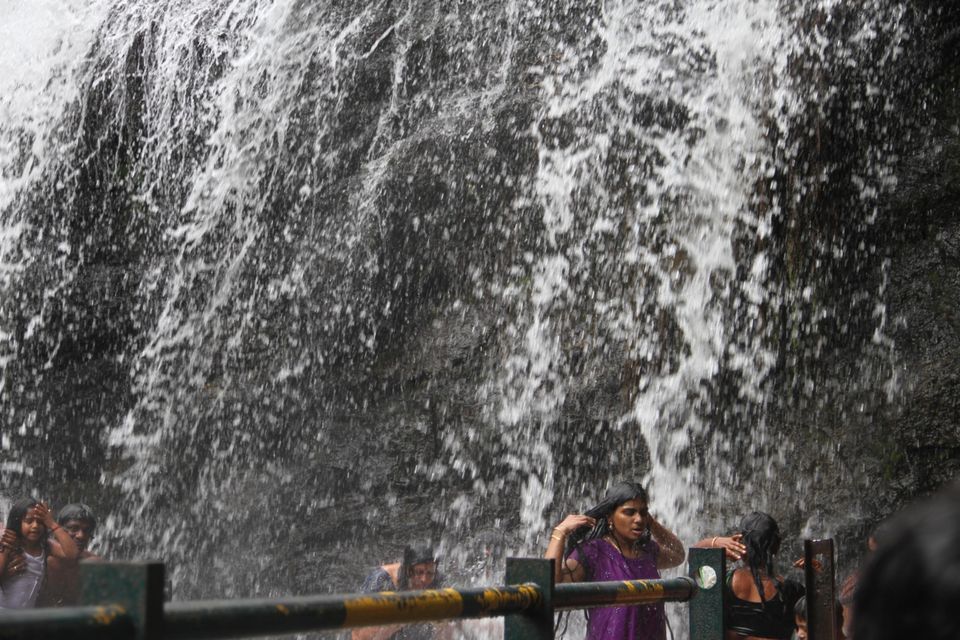 The Hills at last
A little more than an hour later, we were back on track to Megamalai. The route is exquisitely dotted with mountains and sharp hairpin bends. A small town tucked in the Nilgiris, Megamalai lives up to its name – mountains clad in clouds. It is a quiet, picturesque settlement, sans noise, crowds and cellphone reception (you will do well without these). At 1500 meters above sea-level, Megamalai renders you speechless with scenes taken out of a book.
Not being an experienced traveler back then, and thinking I could handle a 'little' chilly weather (we lived in Bangalore), I simply ditched my sweater (and the husband's) and it turned out to be a decision I would regret. The evening steadily became colder and the chilly winds drew us to a small shack a little off the road. It was oozing warmth and emanating an amazing smell of strong coffee so we dove right in. Run by a family from the town, it looked like the only place around to get our meals. Black 'sukku' coffee is amazing here, blended with dry ginger and jaggery. For me, it was a version of hot cocoa on Christmas night.
All things bright and beautiful
Waking up to a clear sky, we decided to have a quiet day by the river. A veil of mist hung about and the engulfing clouds shrouded the valley. As the sun crept through the clouds, we caught sight of the mellow river. Silent and sluggish, it disappeared into the horizon. The banks are alternate stretches of fine sand and black rocks. The now placid river appears bottomless a few feet from the shore, so we choose not to venture into it.
Disregarding the fact that it was freezing, we settled on the edge of the river, legs immersed in the biting-cold water. A tiny swarm of fish swim up to the pairs of feet and start nipping gently. We try to be stock-still so as to not scatter them, and enjoy a good fish spa as the crisp morning turns warmer. A session of feet rejuvenation later, we click a few pictures, trying to capture the beauty that the naked eye reveled in. Lunch was brought down to the river by the kind family running the food shack and they let us enjoy the homemade spread of chicken and rice, basking in the brisk weather.
Megamalai succeeded in enticing me with her riveting charm. The well-hidden valley and its sleepy town will sweep you off your feet with their alluring beauty. Impromptu travelers out there, you might want to get this on your bucket list.
Pictures Courtesy: Sahayaraj Fdo