I would like to share my Picnic to MegaMalai (Meghamalai popularly called High Wavy Mountains, is a cool and misty mountain range situated in the Western Ghats in Theni district, Tamil Nadu. It is a place of natural beauty dotted with cardamom plantations and tea estates. The place is situated at an elevation of 1,500 m above sea level and it is rich in flora and fauna. This area, now mostly planted with tea, includes Cloudlands, Highwavys and Manalaar estates, the access to which is now largely restricted. It still includes large untouched remnants of evergreen forest) which I have visited recently with my father
during long week end holidays in between 29.09.17 and 01.10.17
Apart from relaxation and enjoyment the picnic also aimed at building up my courage and enthusiasm since it is jungle & remote tea estate cum forest .
The thought has come to me through my colleague who had been visited there recently.
The arrangements made by father through on line booking and planned for visit on 29.09.17 & 30.09.17 (3 days & two nights stay in resort)We have started our journey early morning at about 5 AM on 29.09.19 by self drive with our own car. This was a good experience on long journey with self drive and free from
our regular activity during long week end.
We had a breakfast and lunch on the way to Megamalai,Though this is in Tamil Nadu we have seen different people and nice greenery locations & mountains .Once we reached Theni we could see lo ng view of blue mountains which are covered with full of
clouds .
There was a fear in our mind and informed us that , the road conditions were not good and full of metal roads and Moreover there will be lot of dangerous hairpin bends &
curves with very steep .We kept stopping at regular intervals. The ride was rough and there was loose gravel and some patches of broken roads to ride on and a TN state transport bus which kept company most of the time.
Trust me this is a very good patch of road.
The entry was restricted by Forest department & those who were booked in advance only will be allowed. We have reached the destination by 2.00 PM i.e entry of Magamalai Ghats and entry has been made at the check post and started to climb the hill station by
our vehicle. We drove the vehicle by lower gear and slowly moved up. There was a road with up and down and unable to move fast. Simultaneously we have noticed that during our driving there was pin drop silent, No men movement, No Mobile signal and No
sufficient lighting to drive.
The beginning of entry itself to Megamalai we understood that this picnic is really enjoyable and thrilling. We could see our resort ( where we have booked for our stay) in 14 th KM of Magamalai root which has been build recently with 10 rooms with no electricity and runs only with Gen set Power and UPS system. On request they will
prepare food for us.
Here no other go, we have to manage our food & accommodation and enjoy. Climatic condition is always with full of clouds, Frequent rains and pure natures water (source is
from waterfalls) and full of dense forest.
After long journey we have fresh up and went to bed after sightseeing (which is near by the resort ). This may be first time in our life we have seen such a beautiful locations with greenery mountains. There was a drizzling overnight and we were in bed with
frightening mood since the atmosphere is new to us.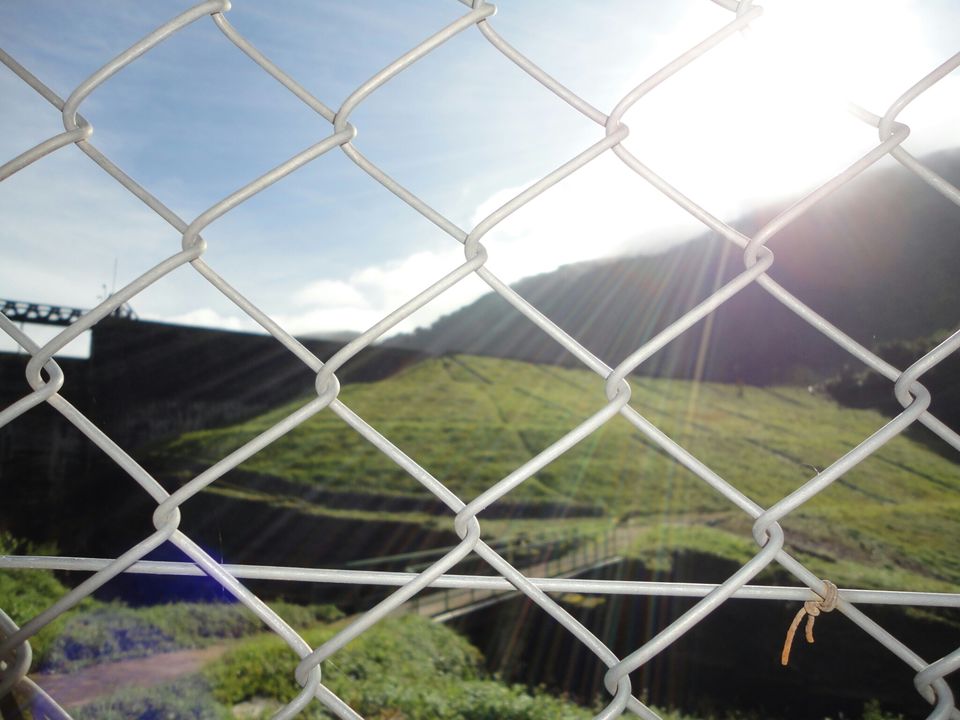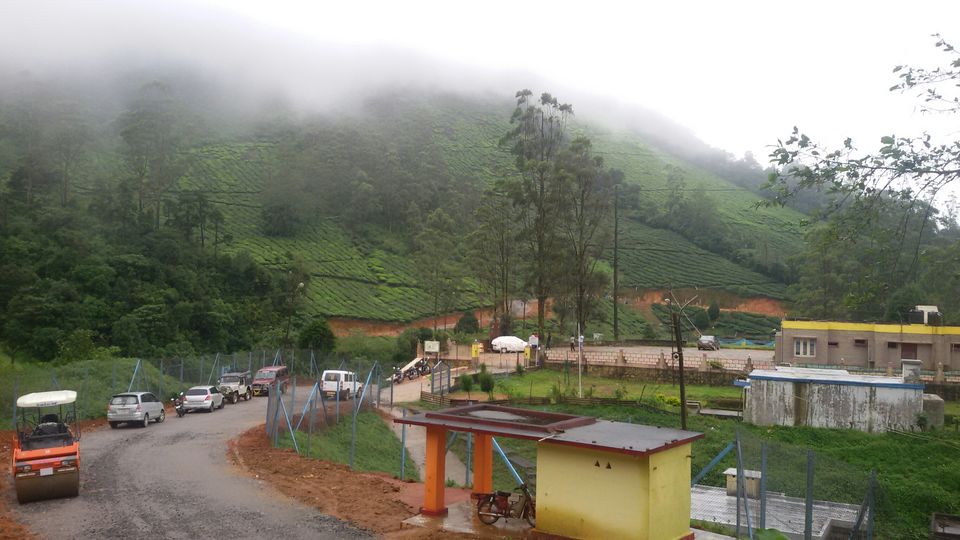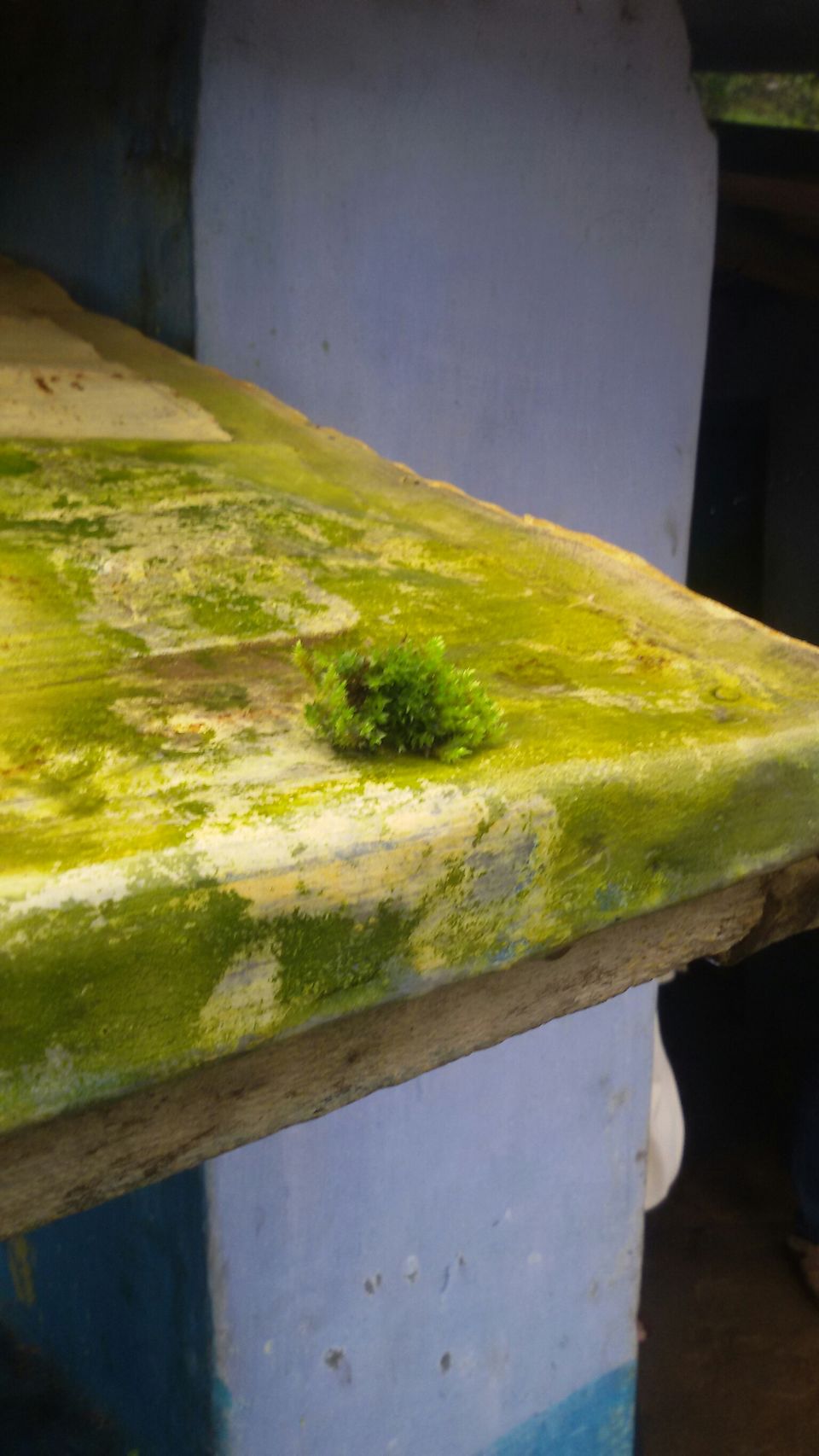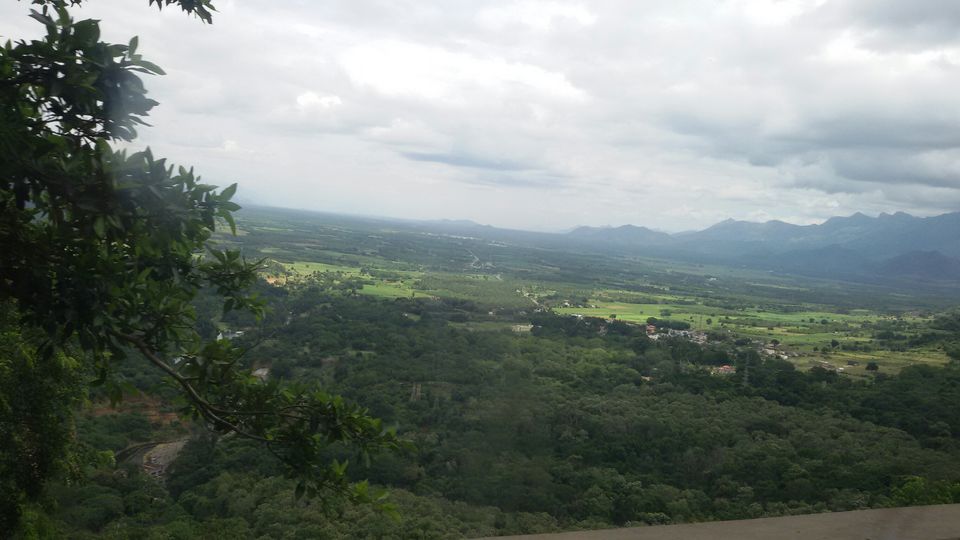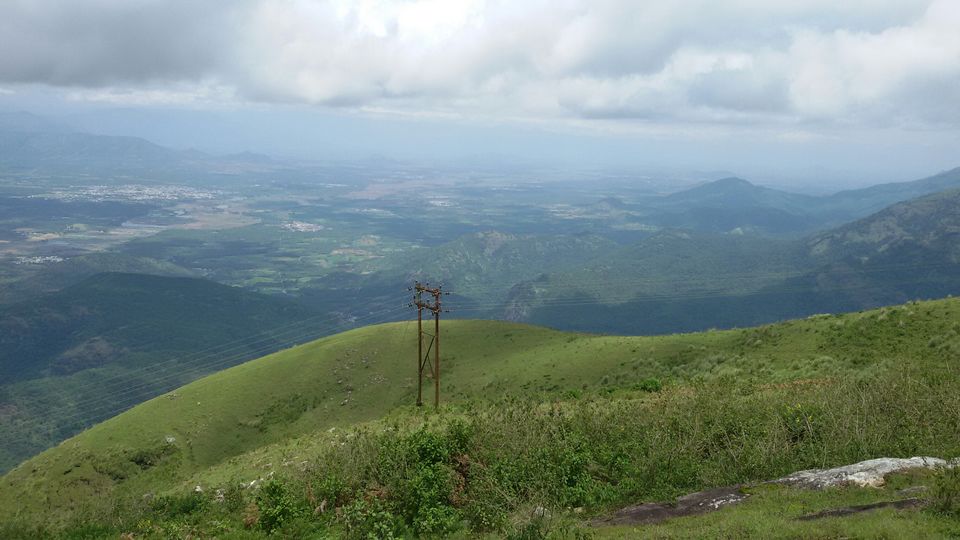 Next day i.e 30.09.17 we have wake up early morning and fresh up and came out the resort and we could see the sunrise. It was wonderful and elegant. We were in the upper on the mountain and the sunrise is in between in the mountains in our opposite side.
We took photos and moved towards to the Magamalai.
We drove our vehicle about 10 km to Magamalai. On the way, we have seen thick forest with tall of trees (sunlight has been arrested), Tea estates, Waterfalls, thrilling curves and roads covered with clouds etc. At the entrance of the Magamalai we could see the
old reservoir named as HIGHWAVYS DAM which was built in earlier.
Excellent locations WOW!!!! What a SCENIC PLACE .... VIRGIN MOUNTAINS !!!!!!
UNTOCUHED BY COMMERICALS !!
Then having booked breakfast in the mess, we started the day trip at 8 AM; towards the final tip of Megamalai – Eravangalar dam . We were directed jeep drive towards to go through the banks of the river, as there was muddy road , which was totally damaged due to
rain . What a scenic drive ! Saw Manalar dam on the way. After a 90 mins drive, we reached Eravangalar Dam. YES ! We saw Heaven for some minutes ! Mild sunshine for 2 mins, sudden heavy rain for few mins, slight drizzle for few mins, heavy clouds for few mins, slight
clouds and mild drizzle for few mins, and sunshine is back !On the way to tip of meghamalai we have enjoyed our sightseeing of Magamalai Tea estates,( There few large private tea, spices and coffee plantations all around, notable include The
Highwavys Estates owned by The Woodbriar Group, Ananda Plantations).An artificial lake and plenty of scope for making leisurely walks Magamalai falls, Village sanctuary ,
Magamalai Dam and Manaloor scenic view . At the tip of the magamalai (view point) we could see VarasaNadu Ariel View Highwavys is a view point that will afford a wonderful view of the entire mountains range of Varusanadu Hills. This location is very dangerous and famous for cinema suiting spot.
Then we had returned to Megamalai Gust house for our lunch.Neary by Megamalai town panchayet, the home restaurant/ Tea shop/Grocery shop run by one Mr. Muruganand his family prepare all types of food on demand. The family is very attached to the tourists and treats everyone very caring. They have all types of Grocery, Cool drinks, cigarettes etc. After completing our food we went leisure walks around the Magamalai village . It was
amazing as I have never experienced such a wonderful soothing climate anywhere in Tamilnadu. The place was indeed a Hidden Paradise. Since it remains unexplored by mass
population the hill stands unpolluted both in nature and culture. No garbages, no plastic covers, no uncleared dustbins, no hard sellers, no bargains, no bitches, no pimps and no worries. We walk around thick and dense forest and here and there was symptom of elephant
movement as we could see dung However a 5 Km walk (Trekking, you may say it) from the Guest House all along the mountain (from its one side to the other) would not only take you through the nurtures of the nature (most probably you could watch Elephants in families. I was supposed to witness only their fresh dungs all along the way) but also take you to the Dam which stores water for the production of electricity. The end of the day again we had a fresh up with cup of coffee in magamalai and back to our Guest house for night stay.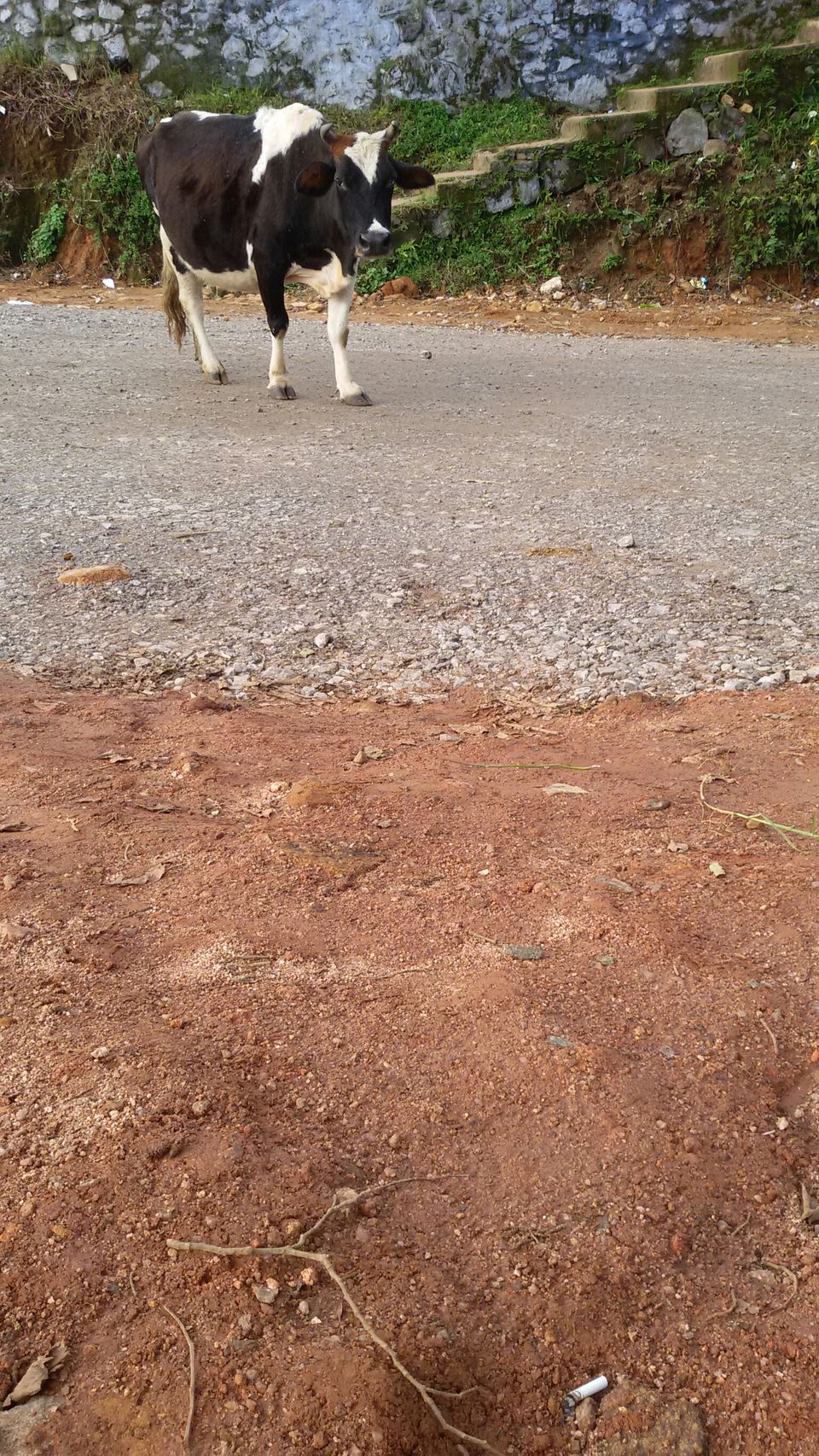 The journey to the resort was an enjoyable one, both due to the exquisite scenery on the way to Magamalai and Back.After breakfast We made it to Thekkadi and Suruli falls again
to refresh after the return journey... filled the stomach with Aapams
On the way to Thekkadi we could see good scenery of thick forest and curves on the road and driving is thrilling one. In Thekkadi we had a cycling in thick forest ( on the way to boat
house) and it was wonderful experience .
While returning we had a vist to Suruli falls and this also gave us mind refreshment . On the way to suruli falls we could able to see lot of Graph Plantations and Cumbam valley etc.
Finally we had a short visit to Vaigai Dam and drove the car to our Home Town.The three days was enjoyable and challenging, winding, exciting, and adventure filled leading to the most amazing view. And mountains rise into and above the clouds.
Megamalai is the right place if you are a nature lover.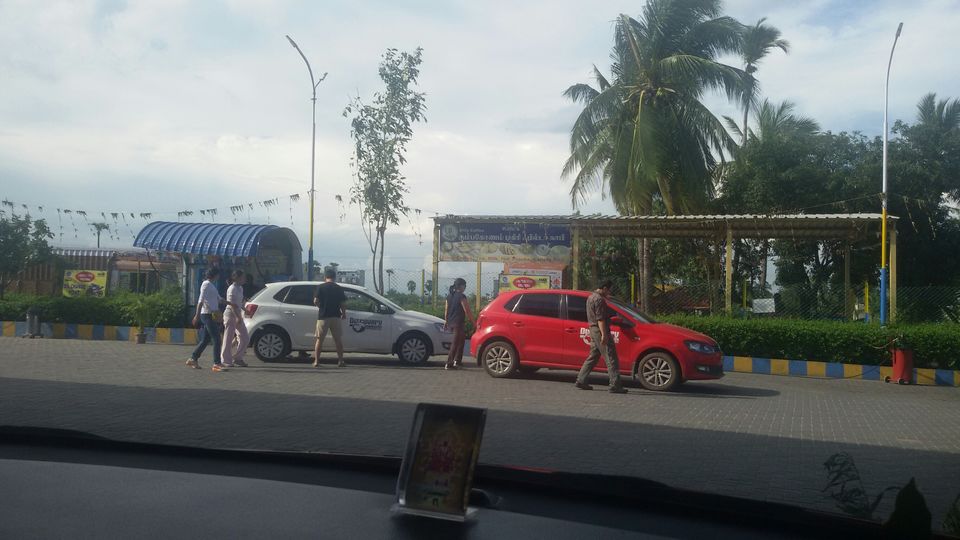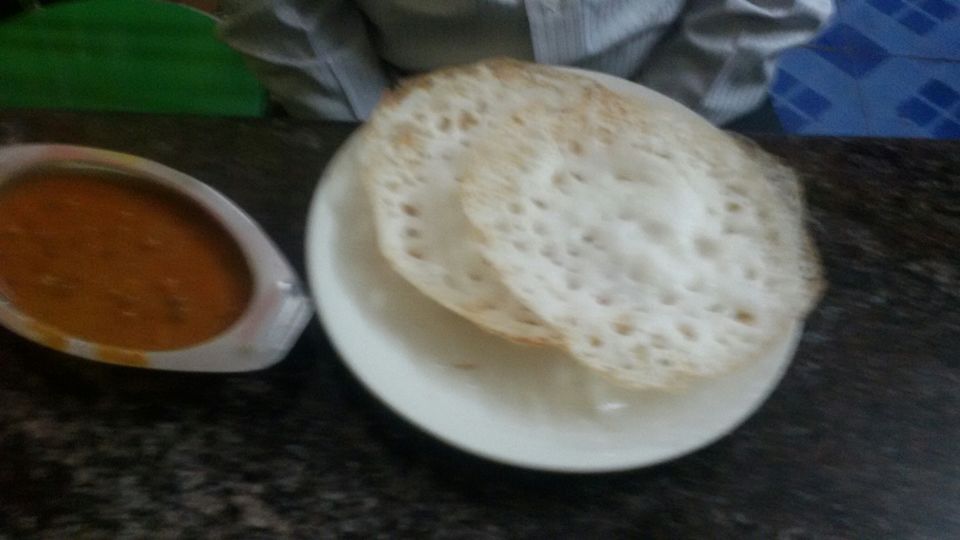 An Amazing hills with lot of Adventure trekking