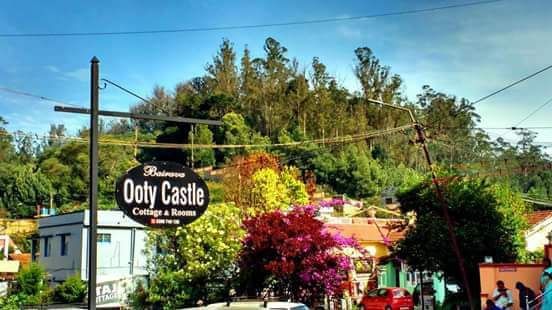 Hassale by a city life finally we decided to have a two day trip to Ooty from Bangalore by road.Ooty is 266km from  Bangalore .There are two routes  one from Mysore and the other one via Chamrajnagar.Approx time is 6hrs to reach.Nearest railway station is Mysore and you can hire a car or you can travel through KSRTC (Government Bus Service.
We went through Mysore ,Bandipur Forest,Madhumalai Forest,Masinagudi,Ooty. We started our trip Friday night as usual after office by 11.30pm and reached by 10.30 am on Saturday morning.
Through this route you can cover many places at one stretch and road is excellent but yes start your journey bit late if you are travelling at night as you have to cross check post near Bandipur Forest which opens by 6.00 am to 6.00pm after that they close the gate.
You can enjoy the Safari ride in deep jungle in Bandipur Forest.Its excellent and you can enjoy the forest greenary, different types of bird chirping.If you are lucky you can spot some wild animals except few herds of deer lazily grazing by the road sides.After crossing Massinagudi we headed for our quick break fast in A2B restaurant.By 10am we reached Ooty town it's simply woow and breathtaking view from the city center.ooty is also known as Udhagamandalam.Its a hill station in the state of Tamil Nadu and once regared as the summer headquaters of the East India Company.Ooty is dotted with magnificient sights of the Nilgiri hills,Tea Gardens and serene waterfalls.It has the colonical architecture infuses with fresh air in the coul of the travellers.
Don't forget to take ride in Toy train from Ooty to Coonor.Did u remember the hit Bollywood song CHAIYA CHAIYA where sharukh Khan and Malaika Arora dance on the same steps on the top of the train?
Visit the famous DODDABETTA Peak standing tall at 8606 feet as the highest peak in South India.You can enjoy the ferry ride in Ooty Lake.The famous Pyakara lake,Tea Garden,Shooting Point,ST Stephens Church,Botonical Garden,Chocolate Museum.
If you are a foodie and want to taste Ooty cuisine in COlonical building then you are correct you can choose Earl's Secret or Kings Cliff .