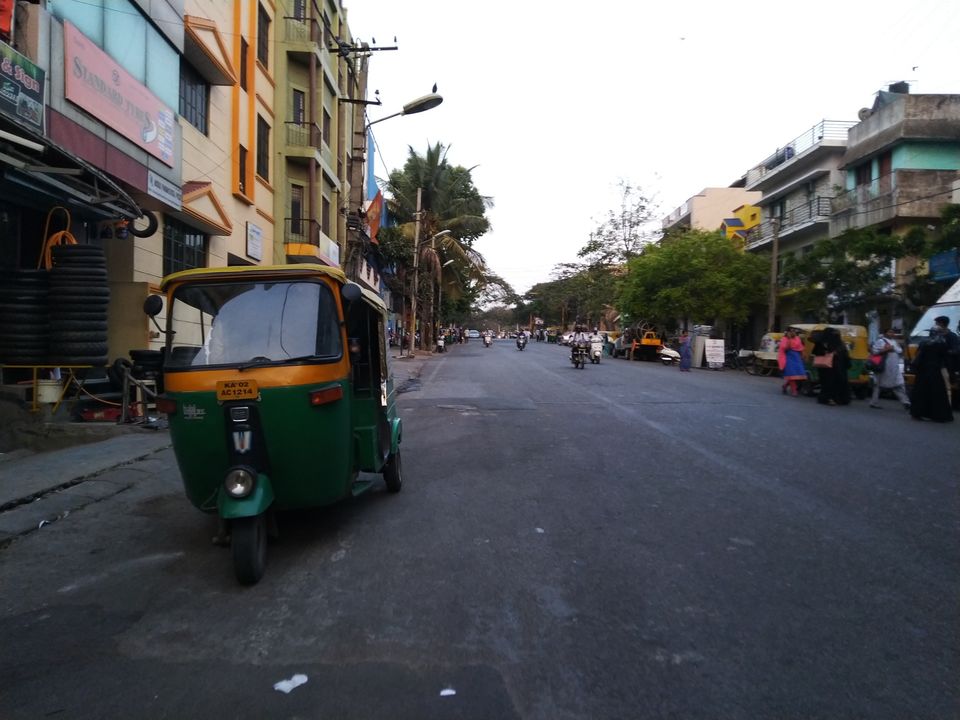 Place, what can i say... It's not much of a tourist place, but good for food.
Restaurant named Mirchi is so far best place to have food especially North Indian food. Kaju Masala, my favorite!!😁😁
I left the meeting around 1 P.m, went to Bangalore for some weekend fun😁
Being on job with 9 to 6 and M to S schedule, u only got one spare day for yourself. It's not much of a choice but we have to earn. Me being a traveler for almost 4 years, I can not stay at one place, If I do I spend my most of day thinking where should I go Next.
Leaving this behind, I reached Bangalore around 5, One thing was on my mind - MG Road for night out.
But as time passes, I just want to have good nap. Wandering on streets alone, I decided that I can't spend my entire sunday in a hotel room or wandering doing nothing.
Shanti Nagar Bus Stand is just 2km from my room. I rush to bus stand and hop on bus going to Ooty (fare charges - Rs. 730)
This is me, solo Traveller, the feel you get from exploring everything on your own, "Fantabulous"
Journey continues...😊
Day 2 in Ooty..
So, journey that i started from Bangalore, i reached ooty in morning 6. It was chilly and me being stubborn guy, "jo hoga dekha jayega" I didn't bring any woolen, in half sleeves T-shirt. It was cold out there in morning and I could feel that I'm gonna get cold here.
Nearby bus stand you would see 2-3 destinations boards and from these boards I get confused and ai started walking here and there and eventually got to path that I've been wanting to walk, some wooden path. Eventually maps got me to dead end.
I moved back and walking through railway station and there people were standing in row for ticket to Conoor. I bought that one ticket too.
I've never been on toy train, so it was that. Train started around 12, and it leads to lush green fields. There were moments, you would think of leaving your jobs behind and living here. I wanted to do that for so long, but at what cost?
When I reached Conoor, I was welcomed by auto rickshaws rider and taxis rider.
"kaha jayenge sir?"
everyone keeps asking and i didn't have a clue that time, where ai would want to go.
I have a thing for trekking, I love trekking. So i thought lets try trekking here and I searched for nearby spots.
I came across some of options- Doddabetta,Tiger hills and some other points to visit like lambs rock, dolphin nose and Catharine water falls.
Rest of adventure on next post!!