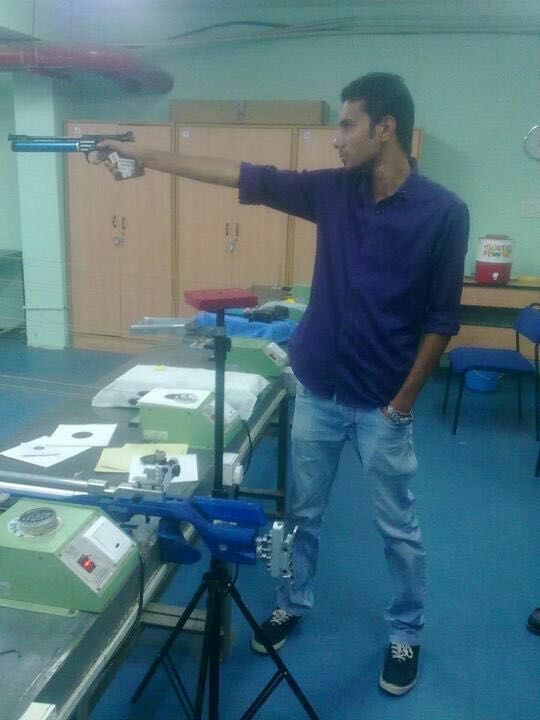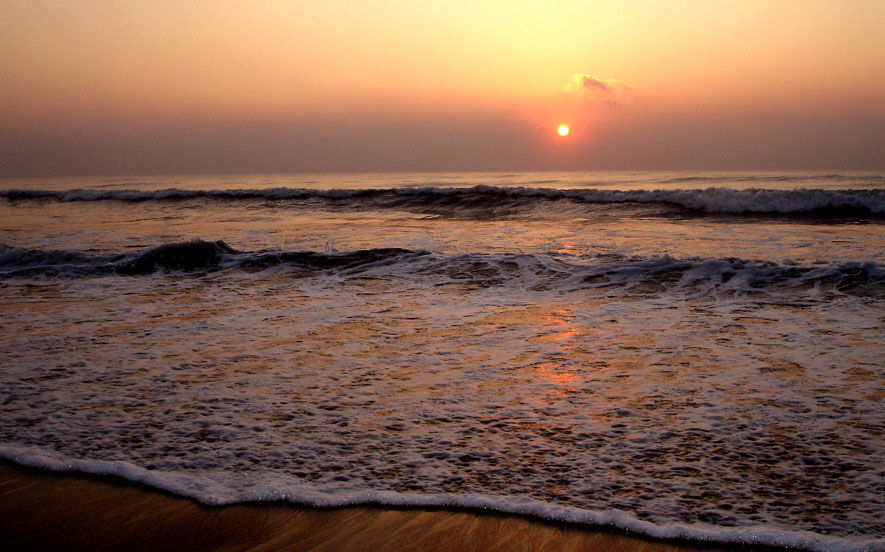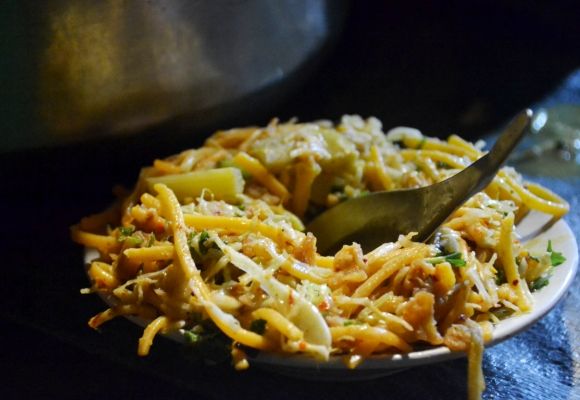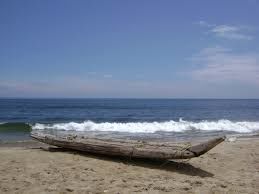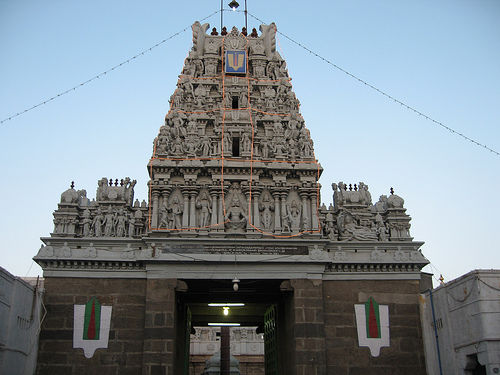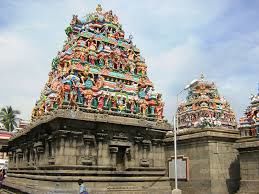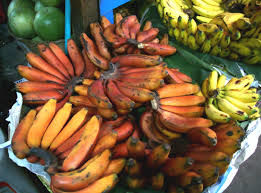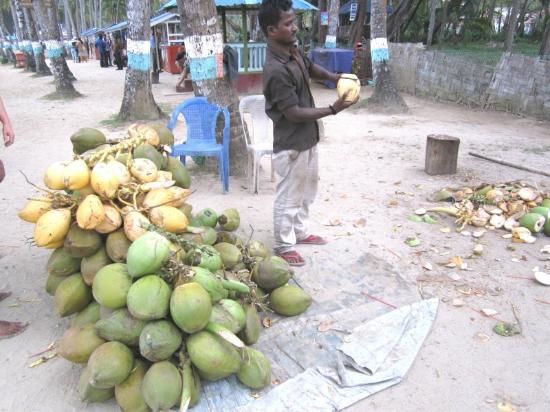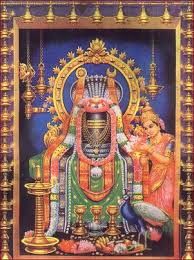 My love rifle and shooting game had made me visit many places and had kept the passion of travelling alive in me and this time my love took me to the "SOUL OF SOUTH INDIA: CHENNAI".

My trip to Chennai is one of the craziest trip I had in my life. On 22th August 2003, before tsunami hit this beautiful city me with my friends, brother( J.K. Tomar) visited Chennai for participating in National level , where we were representing Uttar Pradesh state.
We boarded Tamil Nadu Express from New Delhi and so did my crazy and wanderlust dream to travel begin.
The cabin next to us belongs to the girls team from Punjab state. As this long journey started we started talking and joking among ourselves and with them. The scenery outside was interesting and varied. In this superfast train with only few stoppage with maximum stoppage time at Vijayawada in Andhra Pradesh, the craziest thing of my life happened. We were told that the stoppage time for the train was 15 minutes at this station ,so me and my friend decided to go and get some snacks from outside the station.
It had already been 10 minutes since we had left and while returning towards our train we noticed that our train had actually started moving. With no money in our pocket , we decided to run after the train on the other platform. We opened the gate of the AC train that was standing on the platform and crossed towards our side and started running like anything. All the passengers, workers, shopkeepers on the platform and even our friends inside the train started motivating us by clapping and shouting - "BHAAGO, BHAAGO"...
With so much motivation we ran like a leopard but suddenly my friend who was running in front of me stopped as he had lost all hope when he saw that the last coach of our train was about to leave the platform. As I was behind him I shouted ," Abey bhaag , rukh mat, pakad lega tu, yaha kya bikari banane ki tamanna hai" and to this he started running and finally got into the guard coach and asked the guard to stop the train for me. The train stopped and finally I stepped inside the train because of the guard and my friend. We walked towards our coach and rested for few minutes.
Pooja Tomar and Heerneet Kaur from the other cabin commented that you were a good runner and to this I responded 'Thanks' aur bhag na to padata hi na bina paise ke waha bikari thodi na banana tha'. After this I asked everyone , Ki chain kyu nhi kheenchi ? and to this they replied that they forgot it as they were motivating us. It was like a Jab We Met scene in which Geet was running after the train but with a slight difference that we were able to catch the train . :p
Finally after a long and crazy journey we reached Chennai ,a city blend in the traditional and the modern, where sun rises over the ocean and gives a glorious start to the day.
There we stayed at BISMI STAY HOME situated at around 1km(approx) from Marina Beach. After resting for few hours we headed towards the Longest and the Famous Beach of Chennai "MARINA BEACH". As this was going to be my first beach experience I was really excited to visit it. But all my excitement flowed into the water of Marina Beach as I saw it . There was garbage lying all over the place with bad smell. All around there were dead bodies of fishes,dog and other animals. I was feeling like I had come to some garbage dumping place. The people of the nearby slum eat,sleep,litter and urinate near the beach in open. My first experience on the beach was worst. It made me feel like everything shown in the movies and television is fake. This could have been one of the beautiful beach and pride for this nation if it were maintained well.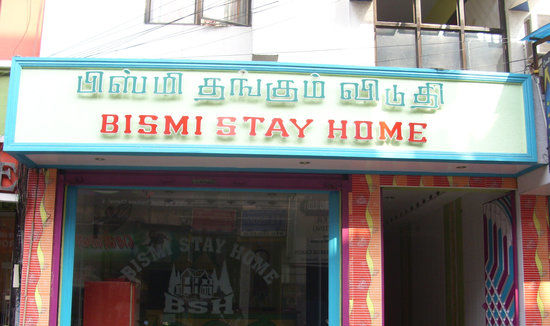 After getting disappointed by the view of the beach we headed towards the market. After exploring the market and buying few things we headed towards the restaurant and ordered a masala dosa.
The dosa prepared in Tamil style is very appetizing and mouth watering with an aroma of range of spices filling the air inside the restaurant.
As we were served Dosa we did not get the spoon . I asked the waiter to bring us spoon but he totally ignored what I said. For a second I thought may be he could not understand Hindi so I asked in English but this time also he ignored me after asking few more times in both the language I got ignored and after this because of irritation I abused the waiter in Hindi and to my astonishment this time he replied in his tamil accent, " Aye galli nhi dene ka" and on this the manager of the restaurant came and asked us if we had any problem and made the waiter apologized for his behaviour. The dosa was served with sambar along with coconut chutney and tomato chutney. It was a perfect treat for hardcore foodie like me.
After a long, exhausting day we headed towards our hotel with bodies filled with tiredness and disappointment at the beach and mouth still having the taste of the tamil style dosa.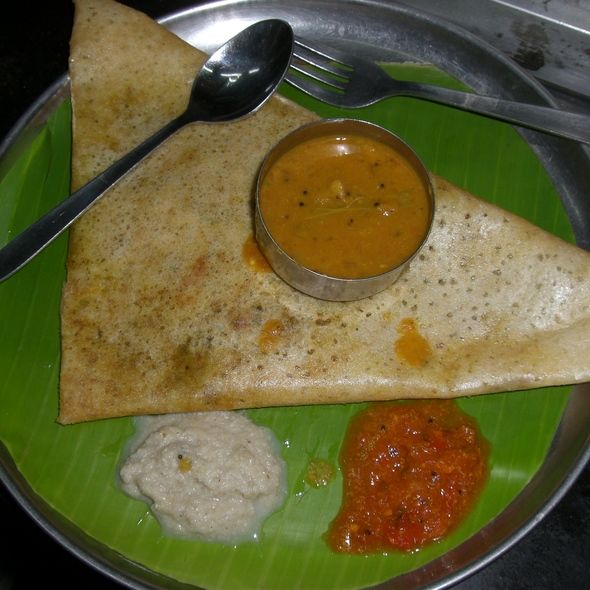 Next day we went to the place where are National were to be held. After giving my best shoot we waited for the result. On the announcement of the result I secured 4th rank in juniors and was disappointed as I miss the bronze medal with one point only. On this my brother and friends cheered me up.
After that we took a taxi and headed towards the GOLDEN BEACH situated approximately 17kms from Marina Beach . I was just wishing to not get disappointed again. But this beach fulfilled my expectation of the beach. It was a great place to relax and unwind,look at the wild ocean and feel the sand under your feet.It was overpowering the nature's amazing show and that too for absolutely free. We just dipped ourself inside the ocean water where I just drowned into the ocean water and my friends took me out. The water was warm and refreshing.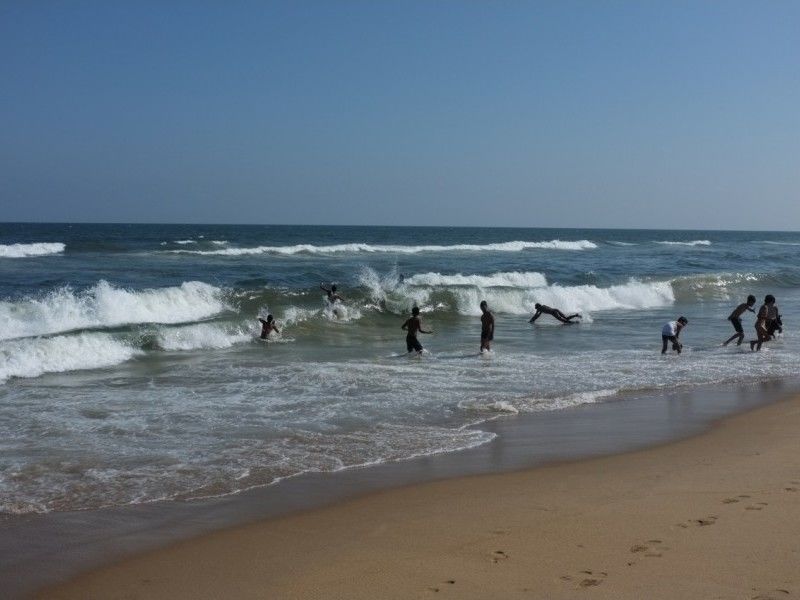 There were many food stalls with attractive snacks that looks tempting. There we had ATHO " A BURMESE DISH" made from boiled noodles and mixed with spices and vegetables like onion . We also had PAROTTAS a lip smacking delicacies made from egg and meat and dose of spices. We also had coconut water and pineapple that are found in huge quantity in Chennai. And during this trip I enjoyed a lot of coconut water and pineapple.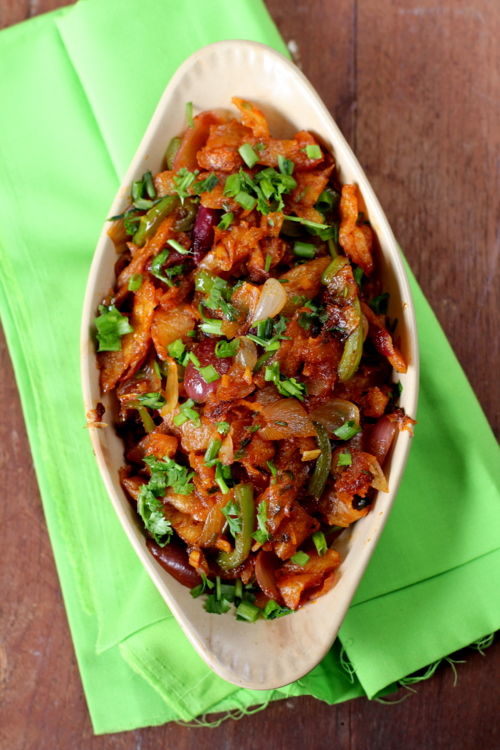 After enjoying at the beach we went to see the oldest temple dedicated to Lord Krishna : SRI PARTHASARATHY TEMPLE . We took a plate in which there was some prasad and coconut. Inside the temple there was the idol of Lord Krishna but in totally a different form and in front of the idol my friend tried to break the coconut but everytime he hit the coconut on the temple floor it ran here or there. And to this I sat to my friend: 'Pappi , tujhse ek nariyal nhi tut raha??' and to this my friend handed the coconut to me and said , ' Bhai tu hi tod de' and when I hit the coconut on the temple floor it broke down and my friend in shocked asked me,'Bhai ye kaise kiya?' and to this I replied, 'Bhai na jaane tu kyun khel raha tha. Maine to bas zor se mara hai zameen par' . We prayed at the temple and then left to see the water tank inside the temple in which it is believed that Goddess Lakshmi was born to Sage Bhrigu in the form of Vedavalli.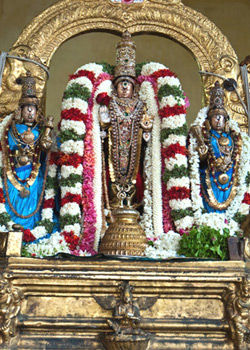 After that we visited the KAPALEESHWAR TEMPLE , the landmark of Chennai and not to be missed. It is a temple dedicated to Lord Shiva. While entering the temple one can hear the vibrant sound of "Om Namah Shivaya" said by the worshippers present there. The devotees were carrying lotus flower round the temple while reciting a few selected hymns of the saints and it was placed at the feet of the Lord. After the darshan we sat in the precincts of the temple facing east to feel the lovely breeze from the sea and feel the divinity all around us.
After that we explored the market near the temple where for the first time I came to know that bananas are not only yellow and green in colour but there also exist a species of banana that is red in colour and for the first time in my life I saw Red Banana. Then we visited the YMCA College of Physical Education, the most renowned college of physical education in Chennai .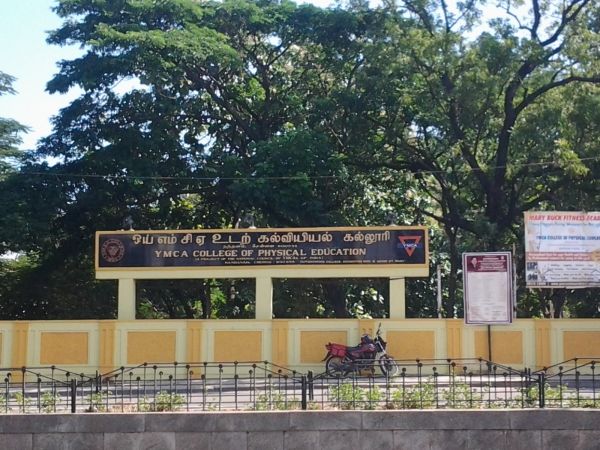 On our return journey we were stopped by the guards at Chennai Railway Station as we were carrying the rifle with us. They asked for the licence of the rifles but the rifle we were carrying do not need licence as they were air rifles that are used in 10 metre events of sports. On this a sir whom we helped in going with us from Chennai as his train ticket was not confirmed talked with the guard and told him about the Nationals in which we had participated and they called the place where we had played and after that left us .
The journey was going smoothly in which we were enjoying, talking and joking among ourselves. But when everyone of us was in our sleep. The sir who helped us at the Chennai Railway Station was caught by the TT and BSF soldiers for smoking in Chennai Express at around 4am in Jhansi . He came to my brother and asked my brother to help him and settle this and to this my brother talked to the TT and BSF soldiers and finally after some conversation with my brother and the sir, the sir was left free by the TT and BSF soldiers.
Finally my craziest journey to Chennai came to end on 2nd September 2003 with us reaching Delhi and heading back to our sweet home. There is no change in the home everything looks the same, even smells the same but something still had changed and that was me and it's a funny things. I was never completely at home again as a part of my heart was left there with the people I made contacts with and with this beautiful city Chennai.
So once in a lifetime at least once take out time to visit this spectacular city with amazing food and good environment.