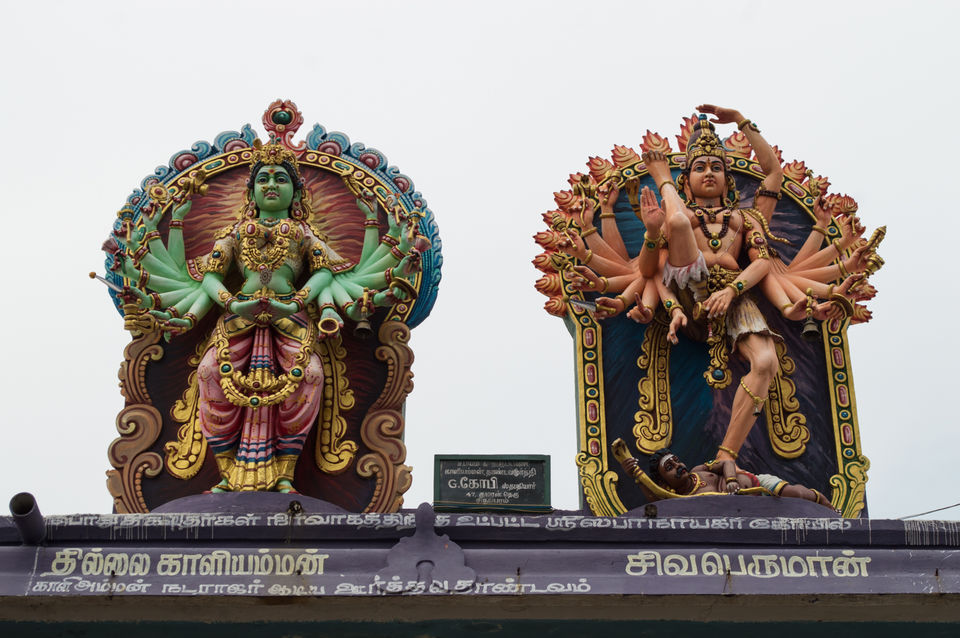 As per the tourism data published by the Govt of India every year, Tamilnadu has been making it to the topmost place year after year as far as domestic and international tourist arrivals are concerned. No doubt Pondicherry (now called Puducherry) has a big role to play in it as all the international tourists and most of the domestic tourists flocking to Pondicherry & Auroville have to first come to Chennai and then cross the rest of the journey by road.
Everyone knows how amazing Pondi is! It's serene beaches, French architecture, continental food, the experimental township of Auroville & not to forget- the tax free alcohol make it the most favourite weekend destination even for urban areas of Tamilnadu surrounding Pondicherry- including the capital Chennai.
But how many tourists coming to Pondicherry really bother to look around and do something different than the list mentioned above? How many do really know that the mysterious 12th century Thillai Natraja temple at Chidambaram & world's 2nd biggest mangrove forests at Pichavaram are just about 70km (1.5 hrs by road) from Pondicherry! While in Pondicherry, me and my travel buddy decided to do exactly the same.
We hired a cab from Pondicherry to go to Chidambaram. (Alternately, one can take bus to Chidambaram town which is well connected by road from Pondicherry.)We started towards Chidambaram town very early in the morning so as to avoid the unwanted traffic in Pondi & around.
In about 2 hours, we reached Chidambaram. It's a pretty town dotted with many small but beautiful south Indian style temples. But the one that dominates the skyline of the entire town with its sky soring Gopuram (entrance gate) is the Thillai Nataraja temple dedicated to Nataraja- the dancing form of lord Shiva.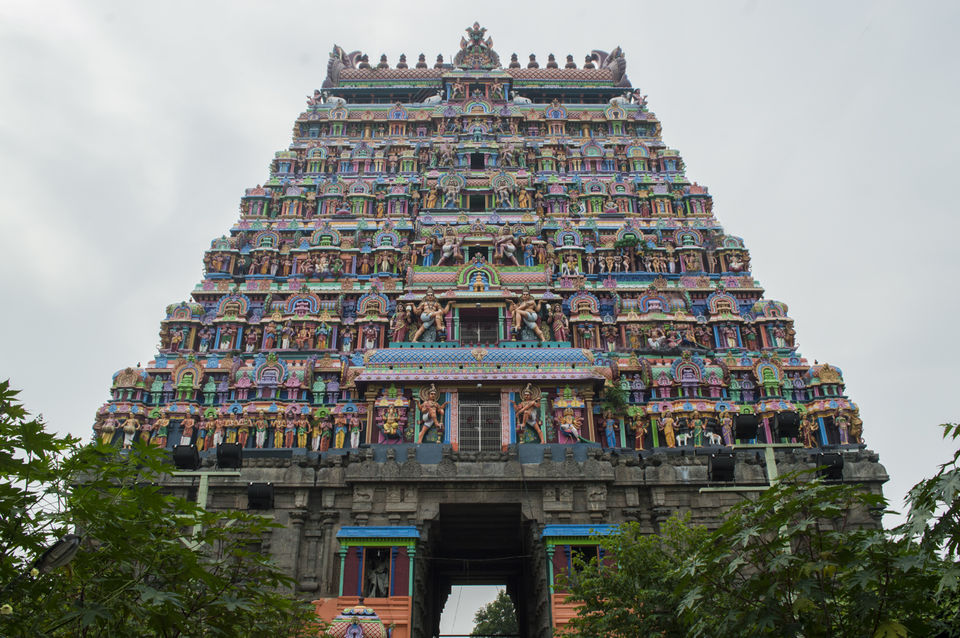 It is not known as to which dynasty originally built the temple, but since then the temple is renovated by various dynasties including Pallava, Vijaynagara, Chola, Pandya and Chera dynasties. Most of today's temple was built around 12th century. This temple is known to be one of the 5 Panchbhoot sthalam meaning Shiva temples representing the 5 elements of nature. This temple is said to represent 'Akasha' (sky).
This large temple complex also has a massive temple tank & a comparatively smaller temple dedicated to Shivagami Amman- the consort of Nataraja. The temple complex also has a large thousand pillared hall.
When we entered the main temple hall, the beautiful music of Thaivil and Nadaswaram completely hypnotized us. Maybe since we were early or we were just pure lucky, we got comfortable darshan of Nataraja without much queue.
Then we headed to the beautiful mangrove forest at Kille village near Pichavaram- just about 15 km from Chidambaram temple towards the east.
The road to the ticketing point goes deep inside the village through narrow streets. Although it's not very difficult to reach here with the help of occasional signage and help from villagers. Once through, there is an information center as well as large parking area created here. A ticketing counter and a watch tower are all located nearby.
Pichavaram mangrove forest spreads across 1100 hectares and is second biggest in the world; second only to the Sunderbans in India-Bangladesh.
We hired a traditional rowing boat with a rower for an hour for about 160 rupees- the official rate. Exactly as I read in a few travelogues, our rower took the boat a bit inside the waters and asked us whether we wish to go deep inside the narrow waterways created by the mangroves or just take a general round of the mangroves-which is basically useless. We had obviously done our research and were ready for this. He asked for extra money to take us in those narrow waterways citing reasons that, he and other rowers like him who live in nearby villages are extremely poor and out of the 160 rupees that the visitors are charged, only about 20 rupees go to the rower's pocket after doing the hard work for an hour! We bargained a bit to what he was originally asking for and asked him to take us to the inner side of the forest. We just felt a bit sad about this entire thing. The rower asking for almost 3 times more than the original ticket rate and also how helpless tourists like us were, who came from so far to see these wonders of nature and may not come here and get to see this place anytime again in the lifetime. I can't comment as to who is right and who is wrong but this one definitely comes as a sour experience for travellers coming here.
As he took us inside the waterways created by mangroves, we were stunned! It was so beautiful! The dense cover of mangroves on both sides as well as a continuous canopy formed on top gives a feel of rowing in a narrow tunnel. Even sunlight barely entered these natural tunnels formed by various species of mangroves found here. The experience is just out of the world. Our rower although illiterate and fluent only in Tamil, showed us various types of mangroves species found here like Avicennia, Rhizopora etc. Naturally, Pichavaram is also home to variety of fishes and birds.
Just when we were passing from one tunnel to the other and we wanted it to go and on, we took exit in the open waters and headed back to where we started from. Coming here from Pondicherry was definitely a very very good decision we had taken!
Home to the 12th century Thillai Nataraja Temple.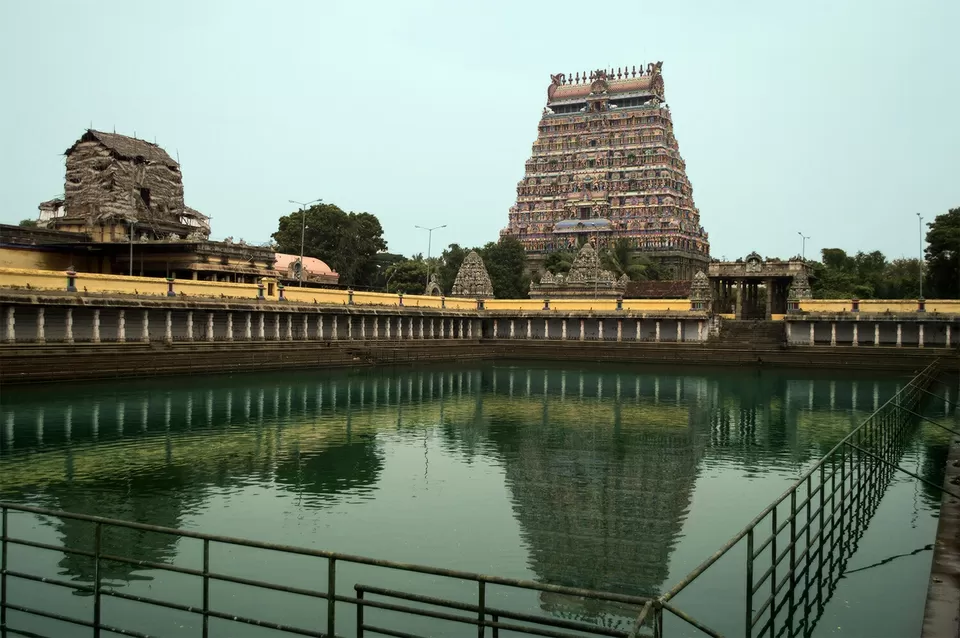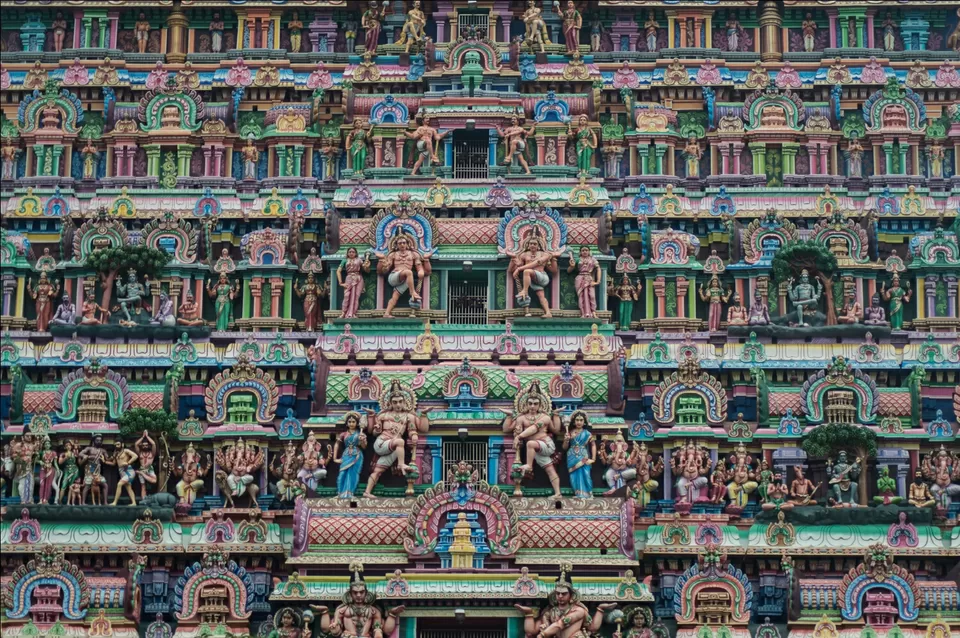 World's second biggest mangrove forest.