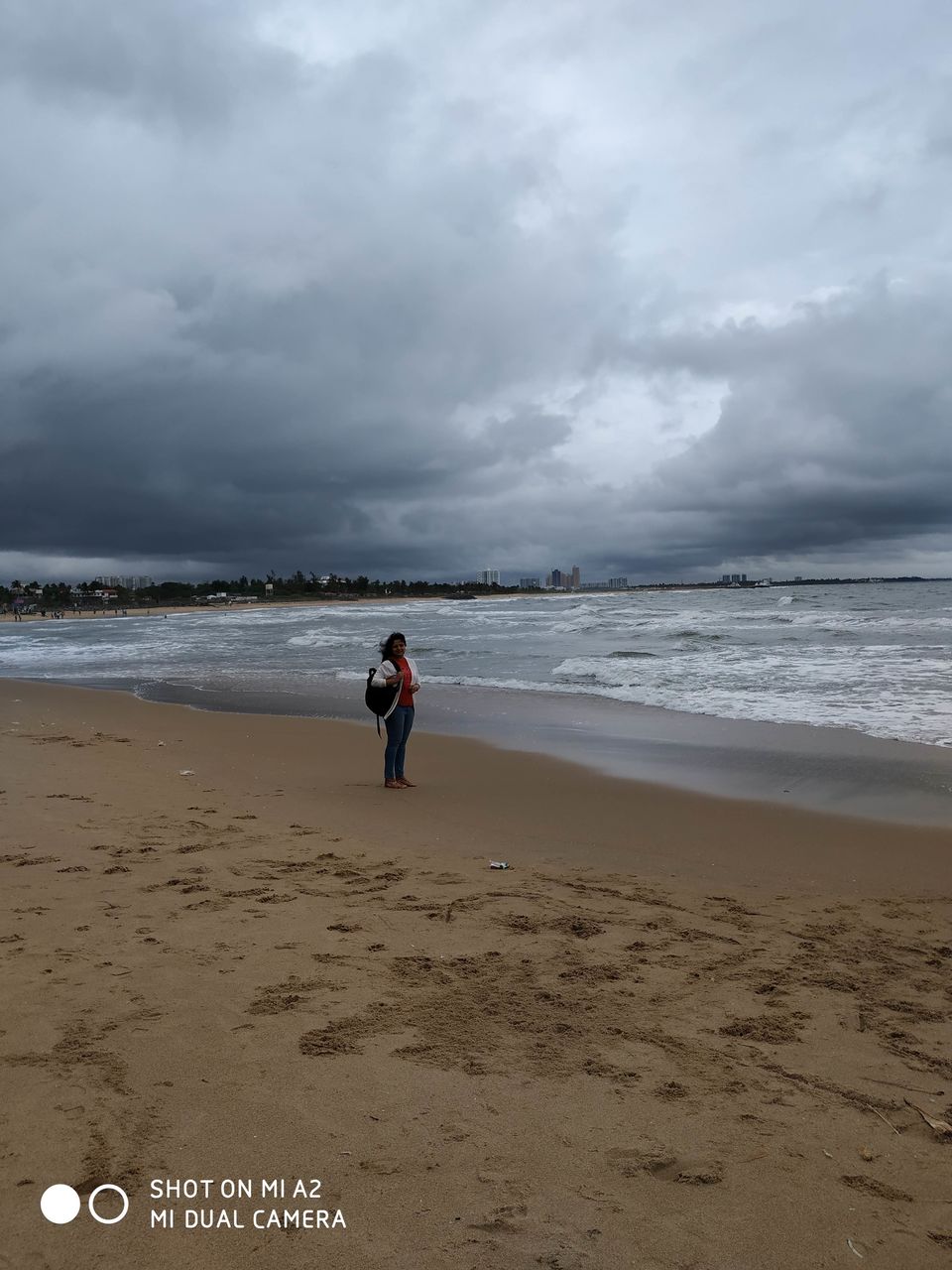 Writing after a long gap… probably this needed the right set of ingredients…and they were somehow not coming up together to coax me into scribbling…until today this happened. I just felt like starting this over again.
Last November I was in Chennai for work and had a chance to visit this beautiful place called Kovalam 2 or Covelong Beach. Tamil Nadu was severely affected by Gaja, however, in Chennai, the weather was fortunately just perfect (apologies for sounding selfish and insensitive, I am completely aware of the havoc wrecked by the storm and praying for their wellbeing). It was cloudy, the skies always threatening to pour down but would keep drizzling instead, and a pleasant cool breeze was a constant. So I booked an Ola rental (spent 2500 INR for a return trip from Chennai to Mahabalipuram including halts) and set off.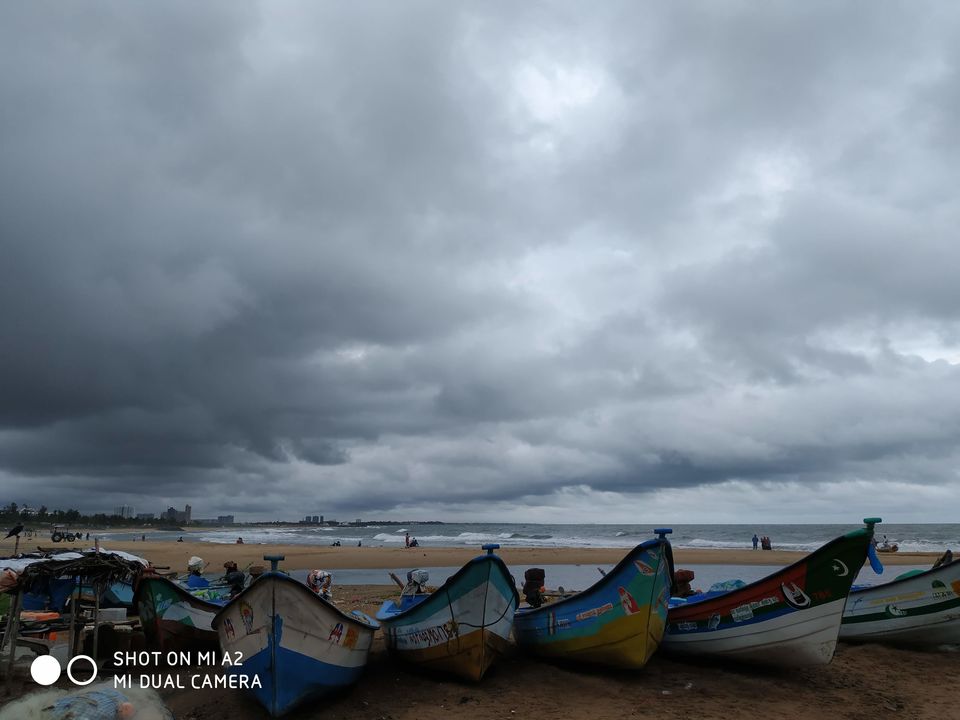 Covelong is around 40 km from Chennai and lies in the Kanchipuram district of Tamil Nadu. It is easily approachable from the ECR (East Coast Road).The drive is absolutely surreal in this weather and the roads are like butter. The highway is broad and smooth and limed with lush greenery to soothe your senses. The East Coast Road is home to the biggest Tamil superstars I was told. Man, entire ECR eludes eliteness. One can see the sea playing hide and seek from behind the bushes as the car races on the ECR. I grew impatient to be able to see the careless and tempestuous ocean.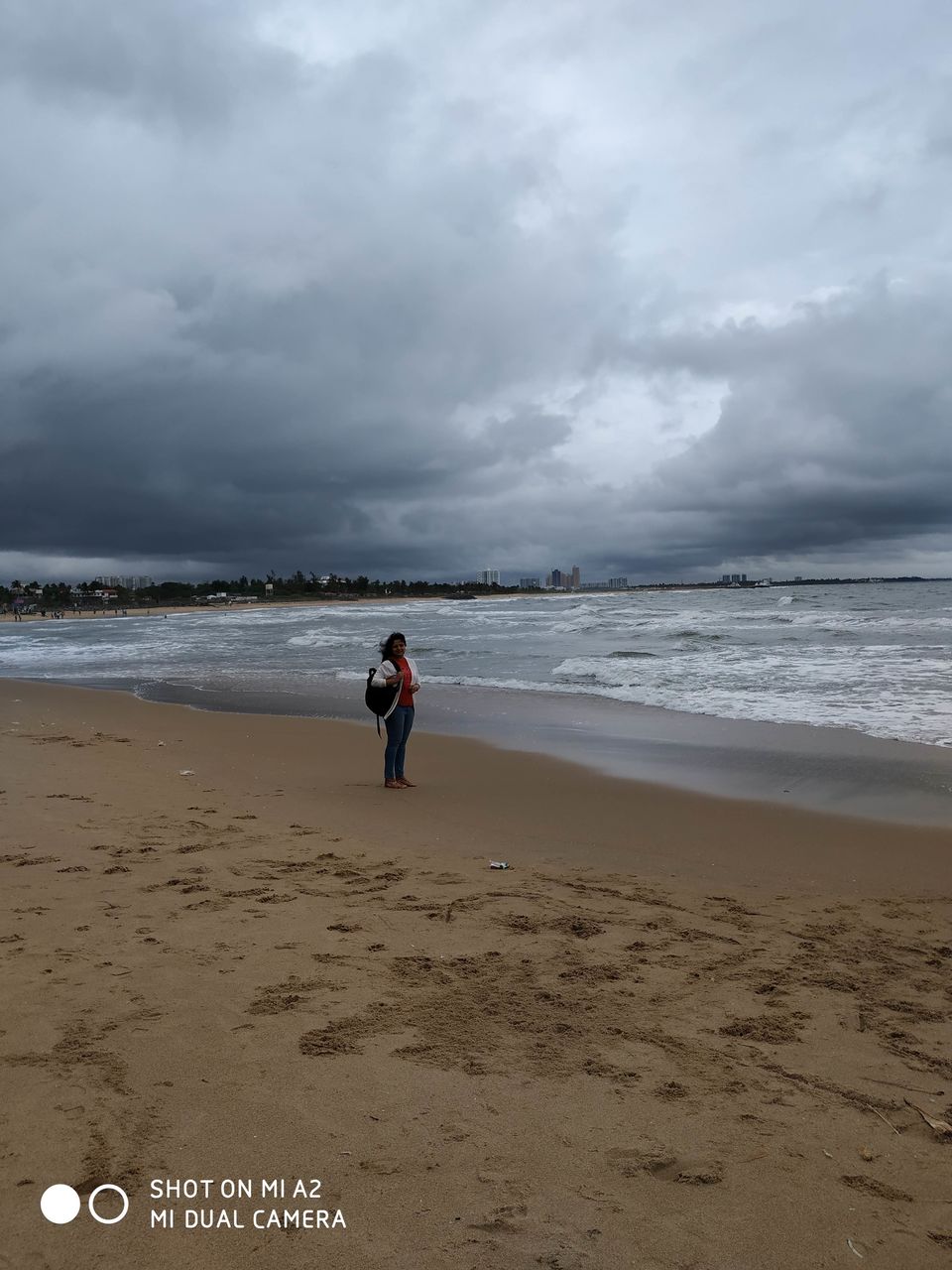 We took a right turn into a village suddenly and my vision was blocked by narrow lanes, teaming with small houses, shops selling local savouries, fish, fish fry and other snacks, quick rangoli kits, flowers etc. My cab screeched to a halt at the end of a dirt road lined with huts outside which women were intently cleaning fish and cats were purring in the hope of a scrumptious feast that they would be treated to afterwards.
The Beach itself is a treat to the eyes, it is crescent-shaped, and one can see the Chennai skyline fading away in the horizon if they focus on the other end of the crescent.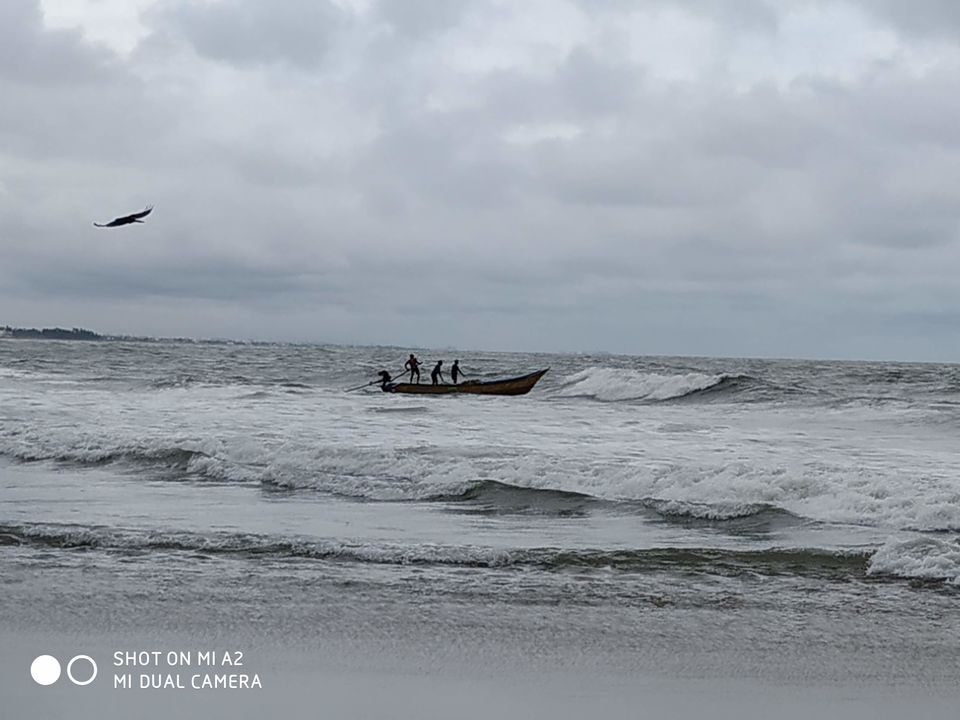 The beach is famous for fishing, windsurfing and other water sports, unfortunately, all of which were closed due to the rough and unpredictable weather.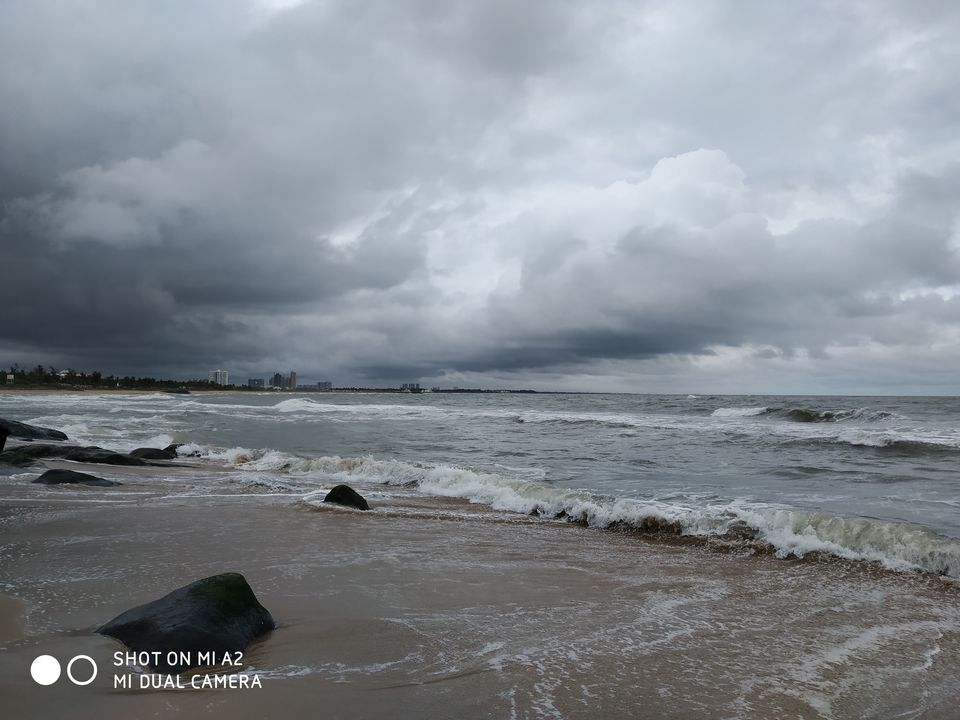 Strolling on the seashore barefoot is one of the most simple, yet most gratifying pleasures in life which I couldn't wait to experience once again. I spent some time strolling and taking pictures, looking at the storm brewing somewhere far away in the horizon, making me marvel and scared at the same time.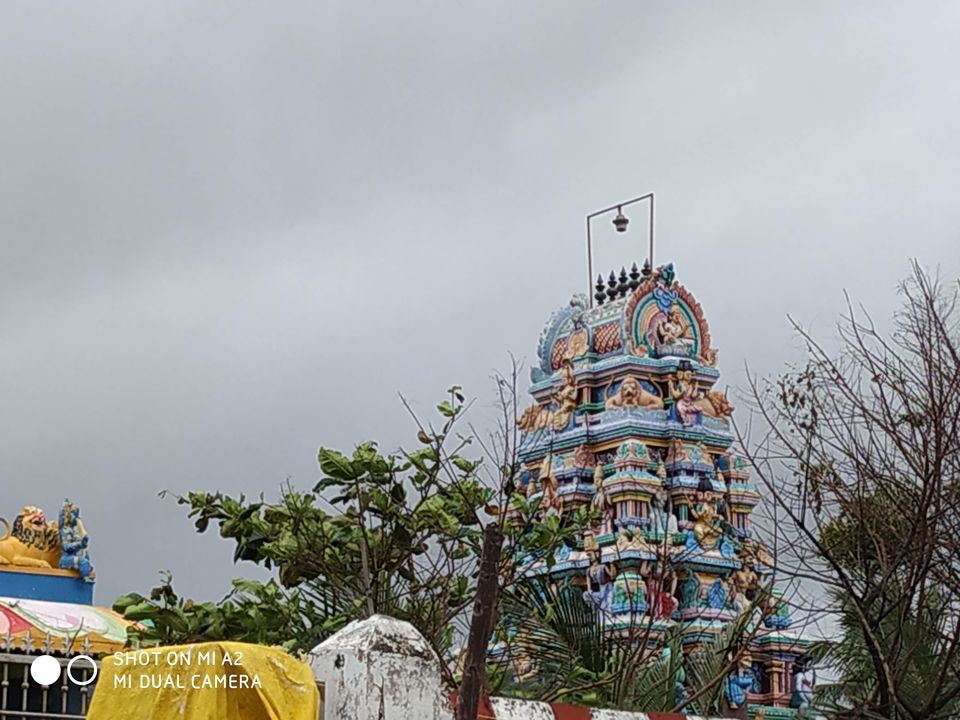 Turning back to the cab was the most unwilling thing to do, but Mahabalipuram lay ahead in my journey so greed got the better of me. This beautiful temple blaring prayers in local language seemed to be paying an ode to the Sea God. Just like I was.