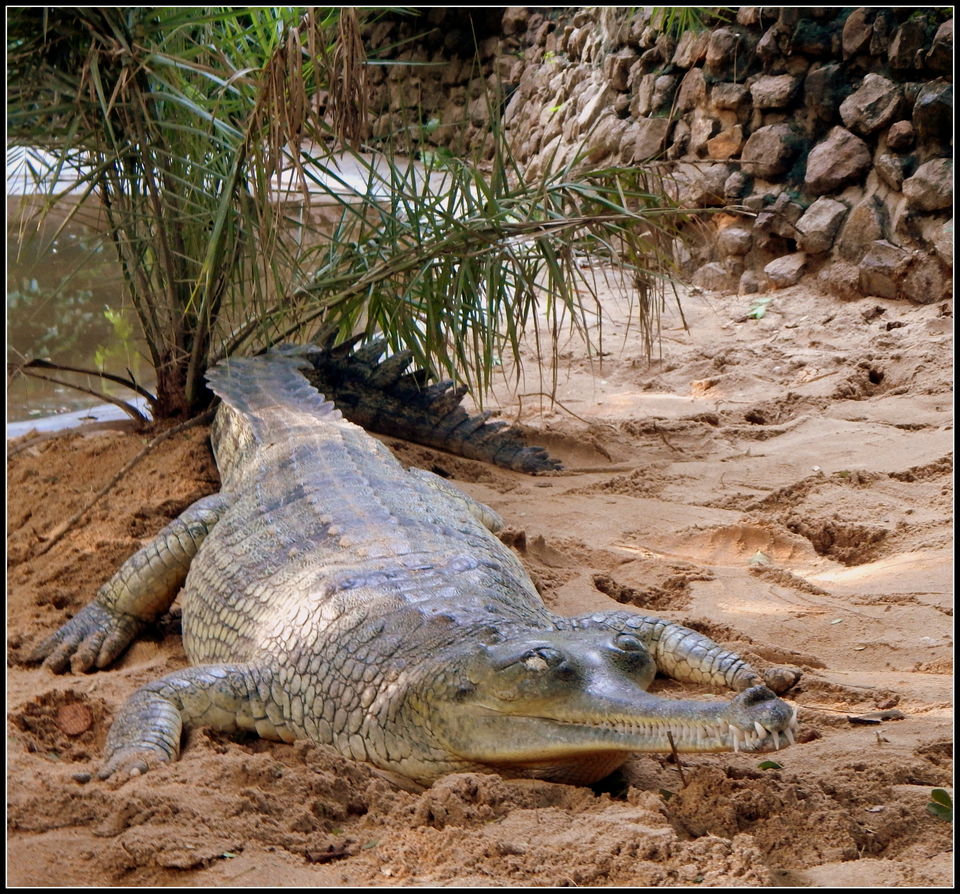 I was amazed to see how they seem to be lifeless for minutes and start moving the next moment. Imagine, if we humans start doing that and this world would turn into an even more terrifying place. :D
Crocodiles, alligator and snakes. I would call them creatures I would dread to be around. However, when I visited the crocodile banks in Chennai, India, I could not stop myself from capturing these lazy looking animals, happily lying and crawling in their own space.
From a local guide, I got to know that these can be really fast in short distances and have sharp teeth that can bite strongest of all animals. So, please maintain a decent amount of distance even though they are on the other side of the barbed wire.
Here are some pictures: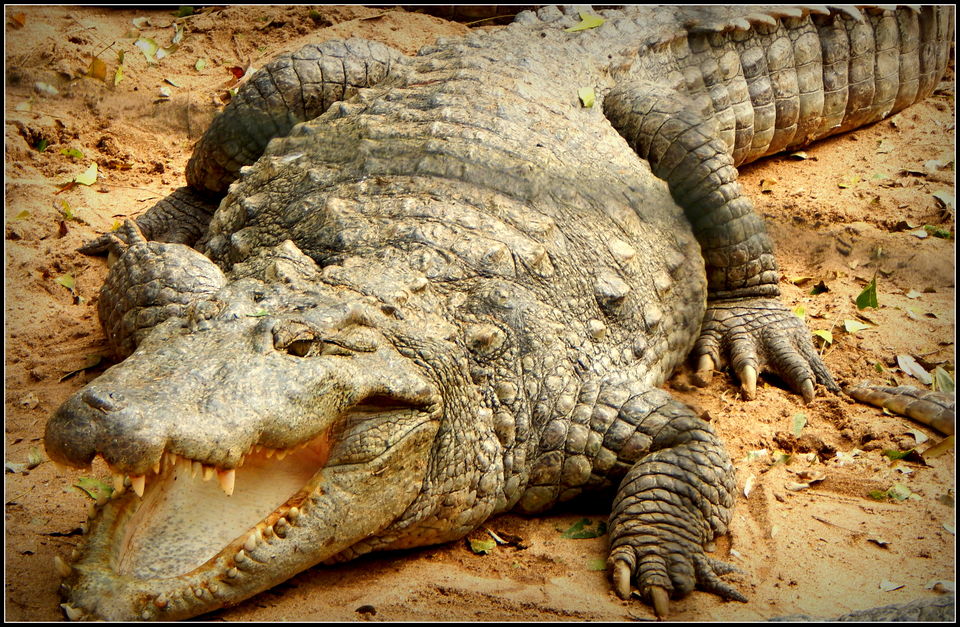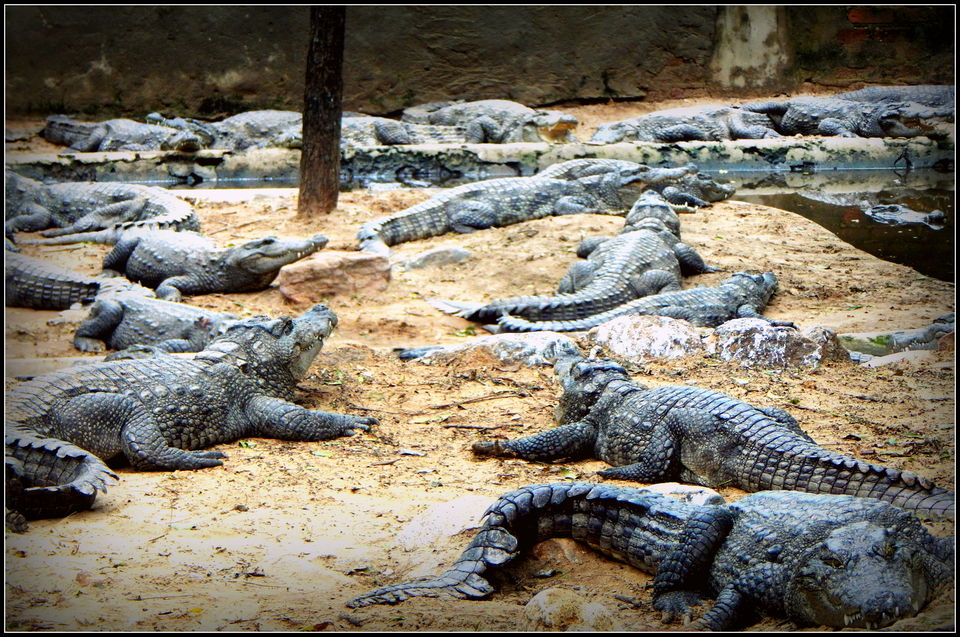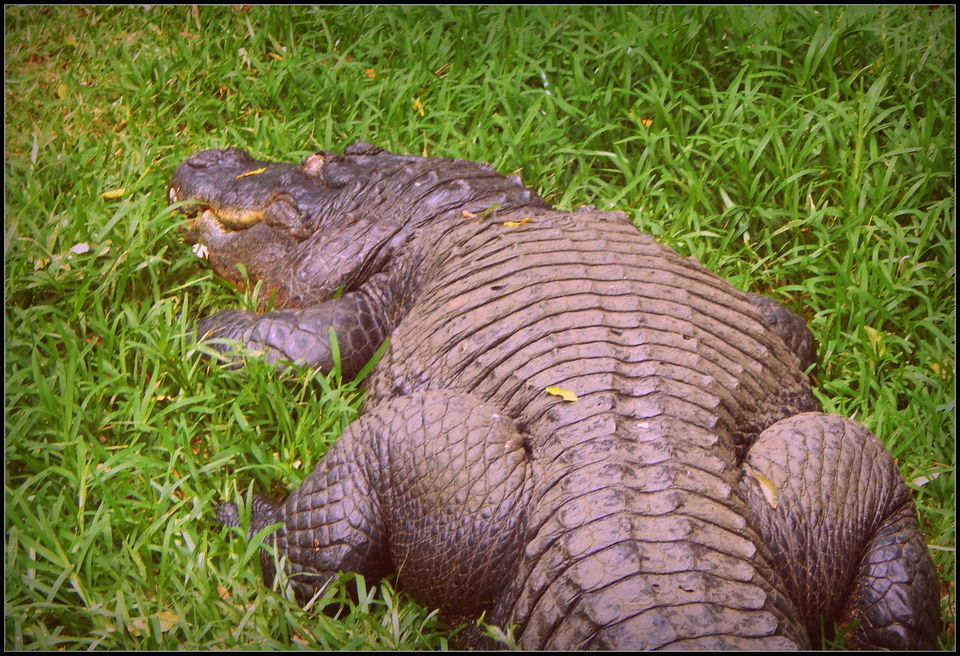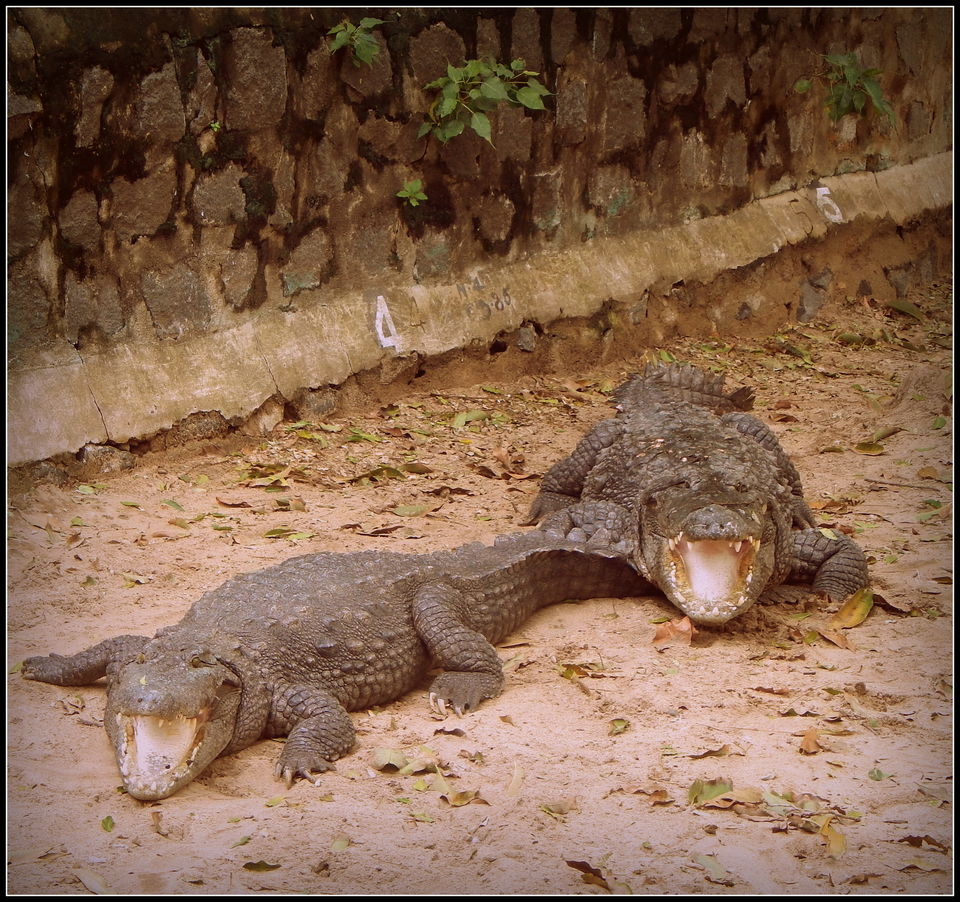 I realized a lot of people don't visit these banks (as they are called) thinking it would only be another park or zoo. But, if you want to make some behavioural observations about how crocodiles or other aquatic reptiles lead their daily lives, or even just want to watch them closely, I would highly recommend a visit next time when you are in Chennai.
Have you ever spent some time with any similar animal all around you, or with crocodiles in particular? Please share your experiences in comments.
Join me on my journeys at Facebook, Twitter, Instagram.
I blog at LostInMaps.com