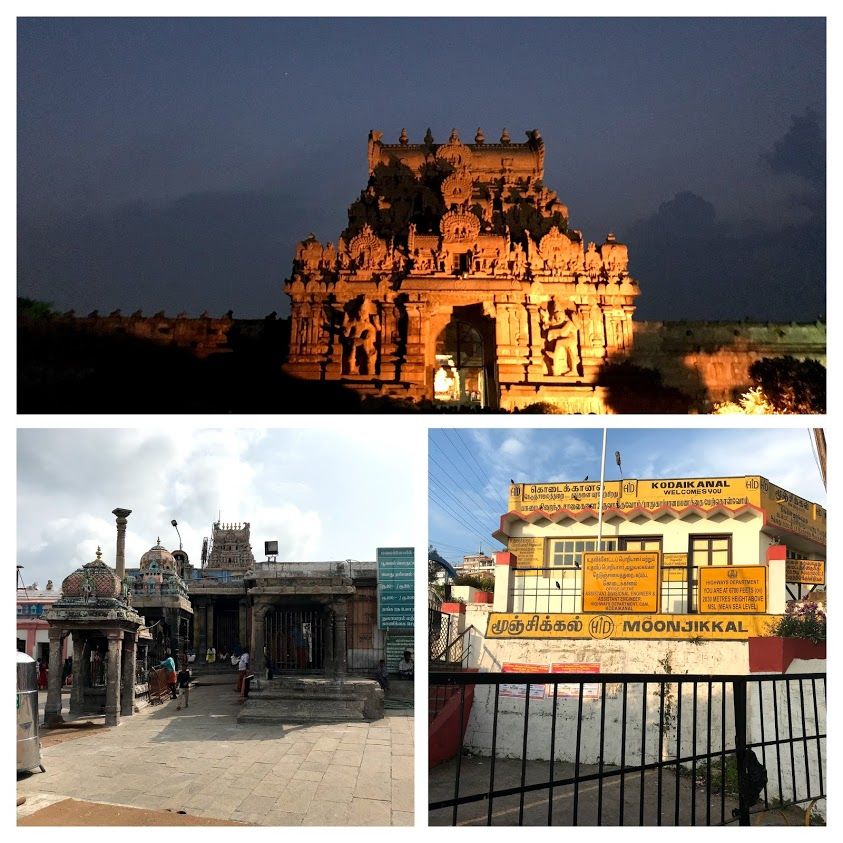 Today, I'm going to share my experience of the trip to Kodaikanal Palani and Thanjavur. We have planned to visit Kodaikanal in the month of November is. We have started our journey from different places and met at Tirupati and boarded into the Okha Rameshwaram weekly express to reach Dindigul Which was around 90 km to Kodaikanal, reached Dindigul by 1 PM and had lunch one of the famous restaurants near the Main bus stand Sree Baalaji Bhavan. The frequency of buses is very less between Dindigul and Kodaikanal and we have stayed at the bus stand to catch the bus direct bus which was scheduled to start at 3:45 PM. we boarded into the bus and it took more than four hours to reach Kodaikanal. we already booked our accommodation in service apartments and reached the accommodation reached out to the hotel by 9:30 PM. Since had a chance to roam around at that time, we spoke to one of the travel agents and booked a couple of tickets for a day package for sightseeing.
After checking into the hotel, we have freshened up and came outside for our dinner. Since it was almost late at night we found a hotel and had some food.
One of the best parts here, the service apartment we have booked had a very clear view of the sunrise, captured the sunrise and started our trip with breakfast near the bus stand.
The operator we booked for sightseeing had arranged a 15 seater bus for a group of people along with a guide. We have started at 09 AM in the morning with Coaker's walk followed by Byrant Park, La Saleth Church, Kodaikanal upper lake viewpoint, Kodaikanal Wildlife Sanctuary, Pine tree forest, Guna caves, Liril falls [Bear Shola falls] and then take us to a restaurant for lunch.
https://youtu.be/zChZd9pAJkM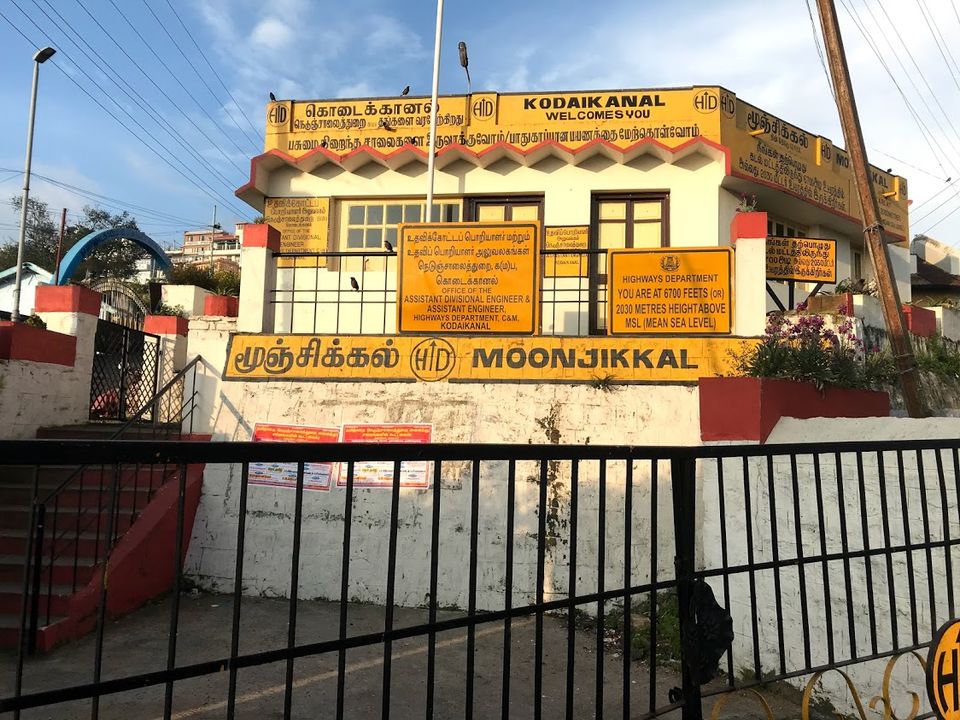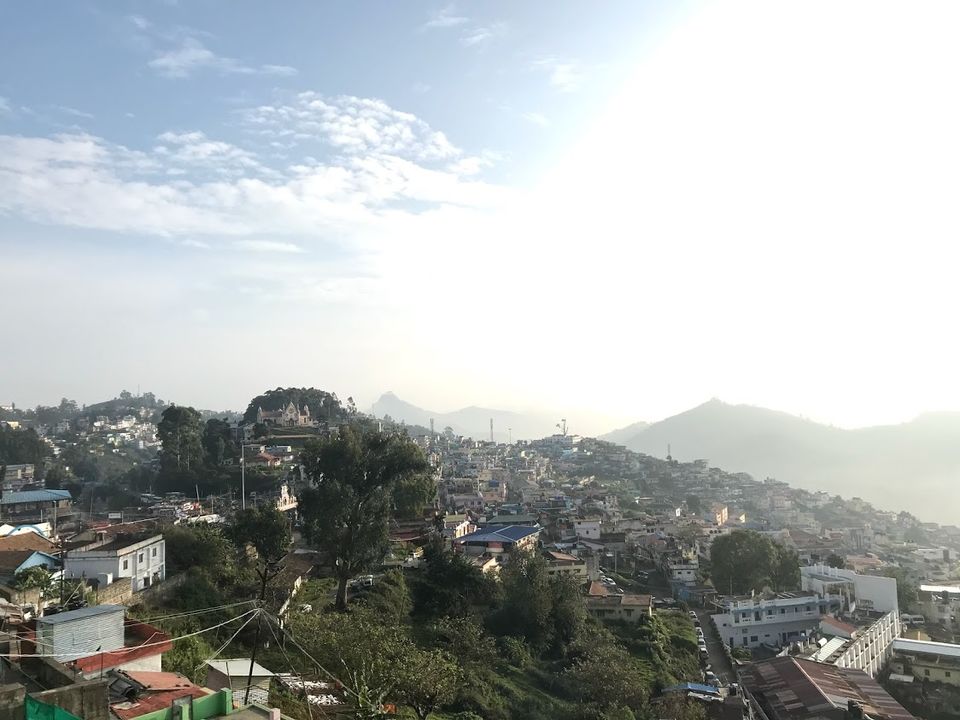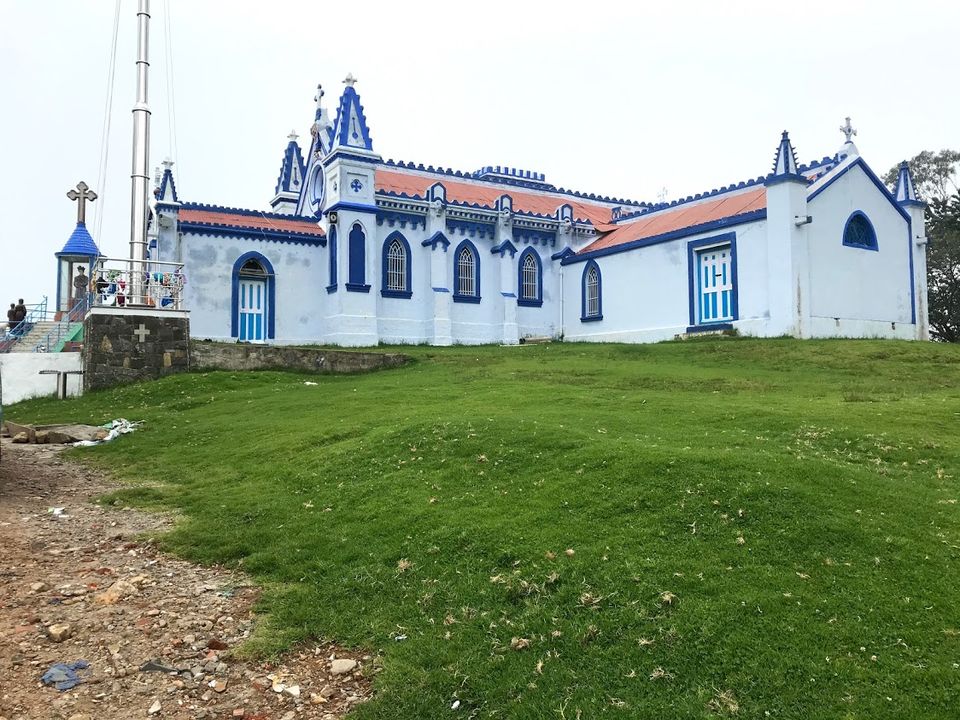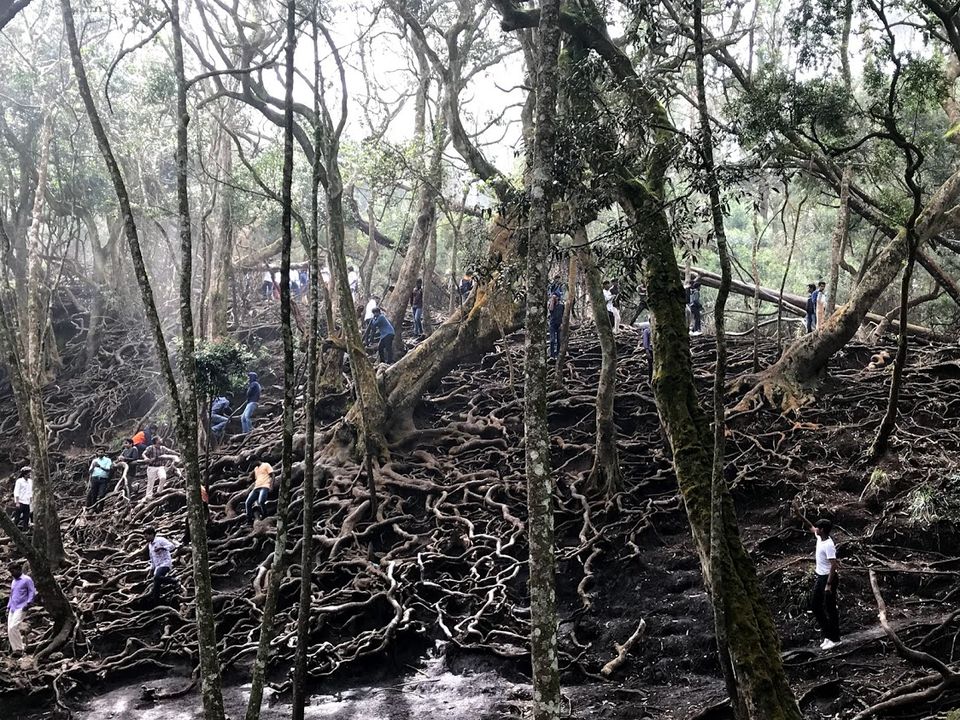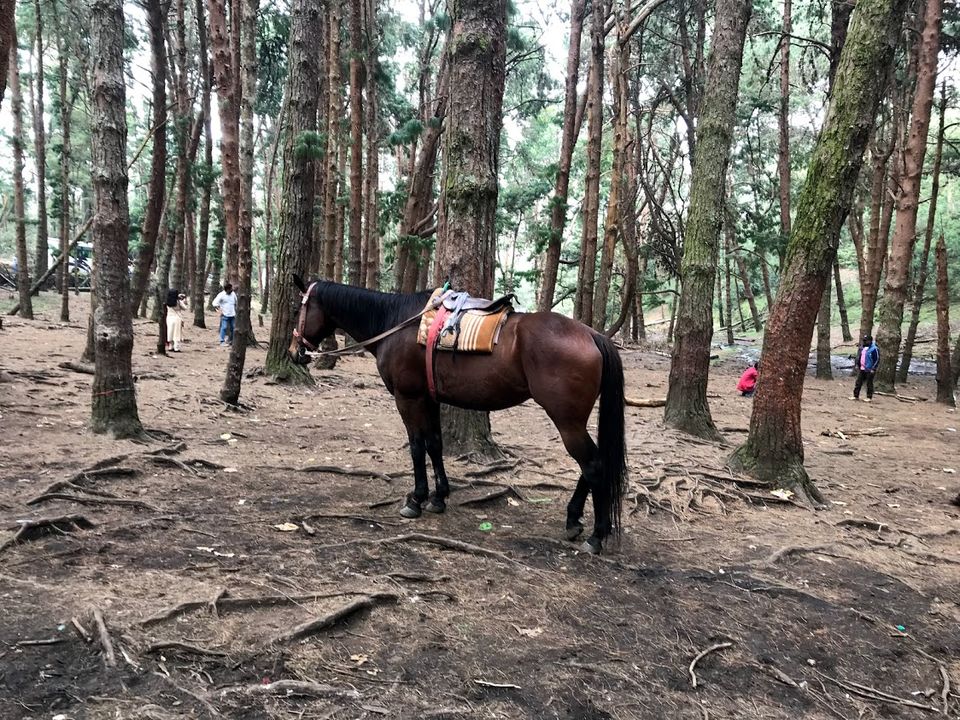 https://youtu.be/zChZd9pAJkM
With that, the one day Kodaikanal trip comes to an end and they dropped us at the city center.
While heading towards our hotel, we have noticed an outlet of handicrafts, we spent time there and bought a few items and went to our hotel.
For dinner, we went to Astoria's Veg restaurant located near to the city bus stand and had food which was tasty and decent.
Further, we have a plan to visit Palani and inquired about transportation and came to know that the first bus scheduled at 6 AM in the morning. We hired a cab to take us to the bus stand in the early morning. The cab driver arrived on time and drop us at the bus stand and the bus to Palani departed on time and reached Palani by 8:30 AM. We kept our luggage in the cloakroom at the bus and took auto-rickshaw to reach the temple. There are three ways to reach the hilltop of the temple. Footsteps, ropeway and Winch car. While going to the temple, we went through ropeway and after darshan, we got down through the winch car.
Palani is a small town in Dindigul district of the Tamilnadu state famous for one of the Subrahmanya Swamy [Lord Murugan] temple worshipped as Arulmigu Dhandayuthapani Swamy. This temple is one of the six adobes of the Murugan and the remaining are also located in the Tamilnadu state and they are Thiruthani, Swamimalai, Pazhamudircholai, Thirupparankunram, and Thiruchendur.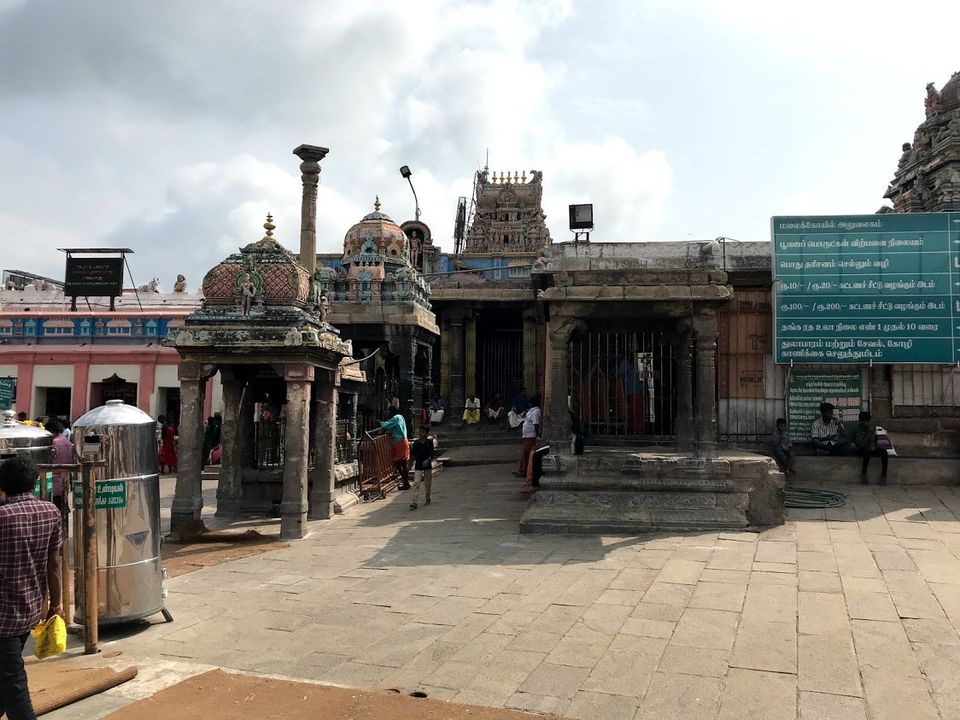 After Darshan, we took Palani Panchamirtham along with prasadam and reached the bus-stand to resume our trip towards Thanjavur. Since there are no direct buses available at that time, we have decided to reach Trichy and then Thanjavur. Luckily, we got into the Trichy and reached Trichy by 3:30 PM. Had our lunch near Trichy bus-stand and then got into a Thanjavur bus and reached Thanjavur by 05:30 PM.
Thanjavur is famous of for the gigantic temple structure dedicated to Shiva who was worshipped as Brihadisvara. One of the Unesco heritage sites [Great Living Chola Temples] along with a couple of other temples in Tamilnadu [the Temple of Gangaikonda Cholapuram and the Airavatesvara Temple at Darasuram]. It is one of the largest South Indian temples and also known as Periya Kovil or Big Temple by the local people.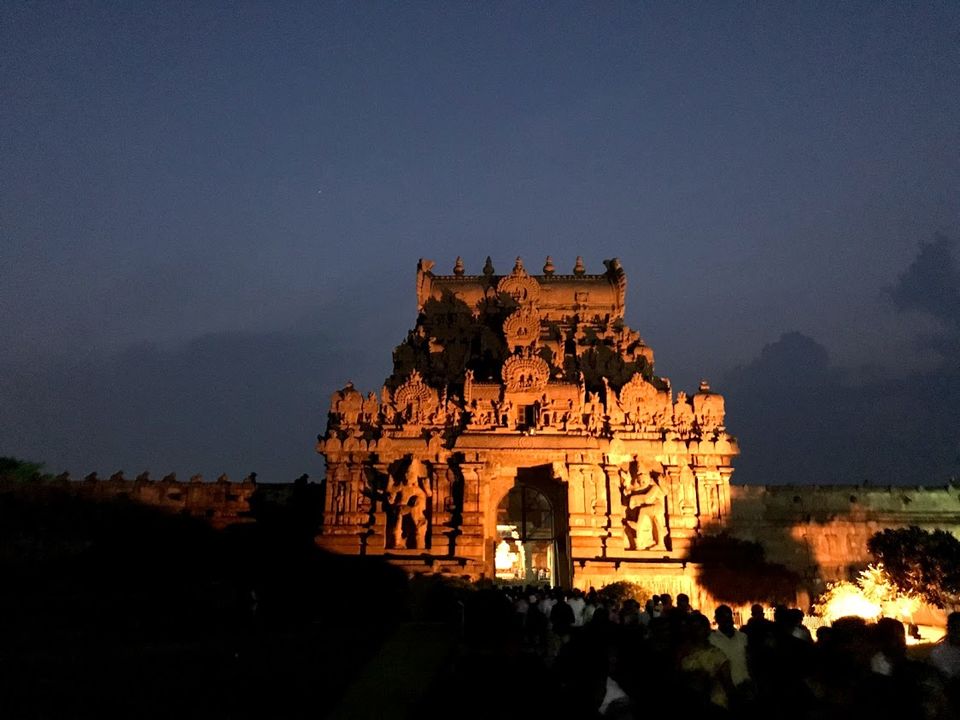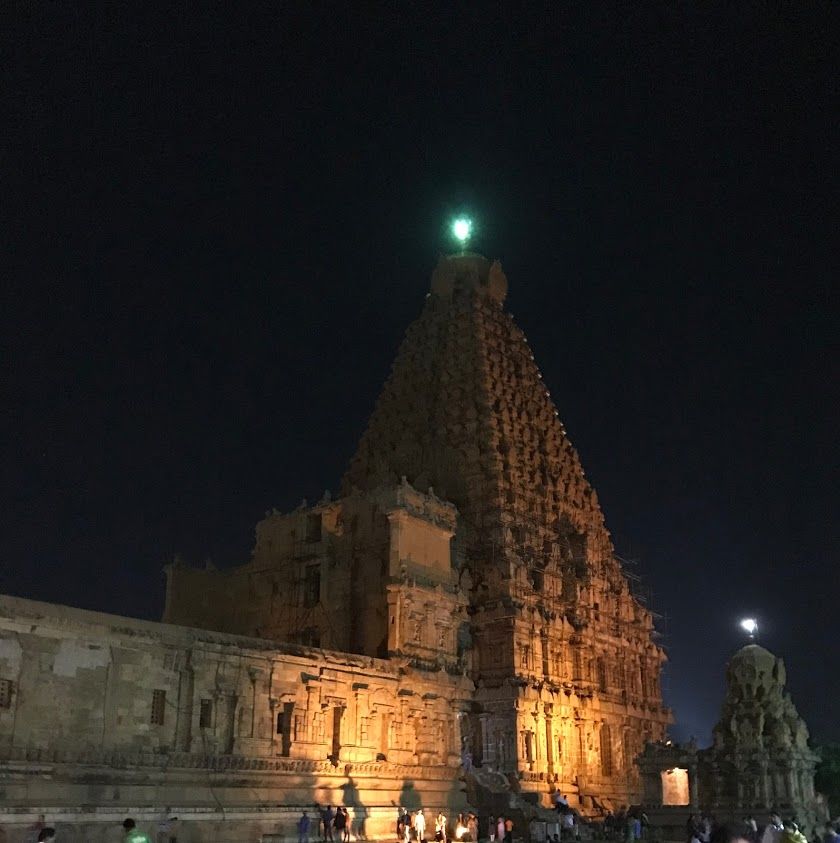 At the time we reached the temple, Harathi is taking place and it took around 1 hour for darshan. With this, our two-day trip comes to an end and we headed towards bus-stand to collect our luggage and headed towards Railway station to catch our train[Pazhavan Express] to Chennai.