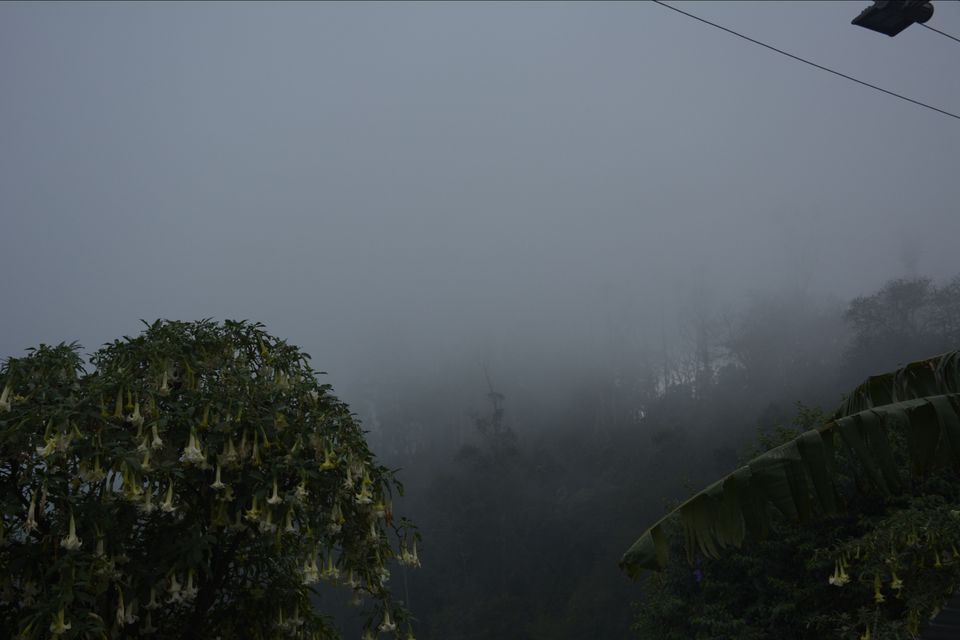 Hello everyone.
I never imagined that I will visit these kinda of place in South, but I did. 😅
I visited Kodaikanal with my family. It is not very difficult to reach Kodaikanal, as long as you have a strong stomach. You can take a bus or a private taxi or your personal car, doesn't matter. My advice, 'personal vehicle'. Why? You will have the freedom to start your trip whenever you want, take as much time as you want at a particular place and return whenever you want. And if you don't have the luxury to visit by personal vehicle, like me, 'hail KSRTC'.
One more advice, never visit popular tourist places on weekends or visit these kind of places in off seasons..
Advantages: less crowd; cheap rates; availablity of hotels and tickets; less traffic on roads(time saver).
Let's start. So as I mentioned above, I don't have the luxury to travel with a personal car, we booked bus tickets. I hope you know how, if not, redBus.in . To save time, travel at night to reach Kodaikanal. We boarded our bus from Bangalore and reached Kodaikanal in the morning around 8am. Unfortunately we didn't book for accommodation prior. So we had to search for accommodation, which is very difficult because most of the hotels and homestays are already booked because of the 'on season' and prices will be high.
Again a advice, book your bus tickets and hotels prior.
Advantages: saves time, searching for hotels with luggage is a tedious process in these hilly terrain.
We searched for hotels, and as expected prices were high even for not so good hotels. And we wanted a hotel near to the bus station.
If you travel frequently this paragraph is not for you. Some locals will come and ask you if you need hotels, and yes you do need. But if you say yes, they will stick to you like a chewing gum on your shoe. And unfortunately I said yes. He took me to this hotel, okay hotel, worst service(I didn't know). And as we were tired of the night journey, we booked it (mistake). My sister and father stayed there and then he took me to this travels and tourism place and asked me(kinda forced me) to book a taxi for visiting the places. But this time I played smart and said that I didn't want any taxi for at least today, and if I needed one I will contact him. Then again he dropped me at the hotel and asked for tips to which I replied I had no money on me(basically he would eventually get his cut from that hotel owner). And he left.
'Rifaya Hotel'. Rating for that hotel (3.5/10). My advice, "Padma Inn". Once i reached the hotel and unpacked and got fresh, we went out for brunch in a near by hotel. And after our stomachs were full, we visited near by places, Kodaikanal lake, Bryant Park, Coakers walk.
Kodaikanal lake: It's a big and beautiful lake. You can do boating here. Self-paddle boats. We didn't, because of the crowd. We clicked some pictures and went for Bryant park. And obviously, boating is not free if you are wondering. By the way this lake is the dropping point for the taxi drivers. It's crowded.
Bryant park: Again a big and beautiful park with lots of different types of flowers. Great place to take portrait photos.
Rates- 30rs/person and 50rs for the camera (DSLR)
Coakers Walk: it's the most beautiful and breath taking places of all three. It's a walk of nearly 1-1.5km long.
Rates- 20rs/person and 50rs for the camera(DSLR)
After these places were done, we visited a craft shop "Danish Display". It's near the bus station. I suggest you to visit this shop. You will find antiques and stuff there. After we bought some stuff, we booked a car for the next day, rs2500. You can get these taxis just outside the bus station (advantages of bus station).
Basically there are 3 types to trips you can take, (you can see in the gallery for prices), nearly  rs1500-2000/trip. But if you talk to the driver and tell him that you want to visit different places from different trips, he will accept. If not ask another driver. Prices may vary then. My advice, please don't go to the tourism and travels guy. 
After we booked our taxi and had our dinner we returned to our hotel and ended our first day at Kodaikanal.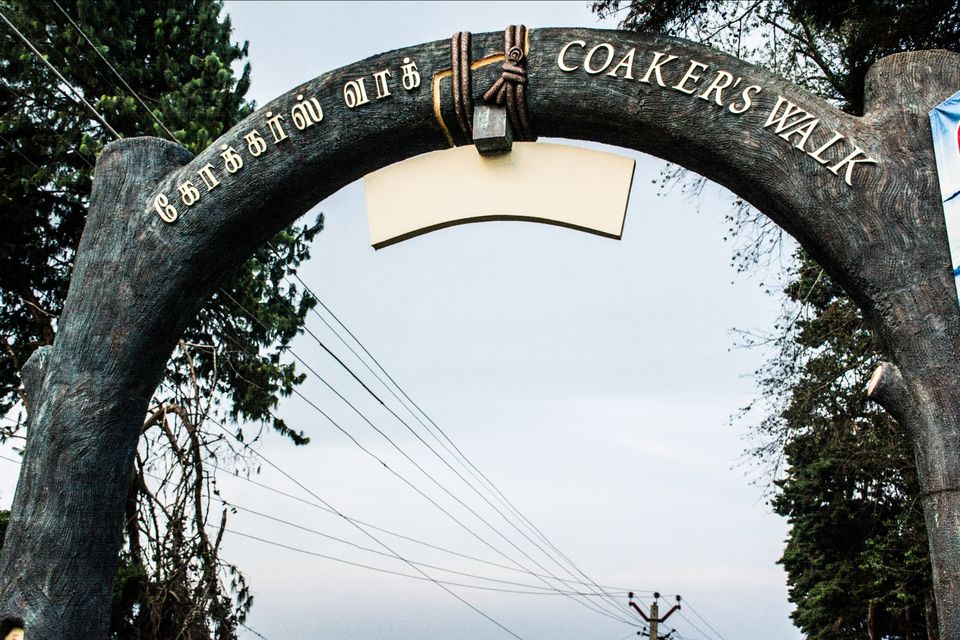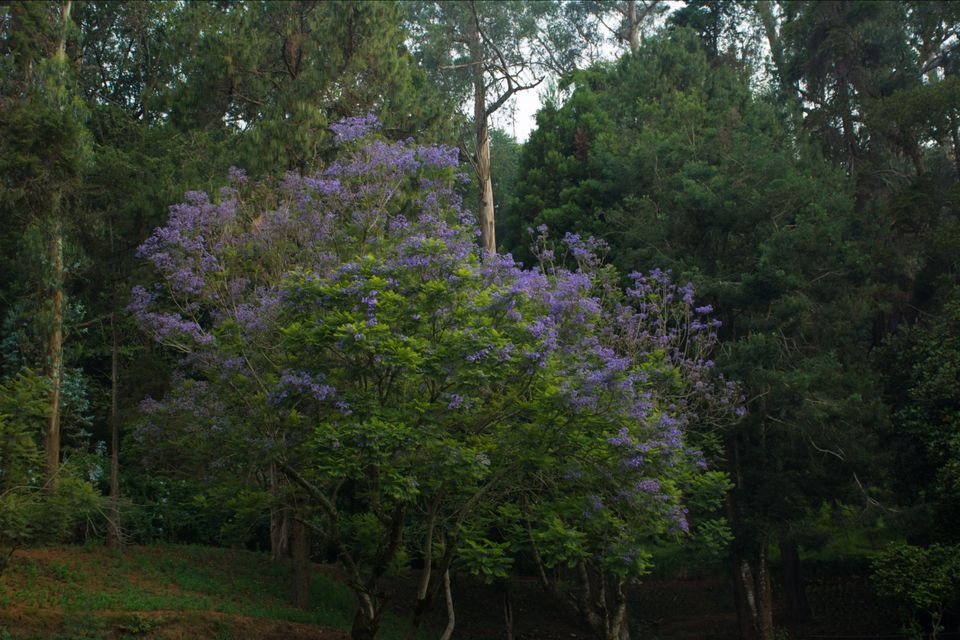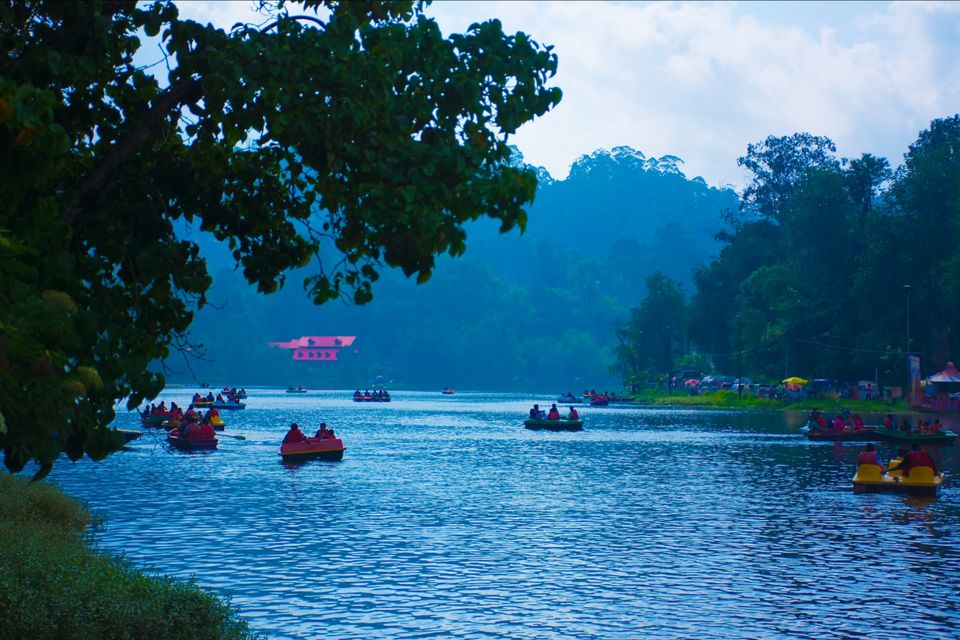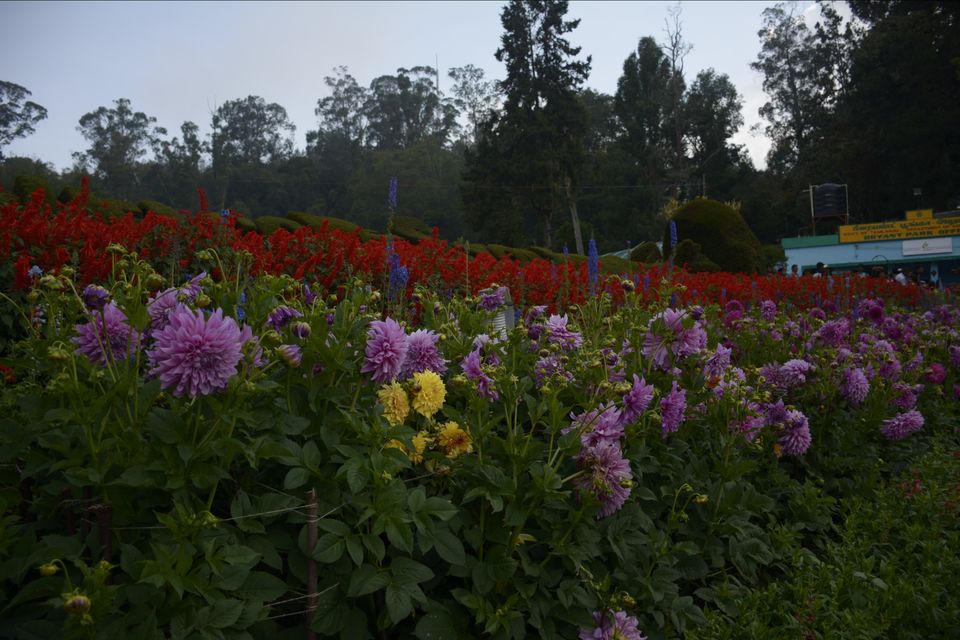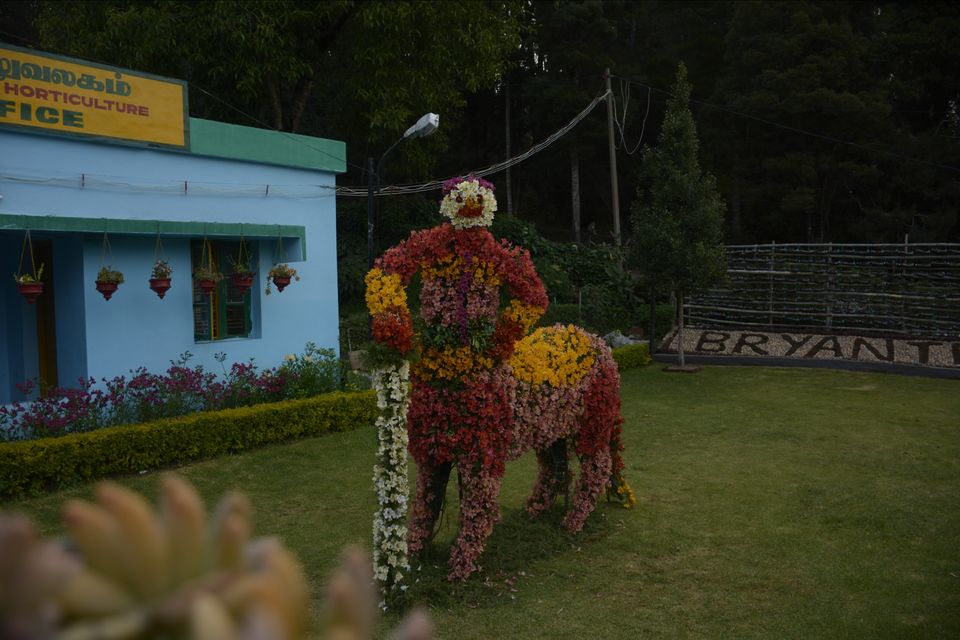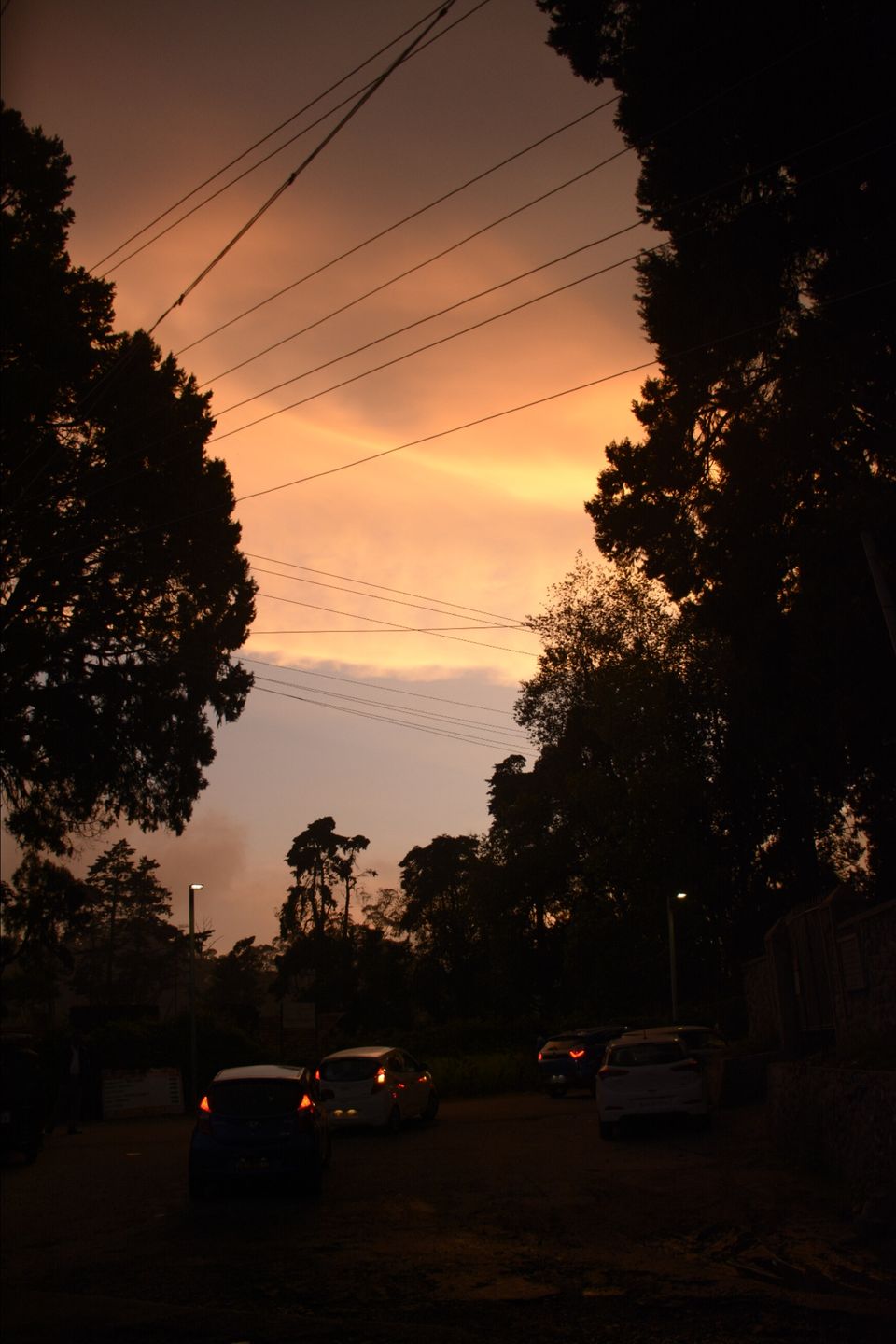 2nd day at Kodaikanal was much more exciting than the 1st, and I knew it was going to be more exciting.
We woke up at 7am. We got ready and checked out of our hotel because we did not need accommodation as we were leaving the same day. After that we met with our driver near our hotel. We had our breakfast got back in the car and started our tour.
All the places you will visit in the trip are on the same way, the same road will take you to most of the places. And your driver will ask you spend a limited amount of time at each place, clear this thing before you start your journey or before you book a car.
Places we visited (you can visit more)-
Moier point (just a pillar and a good view)
Pillar rock (don't know why it's called that)
Pine tree forest (true to its name)
Guna caves (no caves)
Golf course view (just a golf course besides the road)
Green valley view (the view is good)
Dolphin nose (no similarities whatsoever)
I will only talk about the places I liked only because of the view.
1. Green valley view- this is where the title came from. And actually you can't touch cloud. 😅 It will just pass by you like air. But still a great experience.
2. Dolphin nose- this place comes under the trekking tour, and if you are thinking you will just be walking, you are wrong. It's approximately a 1.5km trek, and it is difficult. (Difficulty rating- 6.5/10). But it's worth it. If you are a smoker, 8/10. But I enjoyed it.
My father and sister only came upto 600-700 metres and gave up. And I continued thinking i could do it and I did. It took me nearly 2hours to complete the whole trek, clicking photos, taking breaks, sipping tea while watching the view and coming back up to the parking. You could do it in less, as long as you just wanna go and come, but what's point of going if you don't enjoy. I met some guys at the dolphin nose, clicked their photos. I needed a subject, they needed a photographer, so it worked out well for both of us.
I was having a good time, but my phone rang. It was my sister saying the driver is asking to come back. After I returned to our taxi, I had a little argument with a driver about the nonsense he was pulling off. If it was upto me I would have surely paid him less. In my defence, we booked a car so that we could do the trip our way. After the argument, we decided to skip the last place and return directly to bus station. Once we reached bus station, we paid the driver and left. By that time it was 4pm. We had a good meal in the restaurant just opposite to bus station. Our bus departure was at 6.15pm. As there was a little time, my sister and I, we went to stroll around the bus station while my father sat in the waiting area of bus station. We both came back, met our Father and boarded our bus. The bus left the station and our trip ended.
But in the end it was a good day. Clicked some great photos. Enjoyed a tea while watching the view. Exhausted myself nearly to death(smoker). But worth it.
Tips:
1.Book everything prior, except the one-day taxi.(save money)
2.Travel light. (Less things to care about)
3.If you have a weak stomach, carry the appropriate medicine.(get sick and you will ruin your trip)
4.Do not visit such kind of tourist places on weekends. (less crowd, and tariffs will be low).
I hope you enjoyed my first blog. Please comment if you if you want to, like if you liked it, share if it pleases you.
Thank you.
Safe Travels ✌🏻❤️