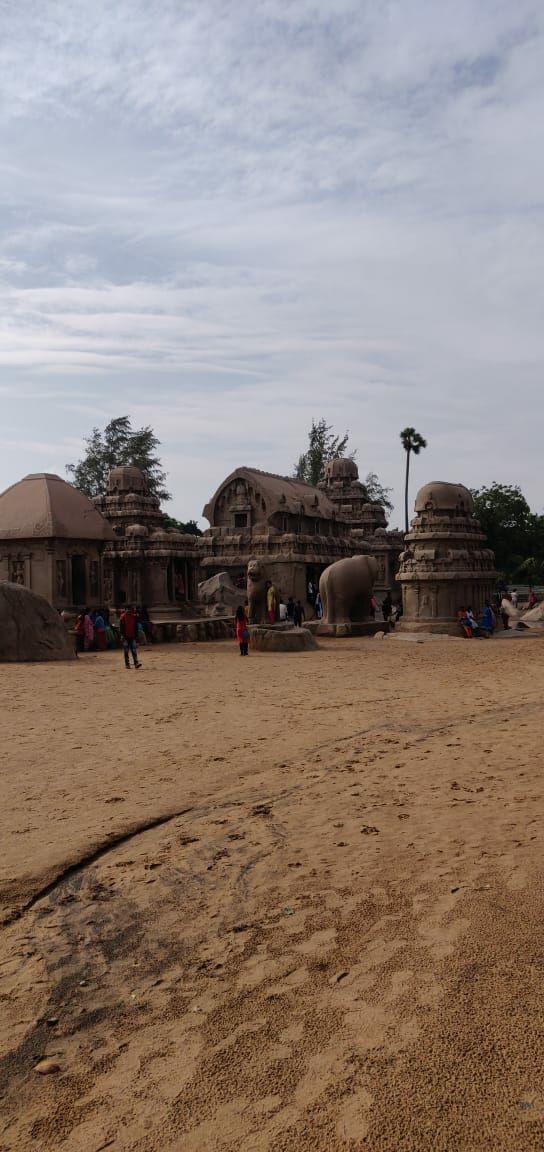 Mahabalipuram also known as Mammalapuram is a temple town situated in Tamilnadu approx 60 km from Chennai.
The town was recently in limelight as PM Narendra Modi hosted Chinese President in this small town.
As per our guide the town is witnessing an increased inflow of traffic from Northern India post the above visit.
The town is famous for its temples carved out from single rocks. These temples were made by Pallava kings and mostly not completely finished and hence not being utilized for worshipping purposes. Over the years these got buried under the sea sand and were discovered much later. The main temples are Pancha Ratha, Shore temple and Ganesh Ratha temple. Near Ganesh Ratha temple there is a massive round stone famously known as Krishna butter ball which is precariously positioned on a slope.