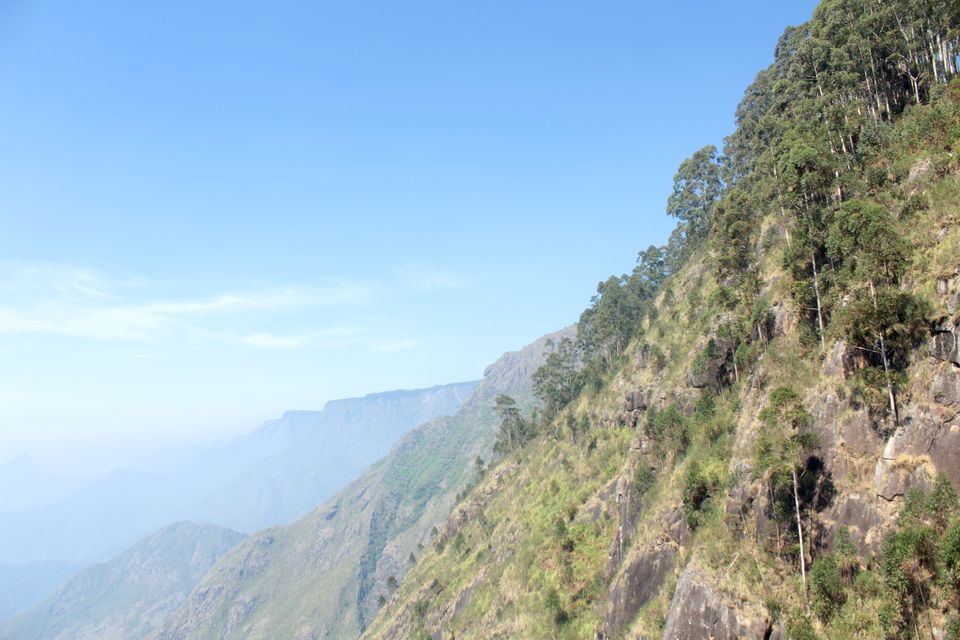 Winter has bid adieu, and Spring has set its foot. With the falling of leaves and turning rustic its sure a bout of colors all around here in Mysuru. The weather has turned predictably hot, a break from the melancholy of things is what I needed.
While browsing through the internet I came across this Canopy Hills Trek on the site of Bangalore Mountaineering Club (BMC). I did try to gather some information on the trek but could only find limited resource, including the one on BMC website. In this post I'll try to document the trail and the difficulty level of the same.
Located near Vattakanal (around 6 km away from Kodaikanal), inside the Kodaikanal Wildlife Sanctuary. A word of advise; this trek should be done ONLY with an experienced or a local guide. As the trail passes through some dense foliage and chances of losing sight of the trail is fairly easy.
Day 1: Trek from Kodaikanal Wildlife Sanctuary to Vellagavi
We were 17 in total, and BMC had arranged a bus till our trek start point. If doing independently you can take a bus from Bengaluru to Periyakulam. From Periyakulam you can take a bus or auto till the entrance of Kodaikanal Wildlife Sanctuary (or Kumbakkarai waterfall).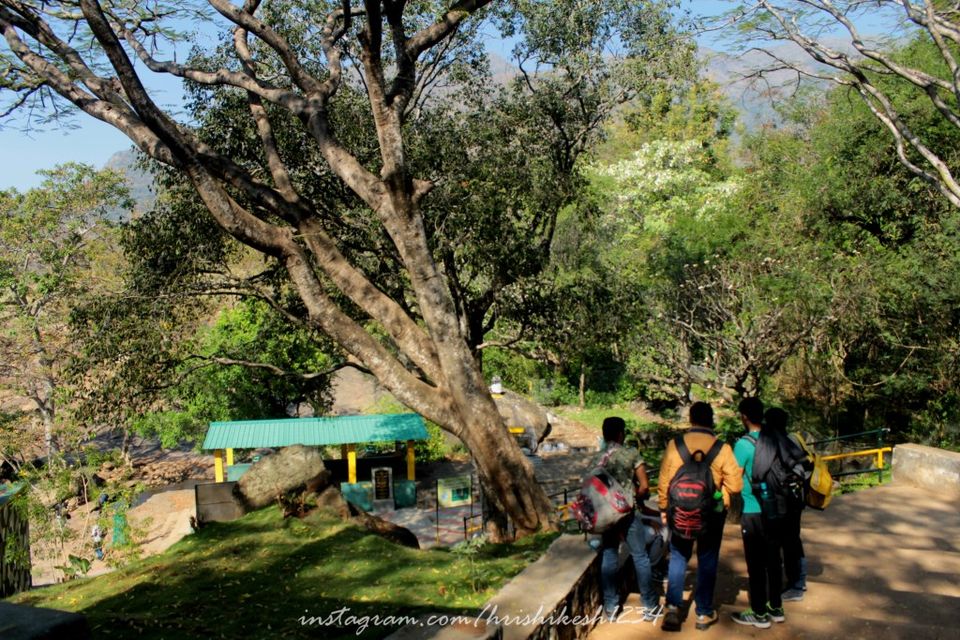 Day 2: Through the Shades of Eucalyptus Trees: Trek to Vattakanal
We woke up to a sprightly morning. I didn't have a good sleep owing to a cramped sleeping space in the room. Nevertheless, we all got ready by 8 am to continue with our 8 km of 2nd half of the trek to Vattakanal. With some nice, home made idlis and tea we thanked our local hosts only to move on our path.
Our guides had assured that today's trek will be much more relaxed and easy then yesterdays. Based on this assurance we set out on a leisurely pace. Baring some section most part of the trek was under cool shade of the sky-scrapping Eucalyptus trees.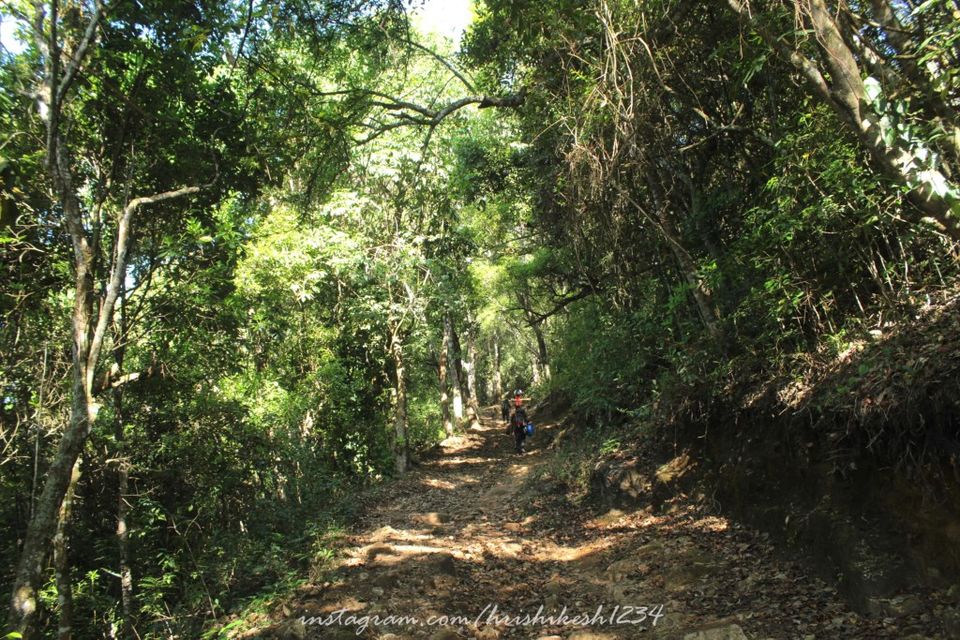 Vattakanal is still relatively unknown in the tourist circuit, and hence the crowd here is much sparse than compared to Kodaikanal. You can see much litter around, suggesting we have entered civilization again. Hordes of tourists are making their way crossing us. Numerous shops line up offering variety of refreshments. We took shelter in one and had some refreshing lime juice and buttermilk. Rested there for like 30 mins before making our further up to the main road. We had to walk for around 1.5 kms on a narrow road before we reached the spot where our bus was parked.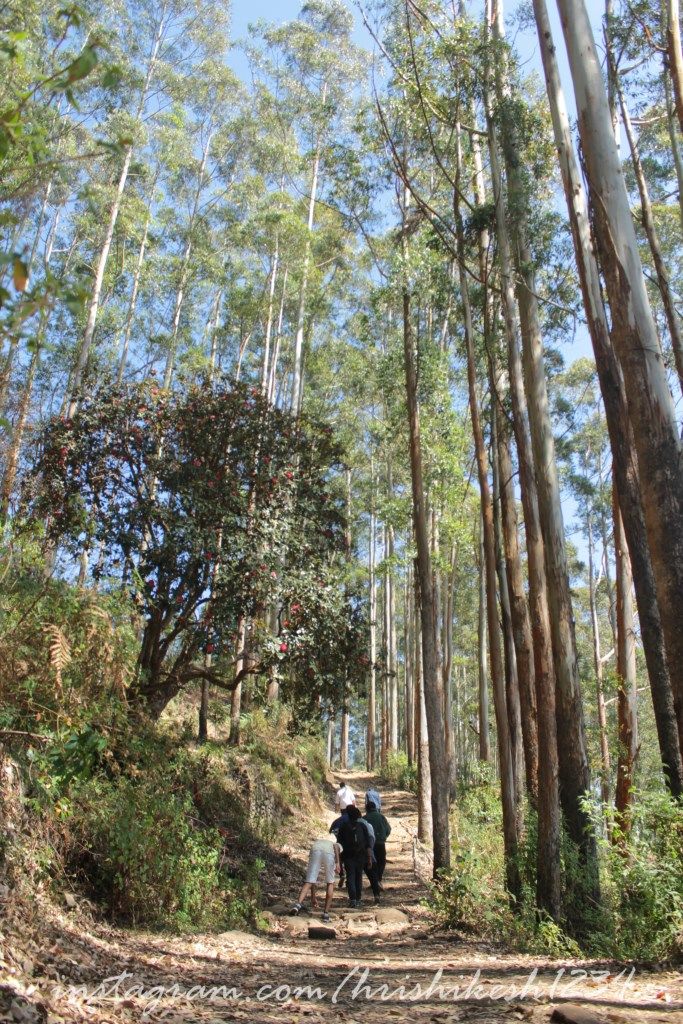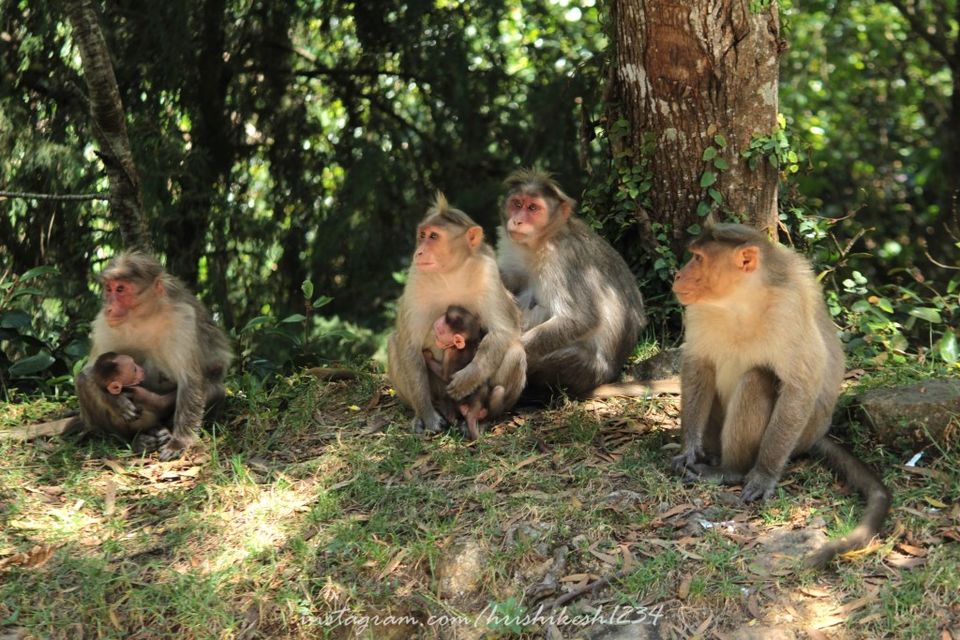 Spring may not be the right season for this trek if you are not fond of the excruciating heat, dryness, and if more of a green-forest guy. We paid for our entrance fee and started off the trek at around 9 am. The Kumbakarrai waterfall is a major tourist attraction, right at the entrance of the forest. However, it was completely dry today. We crossed the waterfalls to enter the forest. Another important thing to keep in mind is to ensure carrying 3 ltrs of water with you, as water sources may have dried up during off-monsoon seasons. The trail was fairly flat initially with huge trees to give you shade at moments, offering clear views of the hills on the other side. But most of forest have shed their leaves, giving the entire landscape a fairly brownish-yellow color.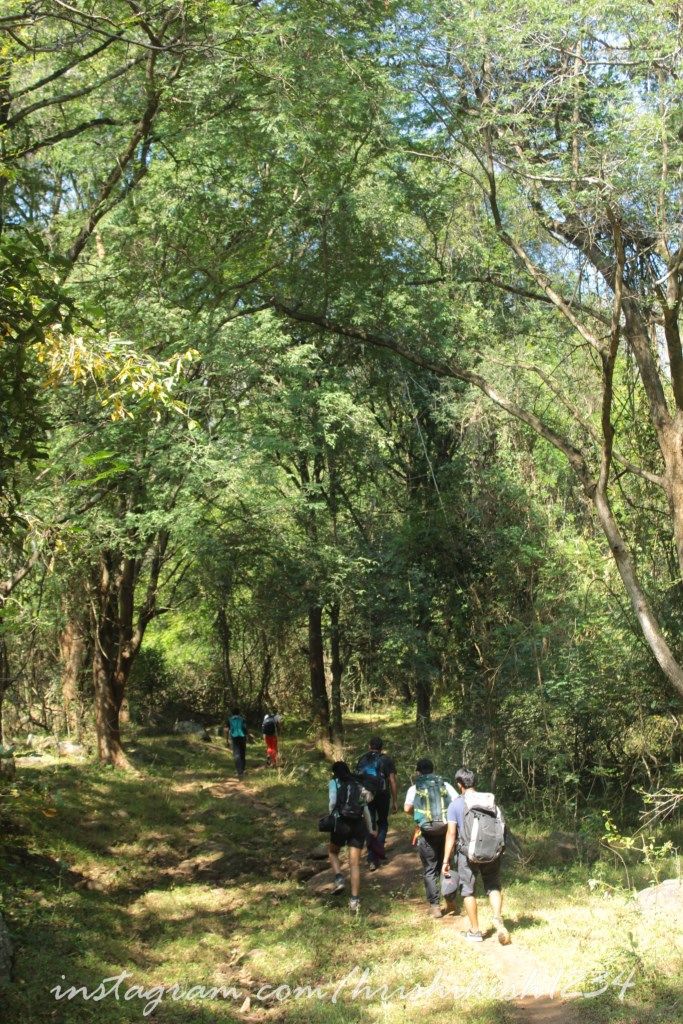 Its not the most pleasant experience to be walking under a scorching sun. With a bit of ascent now the group was easily split into 3 batches. With a zig-zag trail we are on our way to Vellagavi which is around 8 kms trek from our starting point. We've been trekking for the last 2 hours or so and no sight or traces of human habitat could be spotted.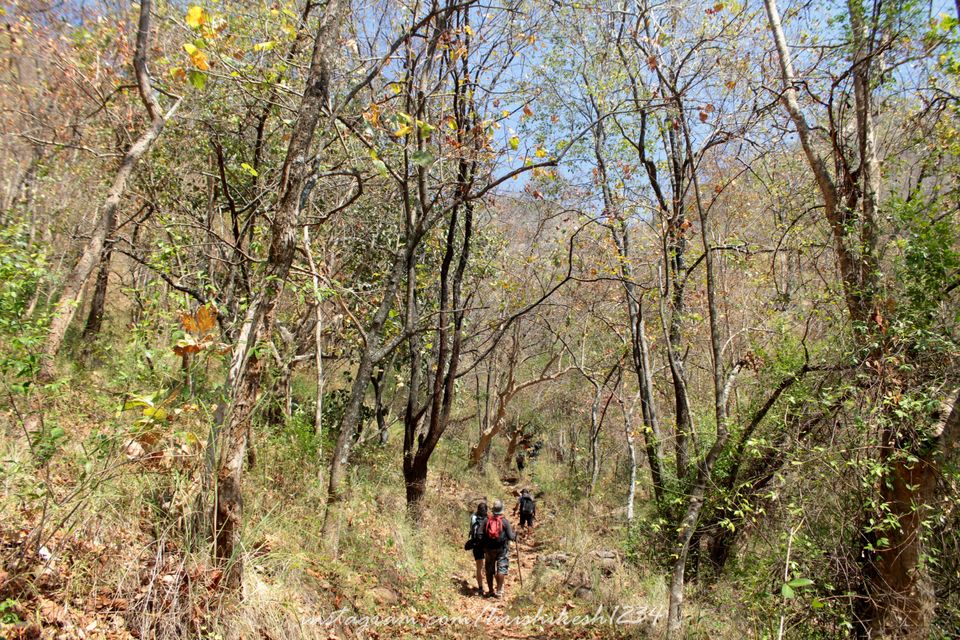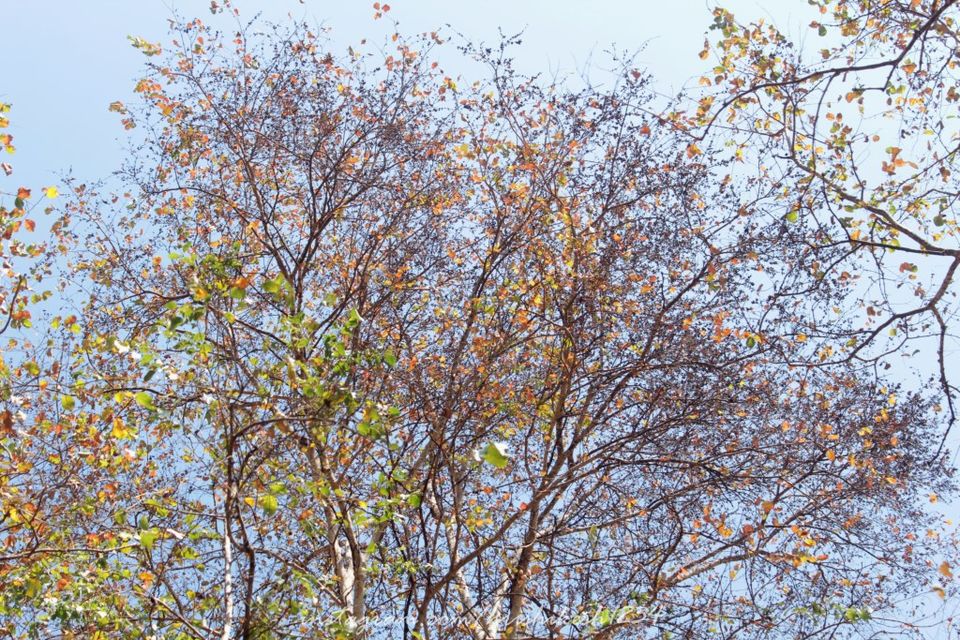 The forest is so dry that it just needs a small spark to lit up the entire valley into a ball of fire. And mind you forest fires are quite normal during this time here in this part of the region. We keep marching on hoping to reach our camp for the day as early as possible. Our skin is nicely toasted by now. But all around it made for a riot of colors, as we walk on rusty brown leaves. As it was really getting tiring and our bottles start to dry up we saw some huts far away, and a pipe with flowing water. Mighty relief!
We rested there for some good amount of time, splashed our faces with the cold water, and drank to our hearts content.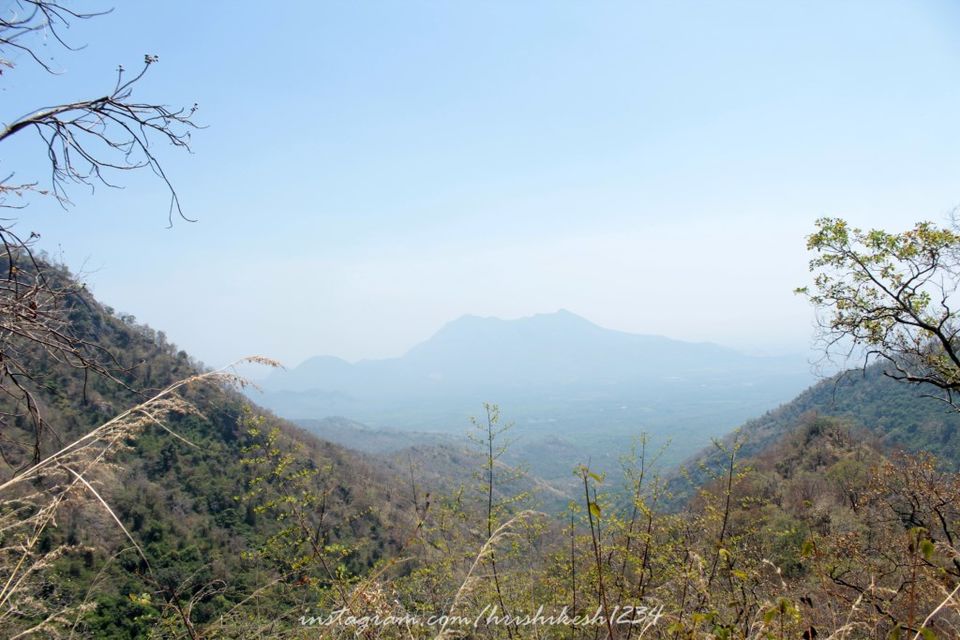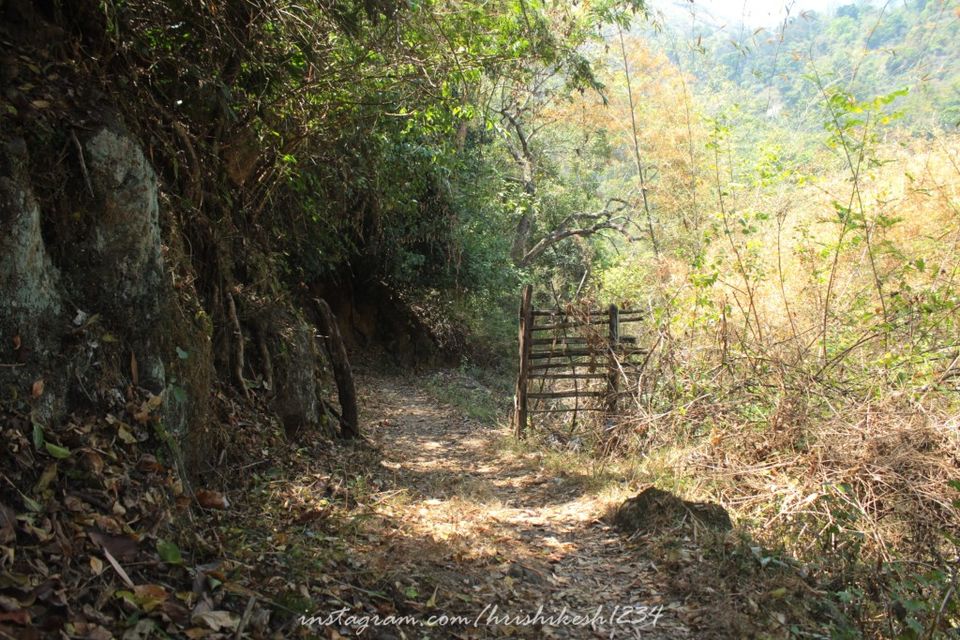 We encountered the first humans who were tending to their cattle and horses while we crawl up on our path. It was full of shade all around making for a pleasant, slow hike up. It was around 2 pm by when we reached the Vellagavi village. A small settlement with surprisingly TV in all households but traces of mobile network. Our lunch was already ready to be eaten; we just quickly unbuckled our rucksacks and went inside for some simple yet delectable local food. Local wholesome food served on banana leaves is all that we needed.
After a sumptuous lunch we all lay there on the cool porch. Everyone then turns on to their backpacks and shoes. Surprisingly for me we wouldn't be camping in the village but hike up 1 hour up to a vantage point where our camps have already been set up. Reluctantly I also squared up to proceed. Taking even a step more after a good lunch on a trek is a treacherous feeling. Anyways, we all fall in line, back on the trail to gain more altitude.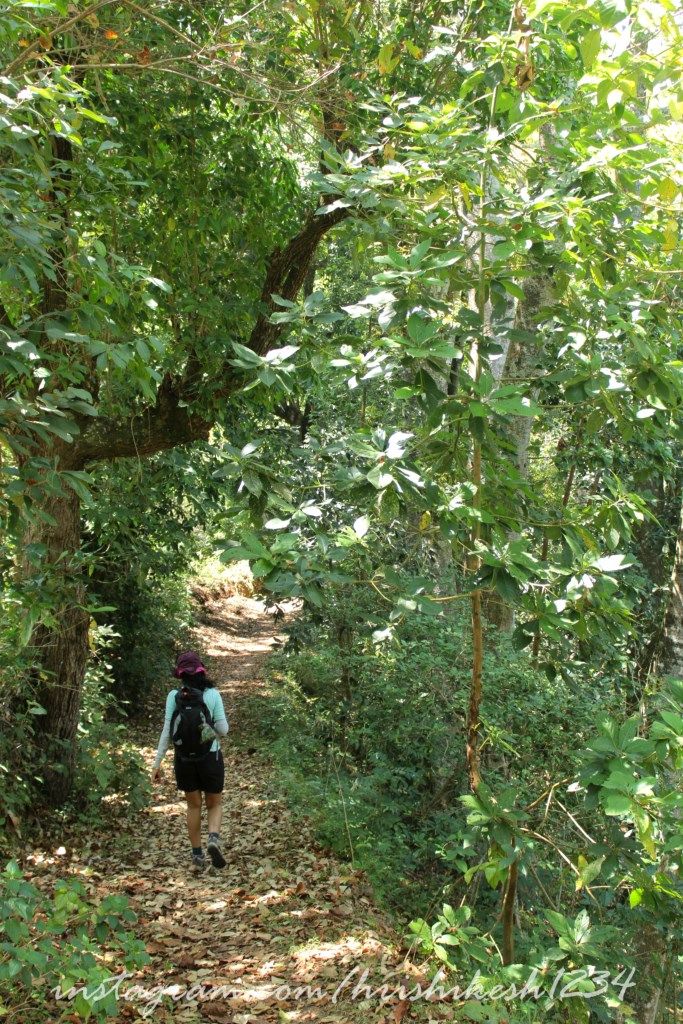 We reached our actual campsite with an onward trekking of around 1 hour. This place had an amazing 360 degree views, and with a little more effort gave a birds eye view of the entire valley. Sun is about to set so we decided to hike up the hill just behind our camp. A quick hike up of around 20 mins got us on top of a hill offering grand views all around. We sat there, gazing at the setting sun, doing nothing...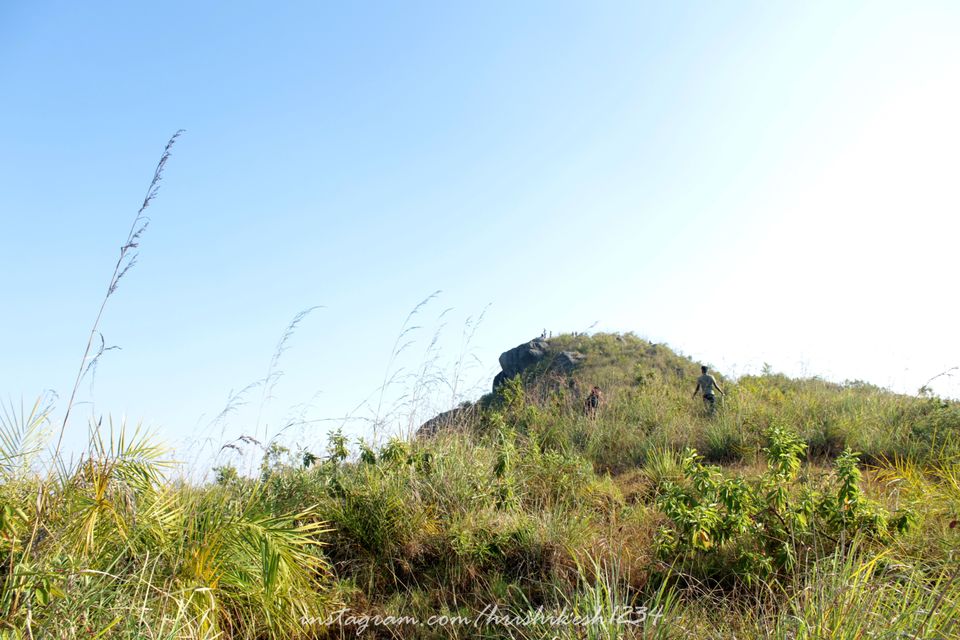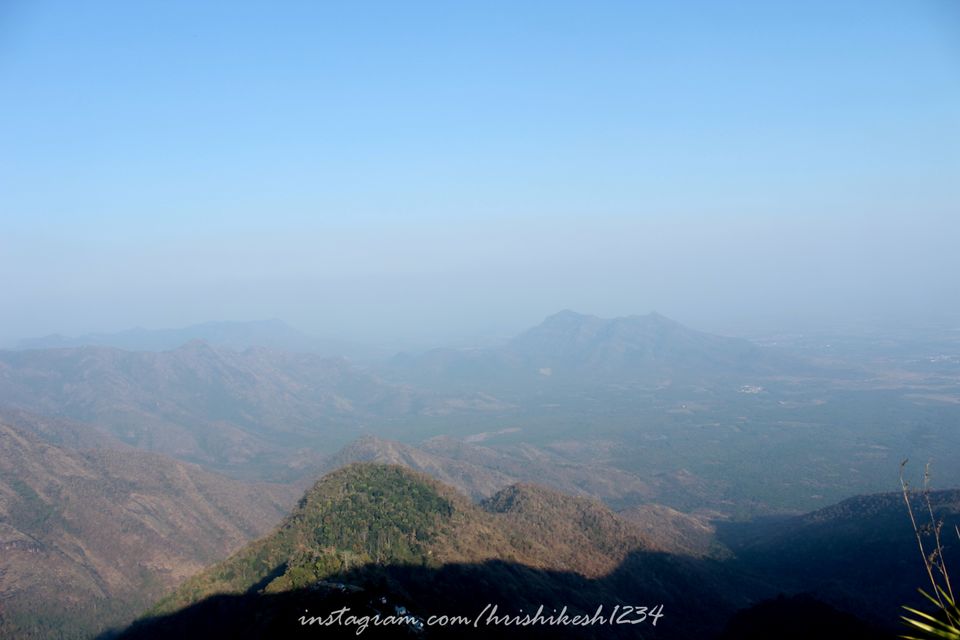 As it started to get dark we walked down back to our camp. It was a full moon night. We just sat on the porch, gossiping and chuckling till late night. But not before a feisty dinner of chicken gravy and rice, to everyone's surprise! It was a tiring day and all needed some much comforting sleep. Tomorrow we walk up to Vattakanal to finish the trek.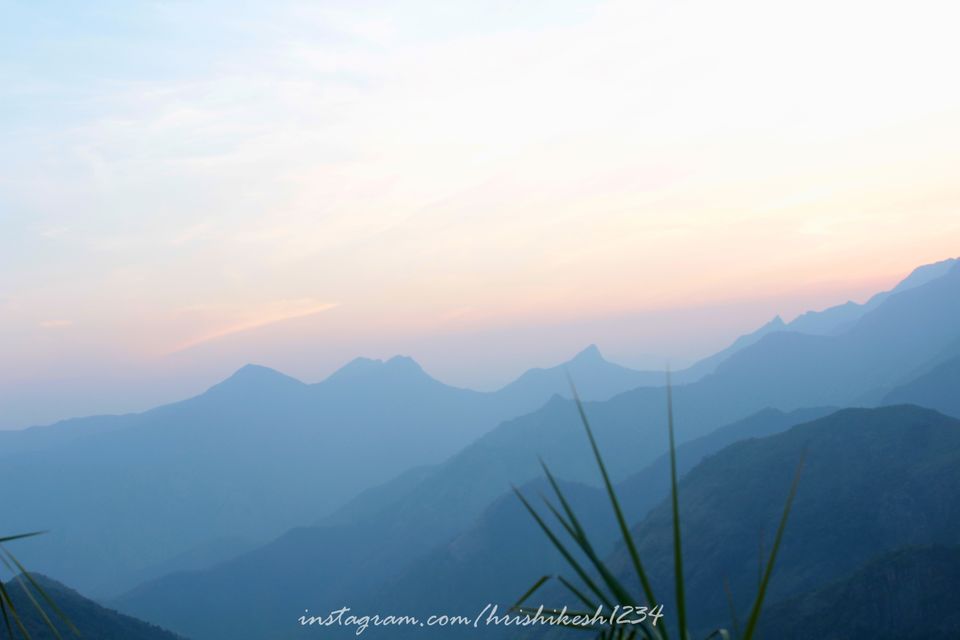 What the guides didn't inform us today's day would be mostly spent on gaining more altitude, and mainly ascent. Slowly, steadily we kept our momentum. But it was still a better day yet compared to yesterdays trek. The shade kept us cool, the breeze ensured we stayed dry.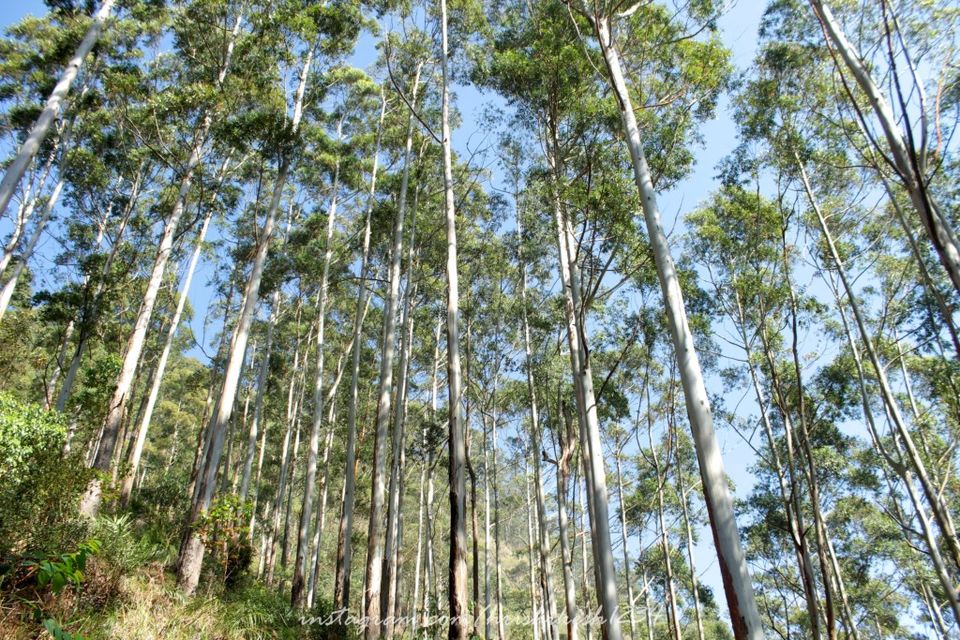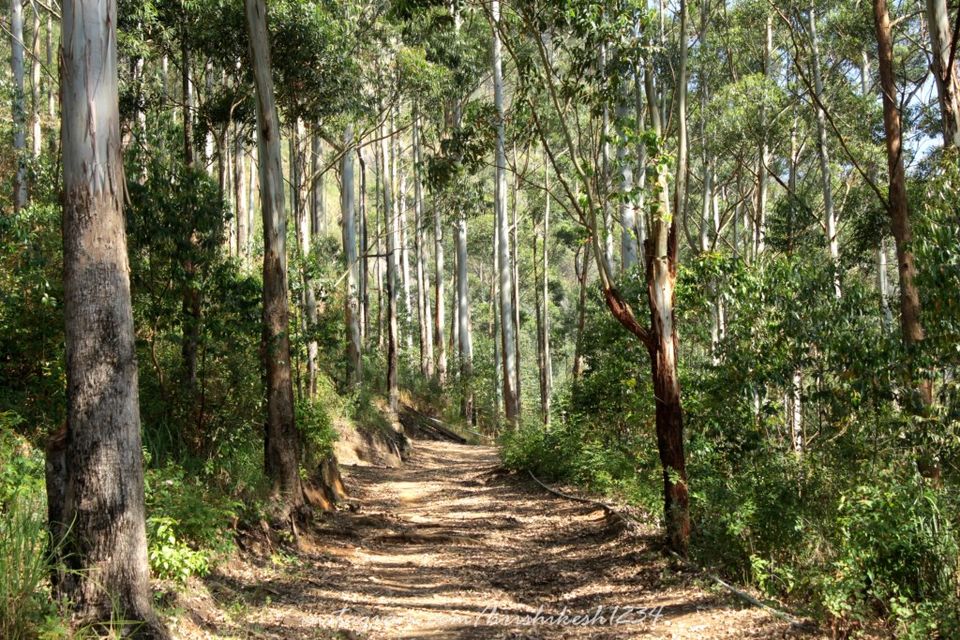 Even at our slowest pace we could see the noise of the tourists flocking Vattakanal. We had covered today's 8 km target distance with relative ease I guess. It was a Sunday and lot of tourists flocked to Vattakanal. We reached Echo point which marked the end of the trek and our adventure, perhaps. Echo point offers some amazing landscape views, albeit one has to be extremely careful while posing for that one photo. One wrong step and you'll fall down to thousands of feet.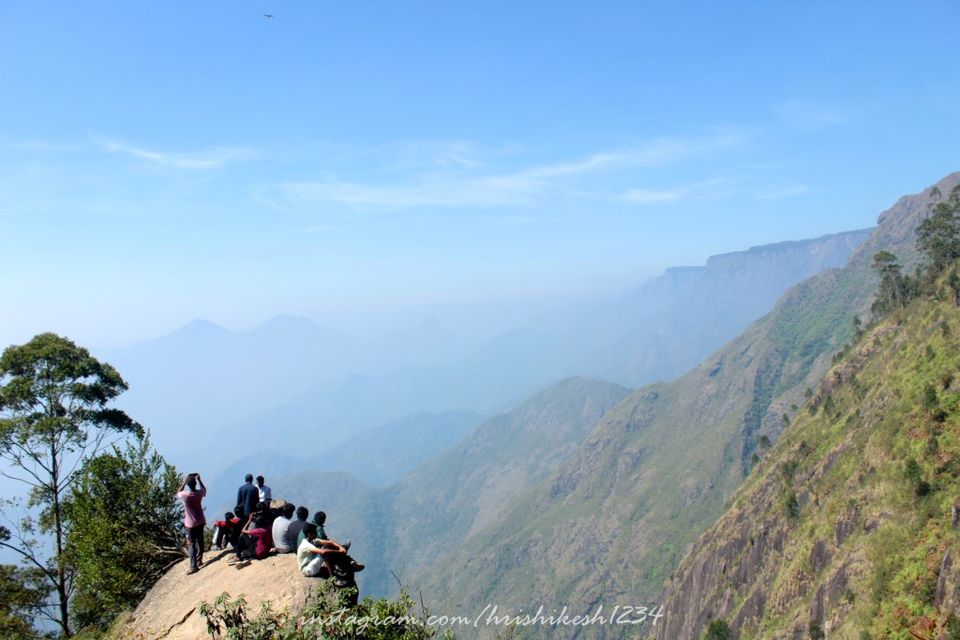 Just across the Echo point is yet another tourist attraction; Dolphin's nose. Its a huge slab of stone, protruding out, giving an impression of nose of a Dolphin.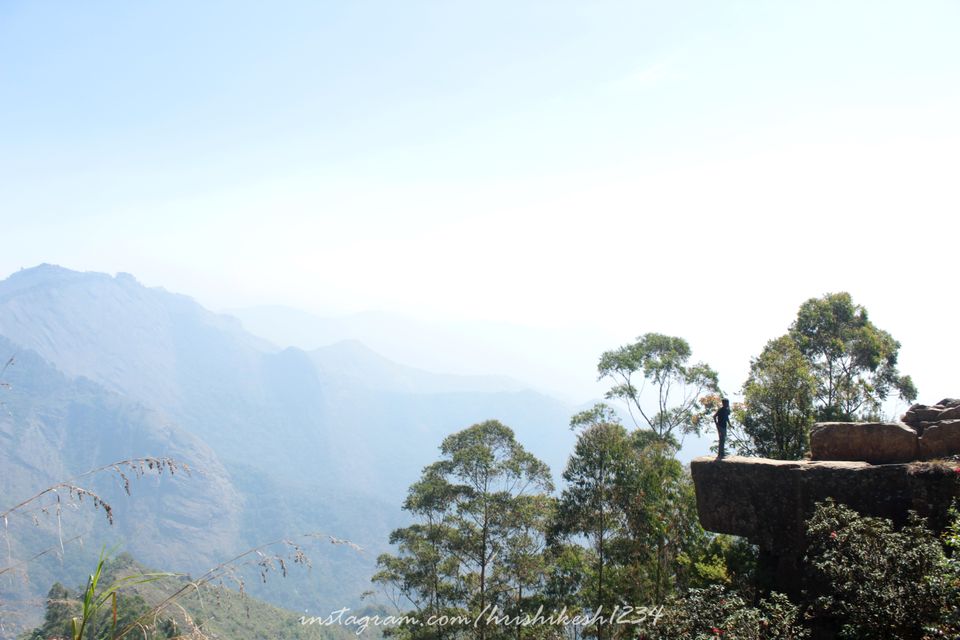 You'll also find lot of monkeys while walking till the forest entry point of Vattakanal. Be careful, anything suspicious that you may hold to them will invite their attention. There's also this small waterfall near the entry point which draws lot of crowd. DO NOT drink or put that water on your face, its dirty!
By the time we reached our spot where our bus was parked there was only one thing on everyone's mind; FOOD! And lot of it! We drove down to Kodaikanal and gorged on some mouth watering Biryani.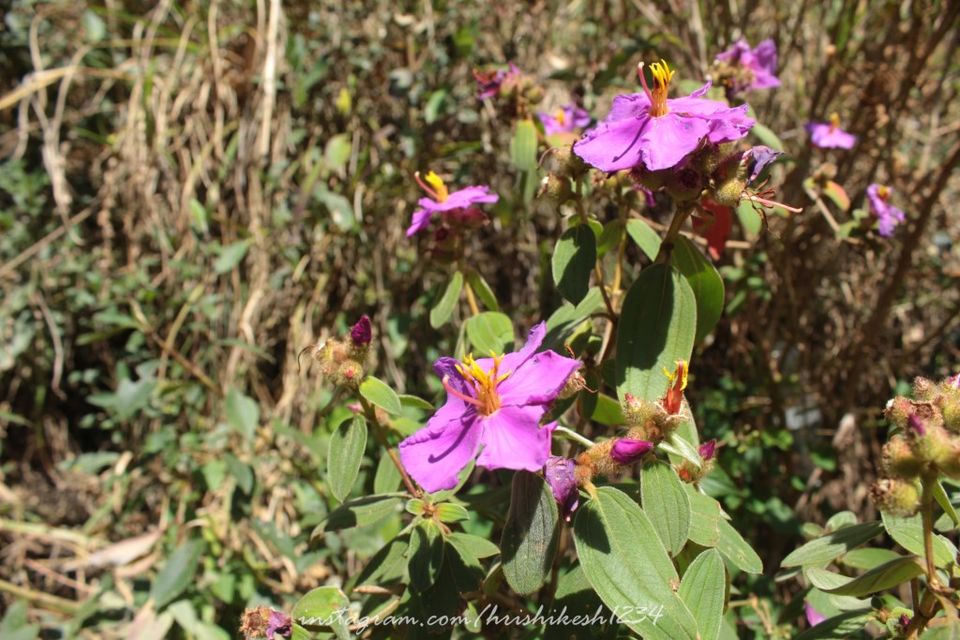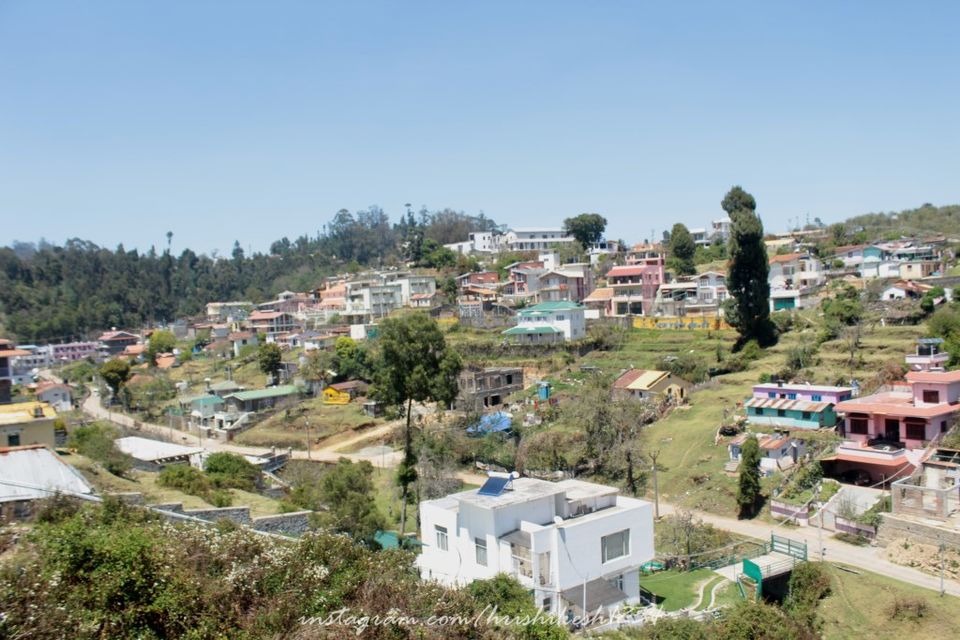 After a long, tiring bus ride we reached Bengaluru at around 11:45 pm, me again carrying on with my onward journey to Mysuru by train.
This trek is one that can be described as an ideal trek, but I'm happy that not many know or visit it. Maybe I chose the wrong season to be here, because of the heat. I'm pretty sure the valley wakes up during the monsoon, and is a treat to your trekking senses.
Arrange Your Stay in Vellagavi
If you are planning for this trek and want to get your stay and food arranged at Vellagavi then you may contact Dhanpal at 089408 07130. If you speak Tamil then it would be easier to communicate with him. He can organize your stay and food at a very nominal price.