We all face this problem of landing in a big city and having a day off but don't know where to go and relax or what places to see.
Here I will help you with Must see places to visit when at chennai.
Start your day with a lovely fruit based breakfast, give yourself that healthy boost and head to Greams Road to FRUIT SHOP ON GREAMS ROAD for the lovely smoothies, fruit salad and custards. Don't miss their  tender coconut pudding, best I have tasted.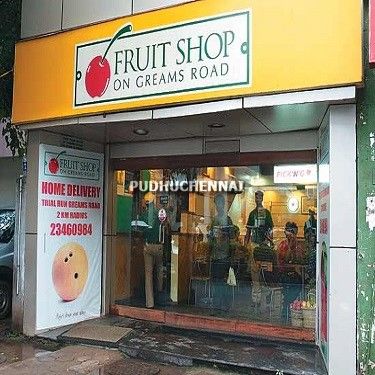 Second spot is to go to the Marina beach. You can just take an auto and reach there and spend the early day basking in the sun and sand and may be relishing coconut water.
Now it will be time to lunch so visit Karaikudi Restaurant. There are many branches in the whole city, grab the meal at any one of them and order Chicken or gobi 65 for sure.
After lunch, head to  phoenix market city mall at velacherry road which is abit off the main city but the best mall in the city, watch a movie, do some shopping and head to main old city.
If you are a woman, chennai is your city to gather some best sarees, head to Pothys.
Lastly end your day, with a lovely dinner at Taj Fisherman's Cove restaurant Bayview. Let time get frozen and enjoy a candle light dinner along with the sea breeze.