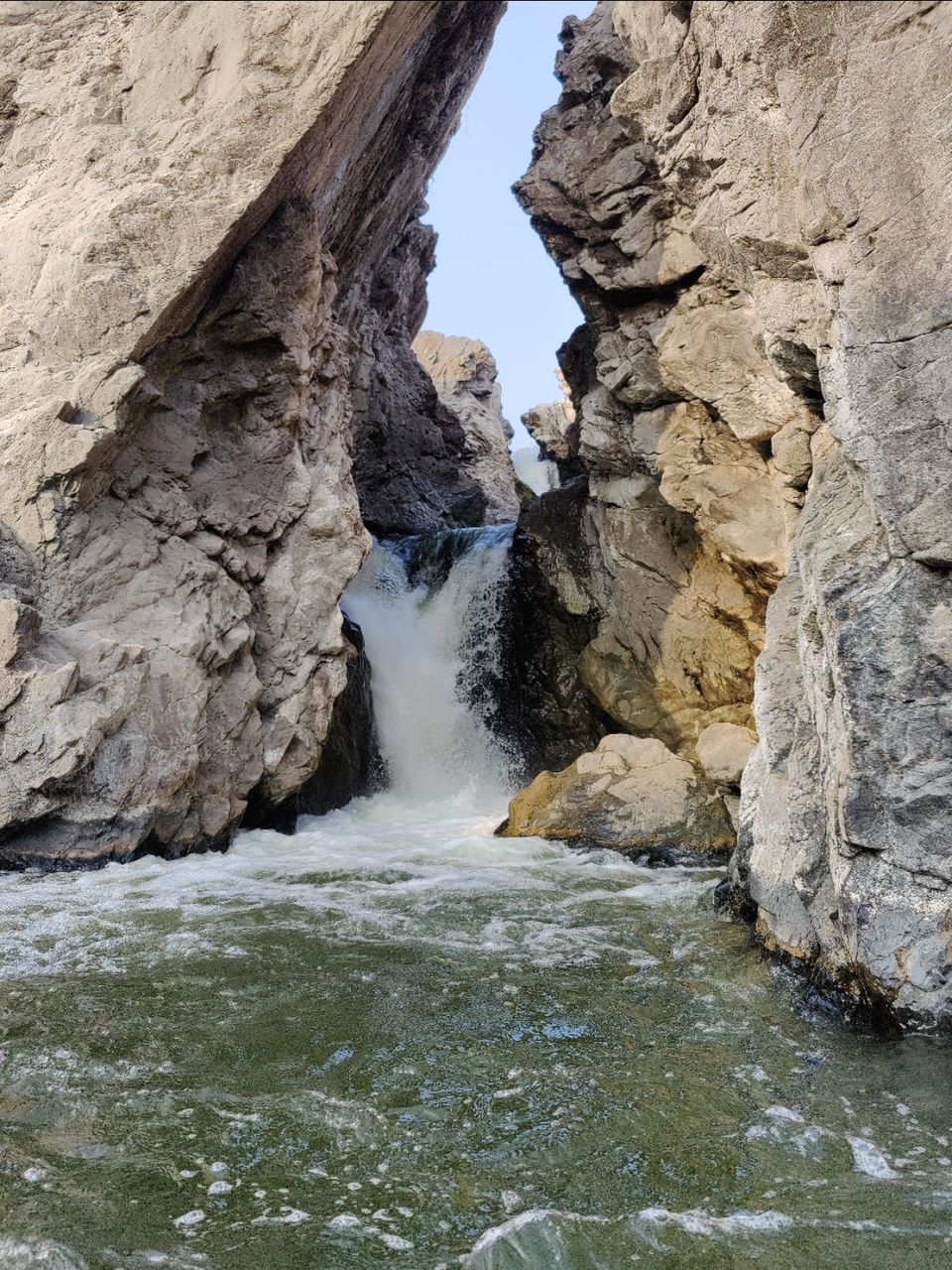 Place: Hogenakkal Fall, Dharmapuri Dist
Background: "Hoge" in kannada is smoke and "kallu" mean rock... So the name indicates smoking rocks... After going there, you will feel that for sure...
What to see there: A beautiful falls.. Some say it as Indian Nayagara. Actually its not one fall, but there are lot of falls. This is a border between Tamilnadu and Karnataka. So people call those falls as Tamilandu falls and Karnataka falls. And main thing to see is Karnataka Falls only. They call it as Main falls.
How many Days: Just a day trip from Bangalore
Total Distance: Depends on route you take. I took NH route and it came total 350KM up and down.
Route: There are mainly 3 routes which people take... I took the First one as I don't know tamil and don't want to take any risk on the way....
Bangalore - Hosur - Krishnagiri - Dharmapuri - Pennagaram - Hogenakkal
- Owesome 4 lanes NH road. U can go at 140 speed also
- ~175km
Bangalore - Hosur - Rayakottai - Palakkodu - Pennagaram - Hogenakkal
- 2lane ok kind of roads...
- ~160KM Route-3:
Bangalore - Hosur - Denkanikottai - Anchetti - Hogenakkal
- This is also 2 lane road but here and there road is completely damaged.
- Hilly road and hence u cannot go in super speed but can catch up good views
- ~120km
Bext Time to Visit: Its all depends on what you like... This place is always hot and during summers it reaches 40s. During dry summer, the water will be less but you can enjoy a coracle (in kannada we call it as theppa) ride from bottom of the falls. They will take the coracle near to falls. And also can swim in river anywhere you want. But water fall will be very small and may not look that great. During winter, there will be huge water flow and you can see gigantic flow.