I have always been a mountain person and staying in Delhi gave me all the reasons to visit Himalayas over and over again. It was sometime ago, when my friend from Bangalore suggested that we plan a trip to Kodaikanal, a 'hillstation' in Tamil Nadu. Not only had it given me an opportunity to explore the other side of India but also understand uniqueness of southern landscape and beauty.
1. Southern Queen of Hills:
Though Himalayas have their own charm but visiting a hillstation in South, which usually is famous for beaches and forests, is altogether a different experience. You won't find snow laden peaks down there but a view full of clouds and lush greenery is a sight in itself. Monsoon here is always fun, sipping best filter coffee when it pours heavily and walking around the town when it drizzles, both are equally pleasurable! For the best view, you can take a walk along Coaker's Walk.
Coaker's Walk can be at a walking distance from your hotel/accomodation if you book your stay in the main town near Bus Stand, while I'd recommend you to hire a taxi to visit Dolphin's Point. You need not arrange this facility beforehand rather your hotel can help you with on the spot bookings.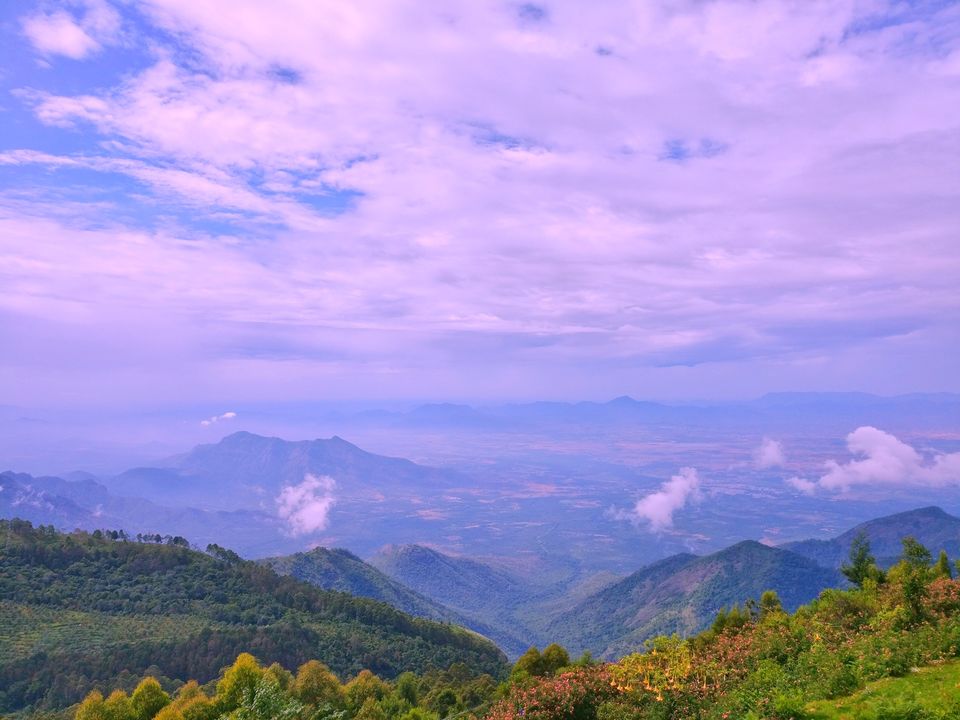 2. Kodai Lake:
Situated at the heart of town Kodai Lake is spread across 4km of perimeter. There are various boatclubs from where you can rent paddle boats. They also offer bicycles on rent so that you can ride next to this huge lake and enjoy pleasant breeze. If you have all the time in the world then I'd suggest that you walk around the lake, slowly and steadly, absorbing the green beauty and admiring graceful gardens of the resorts and bungalows built nearby.
3. Vattakanal:
Approximately 6kms from Kodaikanal, there's a silent valley called Vattakanal which is a paradise for those who want to escape the chaos of urban world. A place to be appreciated for its serenity, silence and low keyness. Make sure you hire a taxi of your own since bus connectivity is not much reliable.
PS – You will find better shrooms here than Kodaikanal.
4. Chocolates:
Just for your information, Kodaikanal is also famous for its variety of dark and white chocolates and spices. Instead of packets, you can buy chocolates here in kilograms! If you are a dark chocolate and coffee lover, pick Brazilian Coffee chocolates from the main market. Not only it layers itself with dark chocolate but is filled with crunchy roasted coffee beans.
5. Dolphin's Point
If its a hill, there has to be some hiking. Dolphin's Point offers clear view of lush green valleys and hills with clouds floating on the top. At one moment, the view will be hazy and in the other, it will all be clear. Drizzle during monsoon will add to the scenery and make it colder yet pleasant for you to trek down to the point and hike back. Oh, it takes only 15-20 minutes to reach there.