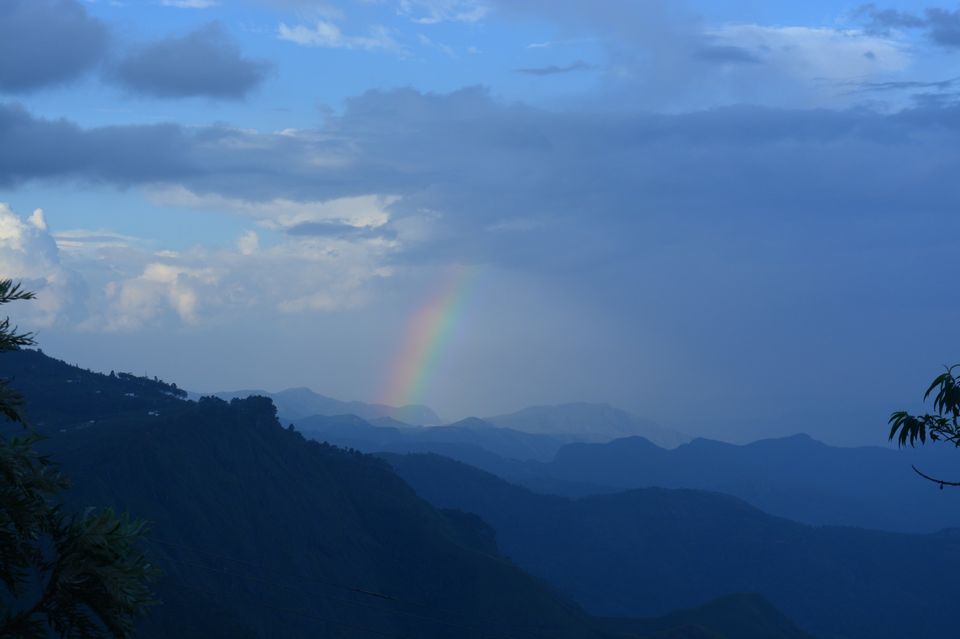 Sojourn a Dreamy world
Having settled down on my berth of the sleeper coach, of this train headed to Alleppey from Kodai road railway station. I set my self in relaxing position expecting to fall fast asleep due to over-exhaustion of a hectic travel throughout the day, with the rhythmic chorus falling into my ears, comforting enough like a lullaby taking me into a deep meditative blank space unsullied by any random thought and reviving the memories of the past seven days I spent in Vattakanal, which was remotely located about an hour away from the hustling touristy city of Kodaikanal.
I was staying in a beautiful cozy homestay amidst the foggy Pallani hills with an open wide bird's view from my room's huge windows facing the valley filled with clouds. Sometimes they even sneaked into the room through those fancy windows I ever came across, delivering much better air-conditioning than any technology can ever offer. And why fancy? Because right beside where the window facing chairs were placed, we had a small fireplace giving us enough warmth to spend all nights with one person always engaged in keeping the fire alive and the other gazing outside at the thunder shutters occurring in every few seconds, highlighting the valley beneath. Obviously, we took turns because none wanted to miss any sight. Imagine the fire dancing on the rhythm of the music playing in the background and the thunders in the clouds both happening simultaneously in one frame.
Taking long walks into the picture damp forest floors covered with fallen remains and dead leaves with each step you hear a crunch. I don't know if to consider oneself lucky or unlucky to occasionally have a chance of spotting a wild boar luring around thick thorny bushes or encounter super muscular Indian Gaur to stop us and give away first. Followed by our arrival back to the village and usually stopped by Altaf's café (where we were spending quite a sufficient time sipping on our teas and coffees or to just grab a delicious Israeli meal, satisfying our hungry stomachs) and continued doing the business that each one of us admired. I generally just gazed at the clouds approaching my table and soon found us sitting in the midst of the cloud which seemed afar just a few minutes back. And the other one I found mostly reading his damn book. Often times, while the clouds spread clear giving a patchy glance of bright blue sky, allowing the sun rays peeping through after heavy rains, we espied several rainbows emerging at once. At other times if we were lucky enough, some even emerged just a few meters away from my table going past across the valley, maybe till somewhere we fantasized that unicorns exist, my partner usually cracked jokes about and he pretended to be bored to see this happening every day. We giggled, watching people go crazy over clicking pictures while we enjoyed our not so humorous moments, but still happy ones. Post evening again followed the same traditional chores of lighting the fire and making ourselves comfortable on the trodden unbalanced yet worthy chairs, precisely because of their placement, to catch the view on the other side of the window glass.
Could have I asked for anything enticing enough to make my jaws drop and feeding my soul with something, this dramatic play of the orchestral clouds moving like an unreal world passing by the realms of this existential reality we call 'our world'?