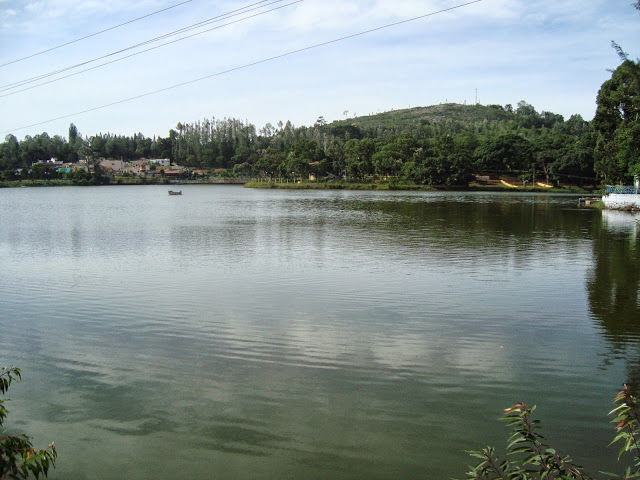 In the previous post you read about the journey from Bangalore to Yercaud, then you take you to the second and the final episode of this series on the sightseeing of the sights here. As you know people, we had reached only at twelve o'clock in the afternoon and the journey was not equal to the tiredness, then after drinking tea we came out to see the natural scenes here. Just below the hotel, the lake was visible in front of the lake.
Cool Sea Yarkod Lake
Click here to read more about
Due to lack of development, the market and shopping complexes have not been seen anywhere, not being overwhelmed by the lack of tourists, it separates them from other places. There was no congestion of travelers like Ooty and neither the forest of concrete like Nainital appeared, but only one thing was just breathtaking scenic views. If you want to see the naturalness of Ooty, then go to these links-
Ooty
Seeing the lake's sight, the car parked at the parking lot near the boat house. Here are three attractions nearby: First Lake, Second Anna Park and Third Deer Park. First of all, we got the boat house because the lake is such an attraction that no one can stop yourself. But one thing was a little strange that there is a lot of money for boating but there are also money to go to the boat house. There were all kinds of names here for boating, and the boats have many times to ride, so this time it was time to ride a pedal boat. It was a lot of fun but in a short time the mind of our little partner got filled and began to cry loudly. Then there was no other way than going back, but even then the boat ride was experienced.
After this it took some rest and Anna went to the park and sat there. These two parks are divided into two parts in front of one side, one on one side of road and another on the other side. This place is not too systematic but because of flowers, Manmoha takes it. Here is also a lion which is the center of attraction for children.
Anna Park's Rang Birgo Flowers
After sitting here for a while we went to the park on the other side. There is a big loot in the name of the ticket here, so it is worth mentioning that this is the same park, then give ticket to only one place, just its name has been changed a bit, Lake View Park. There was only one ticket. This park is well made of the park well, and it is in front of the lake, which attracts the attraction here.