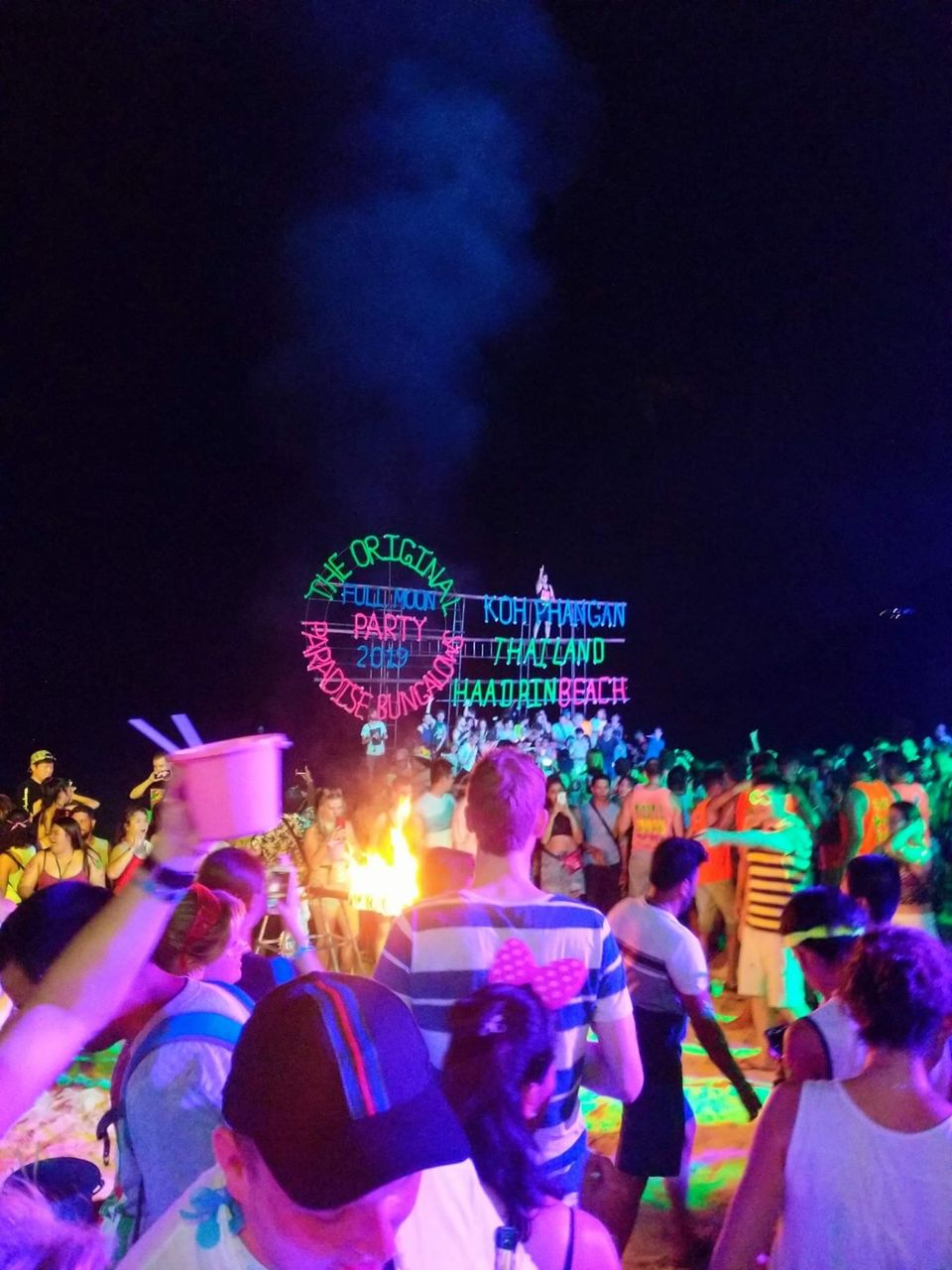 #Bachelor in #Thailand !
Phuket / Phi Phi Island , Krabi - Thailand !
January 2019 !
Well there is no special reason to put this as caption but then it would certainly raise some eye brows for sure .
Did I capture some already ? I hope so !!
I am 30 Years old , Ok Ok 31 Years ( Jan 2019 ) .. Along with it I have still not passed that Agni Pariksha of 7 Circles and get certification of Life Time achievement from my mother . She along with my nearby society is waiting for this feat more than South African team craving to win Cricket World Cup .
Society has some crazy norms . Society see me as someone who has comfortably cross the ideal marriage age by 5 Years , Society expects me to change diapers while I comfortably changing my life experiences destinations . My best friends think that their spouses needs to have company now or probably they want me to face same things what they go through in a lifetime partnership relationship . Society peers have kids and their favourite topic is about admission and schools .
Nevermind , On Top of it , society doesn't expect bachelor is visiting Thailand alone but then who cares for society when you believe in riding your own destiny .
I have visited Thailand 3 times till now and all of the times I brought some good memories with me . Being in full time employment left you with very few choices to take out time but then Solo Travelling with no accounted responsibility of Babu , Baby & Shona everything is so much sorted and manageable . So travelling during nights and you would still get decent 48 hours straight away to enjoy your life in all your trips .
Every festive time flights tickets in India gets to sky rocket height and soon you would realise that Delhi - Goa - Delhi is 18000 INR and Delhi - Andaman - Delhi is 48000 INR . Probably at that time I realised that Delhi - Thailand - Delhi is available at 22000 INR . So probably if the expectation is to go Andaman then why not witness Andaman at Thailand with more than half priced ticket .
I made my decision at this time that tomorrow I am leaving for Thailand . Got my tickets done as well .
Next day I reached Airport , I took my boarding pass and headed towards immigration counter . The only thing I loved the most is Visa on Arrival . And sometimes I wonder if any day any Genie appears in front of me then I would ask for Japan & Singapore passport ( Strongest Passports ) . No worries Thailand allows Visa on arrival for Indians and wanted to go though formalities asap .
So at immigration counter was a young lad government official sitting at counter . While in the queue I reliazed that he is asking too much questions from all passengers going abroad . May be this is his style but then let's face it . These are just mere questions anyhow .
I reached at counter and said Hi to him . He put his focus on my passport and asked where are you going and I said Thailand . He said why are you going there and I said Tourism . And now he lifted his head , probably like many others with image perception issues he shouted in his mind that Fuck you , it is Sex tourism and then he was sitting on a responsible chair so his reaction was normal from his words not from his body language . But then he didn't stop here he asked again , you already have been to Thailand multiple times before and why are you going now . I told him actual reason why would I spend same money flights to locations in which I could have had exotic experiences and rather to cover these native locations any other day with decent pricing . He didn't seems to give up and said but why only Thailand again . Now I told him look at my passport and see the stamps , why didn't you ask me about other locations of UK and other European countries ?
This time he finally smiled and later whisper in my ear while I was crossing by " Going Thailand Often Is Injurious To Health " .. I just smiled back because this is too much less time to make his perception corrected about a country . The problem is not just about his perception but many in large numbers . All thanks for those mass corporate sales meetings and conference and mass dealers award meetings that people carried and brought back perception about Thailand as a country .
Nevermind we can now ignore the ignorance of some and move towards onboarding flight .
I am typical in terms of picking my seat in flights , so I need Aisle seat , left side on front side of plane and I have been blessed that staff at counters never denies me. I had some bad experience recently when three girls wanted me to change the seats because they all wanted to sit together and then it was hard of them to understand that I asked for my seat preference .One of them said that do you want to sit here along with us that's why you don't want to change seat and I was sure this time I couldn't bear them for next 3 hours and finally changed my seats through crew . May be going without a proper gratitude is a lesson for their stupidity and they might learn to behave next time . Nevermind this time it was no where like this . I got my seat , decent couple seating next to me and then Cabin crew with hairdo just like how Italians do . Swear by God's of Hair I couldn't resist watching her hair and probably it was a God's signal that all will be good now .
Behind me was some 70 years + old uncle who probably was visiting a plane ride for first time and he had too much energy of queries from nearby that people starting feeling that even Old Delhi Railway Station has better silence corridors . With all these incidences I calmed my soul because I know oldies behaves this way . I remember he was shouting we would go to Pattaya & Bangkok and I wondered what will he do in Pattaya and then I corrected myself as well ... Perception Issues ... Perception issues .. and I am back to reality .
Now this was landing time and all lights were dim , window sheet opened and I am waiting for a smooth landing . I don't know about others but I still have a fear in landing and take off even after landed at dozens of carriers in various Airport of countries .
After 10 minutes we had an announcement and it was in Hindi .. " Please attention passengers ( In a fearful voice ) , The life jacket inside your seat ( stammering voice ) and pause for 5 seconds ... This was a time when my hand was on left side of my chest and I knew we are in trouble . I was so helpless that I couldn't give a final call to my mother . Probably that incidence made me reliase that I love my mother the most and she was first one I wanted to call . By this time I could have had heart attack but then cabin crew stated that " The life jacket inside your seat should not be touched , moved or taken away and doing this is a punishable offence " .
That was a sigh of relief and a life saved from a cardiac arrest .
I wanted to shout loud at that Air hostess that in my life during flight landing , I have not heard any such announcement and it should not be there but then when we landed and she came outside .. She was same with Italian Locked Hair and I couldn't say anything to her . Probably her beautiful hair saved her from my anger and Spice Jet would give her a standing ovation of completing this feat .
I just waived my hand while leaving and that is it 😊
Reaching Airport was so much different because our neighbors were in plenty . You know that whenever we find our Chinnese neighbors , we are Super Power in terms of population . The 30 minutes VOA process took 5 hours and that's ok .. All will be good now .
Later Reached Phi Phi through ferries and took a boat ride for two days . Adore the views , beaches , islands , swim in Sea ( Precisely , Acting to swim ) and loved the nature .
I am so much in love with Thailand ♥️