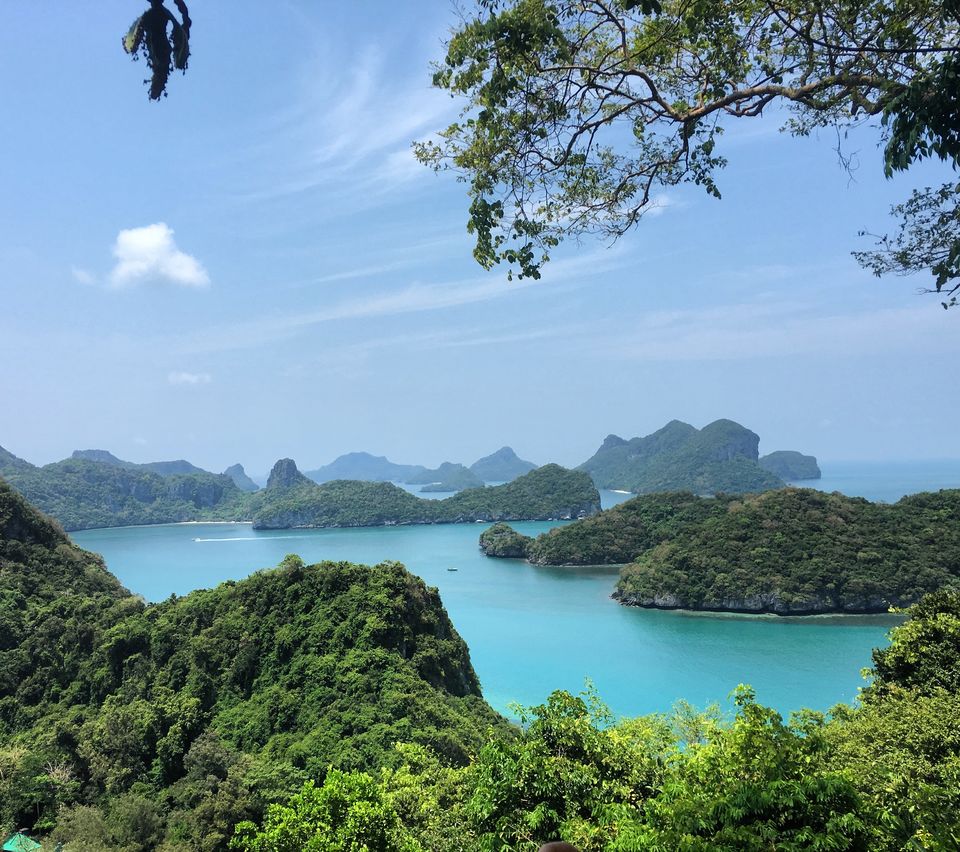 "I didn't know where I was going but I promised, it won't be boring" And this time it was impromptu to such an extent that I was sure that I am doing this just before 2 days of my travel. I was on an official visit to Bangkok & luckily I got to know, that I do not have any work on Thursday & Friday which gave me a long weekend & without wasting a minute's time I planned my itinerary to visit Koh Samui.
Koh Samui was in my bucket list right from the 1st time, I have been to this wonderful country. Somehow I could not make it during my 1st two visits, but this time I couldn't lose on the opportunity & packed my bag instantaneously after getting the break. I booked my tickets via AirAsia which costed me around 4000 THB (two ways). The journey time is a little longer compared to the regular flights, but it is less than half the price of the direct flights. I also scrolled in booking.com & booked the best rated cheapest accommodation that was camping by the beach side. The place looked mesmerising in the pictures & I was hoping it to be the same in reality. This time I did not have any plan for the rest of the things, as in what should be the itinerary every day & so on which is radically very unlikely of me. I just thought, this time, let me go with the flow & enjoy the moments most importantly.
Day 1, Thursday, 07:00 HRS: I board my flight & it took around 1 hr 10 mins to reach Nakhon Si Thammarat. The transports were very methodically arranged by AirAsia. As soon as we landed, we were directed to the AC vans which would deport us to Don Sak pier. It took 1.5 hrs from airport to Don Sak Pier & at around 10:30 hrs, we reached Don Sak Pier. I was captivated by the view of Don Sak Pier itself. The colour of the sea was vibrant; the pier was surrounded by small mountains, a gleaming white statue of Buddha from the mountains was an added panache to the beauty of the place.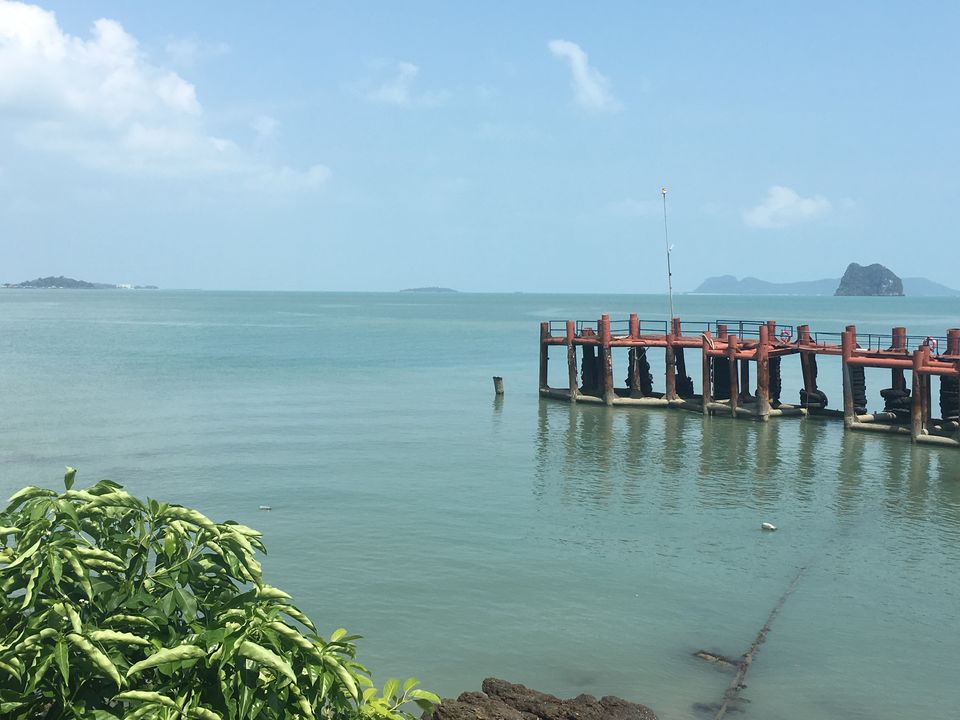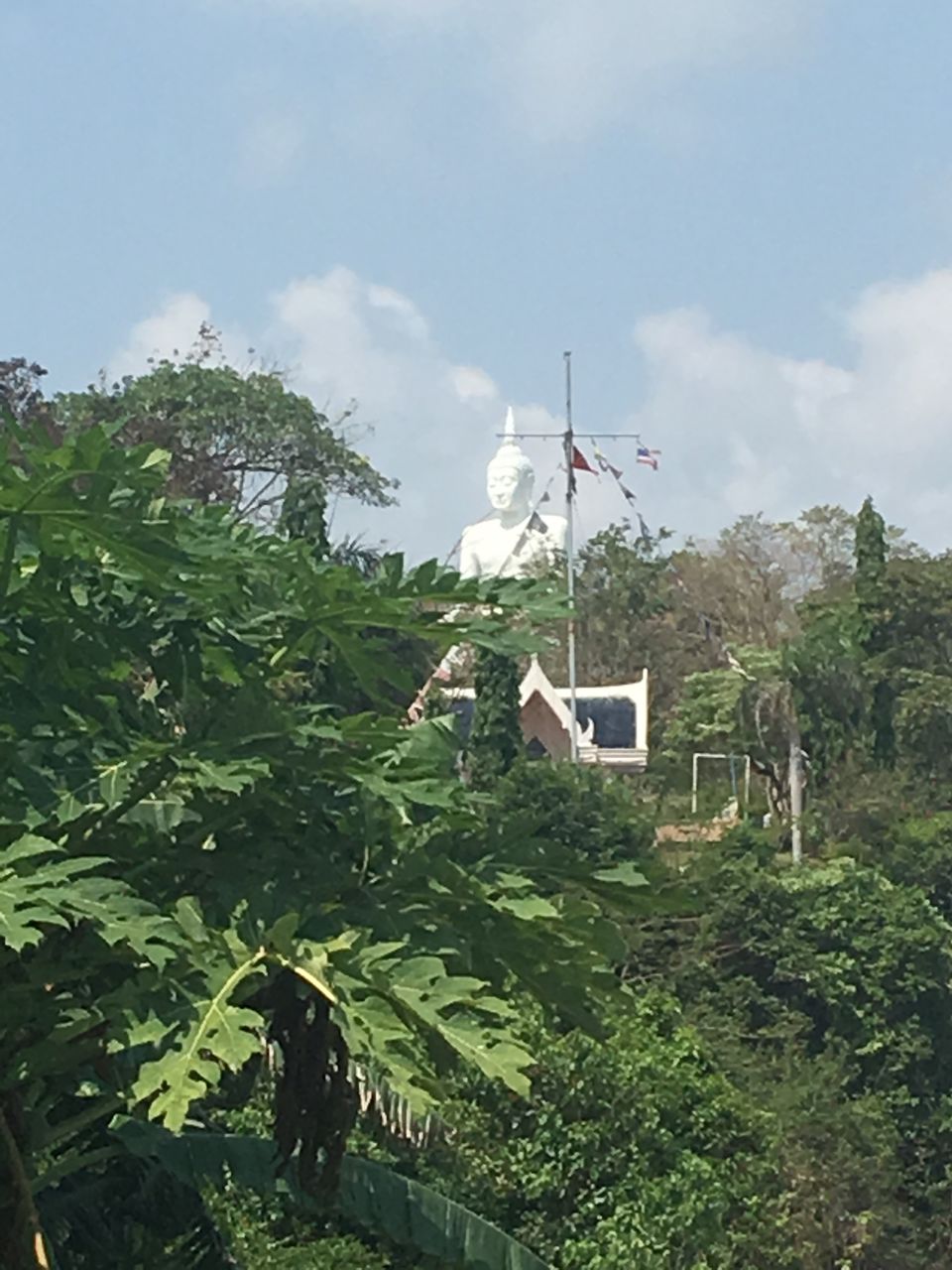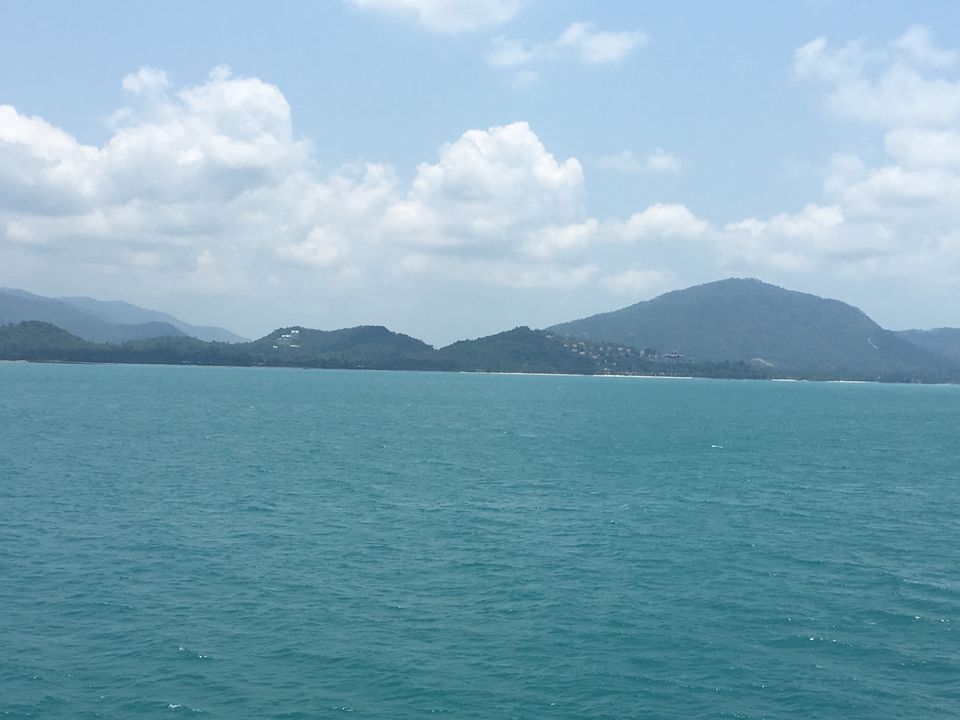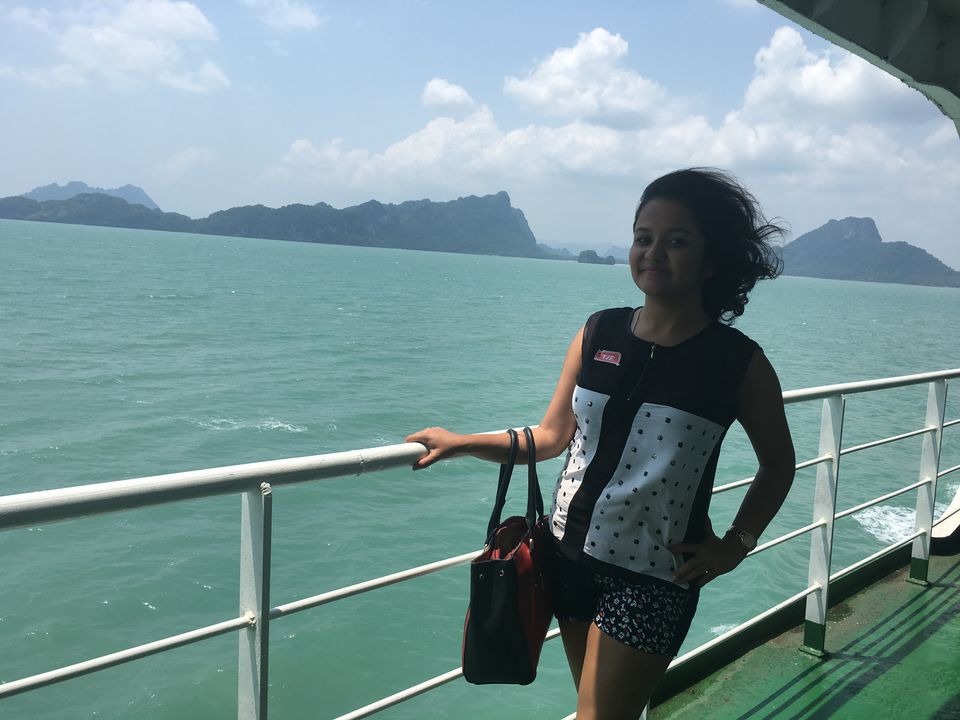 The cruise started at around 11:00 hrs & my eyes were glued to the enormous sea. It took around 1.5 hrs to reach Koh Samui (Lipa Noi Pier). Lipa Noi beach which was surrounded by mountains, coconut trees, and white sand with crystal clear water was looking pristine from a distance as the ship approached the pier. After stepping in Samui, the 1st thing that came to my mind was to hit the beach; so I decided to head towards Chaweng beach, which is apparently the most happening beach in Samui. I was totally in love with the place. The beach was energetic & lively with music & people. I went high with some beer & Thai delicacies at the Ark bar, played with the turquoise blue waves, lazed & took a sun bath. "Life is awesome" was what I could only think of.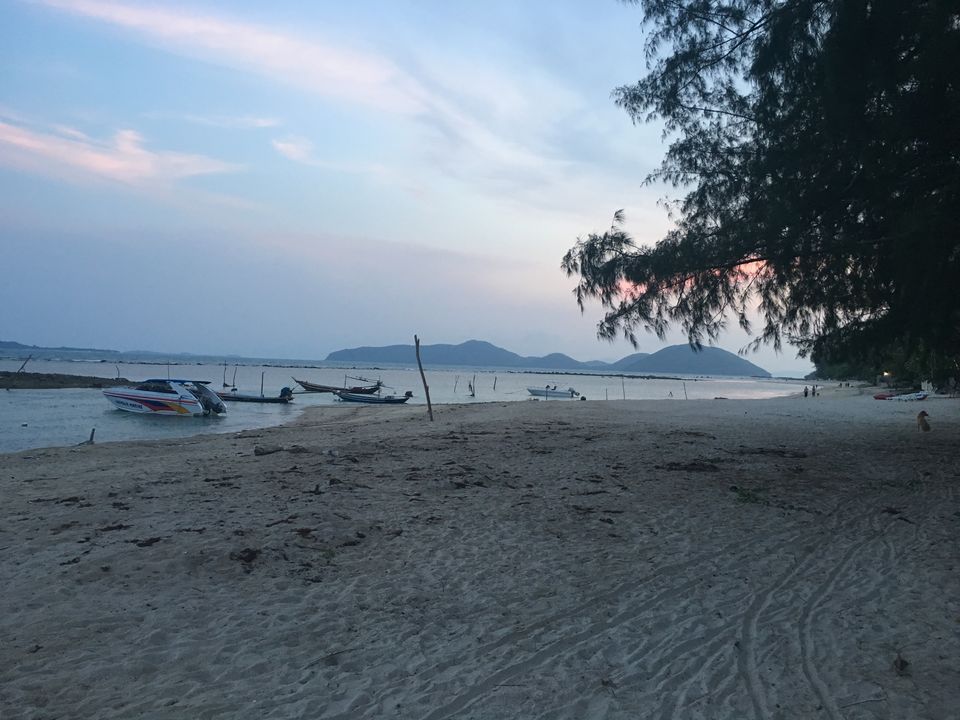 At around 16:00 hrs, I called up Palm my host at Samui Caravans to pick me up from Chaweng beach. On the way, I booked my next day's itinerary to Ang Thong National Park which costed me around 1400 THB. Palm was an absolute gem; she halted at every place where I wanted to take pictures on the way & also promised me a day tour to the best places of Samui on my 3rd Day.
I was spellbound by the magic of my accommodation, as soon I entered there. It was better than what I would have ever imagined. The tent & caravan set up was done right there on the beach with hammocks, shades & bean bags all around. It was bliss to relax in the hammock watching the sun set & listening to my usual favourite numbers. I felt like I owned the beach until I got interrupted by two strangers who wanted to chat along. Initially I got a bit irritated to share my space but as & when the conversations started rolling, I kind of started liking them because we shared the same wavelength. They were Mic from England & Sep from Israel & all of us were solo travellers from different culture & communities, but same interests. We had dinner together & after lazing around for some time, I crawled into my tent & dozed off.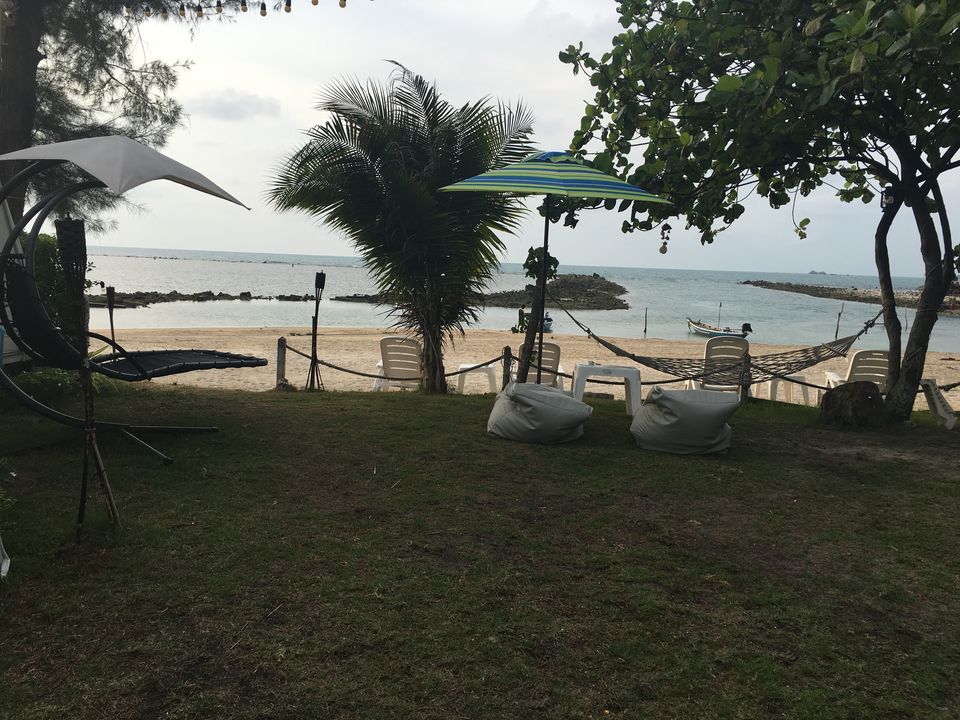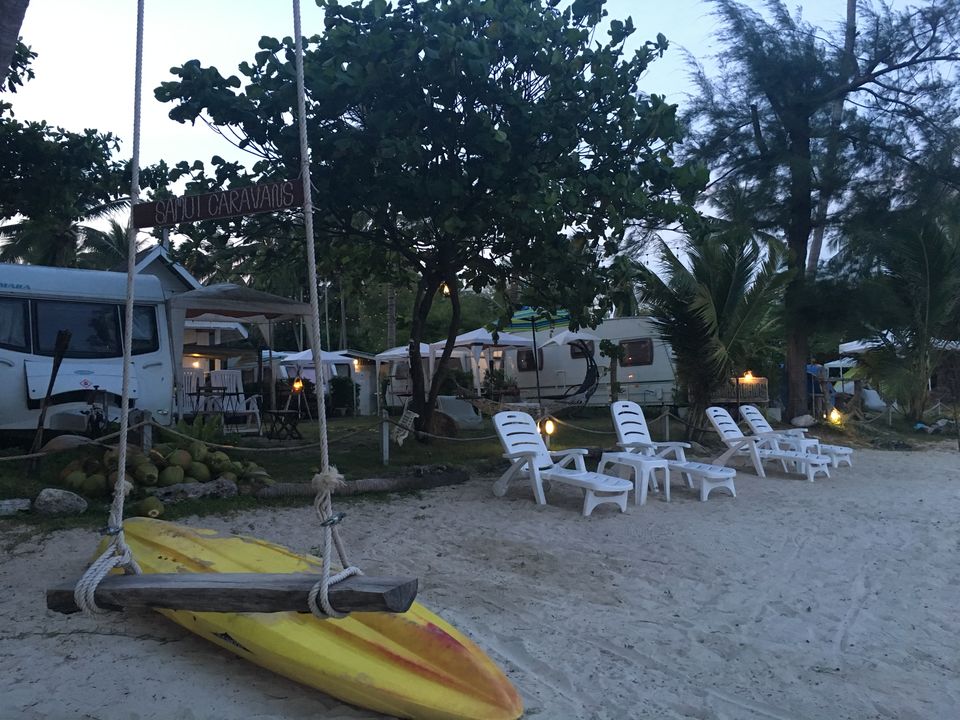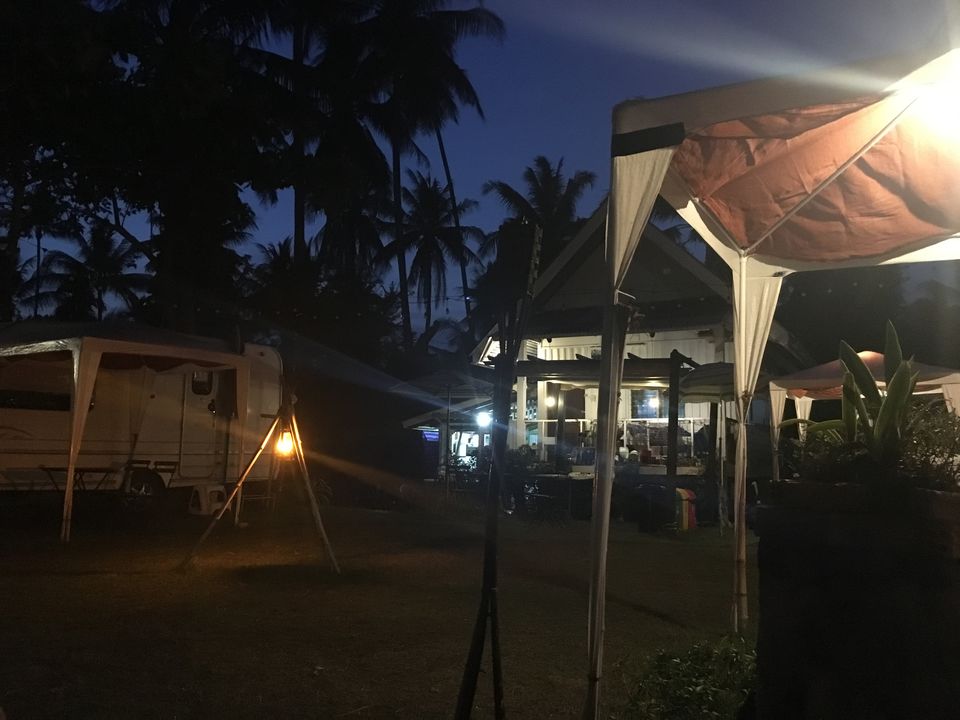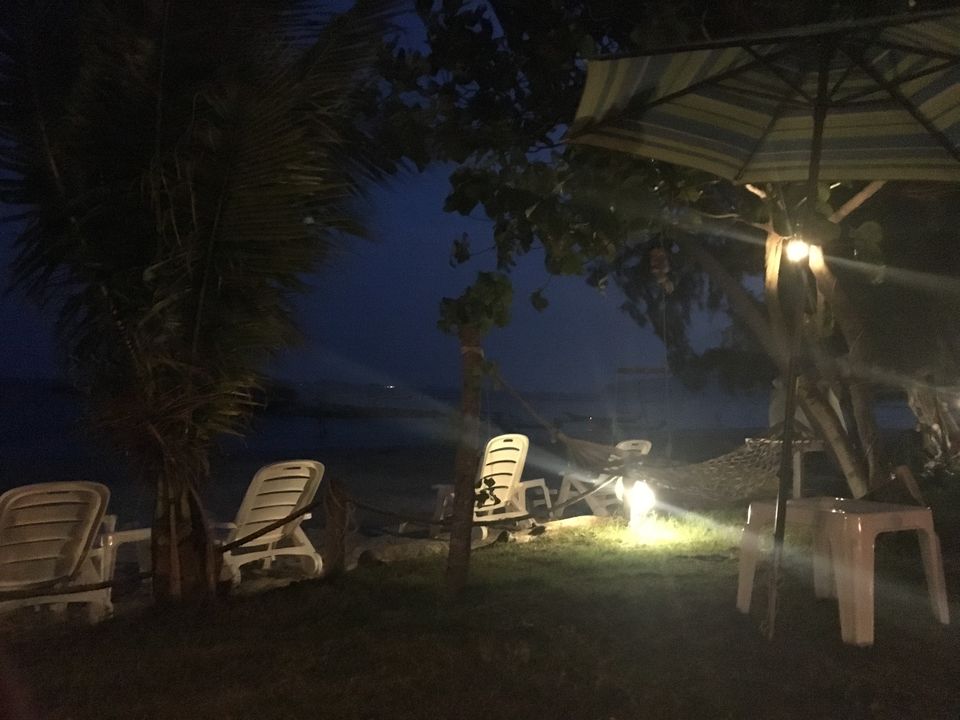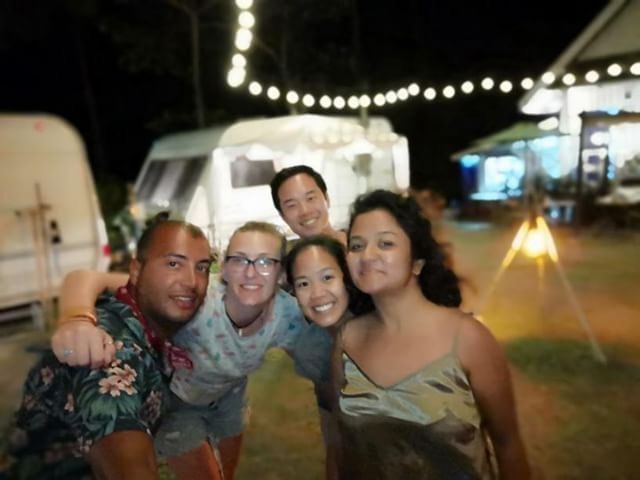 Day 2, Friday: Was a little late to wake up to catch the early hues of the sunrise. Nevertheless I did see the beautiful sunrise from the sides of the mountain & its gleaming reflection on the steady water. At around 08:00 hrs, the pick-up van came to the doorsteps to pick me up for the day's tour. The cruise commenced from the pier at around 09:00 hrs. We sailed across beautiful small isles & I was extremely ecstatic for the day's adventures to begin.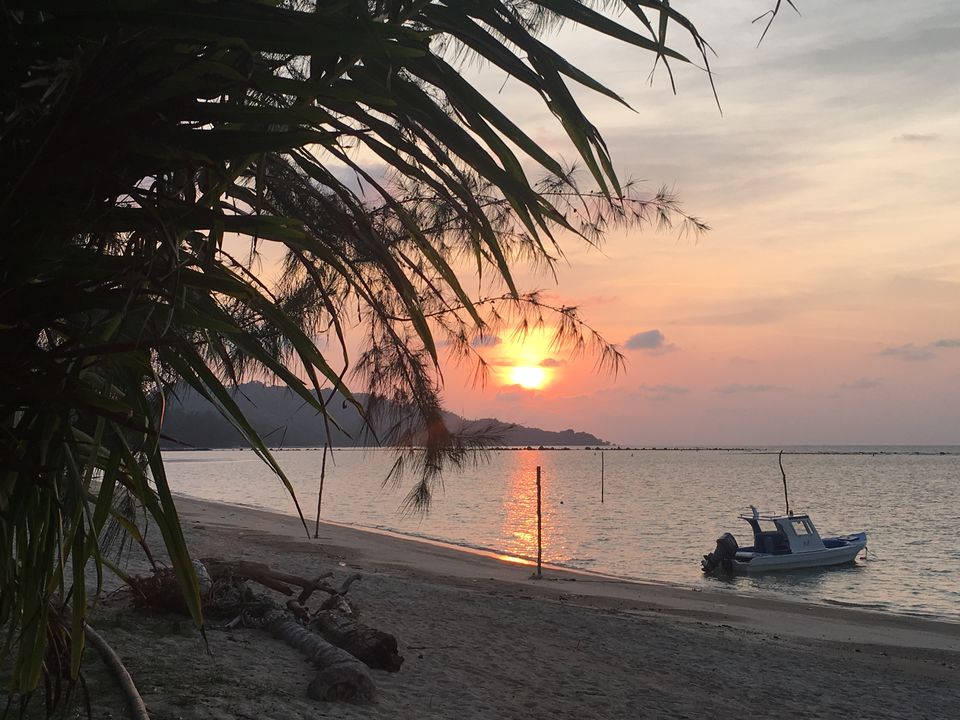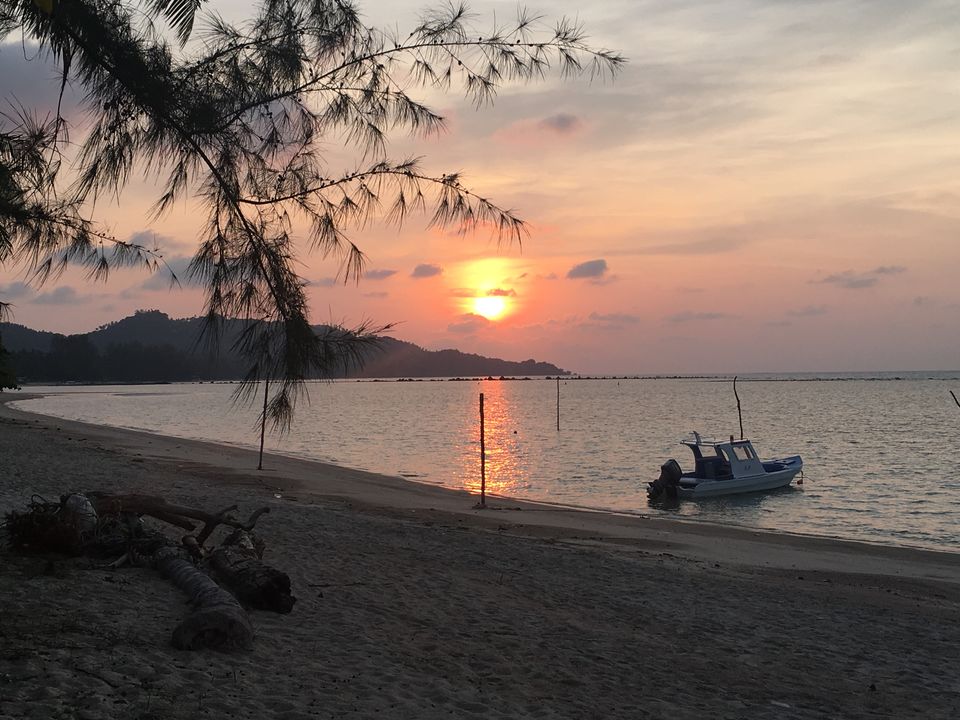 Our 1st stop was at Ang Thong National Park where I did a small hike to the viewpoints. On one side, there was this magnificent sea with numerous islets & on the other side there was this beautiful lagoon. After the hike, I went straight into the sea. The beach was stunning, the ones you typically see in movies. From there we did kayaking for around 45 minutes, crossed numerous narrow caves to reach our 2nd destination, another island. The Kayaking experience was one of its kinds & I felt totally accomplished & contended after the sport. I was not at all bad as I initially thought I would be.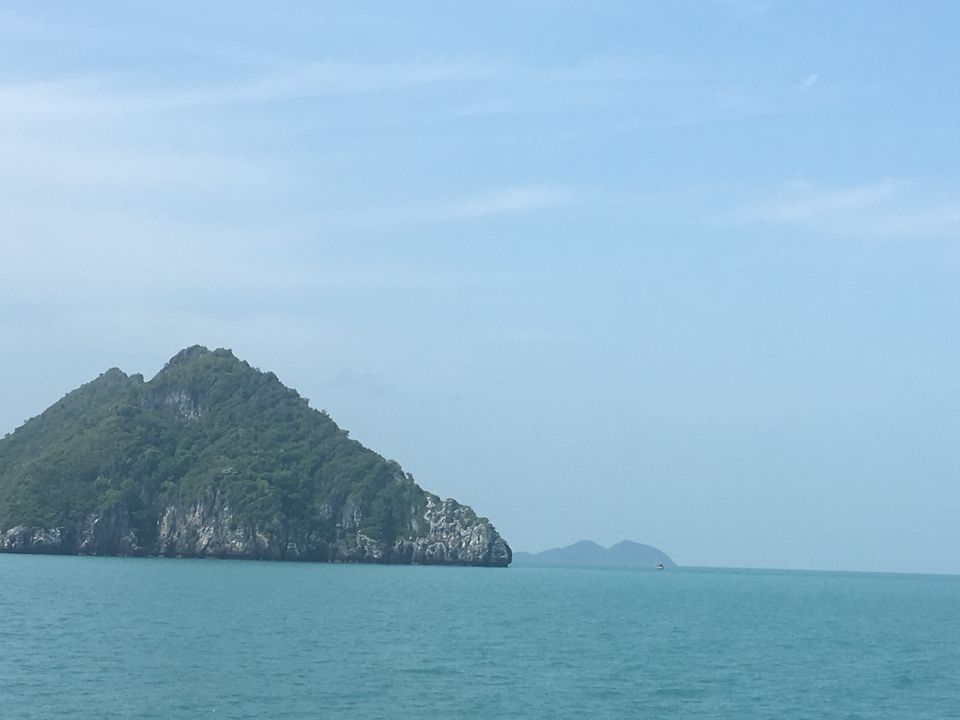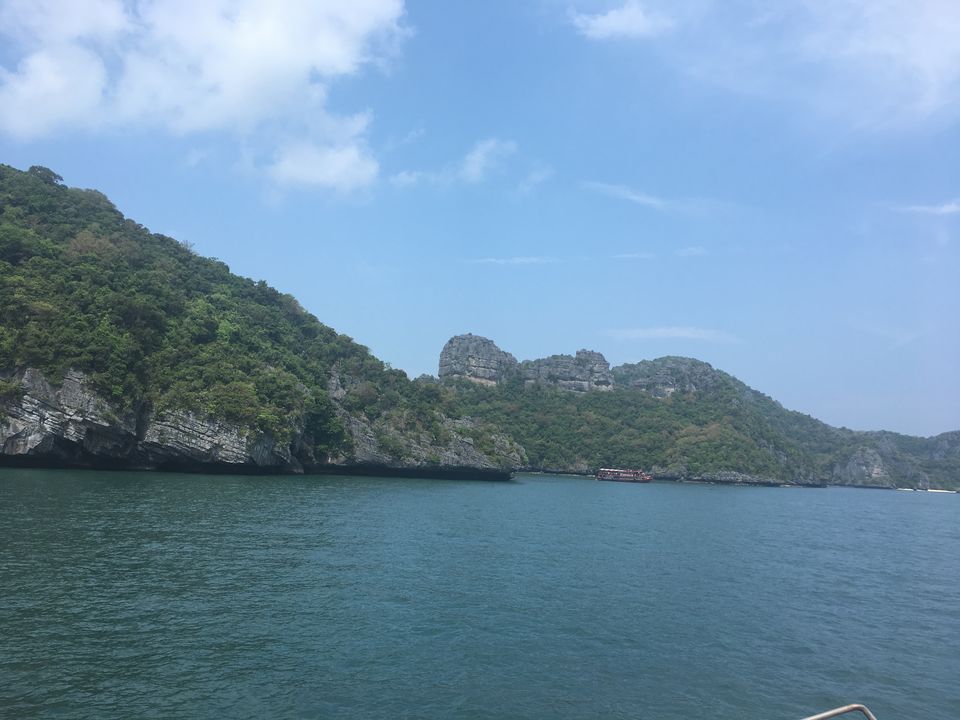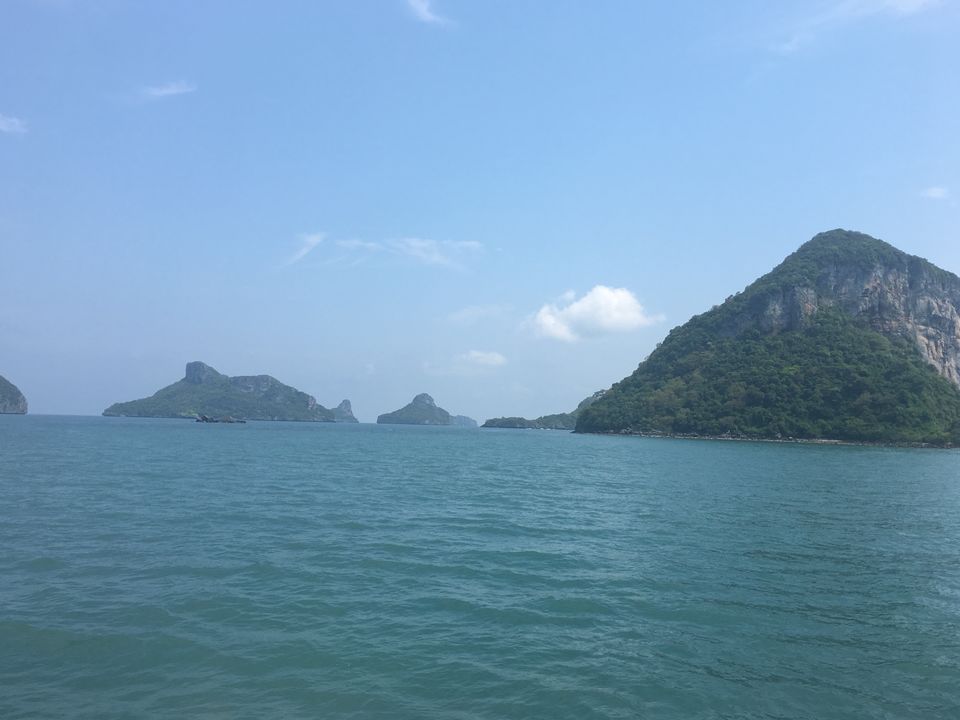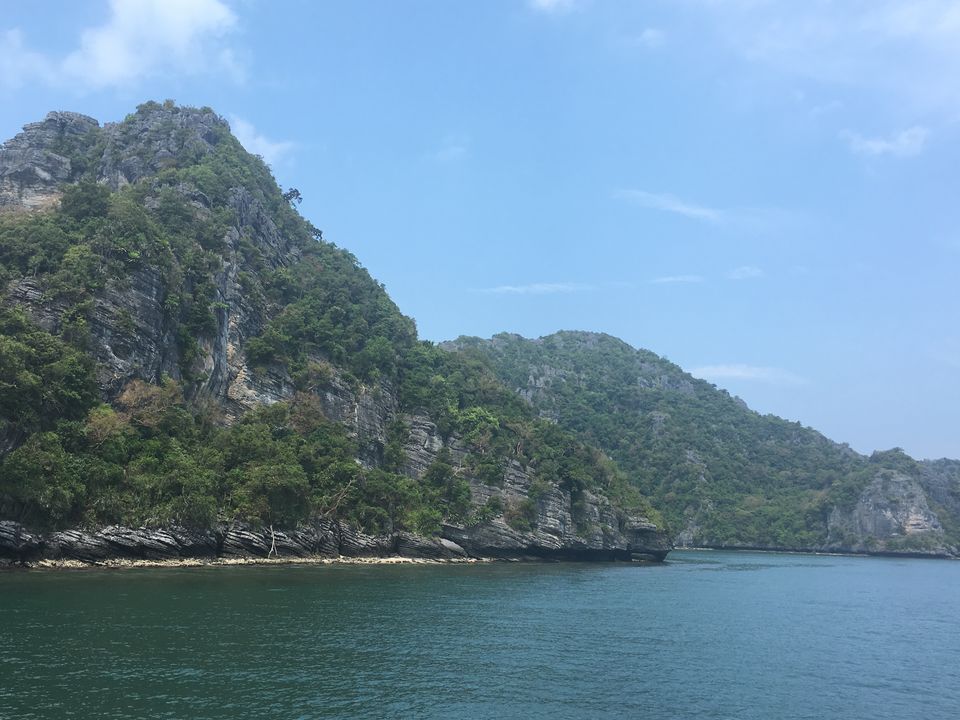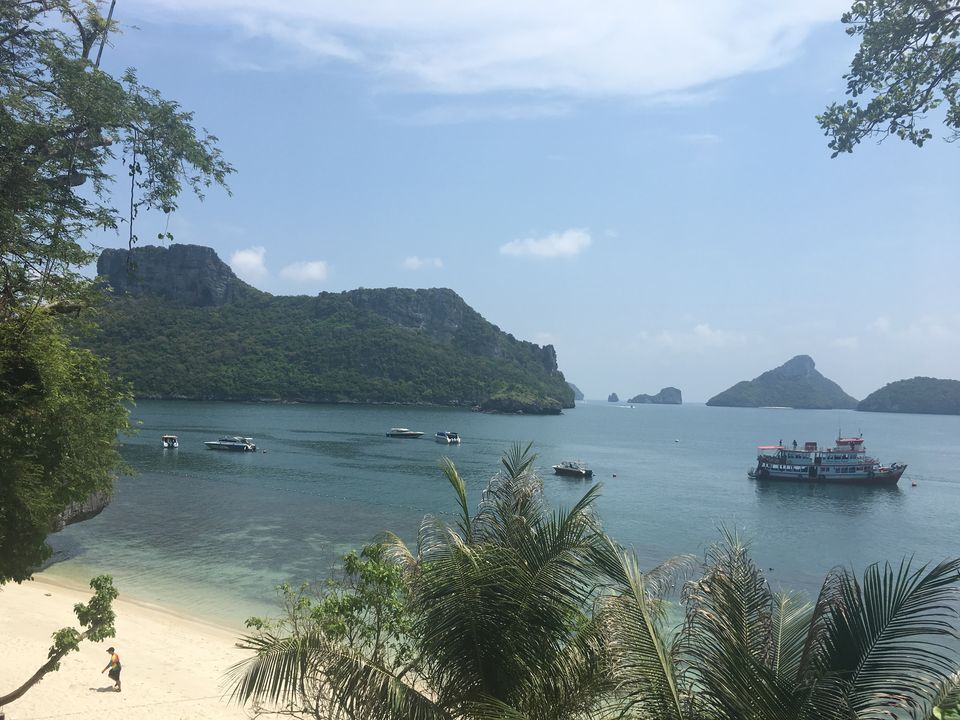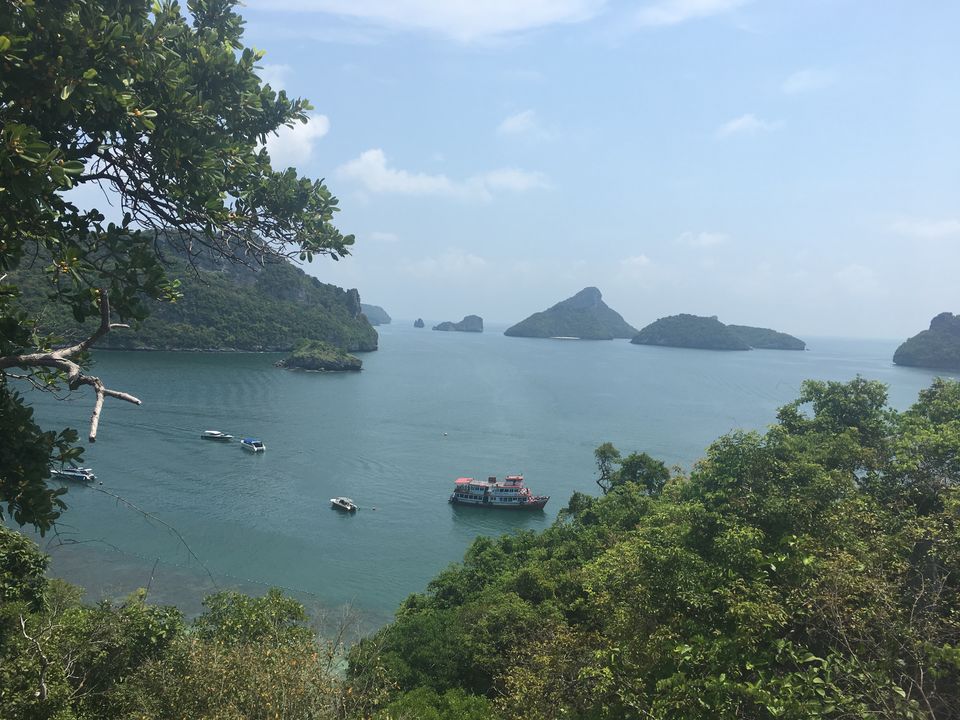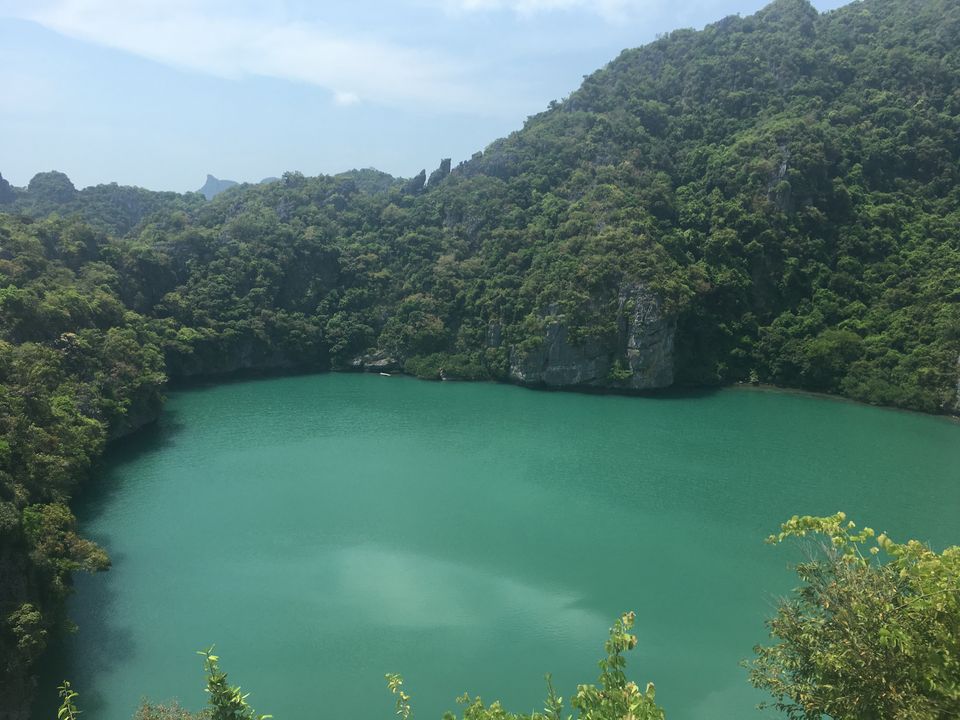 After spending some time on the 2nd island, we had sumptuous lunch arranged at the boat. Our next destination was Wua Ta Lap Island, which is famous for its clear water & viewpoints. This was probably the best island; I had visited till date in Thailand, an ideal place for all adventure lovers. I decided to go for a hike first before doing snorkelling. This time the hike was pretty steep & gruelling. It took around 45 minutes to reach the peak, but after reaching the viewpoint, all of it was totally worth it. The view from the mountain top was breath-taking, numerous islets sprinkled in the sea green ocean, blue sky, exquisite birds fluttering. There's a saying, "On earth there is no heaven, but there are pieces of it". I felt the same after seeing this place.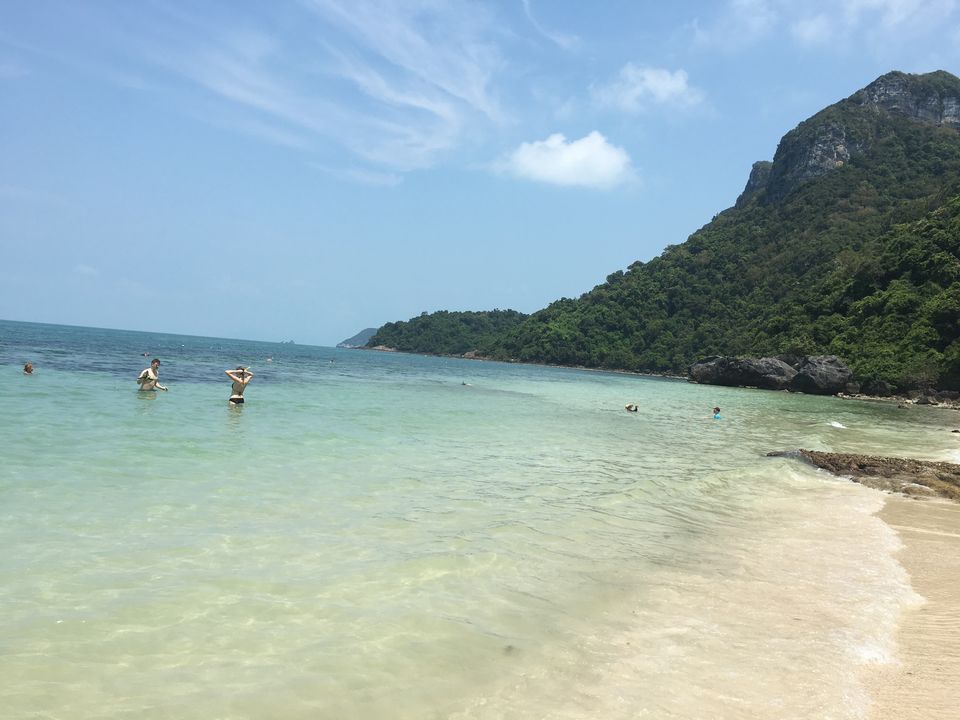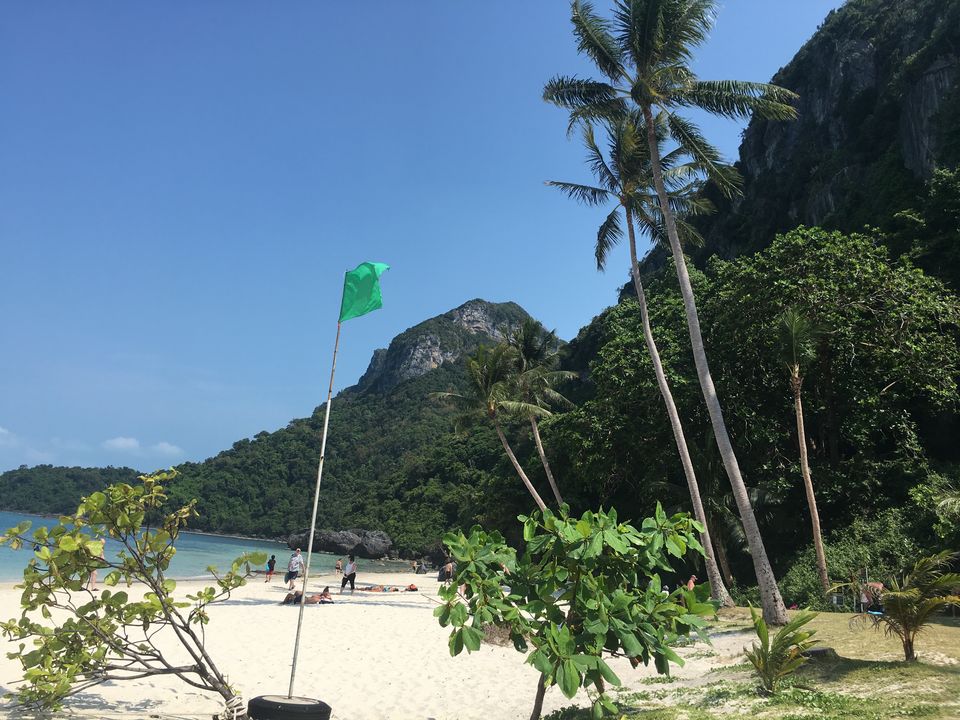 After the hike, I decided to go for snorkelling, but became too tired & decided to lie in the white sand in solitude & enjoy these priceless moments for some more time. At around 16:00 hrs, it was time to head back to Samui. They dropped me back to my stay & my eyes were looking for Sep & Mic today to continue our usual cross cultural conversations. After some time they came with a whole set-up of barbeque. We had barbeque night & cracked jokes all night on Sep's horrible attempts of speaking Hindi.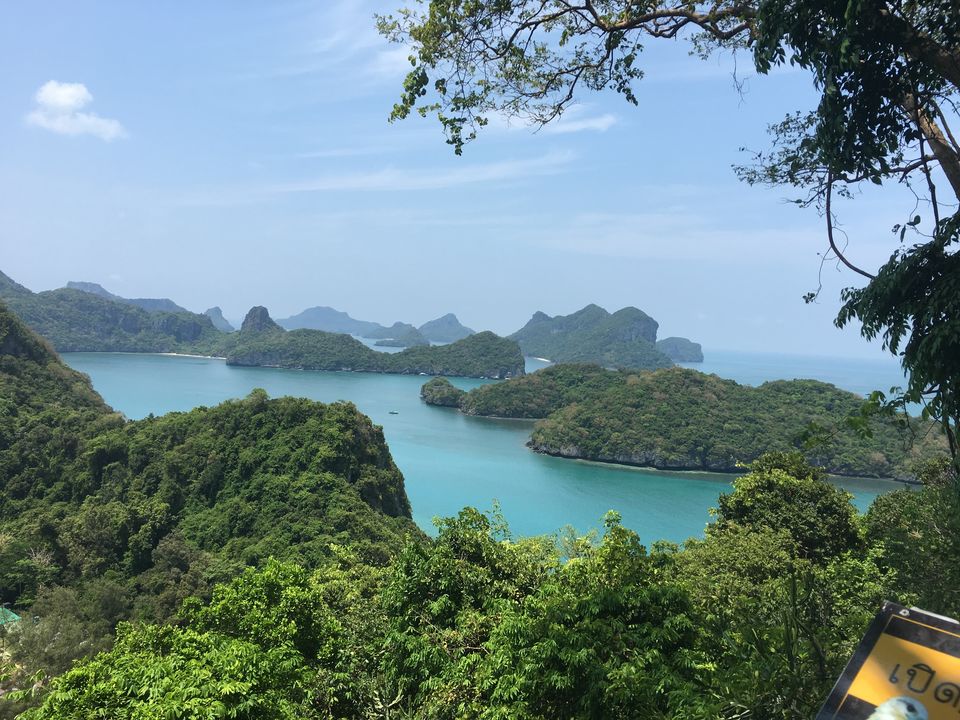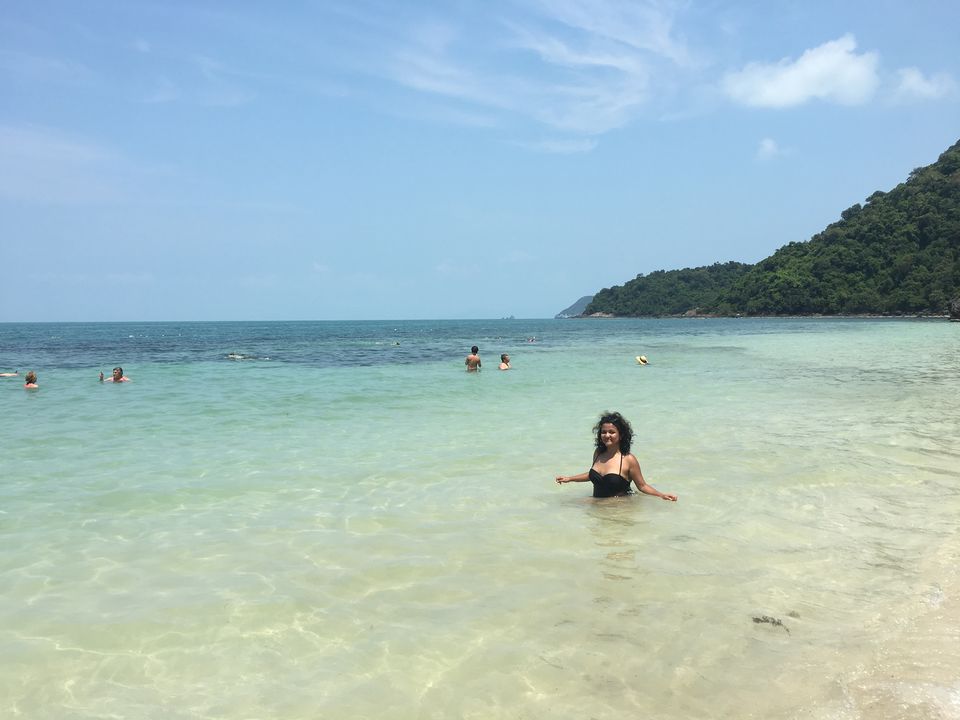 Day 3, Sunday 09:00 hrs: It was time to bid adieu to the wonderful stay I had. This was probably one of the best stay I had in years. The hosts, ambience, cleanliness, everything was worth every single penny. As promised by Palm, she was all set to take me out for the day's tour. We started the day with the visit to Hin Ta Hin Yai rocks, which the locals refer as grandfather & grandmother respectively. Next we headed straight to Lamai beach, where we chilled with some beer & I took the best beach side Thai massage. This one thing should be there in everyone's checklist before leaving Samui.
At around 12:30 hrs, Palm told me that we were heading to the best hilltop restaurant of Samui "The Jungle Club" to have lunch. I was not in any notion of how the place is going to be until I reached there. I was awestruck with the view of the place; the entire stretch of the crystal clear beach with mountains around was enveloping the place. The décor of the place was gorgeous with lavish outdoor seating space & chirping background music. Post lunch, she took me to a café where she treated me with the finest of coconut cakes of Samui.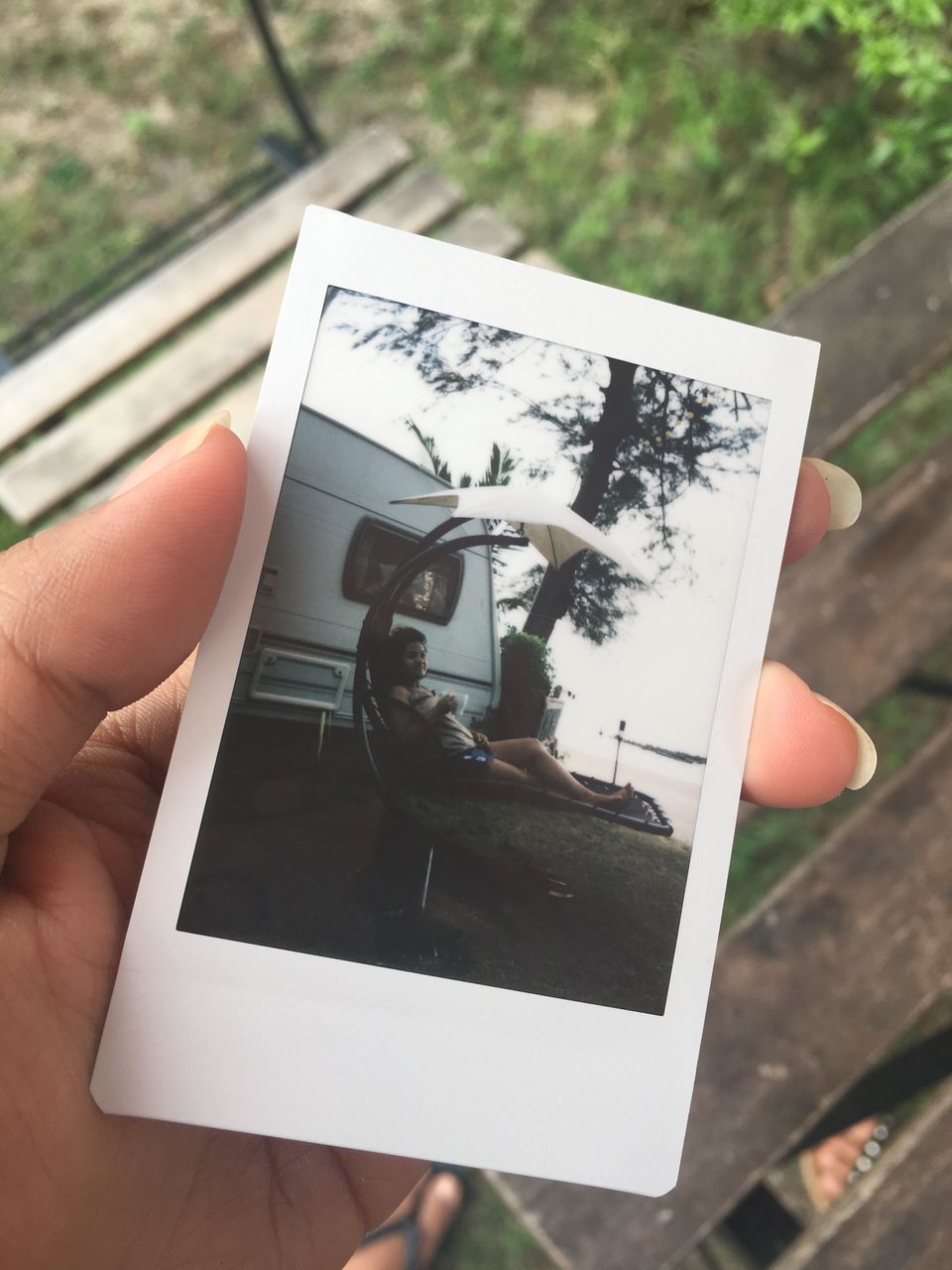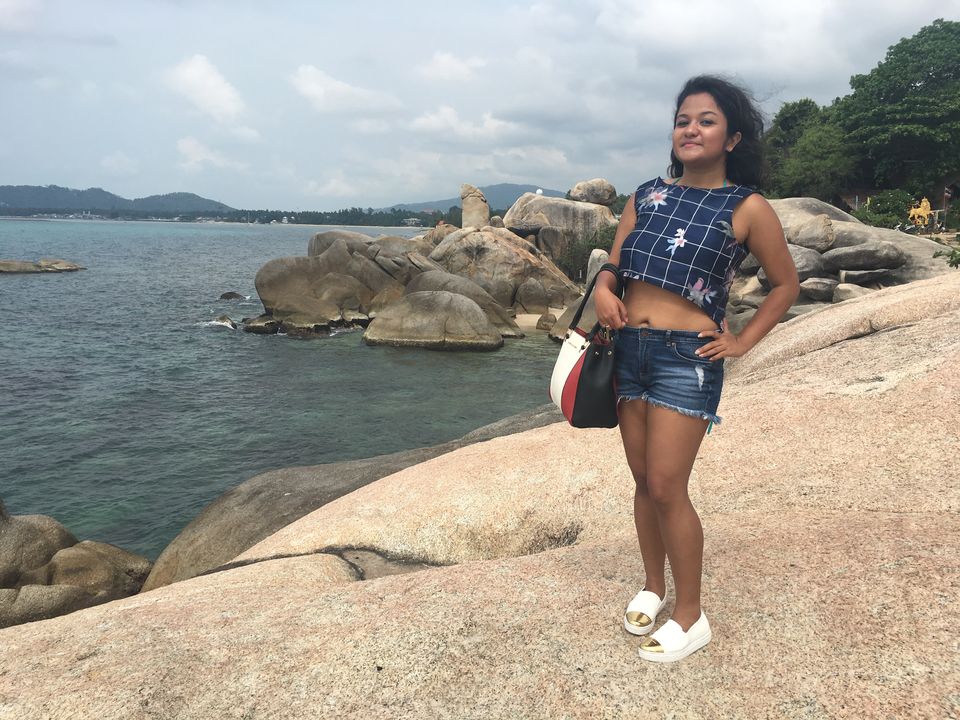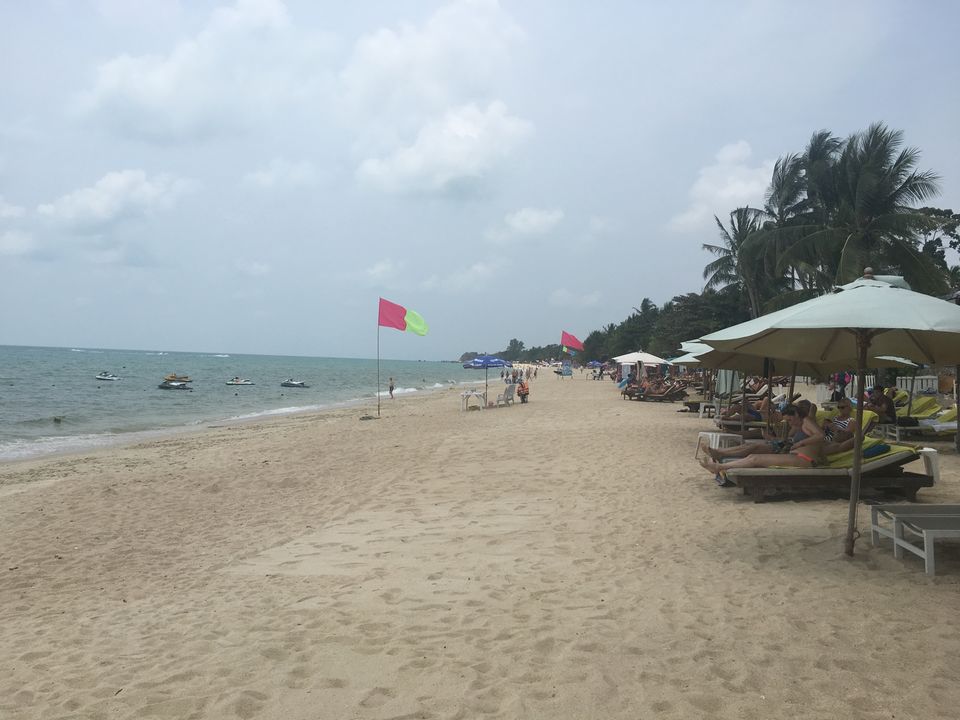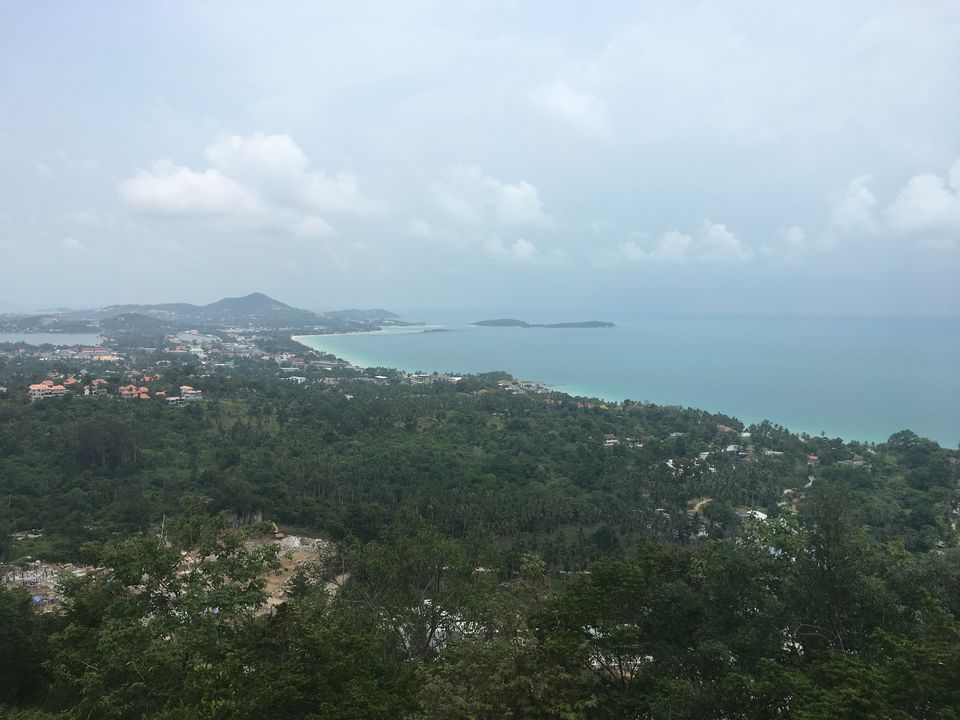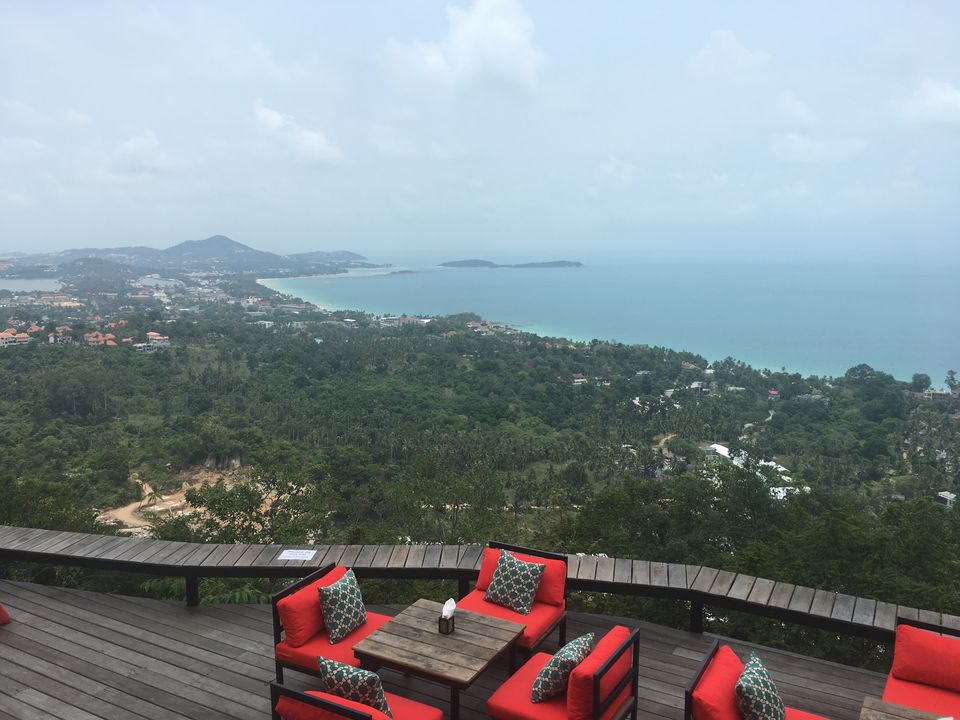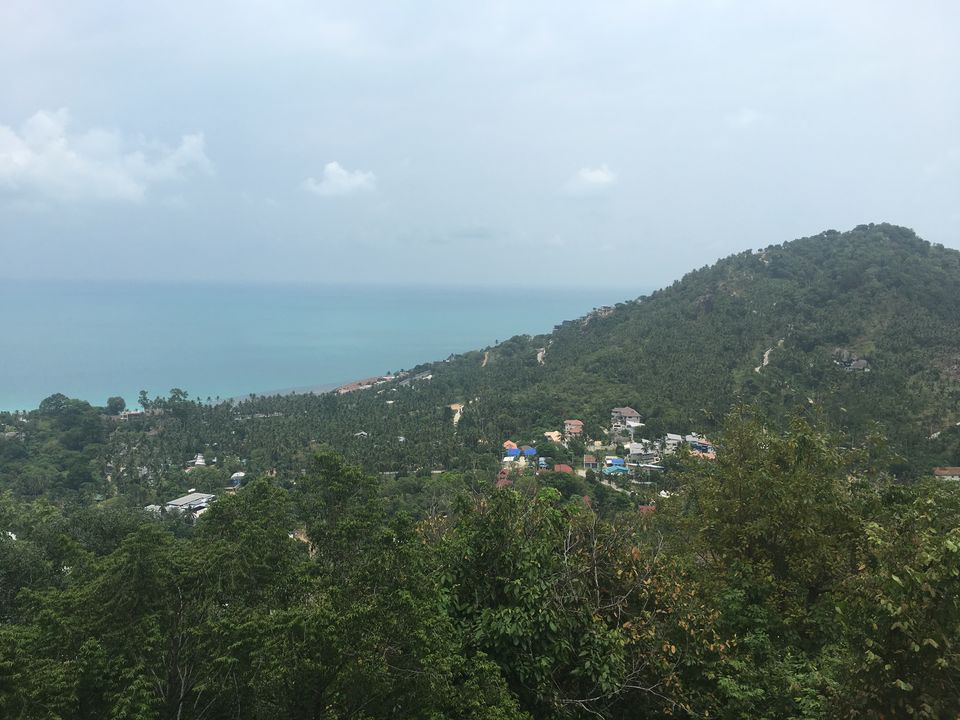 When she dropped me to the pier, for my return to Bangkok, I felt I had found a new friend, in Palm & was a little dismayed to depart. Promising to meet again sometime, in this small world, we parted ways. It was time for me to head back to Bangkok. I cruised along the sea & flew back to Bangkok in the same route with a hangover of so many good memories to cherish for a lifetime.