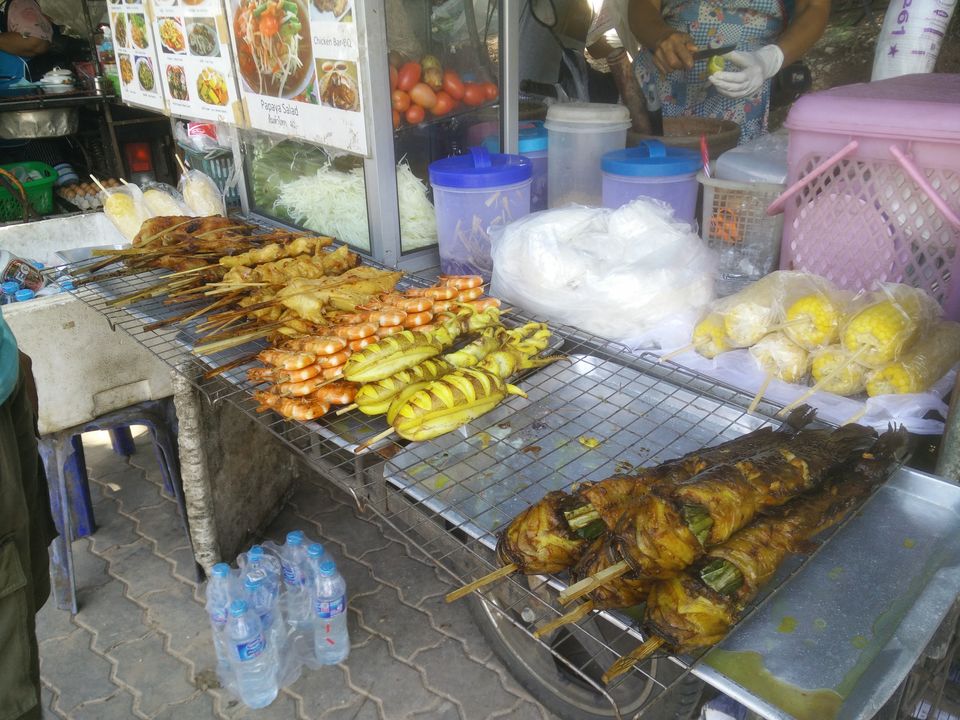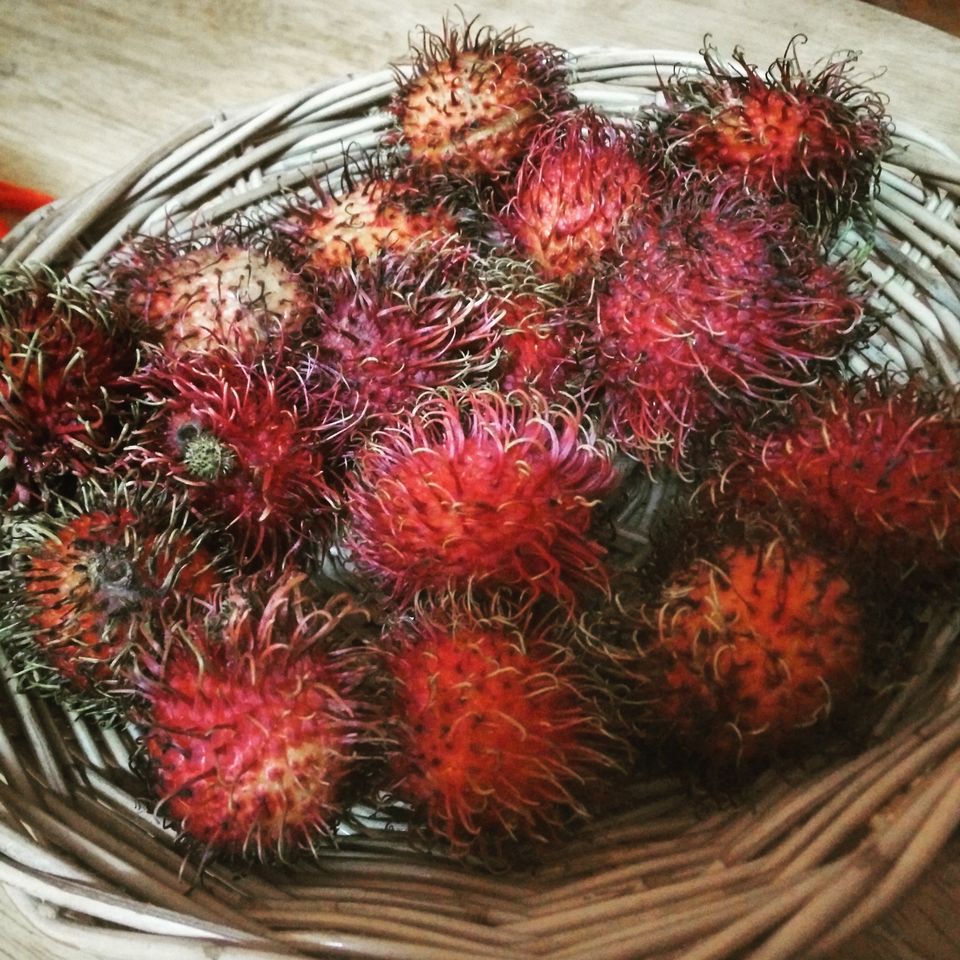 I have traveled twice to Thailand and frankly my experience with food was not that great for the first time. Not that I tried anything in specific but the smell caused nausea. But in this visit, I decided to try all that my taste buds could appreciate. Thailand has a wide range of options in terms of food to offer. A simple yet filling meal in any local restaurant can cost around 300 baht. If you are ready to experiment and consider street food the cost drops down to half. All this at not having to compromise on the quality. I stayed for 10 days in Thailand and Thai food dominated all our meals during the stay.
A list of stuff you must eat in Thailand :
Pad Thai Noodles : It is rice noodles stir fried with vegetables, eggs, shrimps. Can be customized for vegetarians. I had chicken as well as shrimps Pad Thai.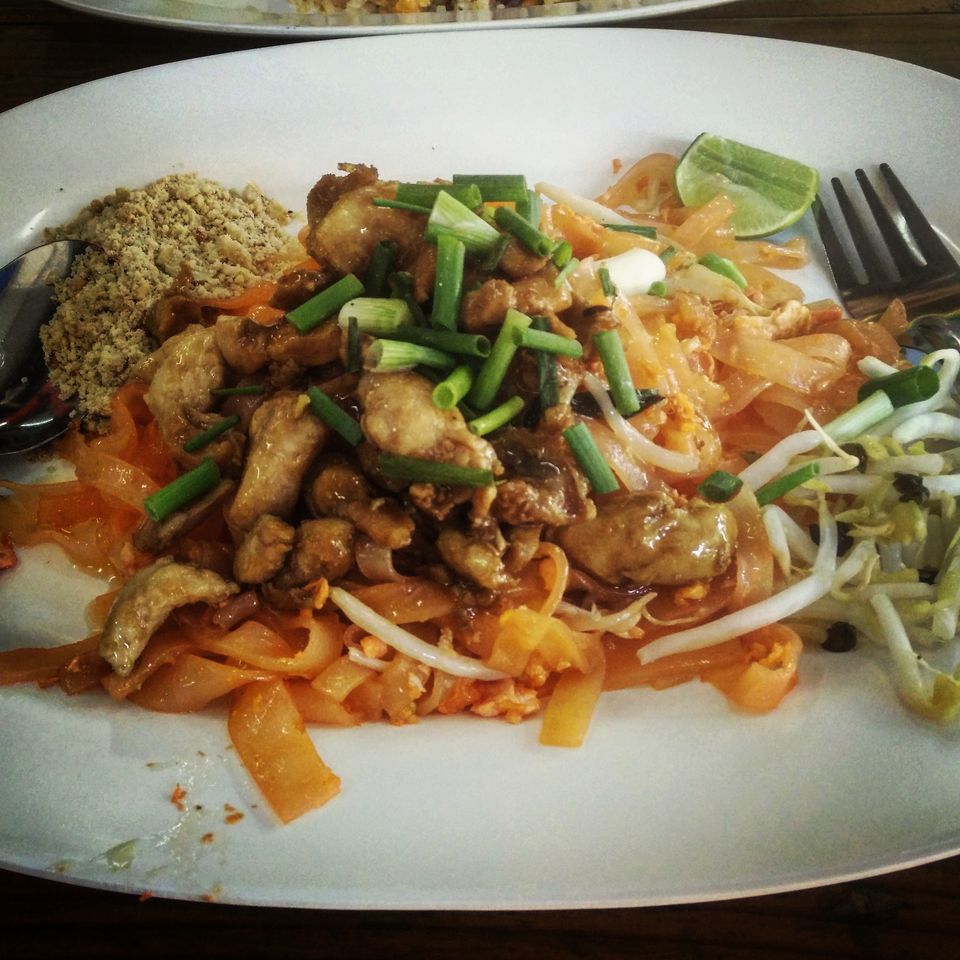 Tom Yum Soup : Tom Yum is a spicy and sour soup with fragrant spices and herbs used in the broth. I have seen people eat it with rice too. Something which even vegetarians can also try. I had vegetarian and seafood soup. You can also try Duck soup.. I had it at one of the restrobar in Krabi. 
Red/ Green curry  : Green or red chilies are used in this curry with coconut milk being the base. The consistency varies depending on the amount of coconut milk used. Tastes best with rice. Again can be customized for vegetarians. I tried chicken green curry with steamed rice.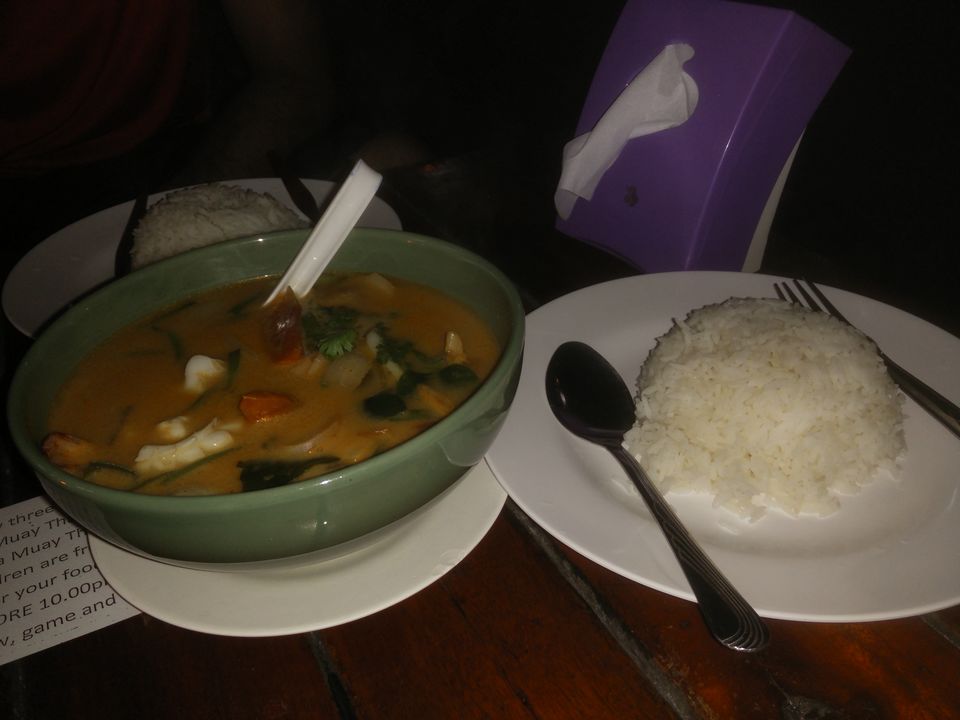 Mango Sticky Rice : It is a Thai dessert made with glutinous rice and fresh mangoes. It is served as a combo with sticky rice, slices of mangoes and coconut milk.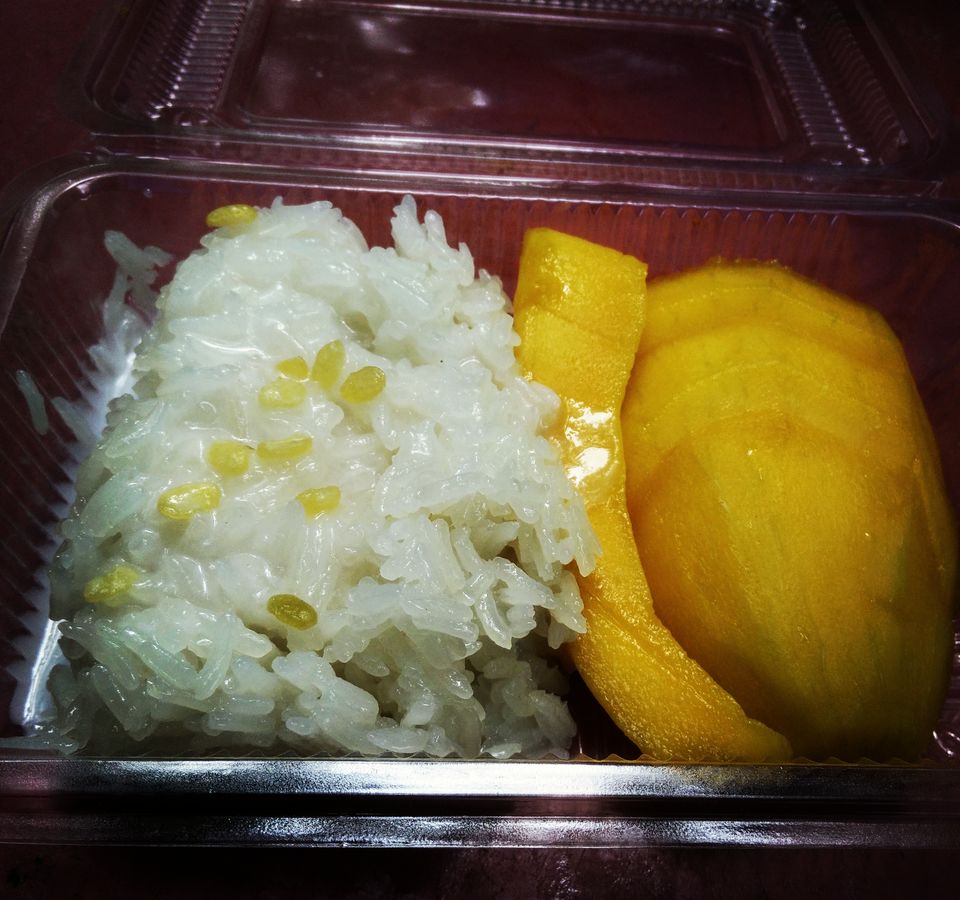 Papaya/ Fruit Salad : My favorite from the entire list. Ended up eating it in every meal. It is a salad made from grated raw papaya. Perfect combination of sour and spicy. Another variation to it is Fruit salad.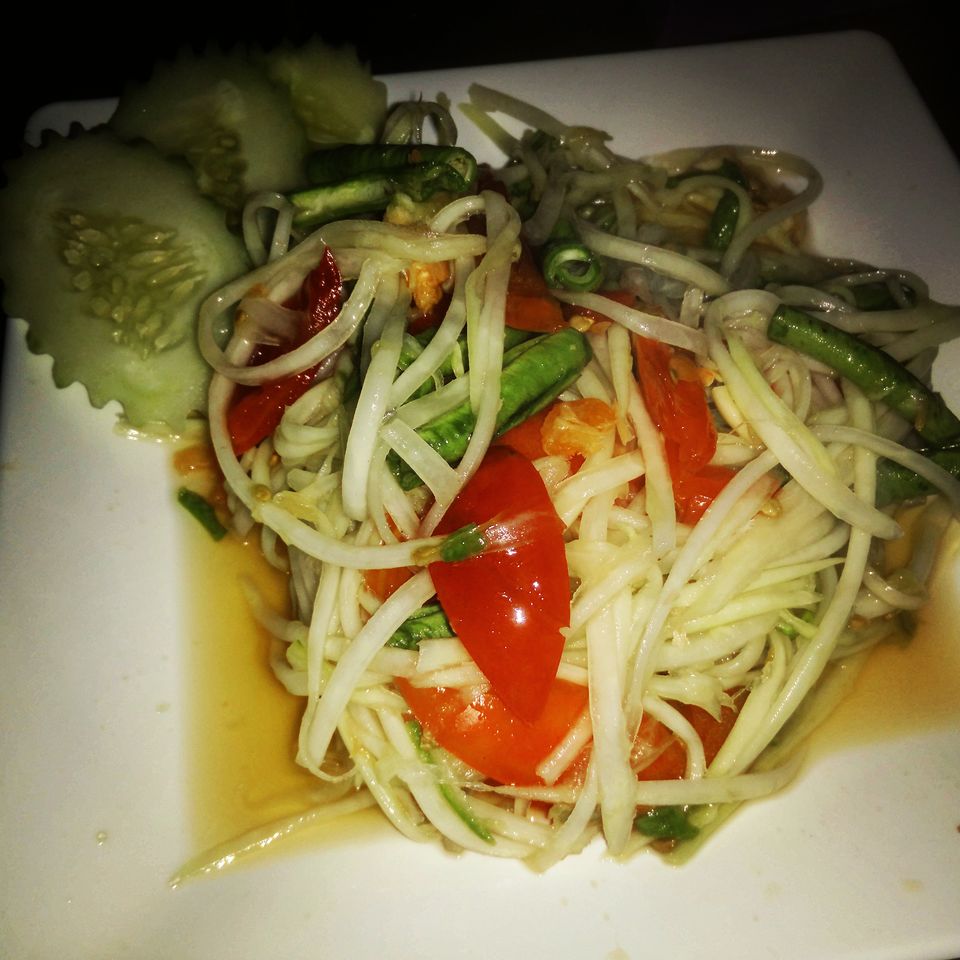 Fruit Salad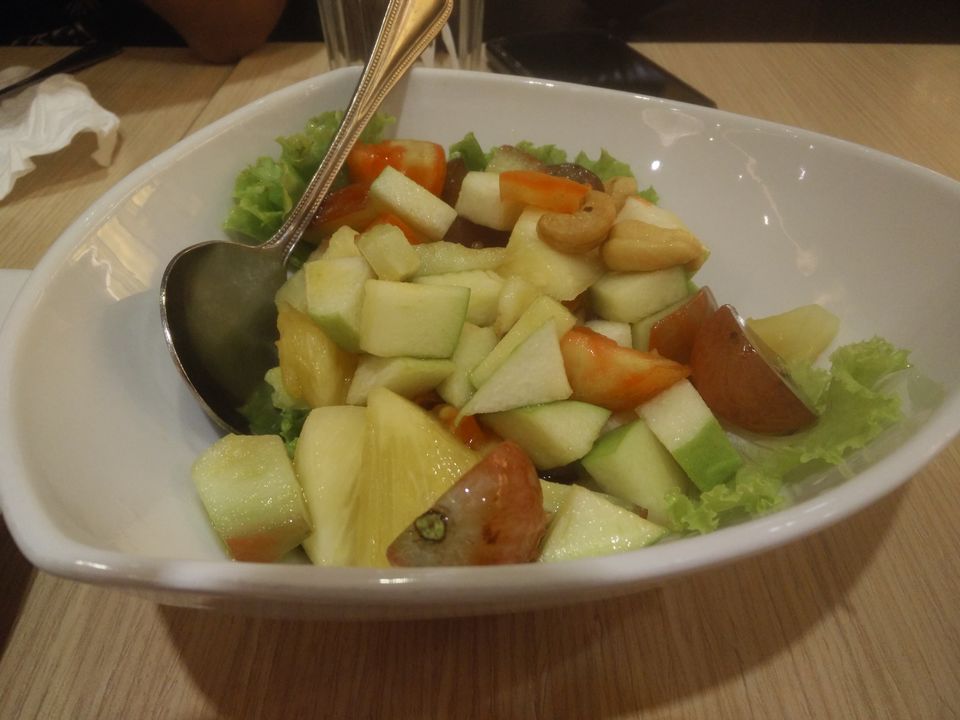 Coconut Ice cream : First thought it would taste something like Tender coconut from Naturals but tasted quite different. It is served with two toppings (coconut slice, peanuts, glutinous rice, sticky rice) and served in a coconut shell or normal cup. I chose coconut slice and peanut toppings.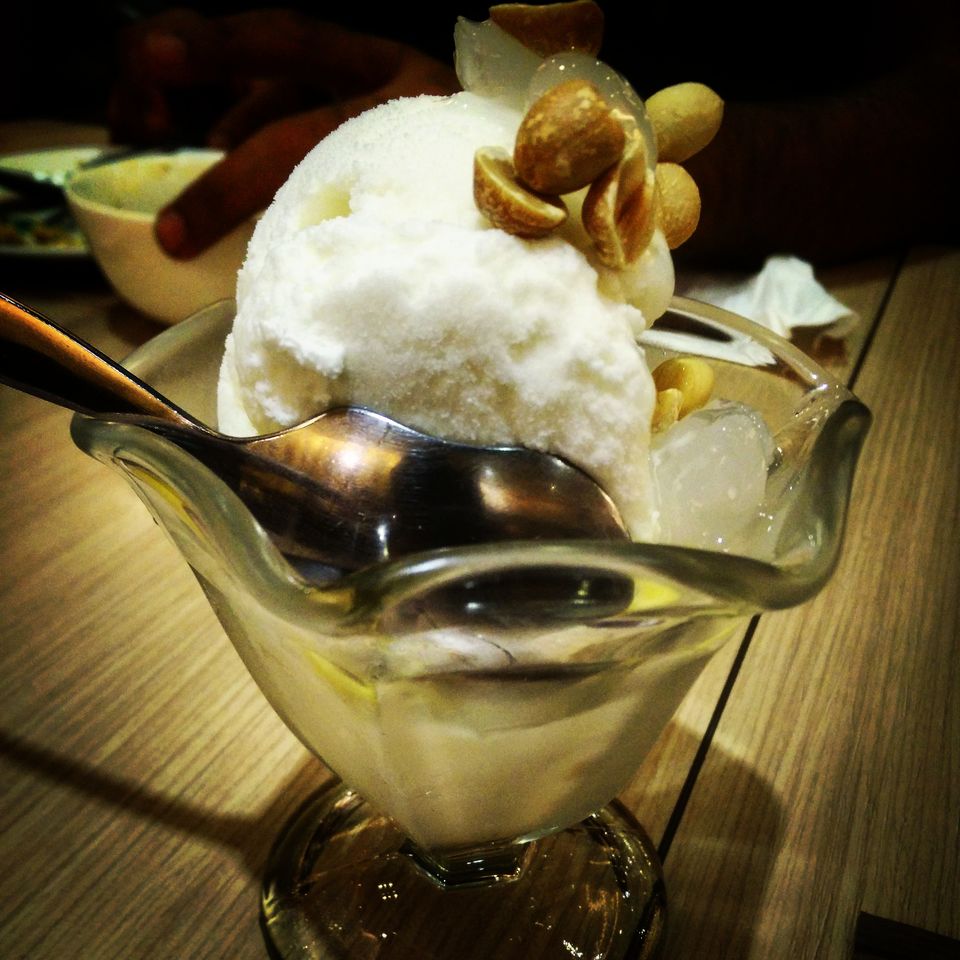 Steamed Fish : As the name suggest the fish is steamed and a spicy garlic, chilli and lime dressing is poured over the fish. The fish is cooked on a plate that fits inside the steamer. So the fish sort of continuously marinates in the juices. It is eaten with rice and the lemon juice can be had as soup.
Beer : Do not forget to try Thailand's beer - Singha, Chang and Leo.