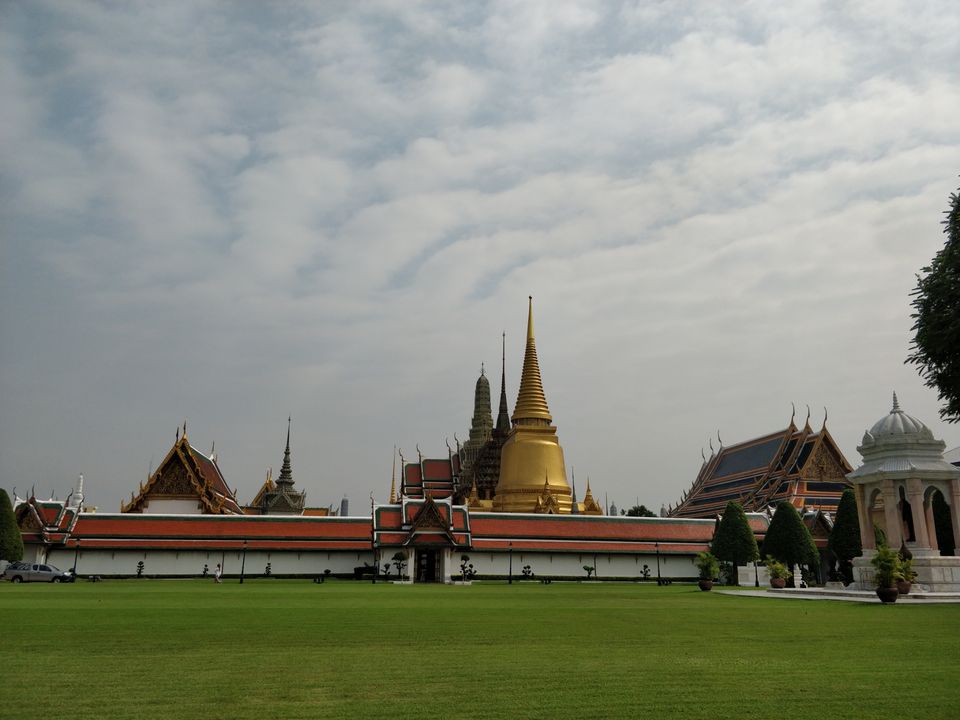 Over the past couple of years, Thailand gained a massive popularity as a 'must do' travel destination especially for its Amazing food and crazy shopping at irresistible prices. It has been quite an attraction amongst the backpackers and crazy party animals.  Thanks to the movie ,'The Beach ', managed to enter the bucket list of couple travelers hoping  for a cozy experience.
My first International traveling experience started with a 5 day solo trip to Thailand. Landed around 3am in the morning at DMK airport of Bangkok and it took nearly 2 hours to get my visa on arrival. To plan my day ahead I picked up my two essentials from the airport , Bangkok route maps and a 4G sim with unlimited data for 8 days. I booked a prepaid airport taxi and headed straight to my hotel at Santhorn.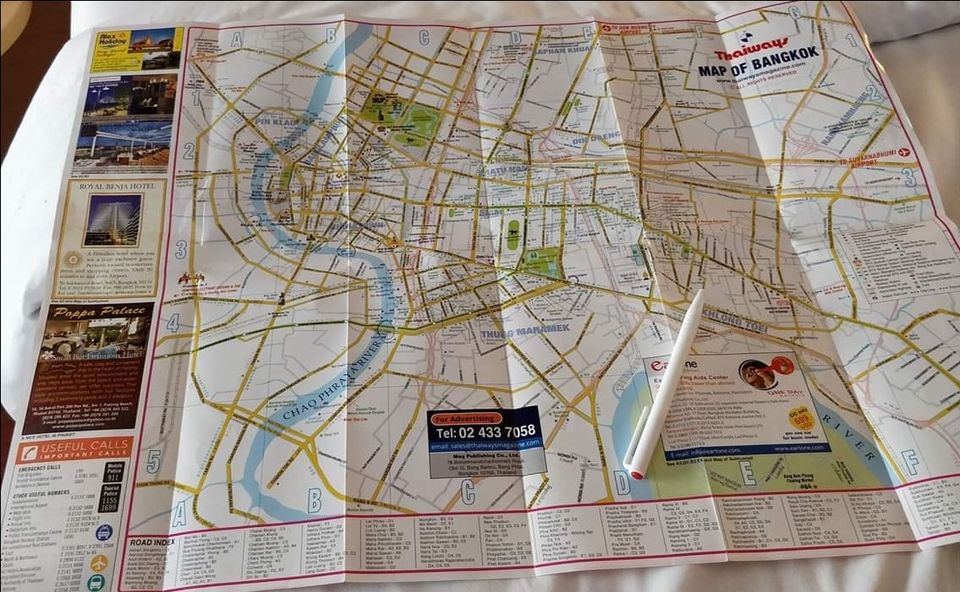 I had just 1D/1N in Bangkok city. I booked my stay at Ibis Bangkok Santhorn since I wanted my stay with a good commute as well as to the places I wanna party. There are day tours for tourists but I prefer to go around the city on my own explore the places of my taste.
It is impractical to be able to cover such a happening place in just one day. But since I had no other choice, I picked the best ones of all kinds. I divided my day into 3 parts.
The first part of my day is to your around the Thailand cultural heritage. BTS/MRT are the best means of transport. I picked up a bike taxi for 30THB to reach my nearest BTS station, Sala Daeng , and then off to Saphan Taksin which is at a walkable distance to Santhorn pier. There you find several boat services offering rides to the grand palace and the other wat temples. One must make sure they follow the dress code, if not can rent the overalls for 100THB. I was lost in the beauty of its splendid architecture and the serenity at the temple of Emerald Buddha. It took nearly 2 hours to go around the palace. Wat Arun stays on the other side of the banks of the river chao phraya which I had to skip due to my time constraints. Although I was lucky enough to have a closer look from the boat , on my way back.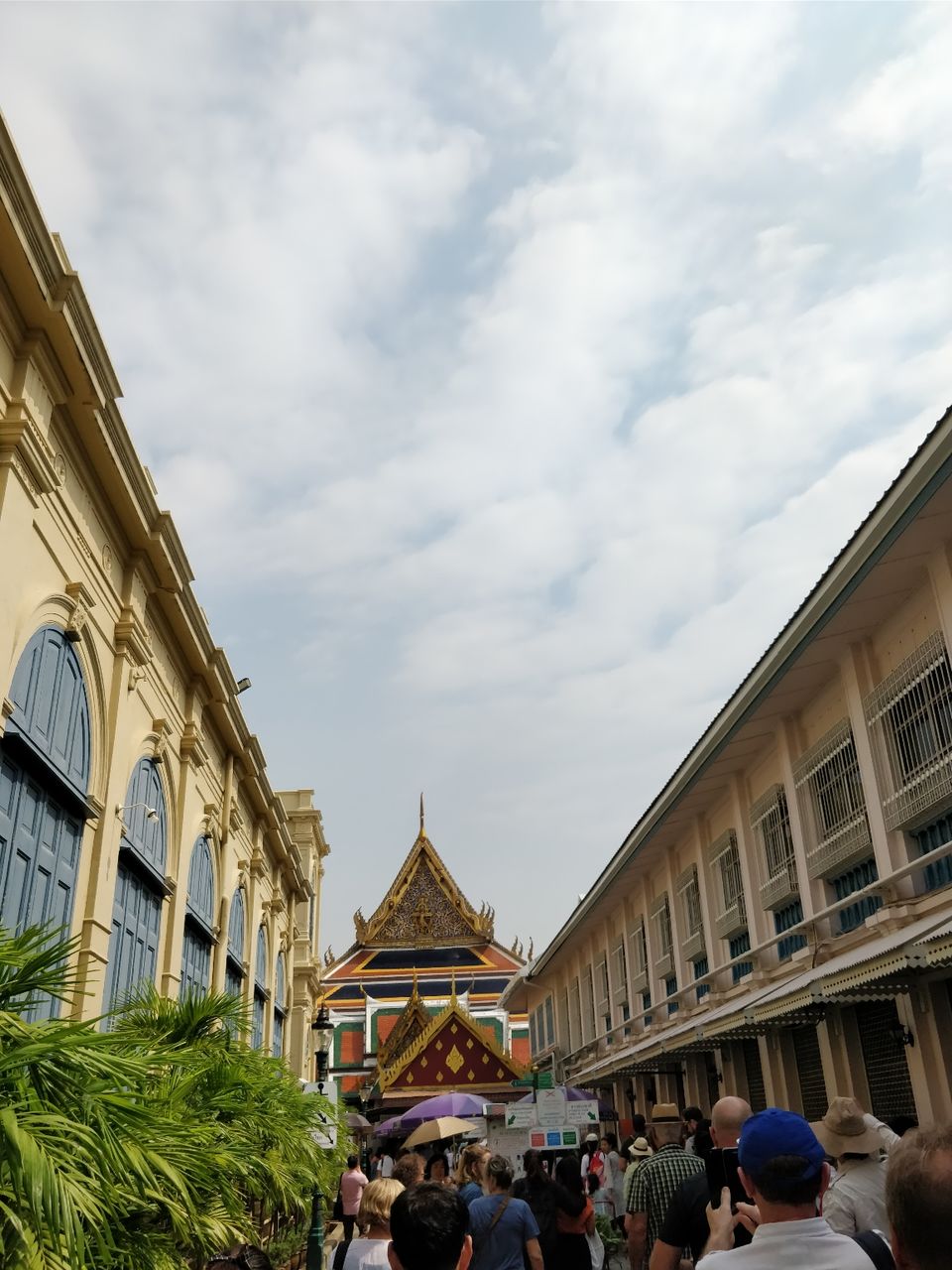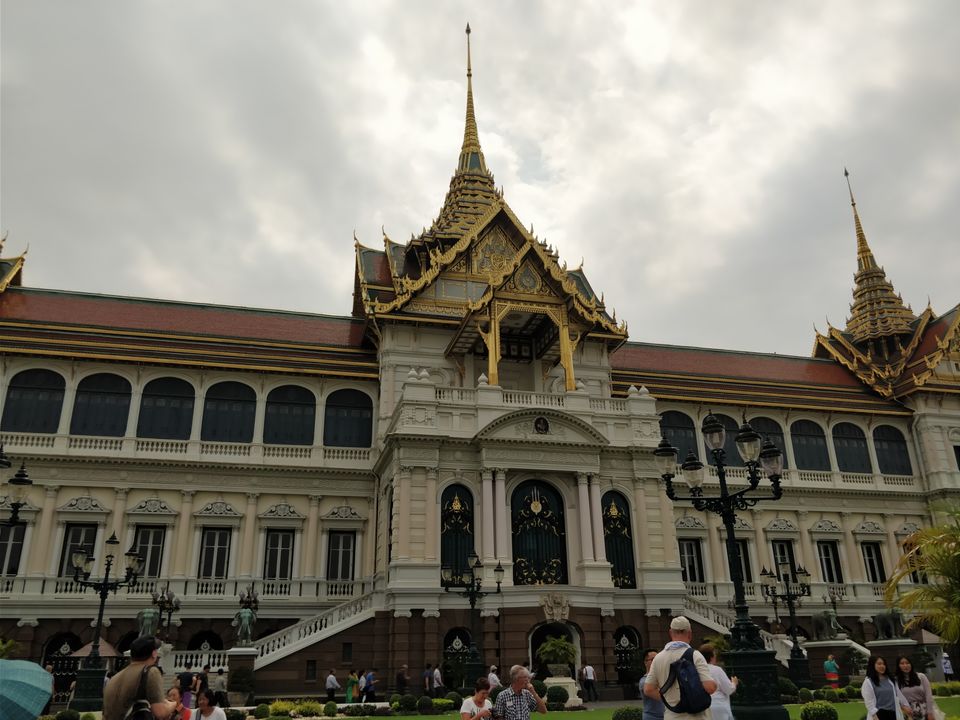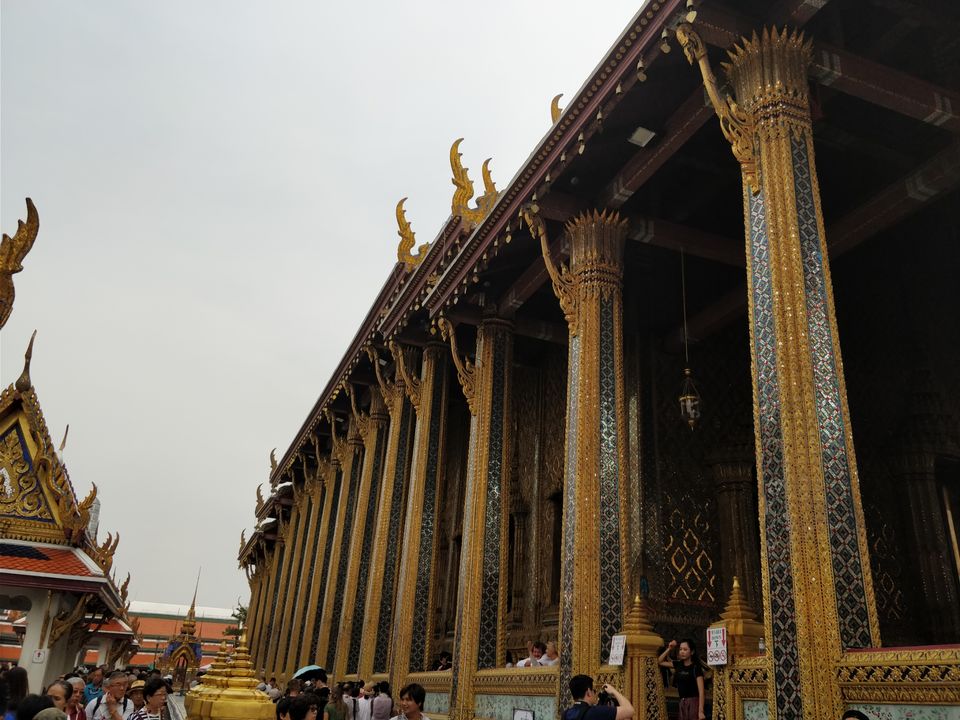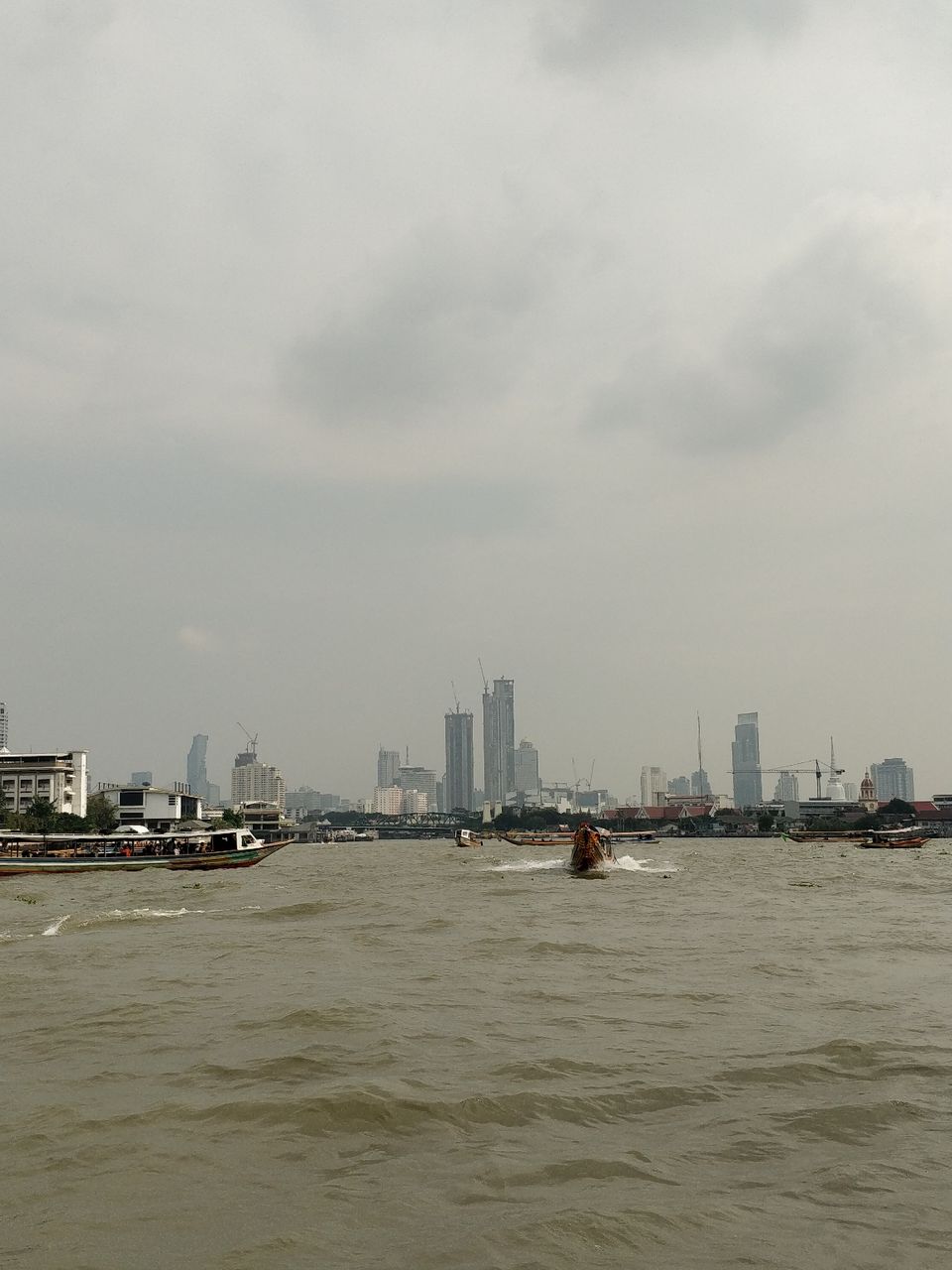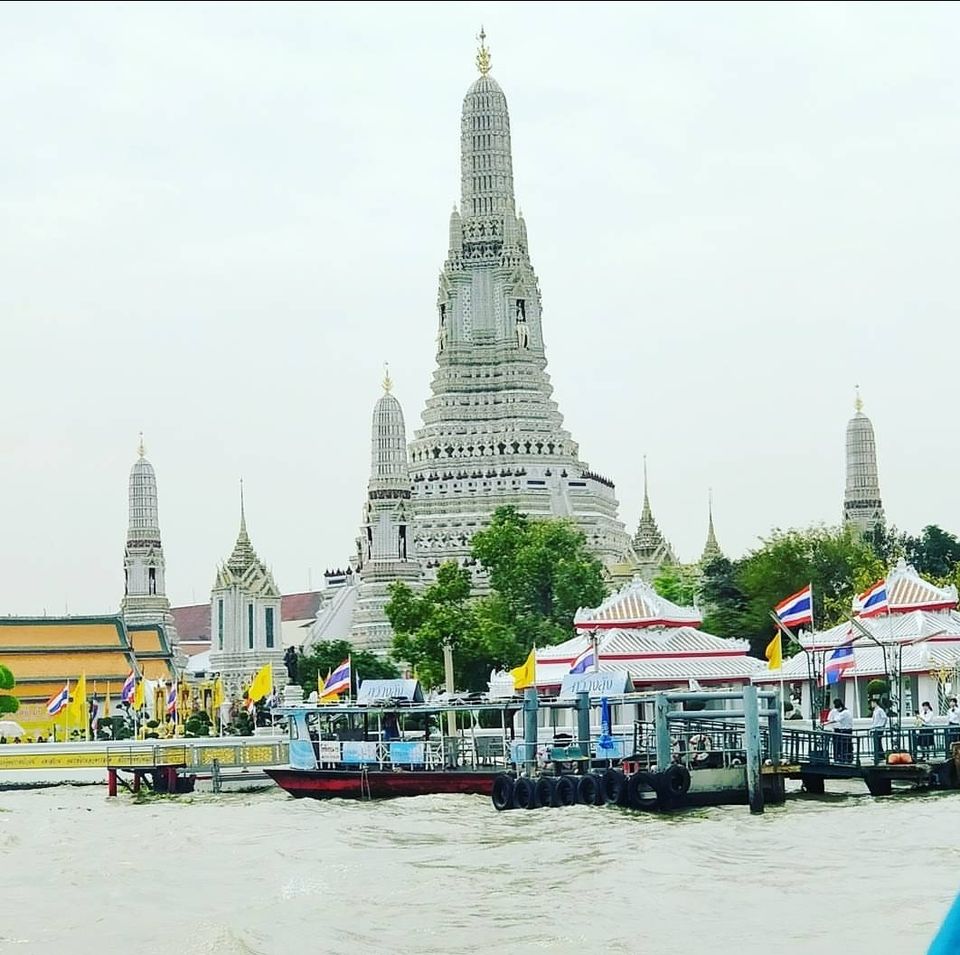 The second part of my day dedicated to trigger my freaky shopaholic in me. Roamed around the Khao San road, (quite popular among the backpackers). I got to try those delicious doner kababs, noodle soups  and Pad Thai ofcourse , on my way. China Town is also one other place well known for cheap shopping. You could find many  whole sale markets especially for electronic gadgets and bags at incredibly low prices. Well, I kept my temptation to myself. I bought some souvenirs, few trinkets for my girl gang and back to my hotel.
I had two options in mind for my evening. One, to spend an evening on one of those luxury river cruises 7-9pm. You get to see the traditional dances, dinner buffet of authentic Thai cuisine and glittering Bangkok as they take a troll around the city. After speaking with the locals realised it could be very stressful and overly crowded crammed up in a small place though you have already reserved a table. But, if one wanna do it anyway,  I suggest to pre-book your tables. I chose to not stress myself much as i had an early flight to catch at 3 am and went ahead with my other option, Zoom Skybar. Watched the beautiful sun setting over the magnificent Bangkok skyline. It was such an awesome experience. I spent nearly 4 hours there chilling , grooving to the music before called it a night.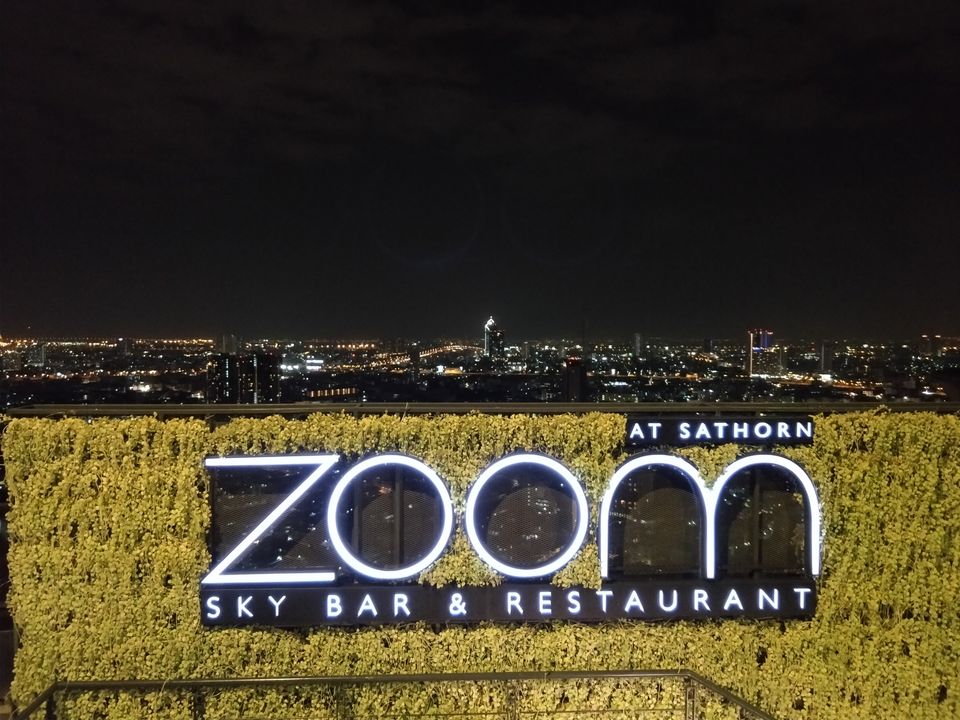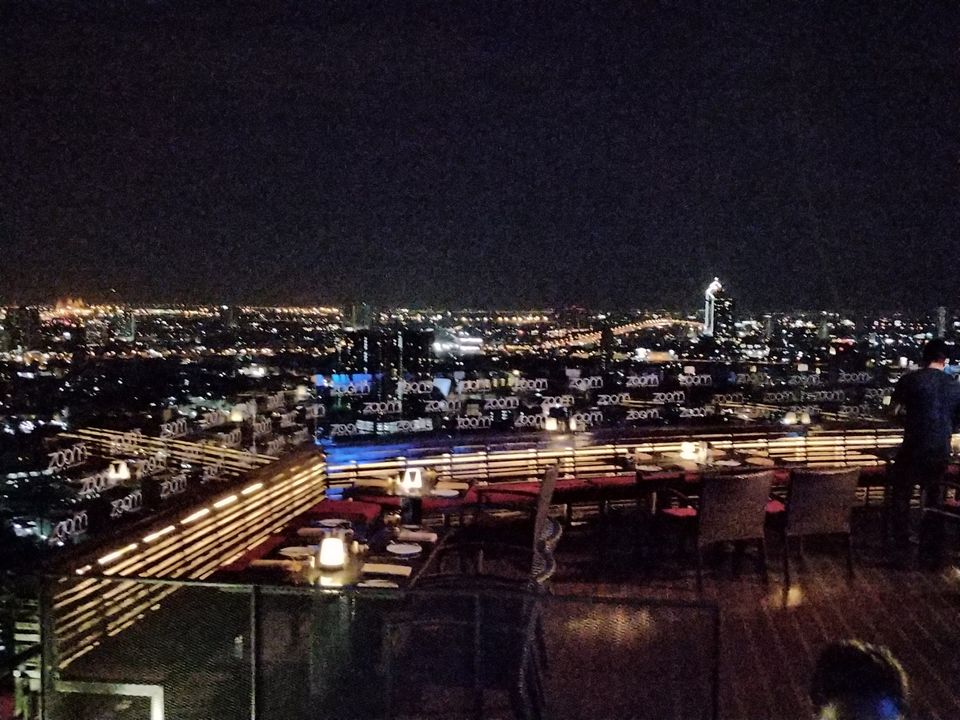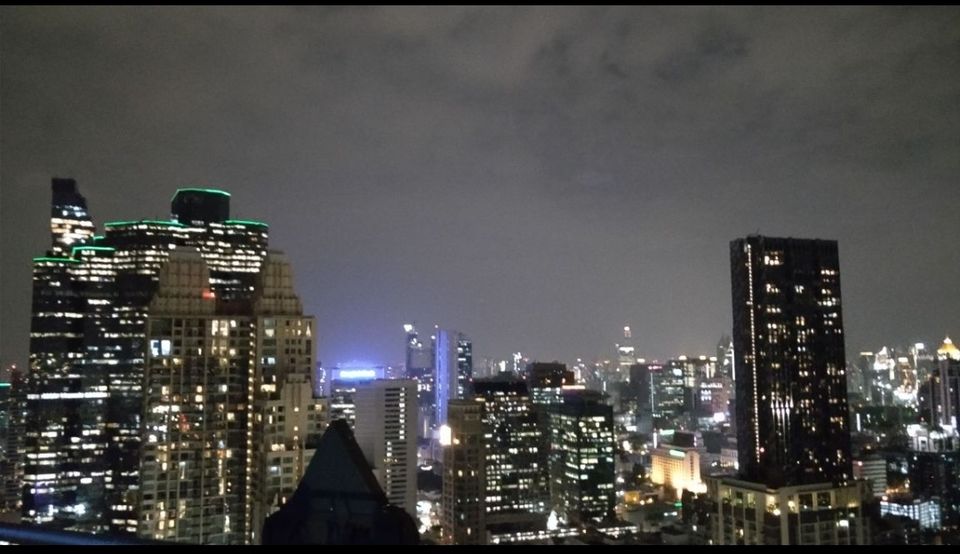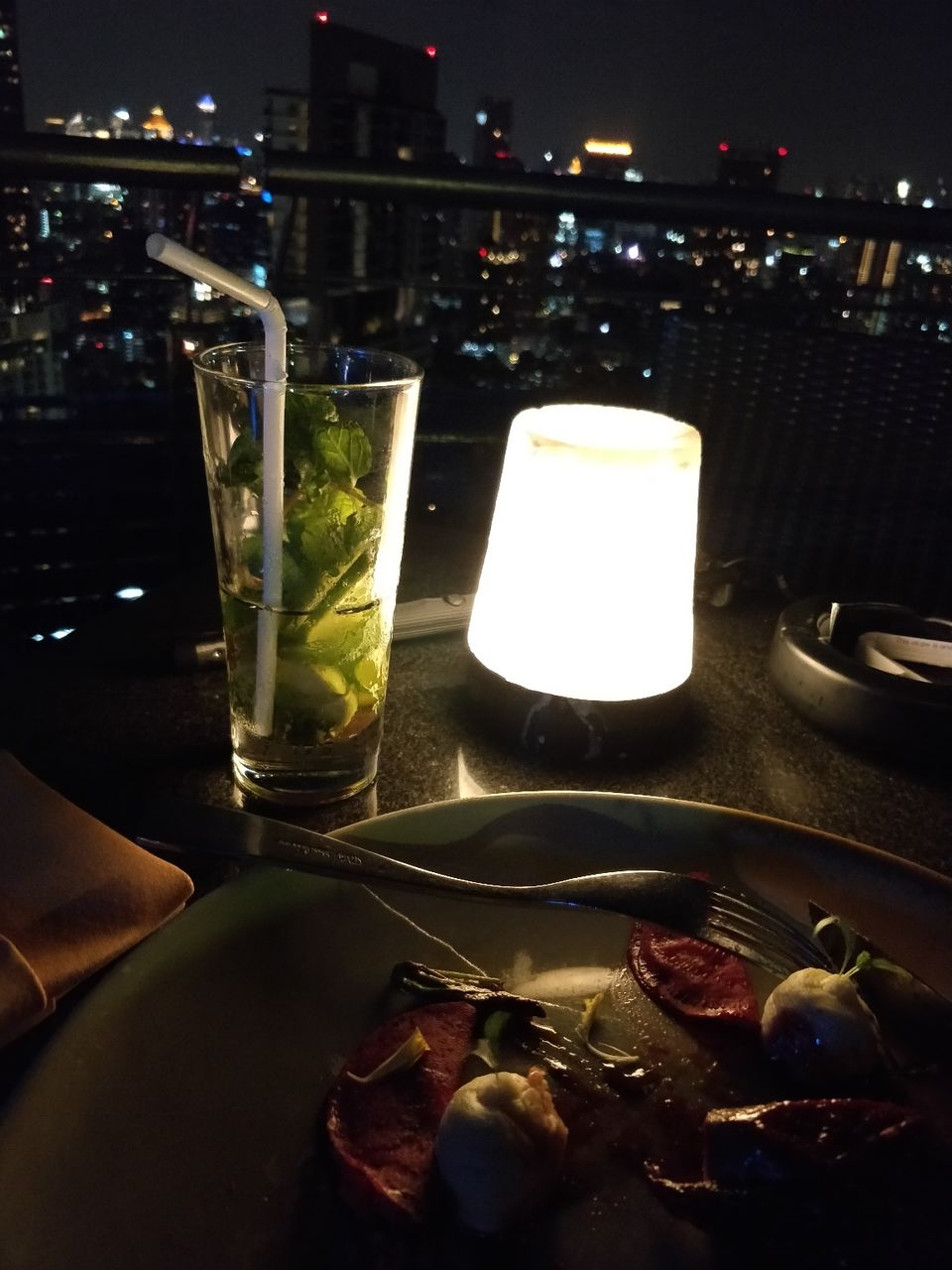 My next destination was to the well known 'party island' , koh phi phi. I took an early flight to Krabi. From the airport, bunked into one of those shared mini vans to the pier to find a ferry /boat to the phi phi Islands. I stayed up on the deck enjoying the breeze. It was such a calming sense to the soul, the feel having the time stand still for a while.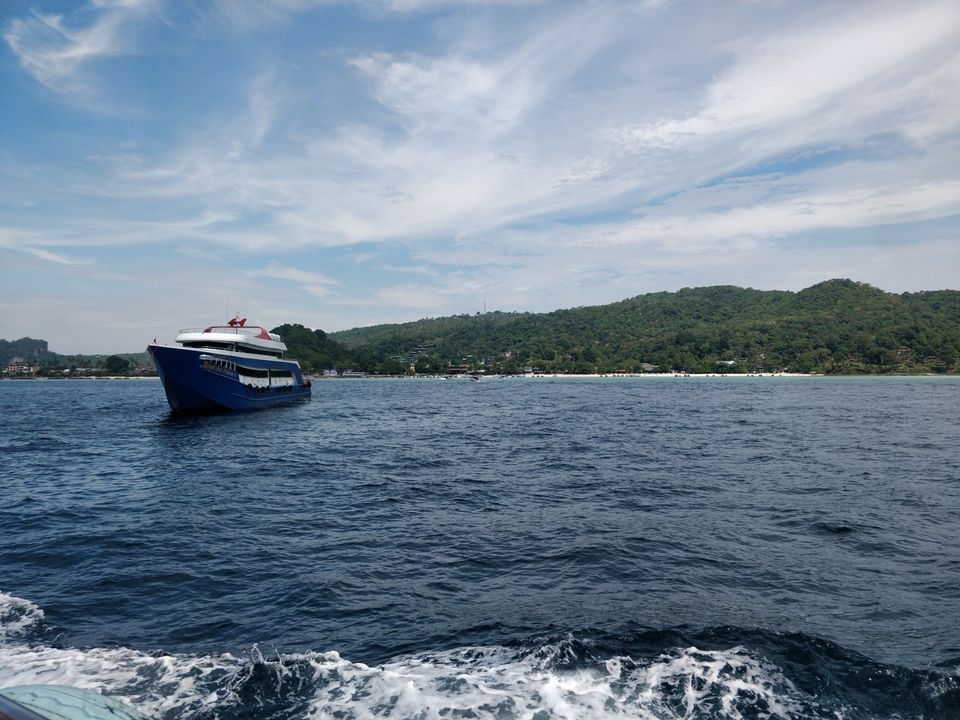 I booked my stay at PP Charlie beach resorts. Motor vehicles are not allowed on the Tonsai village of the island. In case of trouble lugging around your suitcases , can ask for one of those wheel barrow like carts. The entire island of koh phi phi could be covered in  20 mins walk. It drizzled a bit that evening  and was so breezy pleasant enough to walk around the streets exploring the corners. After my dinner at one of those cute cafes, stopped by at the karaoke bar just across the road. Blending with the crowd sang along to some 90s hits. Happy and high rested for the day.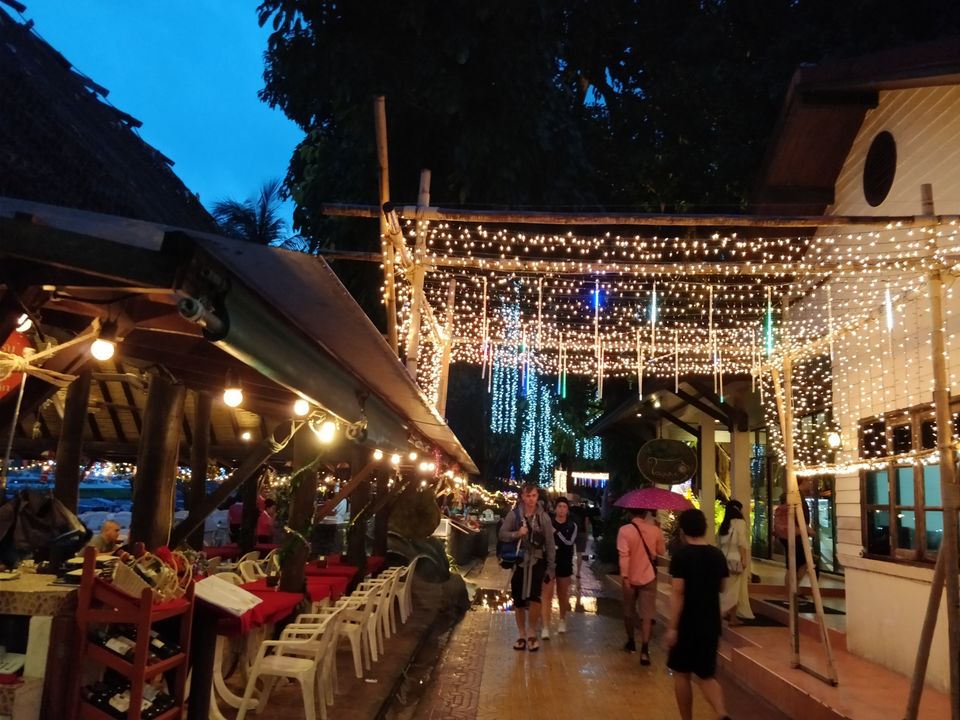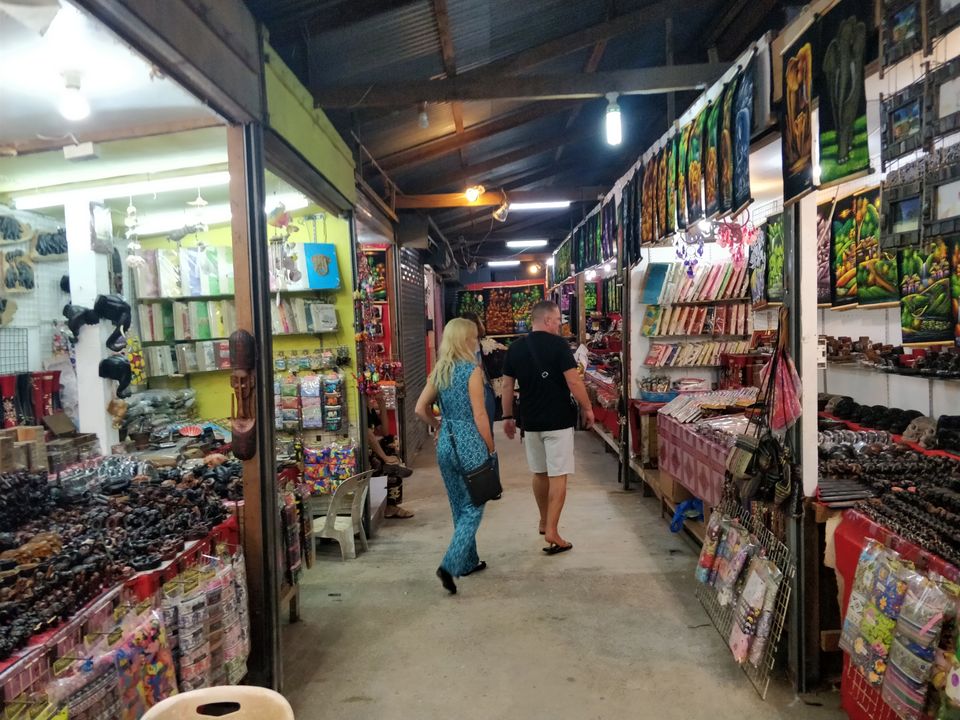 Woke up early and fresh. Took a troll around the island watching the sun rise.  Had some delicious breakfast buffet and all set for the most interesting part of my day to begin, 'Island Hopping'. I booked a full day tour on a speed boat , online on phi-phi.com for 1500THB per person. We gathered at 10am at the pick up point of tonsai bay pier and tour started by 1030. The good part was they limited the number of people in the boat and was good enough for a crowd of 16-18 people. The boat took us around the phi phi group of islands with 3major stops at monkey Island, bamboo island and the very famous Maya Bay. My personal favourite has been the bamboo island. The white sanded beach was cleaner than the others and blue waters. The guide helped me with a little snorkelling.  White sand and turquoise coloured waters, such a beauty I would say! And there happened the sunset in the clear skies embellishing my experience. By 630pm we were back on the island.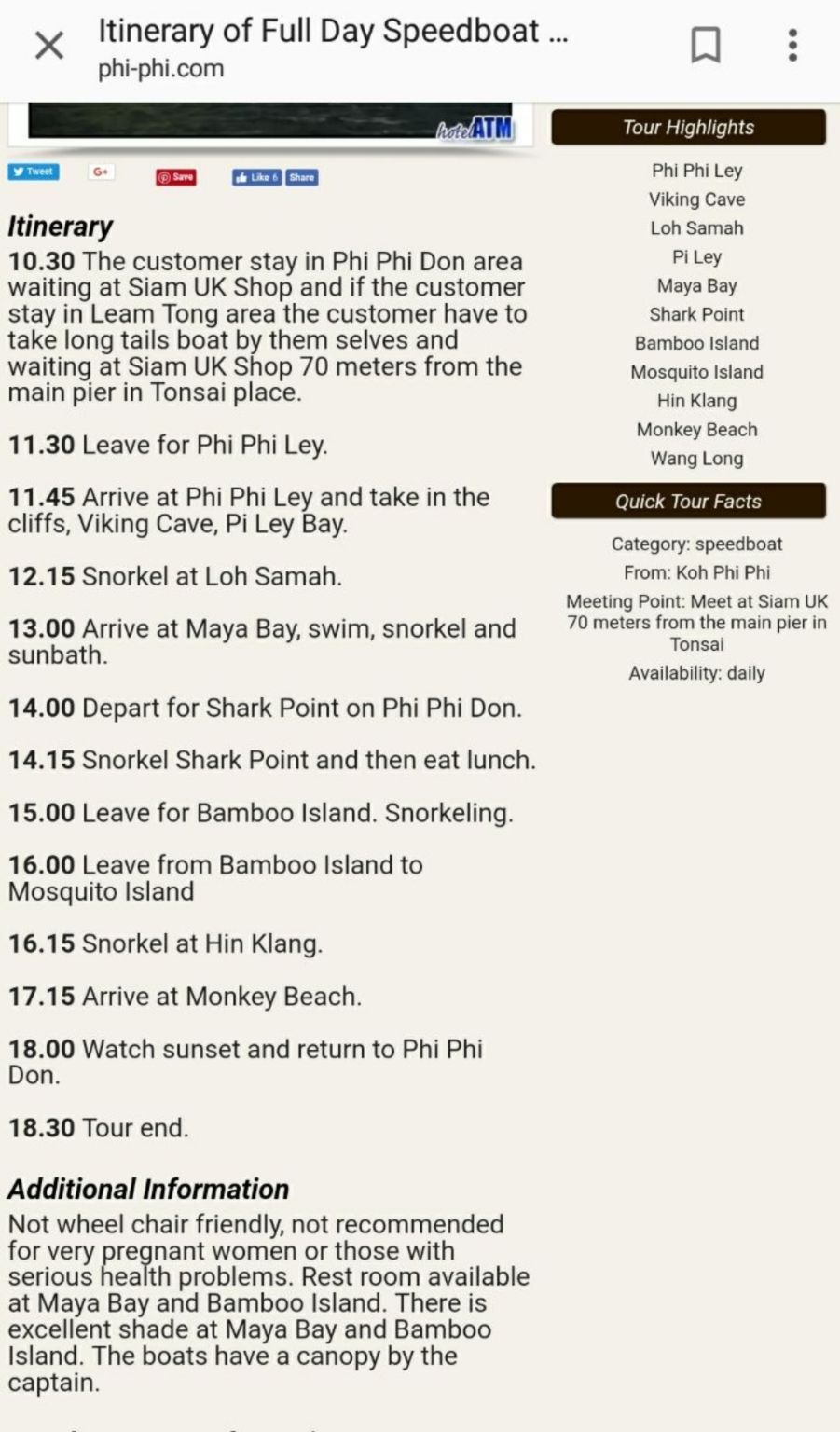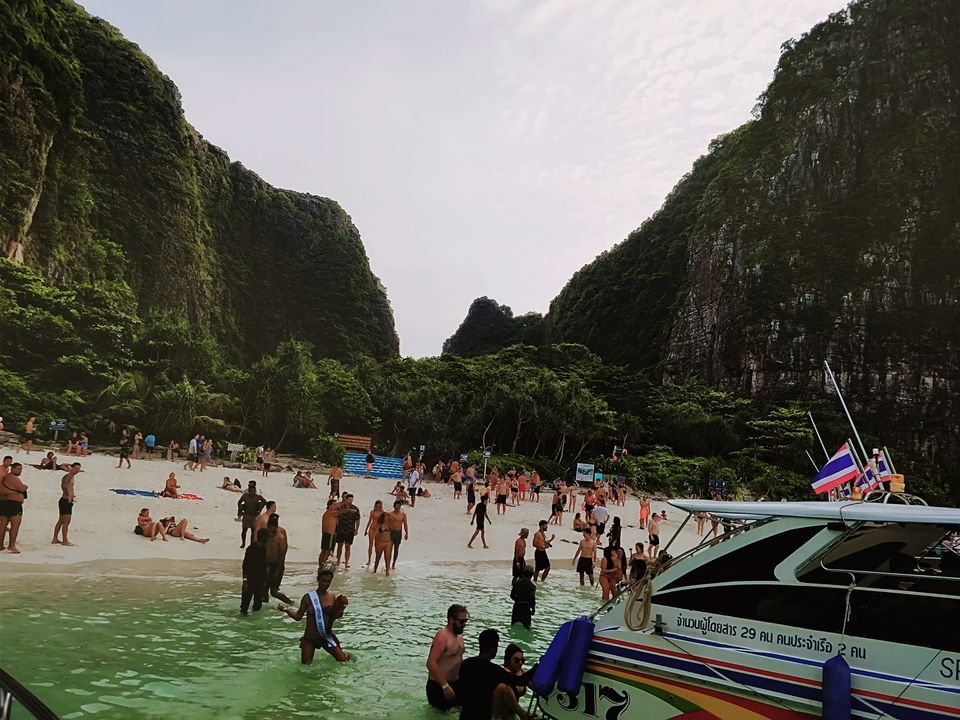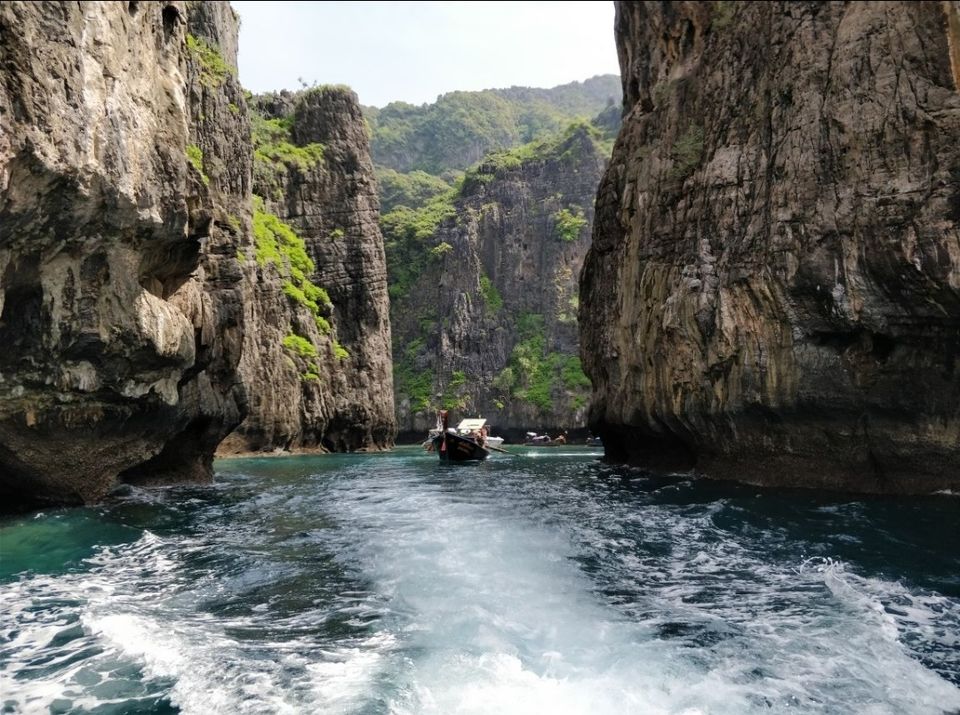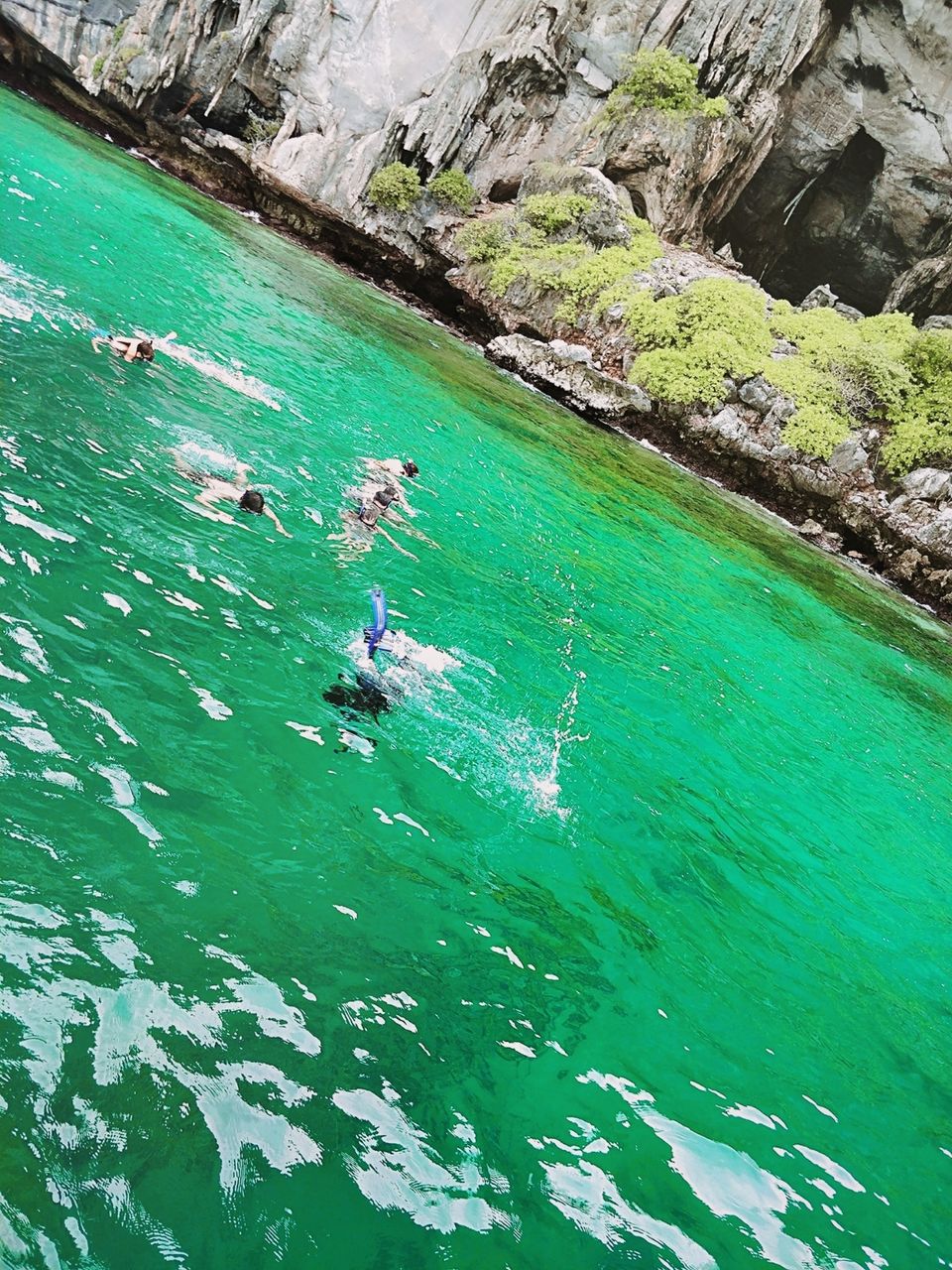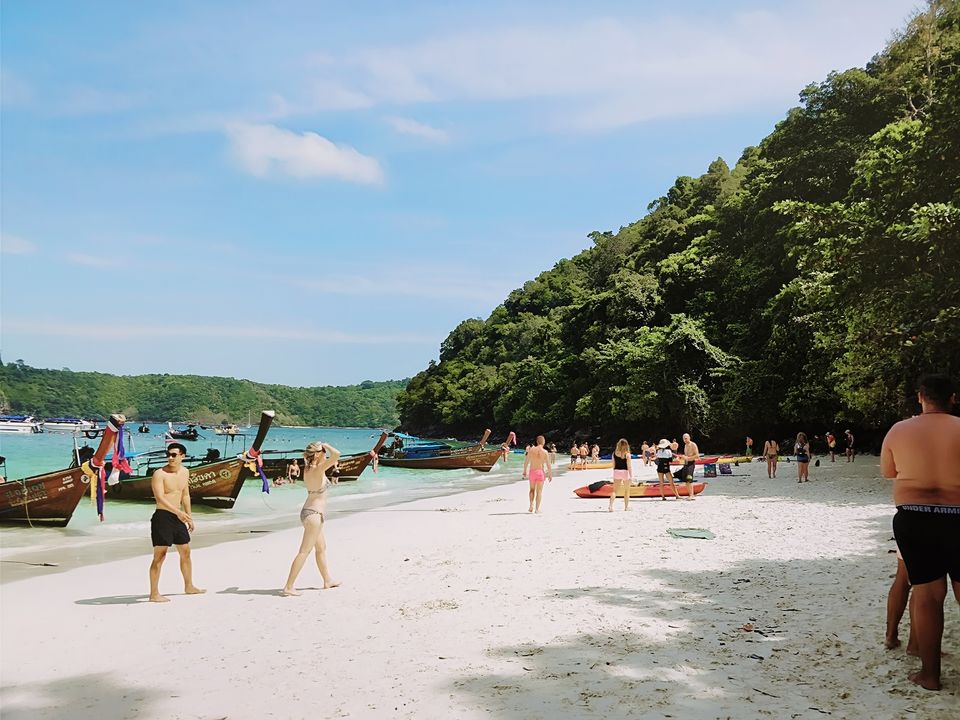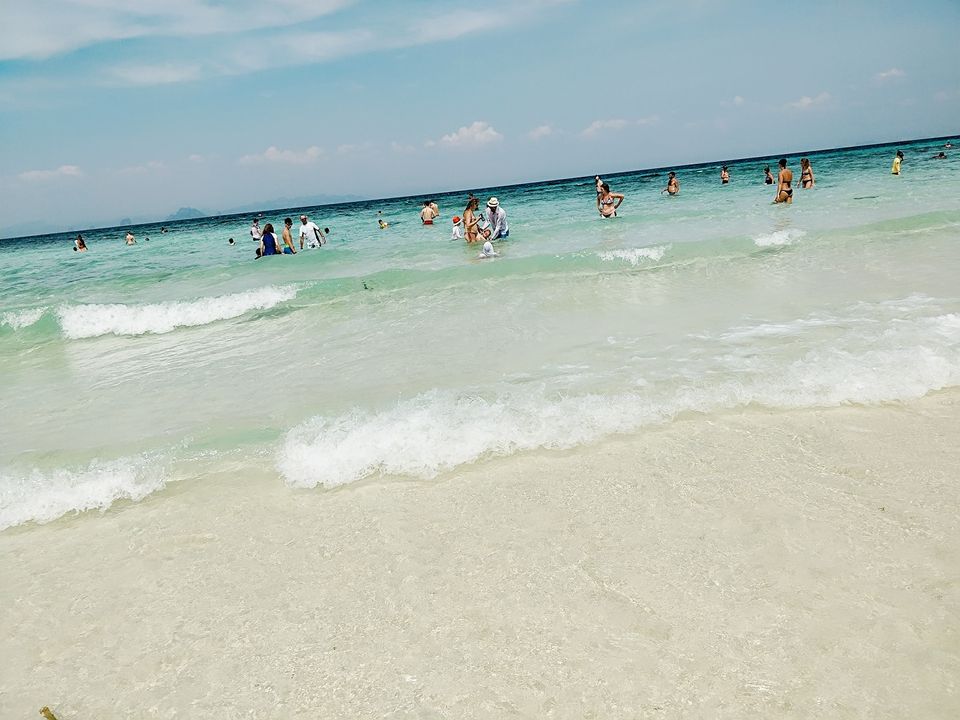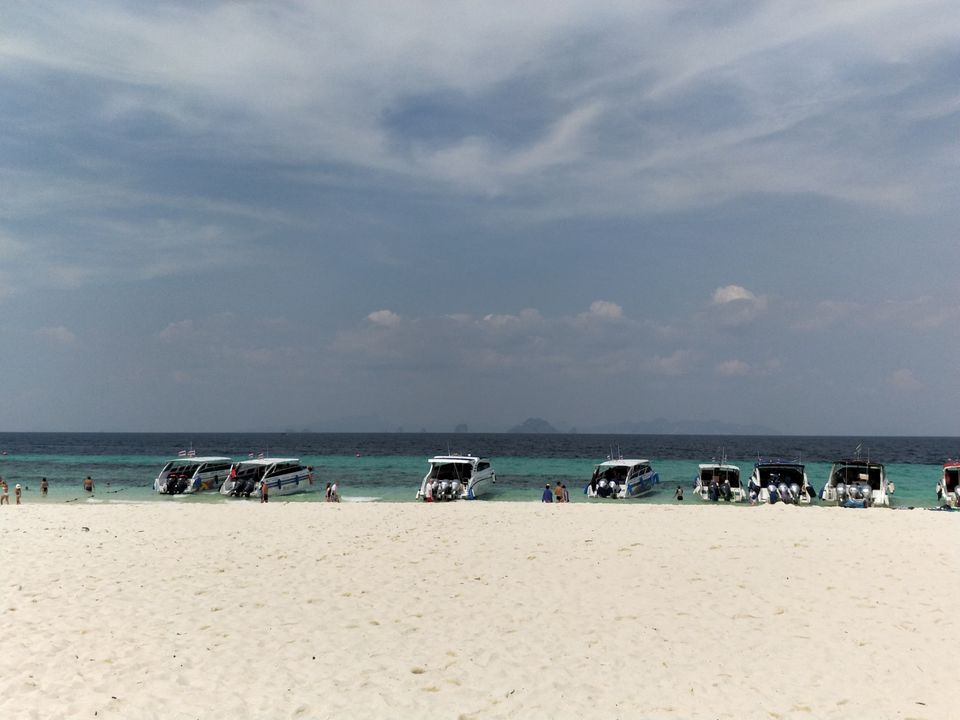 Although I was too exhausted , it was my last evening and in no mood to waste it. So, I took a short break and stepped out to be a part of the weekend mania. Walked on the beach following the crowd. There were fireworks and parties all along the stretch. Few bars were offering free shots and I managed to grab one. It was such full of life and the crowd dancing all along. It  was so much fun. The locals with their fire trick exhibits was quite  eye catching as well. Parties went on till late morning. One could just spend all night on the beach dancing. I wanted to be a bit in my senses to make my way back to the hotel. Wrapped up by 12am.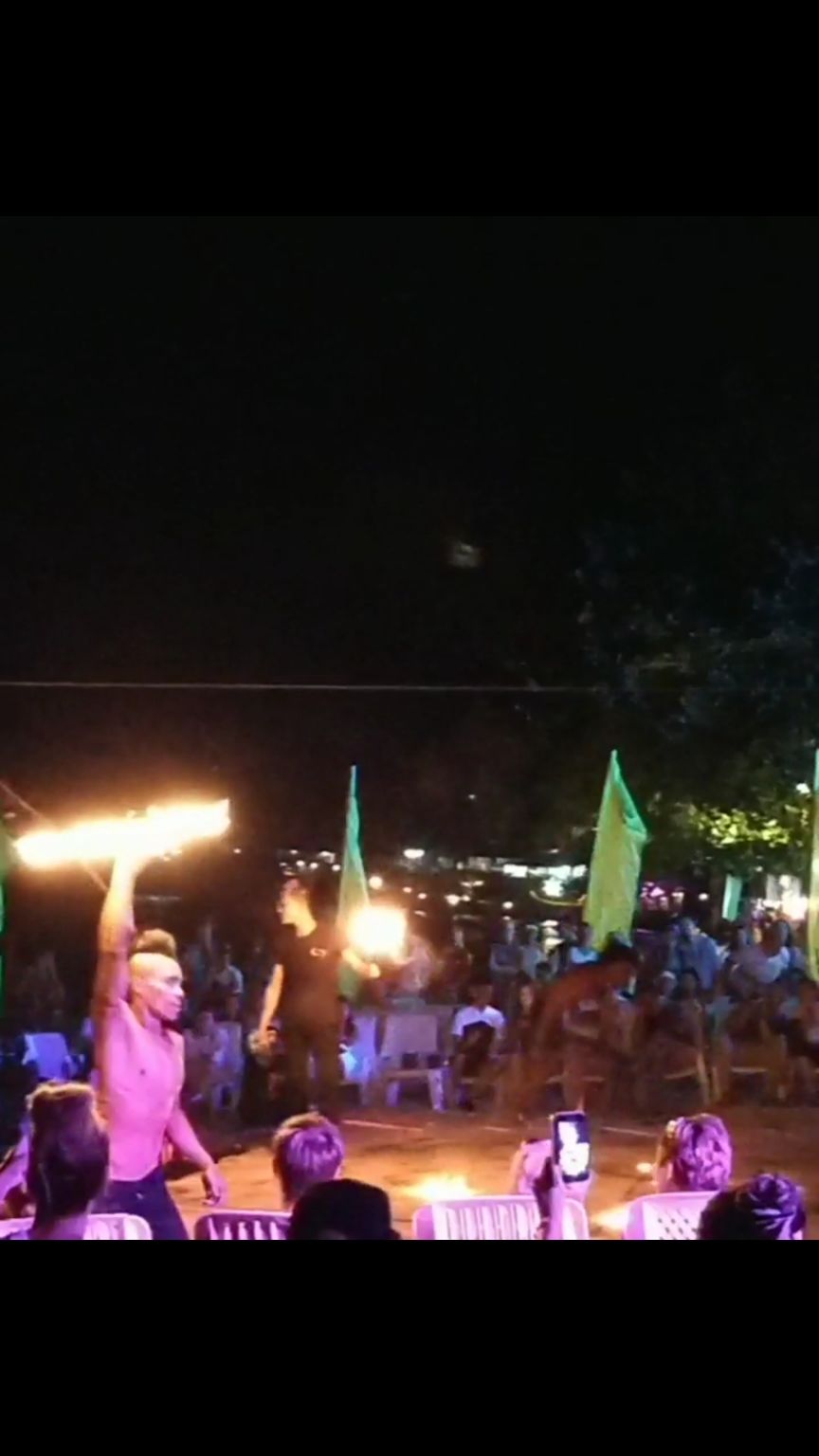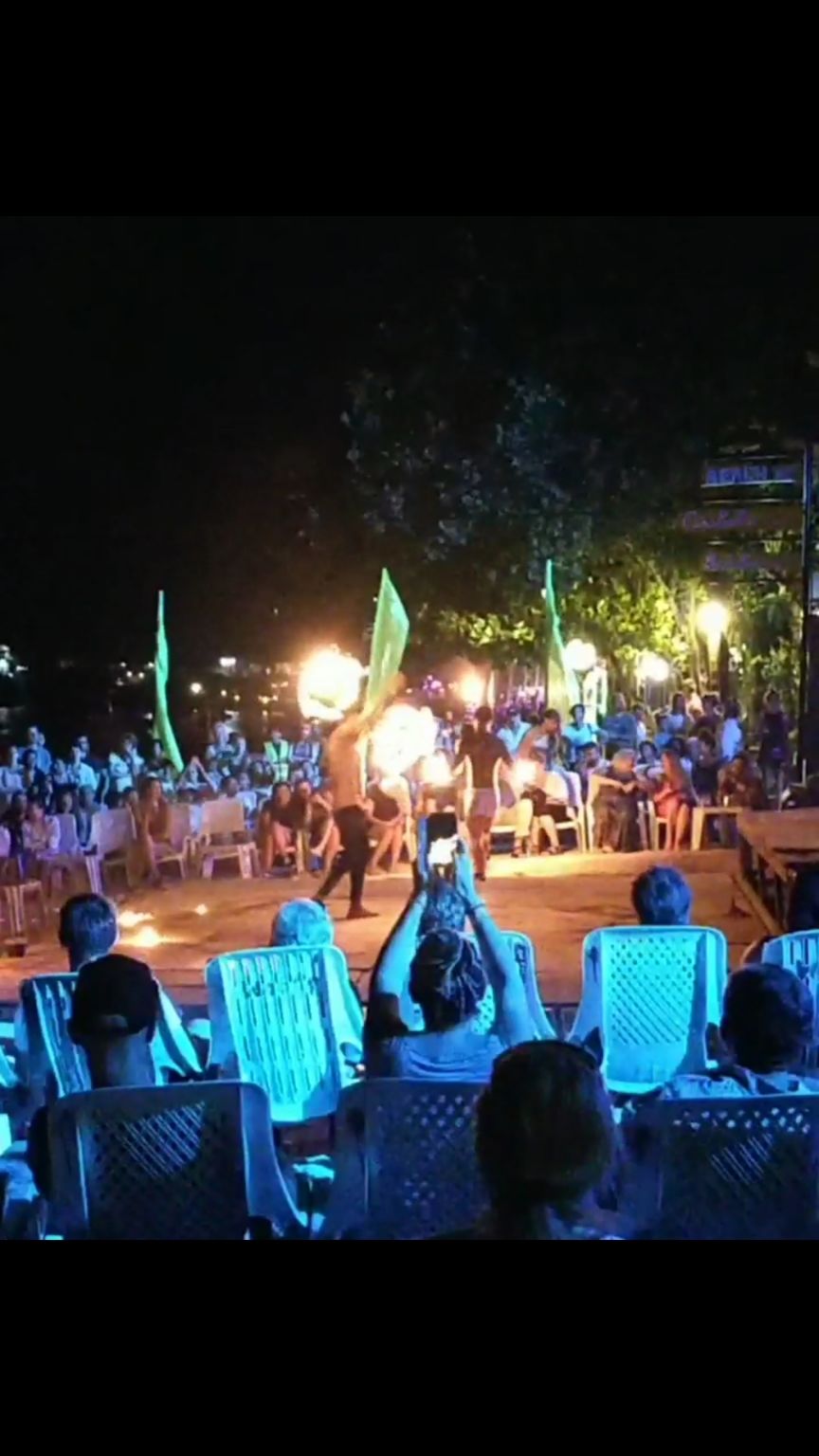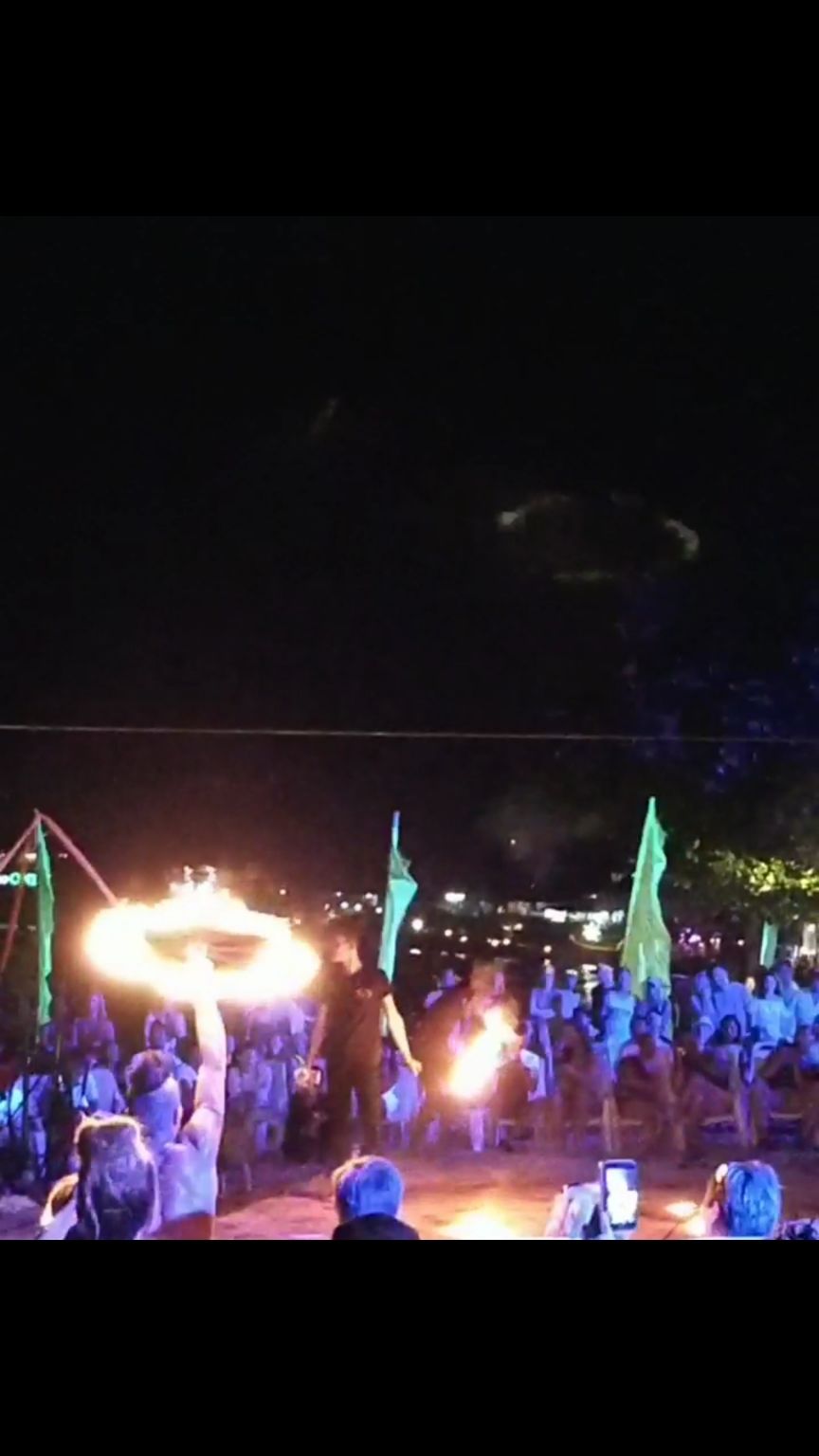 To have a wholesome view of the island before I leave, hiked up onto the view point for the sunrise. My bad ! It was cloudy and wasn't great. Although the view of the island was amazing. There are several Instagram spots.  They charge like 30THB as an entry fee. There is a cafe on the top as well for some refreshments if you want to. I had spent the later part of the day on the beach before I got my speed boat back to Krabi, my next destination.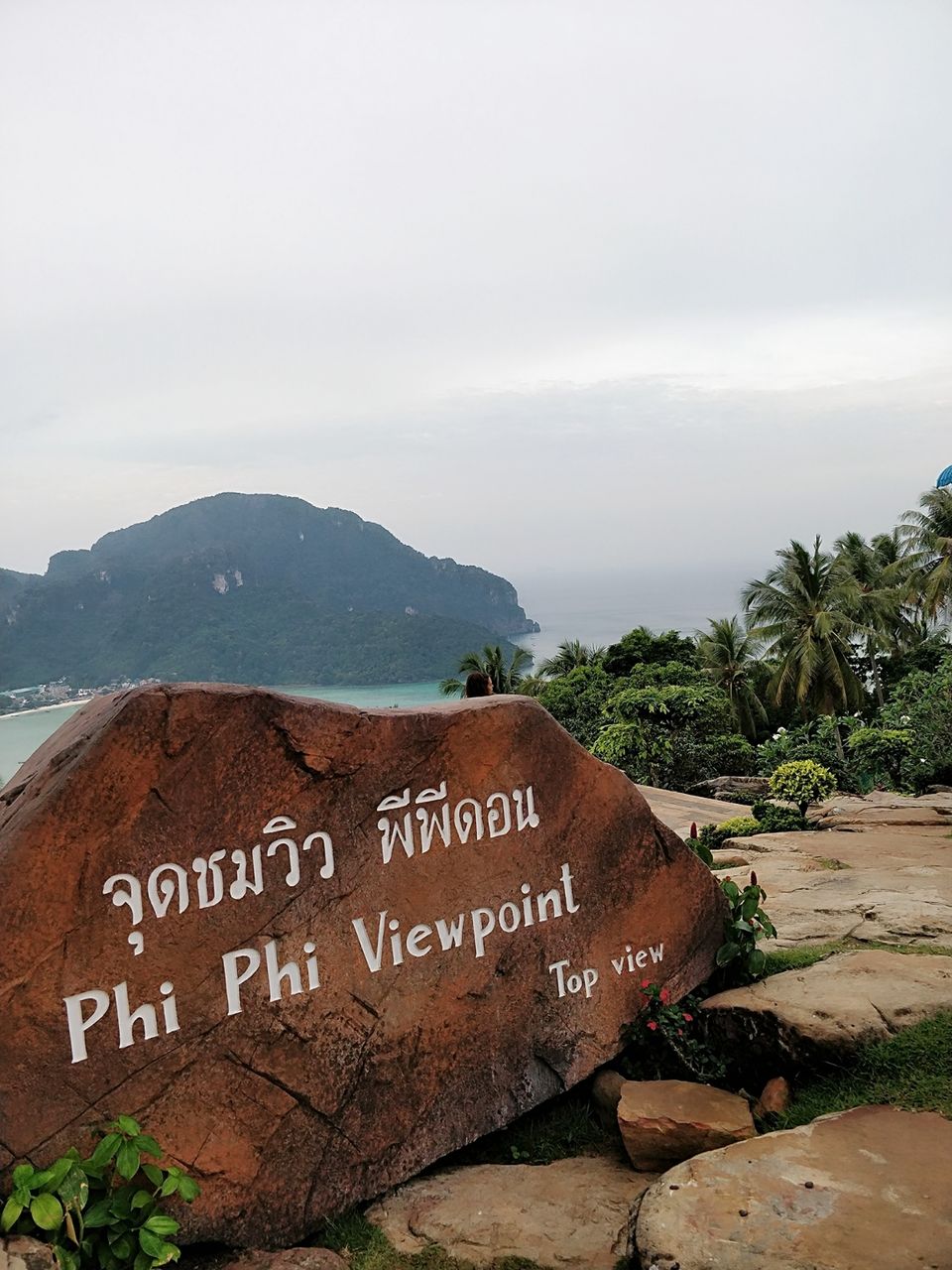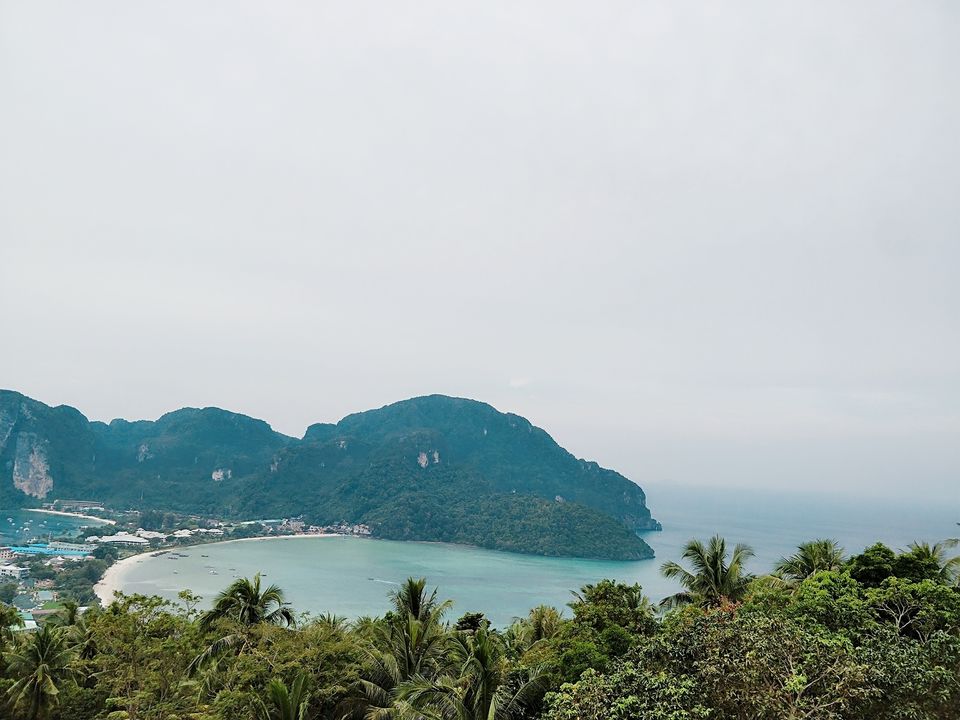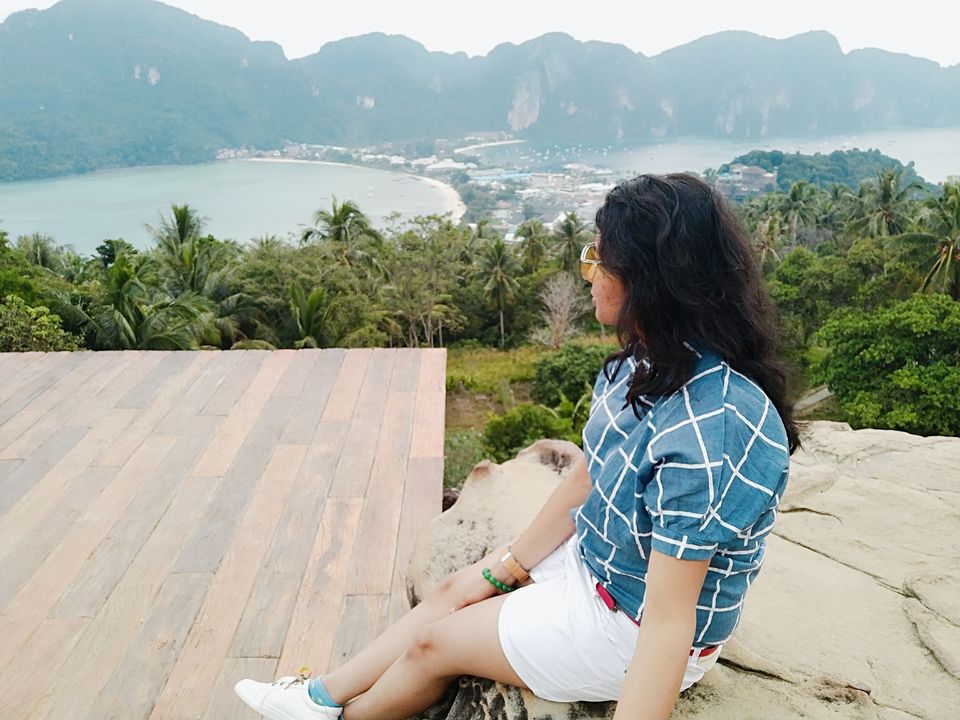 I had spent the later part of the day on the beach at Loh Salam bay before I got my speed boat back to Krabi, my next destination.
An evening dedicated to Krabi town for a small town Thai experience. I booked my stay closer to the airport , at Krabi Cinta house. The hotel helped me in renting a bike for 250THB. I drove to check out the weekend flea market, which was close to 3kms from my place. Delicious street food and could do alot of souvenir shopping. I get to see the locals hogging fried crickets and grasshoppers. Woah!! What could I say?? The market closed by by 10pm and so ended my day.
The final stop before I got my flight, Ao nang beach. After a 15km drive and Gps tracking , I finally managed to reach. I had to miss out my visit to Railay beach due to the time constraints. Instead I made my way to an amazing  cafe, The coffee club. Walked on the beach for a while with this overwhelming emotion that my trip had finally come to an end.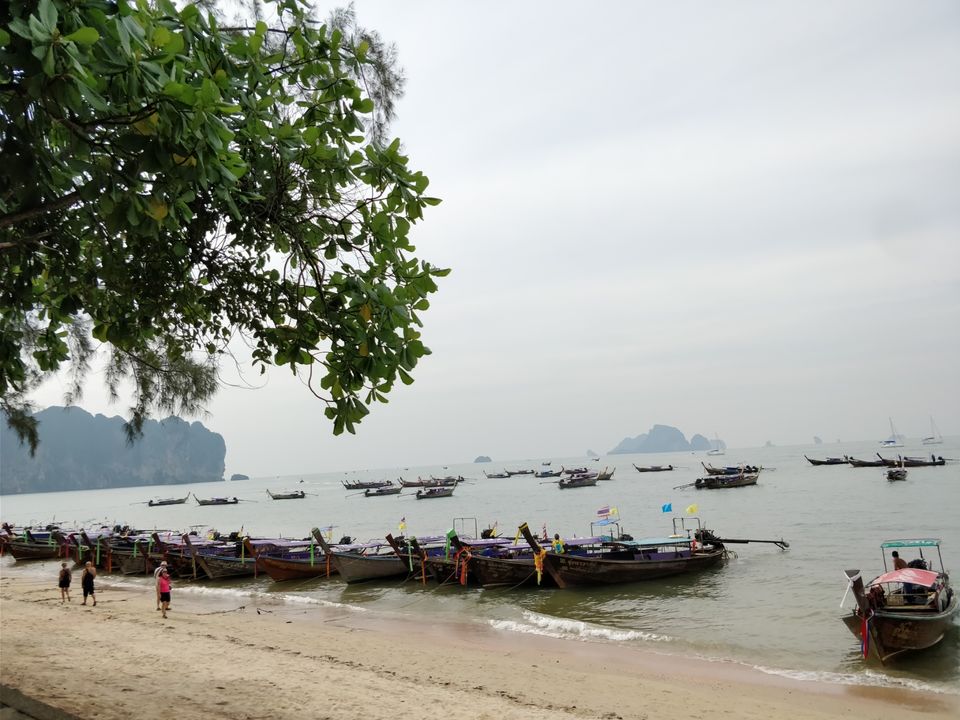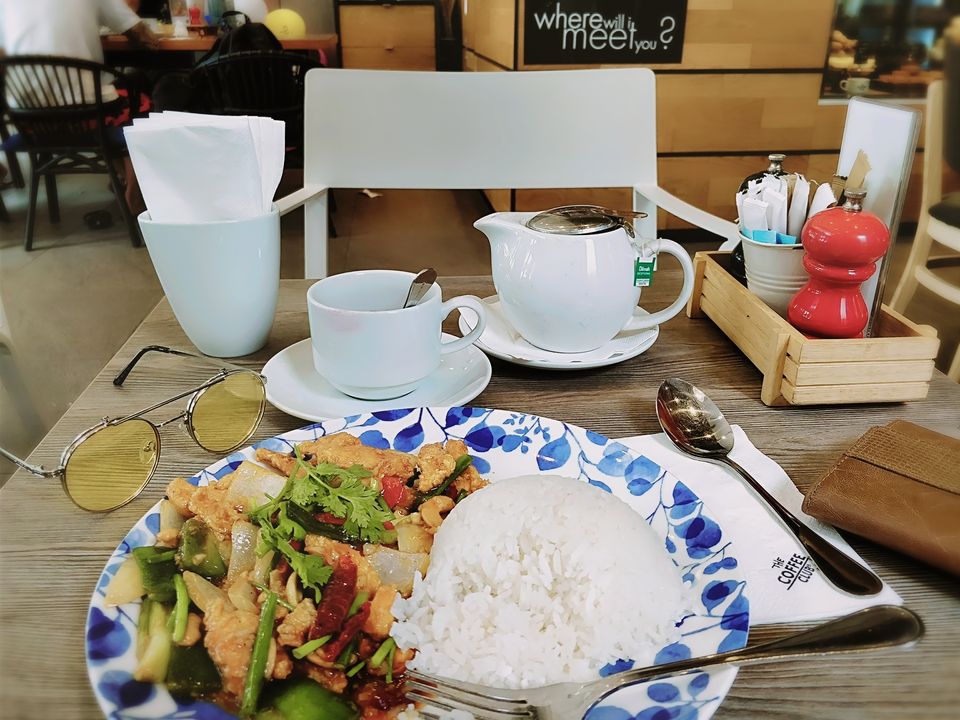 In the end , I was happy to prove people wrong. A trip to Thailand for a solo female traveler is indeed safe.  Unless you throw yourself into some really reckless situations. One just needs to be  wary with the locals making sure you aren't exploited. Prefer to pick the places, cafes and bars with more tourist crowd than locals. It has got the same risks as any other place  and makes no reason to stop yourself from having  an incredible experience.