Bacchus Marsh Tourism & Travel Guide
Bacchus Marsh Tourism & Travel Guide
Trips and Itineraries
5 Days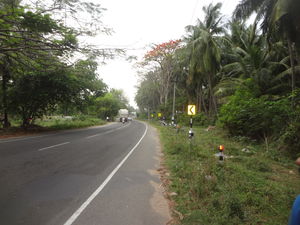 A Bike Ride in Western Ghats - Valparai
We stopped at Carwar Marsh Statue View point and took pictures of the view point During the downhill ride we had opportunity to drink fresh water in a small waterfall in the Valparai road....
The magnetic hill, Gujarath
Lakpath fort: The route to Lakpath was amazingly spread between marshes land as far as eye travels, you can see horses and camels only in 1 hour 30 minutes of journey. we stopped at one point for pictures when we were busy in capturing the beauty around, there came the border petrol vehicle, as you know we are crazy, i asked sai to click picture with vehicle by pointing my finger, that officer was so kind and he stops vehicle and asked me, you wanna take a picture with me, i said yes. come on, everyone was curious and got into the vehicle, clicked pics and had some talk with him, wished him thanks. the road that leaves you speechless with border petrol vecicle Lakpath fort: people who were lakshpathis used to stay there by making trade of gold and rice part of sindh center. that's why this places called lakpath, now its called ghost town....
---