Things to Do in Barlow - Itineraries
Things to Do in Barlow - Itineraries
Relevance
Recent
Popularity
15 Secret Hikes And Treks Around Dehradun That Only Locals Know About
Barlow Ganj is 14km from Dehradun and will take about five to six hours to cover....
1 Day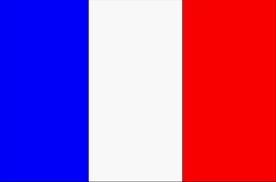 France: Country At A Glance
.* Motor the mythical cornices (coast roads) on the French Riviera.Getting Under The Skin:* Read Sixty Million Frenchman Can't be Wrong: What Makes the French so French by Jean-Benoit Nadeau and Julie Barlow for a witty insight into the French* Listen to Serge Gainbourgh's breathless Je t'aime...moi non plus and feel your soul turn Francophile.* Watch La Fabulex Destin d'Amélie Populain and feel like a Parisian in Montmartre.* Eat Breton crêpes in a traditional long house encircled by a cromlech (prehistoric megalith) in Brittany.* Drink cider in Normandy, pastis in Provence and well-aged red in Burgundy....