Castellana Grotte Tourism & Travel Guide
Castellana Grotte Tourism & Travel Guide
Trips and Itineraries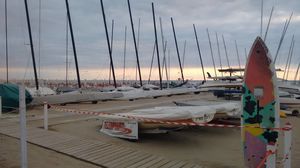 Euro trip: A month of solo vagabonding!
It was not easy to plan for solo trip.......
22 Days
Visite de la station climatique, de grottes, de rizières, d'une plantation de poivre, rando à Kep. 3 jours de farniente à la plage... 2 jours à sihanouk ville puis 1 journée à ostrebeach retour à la capital, visite du musée SR-21 et des différents marchés de la ville....
---