Cinque Island Tourism & Travel Guide
Cinque Island Tourism & Travel Guide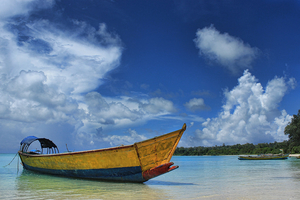 Exploring the World's 8th Best Beach & 15 Other Offbeat Things To Do On Andaman And Nicobar Islands
It's the best thing for people that are not into the thrill of scuba diving at the Cinque Island....
8 Days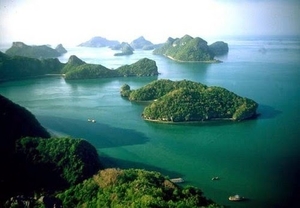 Cinque Island :- A nature reserve with unusual corals and under-water marine life, Cinque Island has fine sandy-beach and sand–bar connecting North and South Cinque Islands and tropical rain-forest....
---
About Cinque Island
Made up of the North and South Cinque Island, these form a part of the Andaman archipelago and are a famous underwater diving spot. The place of the Duncan Passage the lies between North Cinque and Rutland is called Manners Strait. There is not a day that passes by without the beach being crowded by foreign tourists who make their way to this island to enjoy the best of what nature has to offer. The attractions at here are the underwater walking and scuba diving, banana boat rides, and snorkeling. One should try the seafood prepared at the local shacks that dot the place. The place has received much international acclaim for being a clean and tourist-friendly beach that offers one a great time when one is vacationing in the Andaman and Nicobar Islands.
Best Time To Visit
Best time to visit Cinque Island is from September to March
Book a Package Tour